Best outdoor speakers 2023: wonder weatherproof sound
Getting ready for a summer of backyard parties? These are the best Bluetooth speakers for alfresco audio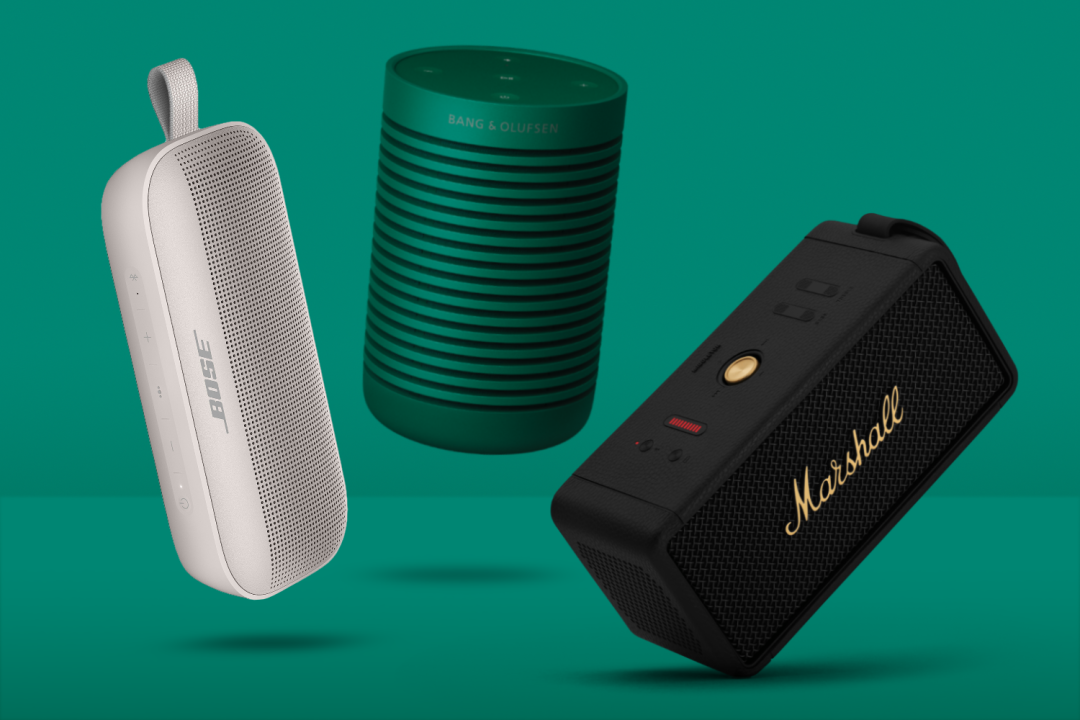 Summer mixes are made to be played alfresco, which is where the best outdoor speakers come in. Festival camp or backyard grill: the top wireless speakers can pump up your sunniest jams – and keep the tunes coming, even when the weather doesn't match your mood.
From portable party starters to properly hefty stereos, the round-up below features our pick of the top outdoor speakers for every space and budget. Some can slip in a backpack, while others require more muscle to move. Size aside, each option in our list is designed to deliver sweet beats outside while shrugging off surprise showers.
Not sure which is best for your picnic party? We've also shared some handy buying tips to help you decide. The playlist's up to you.
How to decide
Wet Wet Wet
Every speaker here can withstand at least a sprinkle. Hosting a pool party? The toughest are also good for a dunking. An IPX4 rating translates as splashproof, while IP67 means a quick swim won't curtail the entertainment.
Soft Cell
Most outdoor speakers can sustain a soundtrack for several hours, but some go longer than others. Eight is great for an afternoon in the park, while a multi-day rave requires 20 or more. The best can also boost your blower.
Stereophonics
A single source might be fine for intimate gatherings, but doubling up lets you soundtrack bigger bashes. Many outdoor speakers can be paired with one or more of the same make or model, for stereo output fit for a festival.
One Direction
Soundwaves quickly dissipate outdoors. Directional speakers can target a single spot, but don't do much to distribute the beats. If you're listening in the round, pick one with drivers arranged to fire out sound in full 360 degrees.
Our pick of the best outdoor speaker options
The wieldy wedge: Sonos Roam
From main stage to acoustic tent, open-air audio is served in many settings. Don't know your way around an equaliser? This satchel-friendly Sonos does the adjusting for you: shift to a different arena and Auto Trueplay tunes the output to suit your surroundings. Its premium build is worth of a headline slot, while IP67 waterproofing makes it an all-weather performer.
---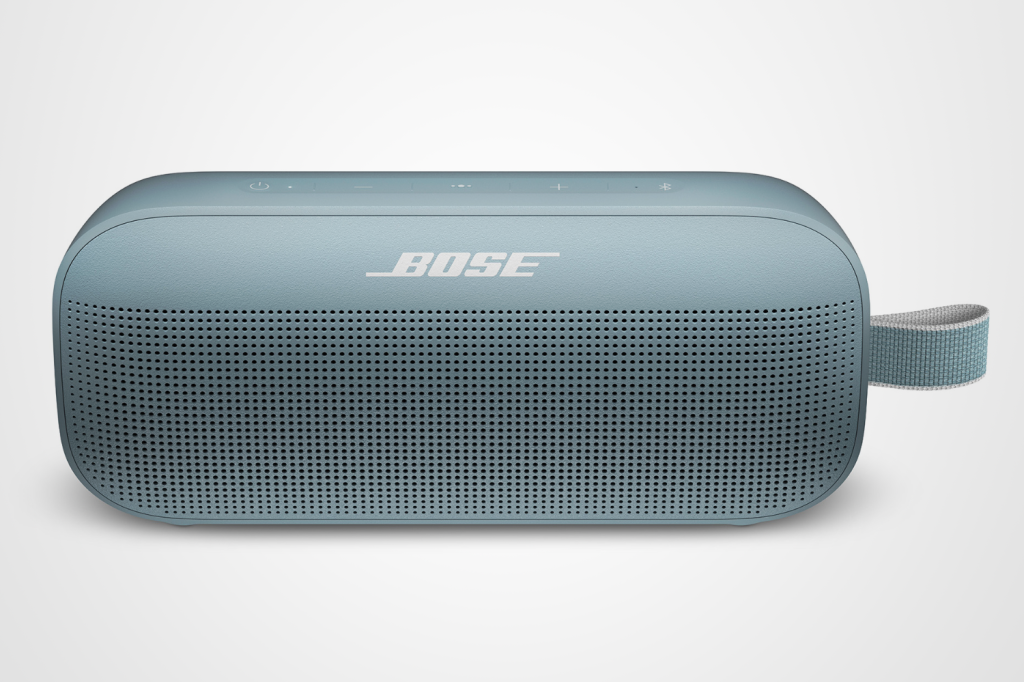 The flexible floater: Bose SoundLink Flex
Boat parties might be a holiday highlight, but a submerged speaker will soon sink the vibes. Keep the fun afloat with this hardy hailer: buoyant by design, it'll bob back up if you drop it in the drink. A steel grille and silicone shell reinforce its hardcore credentials, while PostionIQ smarts optimise the audio based on its orientation – whether hanging dry or lying on deck.
---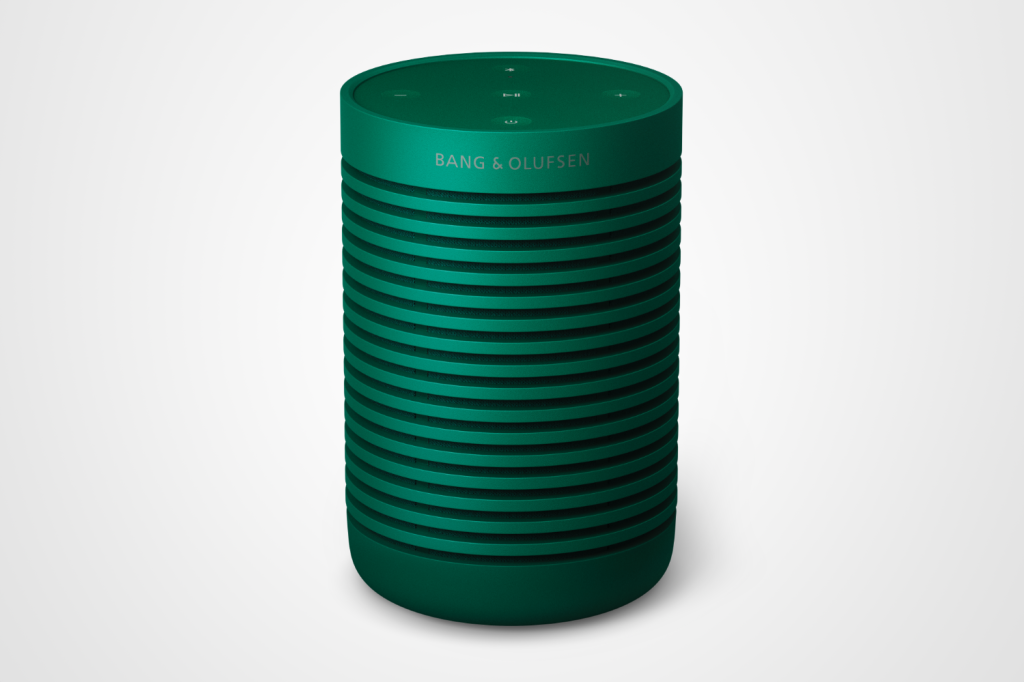 The sturdy stereo: Bang & Olufsen Beosound Explore
Nothing says rugged like a built-in carabiner. Made small but tough, B&O's clippable barrel is designed to take a beating. At 637g, its anodised aluminium armour can survive adventures without being a burden on your backpack. Beneath its sheath lives a battery good for 27 hours, as well as drivers that deliver omnidirectional audio refined for the great outdoors.
---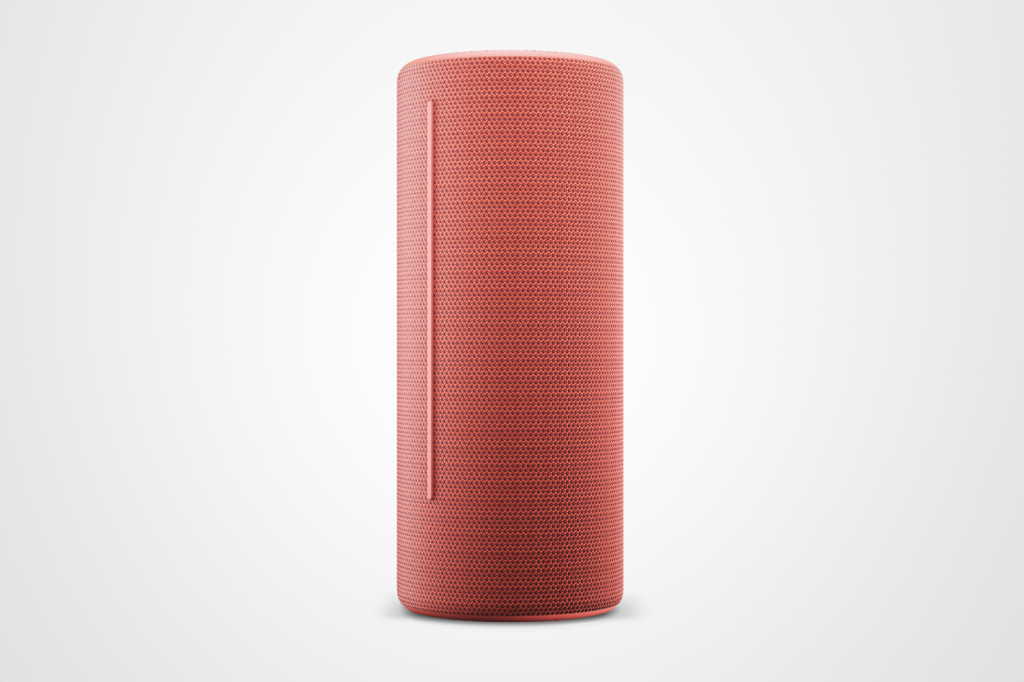 The tuneful tube: Loewe We Hear 2
Cylinders are a great way to share sounds at a summer shindig. Whip out a didgeridoo and you're sure to impress the neighbours. Still working on your circular breathing? Try this sonorous column instead. Sealed ports keep it splashproof, while strap loops make it easy to tote. And with a 17-hour battery life, it can outlast the lengthiest droning solo.
---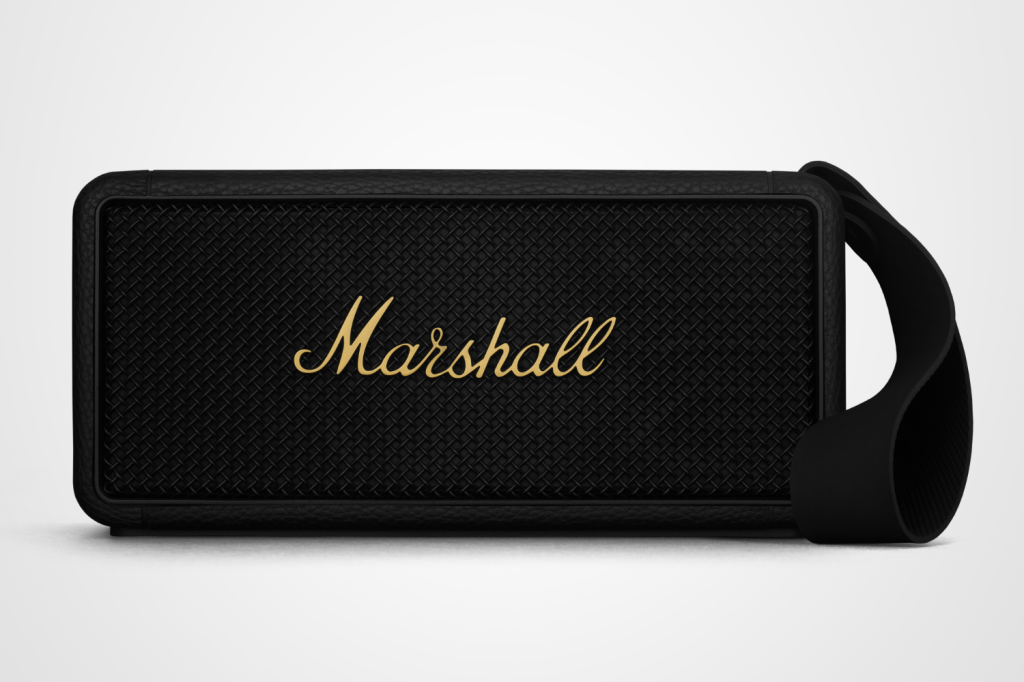 The robust rocker: Marshall Middleton
Between big gigs and tour bus benders, life on the road can take its toll. Luckily, this mini amp from Marshall has the build to match its rock-star styling. Reassuringly solid at 1.8kg, the mighty Middleton is dustproof and water-resistant. A multi-directional driver setup immerses all your roadies in the post-show playlist, while Stack mode lets you build a wall of sound. Its sturdy shell also uses recycled plastic, because nothing says punk like sustainability.
---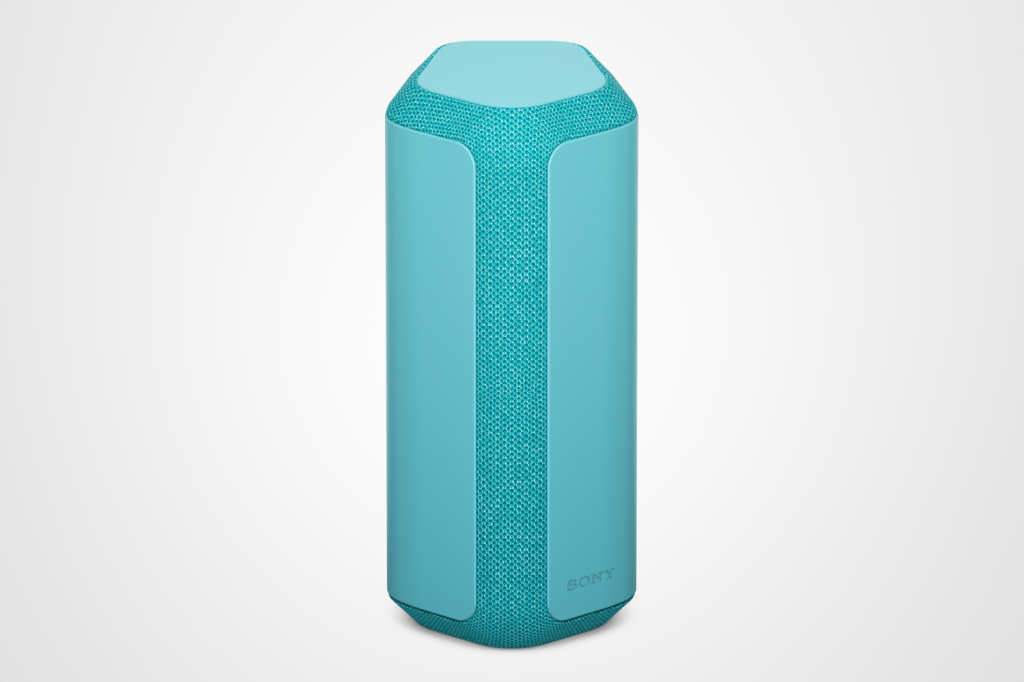 The durable diffuser: Sony SRS-XE300
Putting the 'fun' in fundamental scientific principles, this pentagonal player employs the physics of diffraction to spread the aural energy. Channelling sound through a narrow slot, it distributes waves over a wider area. The result? A consistent listen, front and side. Shock-tested and shielded against the elements, it also saves battery by adjusting for background noise, while non-circular diaphragms use pressure to amp up the punch.
---
The boxy blaster: Ultimate Ears Hyperboom
Toddlers might be entertained by empty boxes, but it takes more than cardboard to start a proper party. This megalithic cuboid hits the right angles: with power in spades, it majors on outdoor oomph. An IPX4 rating means it's safe to splash, while an integrated mic helps it adapt the boom to the room. And thanks to four sources, you can divide the DJ duties.
---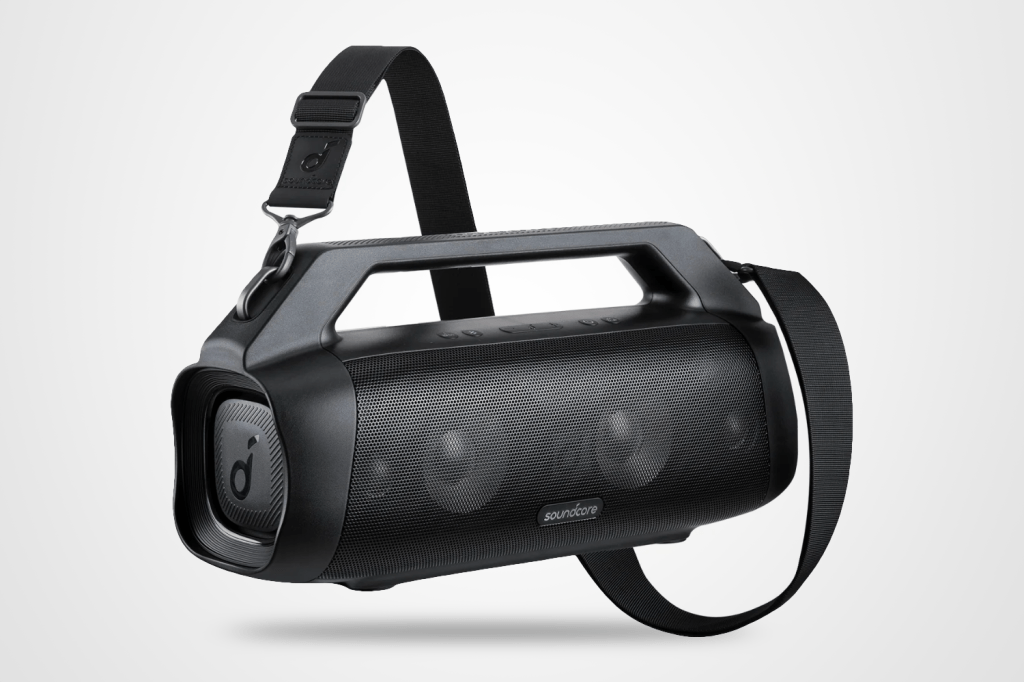 The sonic sling: Anker Soundcore Motion Boom Plus
Trekking wisdom dictates that shoulders are for supplies. Trouble is, there are only so many melodies you can make by drumming on mess tins. Leave the backpacks to your hiking buddies and haul this hi-fi into the hills. Lug it by belt or handle and your reward will be 20 hours of punchy waterproof audio. Adjust it via the Soundcore app for better backcountry beats.
---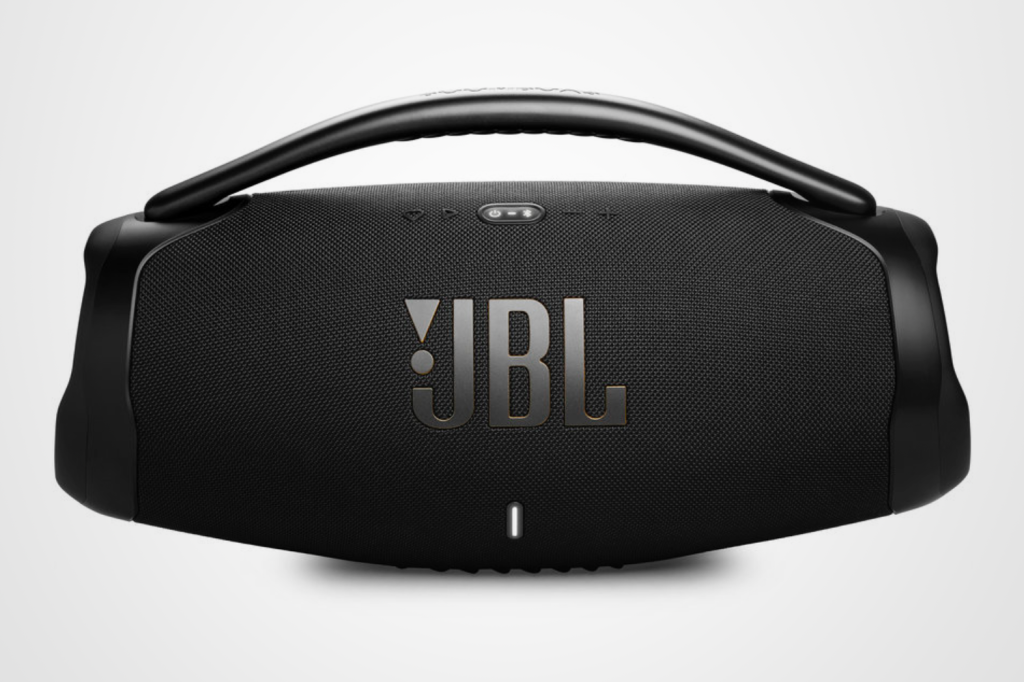 The handled heavyweight: JBL Boombox 3 Wi-Fi
Forget tepid beer and charred patties: backyard grilling is all about that bass. And if meaty tunes are on the menu, this waterproof whopper is what you need. Beefy at 6.7kg, it pairs an 80W sub with two passive radiators to fatten up the beats. Plus this edition is seasoned with Wi-Fi. Still hungry? Use PartyBoost to create a sonic salad with compatible JBL jukeboxes.