25 best cheap gifts under $50/£50 for Christmas 2023
Achieve festive success without the excess
Christmas shopping can be costly. Keen to keep festive expenses in check? Whether you're watching your chocolate coins or saving to splurge on yourself, we've picked out a bundle of the best cheap gifts for £50 or less.
From smart bulbs to Bluetooth speakers, each of the treats below can be bagged for a modest cost. And while sensible shopping will leave your bank account in better shape come January, none of our thrifty picks are cut-price presents.
Use our list for inspiration and you can impress recipients for less, while skipping the stress of searching around for seasonal discounts. Found a few extra pounds down the back of the sofa? Check out our round-up of cracking Christmas gift ideas for less than £100. Or if you're in the market for a pocket-money purchase, try our selection of stocking fillers for less than £20.
---
Our pick of the best cheap gifts under £50 for Christmas 2023
SanDisk Ultra Dual Drive Go USB Type-C
An affordable present even in its maxed-out 512GB capacity, SanDisk's compact USB-C drive makes for a dependable gift and/or stocking filler for creatives with a need for extra space/fast file transfers. Letting you transfer files like photos and videos between smartphones and Macs/PCs, its fast transfer speeds, small size, and selection of funky colours make it an easy-to-recommend gift that's both functional, and affordable.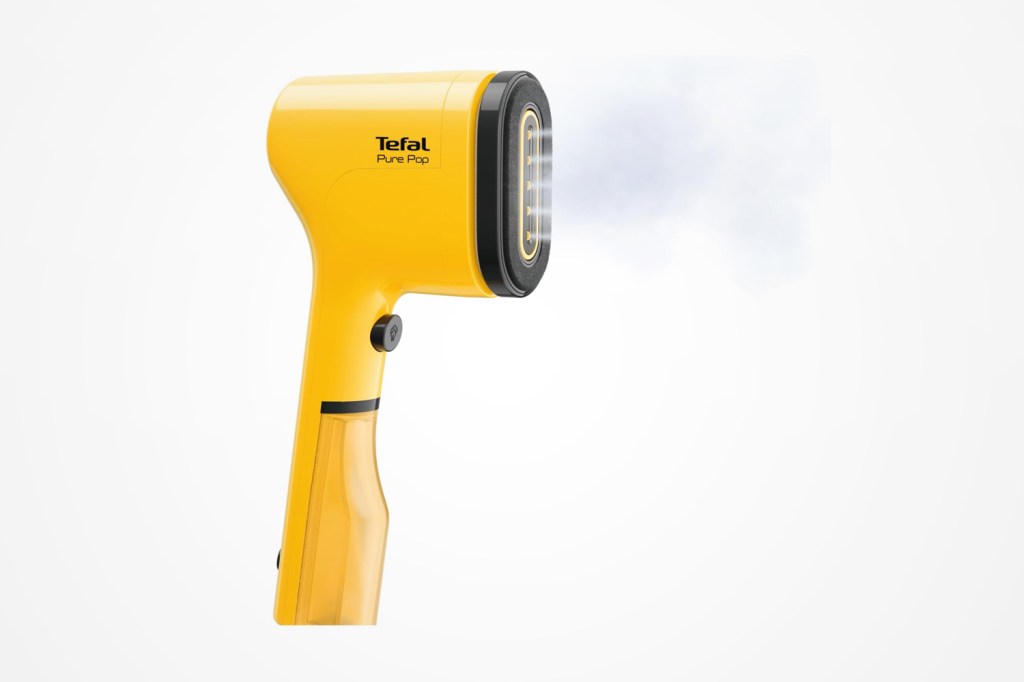 Tefal Pure Pop Clothes Steamer
We're not entirely sure how, but Tefal appears to have made de-wrinkling clothes a fun process. Maybe it's the bold vibrant colours of this handheld clothes steamer. Perhaps it's the gentle curves and travel-friendly design. Or maybe it's the clever reversible crease remover/lint remover head. Either way, the Age of Creases is about to reach an abrupt end.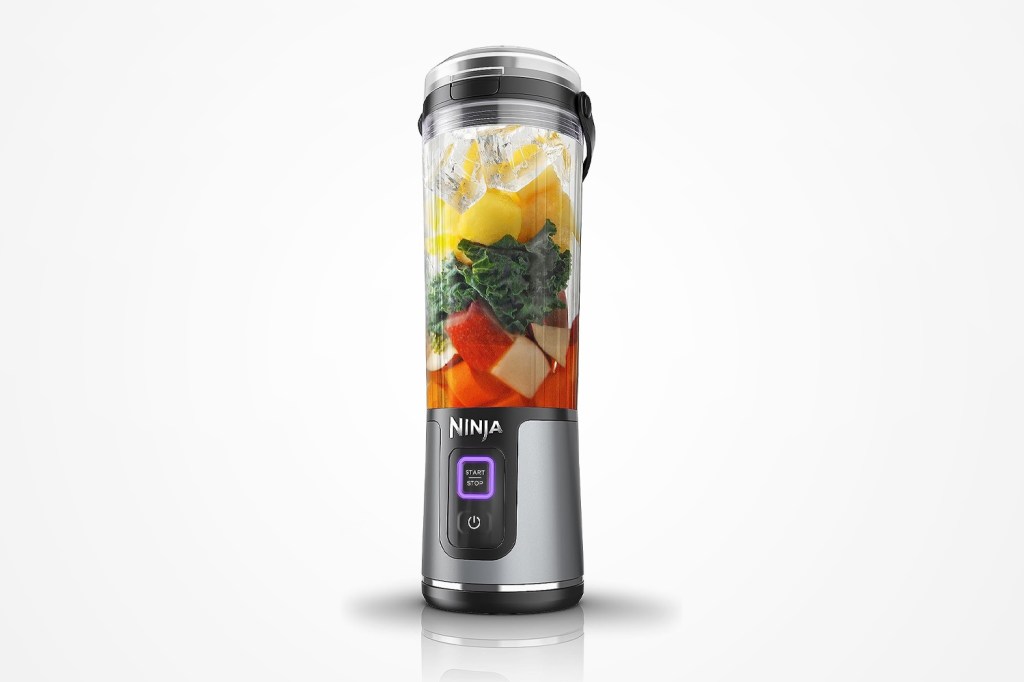 Ninja Blast Portable Blender
This isn't the first portable blender on the market by any means, but with Ninja's food-slicing pedigree encased within its DNA, you can rest assured that the Blast is more than up to the task of slicing and dicing its way through fruit and ice with nary a stutter or splutter. Protein shakes should be a breeze too, with even the most stubborn, unmixable powders succumbing to the Blast's inner spirit.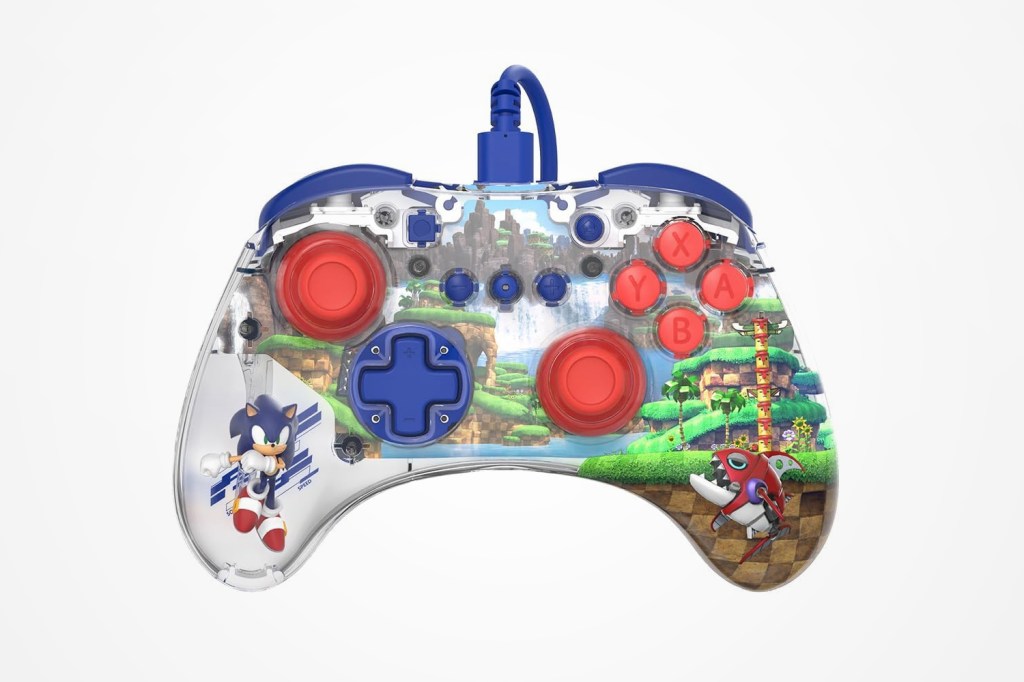 PDP Realmz Sonic Green Hill Zone Switch Controller
Now we're not going to brazenly state that slapping a Sonic design inside a controller will automatically make it worthy of your gaming collection. But little doubt that fans of the iconic anthropomorphic hedgehog will appreciate this Switch controller for its retro Green Hill Zone charm.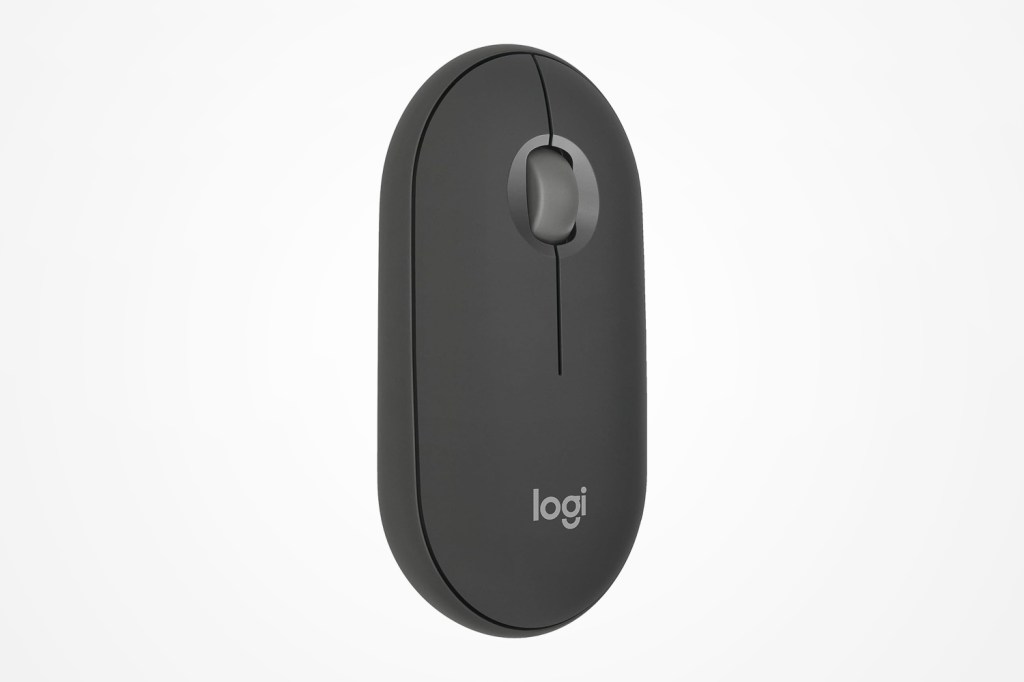 Logitech Pebble Mouse 2
Is it a pebble? Is it a mouse? Why not both? Affordable, and with Logitech's trusted name behind it, there's little not to love about this cute rounded little mouse. Available in light pink, white, and dark grey, it should fit into any desktop decor with ease, with the handy capability of being able to connect to three devices for quick-fire multitasking.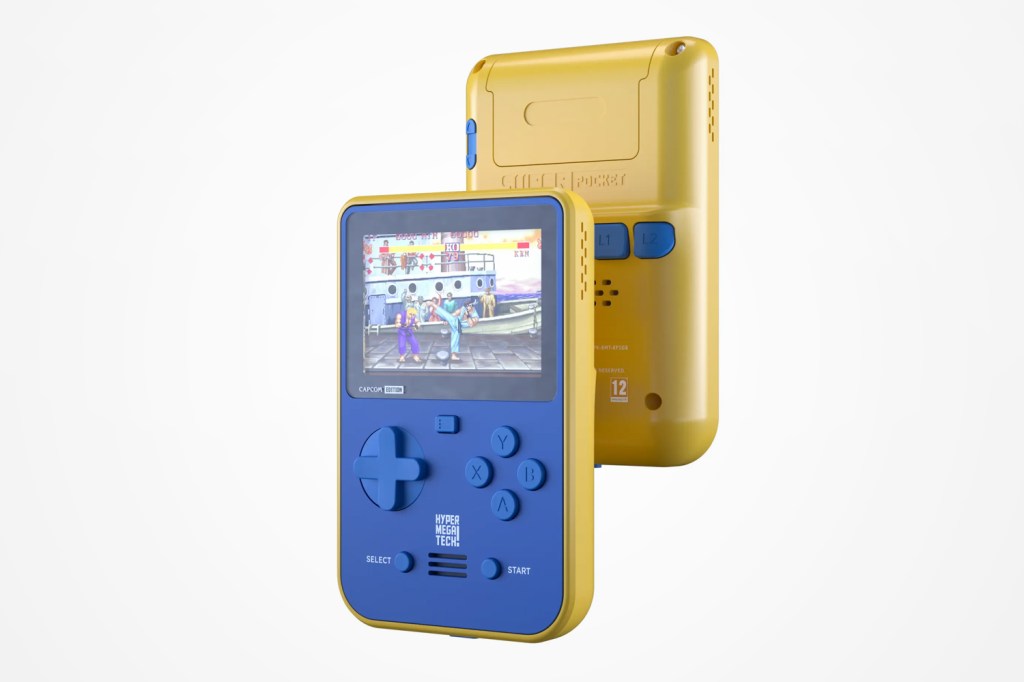 HyperMegaTech Capcom Super Pocket handheld
Retro gamer geeks looking for a slice of portable gaming action should be thrilled with the Capcom Super Pocket. With a striking blue and yellow finish and 12 fully licensed Capcom arcade games nestled within its alluring shell, it offers hours of boredom-banishing entertainment. Fan favourites include the likes of Street Fighter II': Hyper Fighting, Final Fight, and 1943, along with support for Evercade's own Cartridges for even more retro roguishness.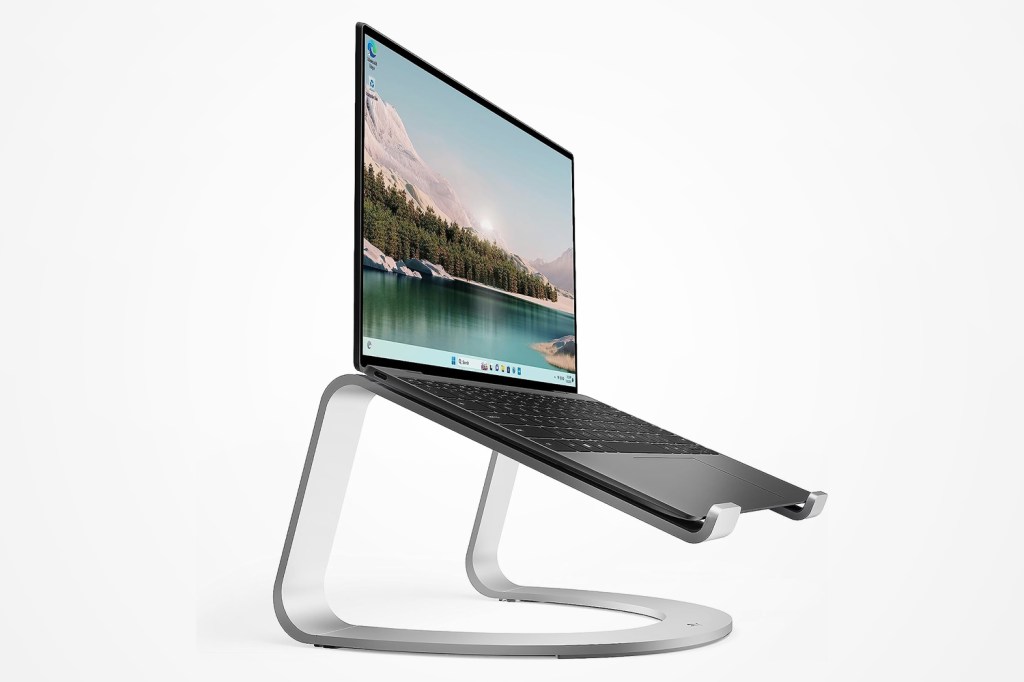 Twelve South Curve SE
Supporting and elevating most laptops from 11-17 inches, this curvy aluminium notebook stand makes for a slim, lightweight office accessory that your neck and posture will appreciate. Clearly designed with MacBook feng shui in mind, its clever design ensures that 70% of a device's base remains exposed, for optimal cooling.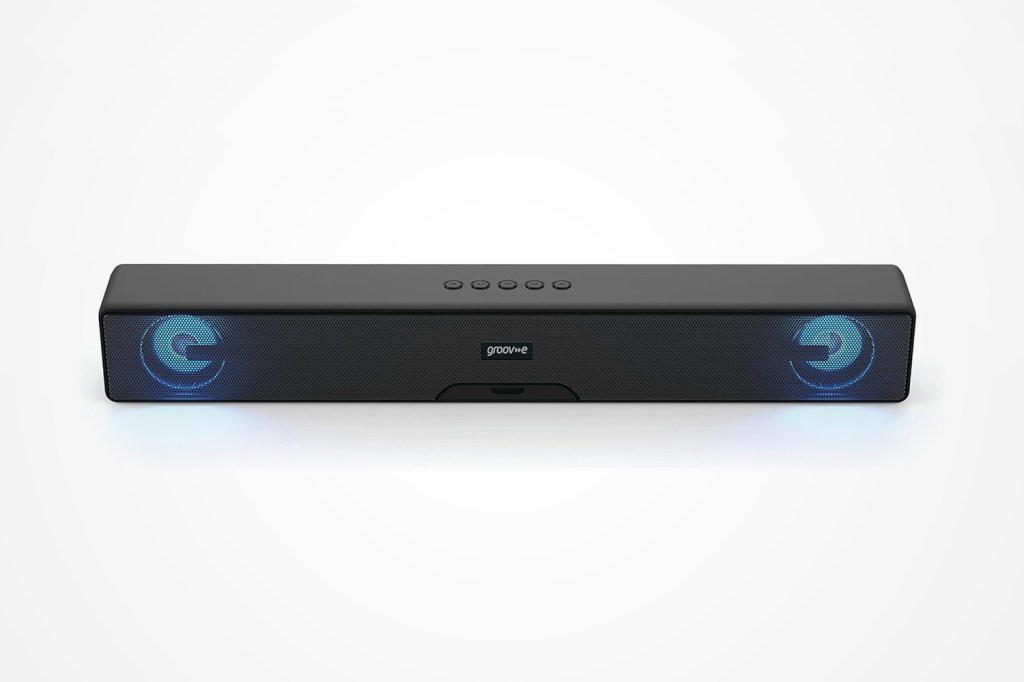 Groov-e Portable Bluetooth Soundbar
Clearly, a soundbar at this insanely low price isn't going to worry the likes of flagship offerings from Sonos on Sennheiser when it comes you performance and quality. But parting with the cost of a few cocktail rounds in an insufferably fancy London artisanal juniper bar for a device that'll upgrade your PC or TV's basic speaker setup is hard to resist. Bluetooth pairing, a rechargeable battery, and a 3.5mm jack? Colour us impressed.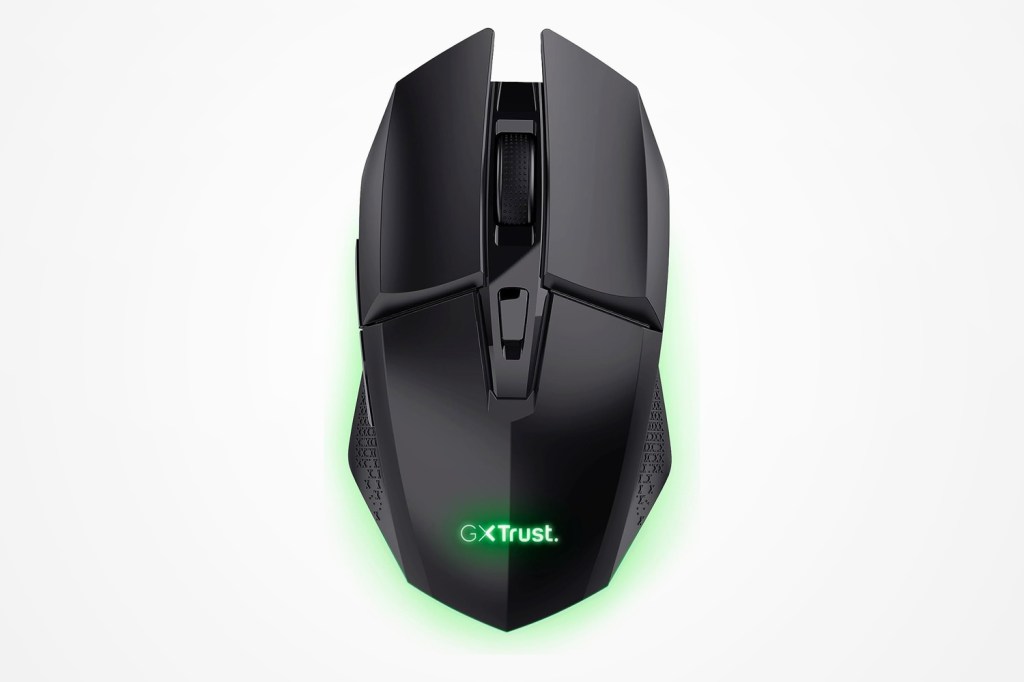 Trust Gaming GXT 110 Felox
Cheaper than a gaming mouse from a known brand has any right to be, you could buy an entire bag of these for the PC gamer in your life, ensuring they have spares for when they take their frustrations out on Fortnite campers and spider bosses. Wireless with a built-in rechargeable battery and RGB lighting for extra oomph, there's plenty to love, for very little cash.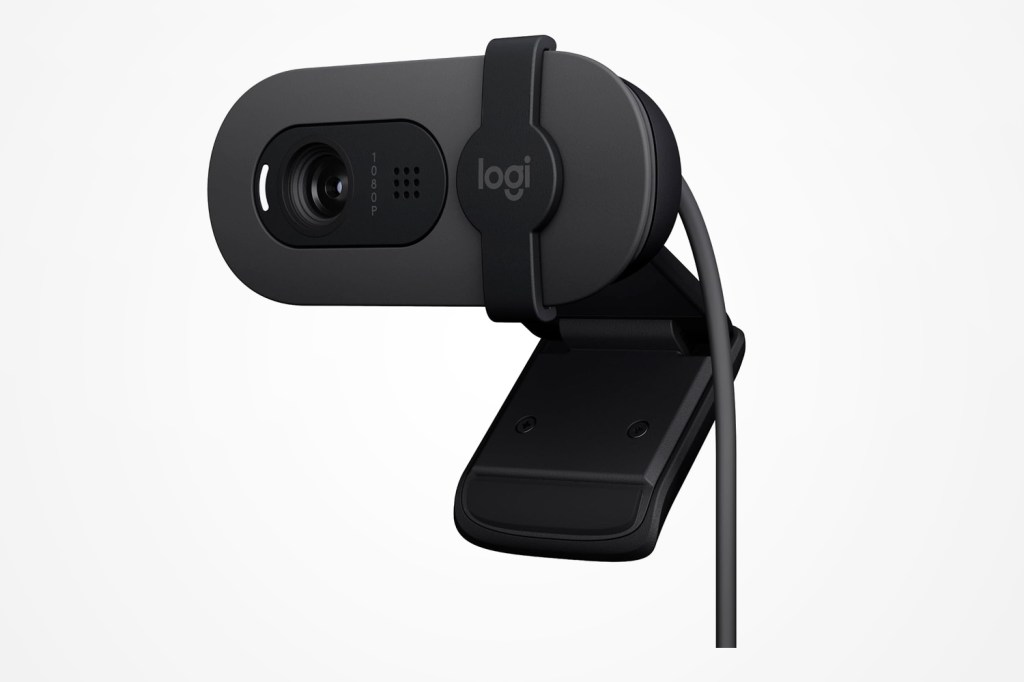 Logitech Brio 100
"Here's a webcam for your work calls" — boring. Lacks enthusiasm. Soulless. "I've given you the gift of Full HD video, so that your dashing features are captured and beamed across the world in their full, well-deserved glory" — charming. Confident. Sparks excitement. And this webcam from Logitech looks the business too, with a smooth curvy design and a fun rose pink finish to add a dash of colour to soulless capitalist Zoom calls.
Yeti Rambler
Yeti's 769ml bottle is built to last, with just the right blend of rugged style and colour combinations to suit even the fussiest of drinkers. A straw cap makes for easy hydration while driving/fending off wolves with a stick, and kitchen-grade stainless steel innards will protect it from the unhygienic odours that tend to fell even the fanciest of plastic bottles.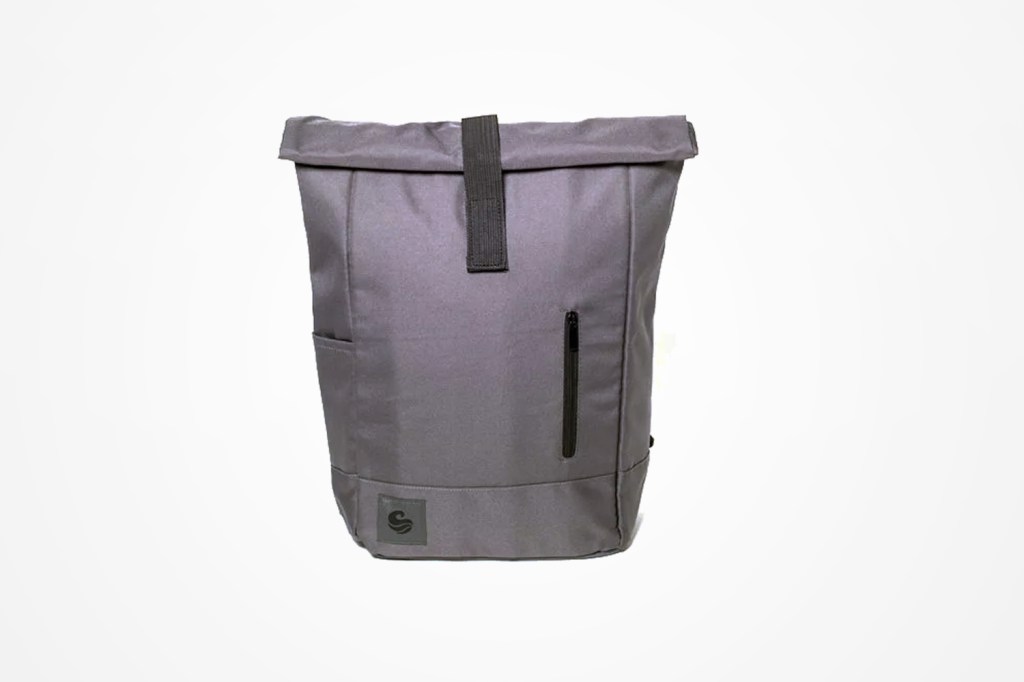 Wave Case Roll Top Backpack
We're not entirely sure how, but Tefal appears to have made de-wrinkling clothes a fun process. Maybe it's the bold vibrant colours of this handheld clothes steamer. Perhaps it's the gentle curves and travel-friendly design. Or maybe it's the clever reversible crease remover/lint remover head. Either way, the Age of Creases is about to reach an abrupt end.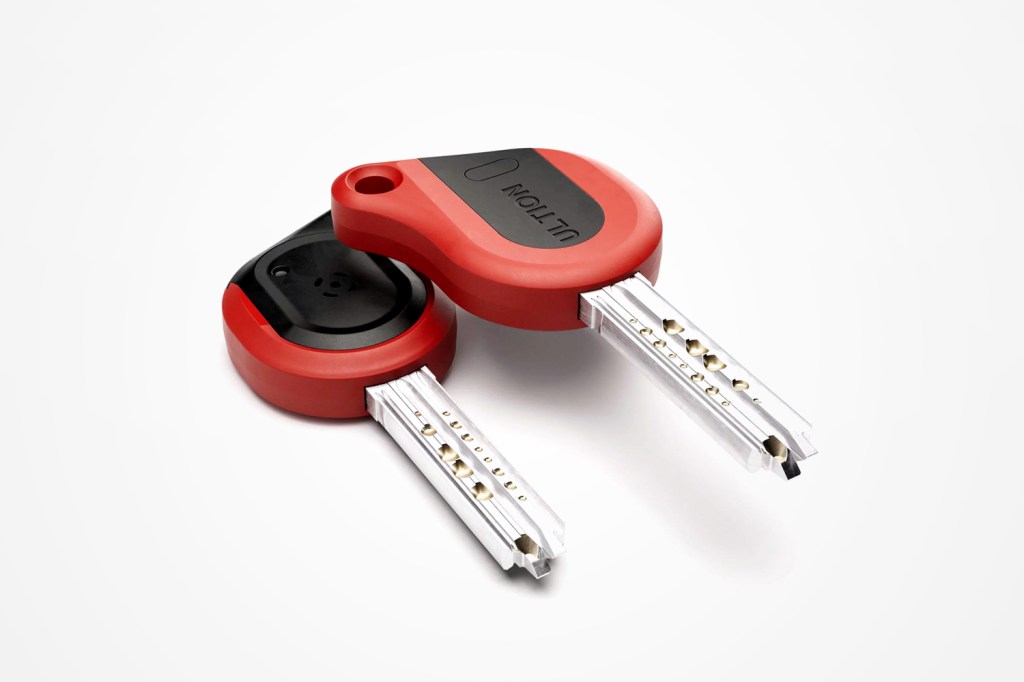 Ultion KeyTag
Key trackers always seem like an unnecessarily frivolous purchase — until the inevitable happens. As you scurry about on your hands and knees, spelunking the depths of crumb-laden sofa cracks and cursing the heavens, you'll make a vow. Never again. So if you or someone you know is the proud owner of a trusty Ultion lock, then Ultion's KeyTag is a very sensible shout. Up there with the very best key trackers, it includes a key and plays nice with Apple's Find My app to ensure lost keys remain in the dark past, where they belong.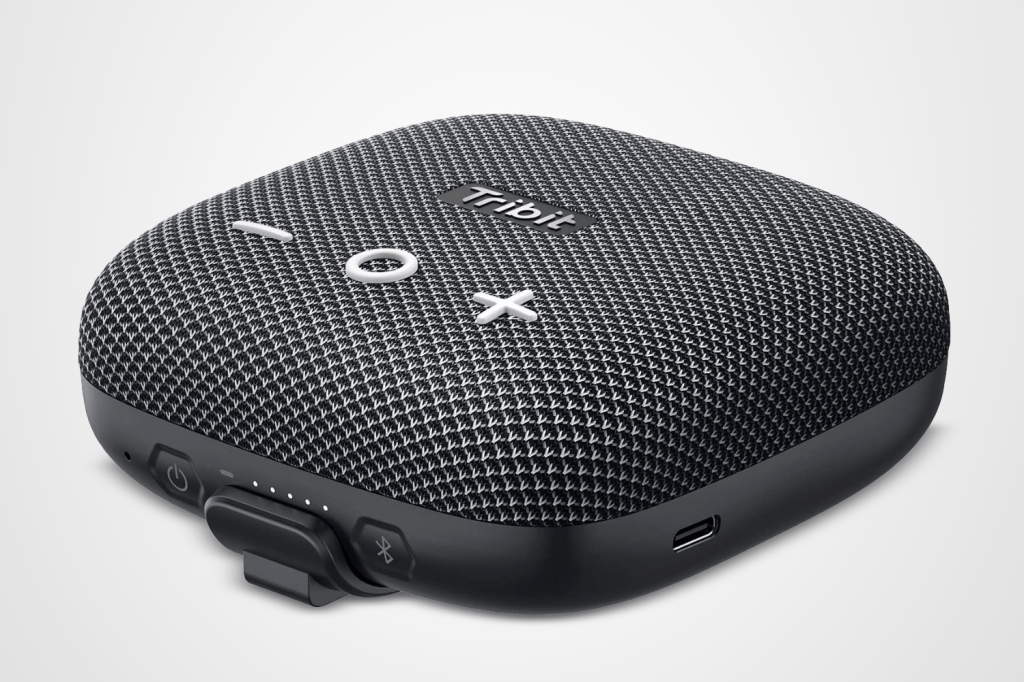 Tribit Stormbox Micro 2
Christmas trees might be top for rocking around, but they're not the most portable of party totems. For a smaller centrepiece that can soundtrack your seasonal shindig, try this miniature speaker. Tinsel-free and stocking-friendly, the Micro 2 is the audio equivalent of pigs in blankets: surprisingly meaty. Its 12-hour battery can also be used to boost your blower, while IP67 waterproofing means a winter shower won't cause a silent night.
---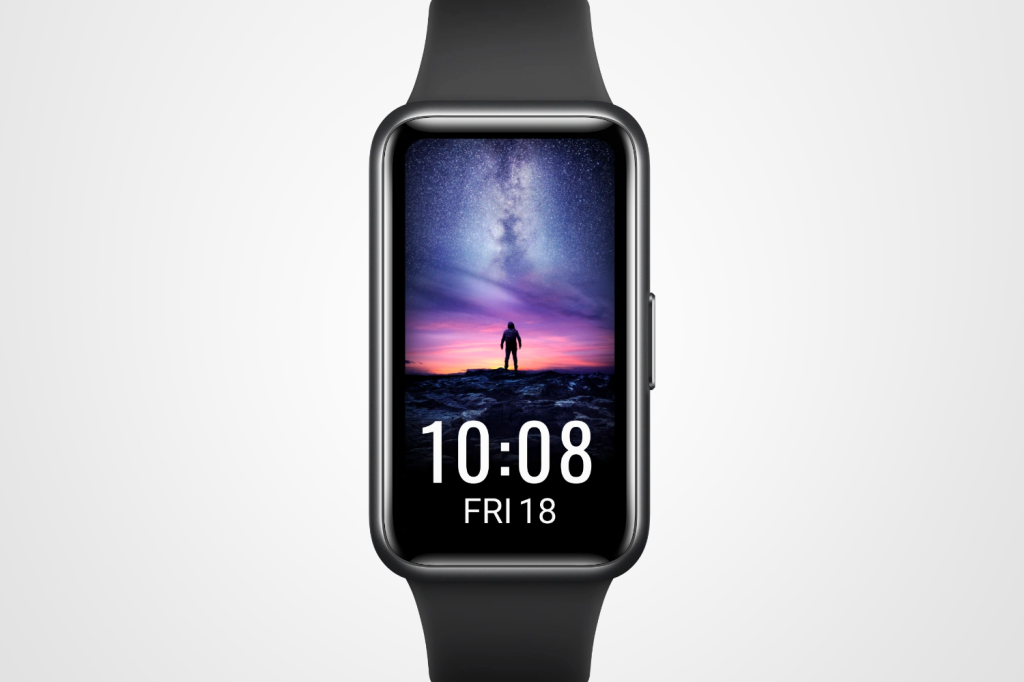 Huawei Band 7
You don't need a gym membership to get the jump on your New Year's fitness commitment. Push-ups or Pilates, fit Huawei's ticker to your wrist for a full-fat health assessment. Slim at 10mm and good for two weeks at a time, the Band 7 features 96 activity modes to measure all manner of metrics. Heart rate and blood oxygen sensors log your vitals, while stress monitoring soothes your workout worries.
---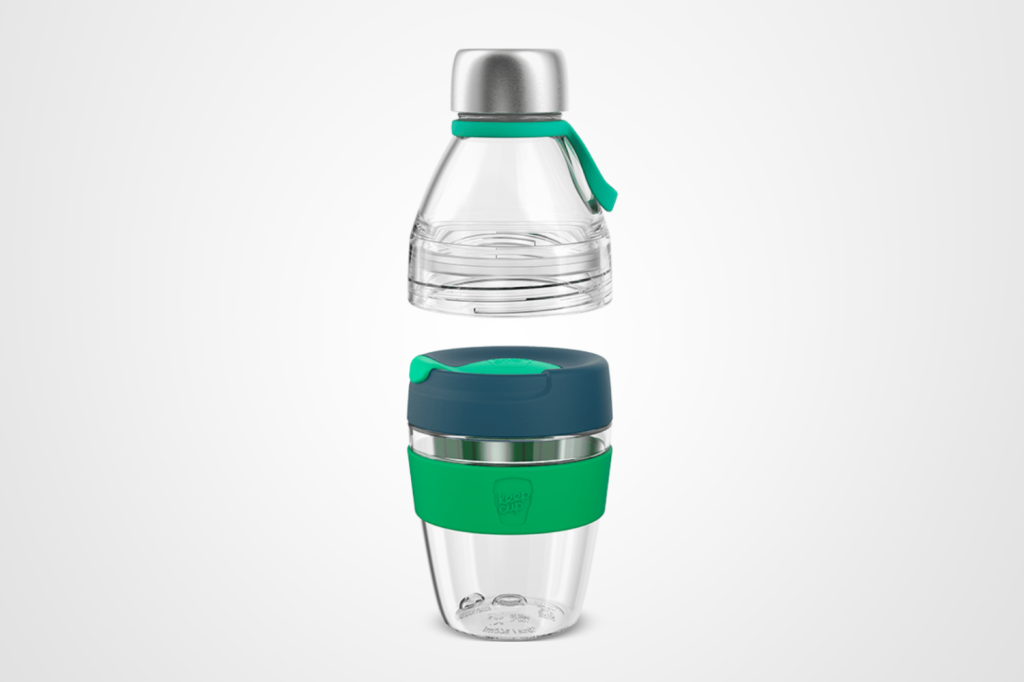 KeepCup Helix Kit
Bottles or cups, refilling saves pennies and the planet. Do both with this hybrid holder. A stainless base with swappable tops, the Helix does double duty as a coffee cup and drinks receptacle. Use the pop-shut lid to sip your morning brew, before swapping it for the flask attachment. All elements are insulated, while a catalogue of colour combos means you can mix up the recipe like a custom frappé.
---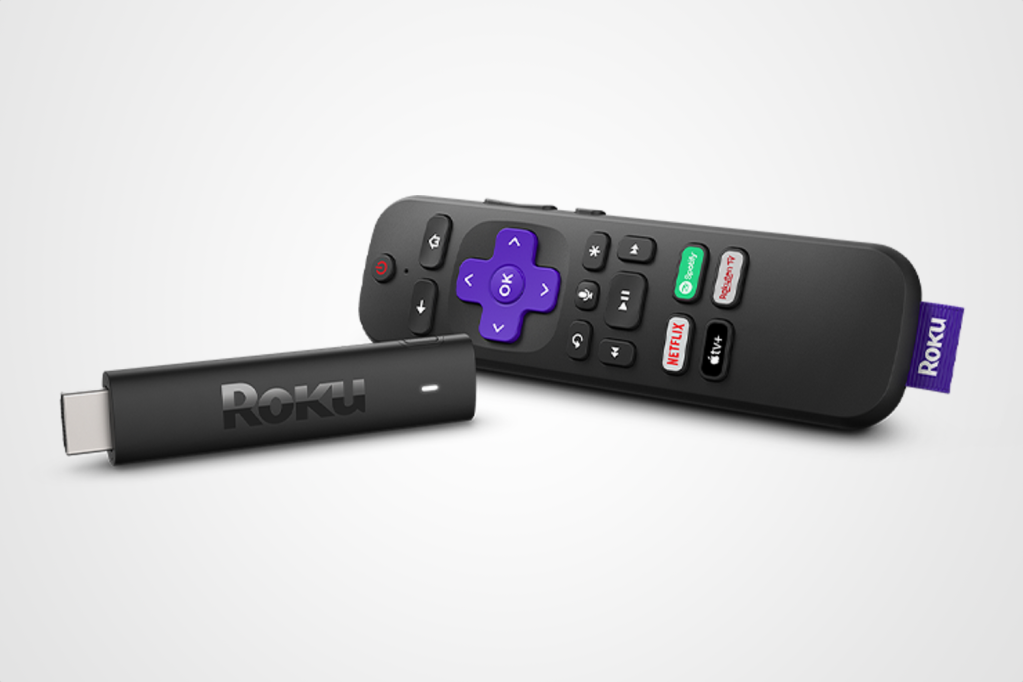 Roku Streaming Stick 4K
You can only watch The Polar Express so many times before it stops warming your heart and you start wishing for a derailment. Reinvigorate your festive viewing with Roku's latest stick. Added to the back of your box, it'll stream Yuletide TV in bright and shiny 4K with HDR and Dolby Vision. As well as support for Alexa, Google Assistant and Siri, it also works with every mainstream content platform – from Netflix and Amazon Prime Video to Disney+, Apple TV and BT Sport. So you'll be sorted for Christmas flicks and the Boxing Day games.
---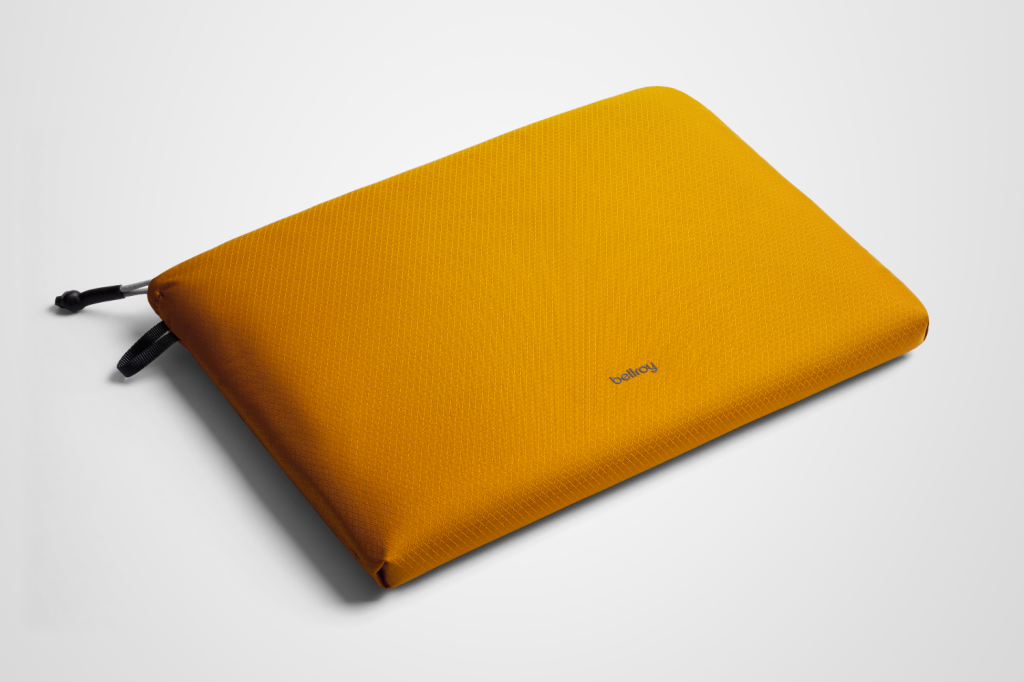 Bellroy Lite Laptop Sleeve
Top the nice list and you might unwrap a laptop. Scratch it immediately and you'll plummet down the naughty rankings. Keen to maintain your place in Santa's standings? Bag bulk-free shielding with this streamlined sleeve. Its recycled ripstop skin protects your tech from scratches and splashes, while a padded foam lining provides lightweight insulation. Zippered for total coverage, the flexible envelope can be specced to fit 14in or 16in laptops.
---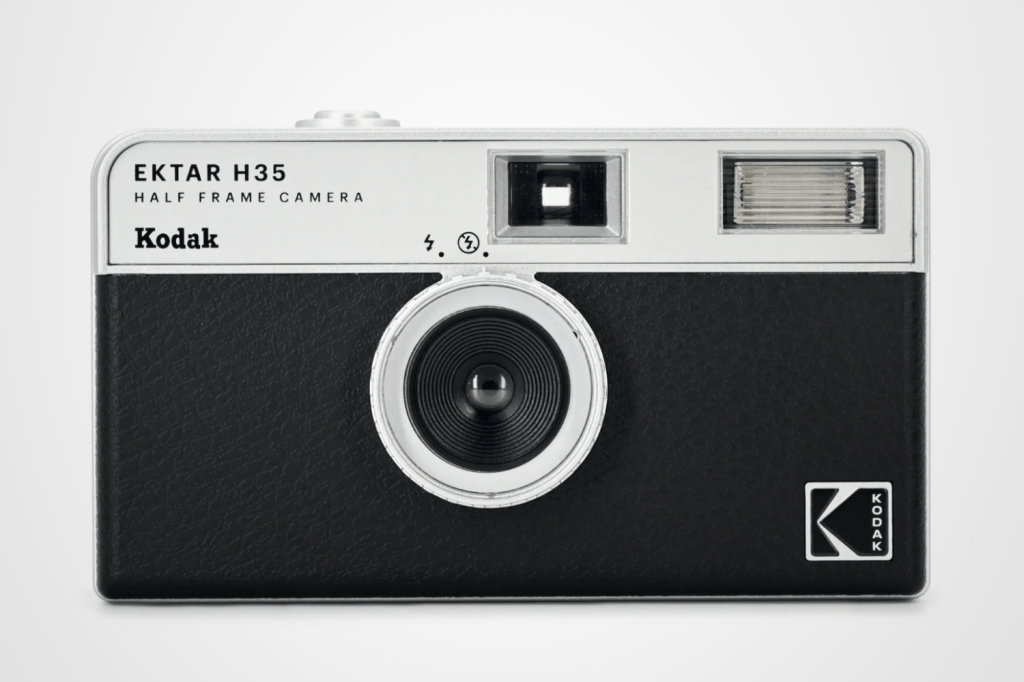 Kodak Ektar H35
Christmas memories might be priceless, but shoot the festivities on 35mm film and you'll be scrimping at the print shop come January. Want analogue nostalgia with less of a hipster price tag? Lightweight and styled to match its vintage medium, Kodak's compact snapper shoots half frames to maximise your roll allowance. Consecutive photos appear side by side in a single snap, giving you twice as many exposures from a single reel. Plus you can experiment with contrasting or complementary compositions. Like a portrait of Auntie Susan, followed by an abstract of her empty gin bottle.
---
Tile Sticker
Between wrapping paper and discarded crackers, it's easy to misplace your presents in the chaos of Christmas Day. Stick Tile's adhesive tracker to your kit for easier festive finding. The petite puck fits on anything from remote controls to cat collars. Activate it via Bluetooth for a jingling bell to direct your search, then follow the app's Proximity Meter to zone in on the beacon. With a range of 76m, even the keenest of fleeing felines won't escape its reach.
---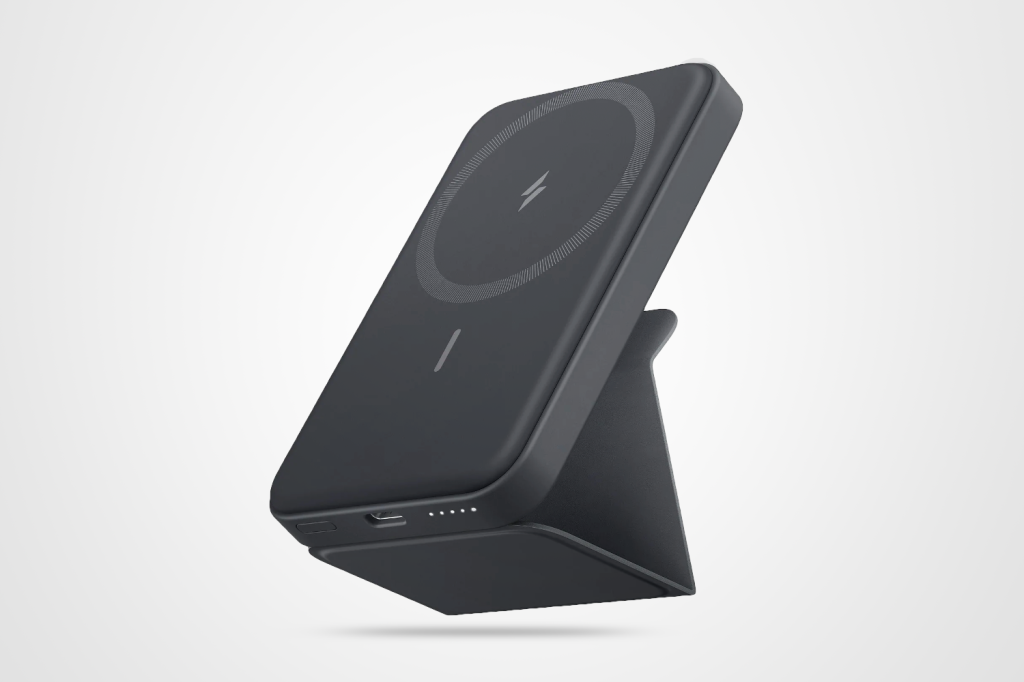 Anker 622 Magnetic Battery
A 12-hour carol session would leave even the merriest of warblers feeling worn out. Phone gone flat from streaming the backing tracks? Treat it to a power nap with this handy MagSafe backup. Snapped in place for a cordless boost, its 5000mAh capacity is sufficient to fill your iPhone from flat to full. And if you want entertainment during the down time, flip out its stand and stick your smartphone sideways for propped-up watching on the train home. If you can stay awake, that is.
---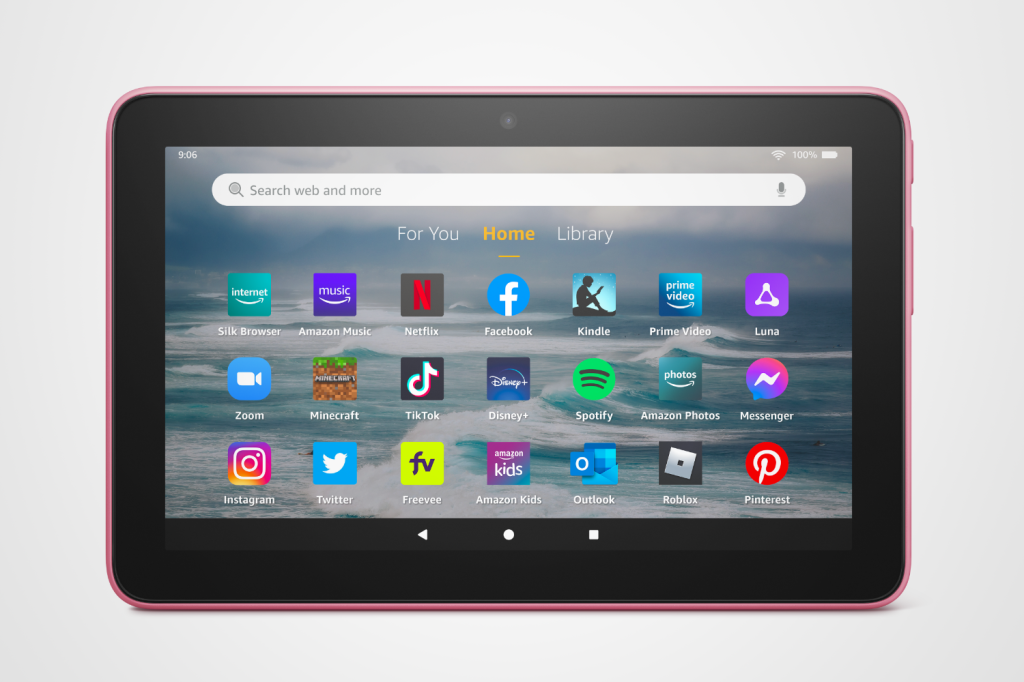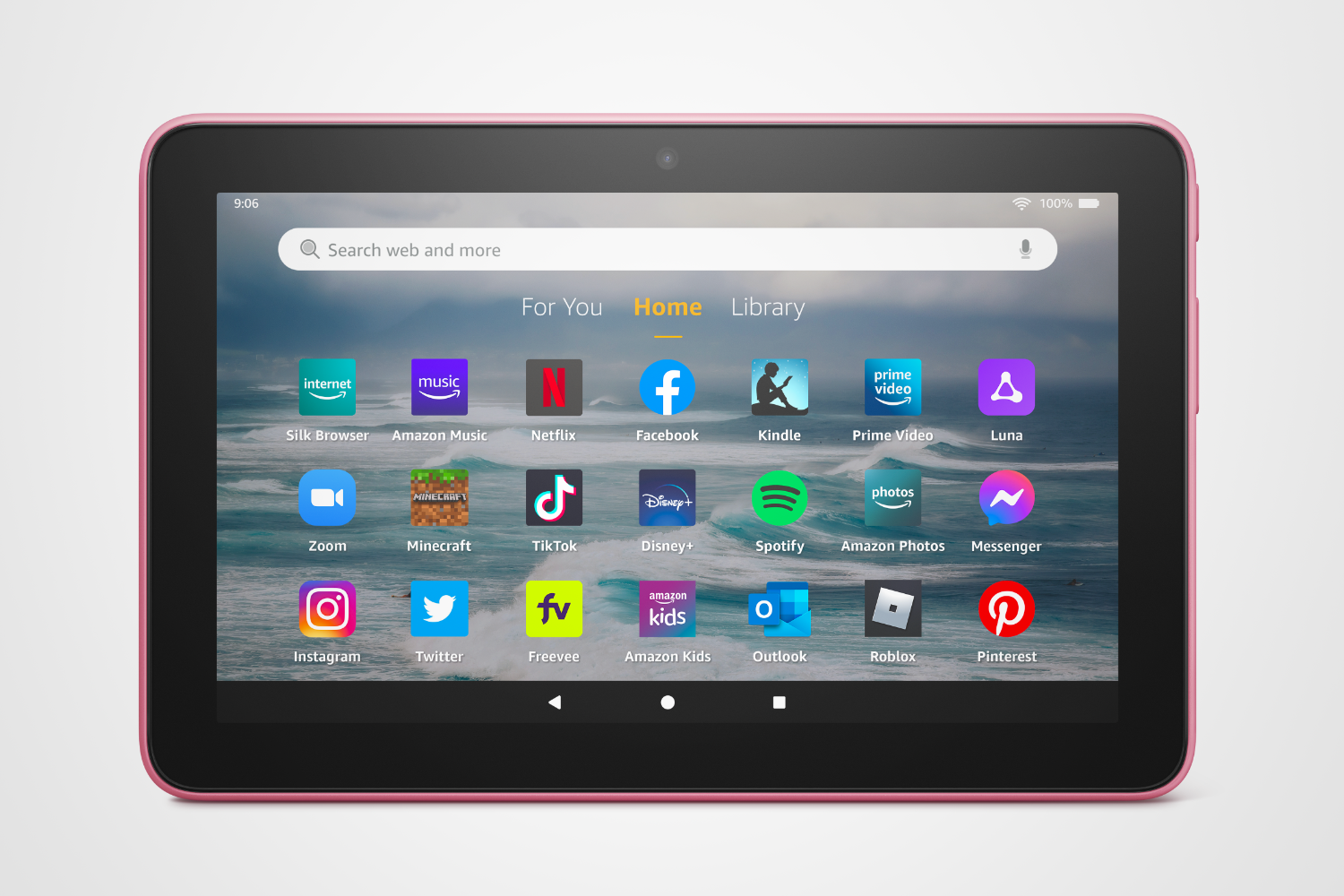 Amazon Fire 7 tablet
Contrary to what Tina Turner once suggested, some things simply aren't the best. And they don't need to be. Case in point: the all-new Amazon Fire 7. It can't hold a candle to the power and versatility of an iPad Pro, but if all you want is a straightforward slab for browsing the web, binge-watching Netflix and mindlessly scrolling through YouTube Shorts, you don't need anything better. In any case, with Alexa on-board and a faster processor than before, the latest version is no loser.
---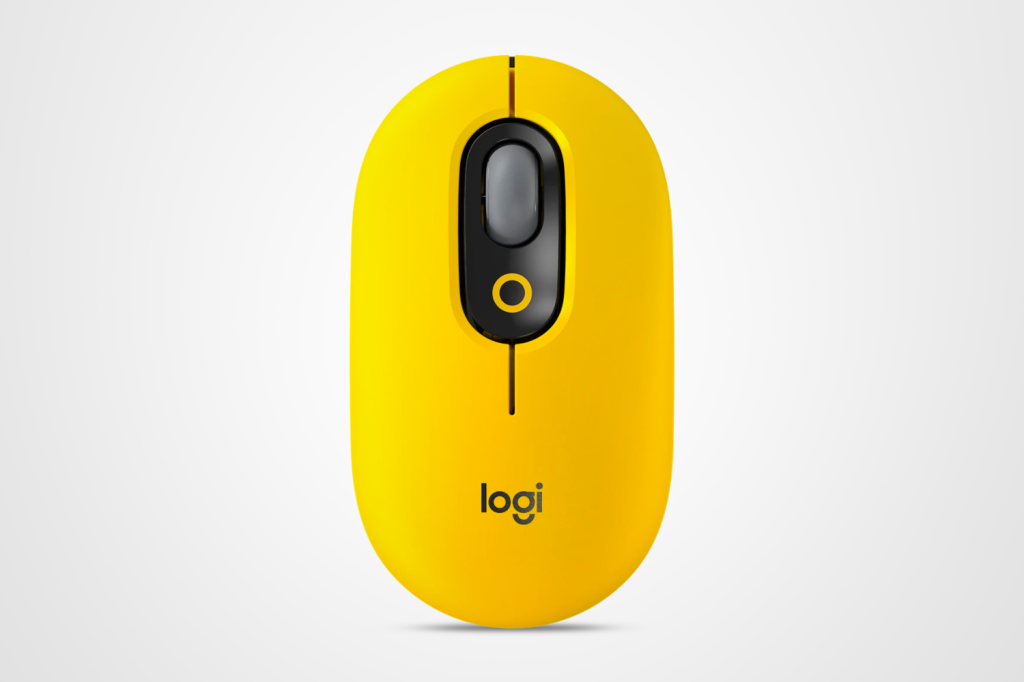 Logitech Pop Wireless Mouse
A forced smile can mask your true reaction to yet another knitted gift, but convincing gratitude isn't the easiest thing to fake. If only your face had a customisable emoji button like this compact wireless mouse. Programmed through the Logi Options+ app, the dinky clicker can instantly fire out your favourite reaction. So you can distribute joy to the world with just a tap of the top. Handy if you're thanking your gran by email.
---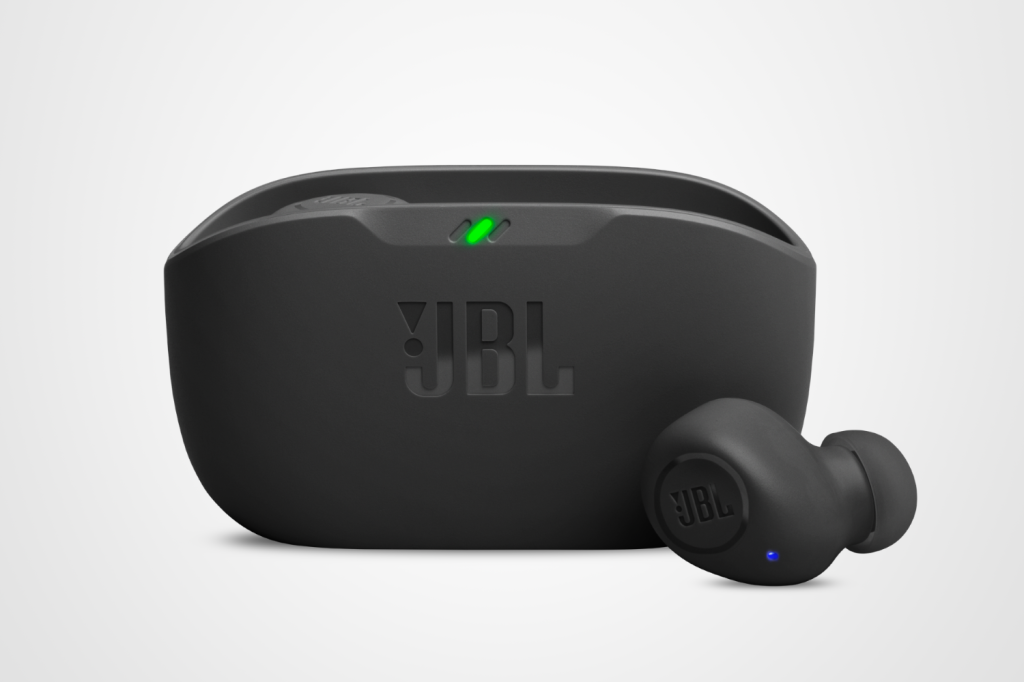 JBL Wave Buds
Humans come with affordable audio as standard, but not everyone's a happy hummer. Can't hold a tune? These wireless earbuds deliver budget beats, no vocals necessary. Shaped for comfort and tuned for a bassy listen, each bud is good for eight hours of sound. You'll get 24 more from the open-top case, while speed charging gives two hours in 10 minutes. And a TalkThru mode lets you hear yourself yodel.
---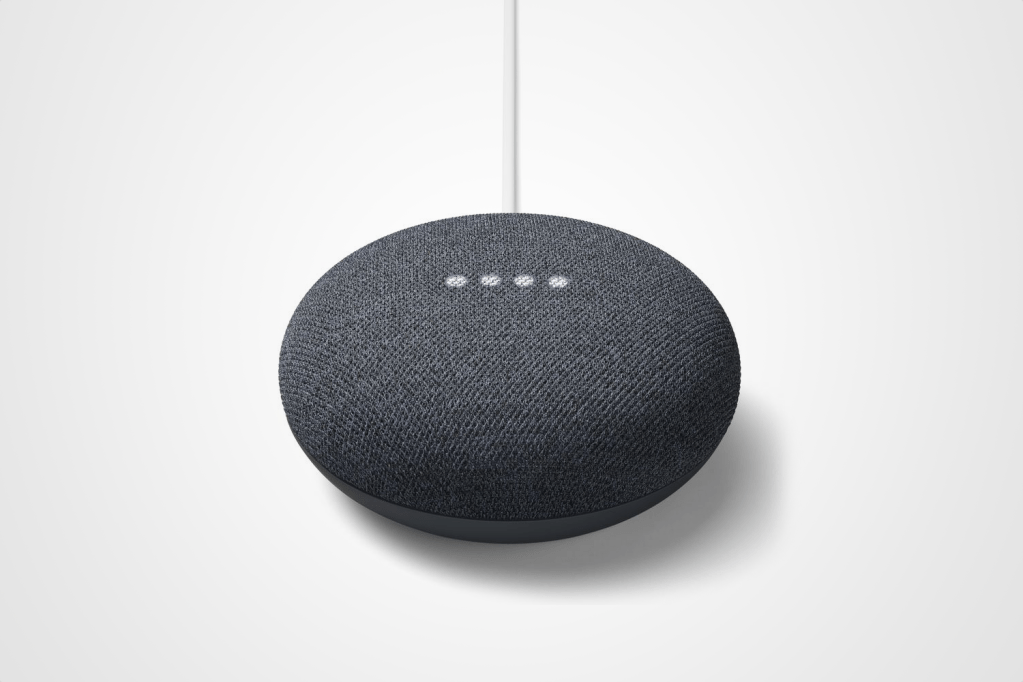 Google Nest Mini
Santa's not the only one who needs a little helper. Want miniature assistance at home? Stick Google's smallest smart speaker on your shelf for audio aid whenever you ask. Sure, the pint-sized puck can't assemble Christmas toys, but it can control your smart home, deliver daily briefings and stream your Spotify playlists through its beefier speaker. And with a fabric wrap crafted entirely from recycled bottles, it's greener than an elf's festive dress.
---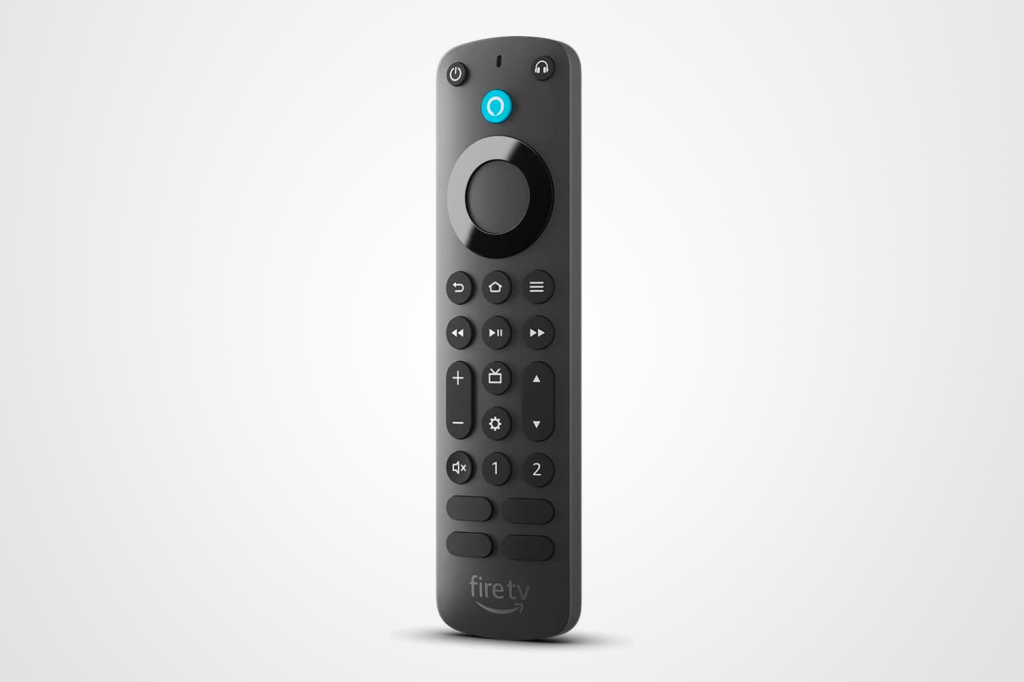 Alexa Voice Remote Pro
Film selection causes enough festive friction, without arguing over where your parent/sibling/partner misplaced the remote. Helpfully, this Amazon zapper can ring on request – just ask Alexa. Once you've found it down the back of the sofa, you can use its mic to call up movies on a Fire TV stick or screen. Two shortcut buttons offer custom telly control, while motion-activated backlighting should stop fat fingers from triggering surprise intermissions.