Best cheap tablets 2022: which is the best affordable slate?
There's more to keenly-priced tabs than a basic iPad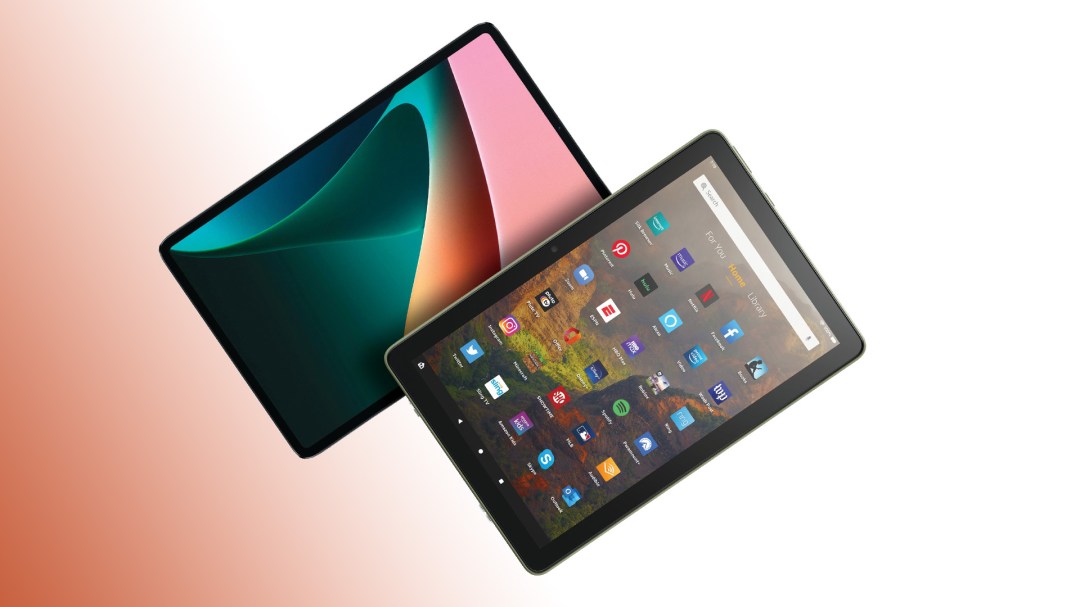 Anyone not looking to slap down a huge wedge of cash on a brand new tablet might think the only option is to walk into an Apple store and pick up an iPad. Hold your horses, though: there are plenty of Android alternatives that are worth your attention too if you're looking for the best cheap tablet
It's not like the early days, where cheap rarely meant cheerful and simply scrolling through web pages was like wading through molasses. No, today's wallet-friendly tabs are far more sprightly. Many have stylus support for getting your doodle on, and they can take a fine snap when asked.
Pick up the right device and you'll be treated to a stellar screen, speedy processor and oodles of storage space. We've rounded up the best,
Amazon Fire 10 HD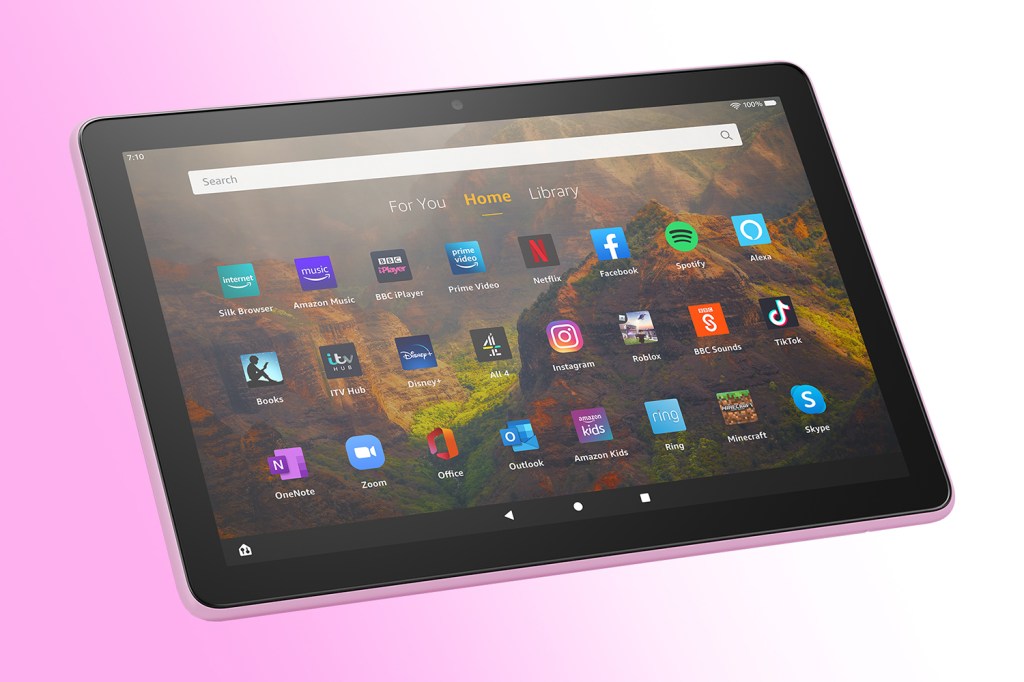 What's the story?
This is a big-screened Android tablet designed to showcase Amazon's growing suite of content, from Audible to Kindle and Prime Video. It's also an Alexa-enabled tab that turns into an Echo Show, and supports Disney+, Netflix and others.
It misses out on the Google Play Store, so you get your apps using the Amazon Appstore. But while it won't run as many apps as rivals running full-fat Android, it packs ace specs for the price.
Is it any good?
A chunky tab with a big, immersive screen and stereo speakers for a bargain price – that's the Fire HD 10 in a nutshell. It looks less fancy than the other tabs on test, but the rounded corners are nicely comfortable to hold and it isn't too heavy.
But the screen is the star of the show. This is a 16:10 widescreen display, so Full HD content carries much less letterboxing than an iPad. And it's bright at around 420 nits, though you'll still struggle to see what's on screen when it's super-sunny.
This slate runs Android, but the Amazon Appstore puts Prime Video, Audible and Kindle front and centre. If you want to pick up your tab to watch content on, this won't be an issue: you can easily get the likes of BBC iPlayer and ITV Hub. But if you want to share game-saves across your phone and tablet, or work in Google Docs or Drive, a 'proper' Android tab with the Play Store would be a smarter choice.
As for the battery, it's good for around 8hrs of video playback, making the Fire HD 10 a binge-watcher's best friend.
Stuff Says…
If you're dreaming of streaming, this is our value champ
Tech spec:
10.1in 1920×1200 screen • MediaTek Helio P60T, 3GB RAM • 32/64GB storage, expandable • Up to 12hr battery life • 247x166x9.2mm, 465g
Xiaomi Pad 5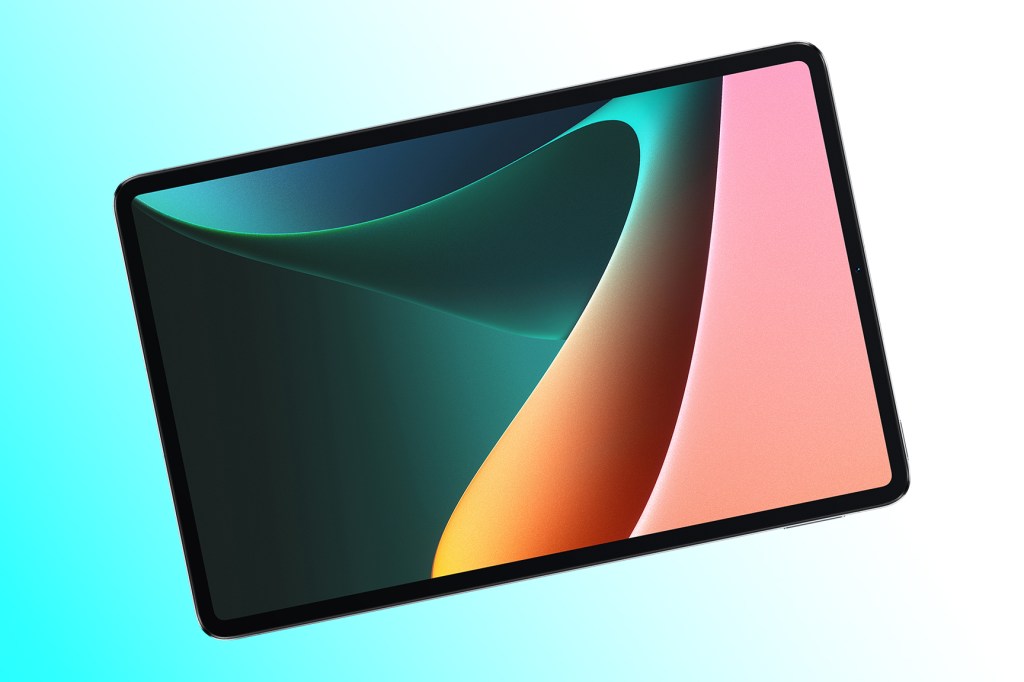 What's the story?
At under 7mm, Xiaomi's tablet is the thinnest on test. Its 11in screen is both ample and sharp, and it's the only display to sport a 120Hz refresh rate. Dolby Vision and quad speakers should make this a dream for watching telly on, and the Snapdragon 860 chip is the most powerful in any of our Android contenders.
With an optional Smart Pen and folio case, Xiaomi wants this to be the affordable iPad Pro alternative.
Is it any good?
Once you get past just how much of an iPad Pro wannabe this tablet is, it's difficult to fault the Pad 5. Its metal design makes
it weighty but it is sleek, and tiny bezels frame the screen – which is bright, sharp and smooth.
The screen's highlights go beyond the raw numbers: with Dolby Vision and HDR support, movies play with depth, nuance and pop, and this tablet also sounds great thanks to that Atmos setup. The speedy CPU is paired with an ample 6GB RAM, so gaming performance is great across top-tier titles such as Genshin Impact and multitasking is smooth.
But there are a couple of things we don't love about the Xiaomi Pad 5. It has no SD card slot, for example. That said, it's loaded up with either 128 or 256GB storage, which should be enough for most. It also misses out on packing a stylus in the box – that will cost you £89 to pick up separately – and there's no keyboard case widely available so you'll have to import one.
If those niggles don't turn you off, everything else about the Pad 5 screams value, making it the best tablet of the bunch for movie-watchers and Android power users.
Stuff Says…
Xiaomi's do-it-all Android tab is a proper all-round bargain
Tech spec:
11in 2560×1600 ● Snapdragon 860, 6GB RAM ● 128/256GB, non-expandable ● Up to 14hrs ● 255x166x6.9mm, 511g
Apple iPad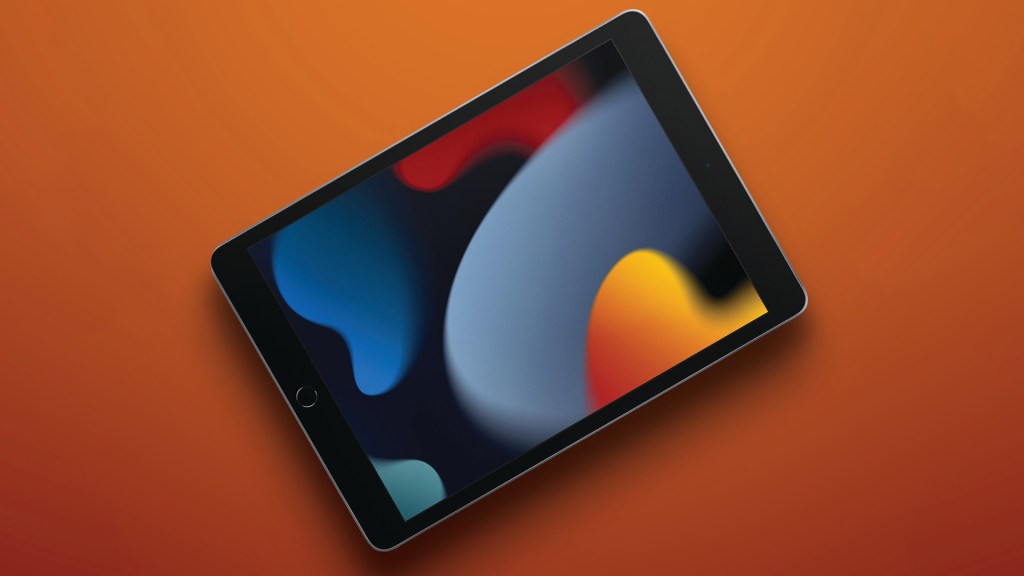 What's the story?
The basic iPad looks like a blast from the past – but with 2021 internals, Apple Pencil support and loads of great (if expensive) accessories available for it, Apple's budget slate is really a powerful mini-computer in retro disguise.
With a sharp 10.2in screen, either 64 or 256GB of storage and stereo speakers, it checks most of our boxes, and iPad apps are generally much better than Android tablet equivalents. You can also pick up the iPad in both Wi-Fi and LTE flavours, though no 5G options are available just yet.
Is it any good?
Whether you have an iPhone or not, the iPad might still be the right tablet for you. For anyone who's big into gaming, loves to draw or simply wants the best slate for productivity under £350, the iPad is it. The reason Apple's tabs are so great is that their operating system, iPadOS, is better than Android at making big-screen tasks work. And iPads also have more optimised apps, making for a holistically more polished experience.
So while the iPad's design is dated, and it's heavy at 487g – not to mention clunky, with massive black bezels – it's still a killer tablet. It also feels premium, bordering on retro-chic, and the screen quality is excellent for the price.
A word of warning: don't get an iPad if all you want to do is watch films. Its squat screen makes widescreen content look awful. Pick up a much cheaper alternative like the Amazon Fire HD 10. But do get an iPad if you want to run clever apps or work seamlessly across macOS and iOS devices, and plan on picking up some of Apple's excellent accessories. The folio keyboard case and stylus are two no-brainer add-ons that will massively boost your iPad's productivity potential.
The 64GB version will probably suffice for most people – which is just as well, as the price jumps to £459 for the 256GB model. We would have loved a cheaper 128GB option in the middle, but you know how Apple loves pushing us to always spend a bit more…
Stuff Says…
Not much good for widescreen movies, brilliant for everything else
Tech spec:
10.2in 2160×1620 ● A13 Bionic, 3GB RAM ● 64/256GB, expandable ● Up to 10hrs ● 251x174x7.5mm, 487g
Huawei MatePad
What's the story?
Like the Amazon Fire HD 10, Huawei's MatePad offers excellent value but no access to the Google Play Store. Still, you do get a sharp screen and a design that's significantly more refined than Amazon's Google-free tab. Four speakers make sure the MatePad sounds the part – and with support for streaming favourites such as Disney+, Netflix and Prime Video, loads of pre-installed apps (too many for some) and optional extras aplenty, it could be just the ticket.
Is it any good?
At its full price of £270, the MatePad is fine but not a standout. Since it launched, though, it's been on sale at £170 for the 64GB version on Huawei's store – that's just £20 more than the clunkier, chunkier 32GB Fire HD 10. If you can find the MatePad at that price, its stellar value can't be beaten.
With tiny bezels around the screen and a super-slim form, Huawei's design is a lot more classy than Amazon's, and at 460g it's relatively light and comfortable to hold. Its screen is big, at 10.4in, and gets up to 470 nits, making it one of the best budget displays for outdoor use. No headphone port means you'll want to pick up a pair of Bluetooth buds or cans for private listening – although even if you don't, the MatePad's quad-speaker array sounds pretty powerful.
Running Android with Huawei's own Google-free interface, it's a similar story to Amazon's tab in that specific apps won't work – including Google Docs, Drive and YouTube – but streaming apps are covered for the most part, and if not you can always use web-based alternatives in the browser.
Huawei's Kirin 820 processor is a more capable chip than anything else in its price category, so performance is smooth… but frustratingly, Huawei's game selection isn't as polished or expansive as what's available in the Play Store. That aside, add brilliant battery life, up to 64GB of internal storage and microSD card support, and it's hard to argue with the core experience offered by the MatePad.
Stuff Says…
More refined than Amazon's Fire HD 10 and a great buy at the right price
Tech spec:
10.4in 2000×1200 ● Kirin 810, 3/4GB RAM ● 32/64GB, expandable ● Up to 16hrs ● 245x155x7.4mm, 460g
Lenovo Tab P11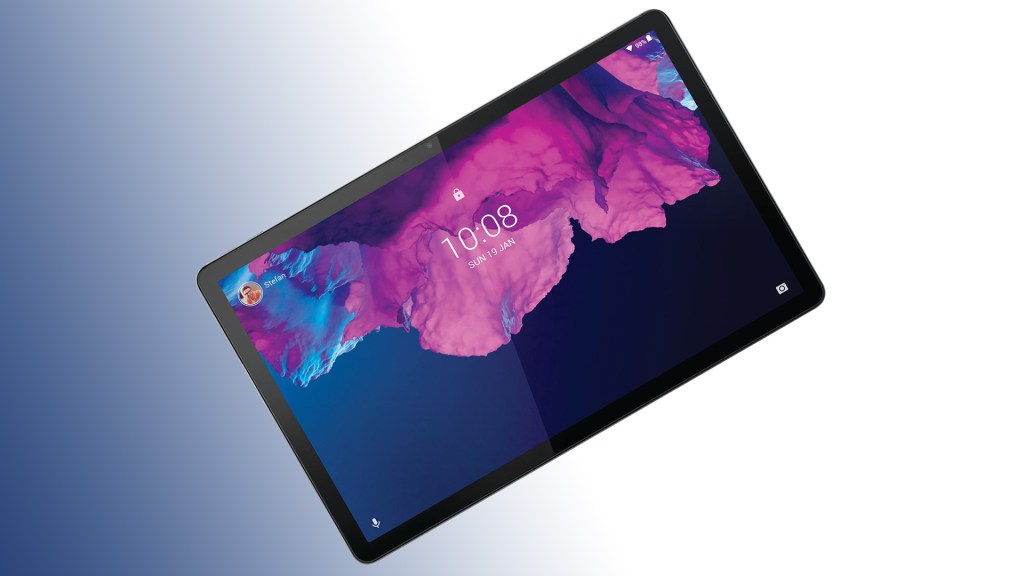 What's the story?
The Tab P11 is one of the biggest-screened, most specced-out tablets you can get for less than £250. Its 11in 2K resolution gives it standout size and clarity, and you can pick up a Lenovo Precision Pen 2 for £45 if you fancy getting sketchy. Unlike those Amazon and Huawei offerings, this one is loaded up with the Google Play Store, so its app support is stellar; and for an extra £30 you can double the storage to 128GB, which should give you plenty of space for loads of offline movies.
Is it any good?
With its metal body, this is a rich-feeling slate that weighs a bit more than the competition – but it also packs more screen to play with. Lenovo has paid attention to the details: the two-tone design looks tasteful, and the whole thing is skinny at 7.5mm.
The extra screen size and impressive brightness make the P11 excellent for work, with loads of room for split-screen multitasking or multi-window productivity. It also does a great job showing off films and video, and with Dolby Atmos sound matched with those quad speakers it does get immersive. Holding it for three-hour films or long reading sessions won't be as comfortable as it would be with a lighter or smaller alternative; but if you can prop it up, the P11 is a best-in-class playback tab at this price.
With full-fat Google, you can download loads of apps from the Play Store, fire up Docs and access all your Play Games saves. Lenovo's also loaded up some of its own software, including a tool to help you moderate your kids' tablet time. Performance is fine day to day, but the Snapdragon 662 chip is relatively low-powered; so while it can handle basic 3D games like Minecraft just fine, more intensive games such as Genshin Impact will struggle.
Impressive battery stamina and more storage than much of the competition make sure the Tab P11 doesn't falter at the final hurdle, making this a fine big-screened gadget for work and play.
Stuff Says…
A sharp screen and hefty sound combine with excellent app support
Tech spec:
11in 2000×1200 ● Snapdragon 662, 4/6GB RAM ● 64/128GB, expandable ● Up to 12hrs ● 259x163x7.5mm, 490g
Samsung Galaxy Tab S6 Lite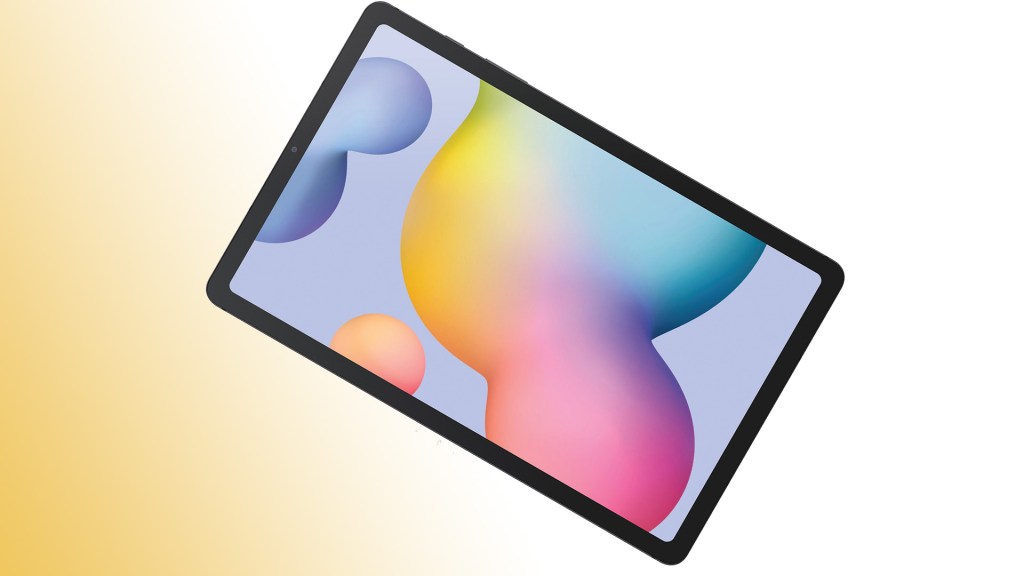 What's the story?
The Tab S6 Lite comes with a clever S Pen in the box and marries smart note-taking with a very thin design, an impressive screen and stereo sound. It packs less storage than some competition, and its Exynos 9611 processor isn't the best for gaming, but with that stylus in tow you're getting more versatility than with most of the competition.
Samsung's interface is also going to be instantly familiar for anyone who's already carrying one of the company's phones, and of course access to the Google Play Store means great app support.
Is it any good?
At the heart of the Tab S6 Lite is a device that covers the basics. Its design looks sleek and modern, especially sat next to the iPad, its screen is big and relatively bright, and performance is smooth in daily use. This tablet has a superpower, though: that S Pen. Samsung's the only tab in our lineup to ship with a pen in the box; and up to 4096 levels of pressure-sensitivity means the harder you press with the nib, the thicker your scribbles will be – just like a graphic designer's tablet.
With S Note, Samsung's own very smart note-taking app, the S6 Lite also converts your handwritten notes to text in moments – and thanks to hundreds of pen-optimised apps in the Play Store, the stylus helps you flex your creative flair whether you're mind-mapping, drawing or photo editing.
Three fancy colours (blue, pink and a near-black dark grey) help the S6 Lite stand out in a sea of slate-coloured, er, slates – and while the processing power in this one can't stack up to that of Huawei's MatePad, its superior game selection should help it edge ahead for most button-bashers.
Along with the iPad, the Tab S6 Lite looks like the most future-proofed tablet in our mix thanks to the fact that it runs the relatively new Android 12. And with Samsung's One UI over the top, it really does feel like messing about with an extra-large smartphone.
Stuff Says…
Clever apps and a stylus included – a top buy for digital doodlers
Tech spec:
10.4in 2000×1200 ● Exynos 9611, 4GB RAM ● 32/64GB, expandable ● Up to 13hrs ● 245x155x7mm, 467g