Best cheap fitness trackers 2016 – reviewed
The Misfit Ray throws down the style gauntlet to our favourite budget fitness wearables
If you go for a run and you forget to track it, did you ever actually run?
OK, sure, Neanderthals didn't need little clip-on critters to track their every step, snooze and snack but, well, we're better than them. In a world where decent pedometer pals can be picked up for less than £60 there's really no excuse not to strap one on and get pounding the pavement.
That is, of course, provided you select the right smarts for your stride. Like a cash-strapped model at a glamour convention, the current crop of clip-ons is replete with cheap silicone as garish as your Grandma's clogs. Thankfully, we've sifted through the low-end layabouts to select the best budget offerings of the activity tracking troupe.
Withings Go (£50)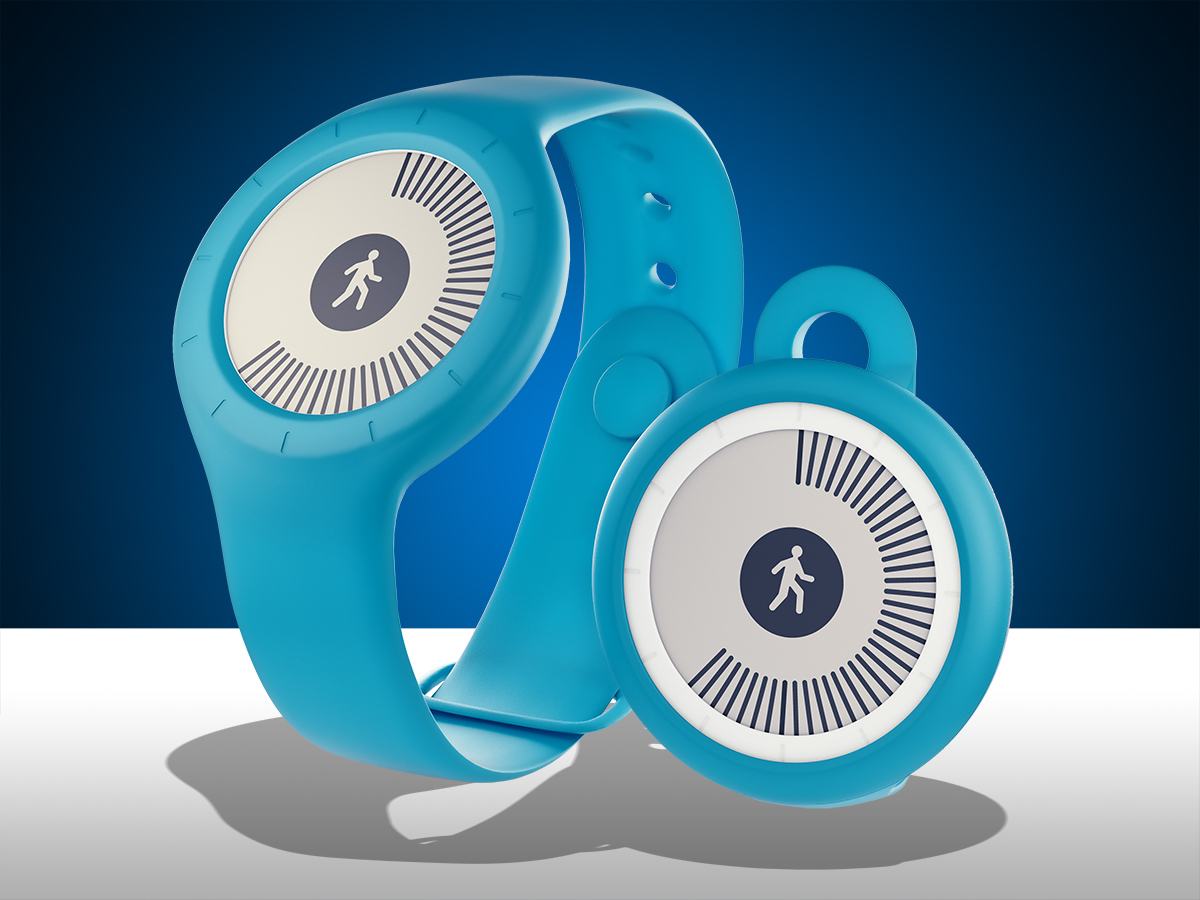 Not everyone needs a whizz-bang fitness tracker that'll keep watch on you through marathons, bike road races, lengths of the swimming pool, and all the other sports fitness freaks seem to do purely to make the rest of us look bad.
Withings' latest tracker is meant for anyone that'd rather have an extra hour in bed than get up and hit the gym. Forget more complex features such as heart-rate-tracking or annoying inactivity alarms – the Go is all about simplicity.
Instead, you get basic step and sleep tracking in a super-simple wearable that's barely any bigger than a £2 coin. It clips on to your clothes, your shoes or your keys, or you can wear it on your wrist like a watch. Nor will you need to slip it off to hop in the shower – it's waterproof down to 50m, so you can even hit the pool or open water. As a further bonus, the coin cell battery inside it keeps ticking for at least eight months, and replacements will only set you back a few quid each – which definitely beats plugging it in every night.
An E Ink screen means it can double up as a wristwatch, a feature that at this price is rarer than a weight loss plan that actually works; just prod the screen and it switches from showing your steps to telling the time. Aside from that, though, you'll need to pull out your smartphone to get more anything more useful than the details of how far you've wandered in the past 24 hours. That's a bit annoying but hardly unusual and on the plus side, Withings' Health Mate app is impressively easy to use, if a little simple.
You can add weight, heart rate, blood pressure and create a food log if you want to get a better grasp of your wellbeing, but you'll have to do it all manually – the Go only measures steps and sleep, after all. Reminders are handy, giving you a nudge to hop on the scales, or not to shirk off that run you've been planning since that extra bagel at breakfast – just bear in mind that they only show up on your phone, not the Go.
During the day, the Go calculates distance and calories burned based on how many steps you clock up, adding in duration, start time and distance when it detects you're running or swimming. Sleep tracking is a touch more basic: it works out when you fell asleep and whether it was a light or deep sleep, but there's nothing here to help you get a better night's rest.
But then that approach sums up the Go, really. In fact, the clue's in the name: the Go is about getting you started, thinking more about your fitness and how much exercise you're getting every day rather than bombarding you with stats. It's simple, sure, but the watch mode is a nice little bonus and it helps that is doesn't put a massive dent in your wallet either.
Jawbone Up Move (£30)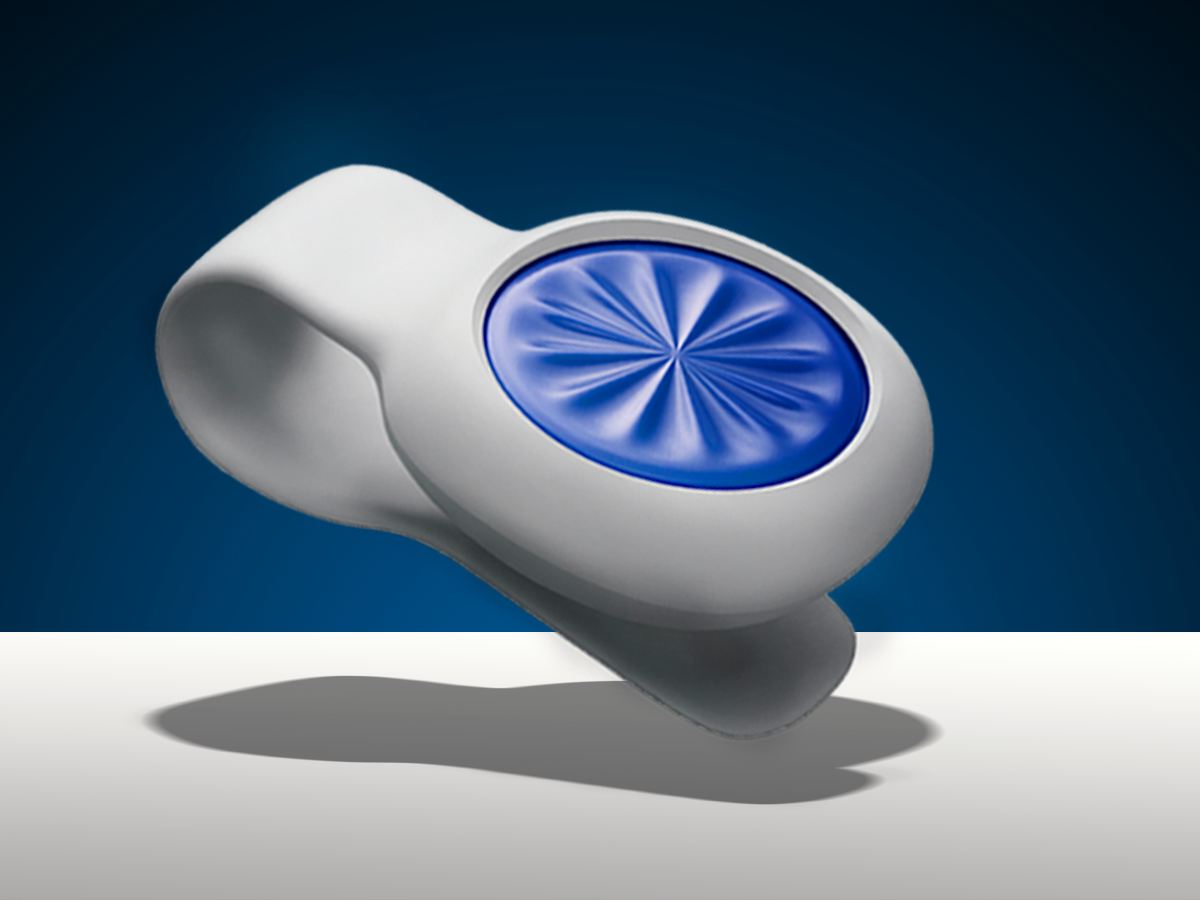 From the makers of the marvellous Up3, Jawbone's Up Move is a back-to-basics clip-on you can pick up for under £40.
Whilst you can slap it on your wrist with the bundled strap should you so desire, it's happiest when slotted into its rubber clip housing and attached to a belt, bra or anywhere else you feel happy having a pebble-like piece of plastic dangling from your person.
It's about as svelte as a fluorescent children's toy, but it feels pretty robust when holstered on the hip – which also happens to be the most accurate step-tracking position.
Talking of tracking, the Move is generally a spot on surveyor of strides. Sure, it detects a few phantom paces here and there, but for everyday monitoring it's reliable enough to make it useful.
Is it a motivator? Well, yes and no. So much of what cash-conscious trackers have to offer depends on their physical interfaces and companion apps – and the Up Move does deliver on both fronts.
Its smartphone companion is a colour-pop stat-fest that instantly illustrates your latest step tally and sleep data in handy vertical bars, as well as a timeline of your previous activities and the option to input food for the full Smart Coach experience – complete with goal setting and get-fit tips. It's so clear even your Nan could use it.
The trickiest thing about living with the Move is its similarity to a dozy puppy. If you pat it constantly it'll stay awake and be your best friend; but forget to fondle its face and it'll soon lose interest.
Double click the Up for progress; double click and hold to begin tracking an activity (which you specify later in the app); triple click and the Move will follow you to the land of nod. It's all very straightforward, and the bold, light-up bars on its round frontage make it easy to see what it's up to.
But that's also the problem: it's just a tracker. Syncing is manual and you have to seek out progress updates, which, yes, means it has a battery life measured in months, but also severely limited motivational abilities.
Misfit Ray (£80)
Is the Misfit Ray a case of style over substance? That was my first thought as I strapped it to my wrist, but it turns out this basic-looking bracelet is anything but.
That's because Misfit has crammed almost exactly the same tech found in the Shine 2 into its compact cylindrical body. There's no heart rate tracking, and you'll need your phone in a pocket to map your runs with GPS, but it's tough to complain for £80.
You do get step tracking, silent vibration alarms, sleep monitoring and movement reminders, though – plus they've even thrown in some basic phone notifications for good measure.
The tiny multi color LED can't tell you whether you're getting a crucial work email or simply another annoying spam text message, but is pretty handy as a subtle reminder to check your phone when you've got a second.
You'll squeeze 6 months of juice from the three tiny watch cell batteries Misfit bundles in the box – impressive stuff considering the Ray handles (limited) phone notifications too. The app gives you a heads-up when it's time to buy more batteries, which is a nice touch.
Step tracking clocks in a little lower than other trackers, but the Ray stays consistent. Anyway, the smartphone app is so bare-bones that it shouldn't make much difference – you're not going to be strapping this on to run a marathon.
It'll pick out light and moderate exercise from your regular daily walking, and you can tag each one as a run, swim, cycle, football match, or game of tennis. The list isn't all that comprehensive, and you can't tell it you're about to start an activity; if you're into your bikram yoga, all that sweat might not be registered.
There's some simple social stuff here, but you're not going to get detailed insights into your fitness and nutrition. At least you don't have to count calories, with Misfit's points system keeping things simple.
Anyway, let's be honest – the Ray is all about looking good, not getting all hot and sweaty.
The anodized aluminium tube shape won't clash with a watch (if you wear one) and blends in with any other jewellery you might have on. It'll survive underwater down to 50m, so you don't have to leave it on the side when you hit the pool, and the basic sports band is a lot more secure than other cheapo trackers we've tried.
Misfit knocked it out of the park with the Shine 2, and the Ray is just a new look version for anyone that already wears a watch. Don't mind your wrist looking like the high-tech version of a festival addict? Strap on the Ray and start counting those steps.
Fitbit Zip (£35)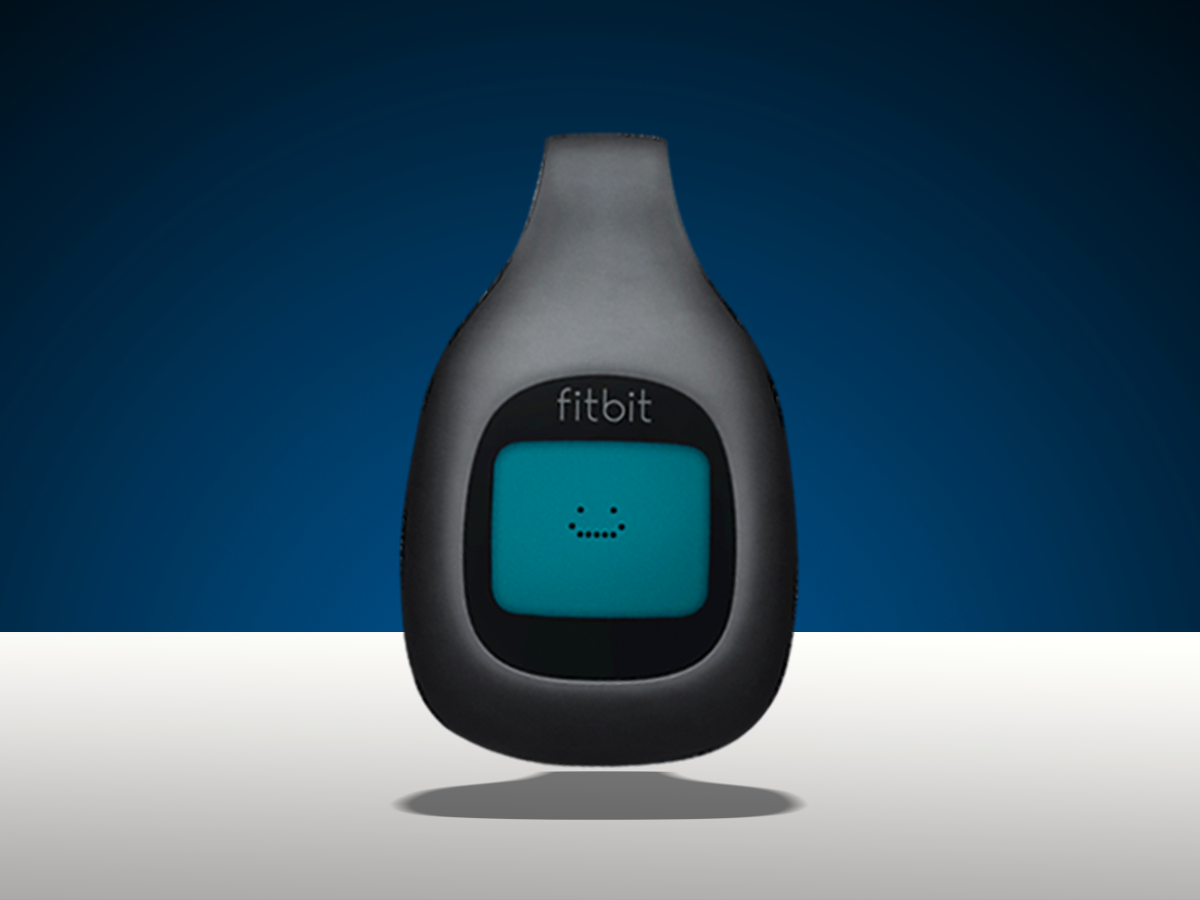 You know the MO: an entry-level activity tracker that does only the basics but does them well, with a solid partner app and a bit of funky styling to make it stand out.
At least, that's what the Fitbit Zip ought to have been about before it went on a feature diet, and not in a good way. Sure, it tracks steps fairly accurately – in line with the competition – and has an incredibly straightforward tap-to-scroll interface that cycles through time, number of steps, distance, calories and a kooky emoji.
Sadly, that also happens to be just about all it does. That little smiley face is essentially the only modicum of motivation the Zip will offer and, whilst its bitty LCD display is a not unwelcome throwback to Gameboy's glory days, the lack of a backlight means no data updates after dusk.
Does it pack any fast-paced punches in the live-tracking stakes? If you're a runner, yes: activate exercise mode and it'll follow you with GPS whilst hitting you with updates through your phone. If you're not a runner, no. Running is the only exercise it can cope with.
Still, at least the app is good. Of all the trackers we tested, it has the cleanest, easiest to use interface, with instant stats and target progress on display, as well as easy meal inputs and weight logging.
Unfortunately, this also lead us to feel that the Fitbit package is more of an app with a belt-clip accessory than the other way around. Whilst £35 might sound suitably petite, it's not really worth it for an app n' clip combo. Want to track sleep? You can only activate that from the app, which is a nightmare if you've dived under the duvet and left your phone on the desk.
Even the Fitbit's get-up is generic: a sort of rounded teardrop module housed in a silicone clip case, it felt secure but was hardly head-turning.
Misfit Shine (£50)
The Misfit Shine is a £50 tracker that feels anything but cheap: a sliver of silver aircraft-grade aluminium to make Apple fans jealous, its metallic shell packs smarts as sleek as its exterior.
Whether you wrist-mount the Misfit or attach it to yourself with its silicone magnet strap – not the strongest of fixing solutions, but mighty stylish – the Shine generally tracks accurately, except when its stuck to your shirt.
What's more, the Shine is far and away the best budget bounding buddy to use as a standalone solution. A quick double-tap on its top brings up an array of white lights on the clock-like display that show your progress as a percentage of a circle, followed by pulsing lights to indicate the time. Like an Audi's headlights, they're striking because they're subtle – and that light-on-metal contrast is majestically magnificent.
Best of all, Misfit hasn't sacrificed substance in its delivery of style. The Shine is fully waterproof, so it has the smarts to be a swimming sensor, as well as a range of activity tracking options activated with a quick triple–tap.
The only niggle is that triple-tap tagging is a pre-determined process. Sure, it's simple, but you have to tell the app what the tag should mean before you hop on your bike or start pounding the pavement – and sleep mode comes under the same option. That said, exercises are easily re-assigned after the fact, so selection isn't such a chore.
We're less keen on the Misfit app and its focus on filling your daily points circle, and discovering in-depth data requires a bit of delving – but that's a minor downside for such a sterling piece of pedestrian kit.
Moov Now (£60)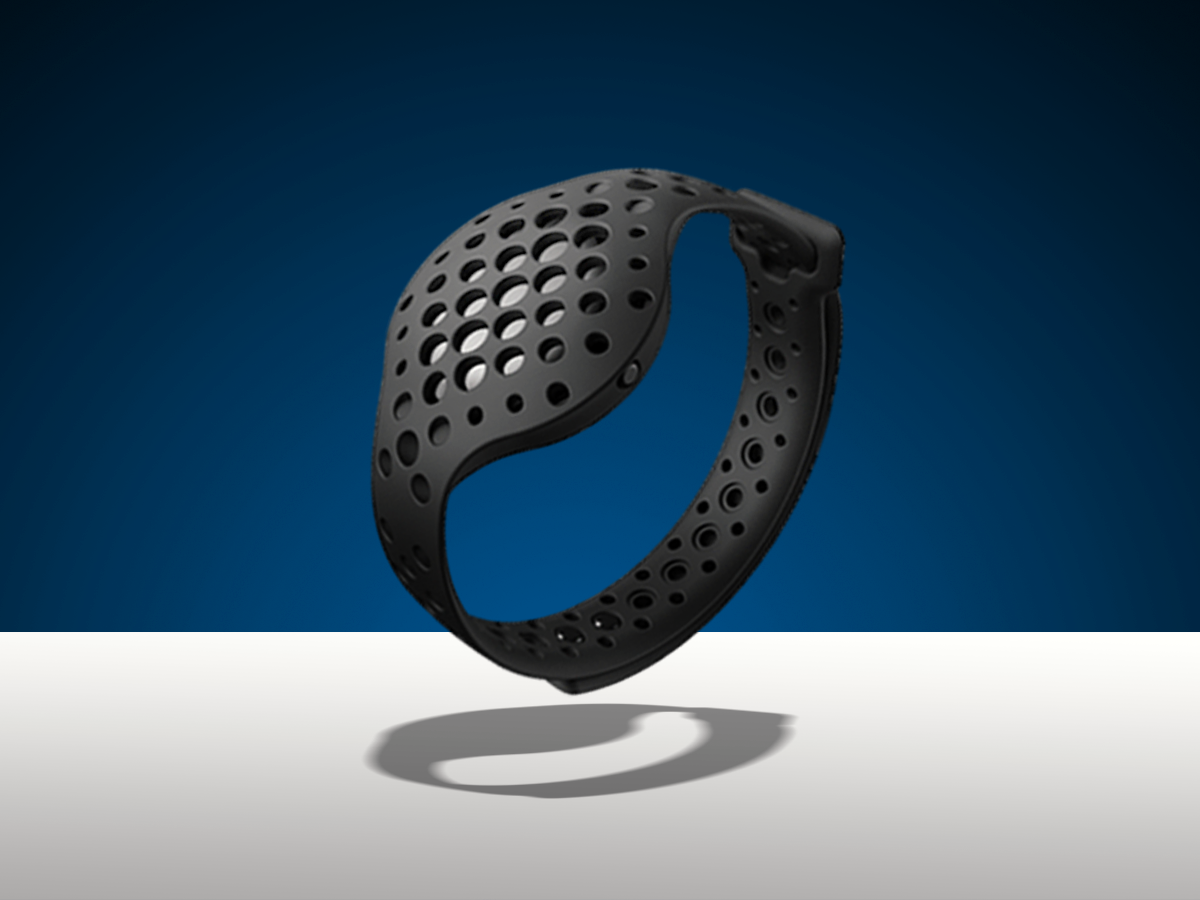 Moov's Now might look like just another wrist or ankle-mounted movement tracker – albeit one with a unique honeycomb strap – but it's anything but. In fact, the clue is in the name: this is one wrist-wrapping wearable that wants to get you off the sofa and moving.
Sure, the Moov will track your daily steps and automatically detect your sleep – but those are actually its weakest features, and that data is the hardest to track down in the app.
What's the Now's real forte? It's not a tracker, but a trainer. The focus is on active minutes, in whatever form they take. Moov doesn't just want you to strap on the Now and climb a few more stairs or take a toddle to the shops; it wants the Now to become your new workout guru.
Whilst it can follow exercises, think casual jogging or Sunday afternoon swimming, the get-up-and-go ethos of the Now is imbued in its bank of guided workouts, complete with voice coaching and rep-counting.
OK, so it relies entirely on your smartphone, meaning you won't be able to run too far from your handset, but the quality and accuracy of its tracking and training is impeccable. Because sessions are selected at the start, the Now knows what motion to look for and can guide you to great effect as you gurn and grimace through seven minute ab-crunchers, sprint intervals and bicycle burners.
What's more, it can also pair with third-party heart rate monitors for even better muscle-making monitoring – quite the show from a £60 strapper.
The Moov, then, won't hold your hand as your stride towards your step goals. It isn't interested in motivating you to meet your foot-stepping fitness fantasies. Instead, the Now wants to replace your gym subscription and get you properly burning off the burgers, with real-world workouts on your wrist.
Polar Loop 2 (£50)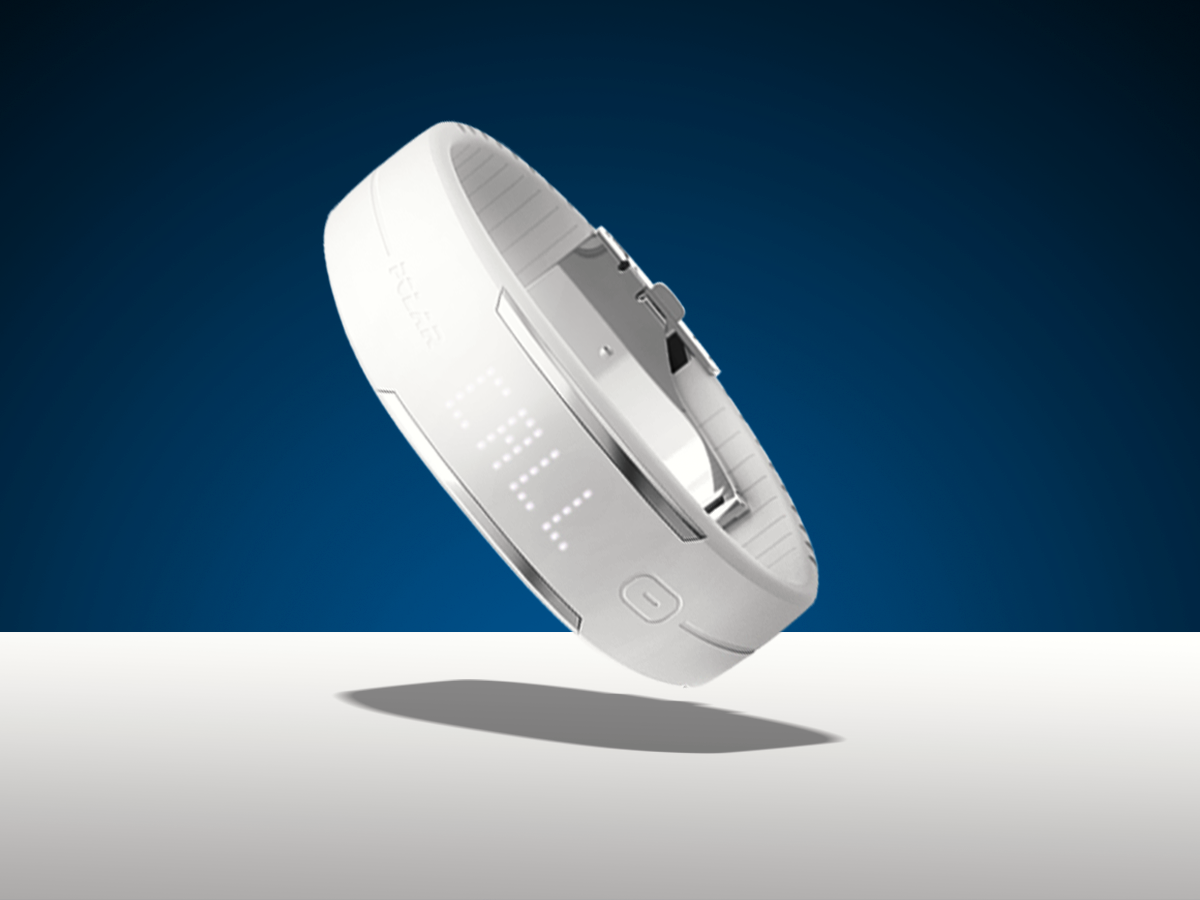 Confused styling meets step-sensing smarts, the second coming of Polar's Loop gets oh-so-close to tracker greatness, but fails to nail the fitness game. The cut-to-fit comfort of the rubberised Loop is perfectly wearable – if you can stomach its inexplicable shiny strips, functionless but for fashion – with waterproof wizardry meaning you can splash through 20m of the wet stuff before it'll conk out.
What's more, it works well as a standalone strapper. Employing a single, small touch panel to scroll through time, activity target progress, calories burnt and steps taken, it's a simple interface built on a battery good for five days at worst.
In fact, as footstep-counters go, it does the duty better than many: daily targets are presented as a gradually filling bar, with your Polar pal telling you just how much of a certain activity you need to do to fulfil your fitness fetish, based on a level selected to suit your lifestyle. Bar half full? Jog for 20 minutes or walk for 45 to crest the peak of pavement performance.
Perpetual notification-missers will also benefit from the Loop 2's optional vibrations for phone alerts, whilst its 85-LED dot display definitely won't go unnoticed: bright to the point of painful, there's no issue spotting it at sunrise to silence the alarm.
So far, so good – unless your workouts involve more than a walk or a run. Stride-counting accuracy is on a par with competitors, but, lacking heart rate sensor smarts (unless paired with a pricey Polar peripheral), the Loop 2 frequently under-rewards abs-crunching challenges or sweaty spin sessions that don't involve vigorous wrist movements.
This translates into bar-filling frustration as Polar's fitness friend insists you still owe it several minutes more movement (risking a dreaded 'inactivity stamp' on your calendar, should you refuse), despite your near-death dumbbell session earlier in the day – though periodic 'time to move' reminders are a godsend for absent-minded sedentary striders.
After living with the Loop 2, it's hard to escape the feeling that Polar's created something more than a pedometer, but not quite a fitness band – a feeling that flows into the app. By default, your up-and-active stats are displayed around a clock face, with blue bands representing moments of movement (darker means better); a tap toggles to a pie chart of active time totals.
This is all appropriate for annihilating daytime inactivity, but beyond step counts and sleep totals, there's little here for high-pace pedallers to justify the price-hike over similar, smarter and more stylish sports trackers.
Best cheap fitness trackers – Verdict
Choosing the top tracker in this titanic fitness face-off is tricky. The cheapest of the crop see counting steps as their lifelong goal, with all other functionality superfluous to that singular objective; as you go up the budget ladder, progress reports become motivation become bona-fide workout wrist-wrappers.
Of the clip-on measurers, the Shine is the superior being. In a shell sleeker than a finely-crafted steel spoon it packs plenty of the passive tracking smarts you'd expect from a well-priced wearable, and then some.
But if you're looking for a true fitness friend in your value tracker, there's nowhere else to look than the Moov Now. Forget day-to-day distances: this is an always-there trainer to get you working out and burning off, in a package you can pick up with enough change from a ton to pick up some dumbbells for fine-toning.