Best kids fitness tracker 2023: Keep the little ones on the move
Get your offspring thinking about keeping active with our guide to the best fitness trackers for kids to buy today
Yes, there are fitness trackers for kids. While those bundles of energy might not always need much of a nudge to ditch the big screen and go play out in the garden, there are wearables for your children that, just like the grown-up fitness trackers, want to help them be active and think a little bit about their health too.
Rather than being fully fledged smartwatches, these fitness trackers typically stick to the basics and think less about monitoring heart rate or blood oxygen levels and more about rewarding being on their feet and doing that in a fun way.
There are a lot of fitness trackers from big-name and small-name brands that promise to deliver a strong activity-tracking experience, but which ones are the standout ones you should be looking at?
We've picked out the fitness trackers we think can help keep your kids out in the park and moving on a more regular basis.
What's the best fitness tracker for kids?
Best fitness tracker for kids overall: Garmin Vivofit Jr 3
Garmin goes big on its themed designs and includes motivational smarts and design and battery life that's built to go some distance.
Best fitness tracker for younger kids: Fitbit Ace 3
Fitbit wraps up its staple tracking features in a playful design that both parents and children will definitely have plenty of time for.
Best cheap fitness tracker for kids: Biggerfive Vigor 2
A bank balance-friendly kids tracker that offers good features for the price and a durable design to make sure it can handle getting knocked around a bit.
All of the best kids fitness trackers to buy today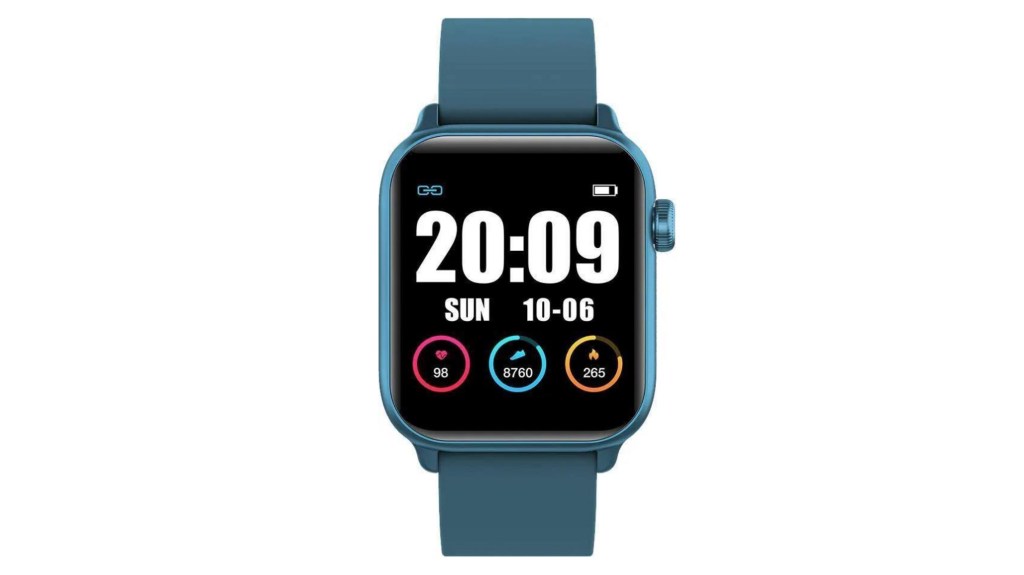 Xplora XMove
Xplora has mainly flexed its muscles making feature-packed smartwatches for kids but it's also stripped things back for parents that just want their kids to focus on getting up and out.
With the XMove it's offering a tracker with a smartwatch-style design that comes in four colours and has an IP68 waterproof rating, which means while not fully swim-friendly it can survive being splashed in the rain.
There's sensors on board to track movement, sleep and send a nudge when they've been sitting for too long. There's a heart rate monitor and workout modes for running, cycling and walking to give it appeal for older kids and also uses Xplora's GoPlay platform to earn coins and unlock physical rewards.
A solid 10-day battery life means a good amount of time in between charges to collect those coins, work towards those prizes and most importantly, get those step counts in.
Stuff Says…
A fitness tracker for younger and older kids that offers good features for the price and a motivating platform to keep you moving.
Tech spec:
Platform – iOS and Android | Waterproof rating – IP68 | Display – TFT | Heart rate sensor – Yes | Notifications – Yes | GPS – No | Battery life – Up to 10 days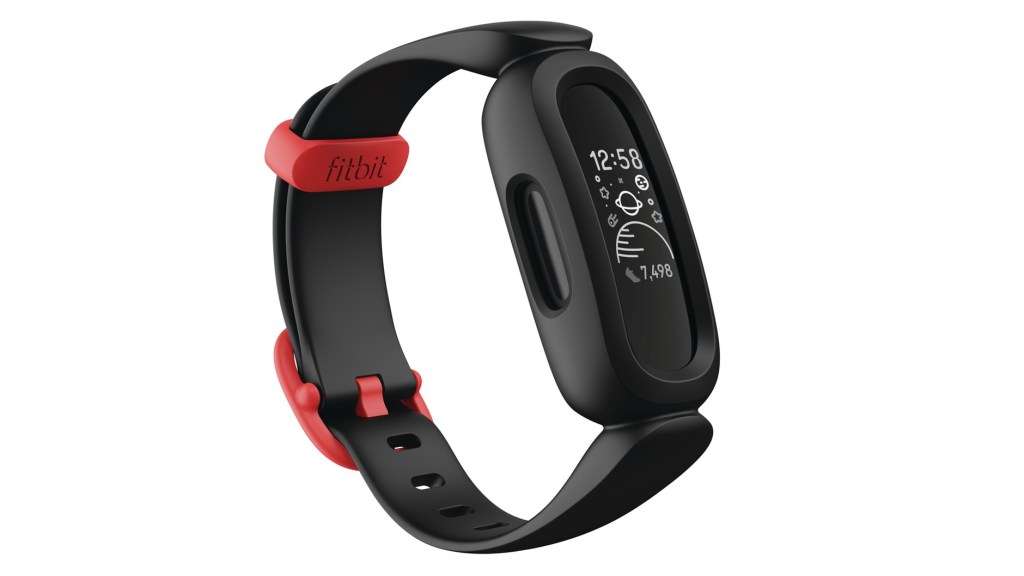 Fitbit Ace 3
A fitness tracker made by Fitbit feels like the perfect match and with the Ace 3 you're getting a fun-looking band that stays true to Fitbit's core and aims to make staying active more fun.
It starts with the looks on offer, which does include a special edition Minions version, which also throws in a themed watch face to give the swim-proof Fitbit tracker more appeal.
Features-wise, it tracks steps and active minutes and also offers more basic sleep tracking support than Fitbit's adult trackers, with bedtime reminders to tell them when to get to sleep. There's virtual badges to unlock, the ability for smartphone-owning kids to view notifications and parents can keep an eye on progress and any incoming invites to connect with your children.
It's the best fit for children aged 6 years or over and offers a good start to get them thinking about staying fit and even the importance of getting to bed at a good time.
Stuff Says…
The Fitbit Ace 3 offers a kid-friendly design and Fitbit's best basic tracking features with some nice extras for kids and parents to make good use of.
Tech spec:
Platform – iOS and Android | Waterproof rating – 5ATM | Display – OLED | Heart rate sensor – No | Notifications – Yes | GPS – No | Battery life – Up to 8 days
Garmin Vivofit Jr 3
Garmin's third generation kids' fitness tracker now opts for a more smartwatch-style look and keeps the year-long battery and same swim-proof rating as its grown-up trackers to make it one that can last for some time.
Once they've picked from a Star Wars, Disney Princess, Marvel or more standard Garmin look, children aged 4 years and above can put the accelerometer motion sensor to good use to count steps, track sleep and distance travelled over the day.
Clocking up an hour of daily activity a day unlocks adventures and virtual rewards that do have to be accessed on a smartphone, while new fitness cards will start to introduce them to some basic exercise moves like star jumps and mountain climbers.
It looks great, offers enough features to feel motivating and fun to use and is one you don't ever have to remember carrying a charging cable around for.
Stuff Says…
Garmin's kids fitness tracker has a big battery, a nice collection of looks and features that will make it fun to stay active.
Tech spec:
Platform – iOS and Android | Waterproof rating – 5ATM | Display – MIP | Heart rate sensor – No | Notifications – No | GPS – No | Battery life – 1 year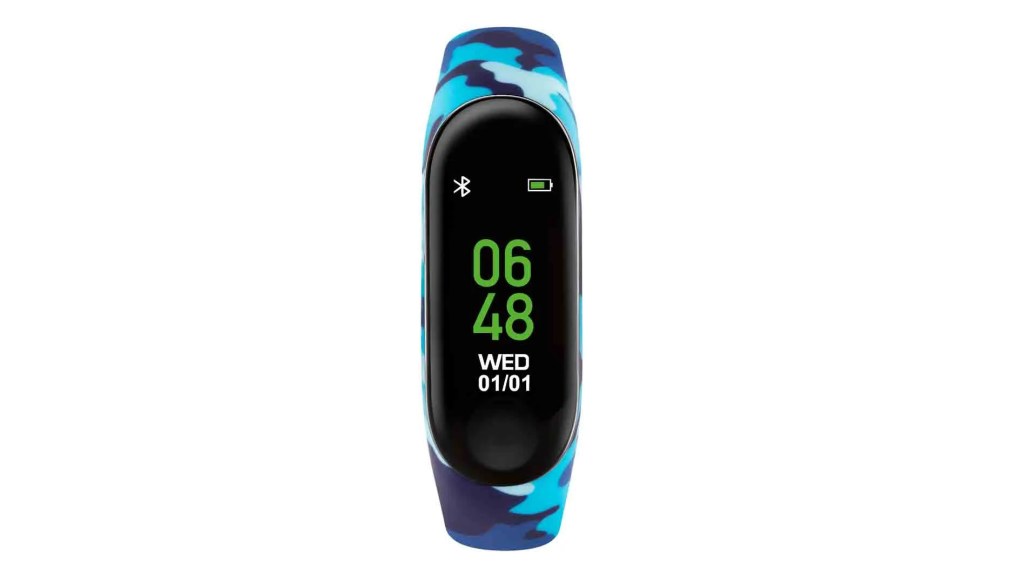 Tikkers
Among the many lesser known fitness tracker makers, UK-based Tikkers makes one with a familiar-looking slim design that focuses on counting steps, monitoring sleep and offering some other smarts, like controlling your smartphone camera from your wrist.
Designed for users aged 6 and above, it does offer older users the ability to view phone notifications, receive alerts for incoming calls, log water intake throughout the day and set goals for just how active they want to be each day.
You can swap the bands for additional designs all offering a water, scratch and dust resistant design that gives it a good level of durability and the ability to handle some rough and tumble. Battery is typically 3 days, so not the best you'll find, but if you can handle charging every few days, then it's a tracker that offers good bang for your buck.
Stuff Says…
A no-frills kids fitness tracker that's kind on the bank balance and offers good features for the price and plenty of colourful looks.
Tech spec:
Platform – iOS and Android | Waterproof rating – N/A | Display – LCD | Heart rate sensor – No | Notifications – Yes | GPS – No | Battery life – Up to 7 days
Biggerfive Vigor 2
Another lesser-known tracker, Biggerfive's Vigor 2 kids fitness tracker is clearly inspired by Fitbit's Ace tracker offering a IP68 waterproof rated design that comes in four different colours and promises a week's worth of battery life.
It has the sensors on board to let children aged 5-12 monitor daily steps, sleep, heart rate, while there's also activity modes for the likes of running, cycling and sports like basketball and tennis to be logged in the Biggerfive companion app.
You can set a silent alarm clock to gently nudge them awake in the morning, take a pick of multiple watch faces and it'll remind wearers to move when they've been inactive for long periods.
While it doesn't quite match the feature set of Fitbit or Garmin trackers it does deliver those activity and sleep tracking staples for both Android phone and iPhone-owning parents to set up and hand over to their kids.
Stuff Says…
It might not be a big name, but Biggerfive offers some big features for a small price to make it worth picking up.
Tech spec:
Platform – iOS and Android | Waterproof rating – IP68 | Display – LCD | Heart rate sensor – Yes | Notifications – No | GPS – No | Battery life – Up to 7 days