6 things we learned from Google I/O 2023
All the major announcements from Google's Big Tech Show, including new Pixels, Android 14, and lots of AI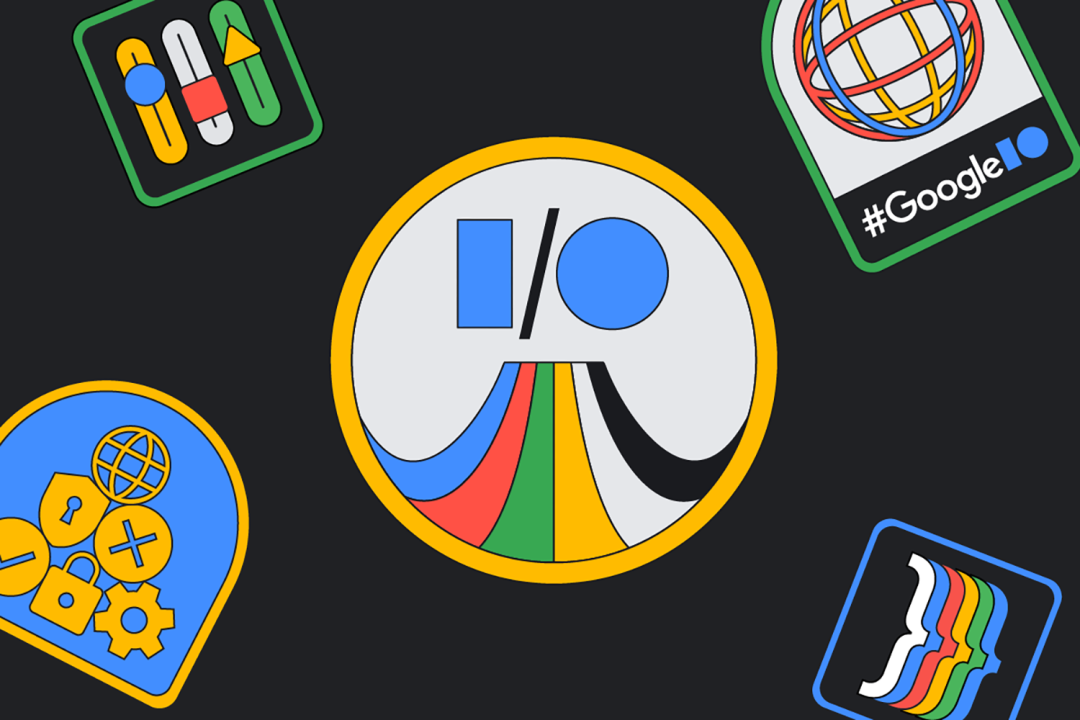 Looking for the biggest news from Google I/O 2023? Take a seat, there's a fair amount to cover. From shiny new smartphone hardware like the Pixel Fold, Pixel 7a, and Pixel Tablet, to AI and emoji wallpapers, there's no shortage of tantalising news for Google fans to sink their teeth into. So let's dive straight in.
1. The Google Pixel Fold is official (and very expensive)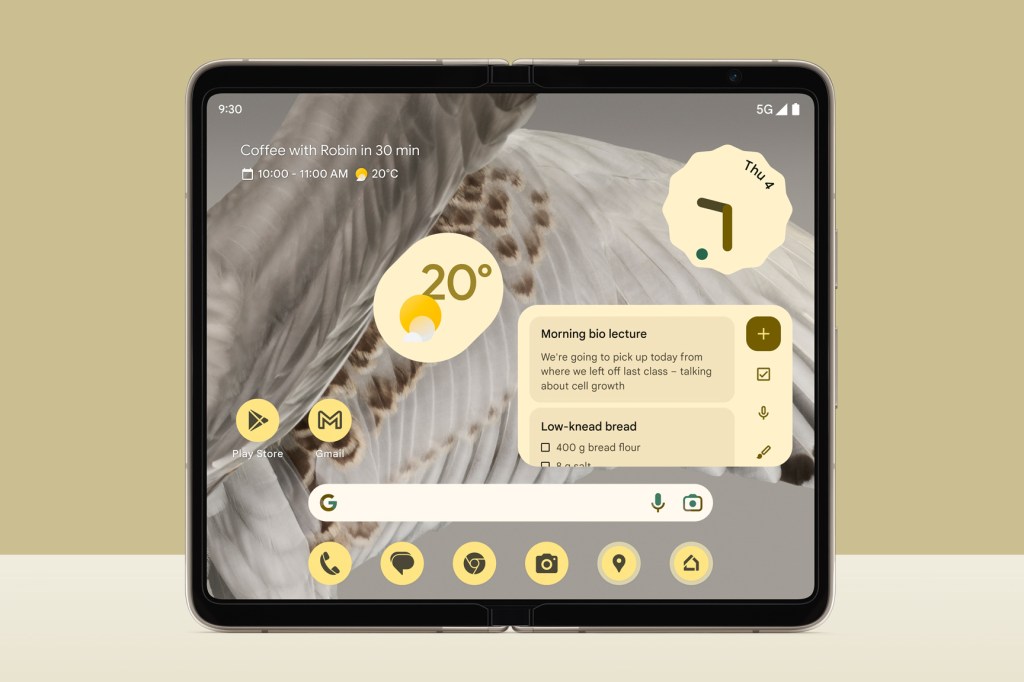 Google I/O 2023 saw the unveiling of the long-rumoured and aptly-named Pixel Fold, complete with its budget-smashing £1800/£1749 starting price. That makes it one of the most expensive handsets around, bringing the fight straight to the likes of Samsung's Galaxy Z Fold 4.
With a 5.8in OLED outer screen, and a large 7.6in folding inner display, it hopes to win fans over with all manner of clever split-screen multitasking shenanigans. Other specs include Google's beefy Tensor 2 processor, along with a formidable triple-cam setup with 5x optical zoom (with up to 20X AI-powered super-zoom).
Pre-orders are open now, ahead of the official release next month.
2. The Google Pixel Tablet comes with a Charging Speaker Dock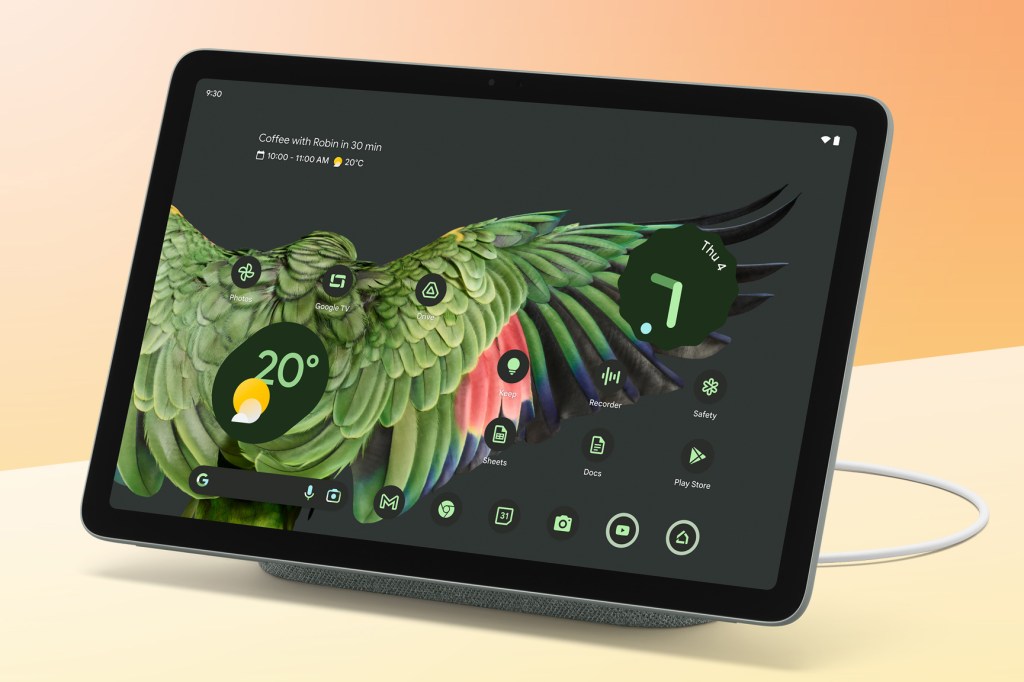 The previously unveiled Pixel Tablet has officially got a price — $499/£599 — which also includes the Charging Speaker Dock as standard. In essence, this means you're getting both a tablet and smart assistant screen/speaker for your cash (think Nest Hub Max), which might go some way to making up for the slower 60Hz screen refresh rate.
The display itself is an 11in affair, with a pixel-packed 2560 x 1600 resolution and 500 nits of brightness. There's a fingerprint scanner built into the power button for convenience, along with a 12-hour battery, front and rear 8MP cameras, Wi-Fi 6, and USB-C charging.
There's also an optional case with a built-in stand, while docks can also be snapped up separately too, if you're after multi-room use/charging.
3. The Google Pixel 7a offers plenty of bang for your buck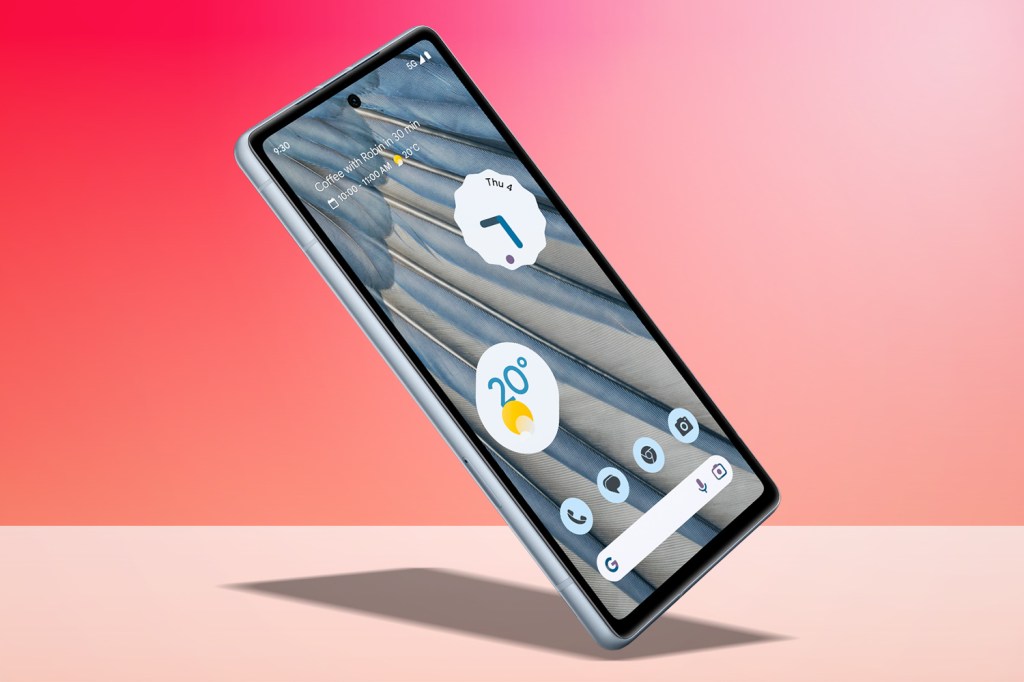 Google's Pixel 7a has finally got a price tag, and it's very palatable. Starting at $499/£449, it's a much more affordable option than many flagships from the likes of Apple and Samsung, despite offering a range of fairly high-end features.
It's rocking the same Google-made Tensor G2 processor as its pricier Pixel 7 siblings, for one, along with 8GB of RAM and 128GB of storage. Battery life should be decent too, given the 6.1in 90Hz screen and respectable 4385mAh battery — though 18W wired and 7.5W wireless charging will seem very slow compared to many rivals.
The most exciting upgrade though, is round the back, in the form of a main 64MP camera (versus the 6a's 12MP one), along with a 13MP ultrawide and front-facing selfie cam. The sensor is noticeably larger too, promising a marked improvement in low-light shots. This is also the first time that Google's Long Exposure shooting mode has landed on an A-series handset, along with automatic Night Sight low light mode, Real Tone skin mapping and Super Res zoom, which promises up to 8x upscaled shots with minimal digital artefacts.
Better yet, you can grab the Google Pixel 7a today for $499/£449, in Charcoal, Sea, Snow and Coral colours. The latter is exclusively available on the Google Store.
4. Ultra customisation is coming to Android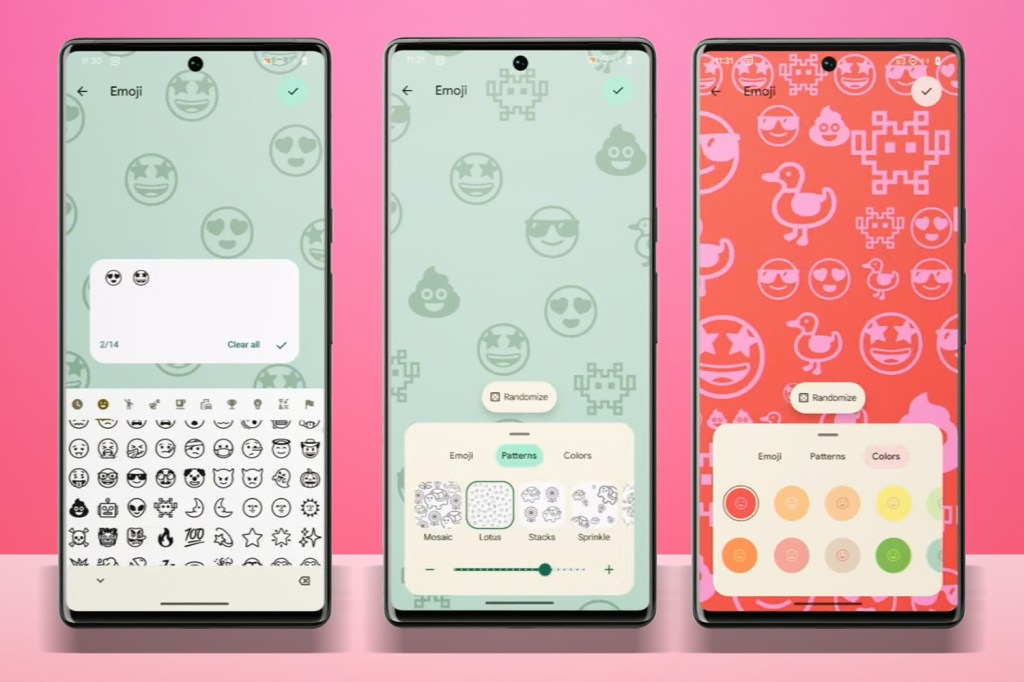 Android has always been more customisable than any other phone OS, and Google announced more ways than ever to make your handset stand out from the crowd. These include a new emoji wallpaper feature which lets you select your favourite emojis, tweak the pattern and colour palette, and set the result as your home and lock screen wallpaper.
There's also a new AI wallpaper feature which lets you type prompts such as subjects and styles, before generating a plethora of unique creations. Lastly, a cinematic wallpaper feature uses AI-powered tricks to imbue your favourite photos with 3D motion effects, complete with parallax motion that reacts as you tilt your phone.
Features like emoji wallpaper and cinematic wallpaper are landing even sooner than the launch of Android 14 later this year, with Pixel devices getting them as early as next month.
5. Find My Device and WhatsApp on Wear OS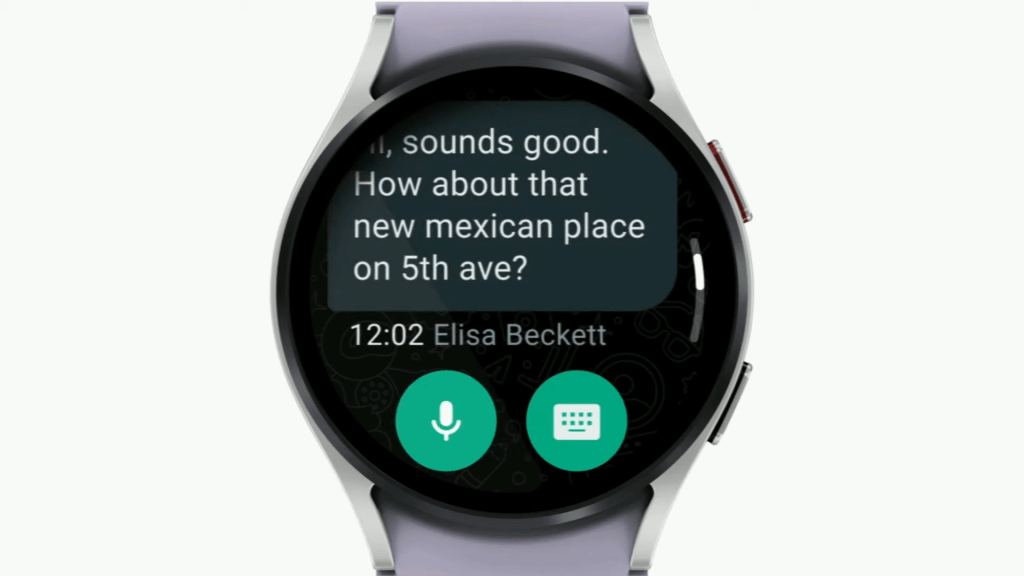 Elsewhere at Google I/O 2023, Google's Find My Device service was given some air time, and looks set to become even more useful, bringing its functionality more in line with Tile and Apple. When the new update rolls out, users will be able to track headphones, earbuds, tablets, and more, in the Find My Device app. This is made possible by a gigantic tracking network powered by other Android devices, which will ping your lost device to pinpoint its location.
Privacy, according to Google, is paramount, with the location of your lost devices known to you and you only. In other words, not even Google will be able to see the location details. Unknown tracker alerts are also available to offer extra peace of mind, to help thwart any illicit stowaways.
Oh, and on an unrelated note, there was also a very brief mention of WhatsApp landing on Wear OS, letting users reply to messages directly from their wrists.
6. AI in everything
Google spent more than an hour talking in great detail about its implementation of AI across practically all of its products and services. This includes everything from advanced AI-powered email composition to more useful and natural search results and shopping functionality.
Bard, Google's AI chatbot, is also now available for everyone to try. There's also a new Perspectives feature in search which sources answers from actual people from the likes of Reddit, YouTube, blogs and more.
Google I/O 2023 also revealed that Photos is set to receive a big AI update, with editing features that let you enhance the sky, move people around, remove objects, and more. This is set to arrive on select Pixel devices later this year.