Google Pixel Fold review: folding out for a hero
First effort foldable has great cameras and streamlined software
The Pixel Fold is a big step into the unknown for Google – and not just because it's the firm's first stab at a foldable phone. Unlike the rest of the Pixel line-up, which sit high up on our best smartphones list for their combination of fantastic cameras and keen pricing, this is a $1799/£1749 flagship. You're paying top dollar, and should expect a top-tier experience in return.
On the surface that's exactly what you're getting, with a pair of high res OLED displays, a trio of capable rear cameras, and power courtesy of Google's custom Tensor G2 silicon. Android has also been streamlined, with more multitasking options and apps that make better use of the bigger internal screen. Is that enough to dethrone the Samsung Galaxy Z Fold 4 as our book-style foldable of choice – or does a Pixel phone (folding or otherwise) make slightly less sense when it doesn't have affordability on its side?
Design & build: size matters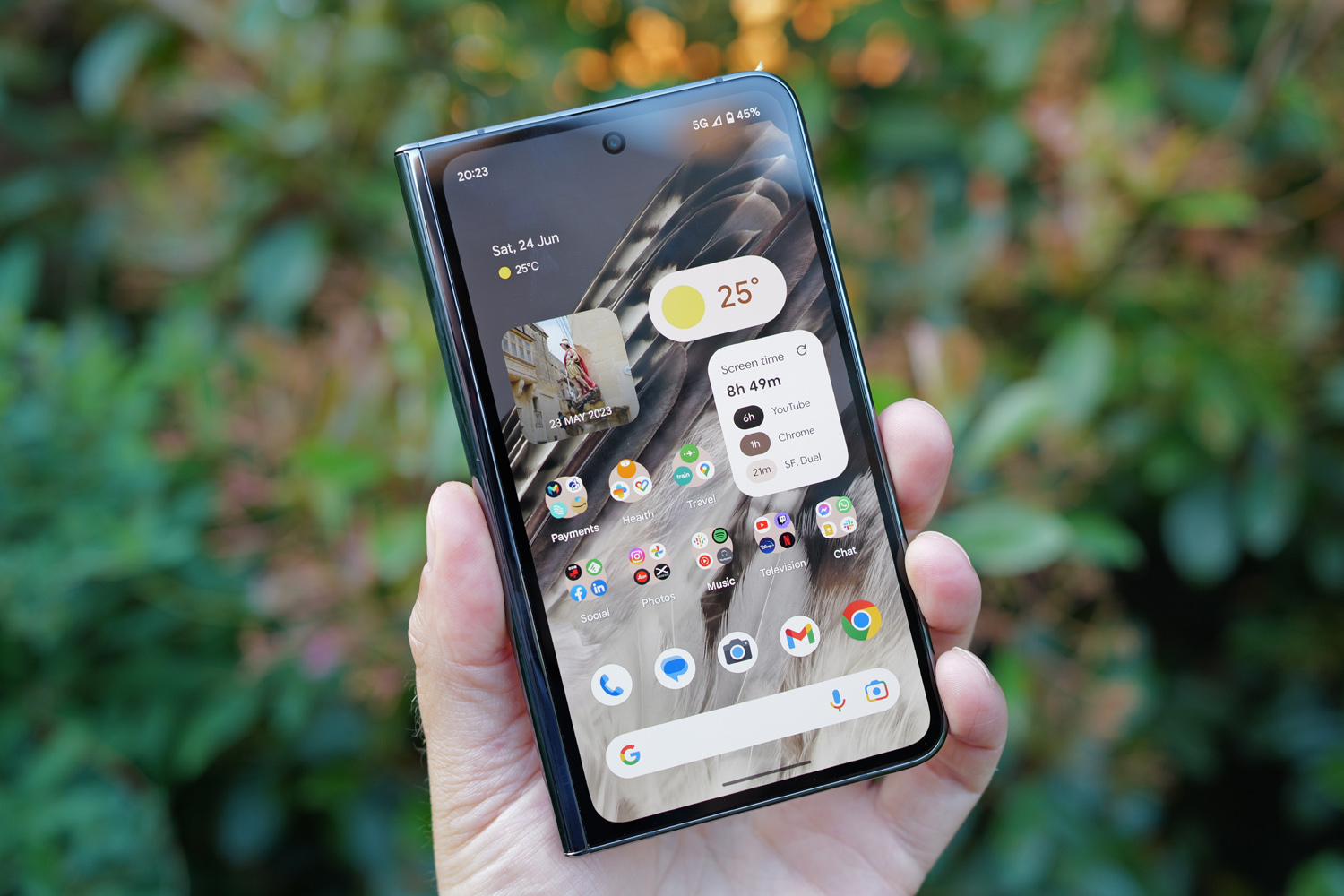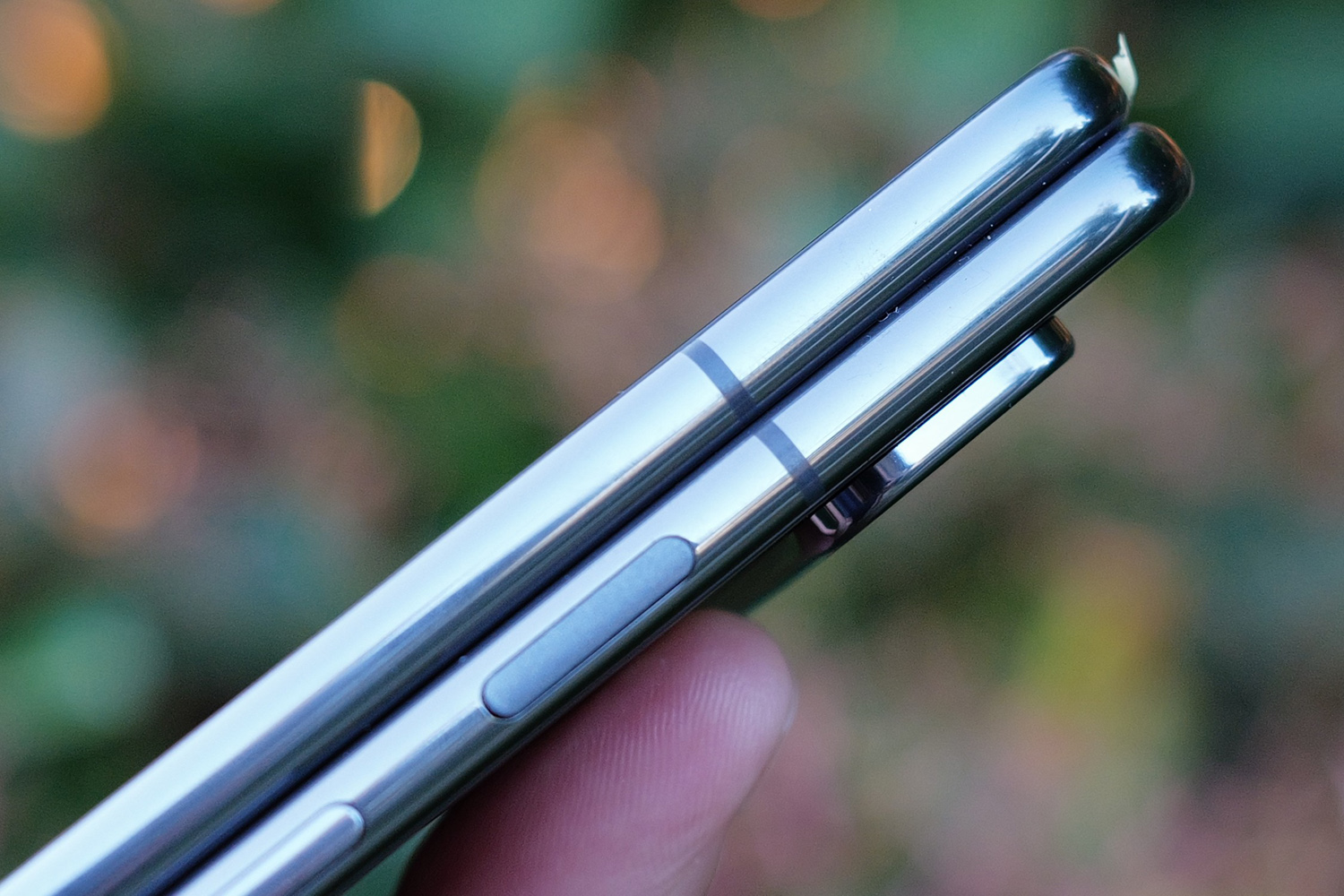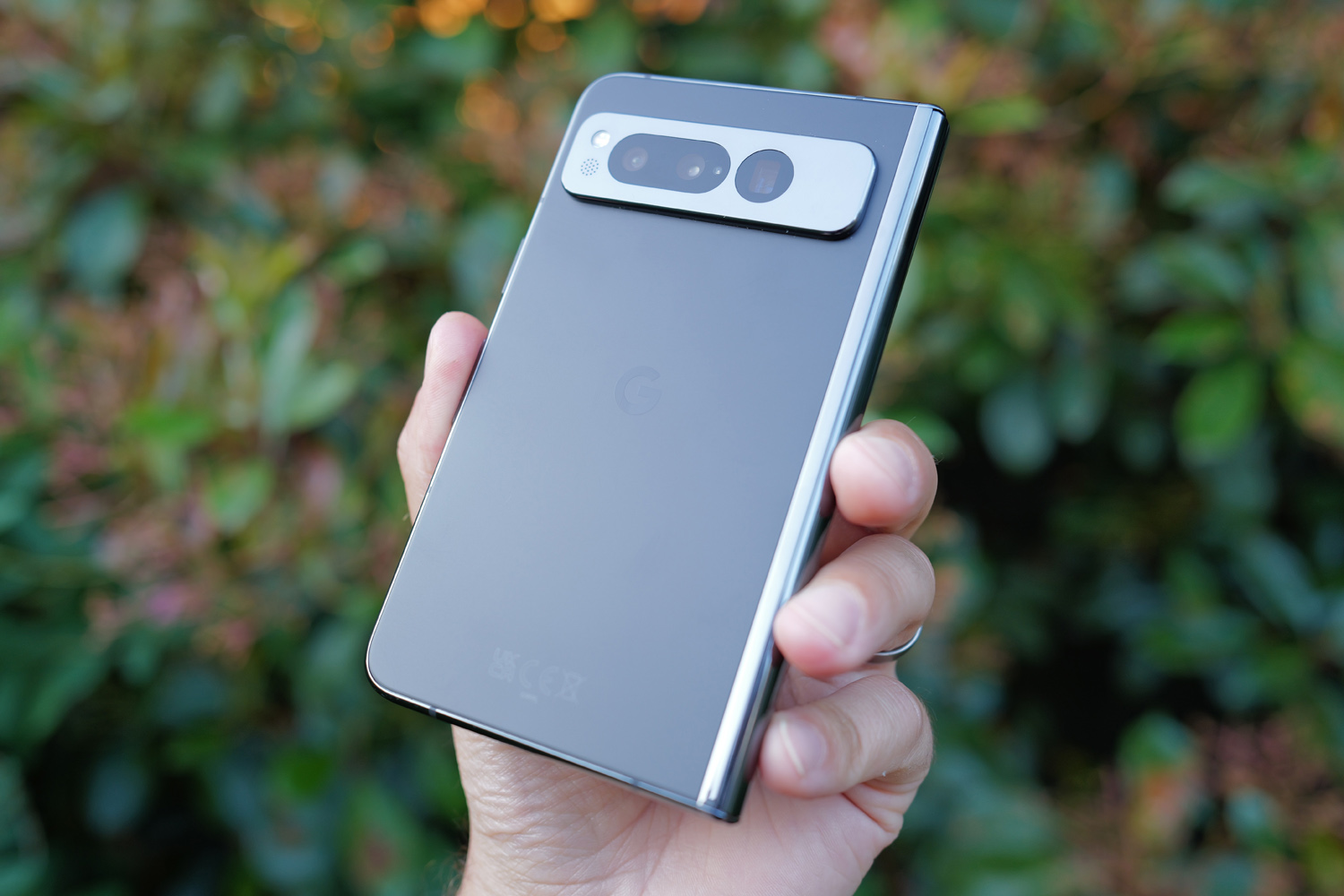 The Pixel Fold is about as palm-friendly as book-style foldables get, thanks to an unusual 17.4:9 aspect ratio outer screen. Being wide enough that typing isn't at all tricky, it feels a whole lot nicer to use one-handed than Samsung's taller, slimmer Galaxy Z Fold 4. At a shade over 12mm thick when closed it has more pocket presence than any non-folding phone – but because the hinge folds completely shut, it's still more svelte than its closest rival. That also means the two halves of the OLED panel gets perilously close to each other when shut – something that has caused a few early device failures, if the Reddit threads are to be believed.
Google reckons the hinge is the strongest of any folding phone on sale right now, and you've got to use a fair bit of force to open the thing up. But that also means you can prop it open at any angle – not just a limited range, as with certain clamshell foldables including the Motorola Razr 40 Ultra. The stainless steel finish feels properly premium, and is very easy on the eyes.
We can see a real family resemblance at the back, except the Pixel 7's rear camera 'shelf' has been morphed into a bump here, instead of stretching to the edges of the phone. It means the Pixel Fold doesn't lay flat when put down on a desk, unless you've fitted a case first. Which you absolutely should, given the wallet-bothering price. The phone doesn't open up entirely flat under its own weight anyway; there's still a slight angle, but you can press it fully flat with no ill effects.
Google has played it safer in terms of colour options, with just two to choose from: a soft champagne/white gold hue called Porcelain and the dark grey Obsidian model seen here. Both have matt rear finishes, but it's the Porcelain model that does a better job of hiding fingerprints.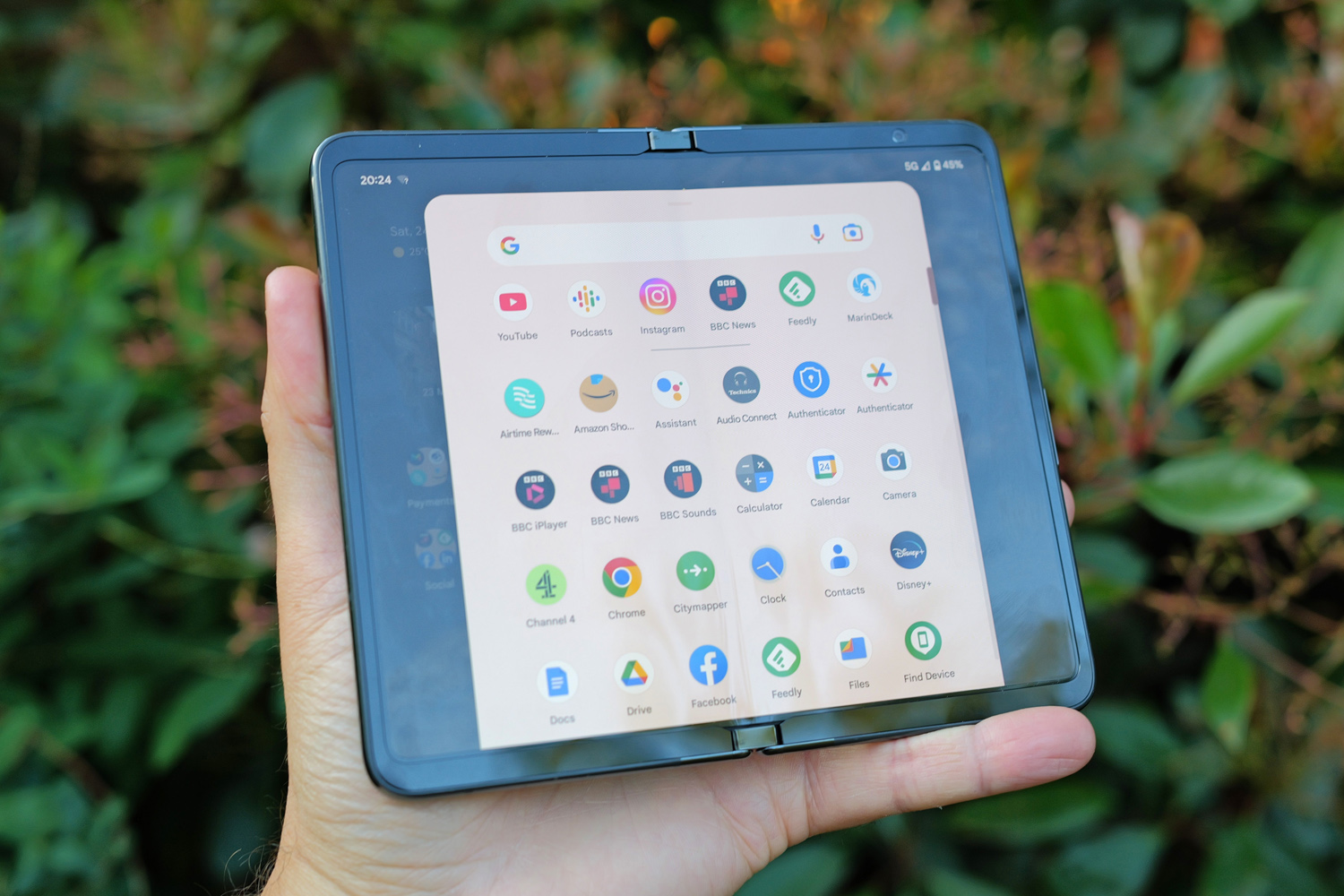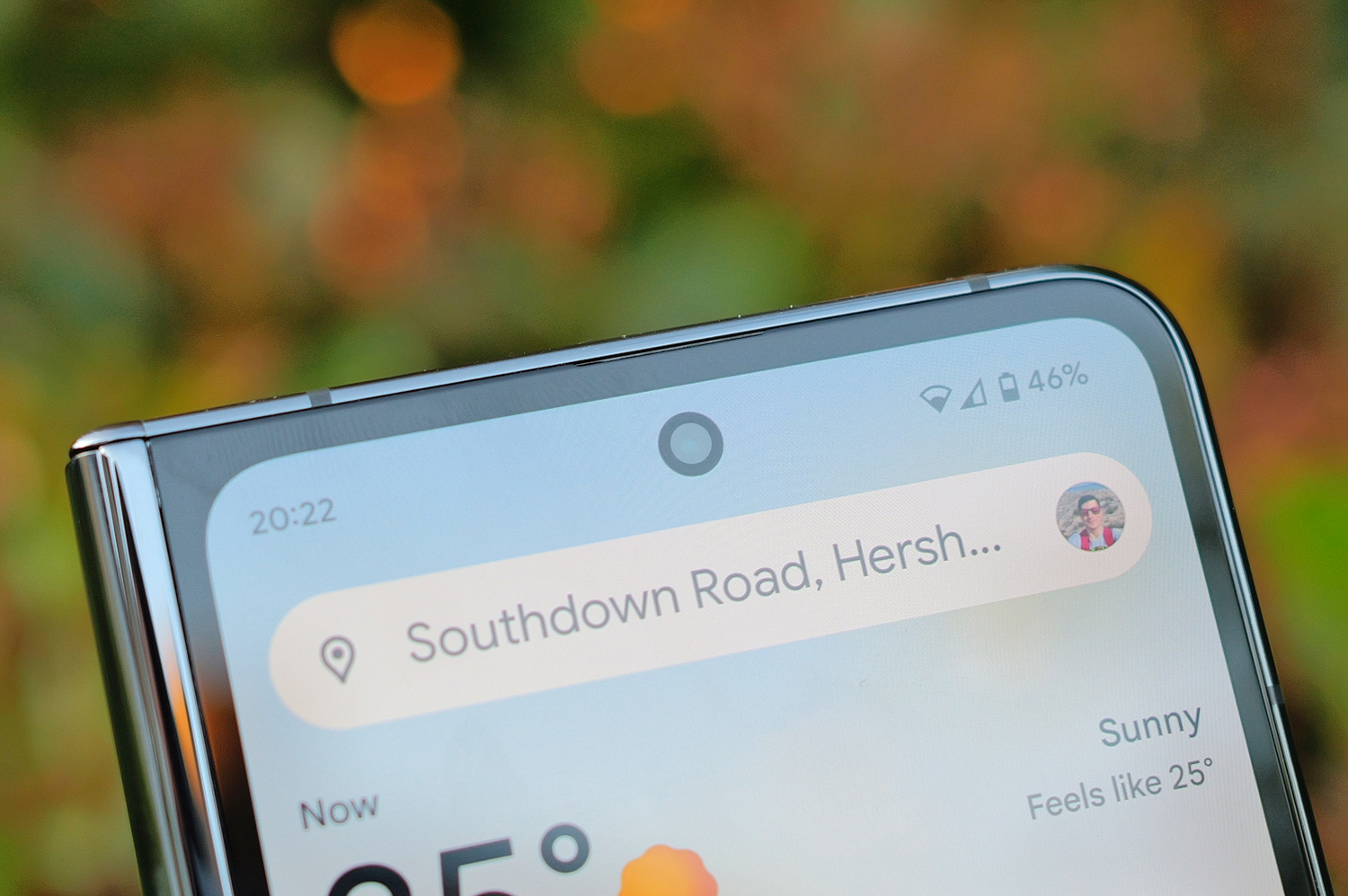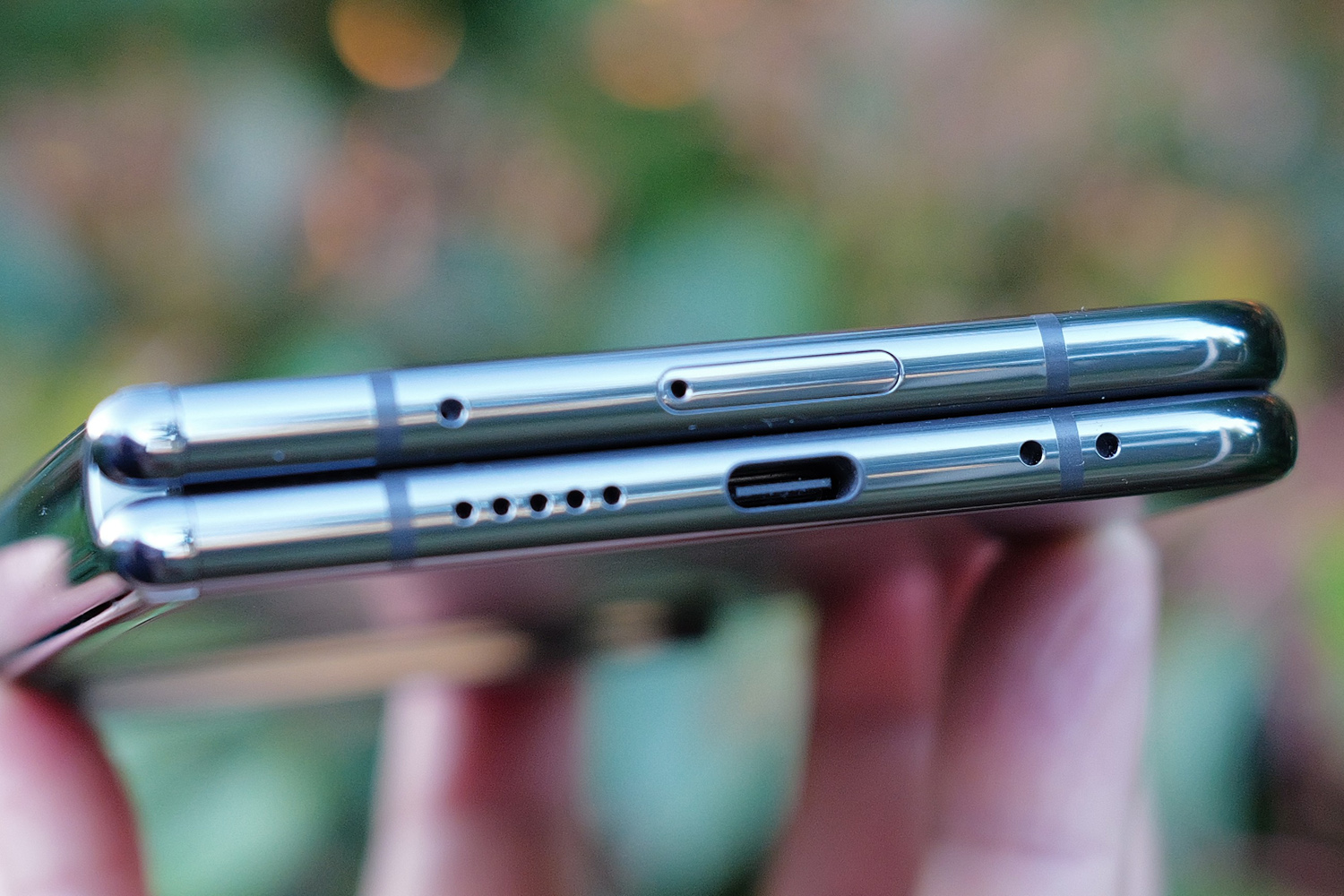 The side-mounted power button/fingerprint sensor combo works well enough, detecting our digits with speed and accuracy, but it feels a bit alien for anyone coming across from a regular Pixel phone, which has had an under-display finger scanner for a few generations now. Face unlock is an option for skipping the lock screen, but won't cut it for apps that insist on secure biometrics.
IPX8 water resistance keeps pace with Galaxy Fold 4, but just remember that's for rain and splashes only, not actual submersion.
Screens & sound: crease me up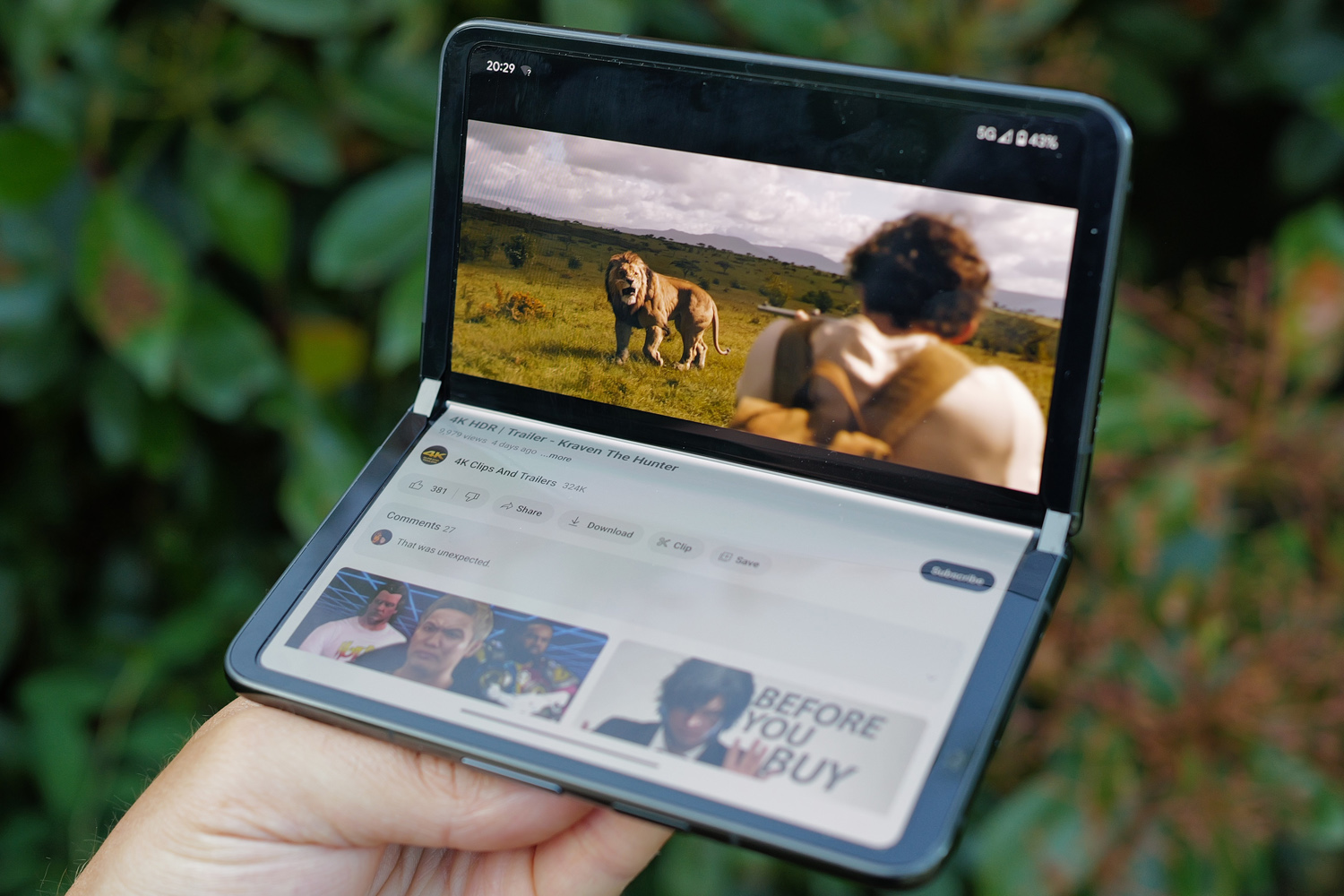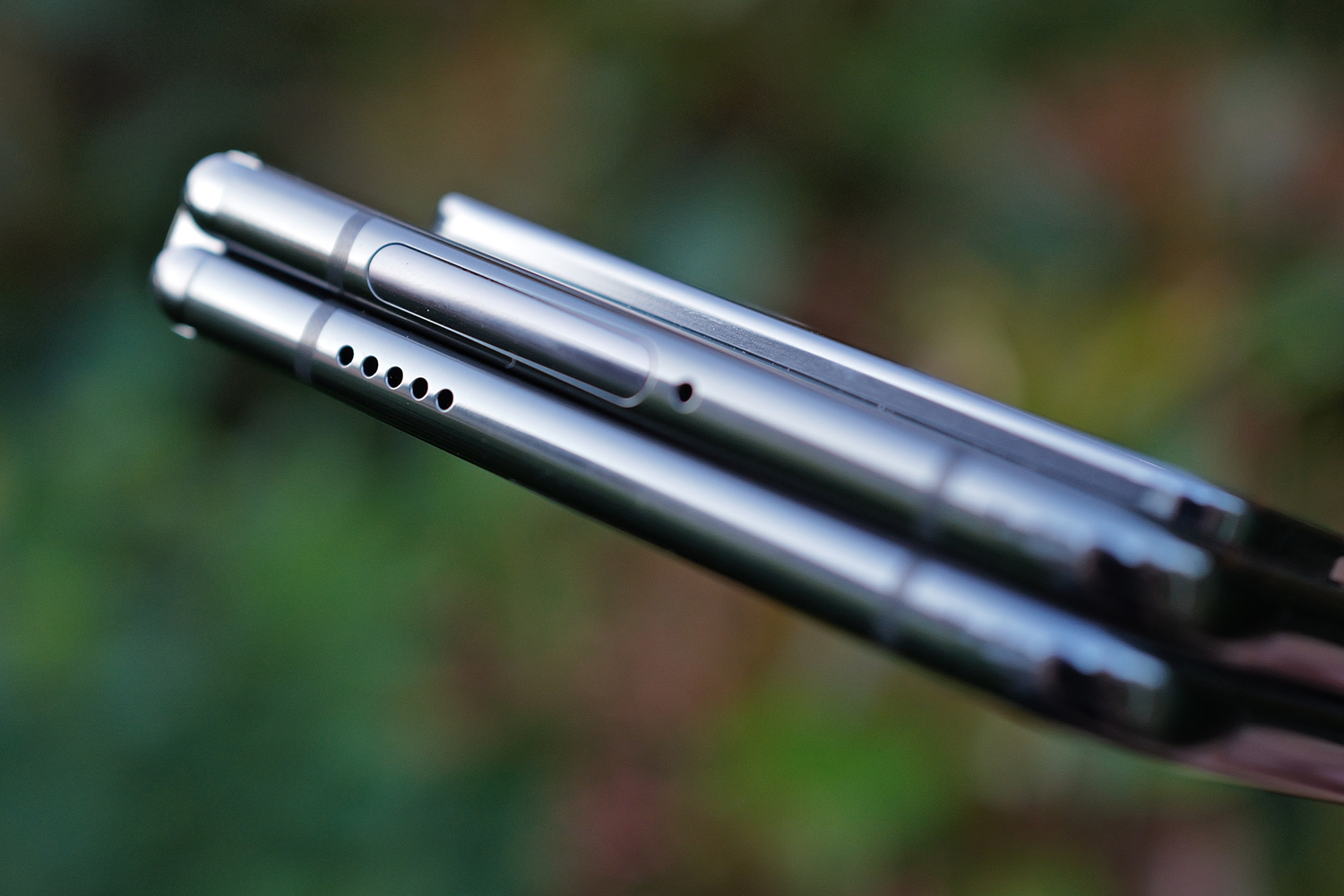 Let's get this out of the way early: yes, the inner screen has quite the distinctive crease. It's most noticeable when the phone is off, or when playing particularly dark video content, but is practically invisible when doing anything else. Certain foldables do a better job of hiding their creases than the Fold does, but it's by no means a dealbreaker.
Neither are the rather chunky internal bezels, which do at least give you somewhere to rest your fingers when using the phone. Google has also squeezed a selfie cam in there so as not to interrupt the display with a punch-hole camera. We also appreciate how well the built-in screen protector (which Google warns you not to remove) lined up with the panel's edges, although it's quick to pick up fingerprint smudges. It doesn't get right up to the edge of the panel, though, so can quickly accumulate dust.
The nature of flexible OLED tech means light reflections are more noticeable than they are on the outer display, which is covered by Gorilla Glass Victus. The inner panel doesn't get as bright, either, peaking at a claimed 1450 nits to the outer screen's 1550, or 1000 nits to 1200 when playing HDR video. It's not a huge difference, but the combo makes the outer screen much easier to use in sunny outdoor environments.
The outer screen (also an OLED) has a better-than-Full-HD 2092×1080 resolution, which is pin-sharp in a sub-6in form factor. Inside, you're looking at 2208×1840, which is isn't quite so many pixels per inch, but looks just as detailed. They are as vibrant and colourful as we've come to expect from a Pixel phone, with exceptional contrast and superb viewing angles. That makes tent and tabletop modes perfect for hands-free video playback. You'll get sizeable black bars on 16:9 content using the inner screen, although the viewing area is still physically larger than a traditional big-screen phone like the 6.7in Pixel 7 Pro.
Both screens also have 120Hz refresh rates for smooth scrolling, and automatically adjust based on the amount of onscreen motion. There's no way to force 120Hz all the time, but we never found it jarring whenever it would swap between different settings.
With such skinny dimensions we weren't expecting to be blown away by the stereo speakers, but they put in a convincing effort for a phone. There's ample volume, with no distortion when you really crank it, and vocals are particularly clear. Just don't expect much in the way of bass, and be ready to reach for a pair of Bluetooth buds for any personal listening – surprise surprise, there's no 3.5mm port.
Performance & software: made for multi-tasking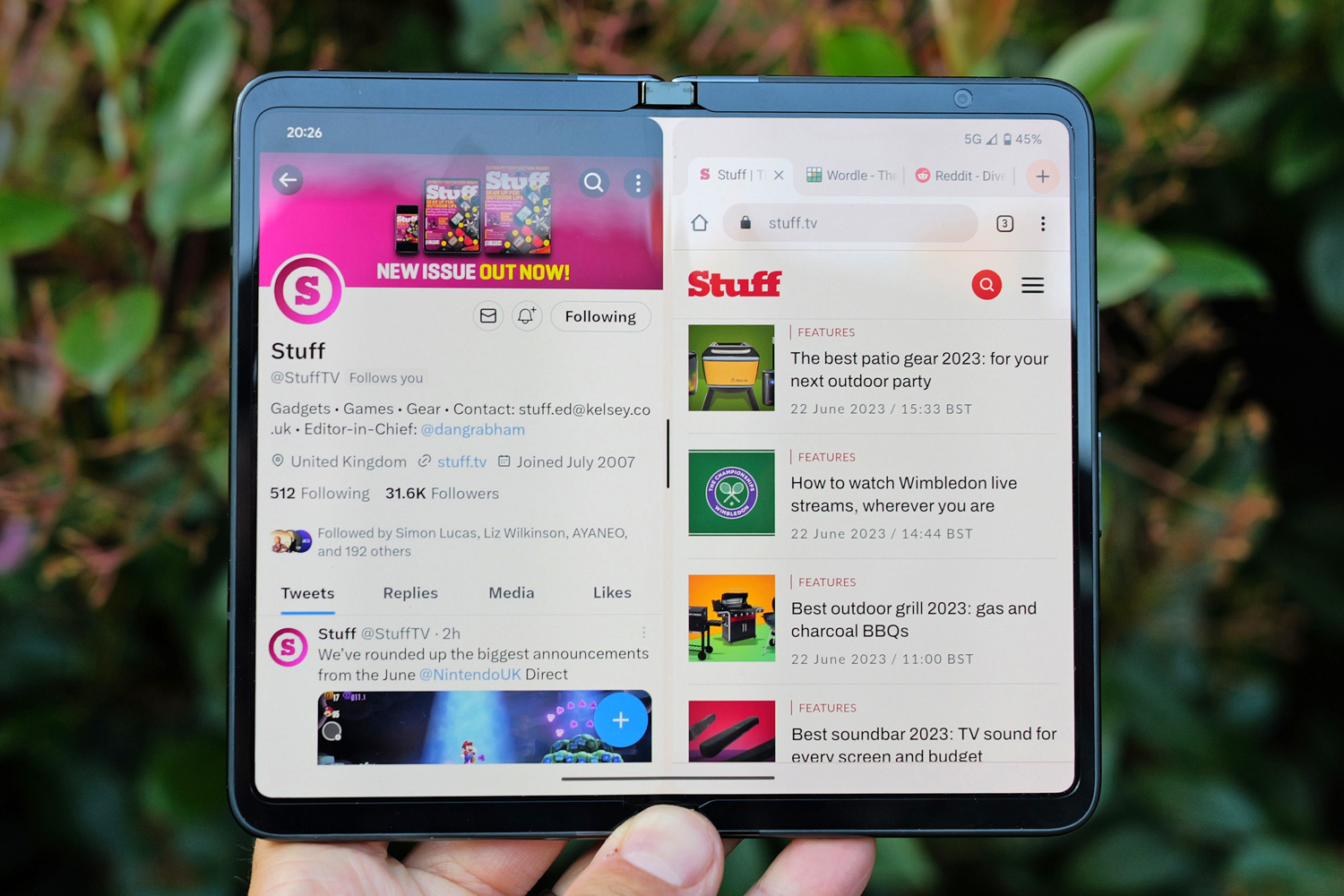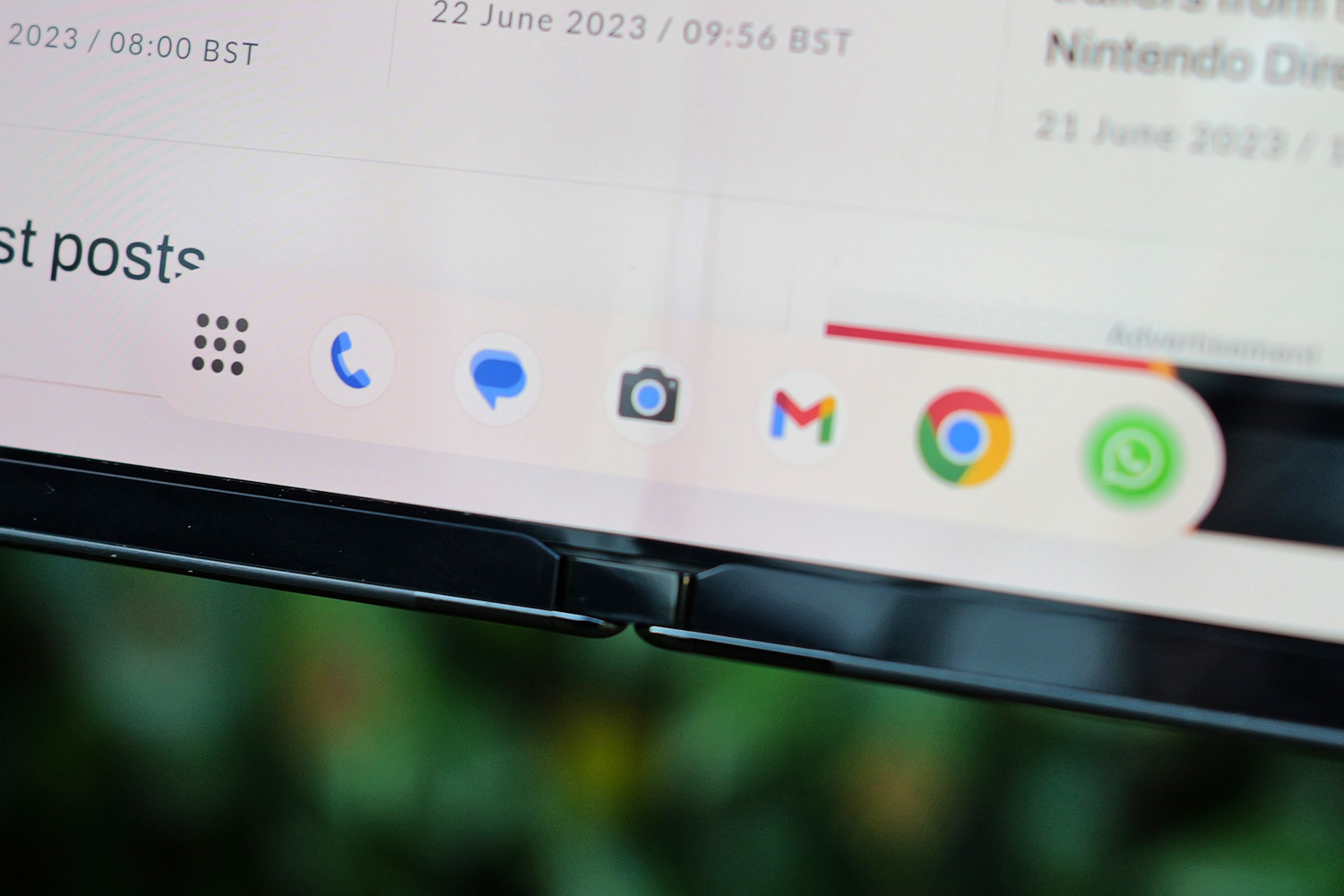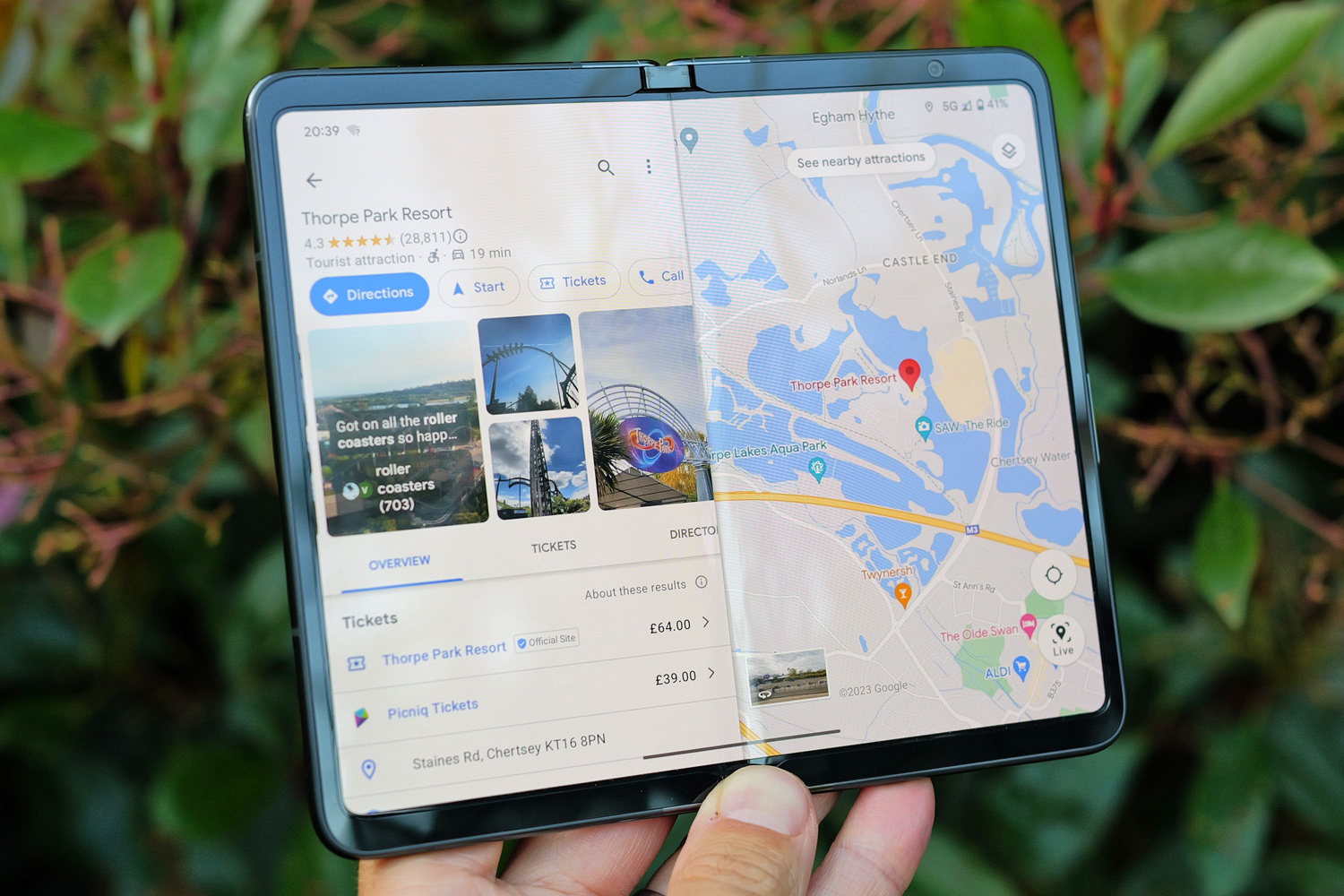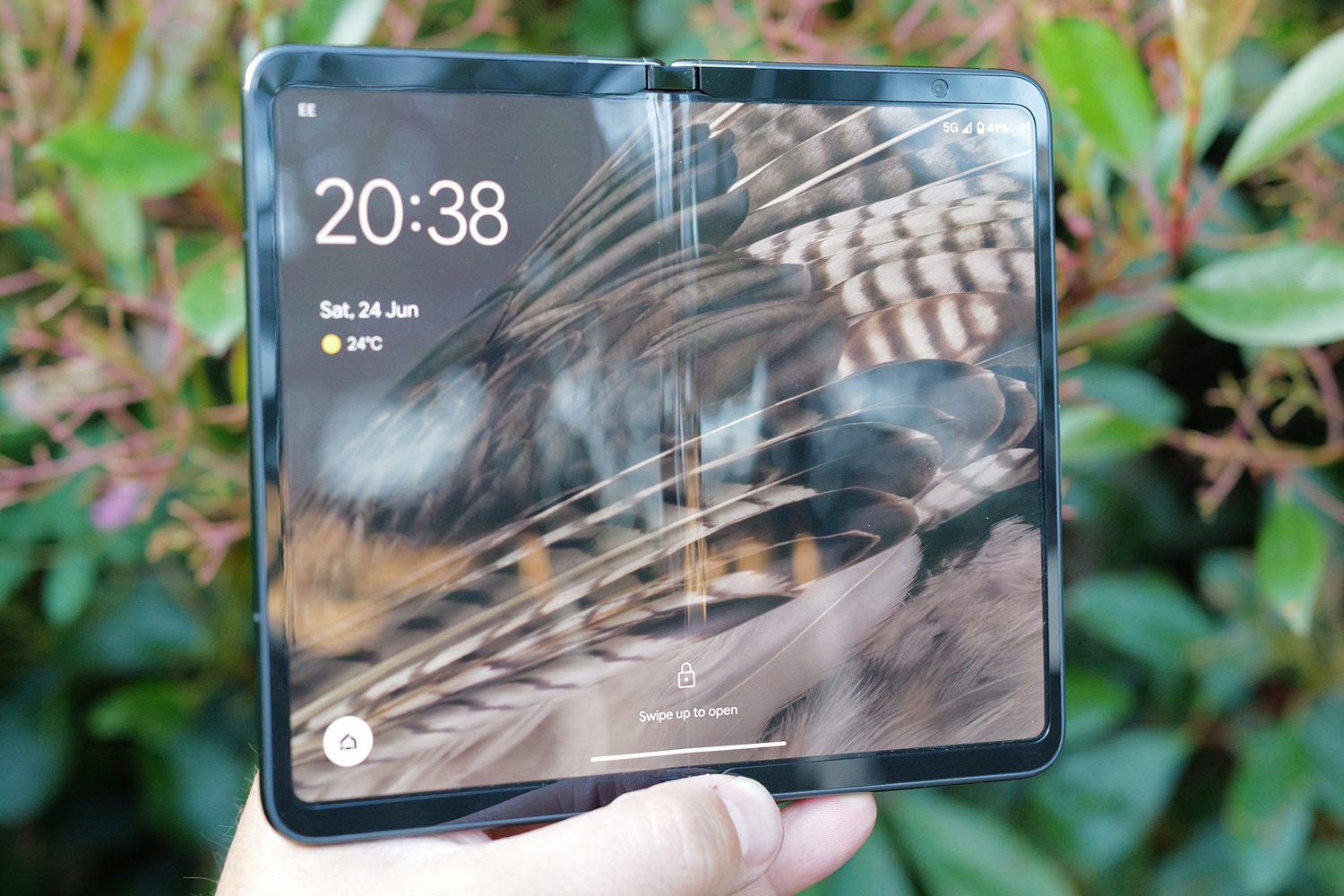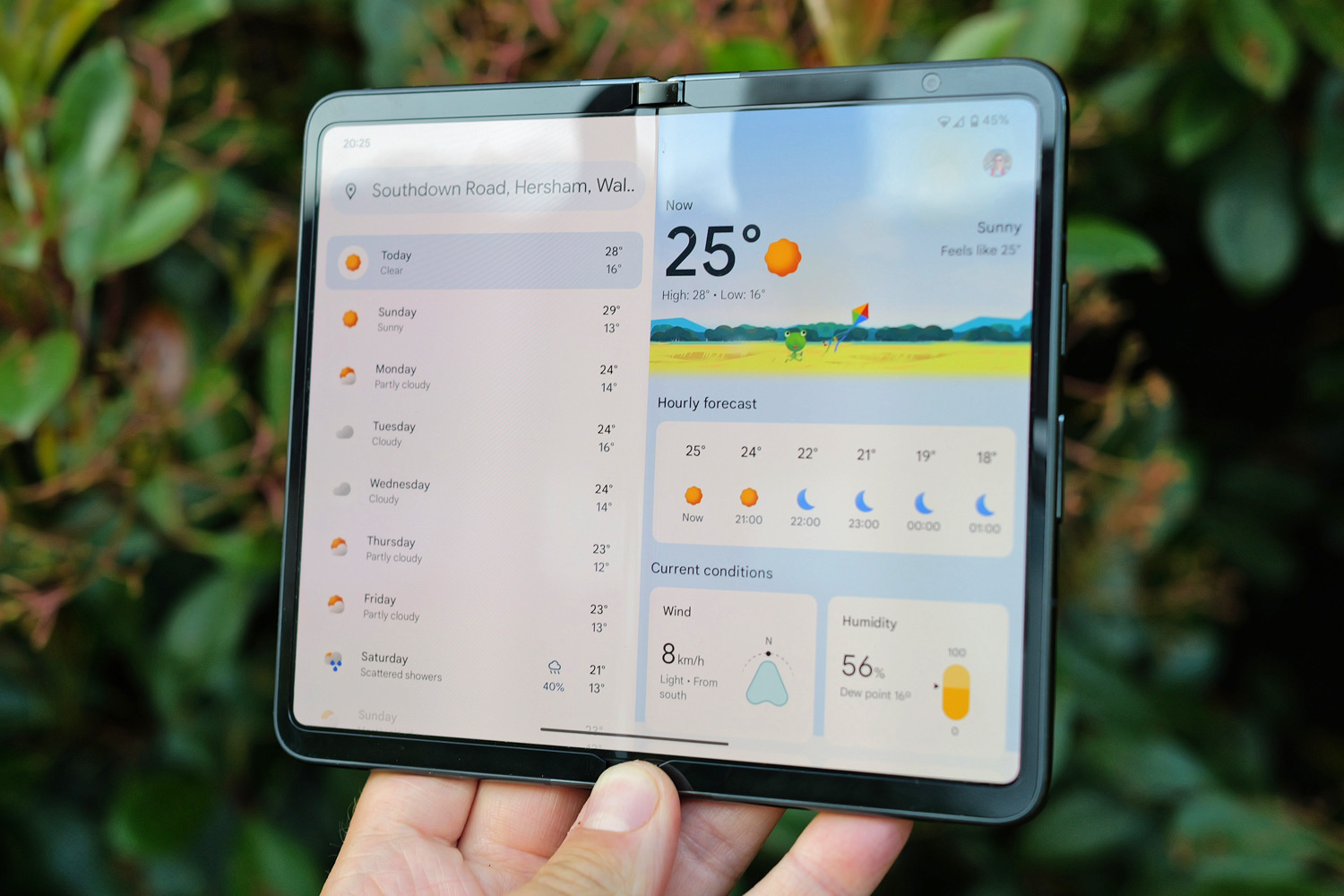 From outside the Pixel Fold behaves just like Google's other phones. Android 13 is as delightfully minimal as ever, with a UI that automatically changes colour to compliment your homescreen background and the full gamut of Google apps pre-installed. Open it up, though, and the interface reveals new elements that borrow from the recently launched Pixel Tablet.
That includes a pop-up taskbar, revealed with a slow swipe up from the bottom of the screen, for quickly swapping between open apps or launching split-screen multitasking without going back to the home screen first. You can fill it with your faves, or let the phone suggest apps based on what you've currently got open. It only shows up when you want it, and the gesture is slicker than the tap and hold one Samsung uses on the Z Fold 4. We also think two apps side-by-side is plenty, rather than the four at a time available on the Samsung, although it would've been nice to have a horizontal split option as well as vertical.
Lots of big-name apps have been refreshed with dual-column layouts that make better use of space, including (naturally) a whole bunch of Google's own. Some – but not all – of these also support drag and drop, so you can take a pic from Google Photos and slide it into Gmail without having to use Android's share sheet or file picker. Owners will be among the first in line for an update to Android 14, which will also bring a dual screen interpreter mode that uses both displays for live translation in multiple languages.
There's still room for improvement: an option for separate homescreen layouts when folded and unfolded would be nice, as would a way to force unsupported apps to show in full screen.
We're still waiting for apps like Twitter, Facebook and Instagram to update with a tablet-friendly interface, although it's a similar story on iPadOS. Apple also still has the lion's share of productivity apps, while the lack of stylus support might be a downer for note-takers and doodlers. But overall these are excellent upgrades, which make multitasking almost effortless.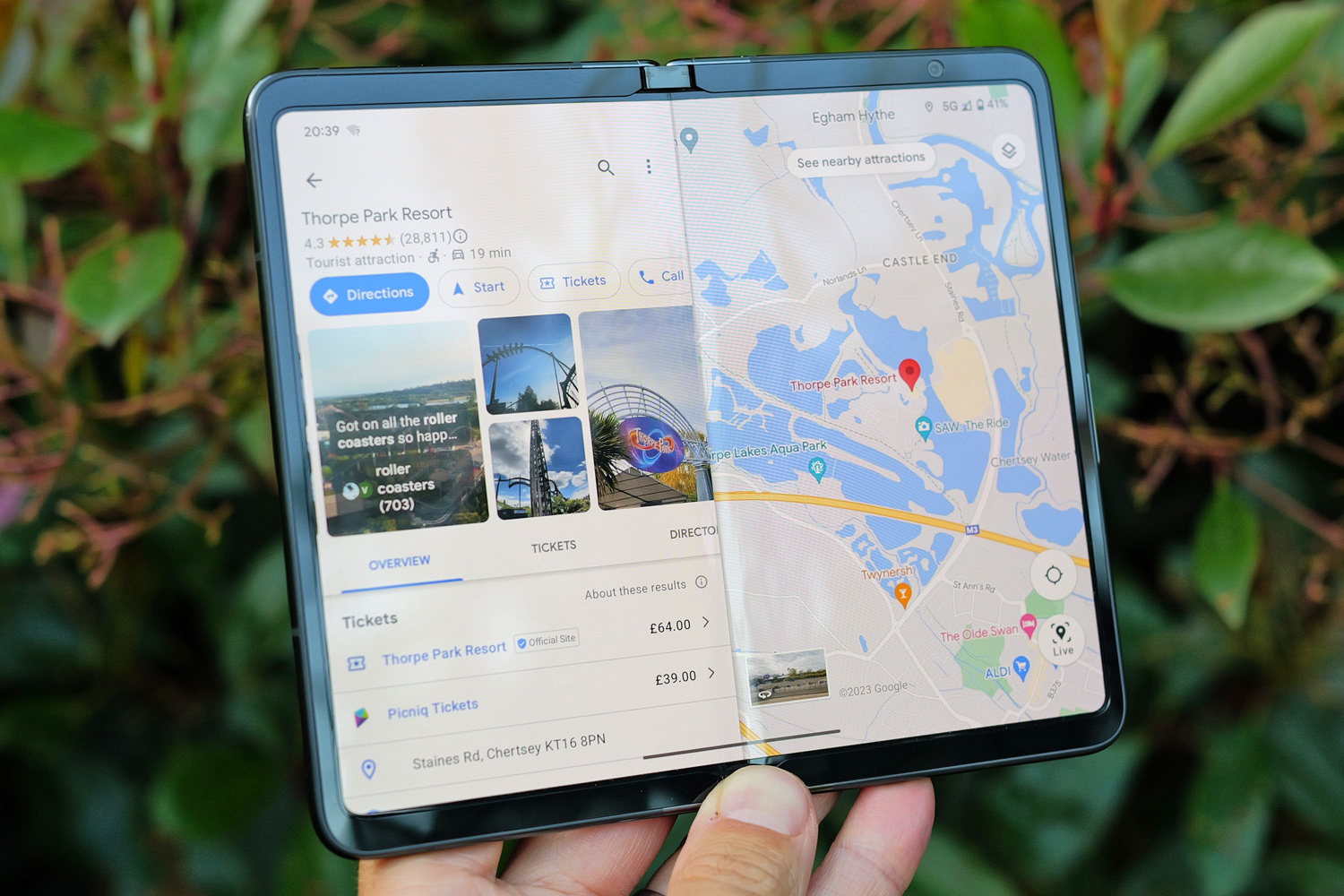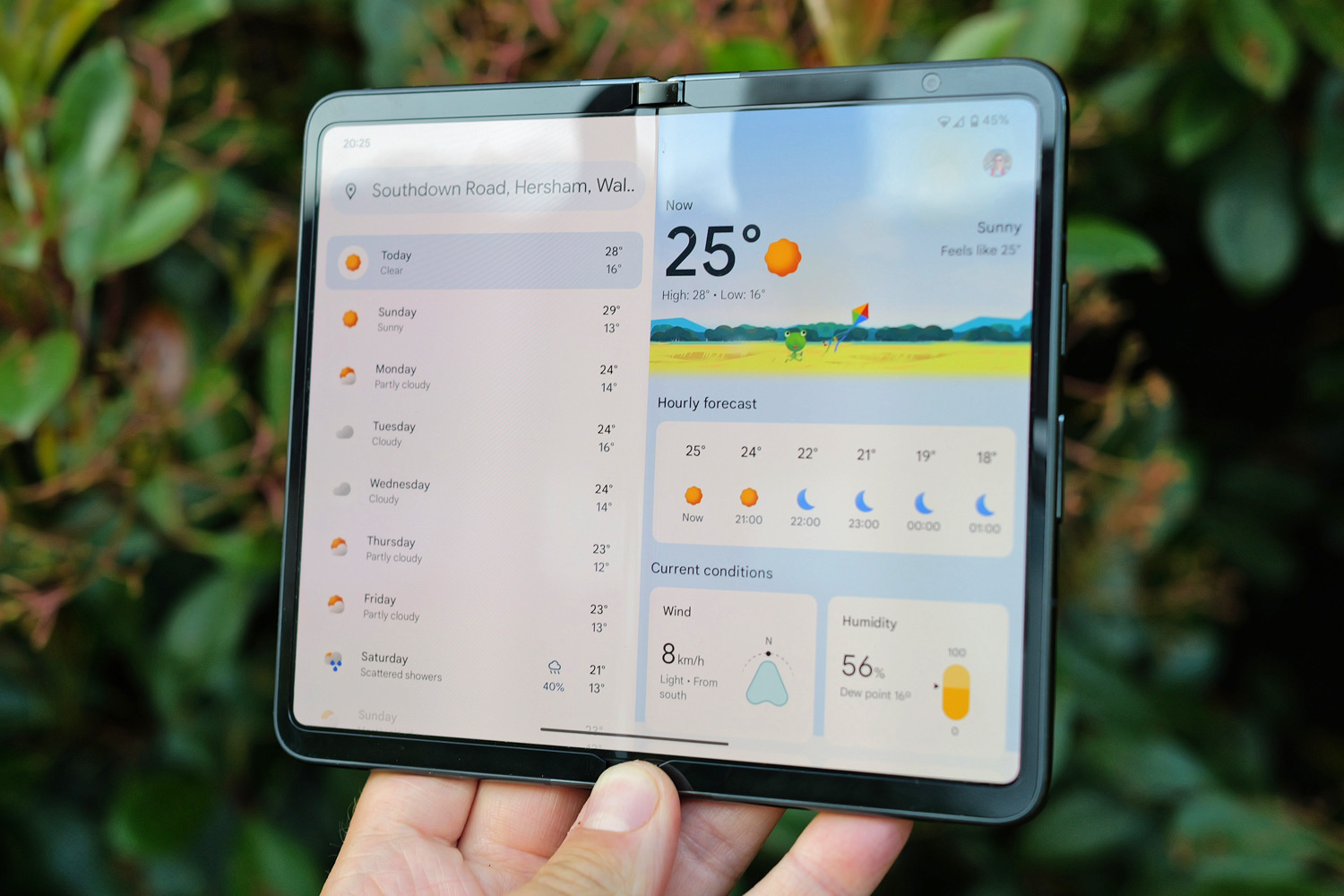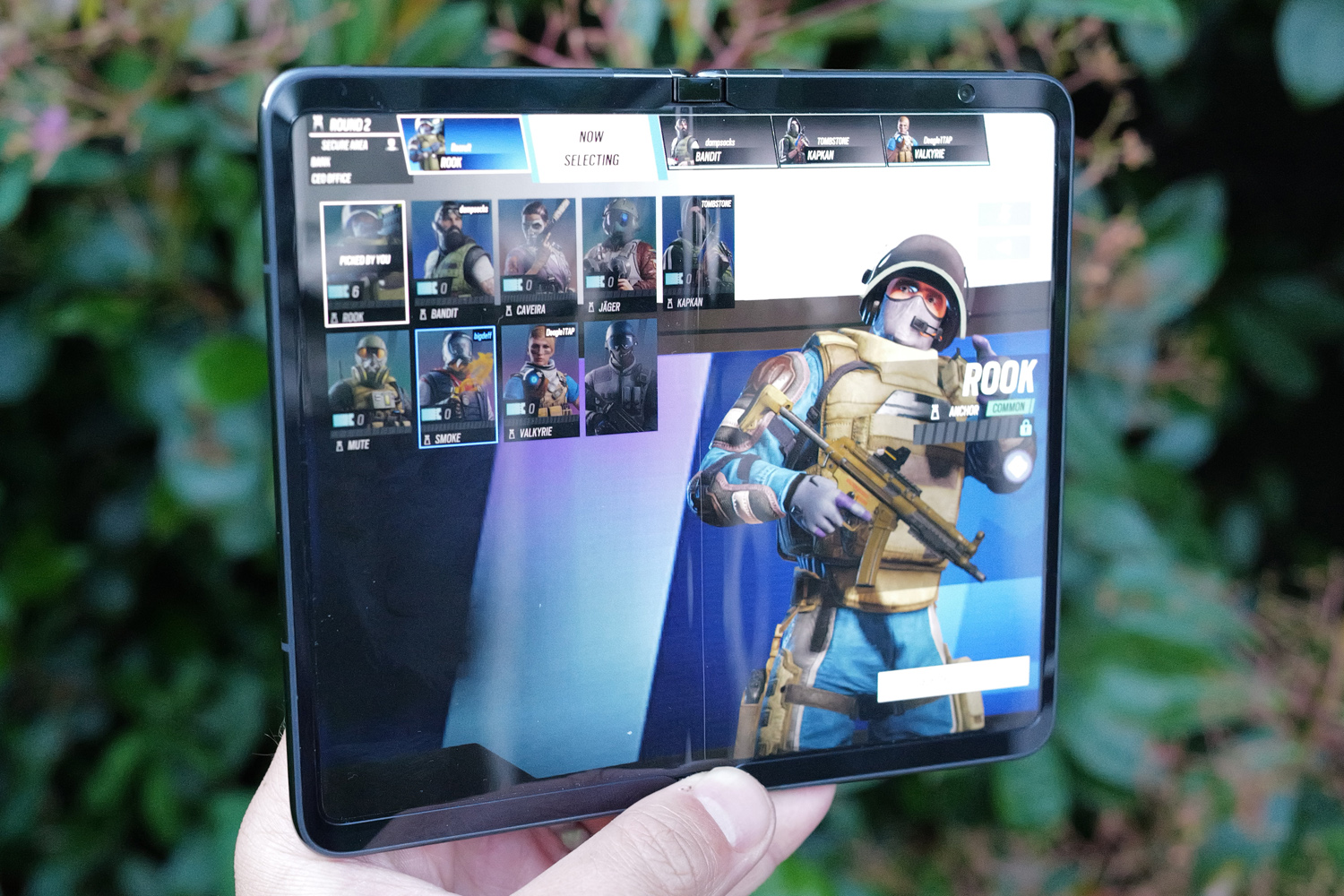 As the latest Pixel phone to land with a Tensor G2 CPU, the Fold isn't short on muscle. It also has a substantial 12GB of RAM, which helps when running two apps at once, and either 256 or 512GB of on-board storage.
Synthetic benchmarks put it ahead of folding rivals which use previous-gen chipsets, and in our experience day-to-day performance is really rather good – if not quite as blazing fast (or energy efficient) as the latest Qualcomm silicon. Apps open quickly, animations are smooth and inputs are always responsive. Multitasking doesn't slow things down either.
It can comfortably play demanding 3D games at medium to high detail settings while maintaining smooth frame rates, although perhaps not quite well enough to take advantage of the 120Hz screen. A snapdragon CPU is still the top choice for gamers.
We did notice the phone got particularly toasty after any prolonged use, be it in games, editing images or streaming video on the inner display. A Pixel 7 Pro felt much cooler while doing the same jobs. We're betting there's a bit of thermal throttling going on behind the scenes, although you wouldn't know it if you mainly stick to the basics.
Battery life: temper your expectations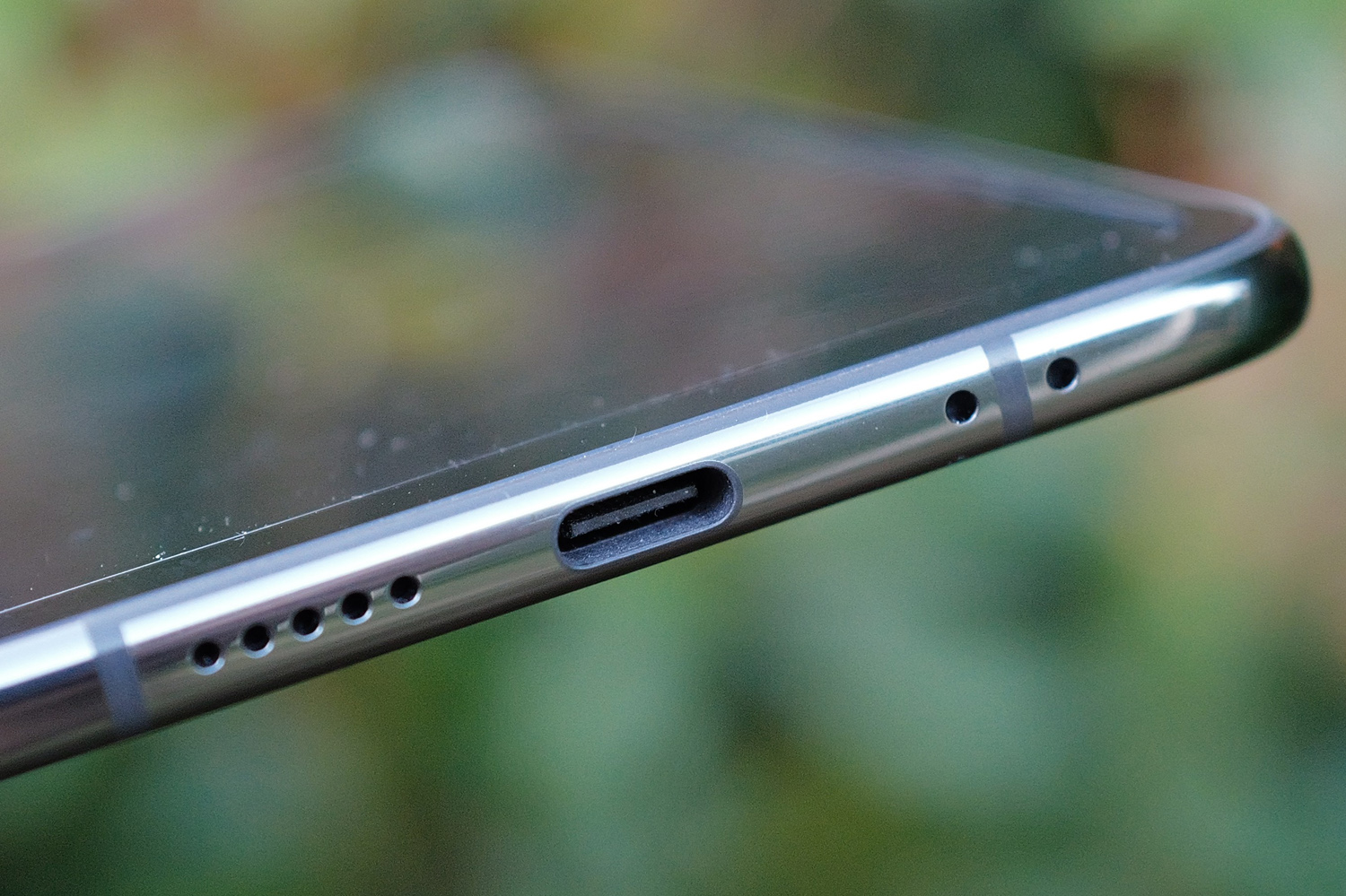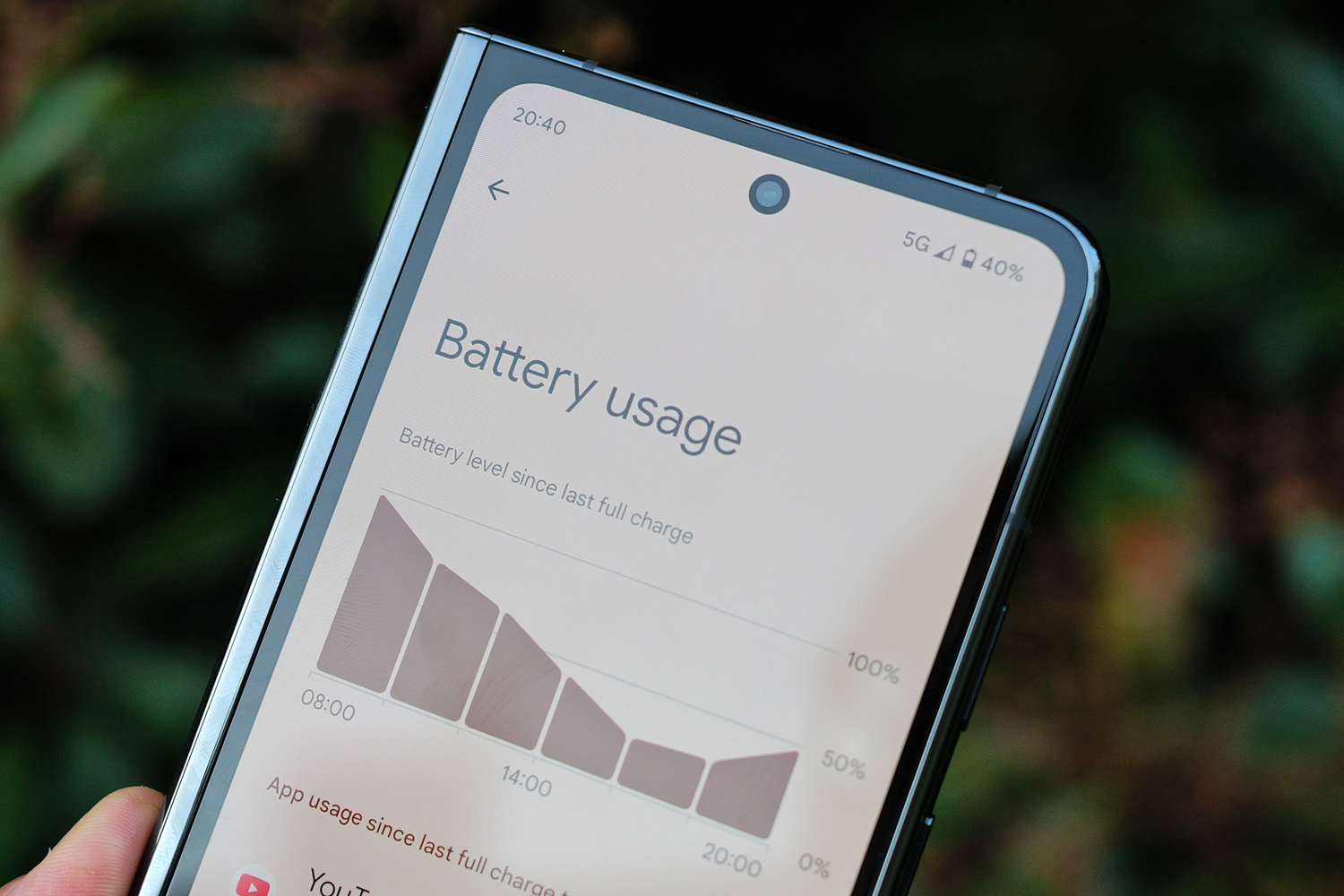 Just like its other phones, Google reckons the Pixel Fold is good for "over 24 hours" of typical use between trips to a plug socket. That's apparently with a mix of inner and outer screen use, combining phone calls, web browsing, camera snaps, video playback and standby – but in our testing, it falls a long way short of that claim.
Our usual mix of YouTube playback, social scrolling, Bluetooth music streaming and photography across both screens saw the battery drained in 14 hours. Mostly using the outer screen improved things a little, but we always needed to top up before heading to bed. The adaptive battery mode, which curtails unused apps to save power, eventually 'bedded in' after a few days which pushed our screen-on time up an hour or so.
The 4821mAh battery is larger than what you'll find in a Galaxy Z Fold 4, but overall longevity seems to be very similar. Anyone wanting multiple days between charges will either need to use the Extreme Battery Saver mode, which majorly restricts the phone's abilities, or stick with a traditional handset.
Charging isn't the Pixel Fold's strong suit either. Google doesn't list an exact figure, only that a 30W power brick will supply the fastest possible speeds – suggesting to us it's on par with the Pixel 7 Pro's 23W maximum. That's pretty average for a 2023 phone, folding or otherwise. The Huawei Mate X3 can manage 66W and we're expecting 67W or faster from the upcoming OnePlus V Fold. Also keep in mind Google doesn't bundle a power adaptor in the box, so you'll need to supply your own.
It means a full empty-to-full charge can take around two hours (if you have a capable power brick), although a 30 minute refuel will usually be enough to get you through the remainder of the day. Wireless charging also makes the grade, but reverse charging other devices isn't an option.
Cameras: similar but different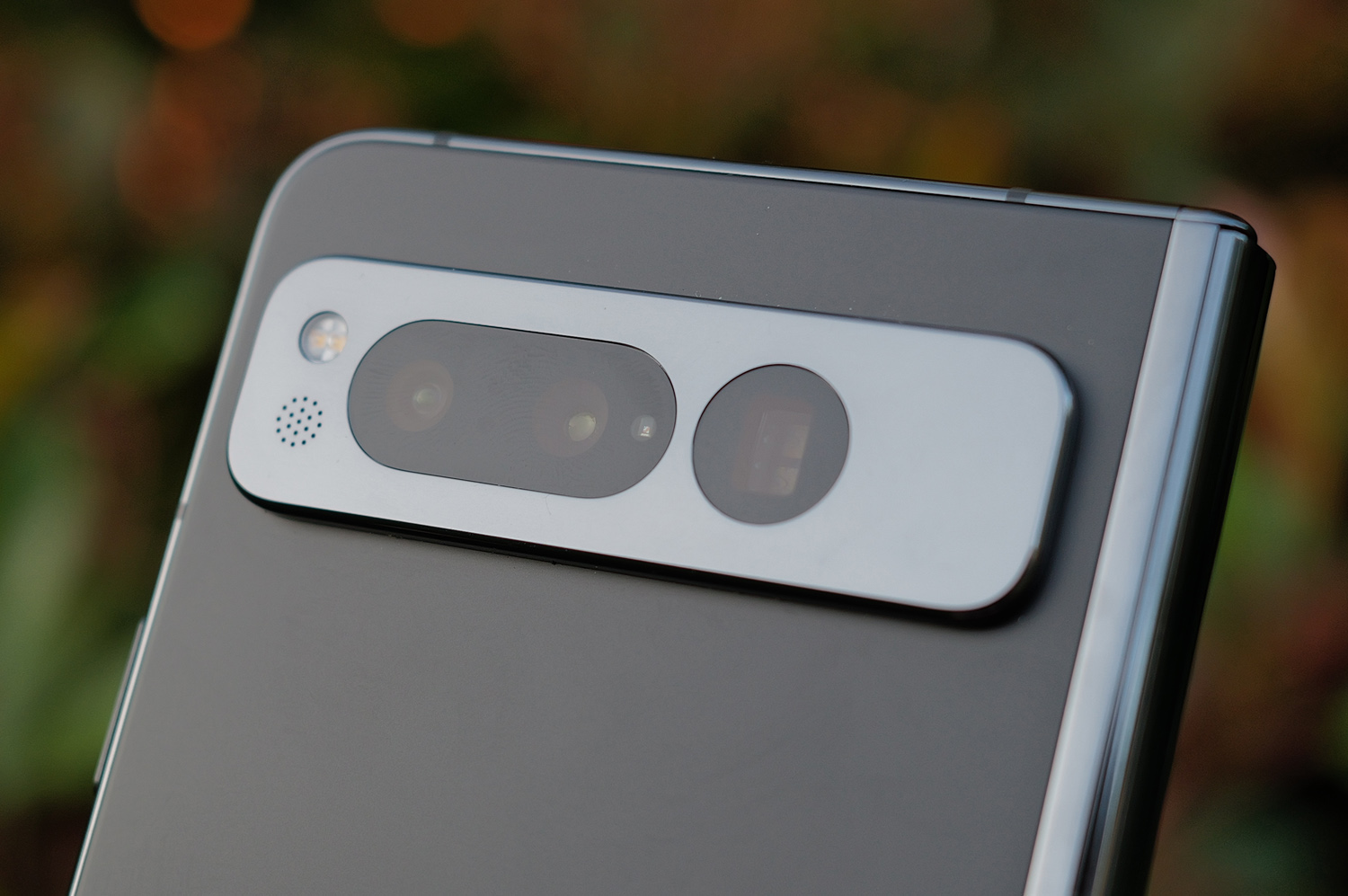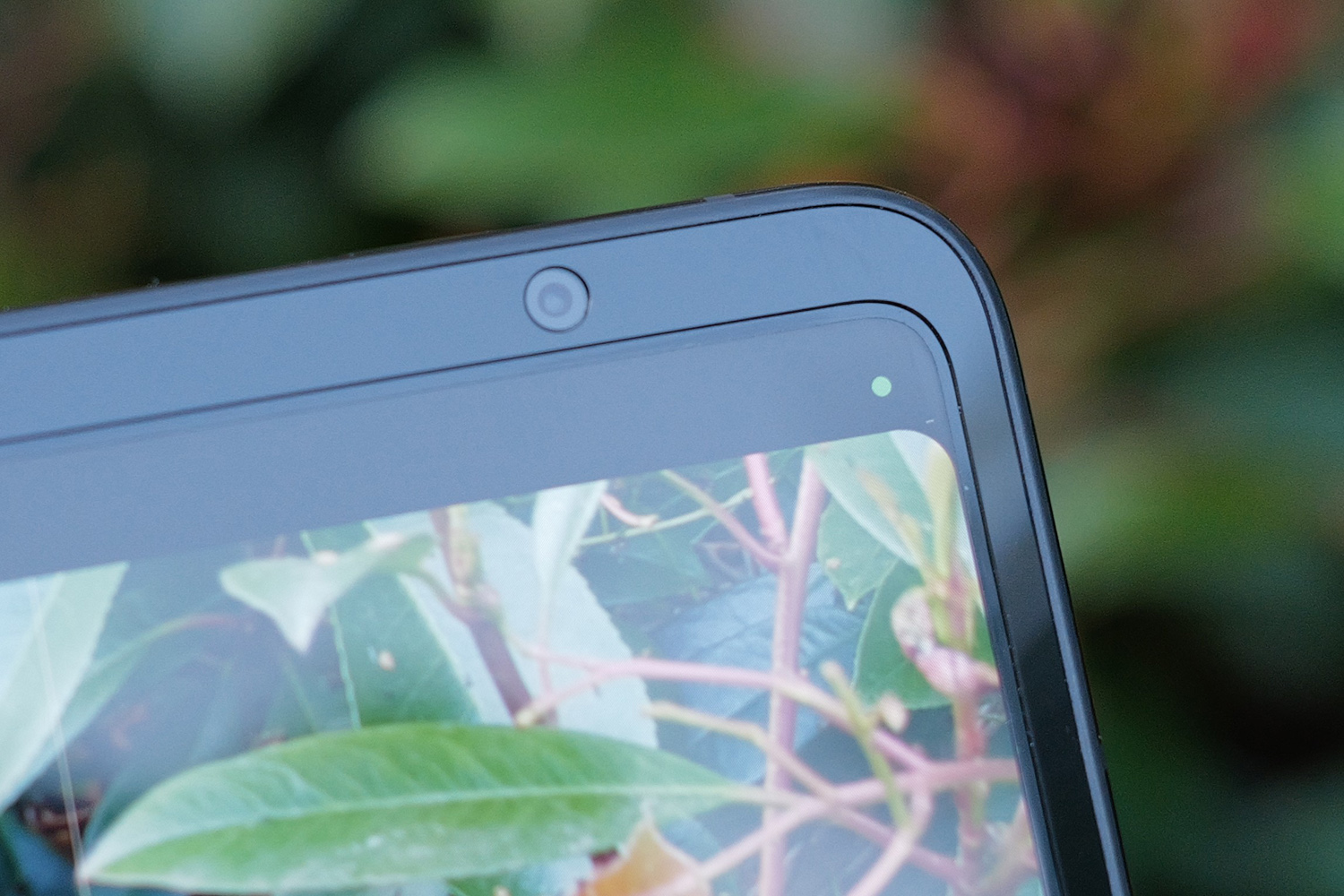 It might have the same camera count as the Pixel 7 Pro, but the Pixel Fold uses an unfamiliar trio of sensors. The 48MP snapper with dual pixel phase-detect autofocus, laser AF and optical image stabilisation is the main event, and is supported by a 5x optical zoom telephoto and a 121-degree FOV ultrawide. Those last two don't go overboard on pixel count at 10.8MP each, but then they didn't really need to: the Fold's closest competition has a similarly modest setup.
There's also a 9.5MP punch-hole selfie cam cut into the outer screen, and an 8MP camera living insider the inner bezel should be just fine for video calls. This being a foldable, of course, you can also use the rear cameras for selfies by unfolding the phone and using the outer screen for composition.
Every camera gets treated to Google's expert image processing algorithms, which rival Apple and Samsung as the best you'll find on any phone right now.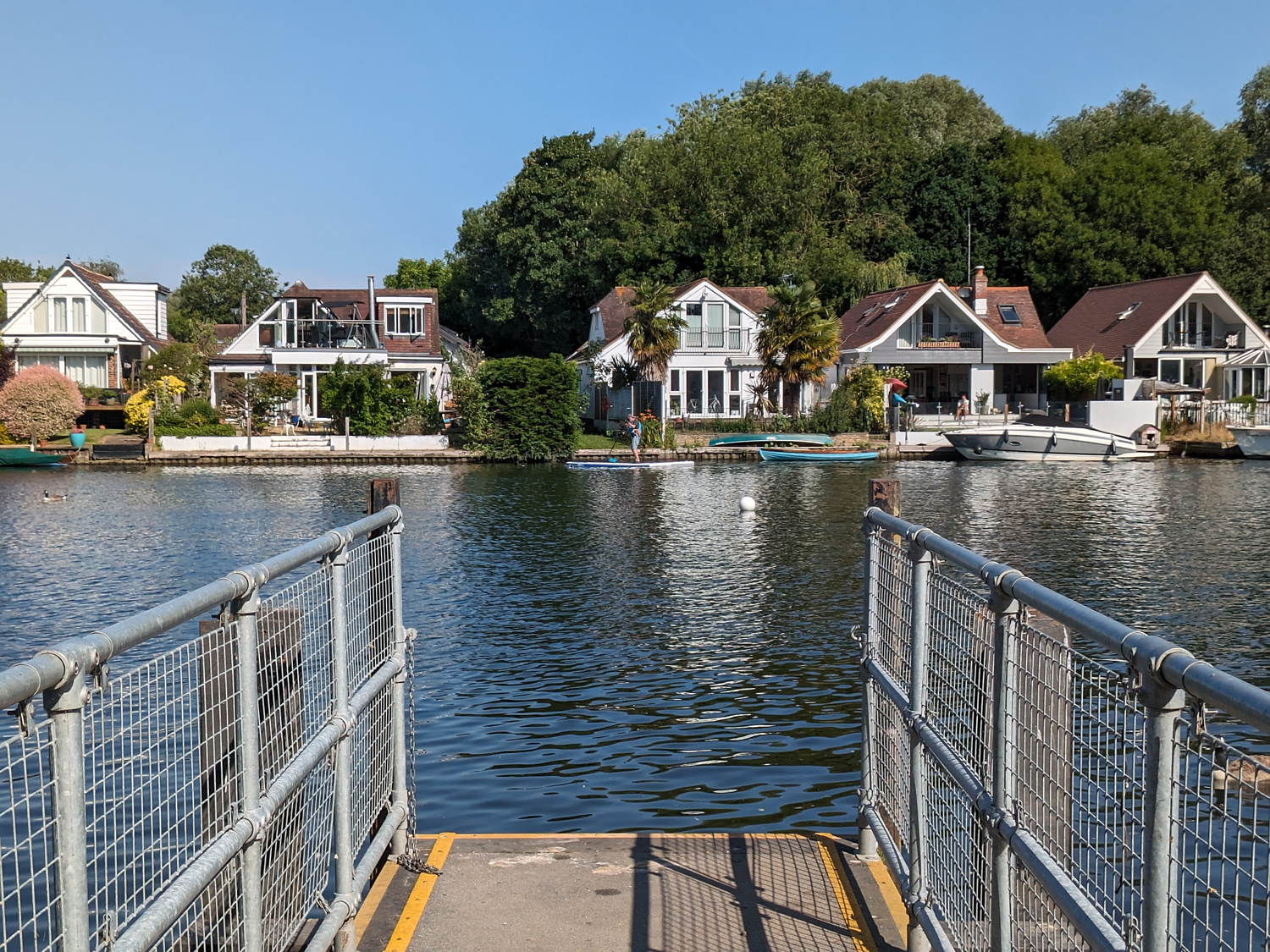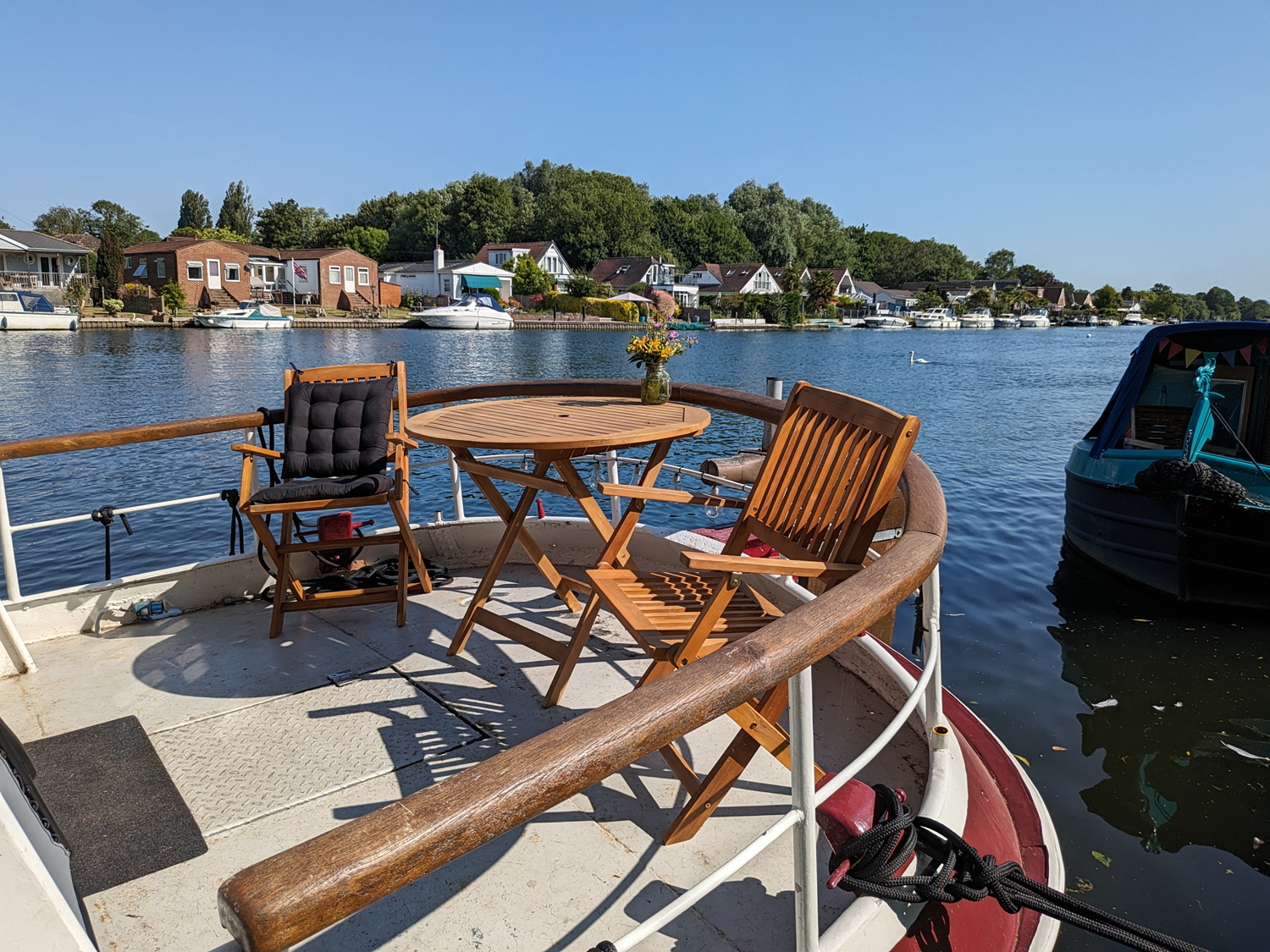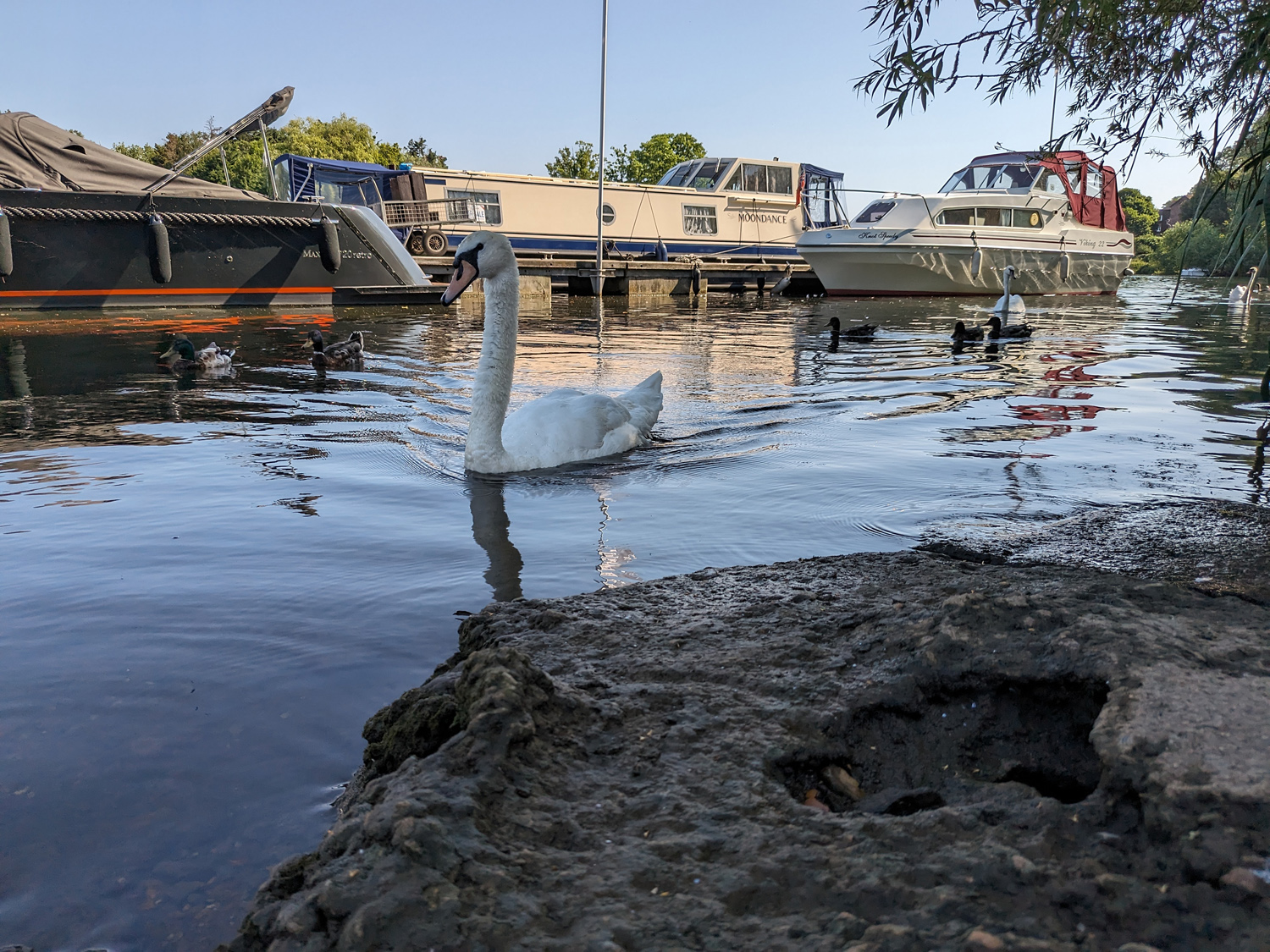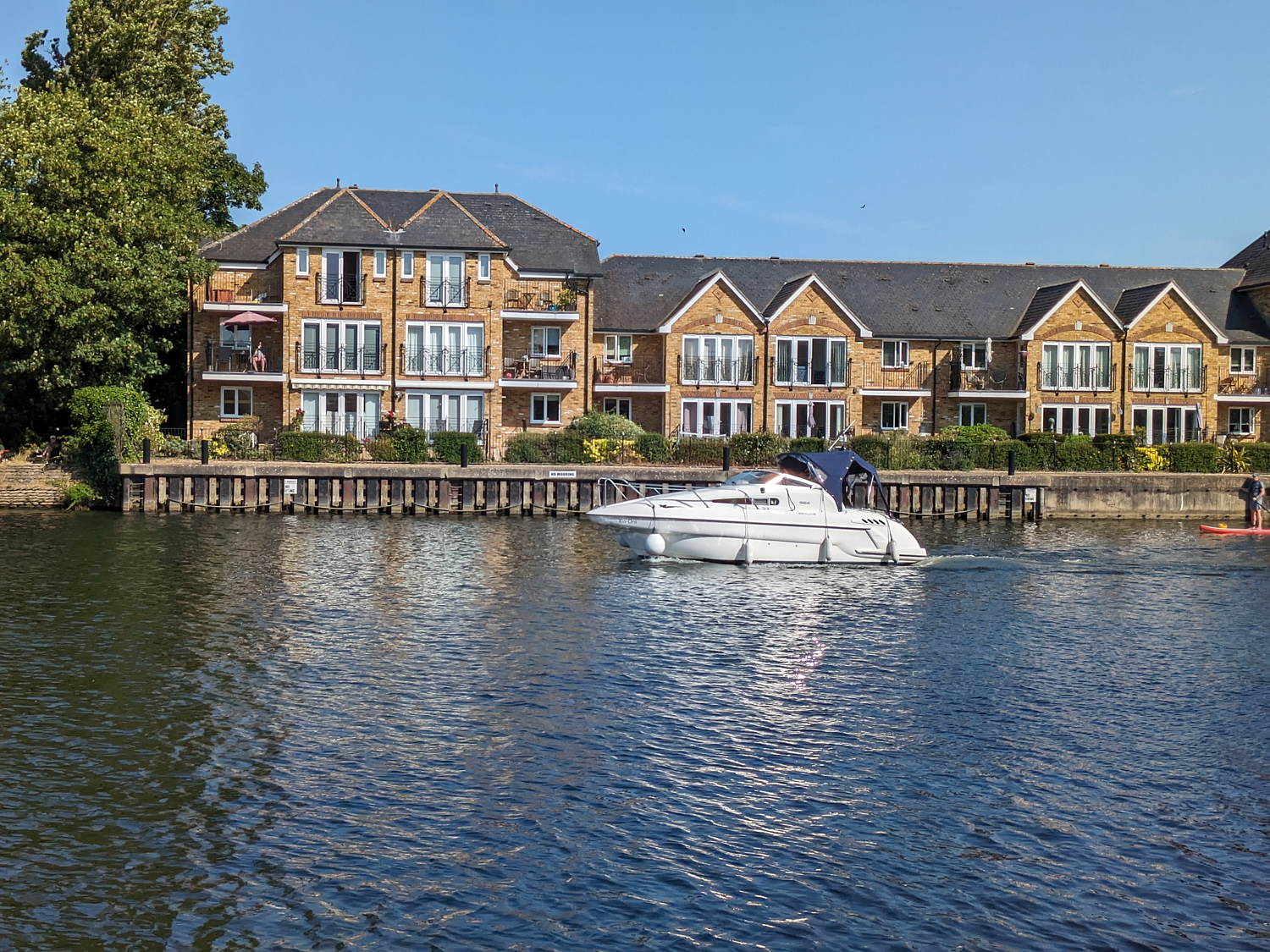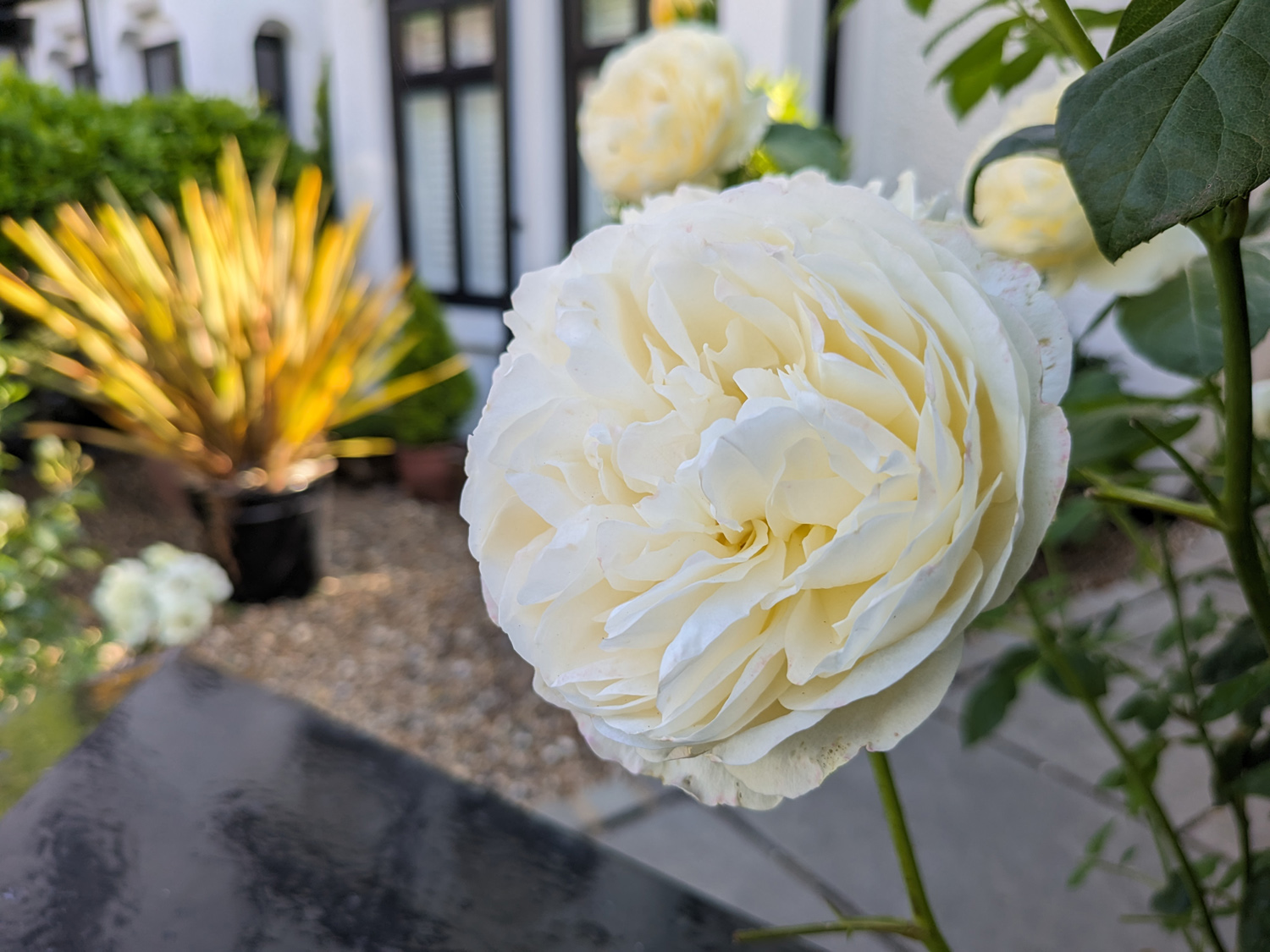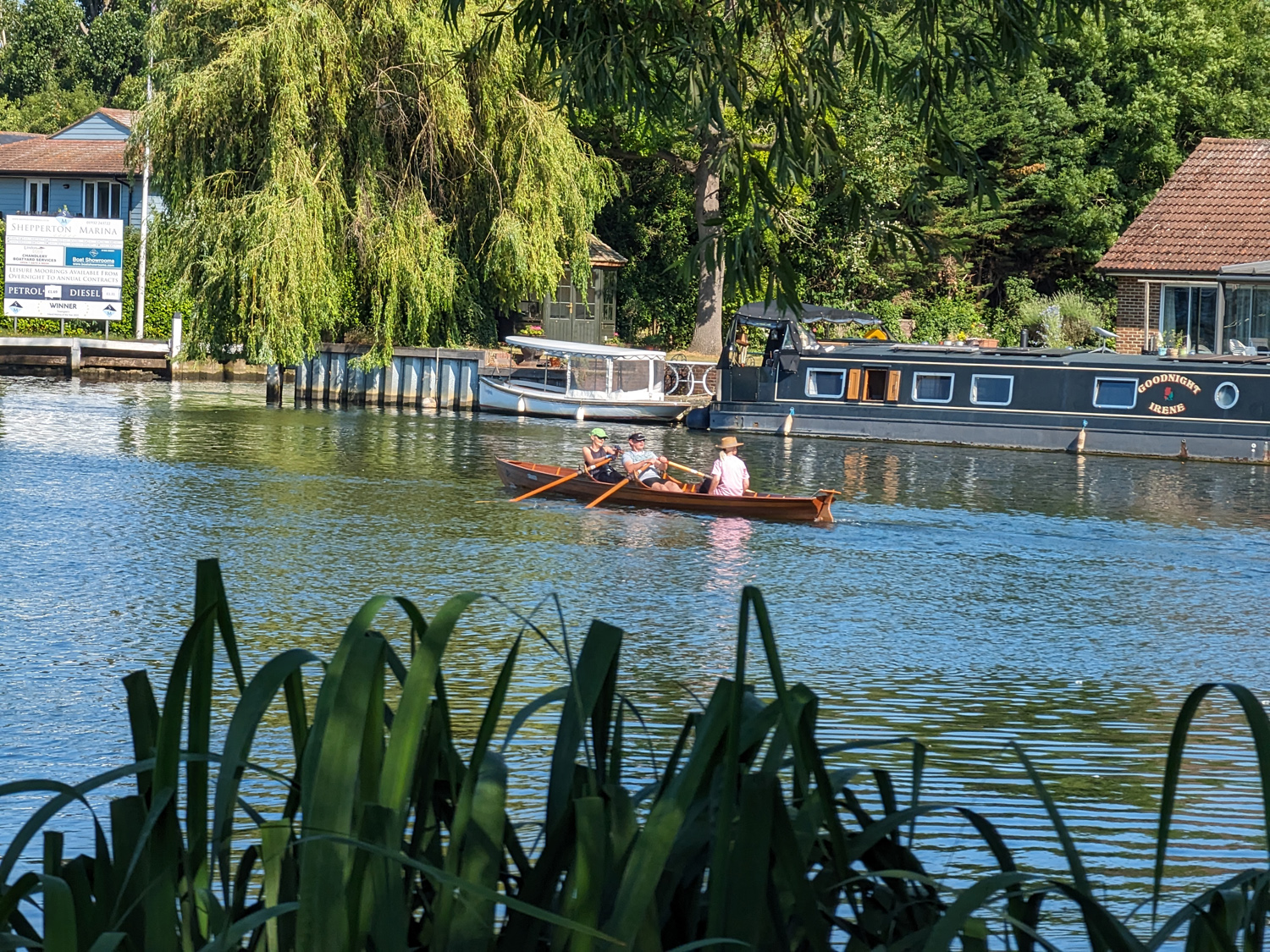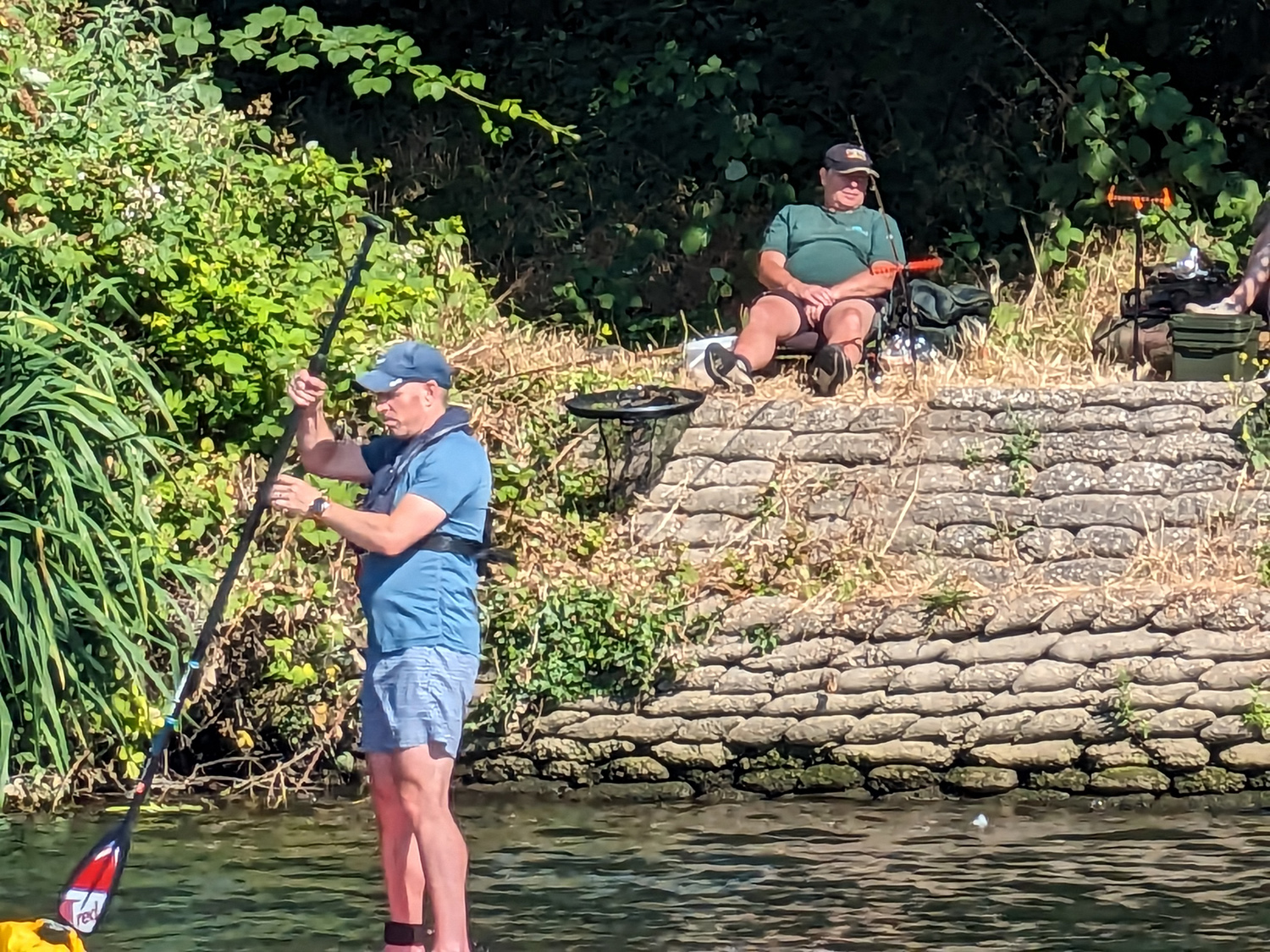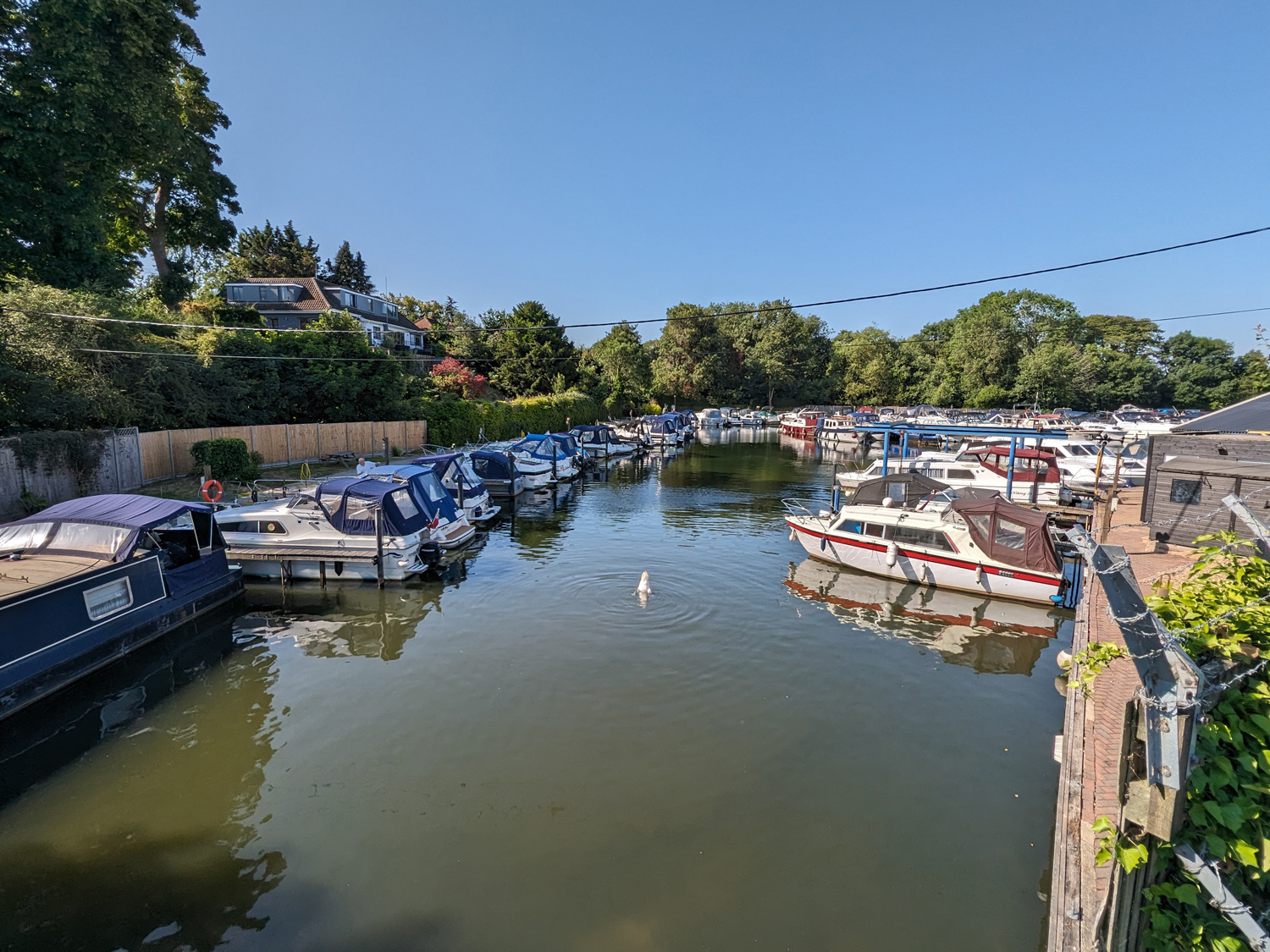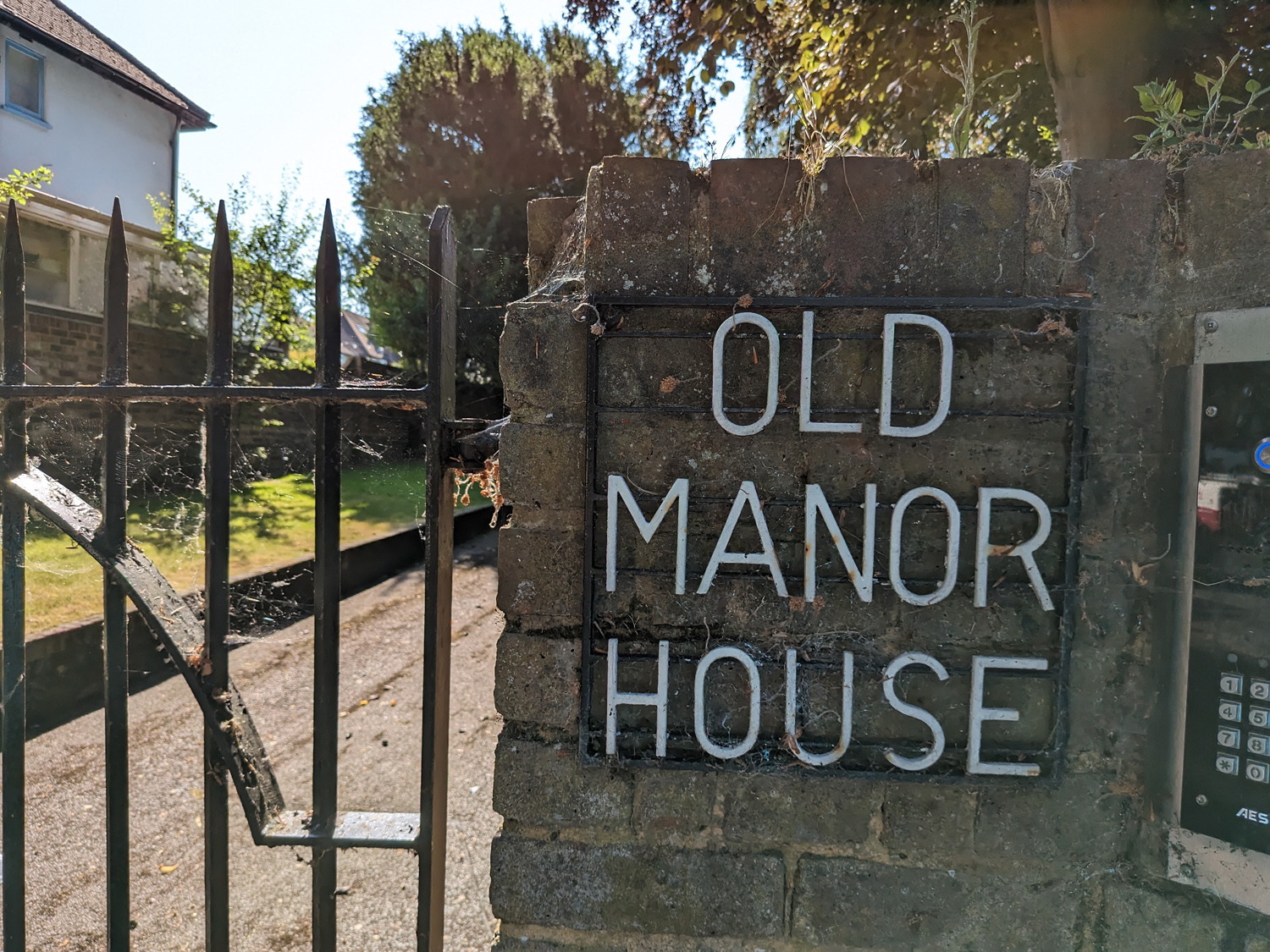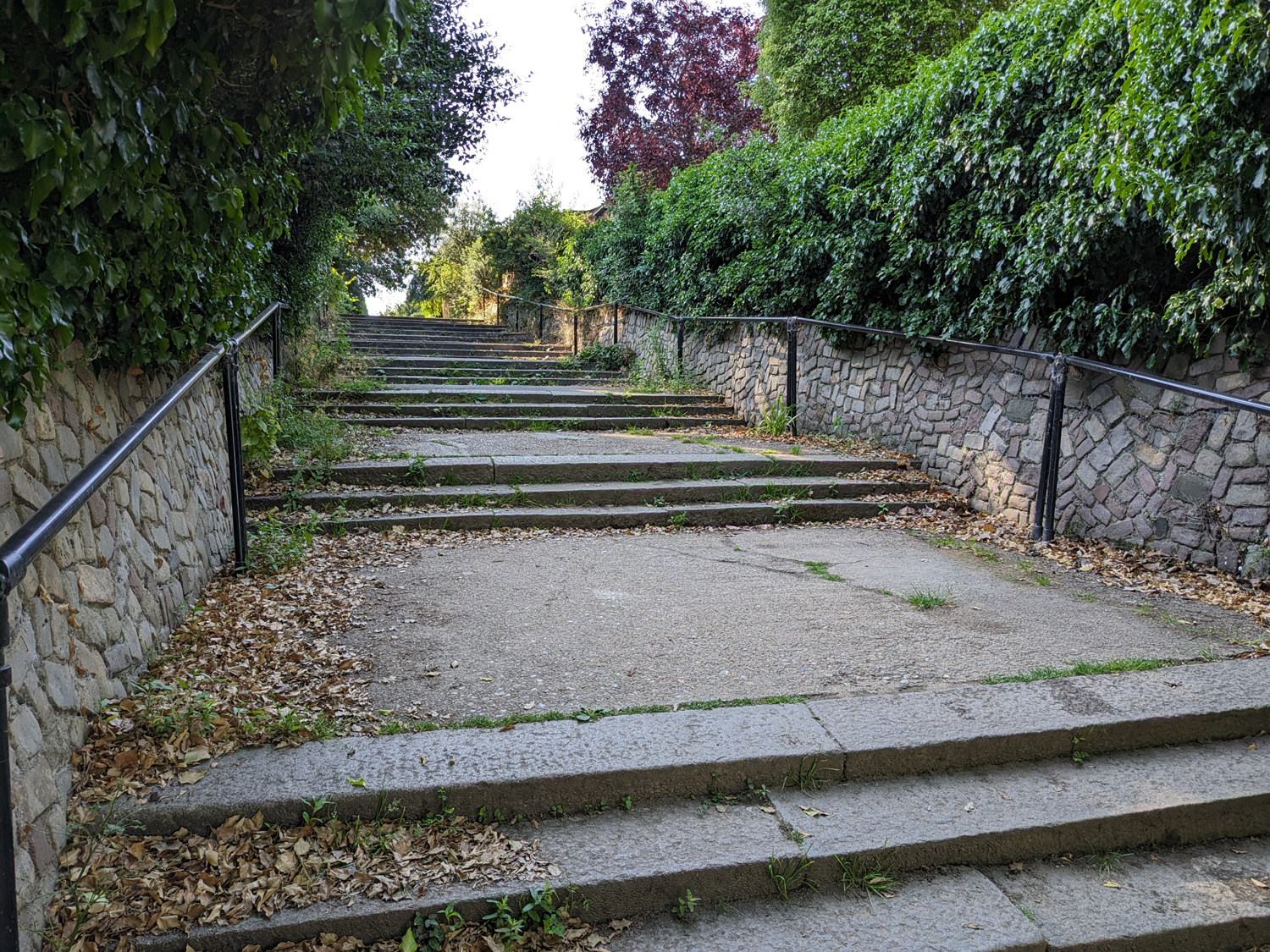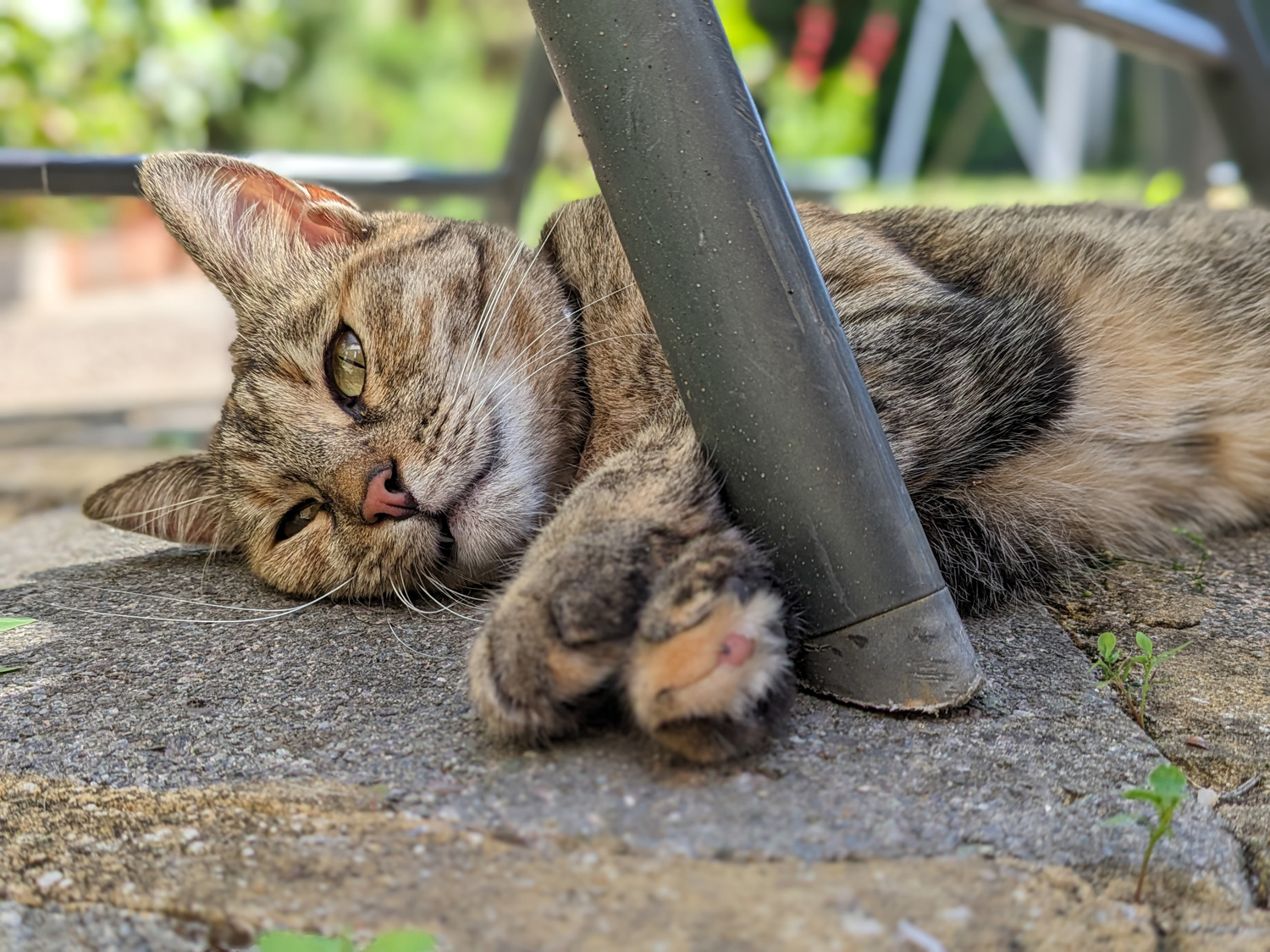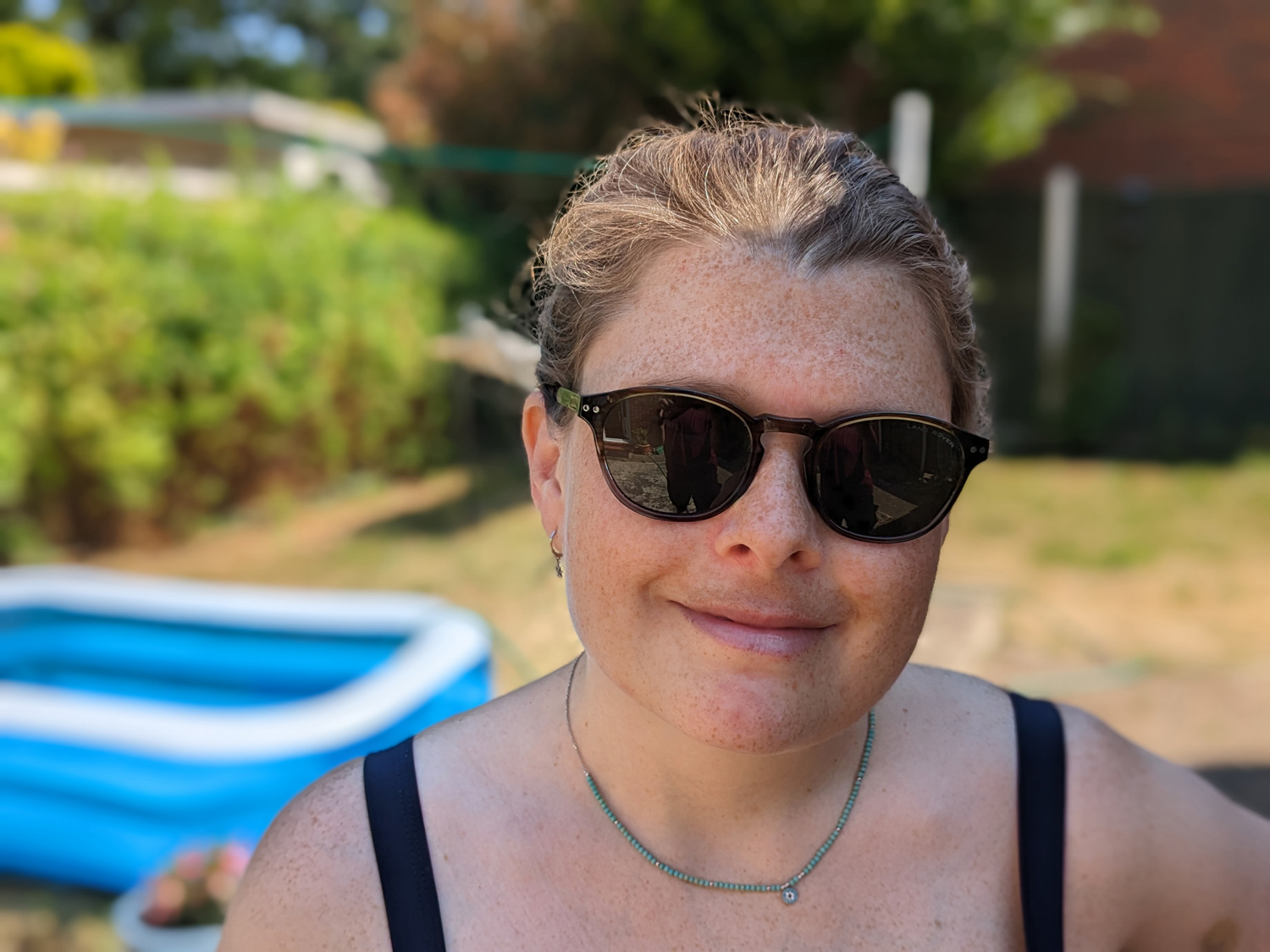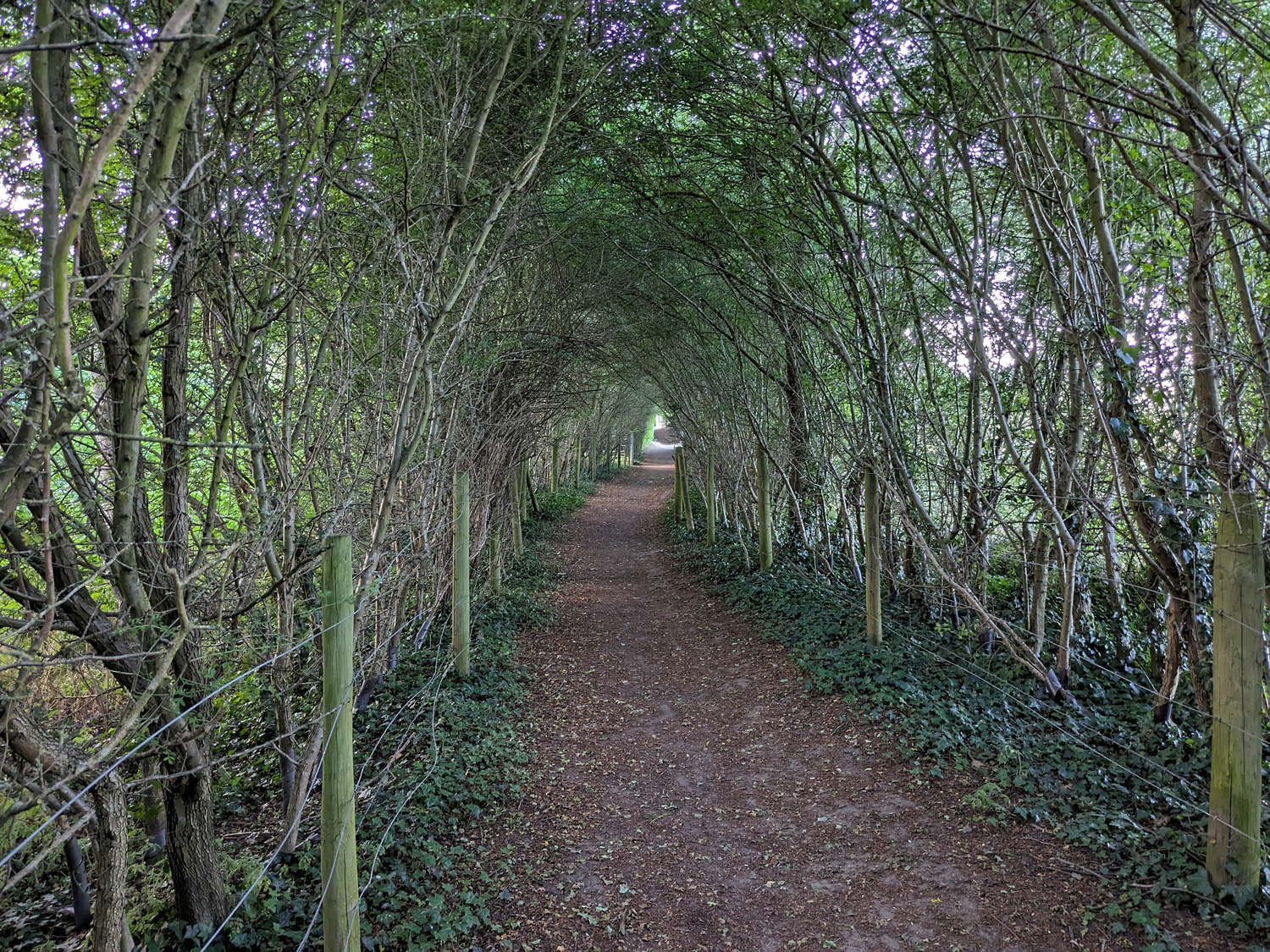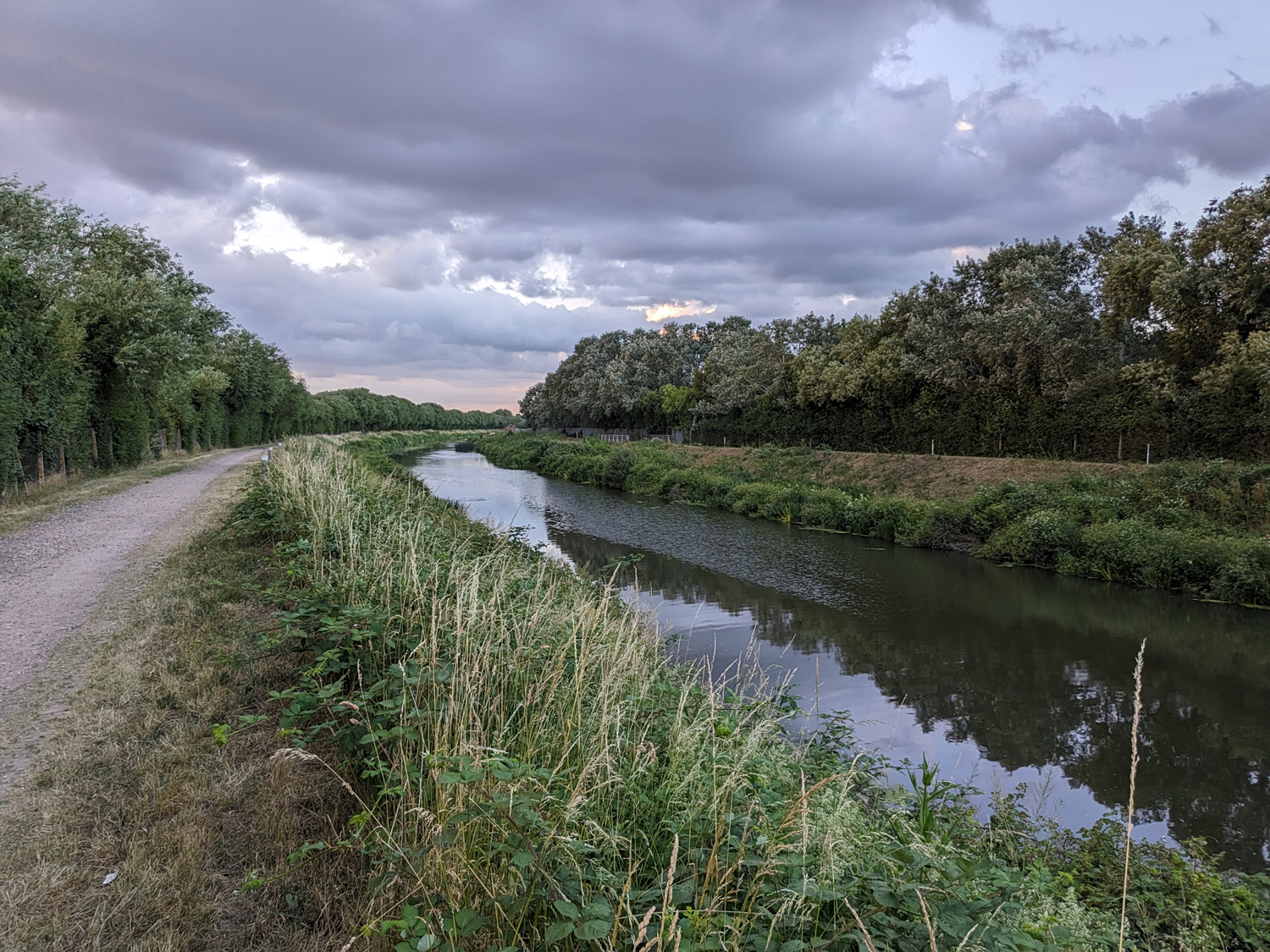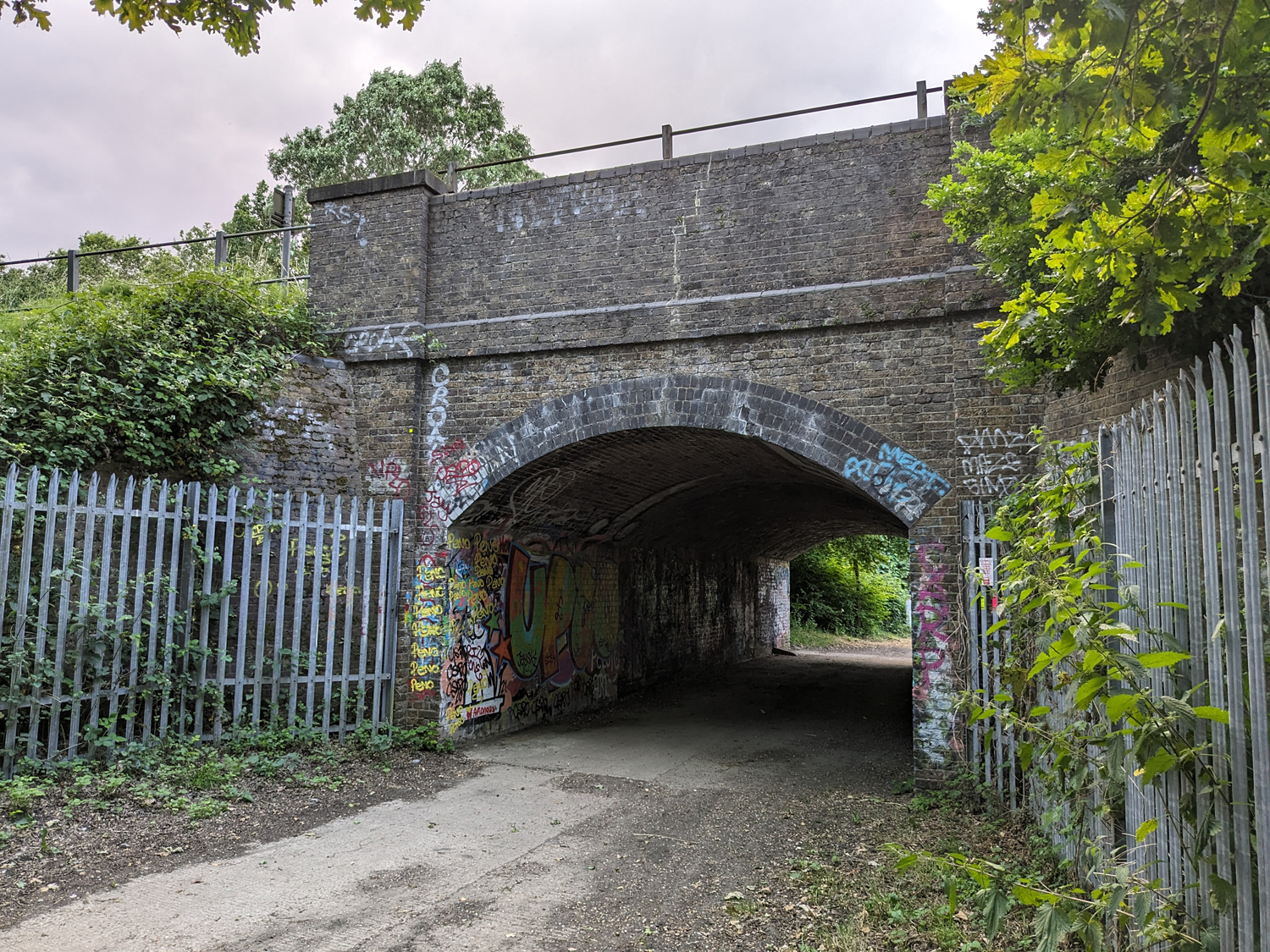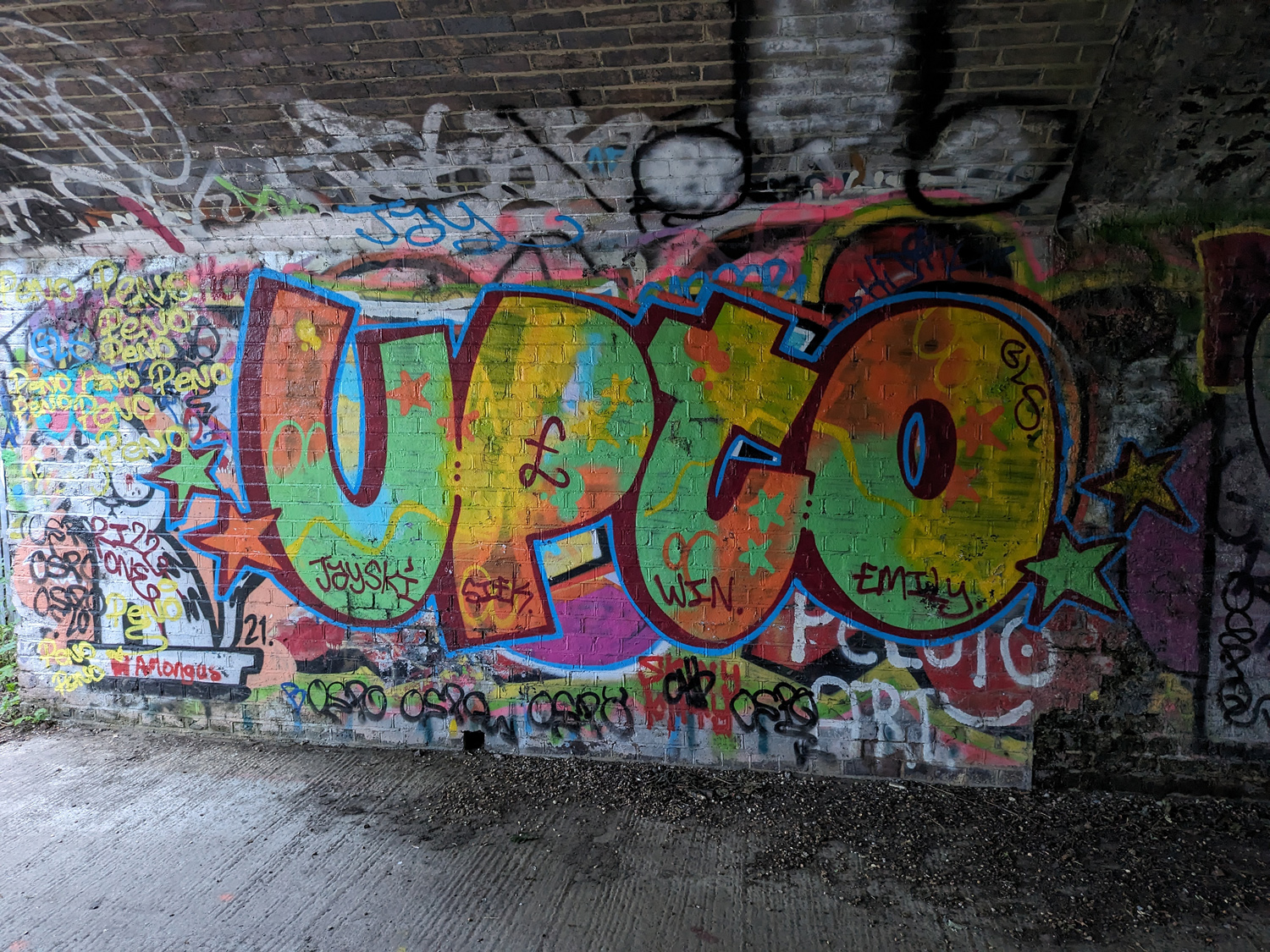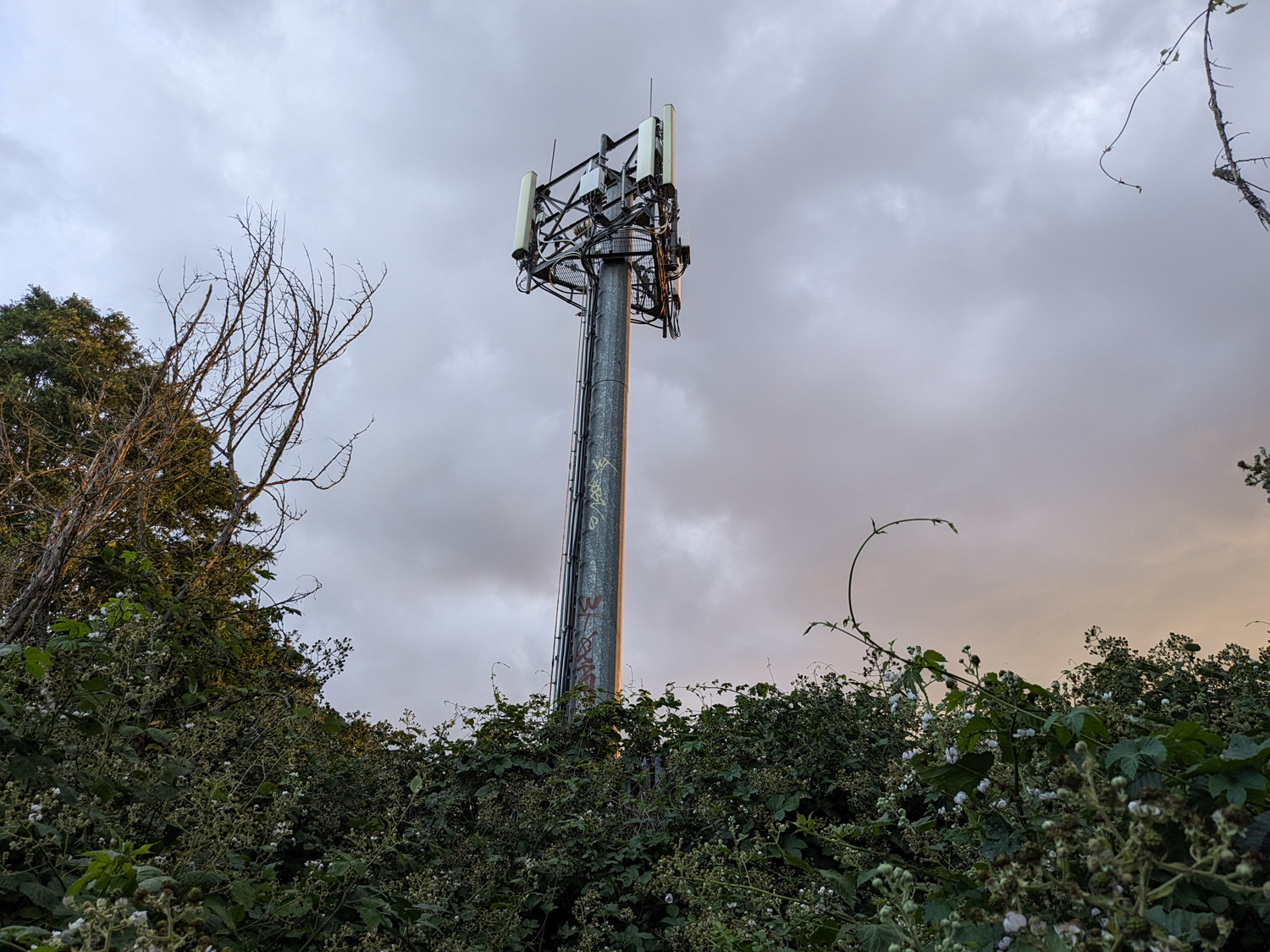 All three lenses deliver the signature Pixel look, with each shot full of vibrant colours, plenty of contrast and brilliant clarity. Tones are realistic and well balanced, with excellent dynamic range across the board. During daylight hours image noise is practically non-existent, and every lens holds up brilliantly in darker indoor locations.
Each camera is a very close match for exposure and white balance. Peek at pixels and you'll spot where the ultrawide and telephoto start to run out of detail, on account of their lower pixel counts, but at surface level they produce results that'll be perfectly pleasing for social media. They're also more than capable of challenging the Galaxy Z Fold 4 for overall image quality.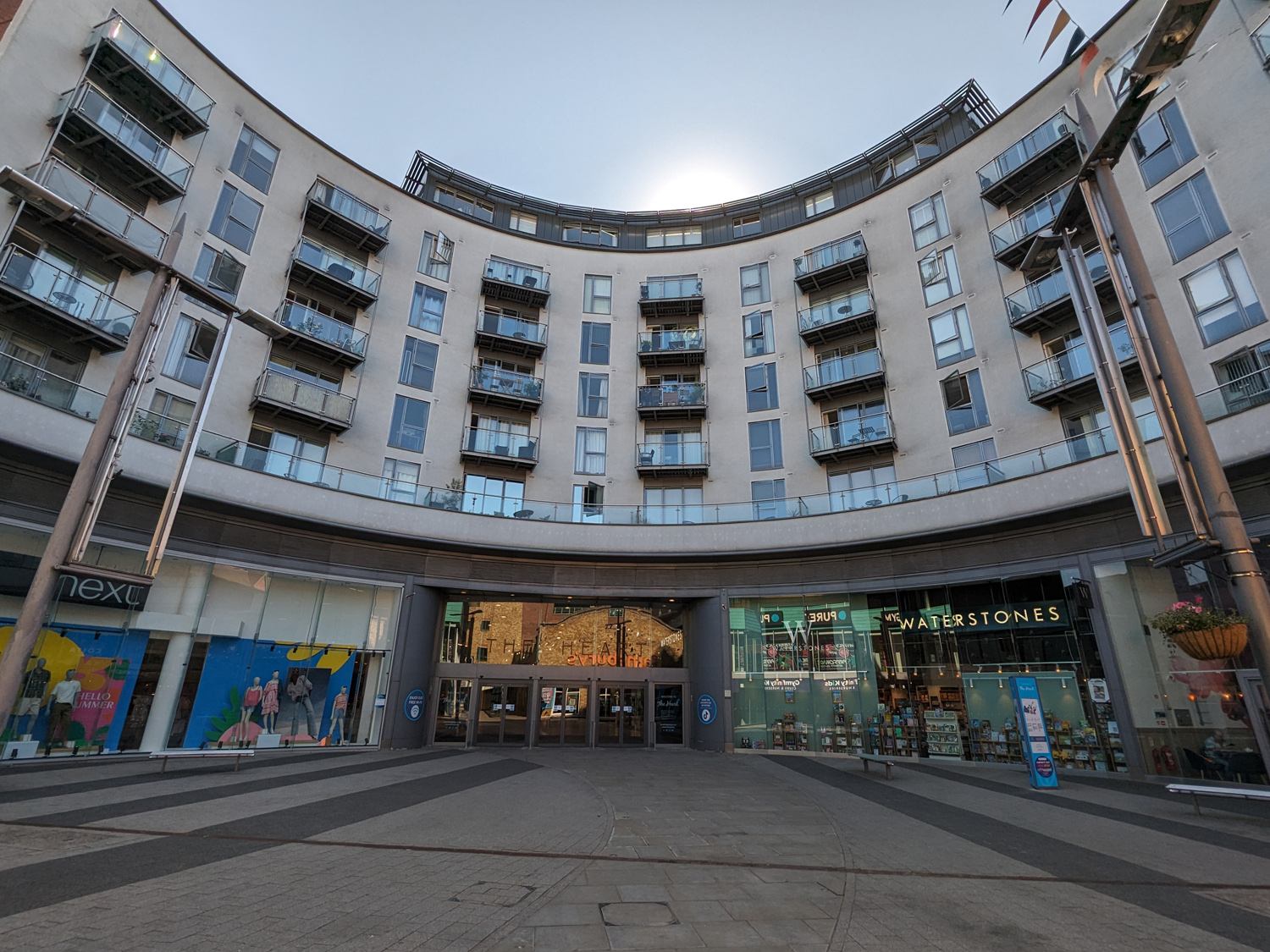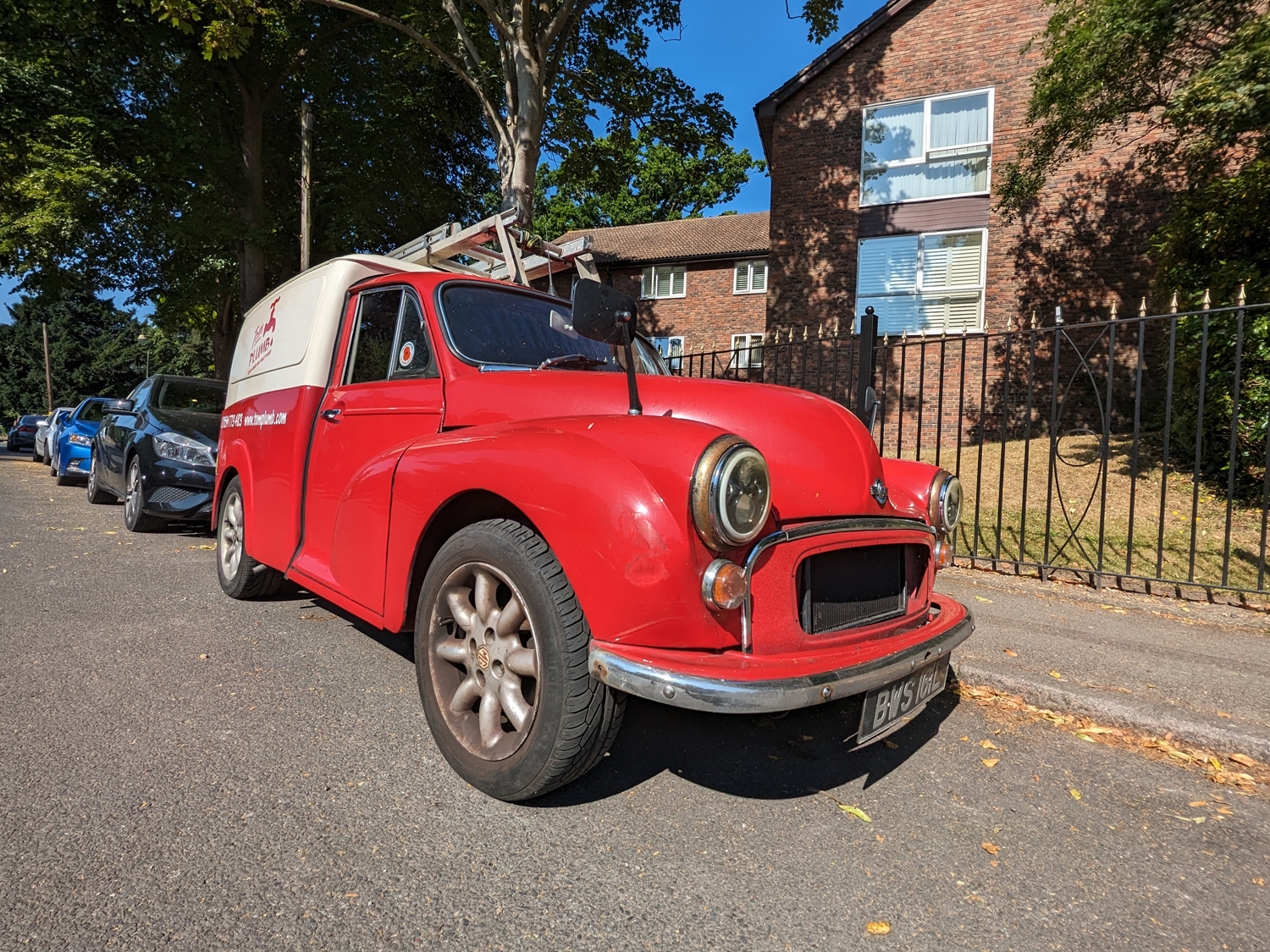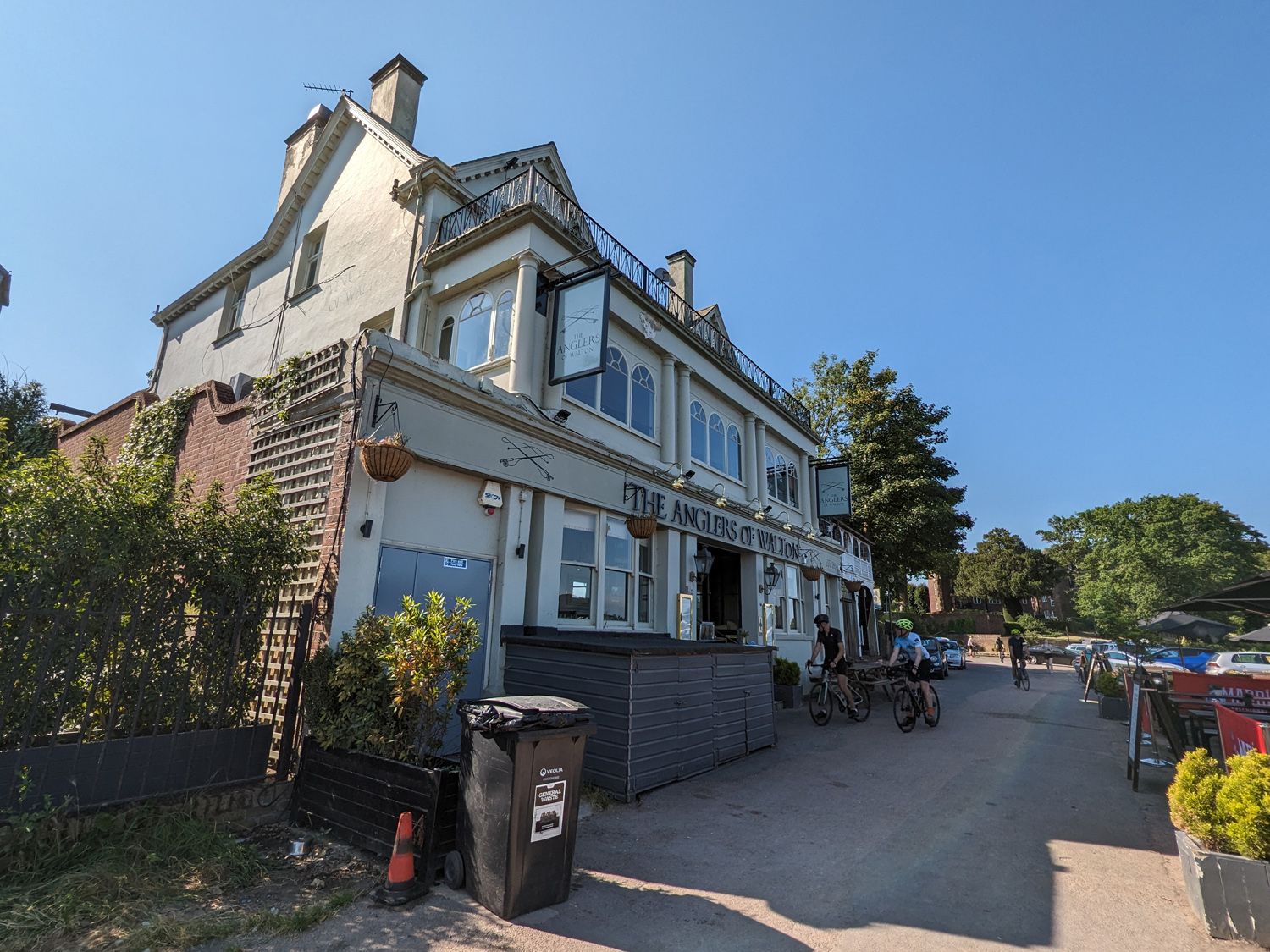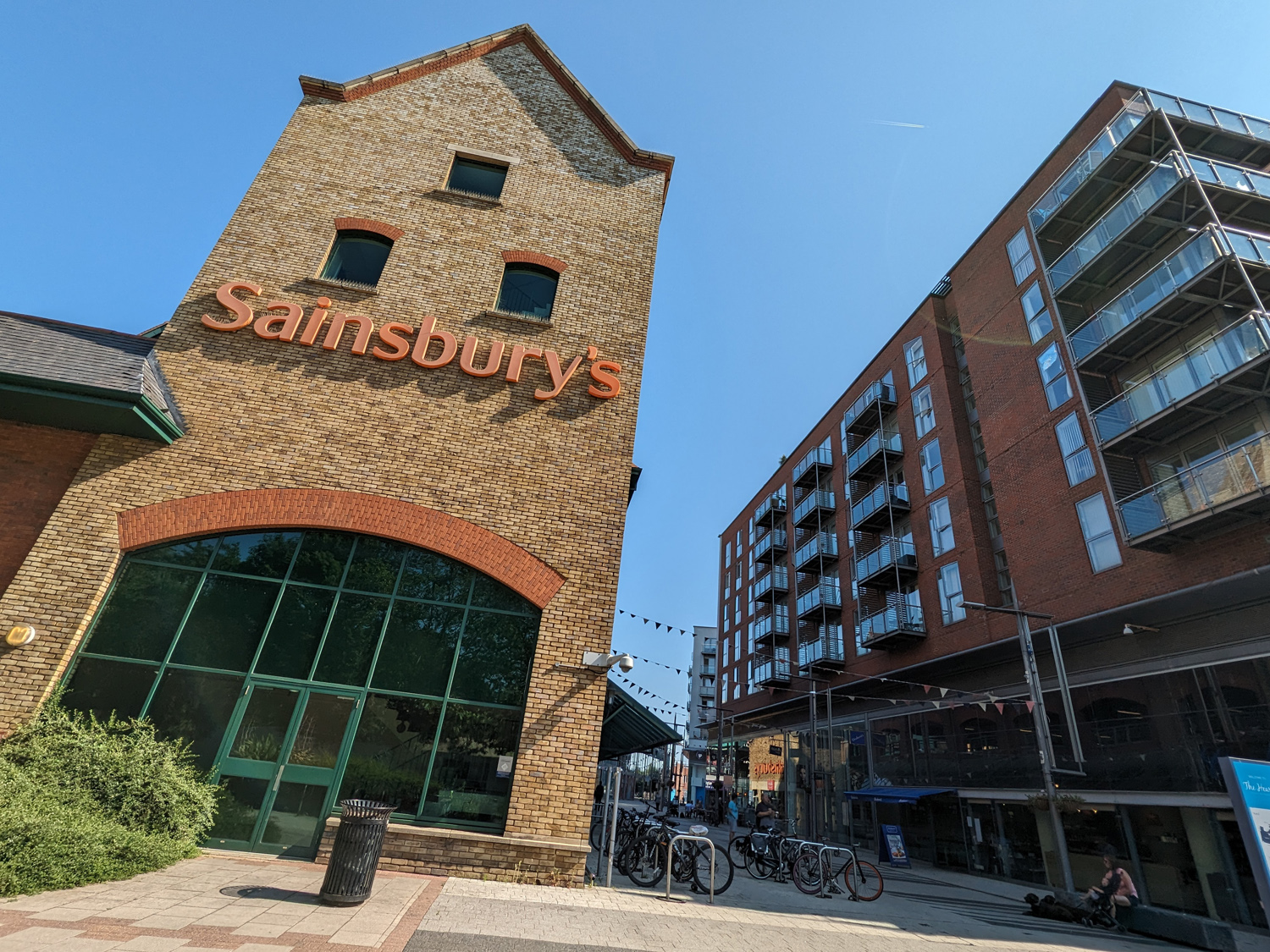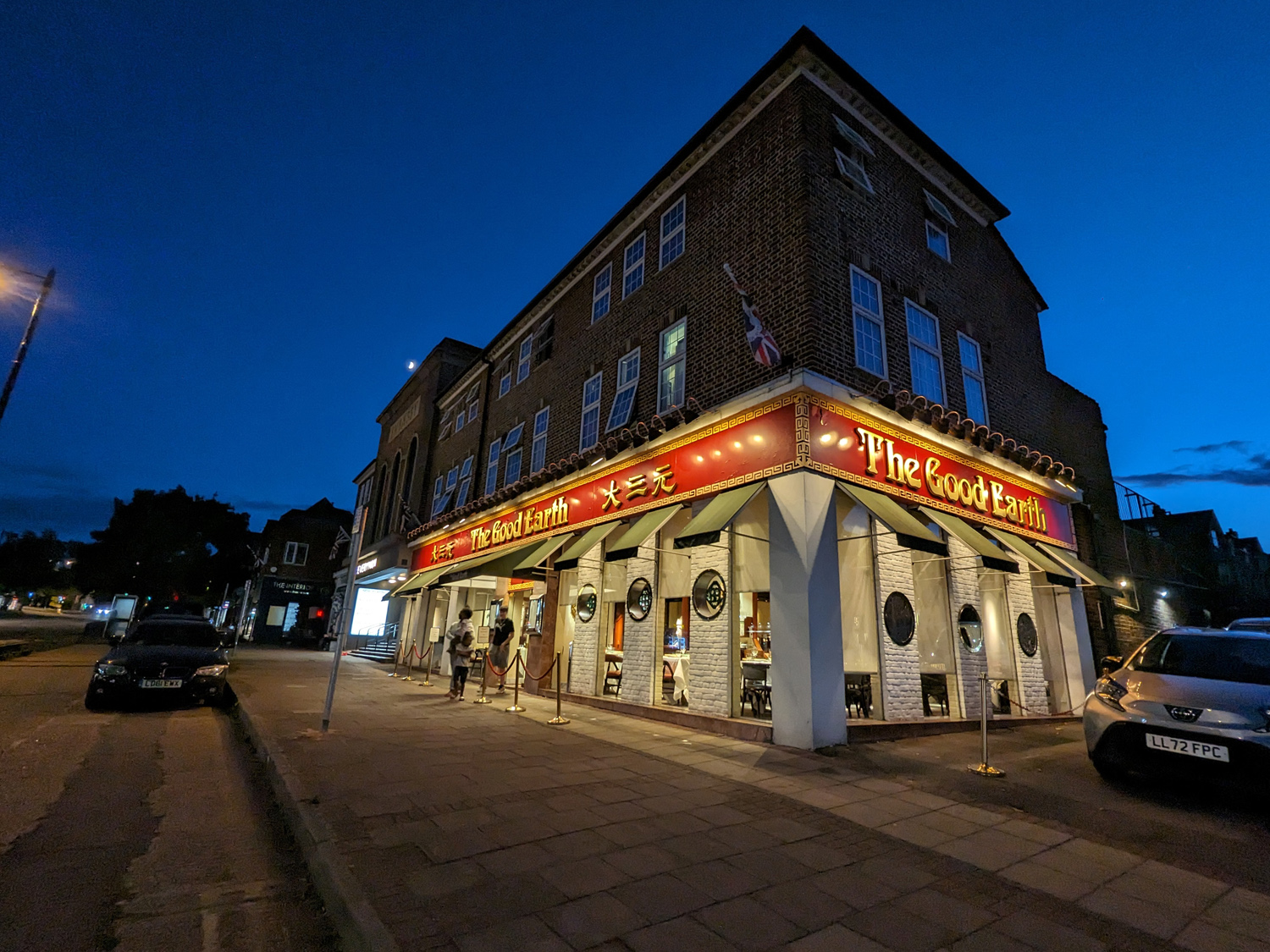 Despite using different sensors the Pixel Fold and Pixel 7 Pro are very evenly matched. It's basically a dead heat at 1x and 2x zoom, with minor differences in sharpness and colour reproduction. The Fold's telephoto sensor has fewer pixels, but a wider aperture lens, so holds up well thanks to Google's clever algorithms.
Use digital Super Res zoom and the Pixel 7 Pro takes the lead on edge detail, but there's not an awful lot in it up to 10x. The Fold tops out at 20x zoom while the Pixel 7 Pro can manage 30x, but neither can avoid stripping out surface details. They'll do in a pinch, but expect something of an oil painting vibe even in great light, which won't challenge phones with 10x optical zooms like the Galaxy S23 Ultra or Xiaomi 13 Ultra.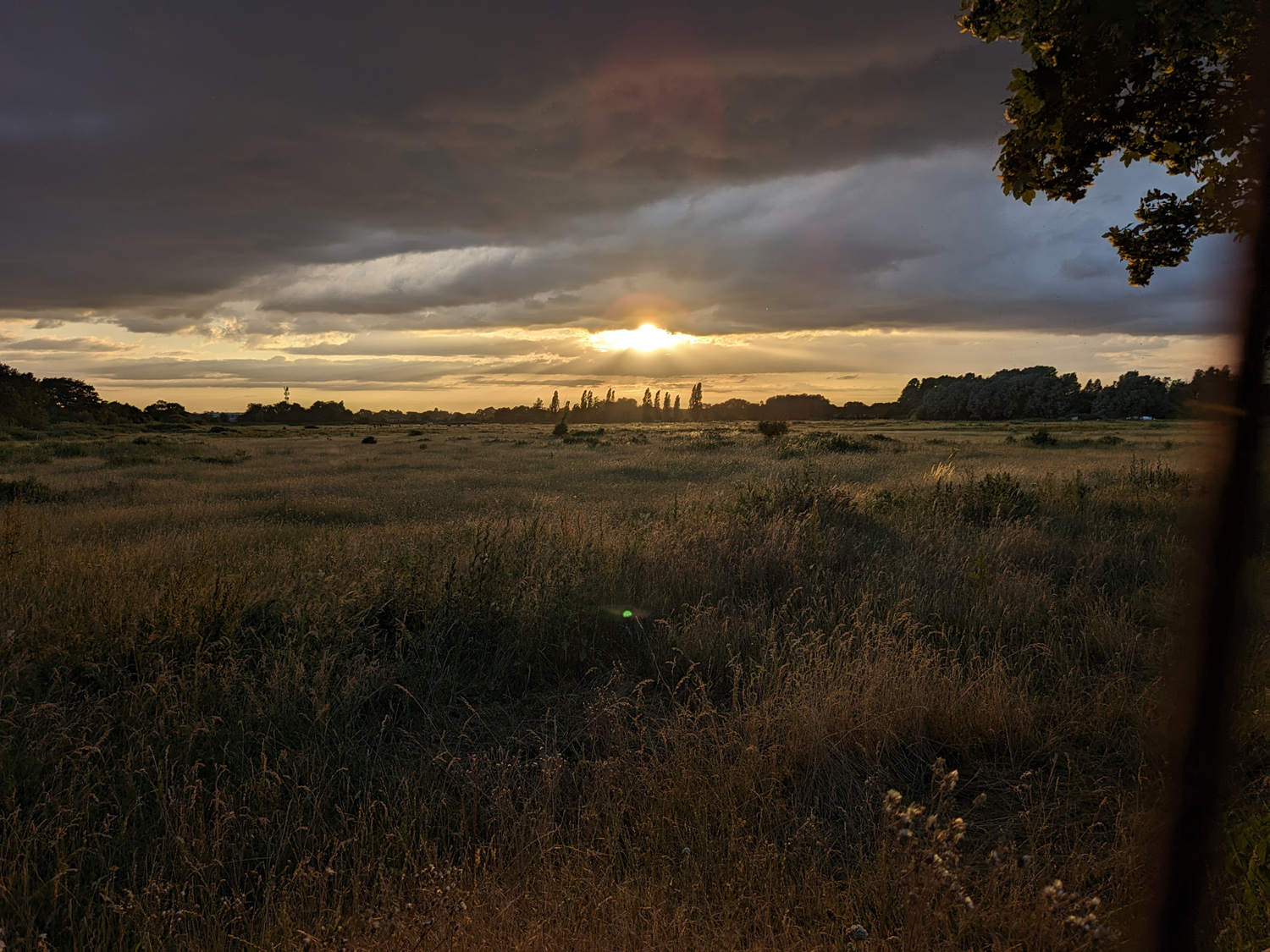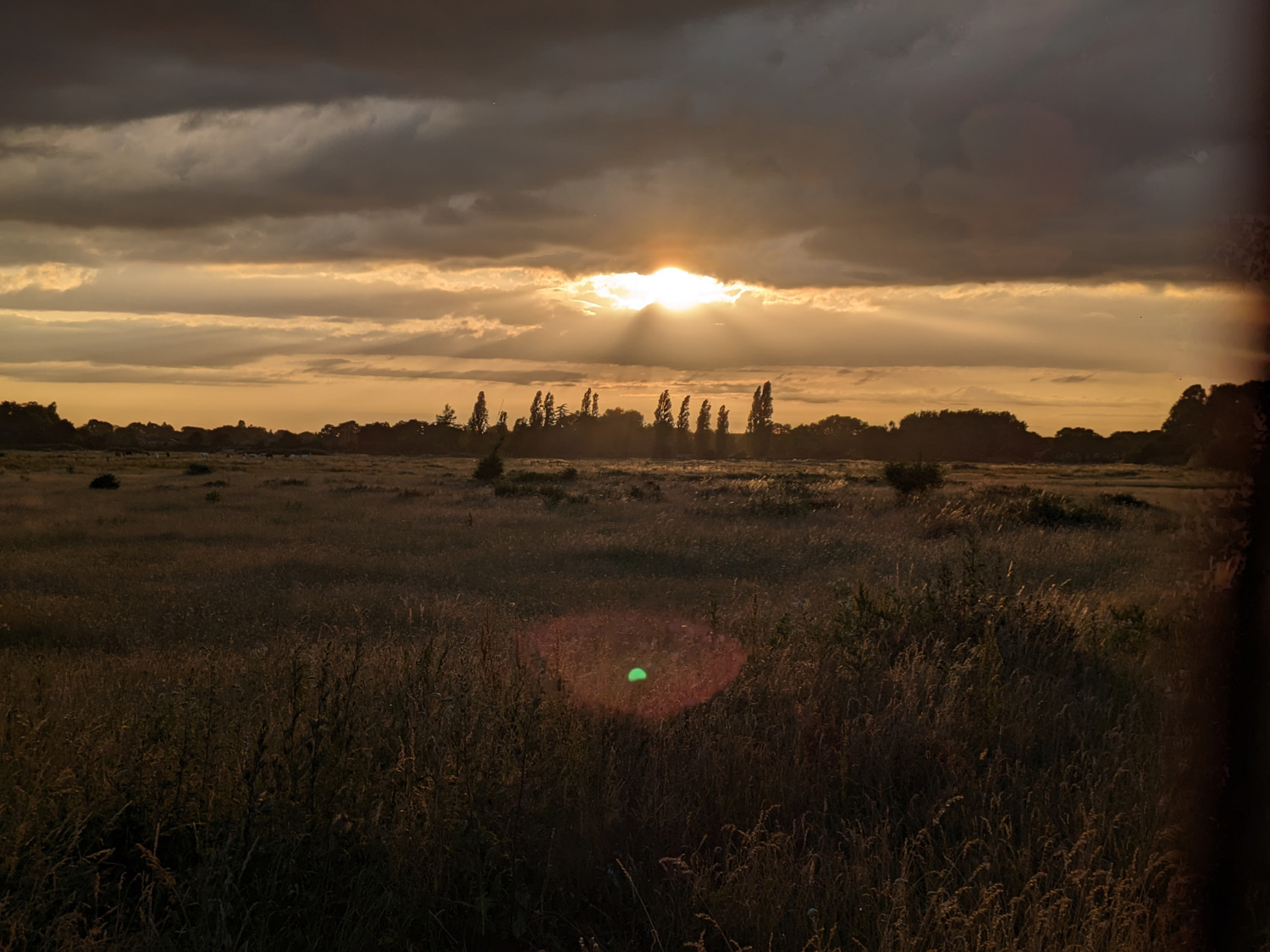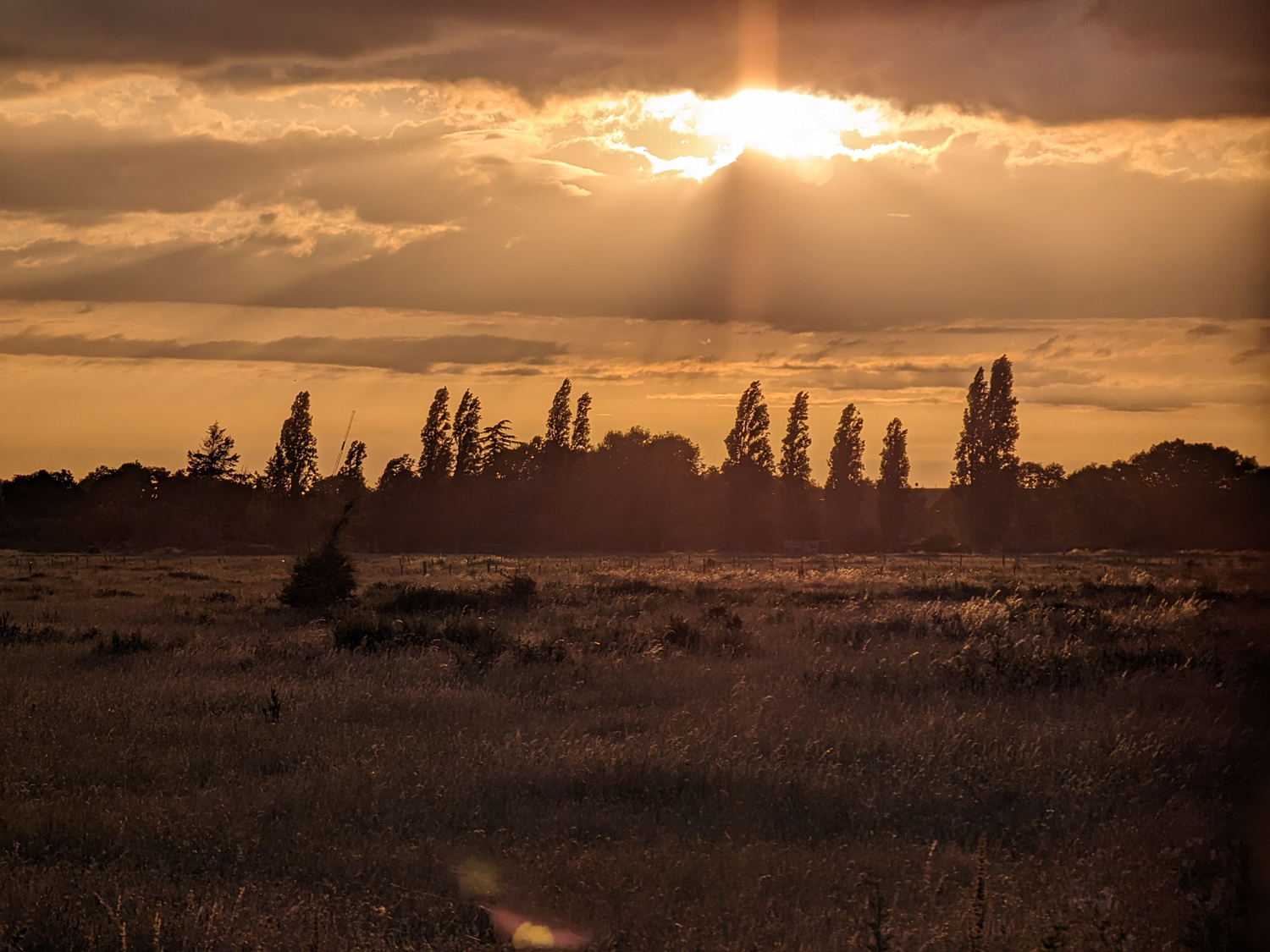 The Pixel Fold's nighttime performance is superb, with plenty of detail preserved and noise kept firmly under control. Colours appear natural, even around harsh artificial lights, and dynamic range is well preserved. The ultrawide and telephoto get a lot softer here, and aren't quite as adept at avoiding exposure blowouts around light sources, but they still cope very well in all but the most challenging of scenes.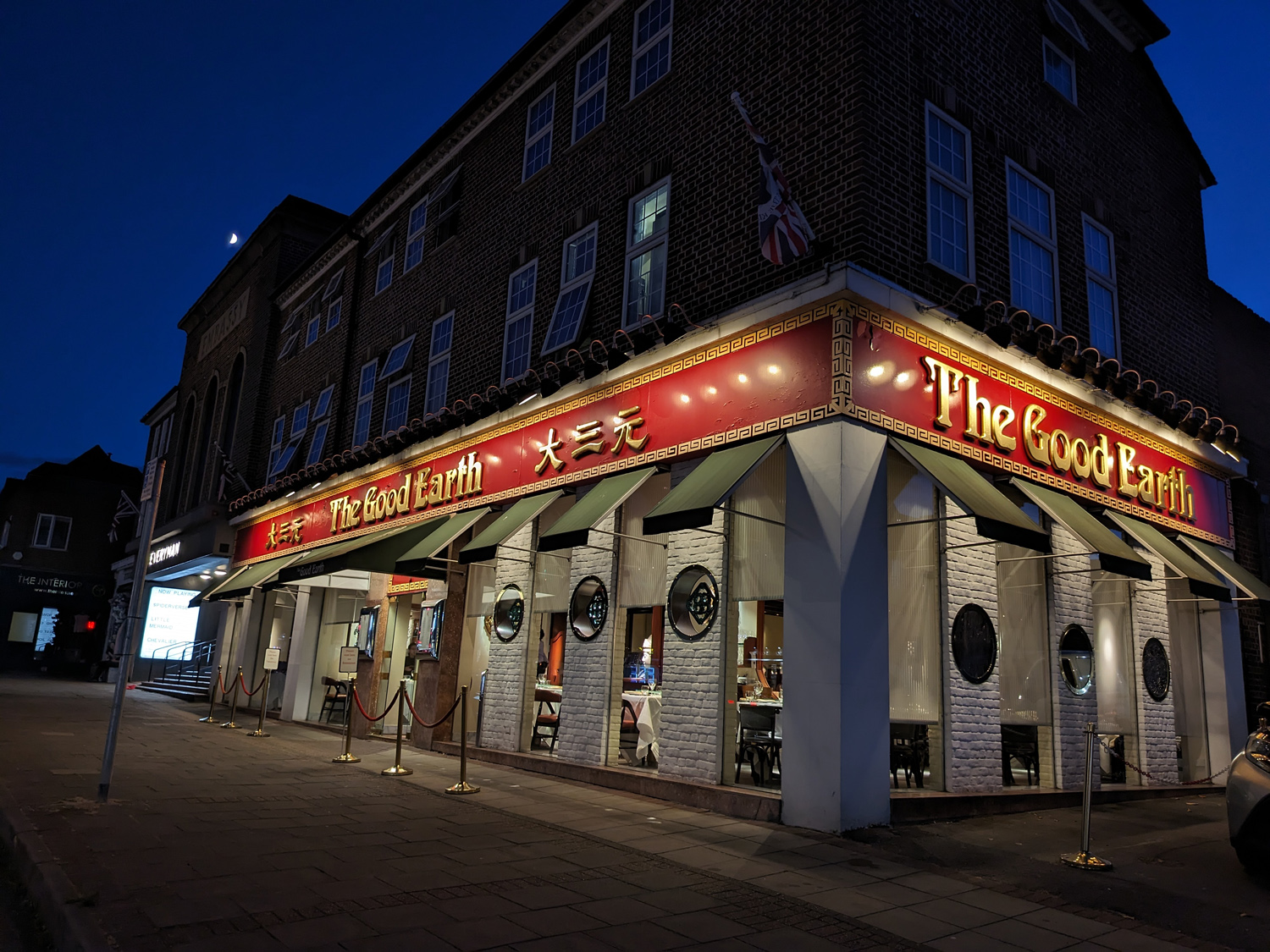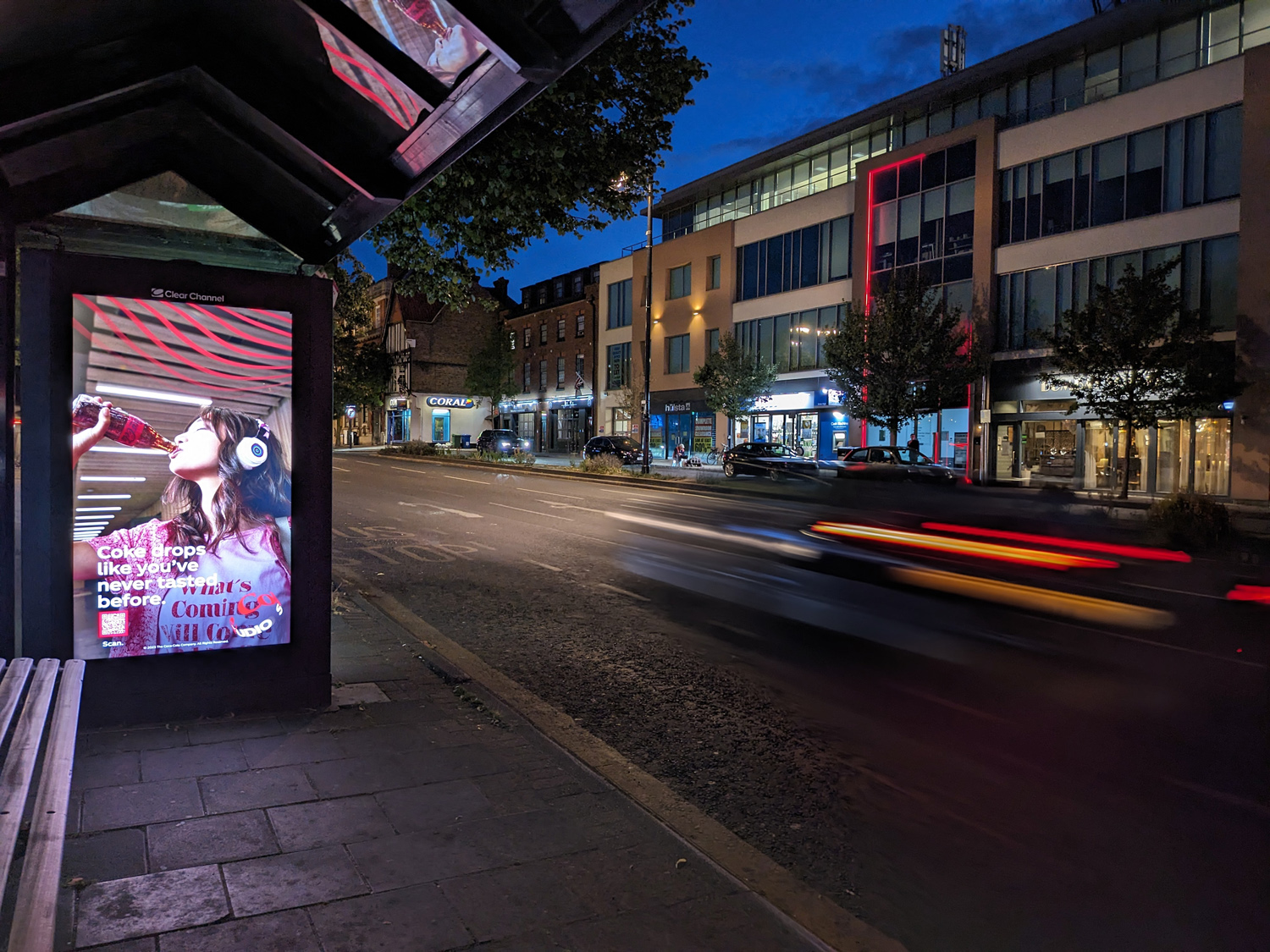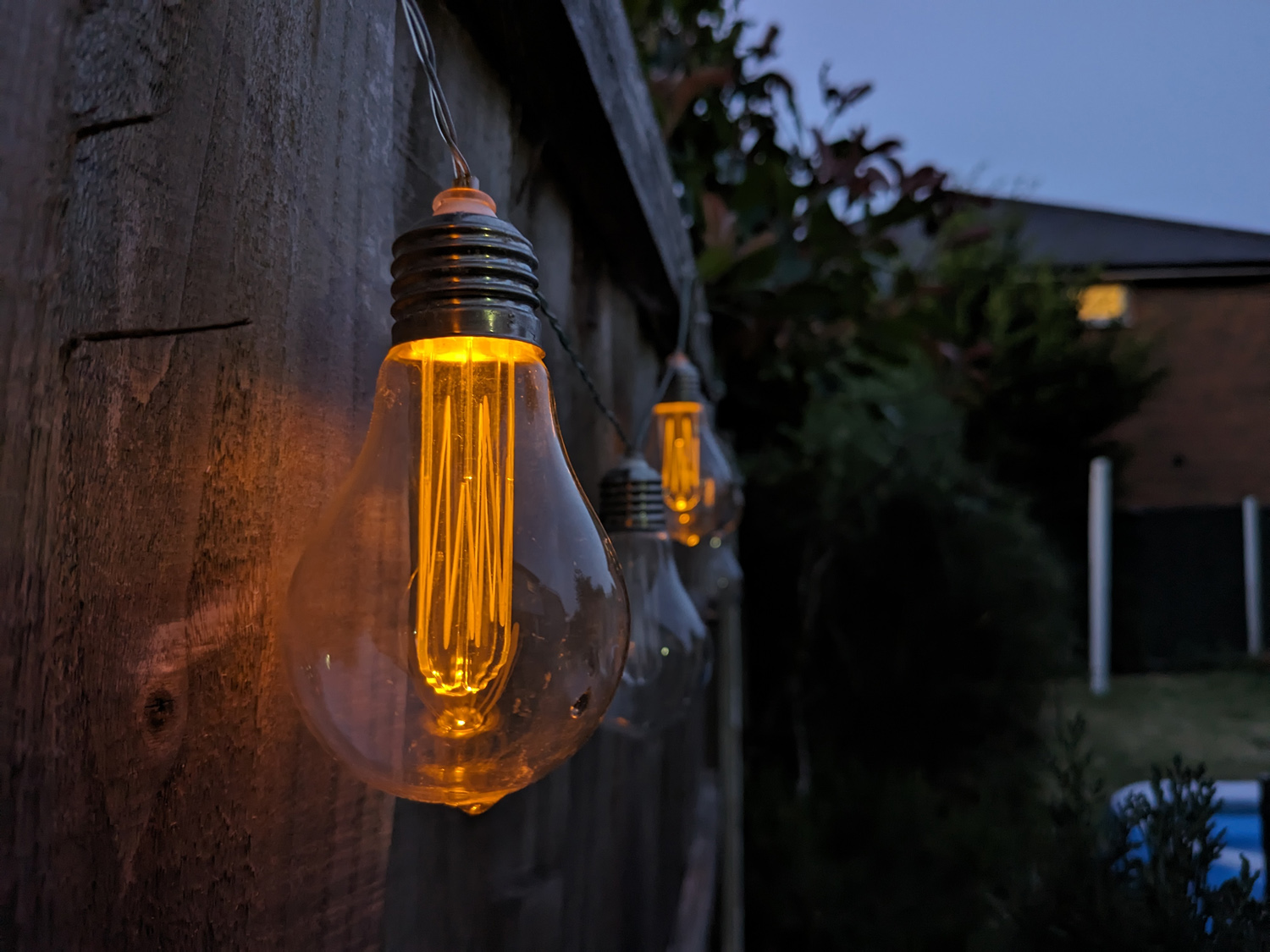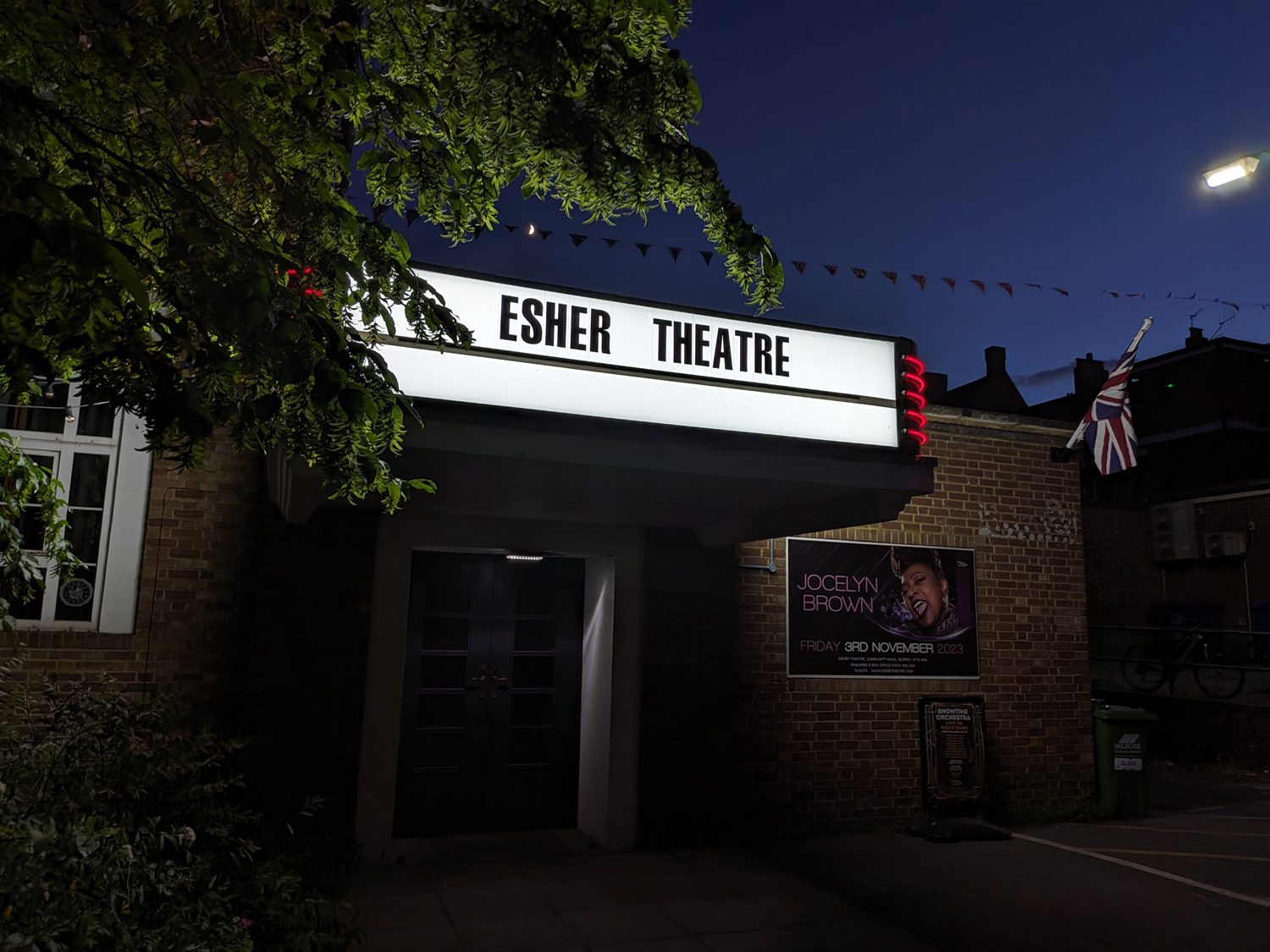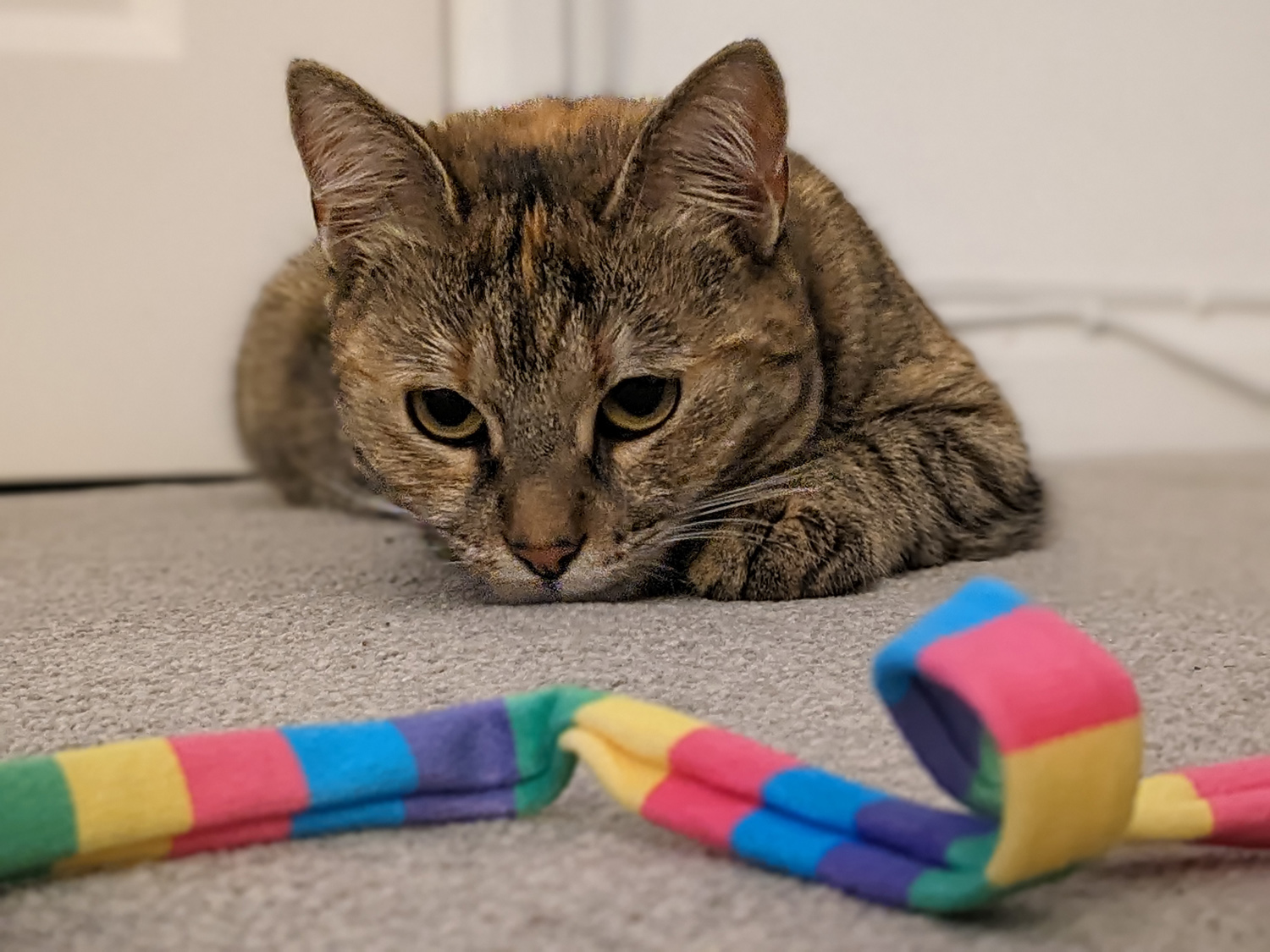 It's a shame the Pixel Fold goes without the Pixel 7 Pro's macro focus stills mode and action pan long exposure ability – this is supposed to be an all-singing, all-dancing flagship, yet its much cheaper sibling has more features. Fingers crossed Google can add the latter in through software later, although the former seems out of the question as it relies on autofocus – something missing from the Fold's ultrawide lens.
Google Pixel Fold verdict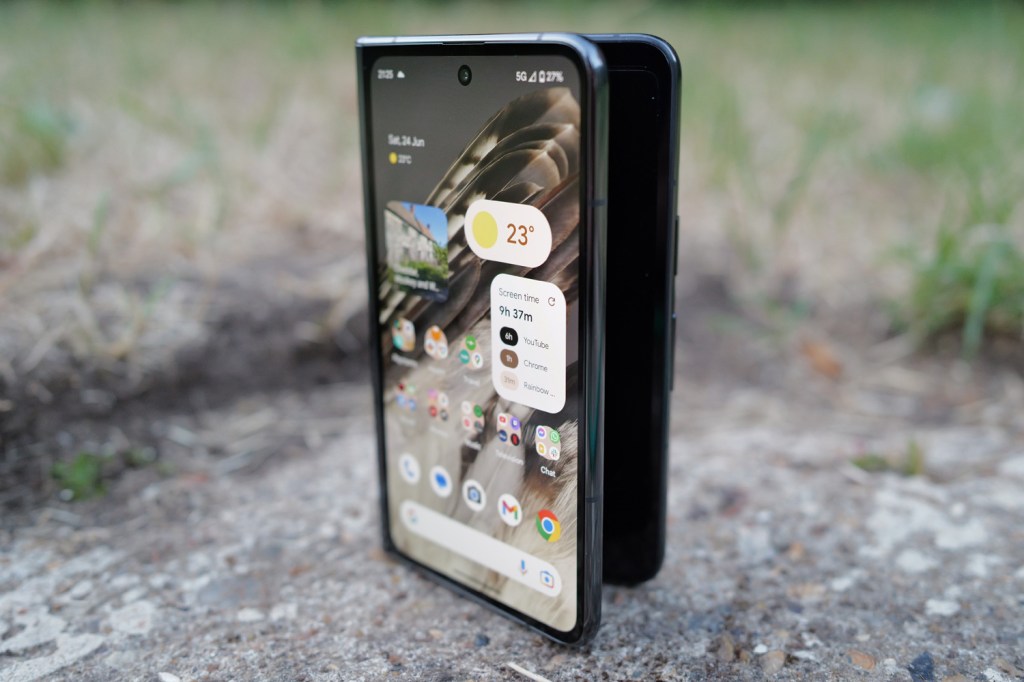 With a much more pocketable form factor than its nearest rivals, an impressive set of rear snappers and a streamlined version of Android that makes the most of the internal display, the Pixel Fold is a fine debut effort. That inner screen is expansive, excels at multitasking, and is a treat for streaming video, yet once folded it in no way compromises on being a regular phone.
That said, battery life and charging speeds aren't all that impressive. It also lacks some of the photography skills of the Pixel 7 Pro (which costs half the price) and is bested on features – just – by the outgoing Galaxy Z Fold 4. We'd call the Samsung's optional stylus support and reverse wireless charging nice-to-haves rather than essentials, and it can't fold completely shut like the Pixel Fold can – but because it's set to be replaced in just a few months, you an snag one for a fair bit less than Google's phone. Durability is up in the air, too – we've had no issues, but other reviewers and early customers haven't been so lucky.
Still, for those besotted with the concept of a tablet-sized screen they can fold up and carry around in a pocket, the Pixel Fold is a very desirable bit of kit.
Stuff Says…
A fantastic form factor and streamlined software, but our first impression is that the Pixel Fold feels like a first effort in several key areas.
Good Stuff
Palm-friendly form factor and sturdy hinge
Continues the Pixel's run of cracking cameras
Android now feels bette suited to foldable form factors
Bad Stuff
Very visible screen crease with big bezels
Mediocre battery life and charging speeds
Questionable durability
Google Pixel Fold technical specifications
Screens
7.6in, 2208×1840 folding OLED w/ 120Hz, HDR10+ inner
5.8in, 2092×1080 OLED w/ 120Hz, HDR outer
CPU
Google Tensor G2
Memory
12GB
Cameras
48MP f/1.7 main w/ dual pixel PDAF, laser AF, OIS
+ 10.8MP f/3.1 telephoto w/ dual pixel PDAF, OIS, 5x optical zoom
+ 10.8MP f/2.2 ultrawide rear

8MP, f/2.0 internal selfie cam

9.5MP, f/2.2 outer selfie cam w/ dual pixel PDAF
Storage
256/512GB
Operating system
Android 13
Battery
4821mAh w/ 21W wired, 7.5W wireless charging
Dimensions
158x140x5.8mm (unfolded) 140x80x12.1mm (folded, 283g