25 of the best cheap Nintendo Switch games
UPDATED: Affordable games to keep you playing all summer long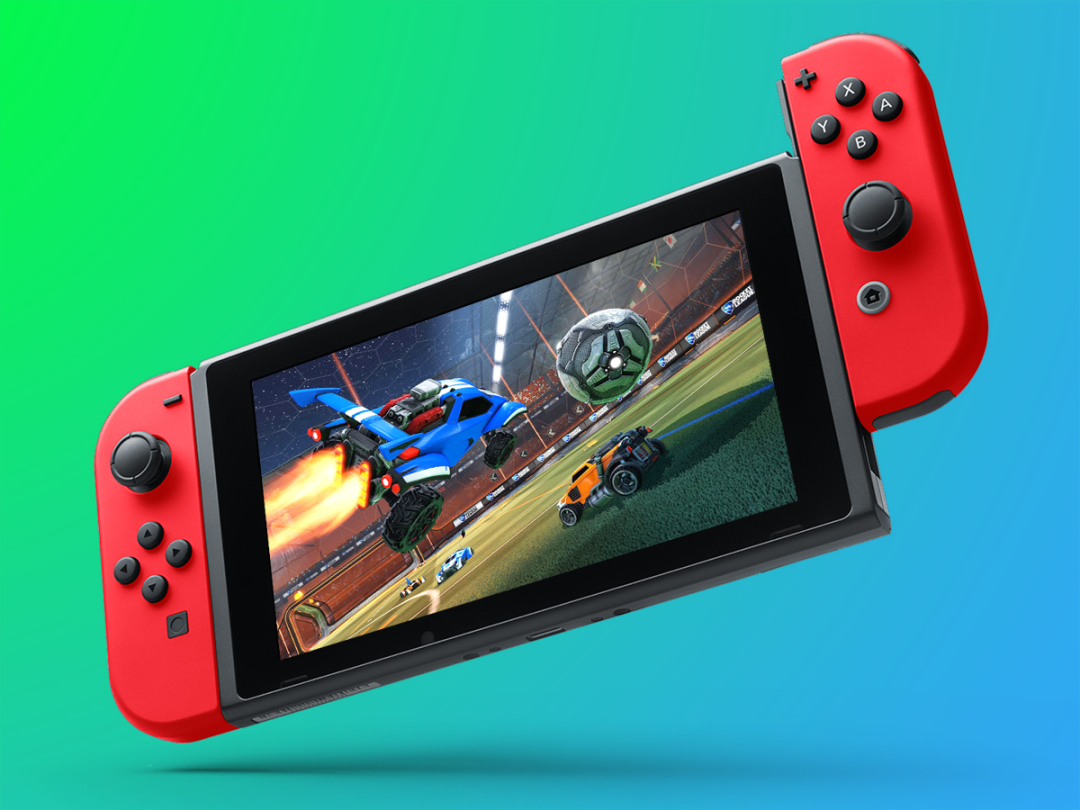 If you own a Nintendo Switch, you really owe it to yourself to buy heavy-hitters like Super Mario Odyssey and Zelda: Breath of the Wild – but beyond those games, you don't have to break the bank to keep up a steady stream of gaming on the go.
The Switch's digital eShop is pretty packed with great games now, and many of them can be had for very little cash at all. In fact, we've picked 25 games that we love that all sell for £17/US$20 or less apiece, including indie favourites and multi-million-selling smashes alike. A lot of the games featured here regularly go on sale too, so keep your eyes peeled and you might be able to pick up a few of them for even less dosh.
You can't go wrong with any of these, so if you're seeking something fun and affordable that you can download right now, then give these a whirl. And if you're looking for the most amazing Switch games regardless of asking price, click here for our must-play picks.
Additional words by Matt Tate
Chicory: A Colorful Tale
Or, Colouring Book: The Game. In this delightful top-down adventure game you play as a little dog (named after your favourite food) who comes into possession of the magical paintbrush that's supposed to be wielded by the titular artist, Chicory. With the world devoid of colour, it's up to you to overcome crippling self-doubt and restore it missing vibrancy.
Chicory: A Colorful Tale is an extremely polished old-school Zelda-like that consistently serves up fun puzzles, zany characters to befriend and surprisingly memorable boss fights. And it all sits underneath a painting mechanic that works perfectly with the Switch's touchscreen. Come for the colouring in, stay for the genuinely affecting messages about impostor syndrome and creativity.
Star Wars: Knights of the Old Republic
Bioware's legendary Star Wars RPG is being remade for modern hardware, so now is the perfect time to either revisit the original, or discover its superb storytelling for the first time. Set thousands of years before the events of the Star Wars films, you play as the last hope of the Jedi Order, with the Republic on the brink of falling to the Sith.
Bioware's signature choice-based gameplay is a massive part of the KOTOR experience, allowing you to mould the kind of Jedi you want to be. And while the turn-based combat shows its age, any Star Wars fan owes it to themself to play this game. Happily, the rock solid Switch port is as good a way of doing so as you'll find.
The Ramp
It's a good time to be a fan of skateboarding games, and while OlliOlli World is our current pick of the genre, you can have plenty of four-wheeled fun for under a fiver. The Ramp is an unapologetically stripped back skateboarding game.
There are no missions, no high scores to chase and no unlockable gear. The Ramp – described by its maker as a "digital toy" -is instead focused solely on achieving that zen-like flow state that makes real-life skateboarding so compelling. It's just you and a half-pipe. Try not to fall flat on your face.
TOEM
TOEM is a game about taking photos and helping people, and that's about it. And we love it. Deserving winner of the Debut Game award at 2022's BAFTA Games awards, TOEM is a bite-sized adventure game in which you travel between a series of beautifully hand-drawn diorama-like levels armed with nothing more than a point-and-shoot camera. There is a grand finale, but we don't dare spoil it,
Along the way you'll bump into a host of oddball characters, most of them needing a problem solved, and conveniently the solution very often involves presenting them with your carefully framed photographs. TOEM is a delightfully breezy and very welcoming game, but it's also a completionists' dream, and you'll likely still have plenty of challenges to hoover up when the credits roll. The black and white visuals look superb on the Switch OLED's display too.
Final Fantasy VII
Do you really still need selling on this one? (The Switch version is great.)
Death's Door
We've raved about Death's Door in several other places on this fine website, and we're very happy to do it again. It's another unmistakably Zelda-like action-adventure game in which you play as a crow who reaps souls for a living. But a very bad day at the office sends you off on an epic journey into a twisted fantasyland to take on creatures that have found a way of cheating death.
We first played Death's Door on Xbox, and were immediately taken by its tricky but never unfair combat, ingenious world design and dry sense of humour. It's an ideal handheld game, though, so pick it up on Switch if you haven't already.