Xiaomi 11T Pro review
Sub-flagship price, supersonic charging speeds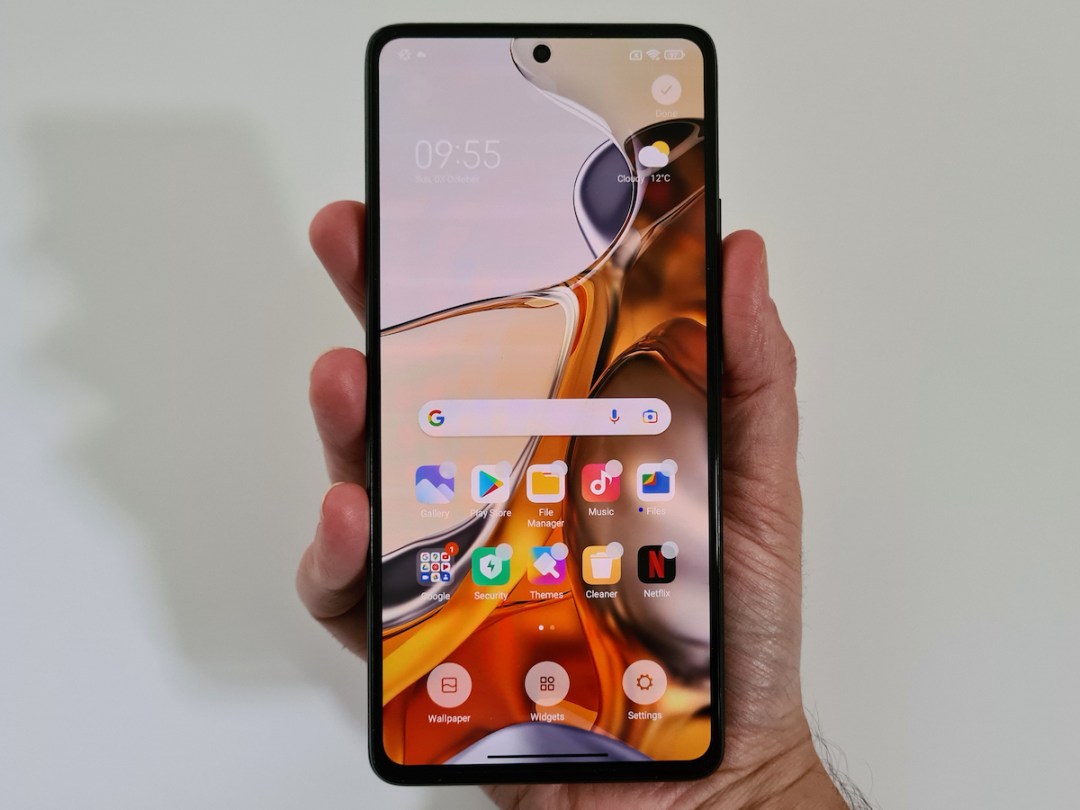 Mid-range flagship. Sub-flagship. Flagship killer. Call them what you want, there's no shortage of keenly priced handsets looking to steal customers away from the top tier.
Six months ago, Xiaomi played its hand with the Mi 11, an impressive device that deliciously blended screen, CPU, camera and design smarts at a price that undercut the likes of Samsung and OnePlus.
Now its successor is here – and it aims to mix the formula up a bit. The 11T Pro goes without a few premium additions in order to drive the price down further. It also ditches the Mi branding for the first time, too.
But has enough time passed that the Mi 11 is no longer worth your cash – or is this a case of the snake eating its own tail?
Xiaomi 11T Pro design & features: clever compromise
It might share a number with the Mi 11, but the 11T Pro doesn't share a whole lot else. The rear camera array has been redesigned, while glass has been swapped for plastic in the name of cost-cutting. Even the colour choices are a bit more sensible.
The metal-effect rear might look premium, but it doesn't feel it in the hand: that glossy finish can be a real fingerprint magnet. At least Xiaomi has kept branding to a minimum, and the neatly-contained camera bump looks particularly slick – if a little derivative of what Samsung is doing right now.
It's a bit chunky at 204g, but sits comfortably in your hand, and it's not so huge that one-handed use is completely out of the question. Just be sure to limber up your thumb first. Like most modern flagship phones, it also does without a 3.5mm headphone port or microSD storage.
The fingerprint sensor is now built into the power button at the side of the phone, rather than buried under the display like it was on the Mi 11. It's at a sensible height for both right-handers and southpaws, so finger yoga isn't required every time you want to unlock the phone. Plus it's quick to pick up your digits.
The lack of curved glass and a cheaper-feeling rear panel make this a more generic-looking handset than the Mi 11, but it's still on a par with most similarly priced rivals.
Xiaomi 11T Pro display & sound: not much compromise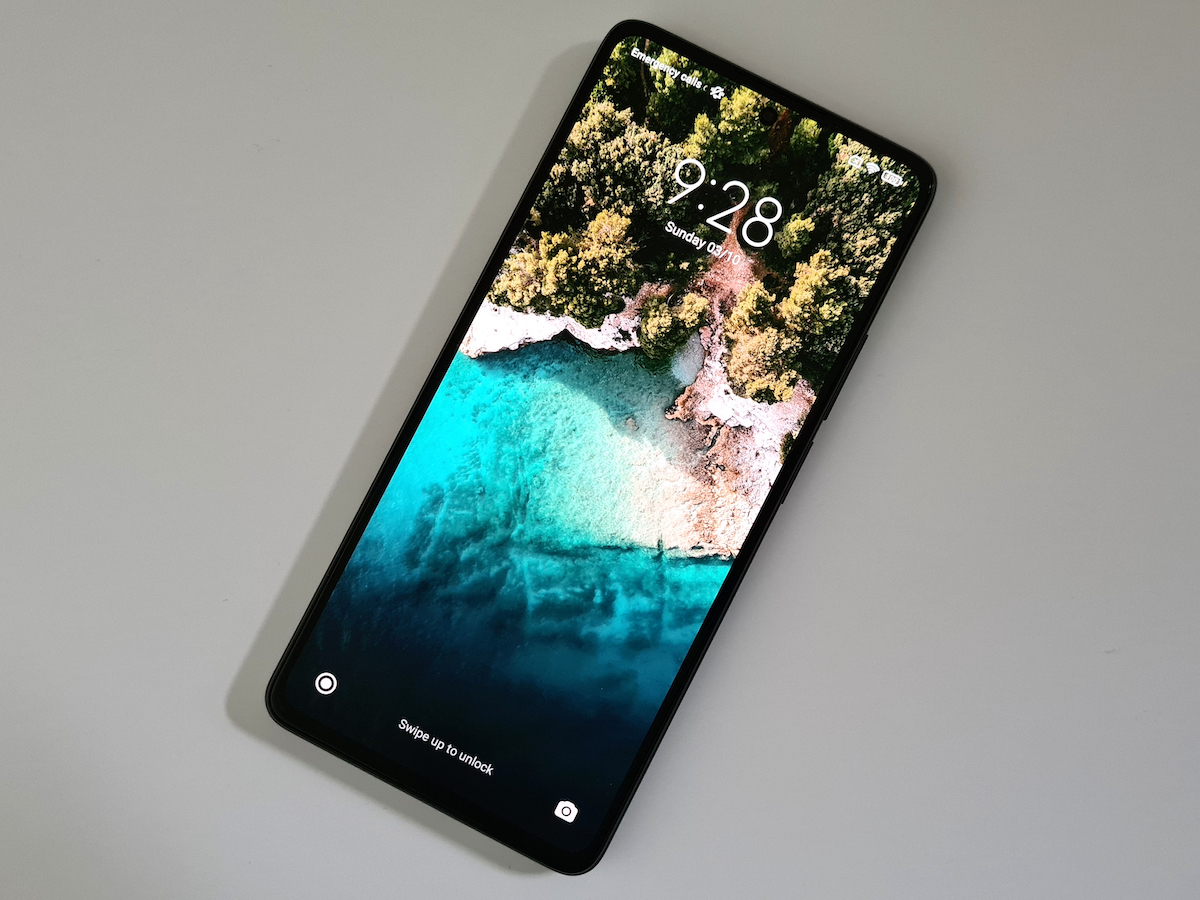 On paper, the display is where the 11T Pro takes the biggest backward step from the higher-end Mi 11. This new handset has a smaller screen with flat edges (instead of gorgeous curved ones) and fewer pixels to boot.
That being said, you still get a palm-filling 6.67in panel with a 2400×1080 resolution that's the gold standard for mid-range phones. And it's still AMOLED tech underneath, which means flawless contrast, vibrant colours and deep, inky blacks that make photos and videos truly pop. A 120Hz refresh rate makes scrolling and swiping feel super-smooth, too.
The hole-punch camera sits at the top-centre of the display, instead of the top-left, which is arguably more distracting when you're watching videos or playing games, but there's really not much in it. Both options more subtle than the iPhone 13's notch.
Colours are accurate, being vibrant without appearing unrealistic, and beyond an adaptive setting that auto-adjusts based on ambient light, there's plenty of scope for tweaking further using custom colour temperature profiles. Peak brightness isn't quite has good as it was on the Mi 11, but HDR content still pops and the screen is perfectly usable outdoors in direct sunlight.
The 11T Pro also has the sound chops to match its display muscle, with top- and bottom-firing stereo speakers tuned by Harman Kardon. They've got plenty of punch and, although bass is lacking, produce an impressively wide soundstage which won't have you instantly scrambling for the nearest pair of earphones.
Xiaomi 11T Pro camera: includes what counts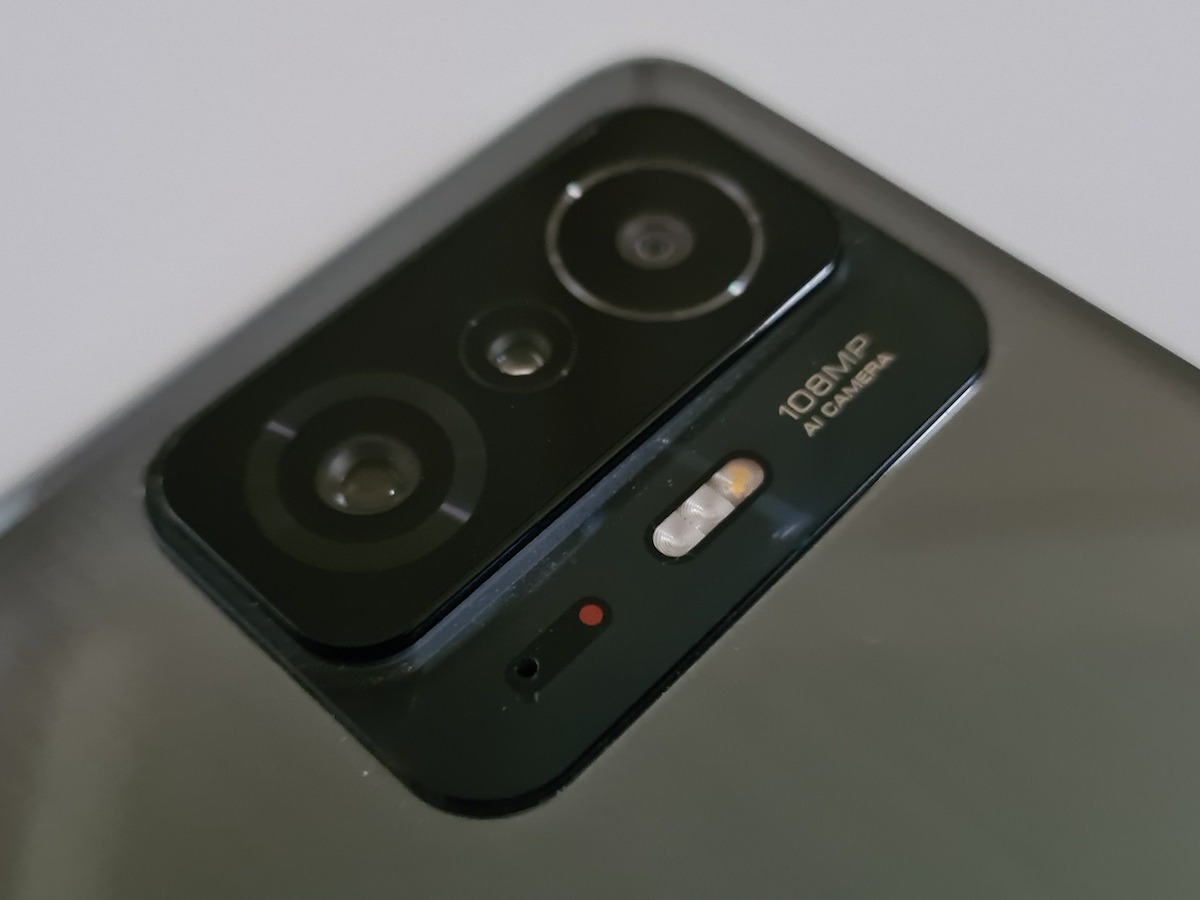 Rather than go overboard on the lens count, Xiaomi has kept things relatively simple – something you can't say for many mid-rangers.
There's no useless depth sensor, for one. There's no dedicated telephoto either, but the main snapper's high pixel count means you can at least rely on digital zoom a little more than you can with rival hardware. Push beyond 5x and there's a big drop off in detail, though.
What you do get is an 8MP ultrawide (a downgrade from the Mi 11's 13MP sensor) and a 5MP macro lens, complete with autofocus. Wide-angle results are of noticeably lower quality than the main sensor, and both exposure and colour balance aren't quite as on point. It can capture a lot more of a given scene than the main sensor though, so still has its uses.
The Super Macro mode is unlikely to see as much use as the ultrawide, and doesn't produce otherworldly images like the microscope lens on Oppo's Find X3 Pro, but autofocus does let you take some pleasingly clean close-ups with little effort.
The 108MP sensor is the real main event, using pixel-binning to produce impressively detailed images for a mid-range device, even if they lean towards oversharpening at times. Dynamic range is handled well, even in scenes with massive variations in lighting, and colours are accurate for the most part. There's also a pleasing amount of natural bokeh when shooting portraits, without having to activate the dedicated mode.
Colour accuracy can be hit and miss, sometimes judging a scene perfectly, then occasionally appearing either too vibrant or a little washed-out. The inconsistency can be frustrating, but images generally look pleasing and true-to-life. There's also no image stabilisation here like you'd find on the Mi 11, meaning steady hands are needed for the sharpest results in low light. Noise creeps in quickly – faster than you'd expect given the pixel count – but enabling the dedicated night mode does much to counteract it.
Overall performance is comfortably on par with most mid-range rivals, but those looking for the top camera at this price will still be best served by the Google Pixel 5.
Xiaomi 11T Pro performance: brings the heat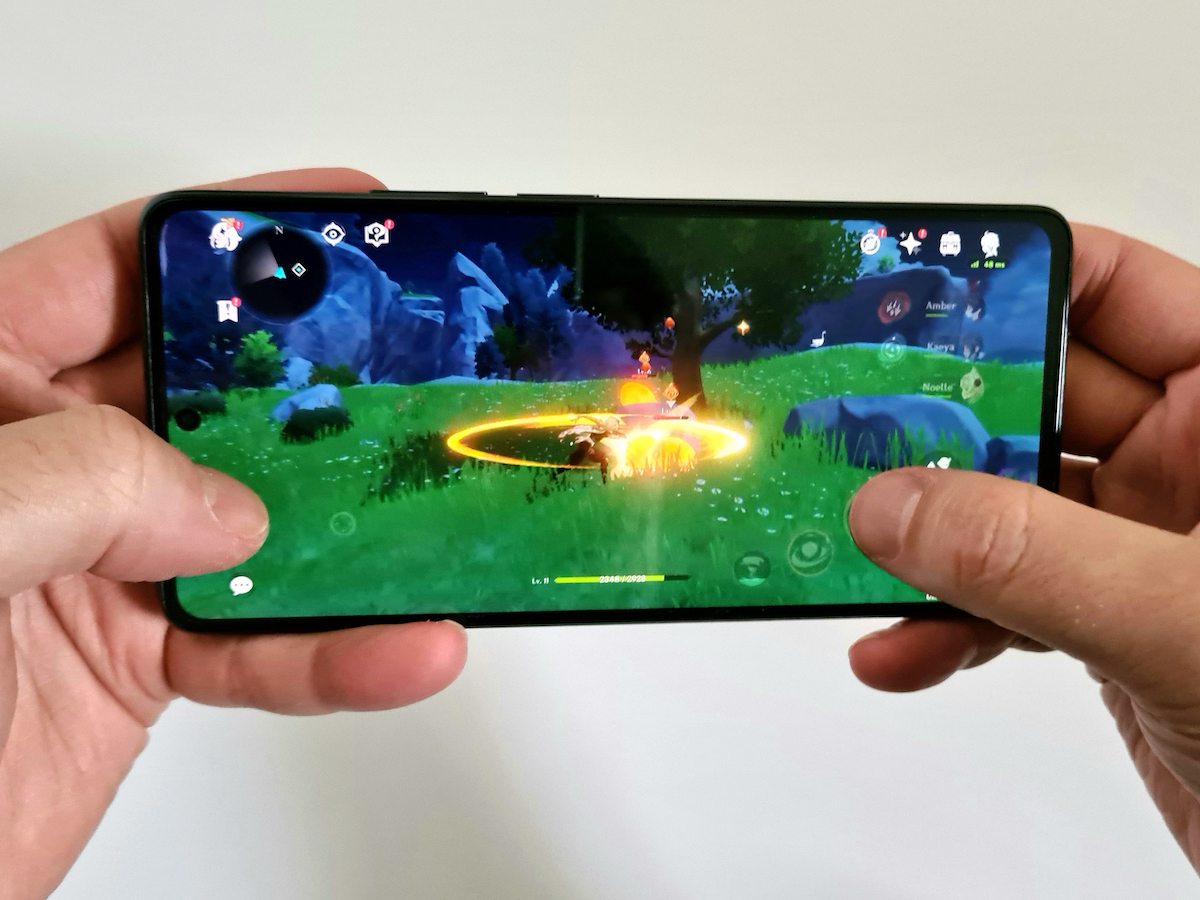 When it comes to hardware potency, the 11T Pro doesn't mess around. It packs a Snapdragon 888, currently the beefiest mobile silicon Qualcomm makes, paired with either 8GB or 12GB of RAM, depending on the model. That's on par with what you'll find on much pricier handsets.
In practice, those specs all but guarantee a near-flawless Android experience, whether the phone is fresh out of the box or loaded up with apps, games and homescreens full of widgets. Animations are buttery smooth, apps load quickly and they aren't forced to reload when multitasking.
It can get a little toasty when you push it hard, which can lead to inconsistent numbers in synthetic benchmarks, but that's like saying you can't enjoy a Ferrari because roads have speed limits: for everyday use, the 11T Pro feels every bit as responsive as a flagship phone.
Gaming is a delight, with even more demanding titles like Genshin Impact defaulting to their high detail settings and running without any stuttering. The 11T Pro's screen resolution might be lower than true top-end phones, but that just means it doesn't have to work as hard to have games looking their best – which should guarantee smooth frame rates for a while to come.
Our review unit had 256GB of on-board storage, which carries a £50 premium over the 128GB version. With no microSD card support, the higher capacity model might be worth the extra outlay if you simply have to have your entire music and photo collections in your pocket at all times, but we reckon the cheaper model is better value.
Xiaomi 11T Pro software: not Mi style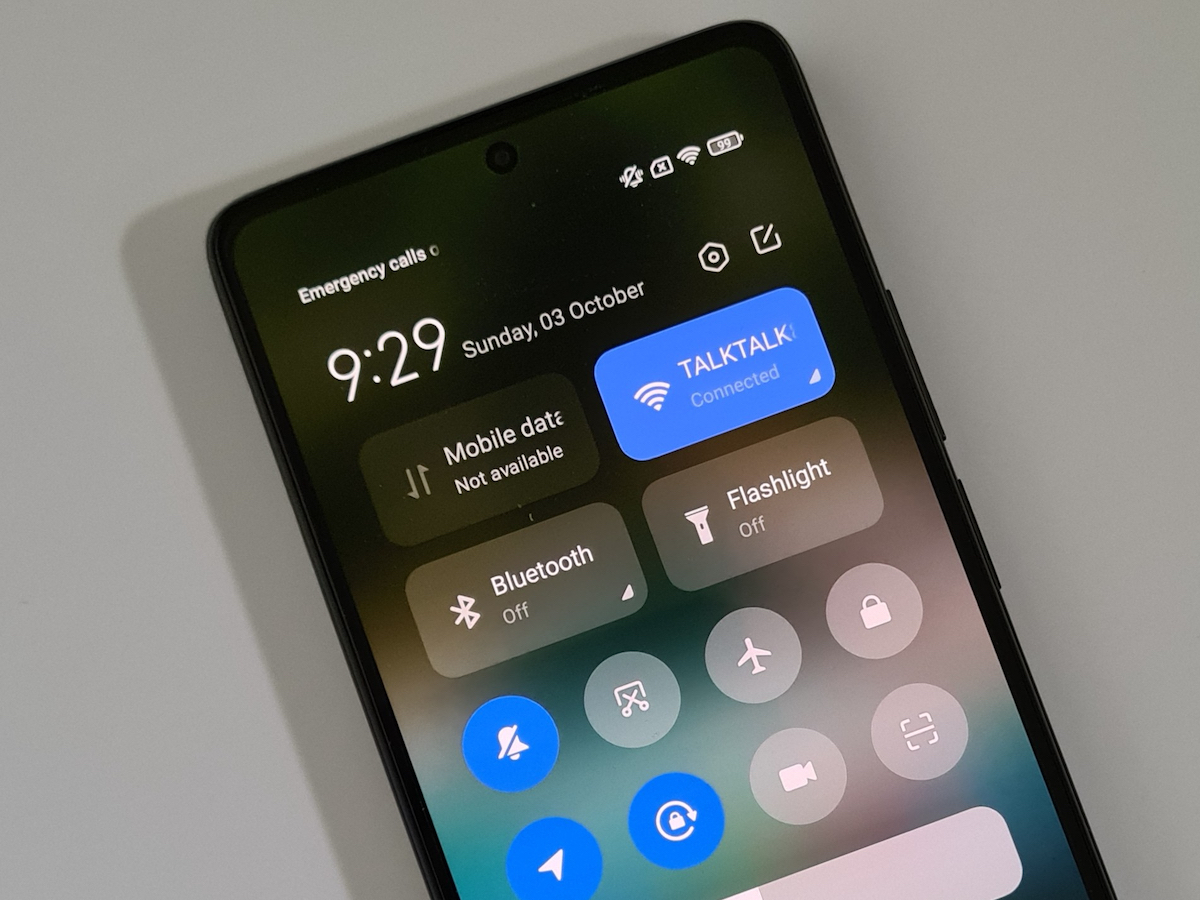 Like Marmite, EDM music and Love Island, you'll either love or hate Xiaomi's version of Android. MIUI is colourful, overflowing with icons and more than a little influenced by iOS, including a two-pane notification tray split between settings and alerts.
At least version 12.5 is a lot less intrusive than previous iterations, which had a tendency to swallow notifications and prevent certain apps from background running in the name of battery life. It does still come with an abundance of pre-installed apps, only some of which are actually useful, and a lot of Xiaomi own-brand software that mimics Google's own.
Happily, much of the bloat can be uninstalled, and there are plenty of customisation options, so if you take the time to tweak it, MIUI's quirks soon fade into the background. It's running Android 11 underneath, and Xiaomi is already beta testing its Android 12 update, so you'll be on the latest version of Google's OS for a while yet.
Xiaomi 11T Pro battery life: how fast?!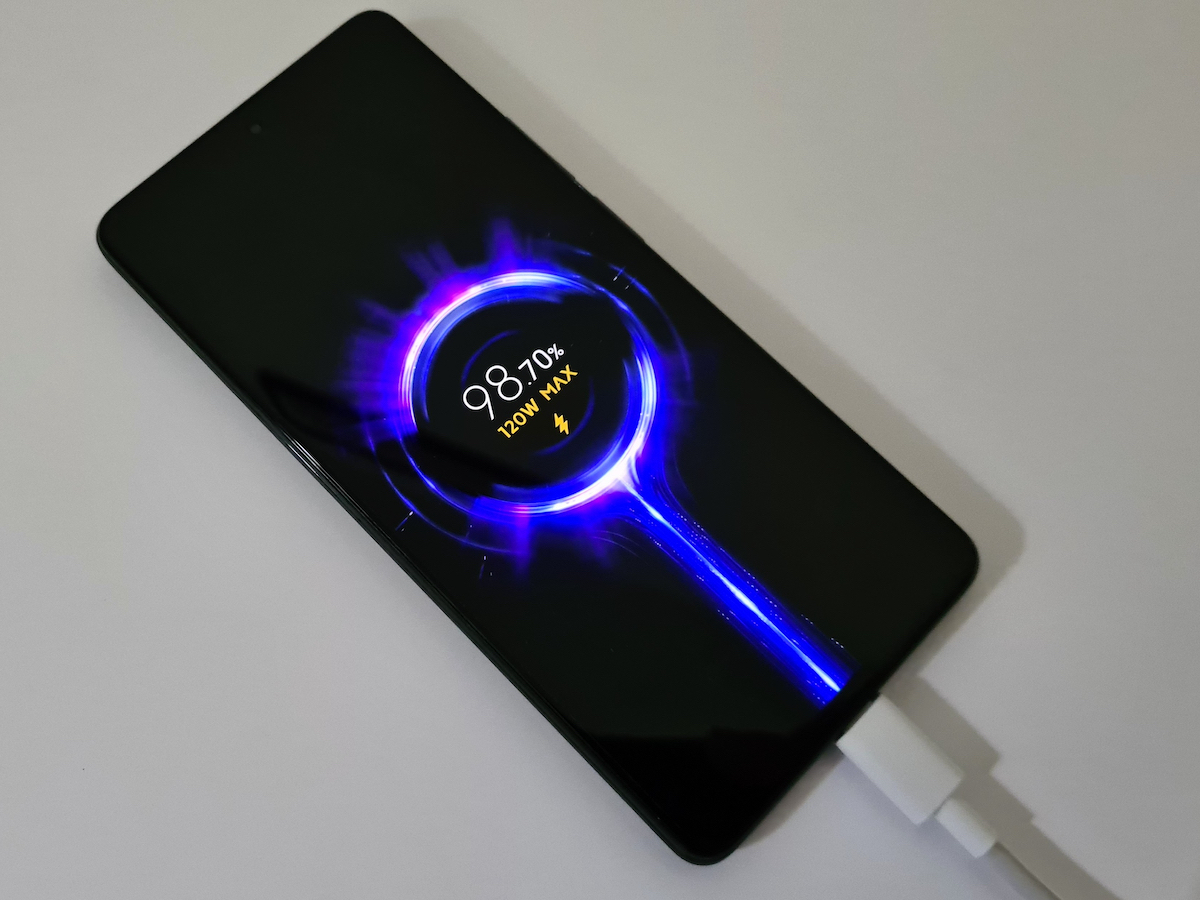 Rapid charging really is the 11T Pro's party piece. The bundled USB-C brick can deliver power at an astonishing 120W, meaning a complete empty-to-full refuel in just 17 minutes.
That puts it ahead of the OnePlus 9 Pro with its 65W Warp Charge, and leaves Samsung's Galaxy S21 Ultra for dust. It completely transforms how you use the phone: instead of leaving it sipping power all through the night while you sleep, just hook it up while you hop in the shower or brew a coffee, and you're good for the day.
This speed is made possible by using two separate 2500mAh batteries that can be topped up simultaneously, for a combined 5000mAh – putting it on par with most high-end rivals for capacity. However, that translates into decent, rather than excellent, battery life.
It'll still last long enough for a full day of video playback, camera use, web browsing and occasional gaming, but will be in the red by bedtime – especially if you have the screen refresh rate set to 120Hz. Rivals with similar specs seem to have more staying power, but given you won't be left twiddling your thumbs when it's time to plug in, this longevity seems ample.
Xiaomi 11T Pro verdict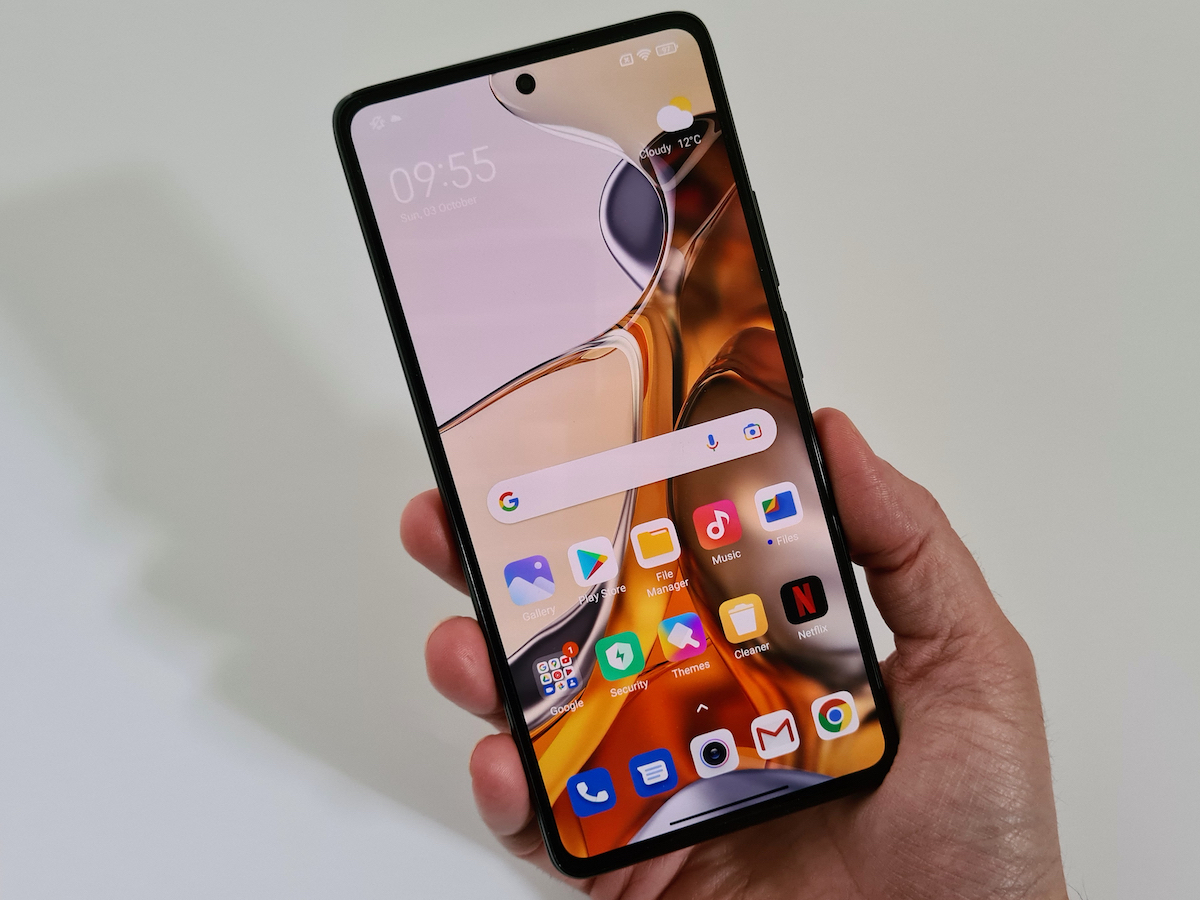 Viewed in isolation, the 11T Pro is a potent and well-priced anti-flagship with a capable camera, top-tier performance and properly fast charging. That 'Pro' label muddies the waters when compared to the slightly older Mi 11, though.
Both phones use the same CPU and have near-identical cameras, but one gets a nicer screen and more premium build, while the other has a larger battery that charges quicker. At the time of writing, you can buy both directly from Xiaomi for £599.
Honestly, while the Mi 11 remains in stock at that price, it's the better buy. And though we're yet to test it, the non-pro 11T looks like better value still – it uses a Mediatek CPU and only offers 67W charging, but has an otherwise identical spec sheet for £100 less. Which one is right for you will probably depend on your desire for power.
Tech specs
| | |
| --- | --- |
| Screen | 6.67in 2400×1080 120Hz AMOLED |
| CPU | Qualcomm Snapdragon 888 octa-core |
| Memory | 8/12GB |
| Camera | 108+8+5MP (rear), 16MP (front) |
| Storage | 128/256GB |
| Operating System | Android 11 with MIUI 12.5 |
| Battery | 5000mAh non-removable |
| Dimensions | 164x77x88.8mm |
| Weight | 204g |
Stuff Says…
A mid-tier marvel that puts pricier phones on notice with its rapid charging, smooth performance and capable camera – although its non-Pro sibling is arguably better value
Good Stuff
Flagship performance
Shockingly quick charging
Gorgeous screen
Bad Stuff
Plastic not as premium as glass
No telephoto camera
Battery life could be better