Google Pixel 5 review
A more modest kind of flagship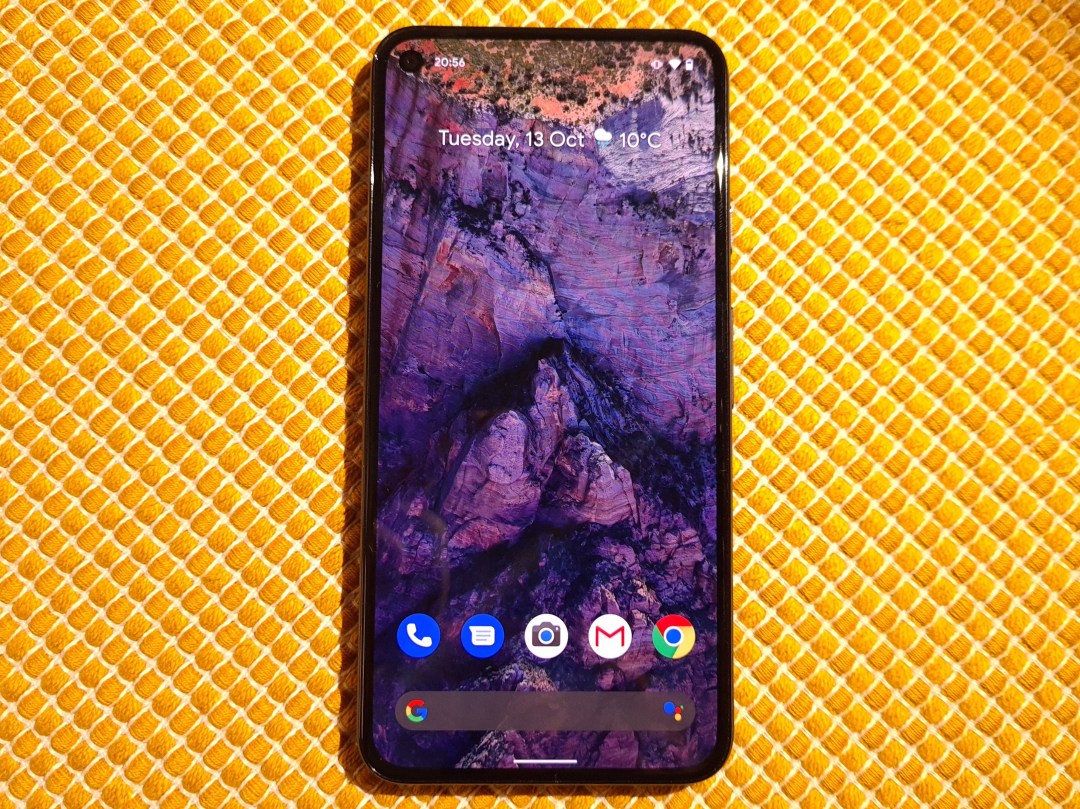 You can hardly blame Google for going mainstream with this year's Pixel.
While Samsung and Apple continued to duke it out at the premium end of the smartphone spectrum, 2019 saw the distinctly mid-range Pixel 3a become something of a sales phenomenon. It turns out solid fundamentals go a long way – so that's exactly what we're getting here.
The Pixel 5 ditches the gimmicks and quirkiness of past efforts, doubling down on a streamlined take on Android and some algorithmic camera excellence. It also adds a few tasty extras like 5G connectivity, albeit at the expense of headline-stealing hardware.
It heads up a confusingly-named trio that also includes the affordable Pixel 4a and new Pixel 4a 5G, and can be had for a price that won't make you wince. Well, maybe just a little. And when the rest of the phone world is chasing a piece of the mid-range action, are fundamentals still enough?
GOOGLE PIXEL 5 DESIGN & FEATURES: CHOICES, CHOICES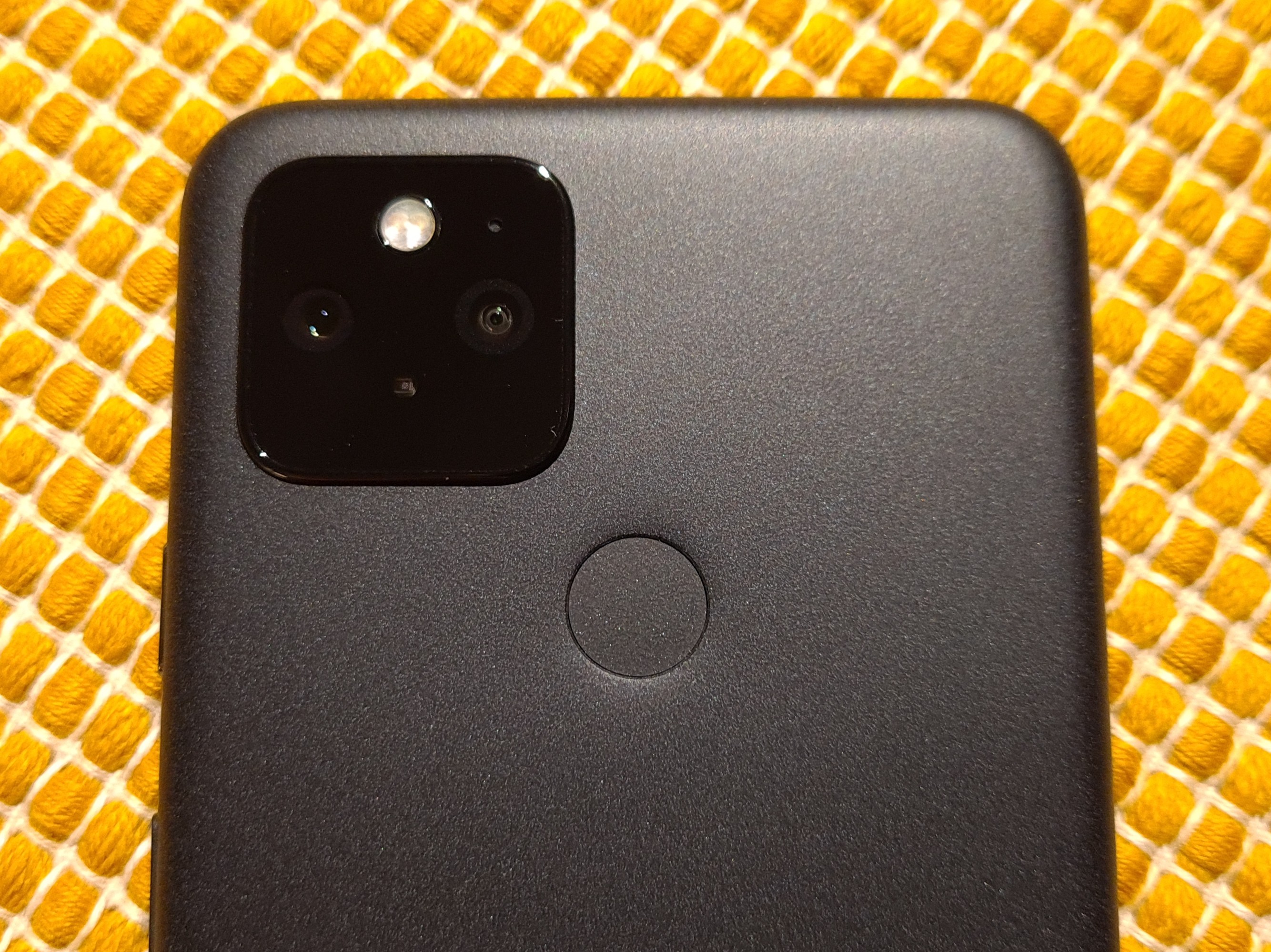 A glance through the Pixel's spec sheet reads like a pick'n'mix bag of features – some you're going to love, but others leave a bitter taste. A 90Hz refresh rate screen, IPx8 water resistance and wireless charging? Get in my belly. No headphone jack – and no 3.5mm adaptor included in the box either? Pass the sick bag.
The physical fingerprint sensor on the rear falls somewhere in between. It isn't as slick as an in-display scanner, but at a time when wearing masks has never been more important, is a lot more useful than face recognition.
On the surface, not much has changed from the Pixel 4a introduced earlier this year. Physically the two are almost the same, though the 5 has a subtle silver power button instead of baby blue, which saps a bit of the fun factor present in the more affordable phone.
Underneath the grippy matte coating, the Pixel 5 is made from aluminium (100% recycled, don'tcha know), meaning an accidental drop won't immediately spell disaster like it might with an all-glass handset. It's also impossible to tell where the small cut-out that allows for wireless charging has been made.
This phone is entirely free from gimmicks, with no motion detection, no squeeze-sensitive sides, no dedicated Google Assistant key or much in the way of branding beyond the tiny G emblem on the rear.
For what feels like the first time in quite a while, Google seems content to let its software do the talking, and the Pixel 5 largely feels better for it.
GOOGLE PIXEL 5 DISPLAY & SOUND: HOLEY ACCEPTABLE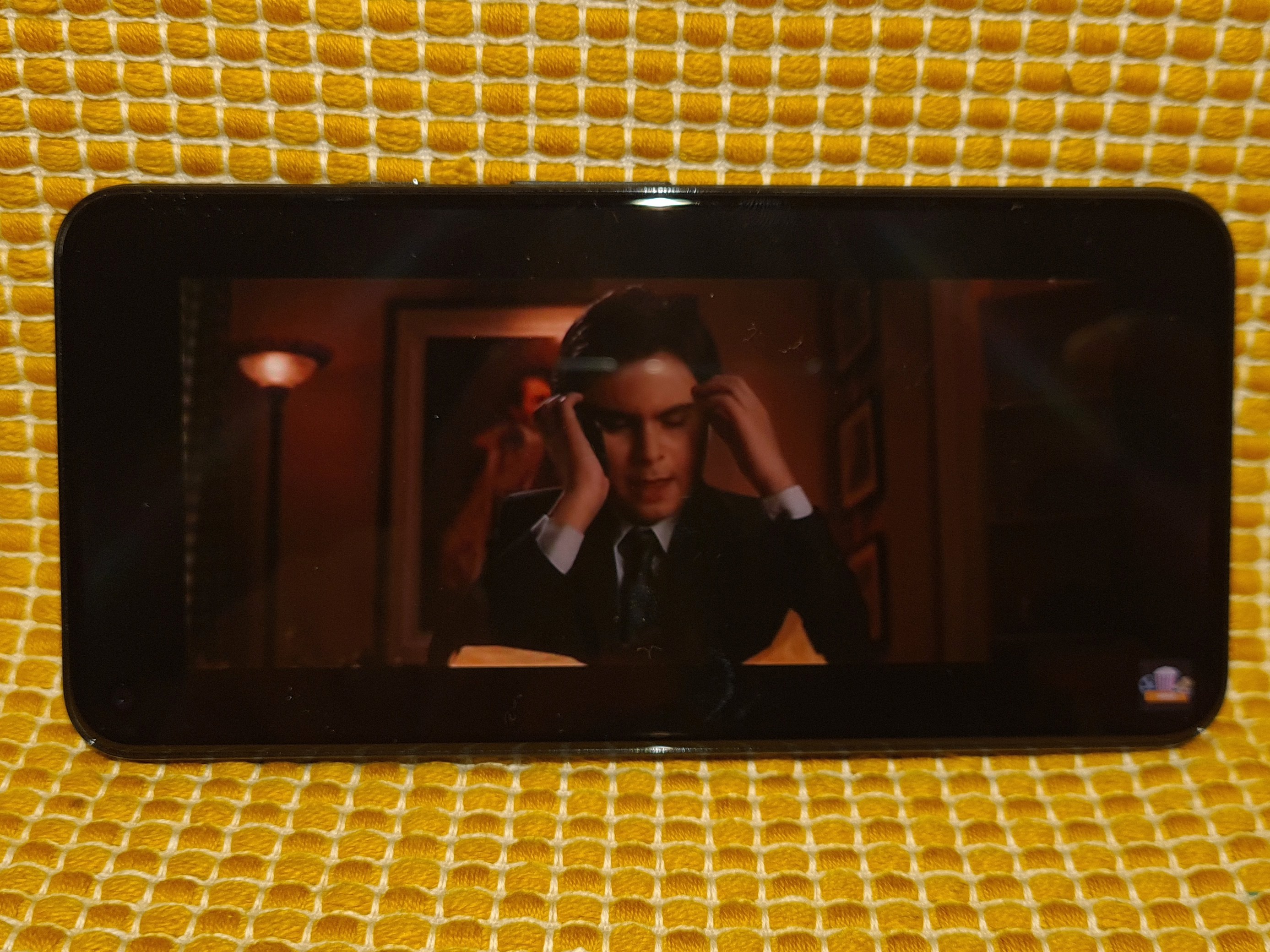 At 6in across, the Pixel 5 feels usefully bigger than the Pixel 4a, without taking up any more space in your hand thanks to its skinnier screen bezels.
The way the panel rounds off at each corner gives a premium vibe, even if the glass itself is flat, and the hole punch camera is far more subtle than the Pixel 3 and its giant notch. While the pixel count isn't huge, 2340×1080 is still more than sufficient to give your photos and videos plenty of visible detail – and the 90Hz adaptive frame rate ensures things look silky smooth in motion. There's less control here than you get on rival phones, with Google deciding which apps get the 90Hz treatment and when – it would be nice to be able to force it on all the time without digging through the developer menus.
It's an OLED panel, of course, with the same carefully judged colour temperatures we've seen on other Pixel phones. Of the three available colour modes (Natural, Boosted and Adaptive), none force saturation up to unrealistic levels.
Outdoor brightness is very good, if a little behind the best OLED phones, but still gets high enough to read clearly under sunny skies. Contrast is unsurprisingly excellent, and viewing angles are top notch too.
Sound quality is only average, with the earpiece speaker only assisting with the high frequencies and largely drowned out by the down-firing main speaker. It's easy to block with your palm when holding the phone, leading to muffled audio. You can crank the volume to decent enough levels, but distortion isn't far behind once you do.
GOOGLE PIXEL 5 CAMERA: PICTURE THIS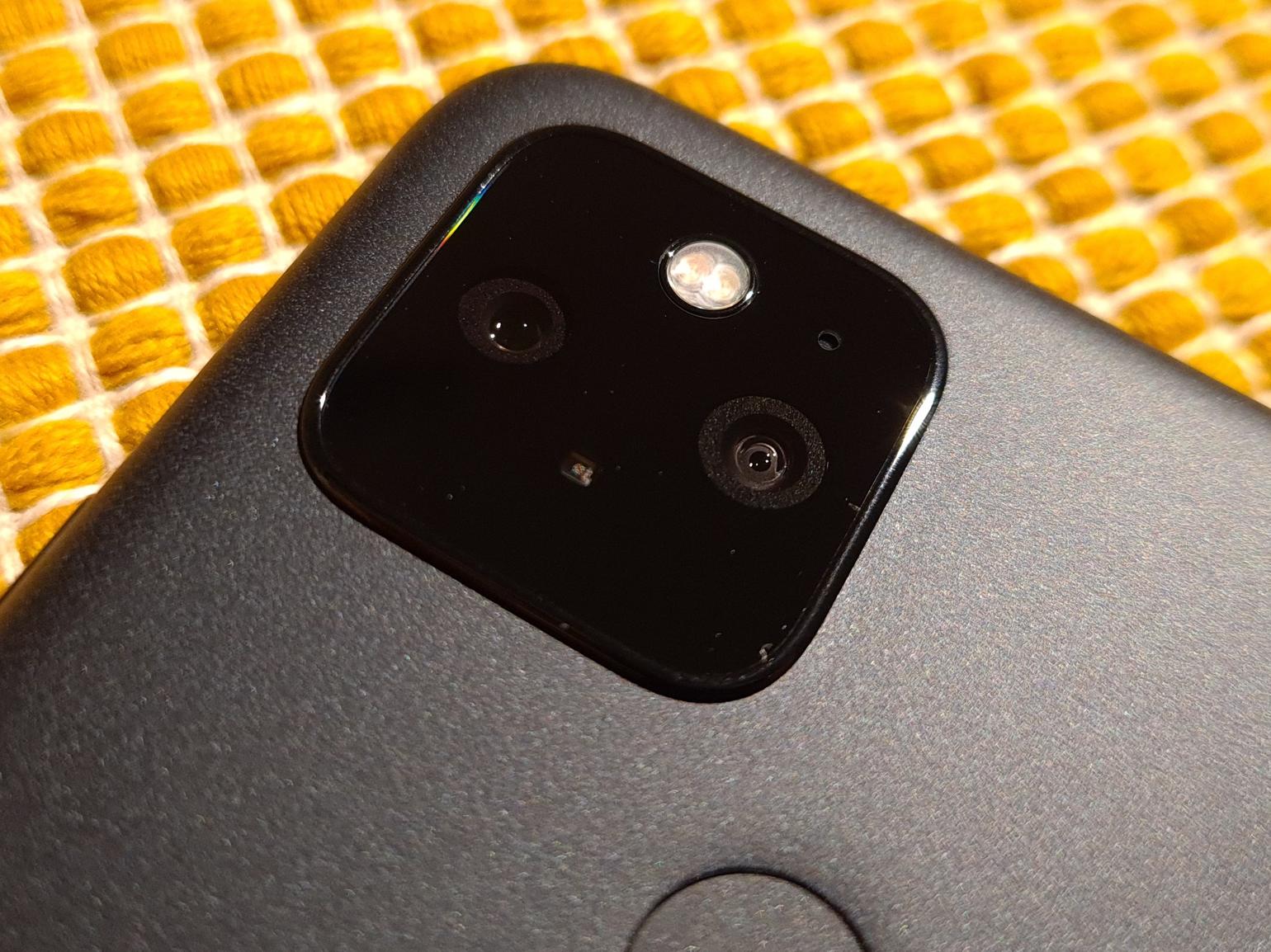 With clever algorithms to do a lot of the heavy lifting, it's no surprise to see Google stick with its tried-and-tested 12.2MP main sensor for the Pixel 5. The 16MP ultrawide acting as back-up, though? That's something a bit different.
After last year's Pixel 4 shipped with a 2x telephoto, this in some way feels like a backwards step. There's no denying an ultrawide lens squeezes more of a scene into your photos, and the two sensors show remarkable consistency in their exposure and colour temperature, but there's a step-down in detail once you start zooming into your snaps.
Google's Super Res Zoom software processing can manage 2x zoom with impressive clarity, but it only goes so far to make up for the lack of a dedicated lens, showing diminishing returns at higher zoom levels and putting the Pixel 5's photography skills at a rare disadvantage to rivals packing proper hardware.
The main snapper still performs well in virtually all conditions, exposing scenes with varied lighting correctly, delivering punch yet lifelike colours and accurate skin tones. Autofocus always feels rapid, pictures show impressive clarity, and image noise is controlled very well. More expensive rivals may have it beat for outright detail, but not by much.
Night Sight remains a killer tool for low-light shooting, automatically compensating with multiple long exposures that compete with the very best phone cameras. Astrophotography is more niche, but is just as simple to use as the rest of the camera app's functions – including the new portrait lighting edit tools, which let you illuminate faces rather convincingly.
Perhaps we're nearing the limits of what Google can do with software alone, as the Pixel 5 doesn't have quite the same wow factor as previous efforts. It's still consistently great, but the competition is a lot closer now than it ever was before.
GOOGLE PIXEL 5 PERFORMANCE: BRAINS OVER BRAWN
Outfitting the Pixel 5 with a mid-tier Snapdragon 765G feels like a smart move on Google's part. It brings 5G support, easily has enough oomph to make Android feel responsive to your taps or swipes, and doesn't carry the eye-watering cost of Qualcomm's beefier silicon. No, it won't keep pace with a Snapdragon 865 in benchmarks, but there's still enough grunt here to outmatch a two-year old flagship – essential for anyone just coming to the end of a multi-year contract and looking to upgrade.
8GB of RAM really helps out with multitasking, too, so you can have a handful of apps living in memory without needing to reload as you swap between them all. Gaming is the main area you might notice a lack of muscle, as while the Pixel 4 can happily play even the most demanding of titles from the Play Store, frame rates aren't as consistent and graphics settings can't be cranked as high as on true flagship phones.
Call of Duty Mobile hardly looks like a slideshow, and anything less intensive still looks brilliantly smooth, but those wanting the best will need to fork out more cash elsewhere.
Elsewhere it's no surprise to see the lack of microSD expansion, seeing how Google would much rather you fork out for its cloud storage services. 128GB of on-board memory is still a healthy amount, one that will require a chunky music collection or photo album to fill.
GOOGLE PIXEL 5 OS & SOFTWARE: GOES TO ELEVEN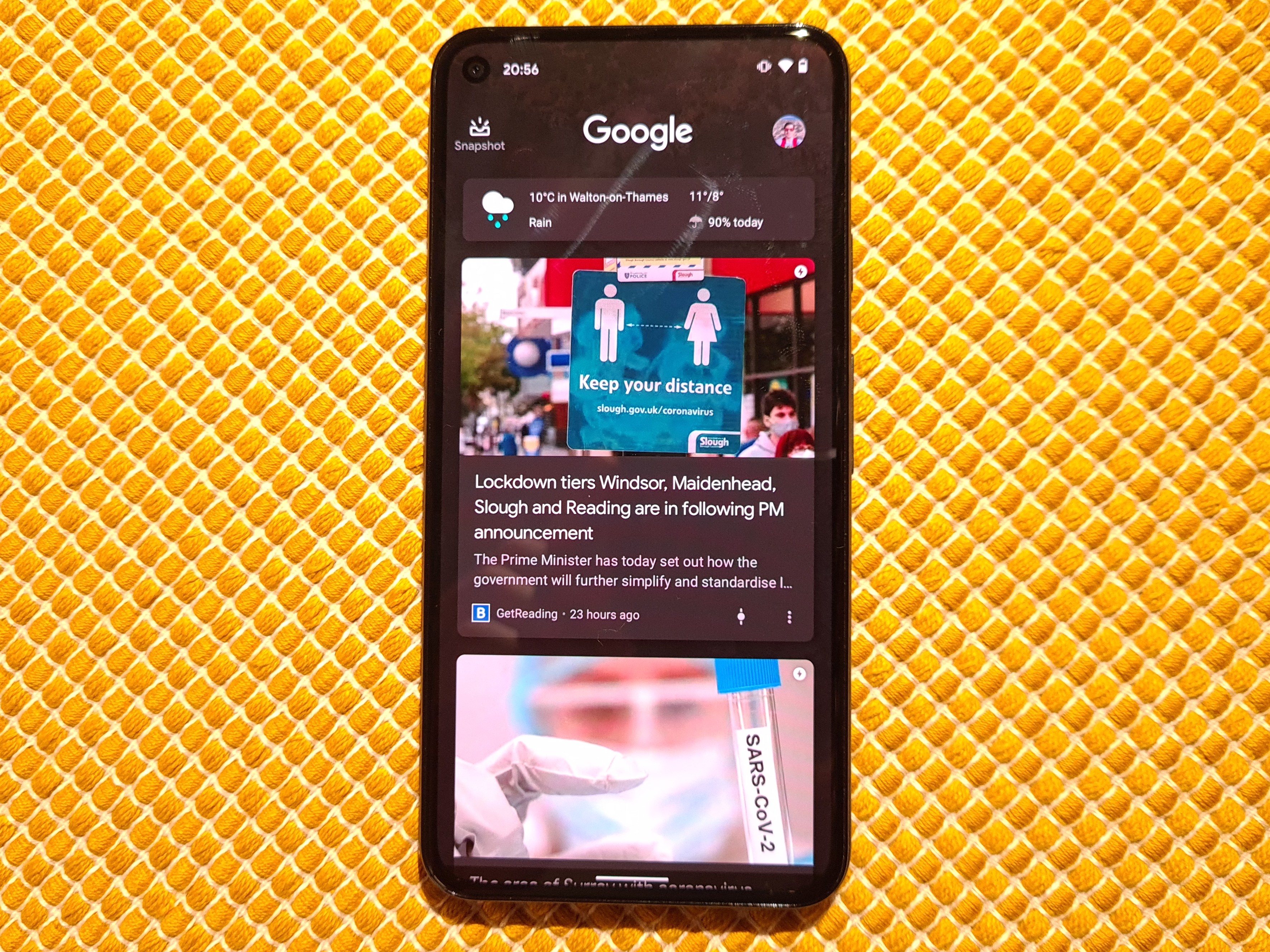 A new Pixel deserves a new version of Android, so the Pixel 5 comes with Android 11 right out of the box.
It's a relatively minor update that adds a few handy upgrades to Google's OS, like enhanced permissions and better behind-the-scenes code that should make future updates even quicker. There are a few changes that feel more like missteps, though.
Not everyone likes Facebook Messenger-style chat bubbles, and while the integrated music controls are neat, they massively eat into the space left for quick toggle icons. Otherwise it's the same back-to-basics Android experience we're used to seeing on Pixel phones, with gesture controls, Google Pay integrated into the power menu and only the core apps installed by default.
The effects aren't fancy, and customisation isn't as advanced as some rivals, but the interface feels buttery smooth and you'll have no problem finding your way around.
BATTERY LIFE: THAT'S MORE LIKE IT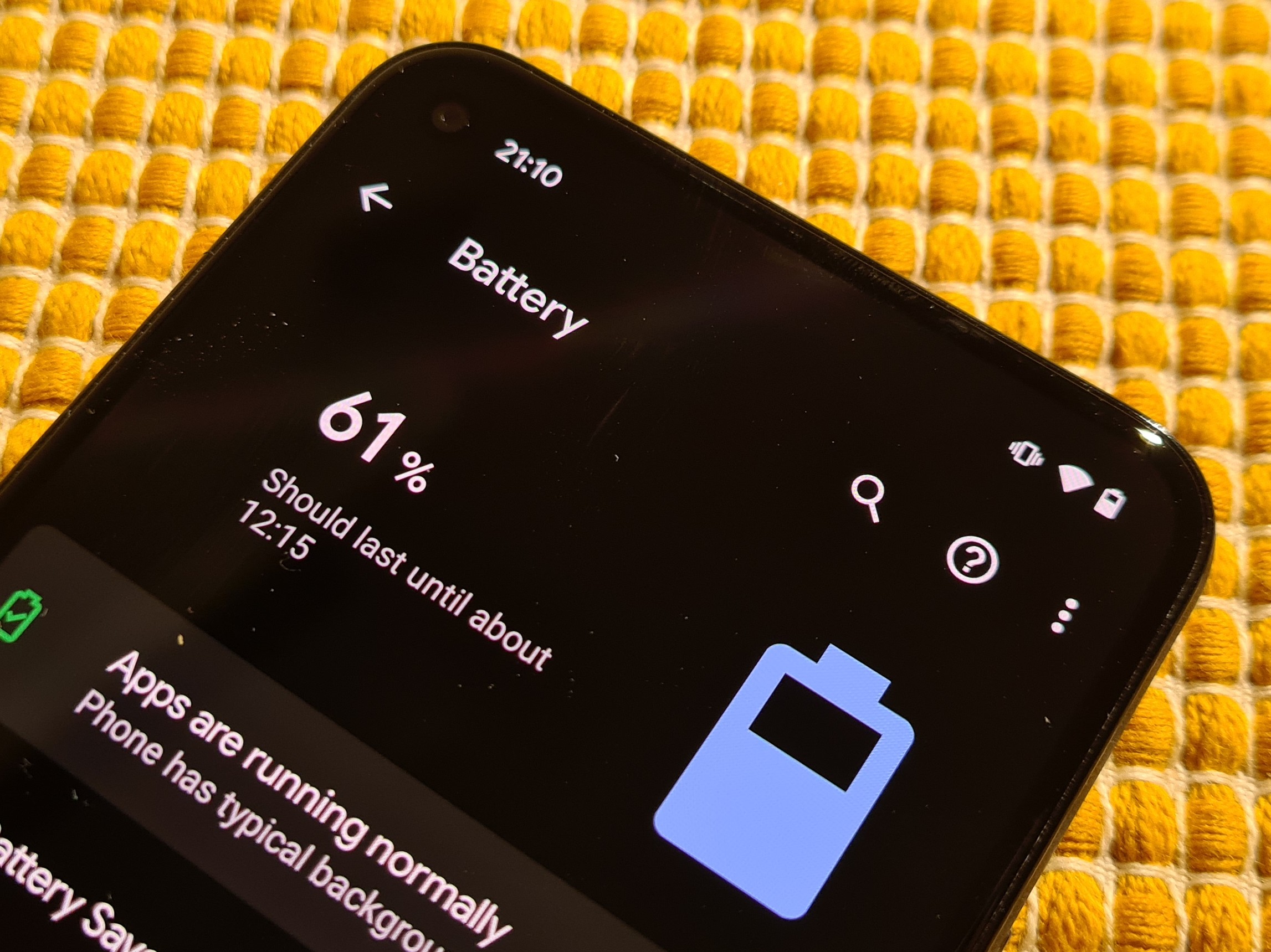 The 4080mAh battery powering the Pixel 5 might not be gargantuan, but is still a welcome increase over last year's anaemic Pixel 4. There's enough juice to last from breakfast to bedtime and still have a little left in reserve, meaning you can safely leave that portable charger at home.
New additions like 5G connectivity take their toll on time spent away from the mains, but at least the display uses adaptive refresh tech so it isn't constantly boosting to 90Hz when you don't need it.
Google's Extreme Battery Saver can strip things back to basics and squeeze up to two full days between charges, letting you pick which apps are 'essential' and which will be paused until you find a plug socket. 18W fast charging lets you go from 0-50% in about 40 minutes, with a full recharge taking a little under two hours.
It's decent enough, though not a patch on the £279 Realme 7 Pro and its game-changing 65W capability. Still, it's great to see wireless charging make a return, and now it works both ways, either topping up the phone from a Qi-compatible charger or refuelling accessories like Google's own Pixel Buds headphones.
GOOGLE PIXEL 5 VERDICT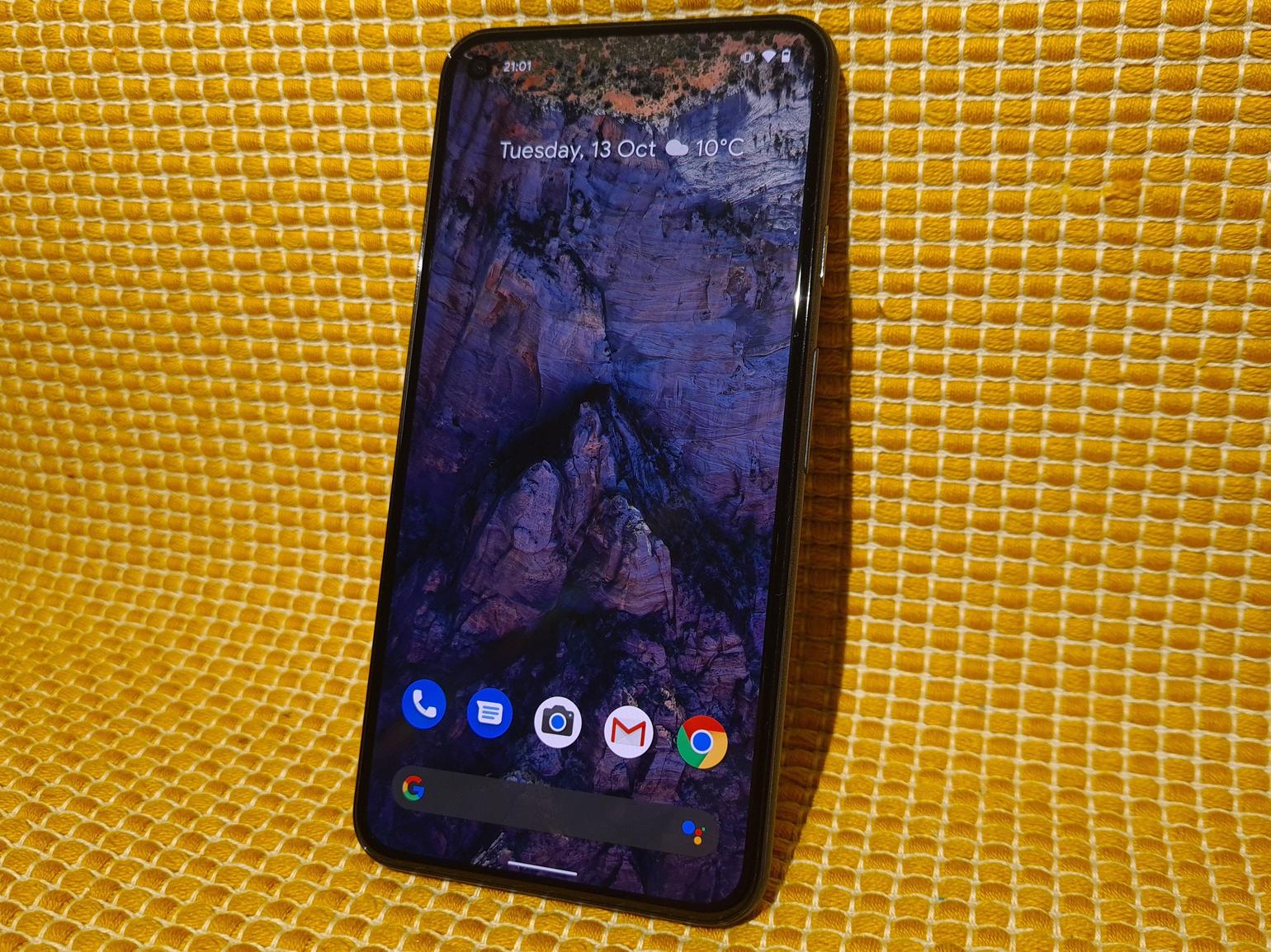 With fewer attention-grabbing features than previous models, and hardware that's a distinct step down from today's flagships, the Pixel 5 is about as mainstream as Google's phones have been for some time.
It still takes excellent photos, is quick enough for most users and does the basics extremely well. 5G support also ensures it's fairly future-proof – but rivals offer the tempting choice of more cutting-edge hardware or unbeatable performance.
A OnePlus Nord packs almost as much punch for nearly half the price, while Samsung's Galaxy S20 5G FE gets a top-end CPU for only £100 more. For the truly budget-conscious, a Pixel 4a 5G seems to make more sense. For some, the appeal of fast and guaranteed software updates will outweigh the Pixel's limitations – but we think they'll probably be in the minority.
Tech specs
| | |
| --- | --- |
| SCREEN | 6.0in, 2340×1080 OLED w/ 90Hz refresh rate, HDR10+ |
| CPU | Qualcomm Snapdragon 765G octa-core |
| MEMORY | 8GB RAM |
| CAMERA | Dual rear (12.2MP, f/1.7, 27mm w/ dual-pixel PDAF, OIS + 16MP, f/2.2, 107° wide), 8MP, f/2.0, 24mm front |
| STORAGE | 128GB on-board |
| OPERATING SYSTEM | Android 11 |
| BATTERY | 4080mAh non-removable, 18W fast charging, wireless charging & reverse wireless charging |
| DIMENSIONS | 145x70x8mm, 151g |
Stuff Says…
Selective hardware choices make the latest Pixel more attainable – but unless you insist on the most streamlined version of Android, cheaper rivals offer a similar experience
Good Stuff
Consistent camera quality
Uncluttered take on Android
Gets the essentials right
Bad Stuff
Performance only average
Hardware doesn't excite like previous Pixels
No 3.5mm jack, expandable storage