Realme GT 2 Pro review: paper-inspired phone perfection?
A stellar balance of flagship specs and value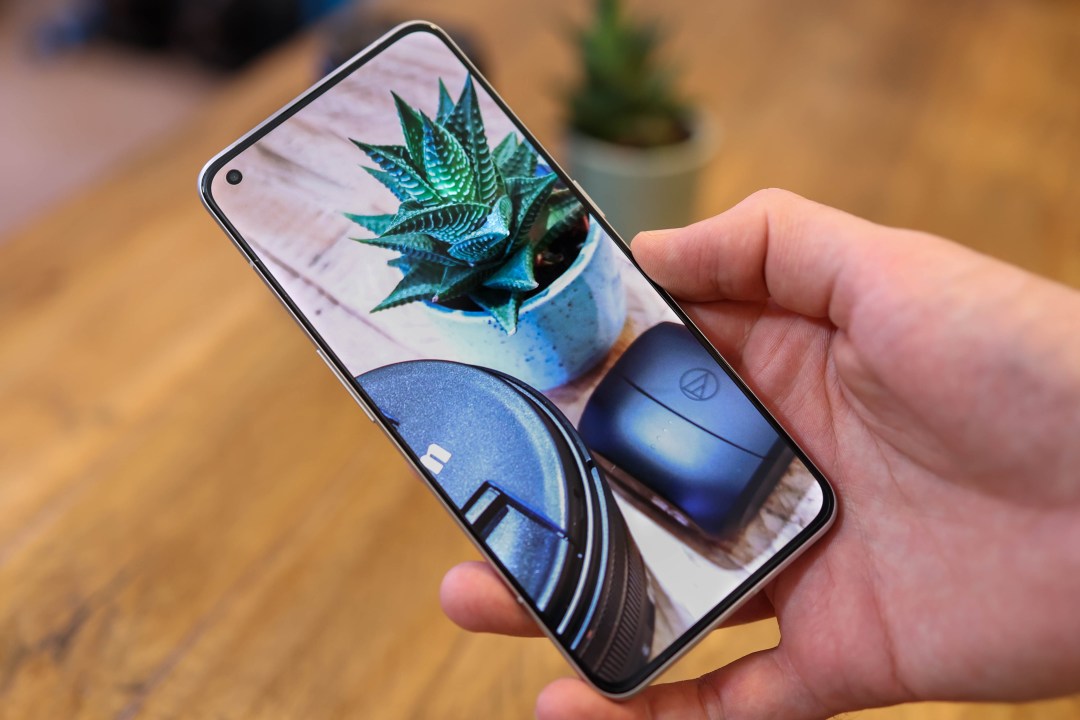 Realme is best known for midrange and budget phones that pack flagship flourishes. The Realme GT brought top-end power at a sensible price, and the Realme 9 Pro+ sports a superb camera while remaining impressively affordable. Now that the brand's been around for a few years, the gloves are off: the new Realme GT 2 Pro doesn't pull any punches.
We're talking true flagship internals: the latest Qualcomm Snapdragon 8 Gen 1 chipset and the same main camera sensor as the top-tier Oppo Find X5 Pro. It also packs a stunning 2K screen that's sharp, bright, smooth and colour accurate, as well as stacks of storage and oodles of RAM.
What's extra interesting is Realme's experiments with more ecological materials. The GT 2 Pro gets a biopolymer back panel, grandly known as "Paper Tech Master Design", that showcases a paper-like texture.
So what's going on – is Realme really ready to enter the flagship race? Does the GT 2 Pro's new planet-friendly design make sense, or seem more like greenwashing gone wrong? Should you even consider a £600-ish phone from a brand you might not have heard of? 
Design: Paperweight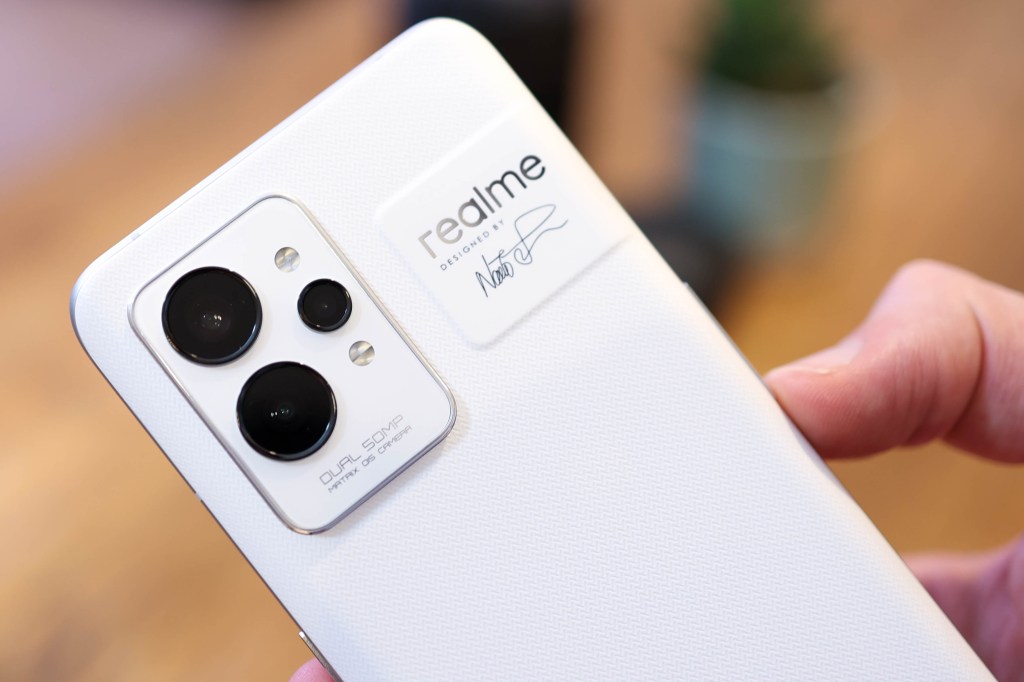 Most smartphones above £500 are built from glass and metal, so it's bizarre handling the Realme GT 2 Pro, with its stark metal frame matched with a biopolymer back panel.
Realme has plumbed 12 months of R&D and over 1000 hours of colour testing into this interesting material, which is derived from renewable resources like paper pulp. The process apparently reduces carbon emissions during manufacturing by 35.5% (we assume that's versus plastic, not glass, but Realme hasn't confirmed this).
What do you sacrifice to get this more environmentally responsible finish? Arguably, nothing. We've used the Paper White and Paper Green GT 2 Pro phones, and both feel like matte plastic with a micro-textured pattern. There's a warmth and richness to them that's missing in glass-backed phones, but there's no denying the GT 2 Pro doesn't feel as premium as frosted-glass handsets like the iPhone 13 Pro Max or Galaxy S22 Ultra.
On the durability front, it goes without saying: the GT 2 Pro's back seems significantly more shatter-proof than glass. After a few weeks of testing (and one moderate drop), the white material didn't stain, and the phone looks as good as new. There's also a case in the box and a pre-fitted screen protector. However, there are no IP ratings for dust or water resistance.
At 8.18mm thin, the phone should comfortably slip into a pocket or purse, and though it's a big-screened handset, it's relatively lightweight at 189g. There's a USB-C port and SIM tray at the base, plus the usual power and volume buttons on the side. Around back is a stepped camera bump with three lenses, as well as a Realme insignia and the phone's designer's signature emblazoned alongside it.
Ultimately, whether or not you're a fan of Realme's Paper Tech design will come down to personal preference. We grew to like it. Even if you aren't, Realme's got you covered, with a Steel Black version made of glass and metal available at no extra cost.
Screen: LTPO yes
When you're looking at flagship Android phones, there aren't many top-quality flatscreen displays available. From the Xiaomi 12 Pro to OnePlus 10 Pro, through to the very best from Samsung, they all curve in at the side. Not the Realme GT 2 Pro.
With undeniably impressive quality, Realme uses an LTPO 2.0 AMOLED panel on its flatscreen flagship. This tech supports a broad refresh rate from 1-120Hz and combines power efficiency with wonderfully silky, smooth scrolling.
The GT 2 Pro is also very bright at 1400 nits peak brightness, and viewability is both excellent off-angle and in bright environments, outperforming displays on much pricier phones like the Sony Xperia 1 III in side-by-side comparisons.
With its 2K resolution, there are 525 pixels in every inch of screen – so the GT 2 Pro's picture is crisp, and a class-leading 1000Hz touch sampling means touches are registered very quickly. Set against a Samsung Galaxy S22 Ultra, we played Injustice 2 across both devices and found the Realme GT 2 Pro's picture, responsiveness, and framerate performance to win out. That's incredibly impressive stuff for a phone that costs not much more than half the price of the Ultra (256GB model).
Camera: Frankencamera
Realme combines a novel mix of cameras on the GT 2 Pro. There's a 50MP main camera – powered by the same flagship Sony IMX 766 sensor in the Oppo Find X5. The ultra-wide camera is the 50MP 150º ultra-wide fisheye camera introduced on the OnePlus 10 Pro, and finally, the GT 2 Pro packs a microscope camera, first seen on the Oppo Find X3 Pro.
Rather than go the safe route of putting a traditional wide, telephoto and ultra-wide camera (and possibly adding a macro snapper in for good measure), Realme took a risk, and it's paid off.
The main camera is strong across lighting conditions. Photos pack lots of saturation and contrast, which imaging purists might find a bit much. That said, the phone's results are generally supremely shareable for anyone who wants to snap a shot and share it on Facebook, Instagram or WhatsApp.
Enthusiasts can fire up Pro Mode, which opens up RAW capture at up to 12-bit, and the phone's auto mode also takes 10-bit HEIF photos, like the iPhone. These have more colour information, so make elements like gradients look smoother than traditional, 8-bit JPEGs.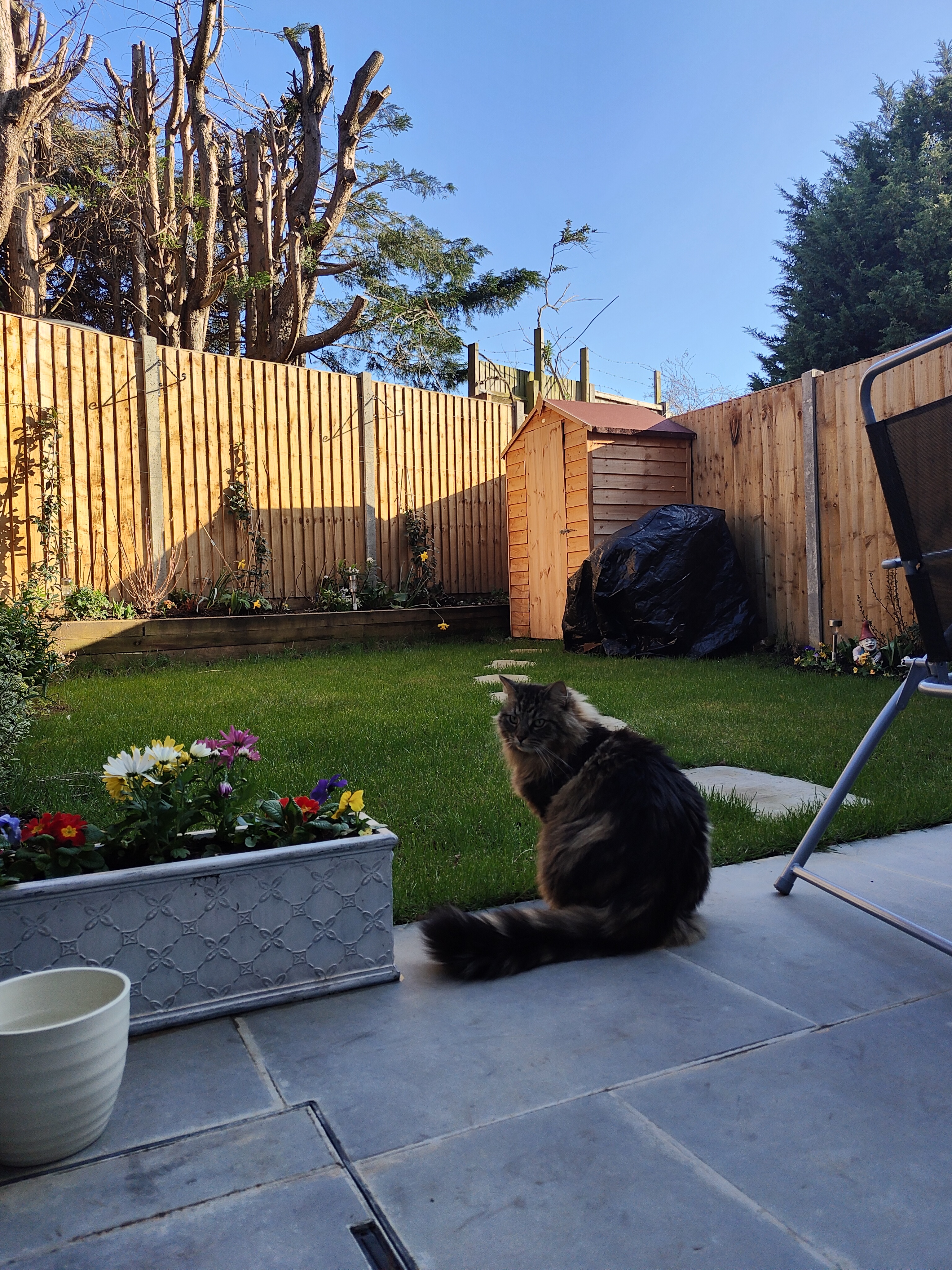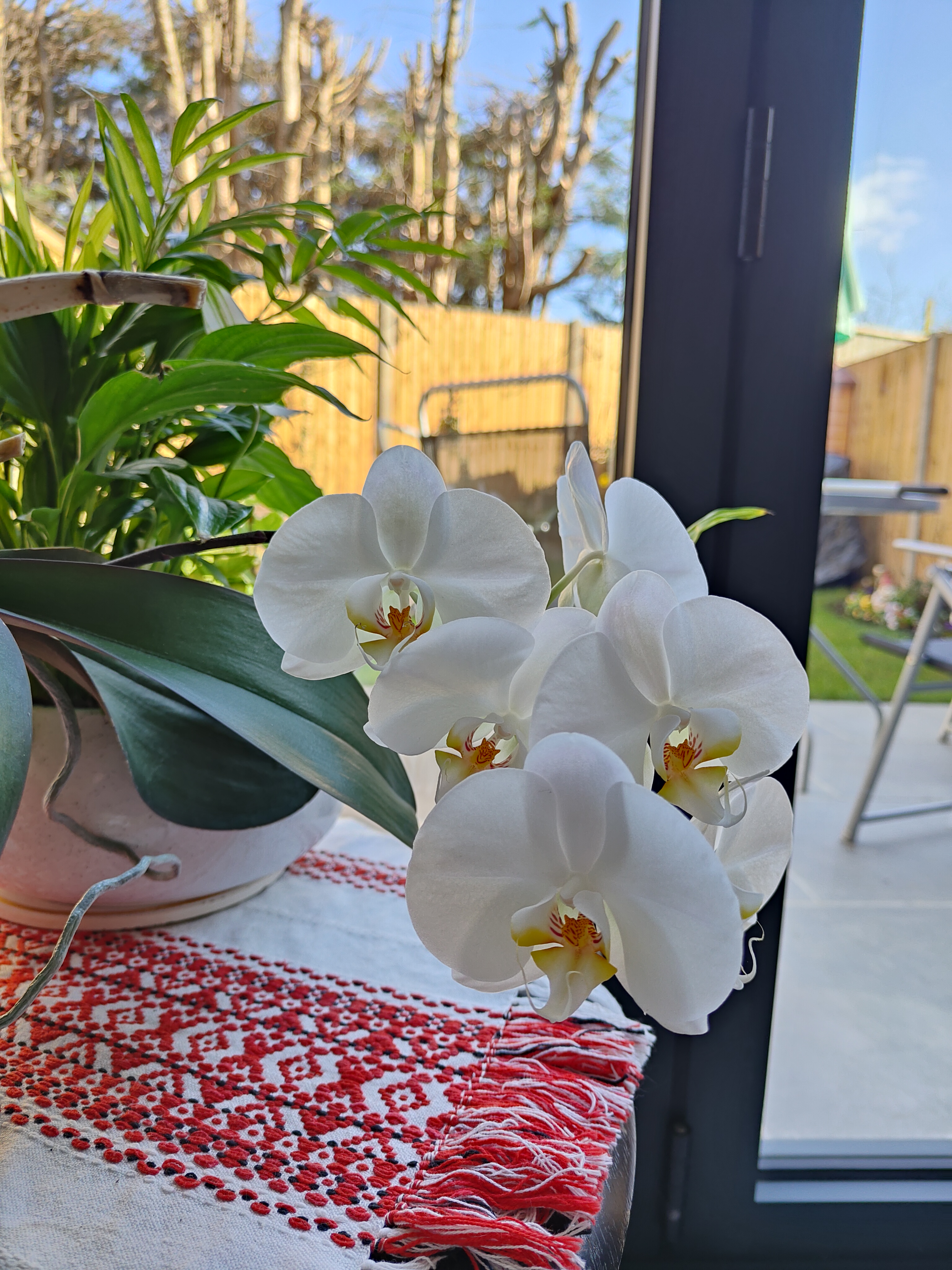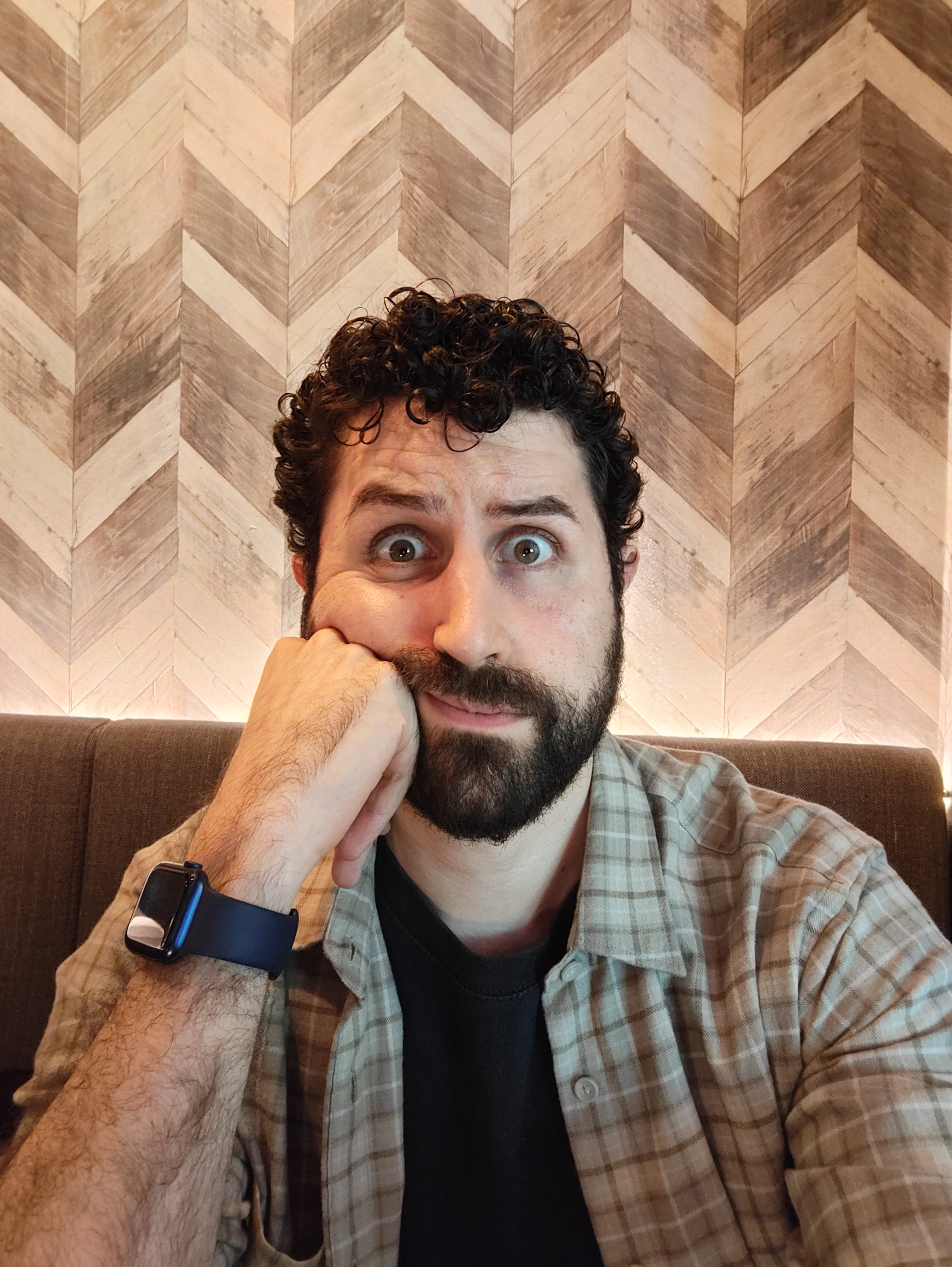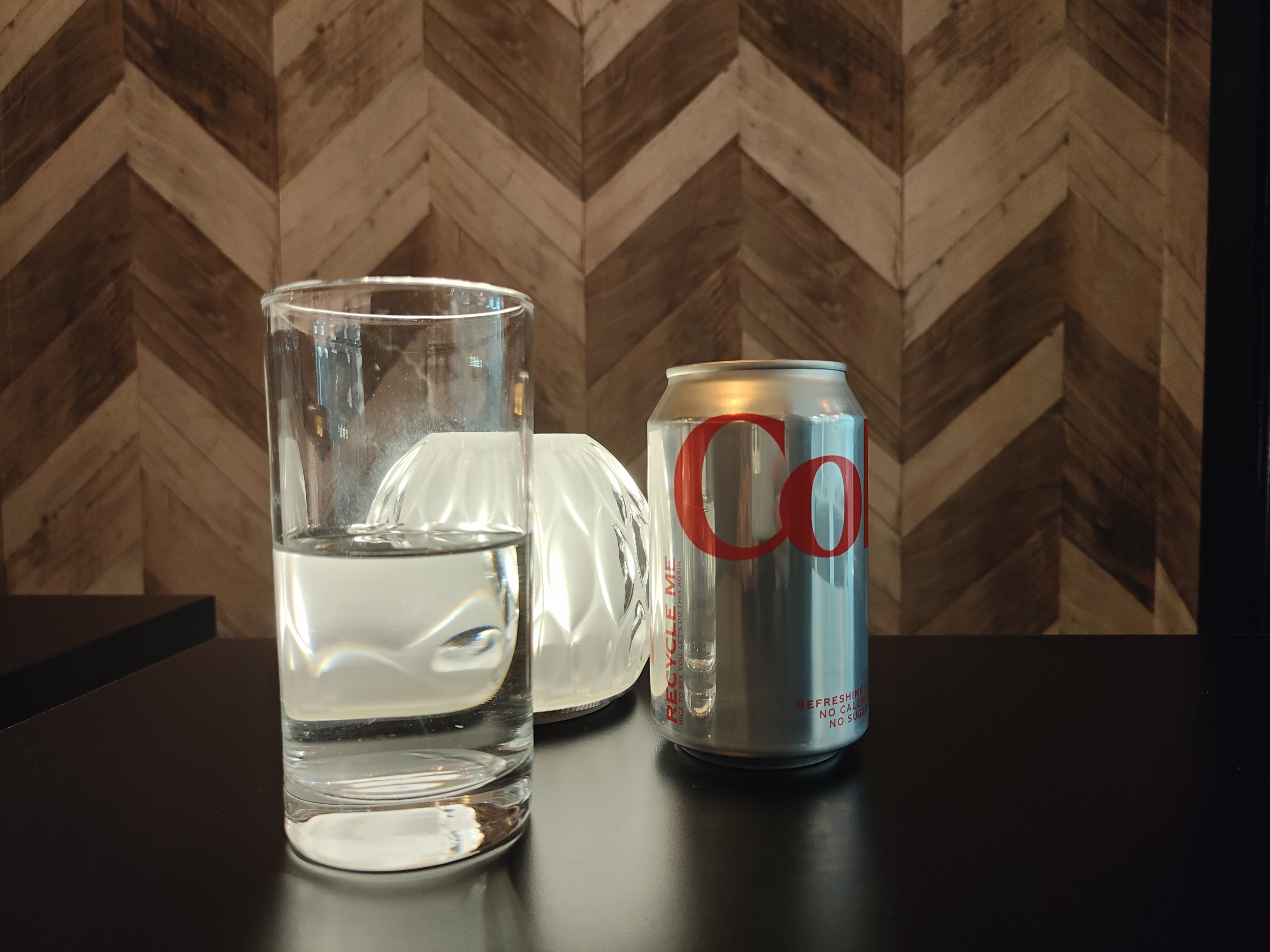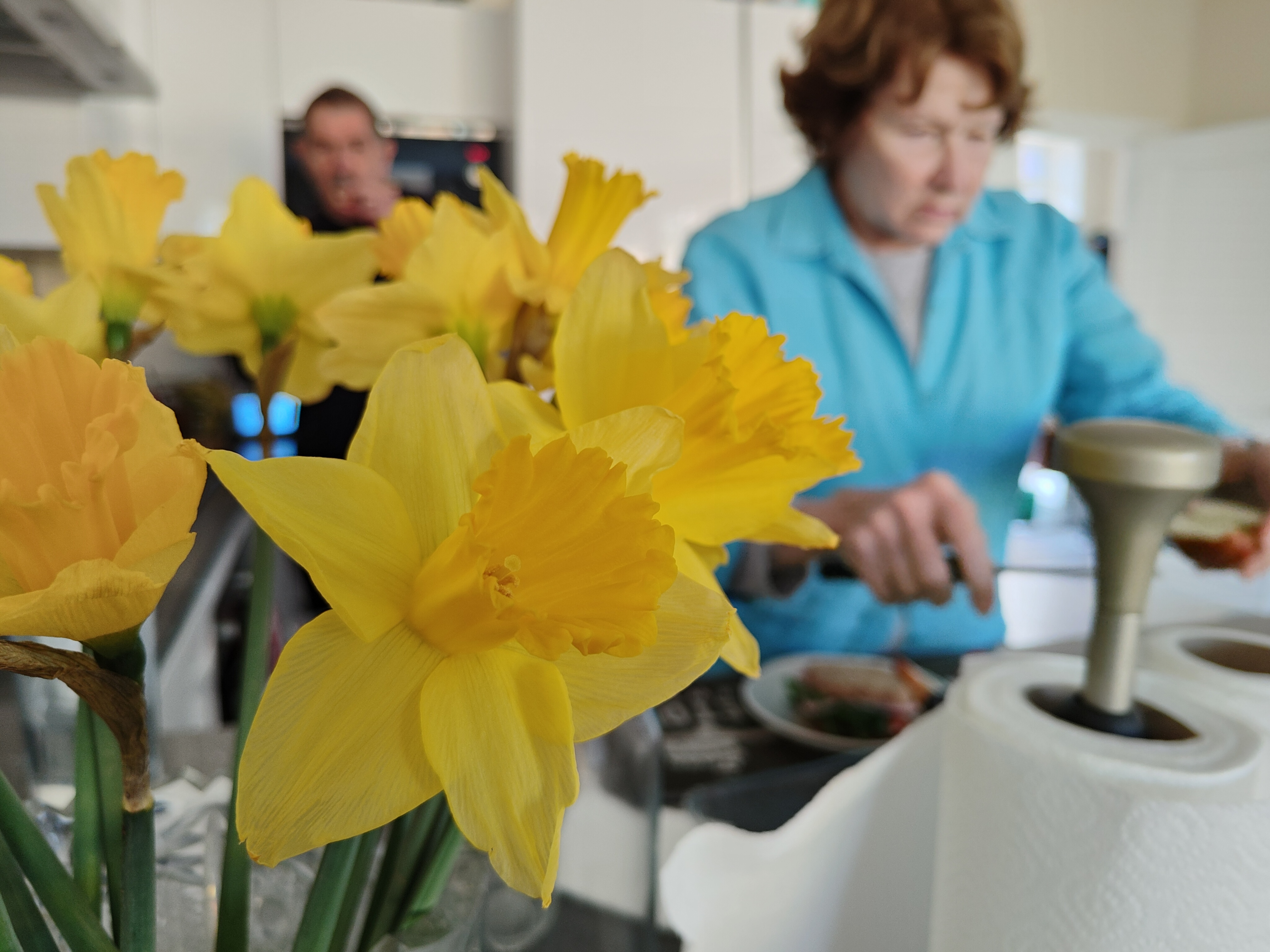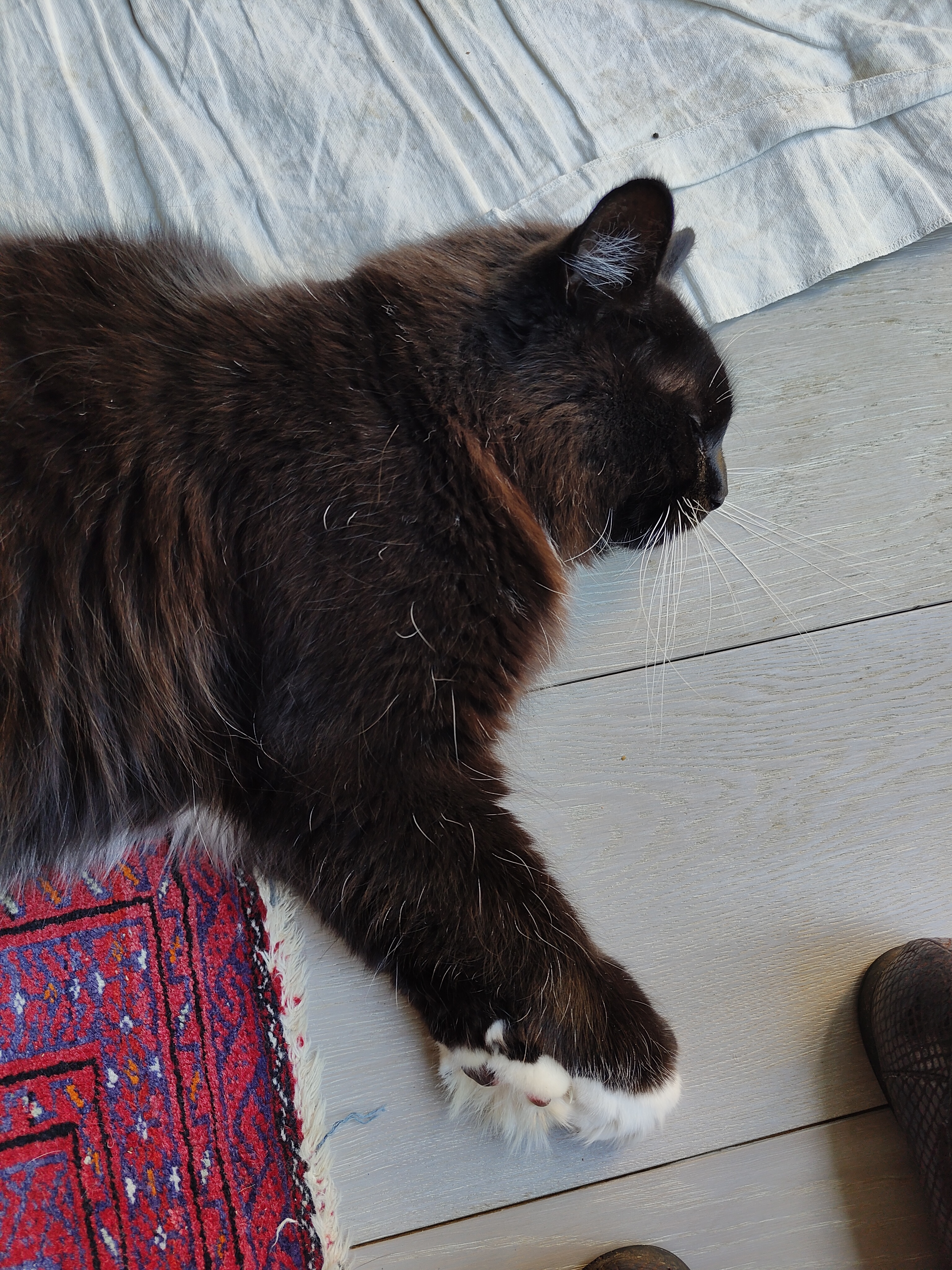 The secondary cameras could have been a big miss – they both lose out on autofocus. Thankfully, the 150º ultra-wide angle of view is so novel, it delivers the dynamism and much of the versatility of an action camera like the GoPro Hero10 Black. As for the microscope camera, it's little more than a party trick in most instances, but we found it undeniably useful when identifying flour mites after an infestation, and capturing textures for a design project we worked on.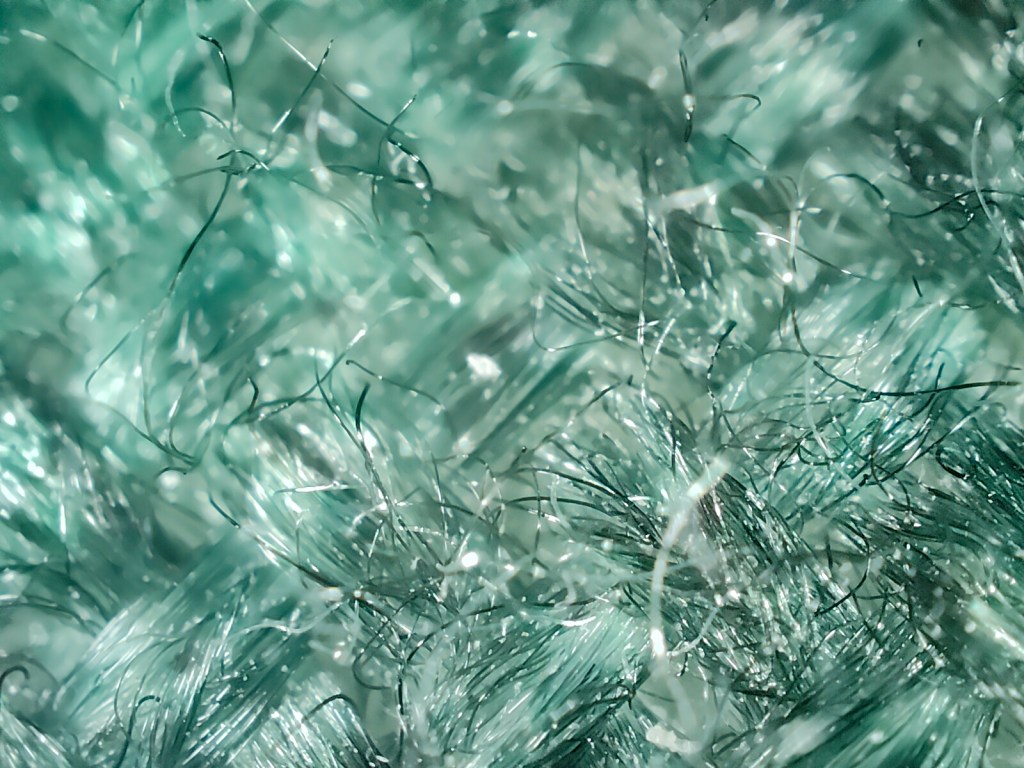 Neither the ultra-wide nor microscope cameras perform particularly well in dark environments, however, the main camera does a respectable job. Its video capture also impresses – shooting at up to 4K from the main camera, and Full HD from the impressive 32MP selfie camera, with footage looking steady.
Of course, there are some camera drawbacks – the lack of a telephoto camera means you can't zoom super close to a subject that's far away, but the GT 2 Pro still manages to get the fundamentals right and add a few flourishes in the process.
Performance: Uncompromising
With Snapdragon 8 Gen 1 power, the Realme GT 2 Pro delivers fantastic value for gamers and matched with a huge 12GB RAM and 256GB storage, everything from multi-tasking through to storing loads of apps, offline content and games shouldn't be a problem.
The phone runs Android 12 with Realme UI 3 over the top. This relatively light interface is similar to Oppo's ColorOS 12, and delivers a responsive, clean experience with fantastic app support.
With a Geekbench 5 score of 1220 (single-core) and 3350 (multi-core) and a 3D Mark score of 9410, the GT 2 Pro matches the best Android phones on the market, however, its design does a better job of heat dissipation than some pricier, more premium alternatives like the Xiaomi 12 Pro.
While the stereo speakers on the Realme GT 2 Pro don't deliver the depth you get from the iPhone 13 Pro or Asus ROG Phone 5s, the phone's ringer is audible and playing back content isn't too tinny. For audio that does the screen's stellar quality justice, we'd nevertheless suggest watching longer videos with a decent pair of Bluetooth cans hooked up.
Battery: Capable (with a cable)
With a massive 5000mAh battery inside, the GT 2 Pro easily lasts a day, and with careful use can creep into a second day. In addition to packing an ample battery cell, it also charges quickly at 65W. That means you can go from zero to 100 per cent in around 35 minutes if you use the charger that ships with the phone.
Not quite a full package as far as the battery goes, there's no wireless charging on the GT 2 Pro, so you'll need to plug it in to power it up.
Verdict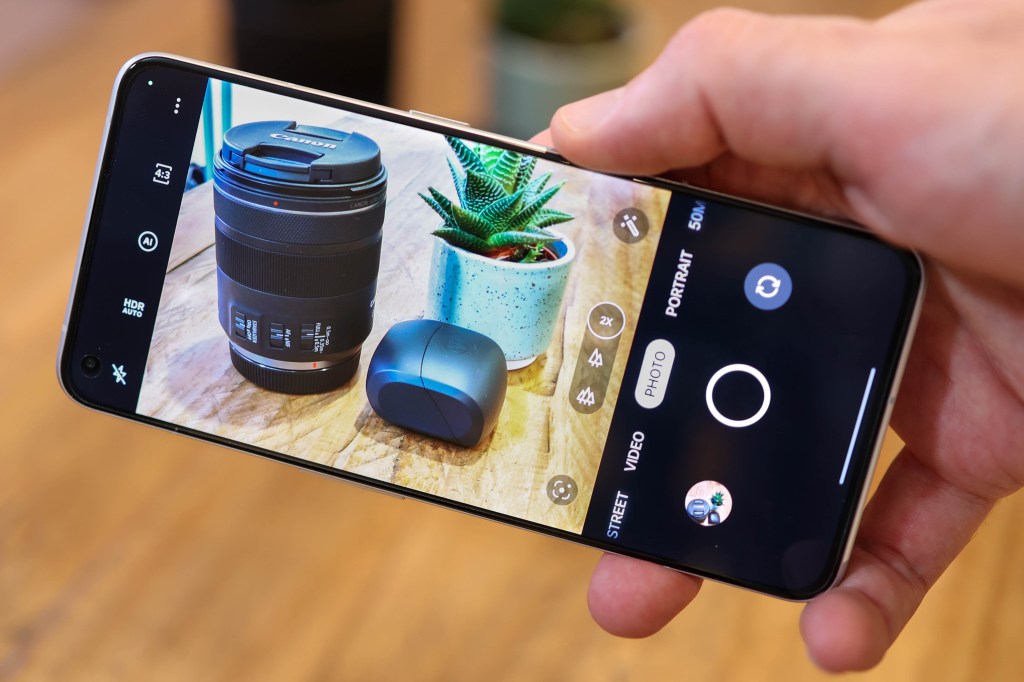 If you can live without wireless charging and a dedicated telephoto camera, the Realme GT 2 Pro is a winning package. It delivers a stellar screen, stacks of power, and an innovative design for a relatively affordable price.
The phone's camera mix is novel, but we grew to appreciate having such a wide-angle camera to play with when out and about, and the phone's microscope camera proved useful in our kitchen exploits hunting down flour mites. More importantly, the primary 50MP camera gets the basics right.
Round off an already impressive package with loads of storage, power, and excellent battery life, and while the Realme GT 2 Pro doesn't pack everything, it delivers more than we'd expect for its asking price.
Stuff Says…
Cramming everything but wireless charging and a telephoto camera into its handsome body, the Realme GT 2 Pro is a winning package and an impressively affordable flagship smartphone.
Good Stuff
Impressive value
Superb screen quality
Fun camera mix
Stacks of power
Bad Stuff
No wireless charging
Misses out on telephoto camera
Biopolymer feels cheaper than glass
No official IP rating
Realme GT 2 Pro specifications
| | |
| --- | --- |
| Screen | 6.7in, 3216×1440 LTPO 2.0 AMOLED w/ 120Hz refresh rate |
| CPU | Qualcomm Snapdragon 8 Gen 1 octa-core |
| Memory | 12GB RAM |
| Camera | 50MP, f/1.8 + 50MP, f/2.2 ultra-wide + 3 MP, f/3.3 microscope rear. 32MP, f/2.4 front |
| Storage | 256GB on-board |
| Operating system | Android 12 w/ Realme UI 3.0 |
| Battery | 5000mAh non-removable, w/ 65W wired charging |
| Dimensions | 163x75x8.2 mm, 189g |