Stuff Gadget Awards 2019: These are the 20 best gadgets of the year
We've dedicated this year to testing as many gadgets as we possibly can to determine which are the best. And the 2019 winners are…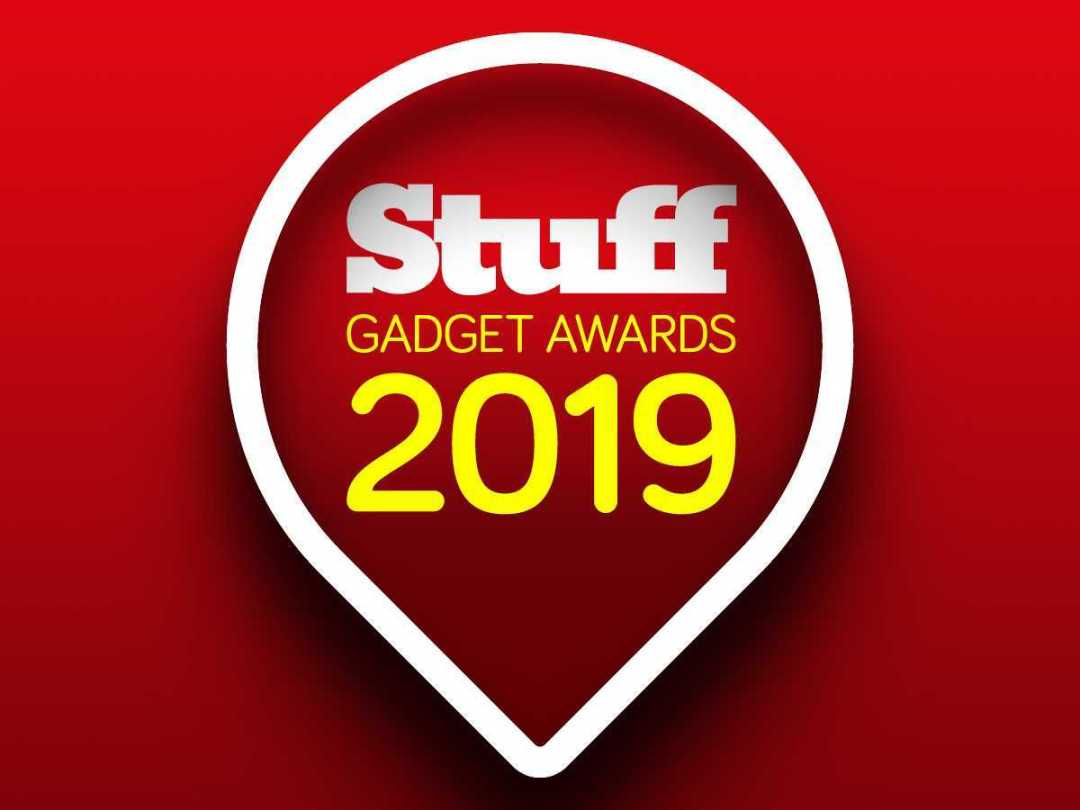 Tech companies kept us guessing right up until the cusp of 2020 with some incredible new kit this year – seriously, it was like a new launch every week – so we thought it only prudent to do the same with the Stuff Gadget Awards 2019 and leave everything to absolute last moment.
The biggest prizes in consumer tech cover 20 hotly contested categories encompassing the cream of the crop from the past 12 months, from TV of the year to wearable of the year and everything in between.
Final judging from our expert panel of contributors was so fraught things nearly descending into a lethal game of 'rock paper scissors', before we agreed on the winners. As tempting as it was to keep all the decisions to ourselves, we're not lost on the fact you lot are great, and sometimes, just sometimes you might not totally agree with us. So, in our version of a people's vote, there's also the results of the the readers' smartphone of the year and your overall pick for gadget of the year.
Let the infighting commence.
Smartphone of the Year: Apple iPhone 11 Pro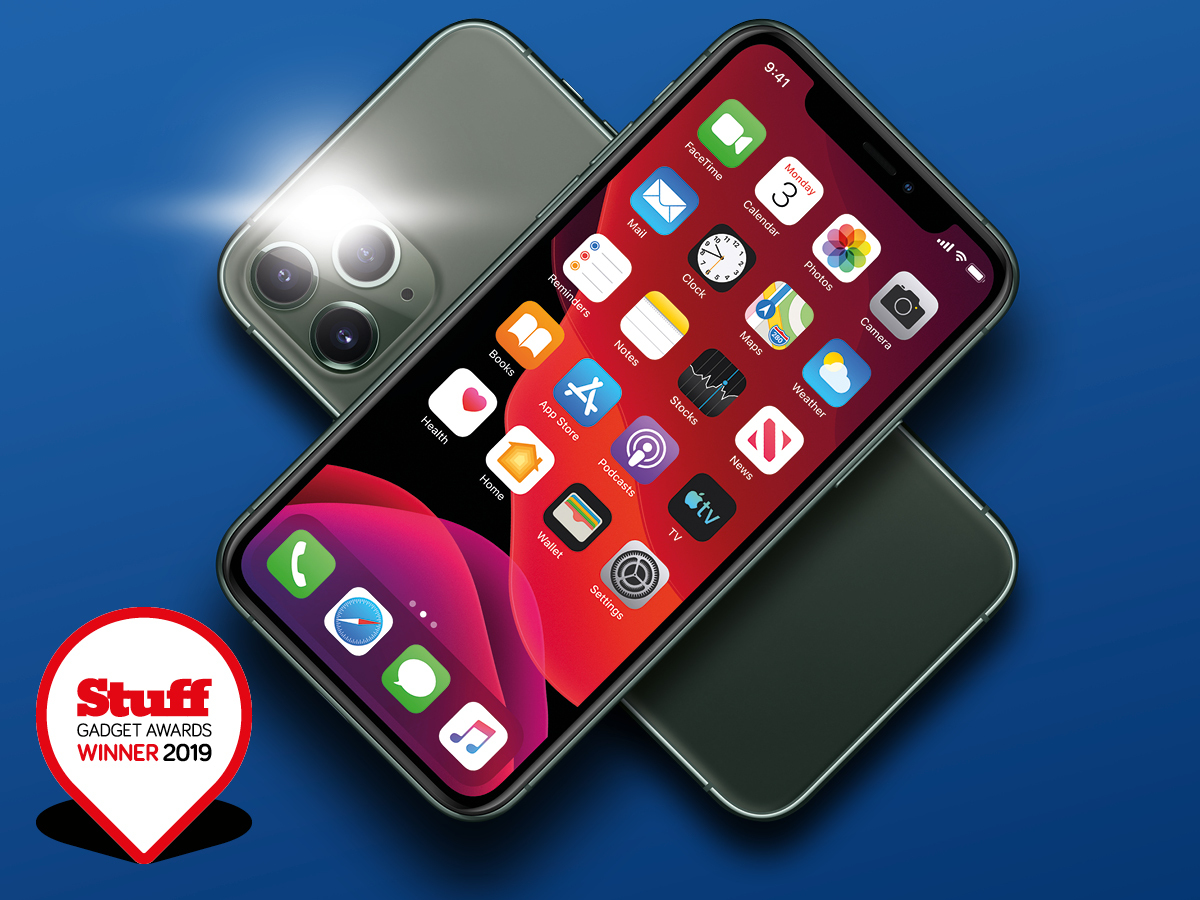 The iPhone 11 Pro might not have 5G, a pop-up selfie camera, or fold in half, but Apple has never been one for gimmicks, has it?
This triple-camera powerhouse feels like the phone that Tim Cook and co have been building towards since the iPhone X launched – an exquisitely designed phone that excels in every department. From the phenomenally fast A13 Bionic chip and practical battery life (finally!), to the best-in-class camera and mind blowing new Night Mode, Apple's iPhone 11 Pro performs exactly as a £1000+ smartphone should, even if it can still be hard to stomach spending that much on one.
Best of all, you don't have to worry about Donald Trump having a tantrum and rendering all its apps useless.
The runners up
iPhone 11
OnePlus 7T
Huawei P30 Pro
Google Pixel 4 XL
Budget Smartphone of the Year: Motorola Moto G8 Plus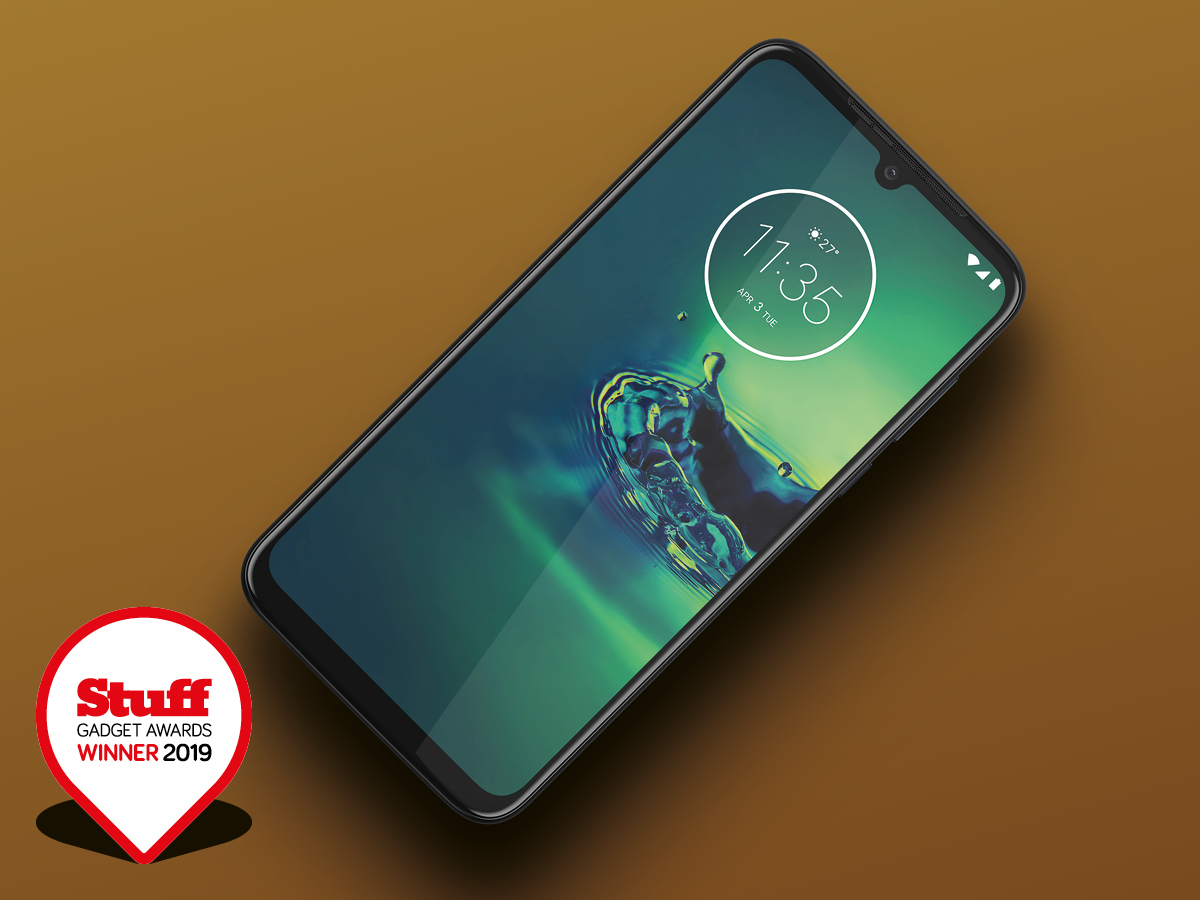 It seems like forever since the go-to budget phone hasn't been one of Moto's G Series. In fact, we'll probably soon have to rename this category the Motorola Budget Smartphone of the Year, so it shouldn't come as a huge surprise that this year's best cheap blower is the G8 Plus.
Not that you'd know this was a sub-£250 phone to look at it. There's a big old 6.3in screen with an unobtrusive dewdrop notch on the front, and a triple-camera setup round the back, with a laser autofocus module and LED flash even making it look like a quintet at a glance. That's addressed one of the G7's weak points, while improved battery life and a drop in the asking price make it another year on the budget throne for Motorola.
The runners up
Xiaomi Mi 9
RealMe X2 Pro
Nokia 7.2
Oppo 10X zoom
TV of the Year: Philips OLED+ 984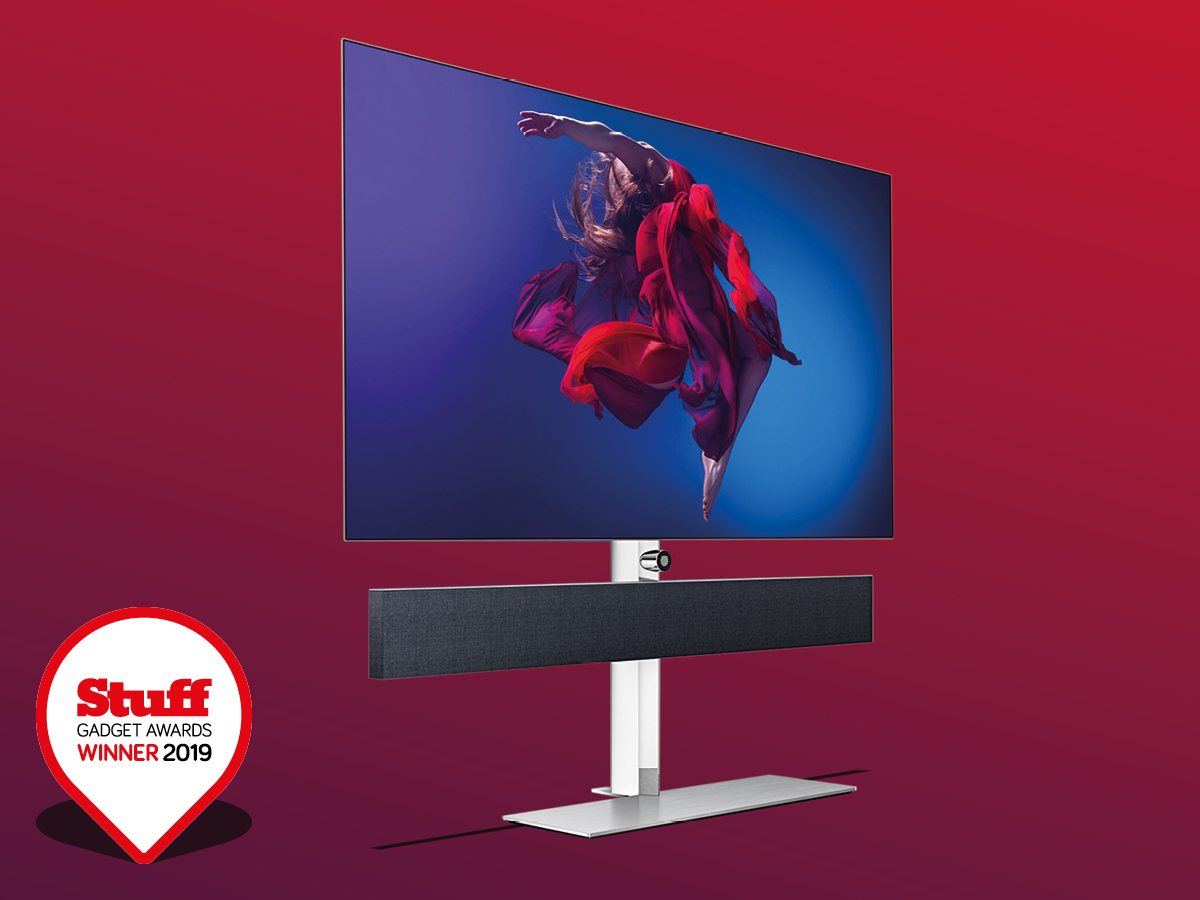 John, Paul, George and Ringo were formidable solo artists. Imagine, Live And Let Die, Got My Mind Set on You, and narrating Thomas the Tank Engine prove it. And yet, on reflection, 'the best of The Beatles' probably remains their finest work.
Philips' flagship OLED is packed with individual features of flair and finesse competitors can only dream of, but it's when they come together the magic happens. A partnership with speaker gods Bowers & Wilkins has borne the best sound we've ever heard on a TV, Ambilight on all four sides still offers an unrivalled, illuminating viewing experience, the third-gen P5 processor delivers a thrilling picture no matter what the source, and it's one of only a few sets to offer universal HDR and Dolby support. Plus the statement design is to die for.
The runners up
Panasonic TX-55GZ1500
Sony KD-49XG9005
Samsung QE65Q90R
Panasonic TX-58GX800
TV Gadget of the Year: Sennheiser Ambeo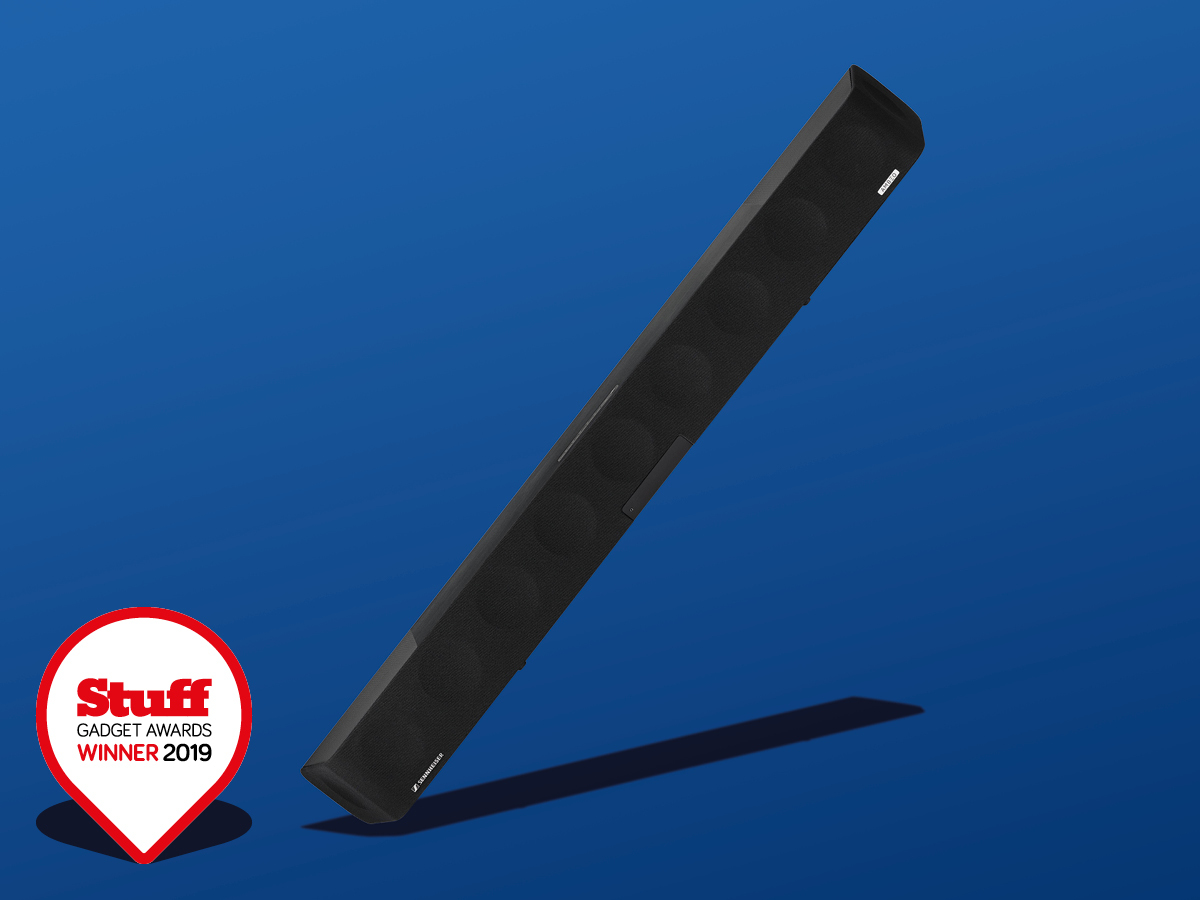 Most soundbars that claim to support Dolby's sound-bouncing Atmos tech can't dream of coming close to a proper surround-sound system – but Sennheiser's whopping Ambeo has the necessary oomph to fill a room.
The 13 drivers are bigger than most soundbars, plus the sub is built in, hence the unprecedented heft, but that's what gives the 500-watt amp so much to work with. The result is a big black box that can genuinely compete with a 5.1 system for scale, separation and sophistication. If you've got a TV big enough for it to live under, the Ambeo could just be the best soundbar ever.
The runners up
Nvidia Shield TV
Amazon Fire TV Cube
Vizio soundbar
Sky Q
Laptop of the year: Huawei MateBook X Pro (2019)
Hanging out with Huawei is a confusing business while Donald Trump is the school bully. Google still can't pass notes, but for Microsoft it's study buddy sessions and swapping packed lunches. That's good news for Huawei's laptops division amid rumours it was considering exiting the PC market. Even better, though, is we've deemed its Windows laptop, the MateBook X Pro, our preferred portable typewriter.
There wasn't much wrong with the original MateBook X Pro, but beefier innards and some neat NFC tricks have made it an even more tempting proposition. Get the spec right and it's plenty powerful to mix it with a playground of Apple MacBook Pro's for less money, plus it looks every bit as premium.
The runners up
MacBook Pro 16in (2019)
Microsoft Surface Laptop 3
Lenovo ThinkPad
Carbon Dell XPS 13 (2019)
Acer Predator Helios
Streaming Service of the Year: Netflix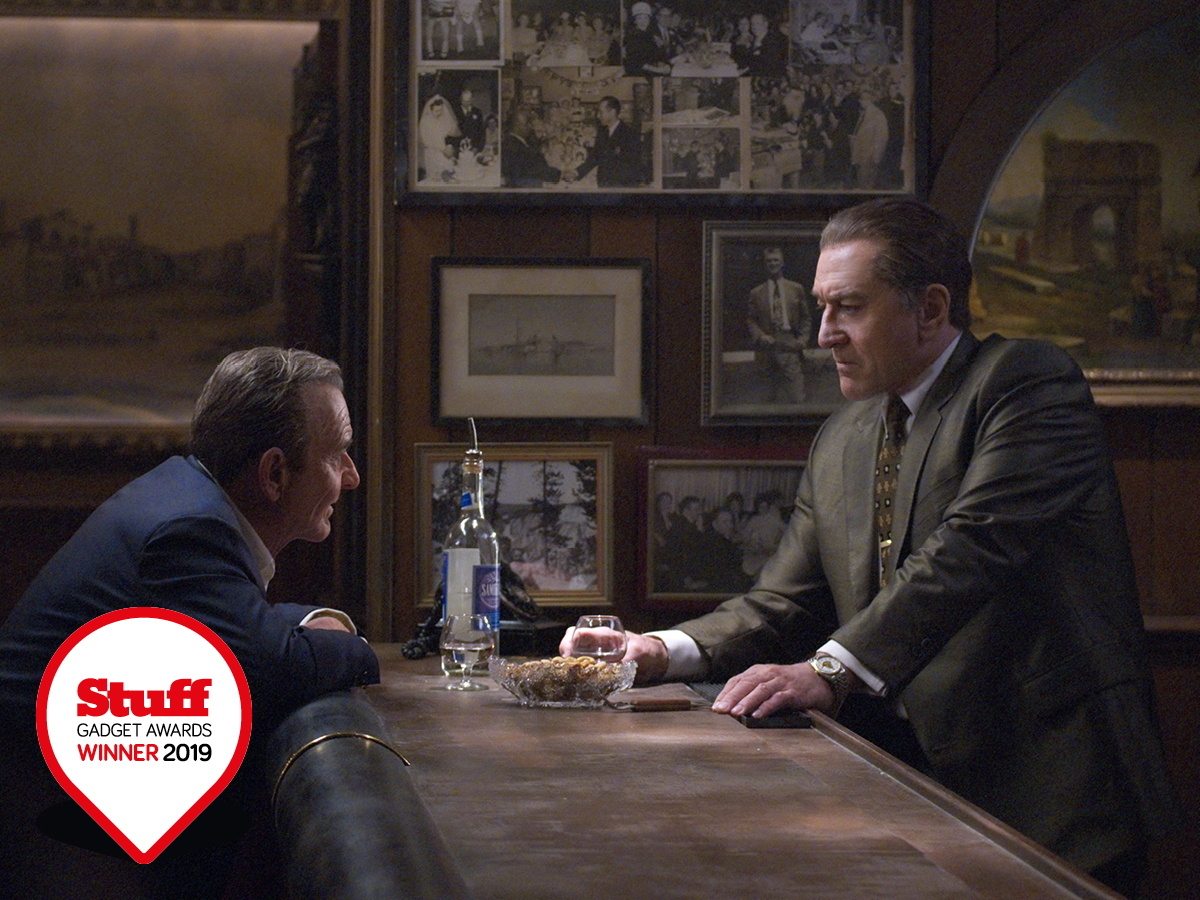 As the likes of Disney and Apple wade in with their bottomless piles of cash, Netflix's dominance of the streaming market will no doubt be tested in 2020. But the new players are going to need more than superheroes and Jennifer Anniston to unseat the king.
From brilliant debuts like Russian Doll and Sex Education, to returning favourites like Strangers Things, Glow and BoJack Horseman, Netflix remains untouchable when it comes to original programming. And that's before we even mention Ava DuVernay's remarkable miniseries When They See Us, an enraging retelling of the case of the wrongfully convicted 'Central Park Five'. This was also another year in which the cinema and your living room became one and the same, with Scorsese's melancholic gangster epic The Irishman landing on Netflix just days after its big-screen release.
The runners up
Amazon Music HD
Amazon Prime Video
Spotify
Now TV
Hi-Fi Gadget of the Year: Sonos Move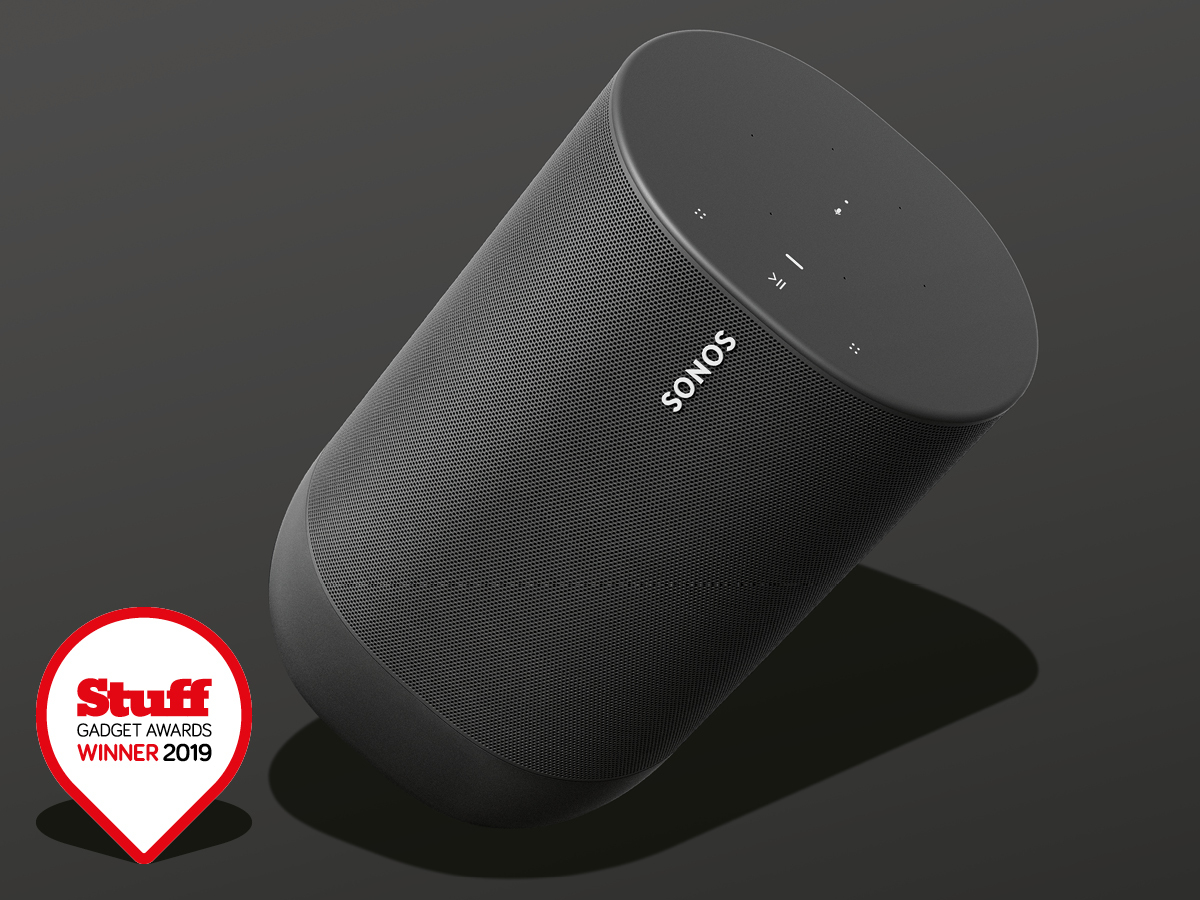 Paint the top of a Sonos Move white and it'd bear a startling resemblance to a pint of Guinness, which is appropriate considering how long we've had to wait for Sonos to make the thing. As the famous ad told us though, that's where good things come from – and the first portable Sonos has certainly been worth it.
At home on your Wi-Fi network it delivers the same seamless performance and superb sound quality you'd expect from a Sonos speaker, but take the Move outside and its built-in battery, hefty construction and specially tuned al fresco mode make it an impressively punchy performer that's more than capable of getting your garden party started. You might want to wait for the weather to warm up, though – even the Move might have a job getting people outside in December.
The runners up
Amazon Echo Studio
Naim Mu-so 2nd Generation
Bowers & Wilkins Formation Wedge
Ultimate Ears Wonderboom 2
Headphones of the year: Sony WF-1000XM3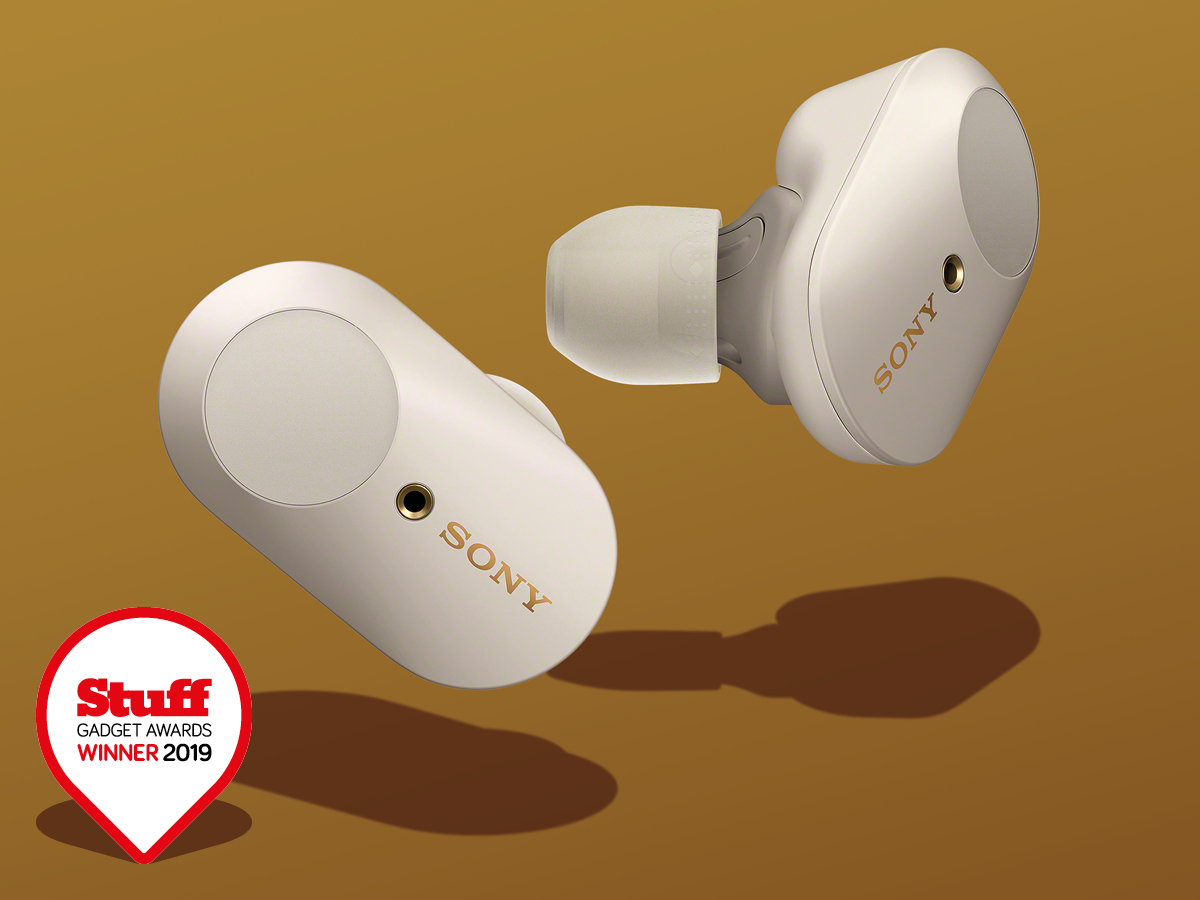 Alongside scary clowns, protestors and "influencers", there's been no escaping true wireless earphones this year. Still, when we found a pair to stay in our wax passages for longer than it took to say Extinction Rebellion, some actually sounded good, with Apple, Beats, Libratone, Sennheiser, RHA and Cambridge Audio all coming in our ears.
Sony topped this category last year with its noise-cancelling WH-1000XM3 over-ears, so when they told us a pair of buds with the same ambient sound destroying tech were on the way we got rather excited, and boy did they not disappoint. Put plainly, any music played through the XM3s sounds superb, the ANC delivers dutifully, and thanks to a patented Ergonomic Tri-hold Structure they stay right where you want them – a joy to behold in your lug holes.
The runners up
Libratone Track Air+
Sennheiser Momentum Wireless
Bose Noise-Cancelling 700
Apple AirPods Pro
Wearable of the Year: Apple Watch Series 5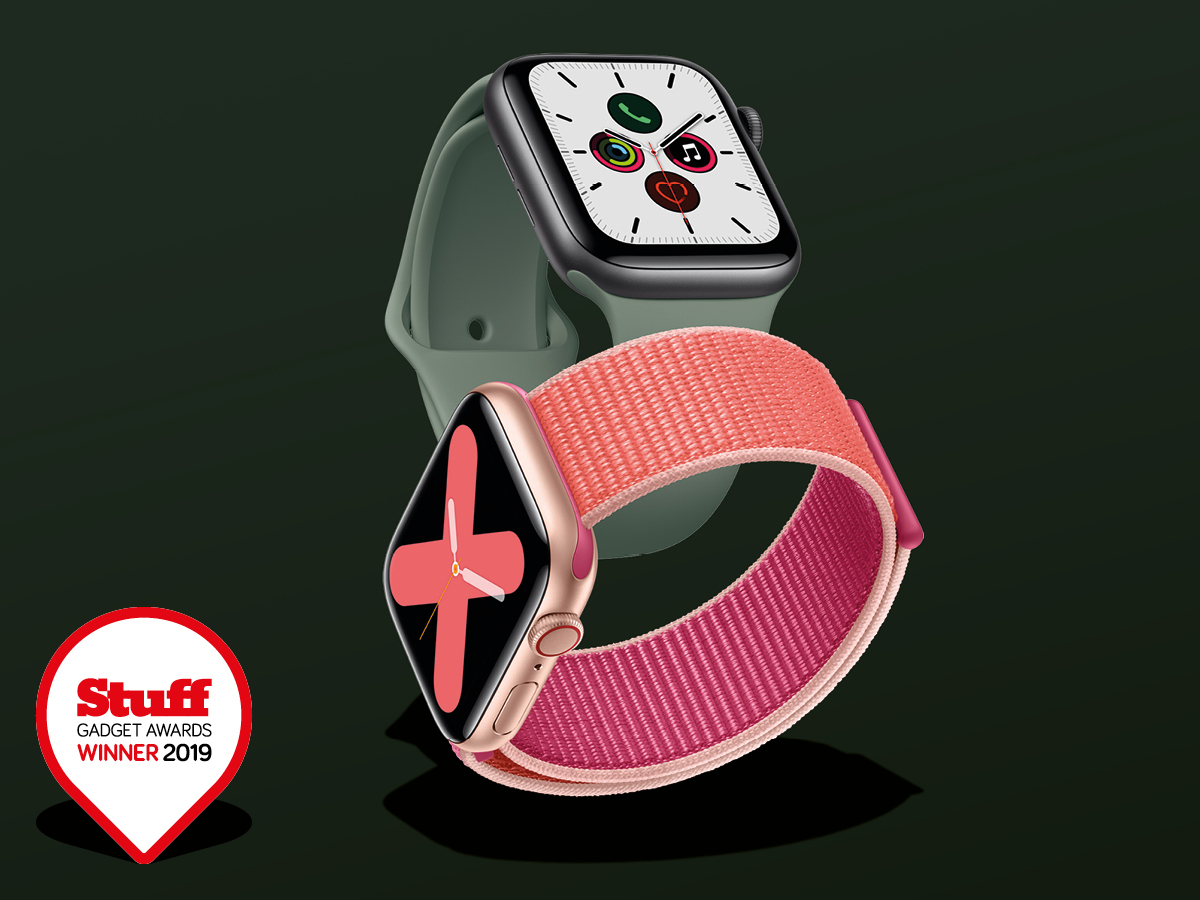 Imagine if you could never go to sleep. It's exhausting just thinking about it, isn't it? So imagine how it feels to be an Apple Watch Series 5. Not only do you spend all day passing on messages, monitoring heartbeats and acting as a personal trainer, you have to keep your screen on all the time in case your owner wants to know the time and it looks much nicer that a blank black square as with previous models.
Apple's fifth Watch might only be a minor upgrade compared to last year's model, but when that upgrade quite significantly changes the way you use it, and watchOS 6 brings a stack of handy new features and changes, the best smartwatch on the market is now even better.
The runners up
Garmin Fenix 6
Bose Frames
Huawei Watch GT 2
Samsung Galaxy Watch Active
App of the year: Pixelmator Photo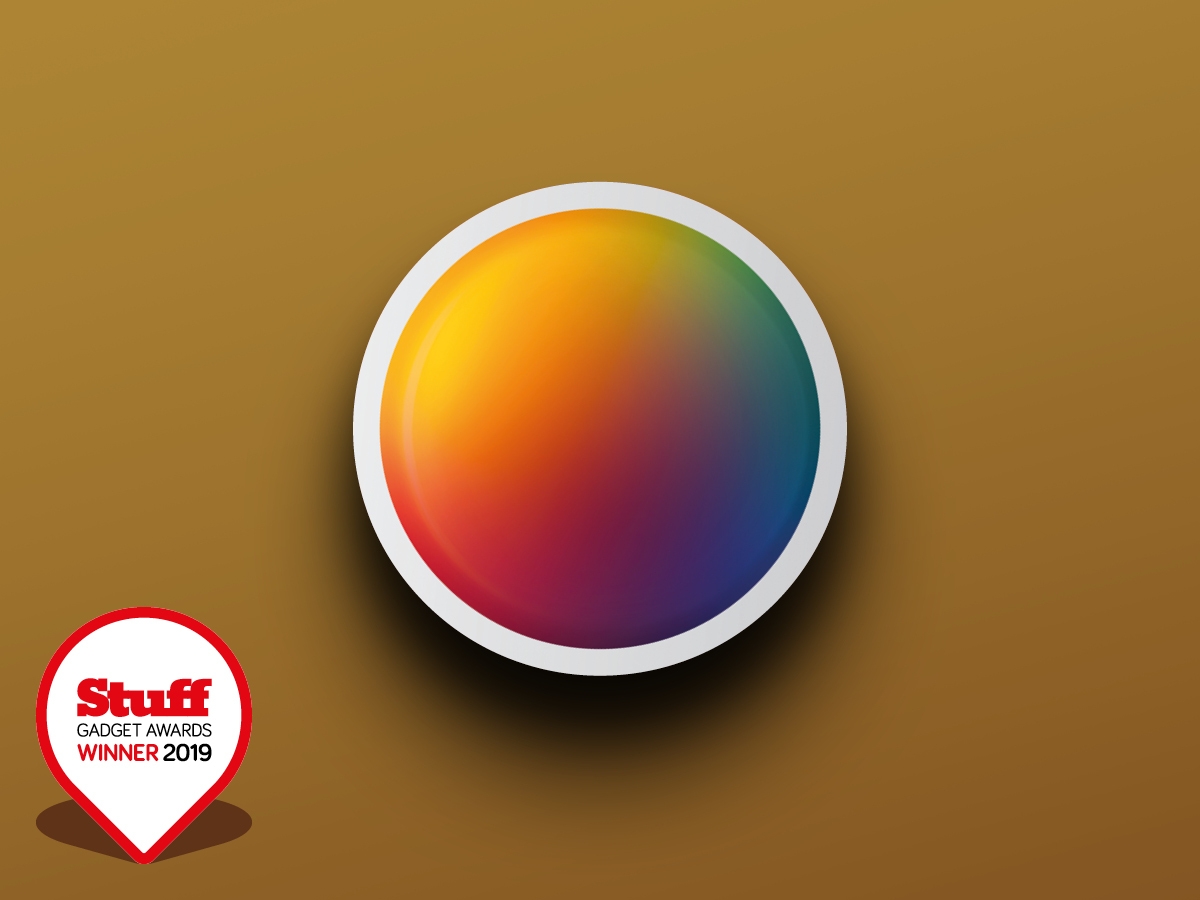 Modern digital darkrooms afford you plenty of control, but, frankly, who has the time? Pixelmator Photo's been trained on a ludicrous 20 million pro photos, so that it can do the work for you, fixing any snap with a tap. You might wear a sceptical expression on reading that.
Fair enough – most automation of this sort is garbage. But with the odd exception, Pixelmator Photo is astonishingly good at fixing colours and making your pics look balanced and beautiful. Still, if you're desperate to leap into the driving seat, you're well catered for. A raft of sliders and buttons exists to hurl you down an hours-deep rabbit hole of transforming even the most basic snap into a photographic masterpiece.
The runners up
Moodflow
EōN by Jean-Michel Jarre
David Bowie is…
NanoStudio 2
Mobile game of the year: Jumpgrid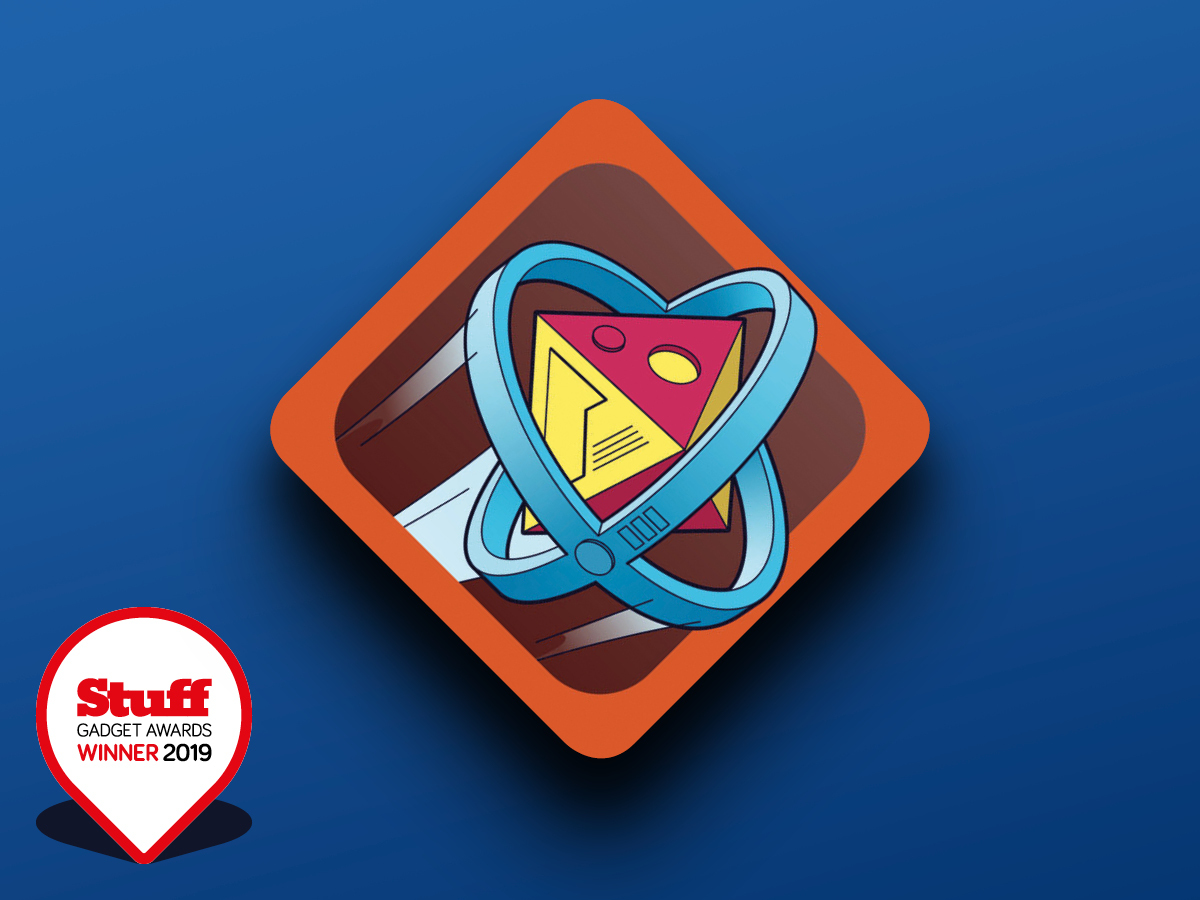 Some games take no prisoners. But you get the feeling Jumpgrid would eat them, given half a chance. At its core, there's a beating black heart with more fury than a dozen Super Hexagons. This is fused to a stripped-back neon nightmare that simultaneously recalls both Frogger and Pac-Man.
Your task is simple: jump from point to point on a tiny grid, grabbing the spinning cubes at its edges, and make for the exit. But countless geometric shapes lurch and whirl, all too eager to smash you to pieces. The game is staccato. You'll die – often. The 'boss' levels will reduce you to tears. But also, you'll fast recognise the white-knuckle ride of Jumpgrid as mobile's greatest twitch arcade game.
The runners up
Sky: Children of the Light
Vectronom
Bad North: Jotunn Edition
Pigeon Wings Strike
Gaming Gadget of the Year: Oculus Quest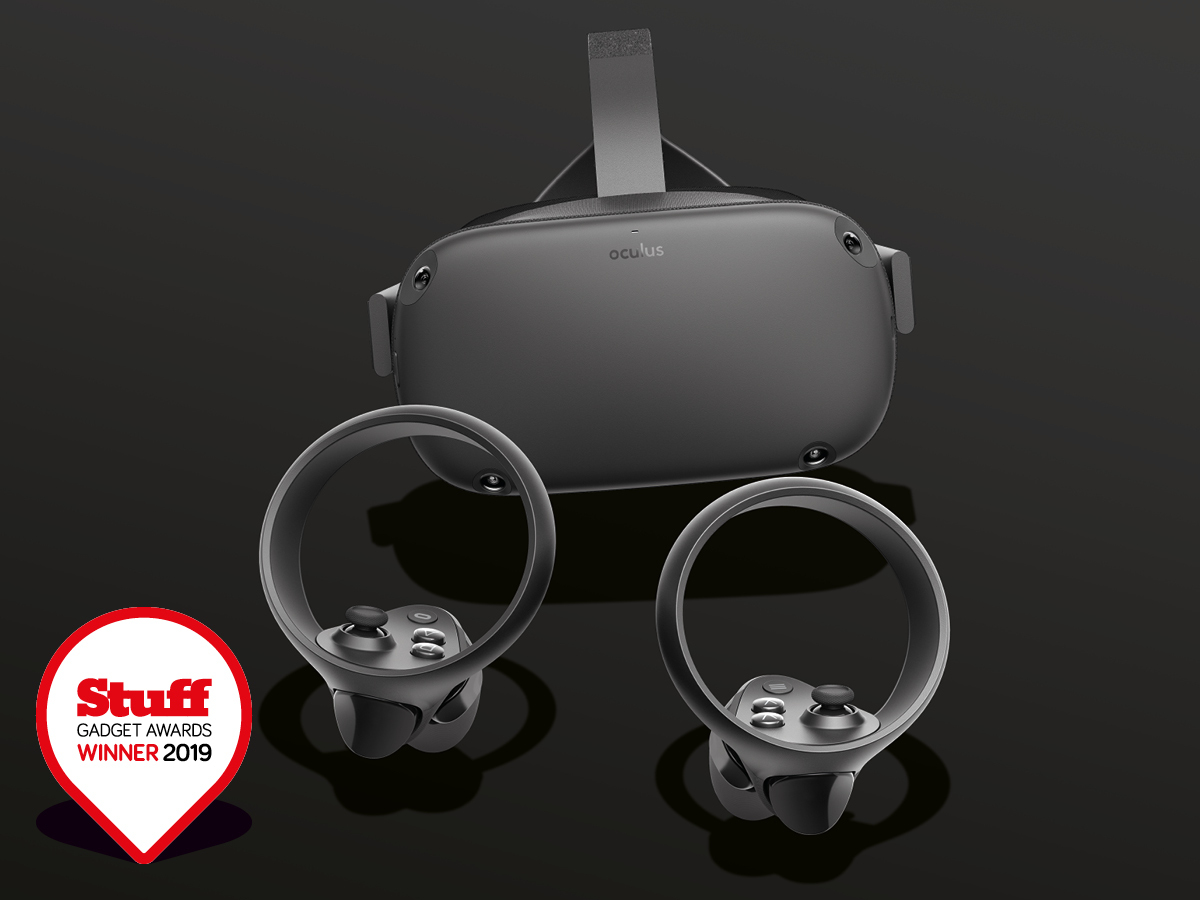 As we await the arrival of a credit card-threatening new console generation, it's been a relatively unspectacular 12 months in the world of video gaming. However, if it's VR you're after, 2019 was the year in which things started to get interesting, and that's mainly down to the Oculus Quest.
Sure, there are more powerful headsets out there, but nobody has come close to nailing the marriage of ease-of-use and functionality that Oculus managed with the Quest. All-in-one, totally wireless and packed with sensors that can track your movements in virtual space, jumping into a game of Beat Saber or Superhot VR really is as easy as sliding the headset over your face, grabbing the excellent Oculus controllers and pressing the on button. If battery life wasn't an issue, there'd be little reason to return to reality.
The runners up
Nintendo Switch Lite
Oculus Quest
ASUS ROG Phone 2
Sega Mega Drive Mini Nintendo Labo VR
Game of the Year: Resident Evil 2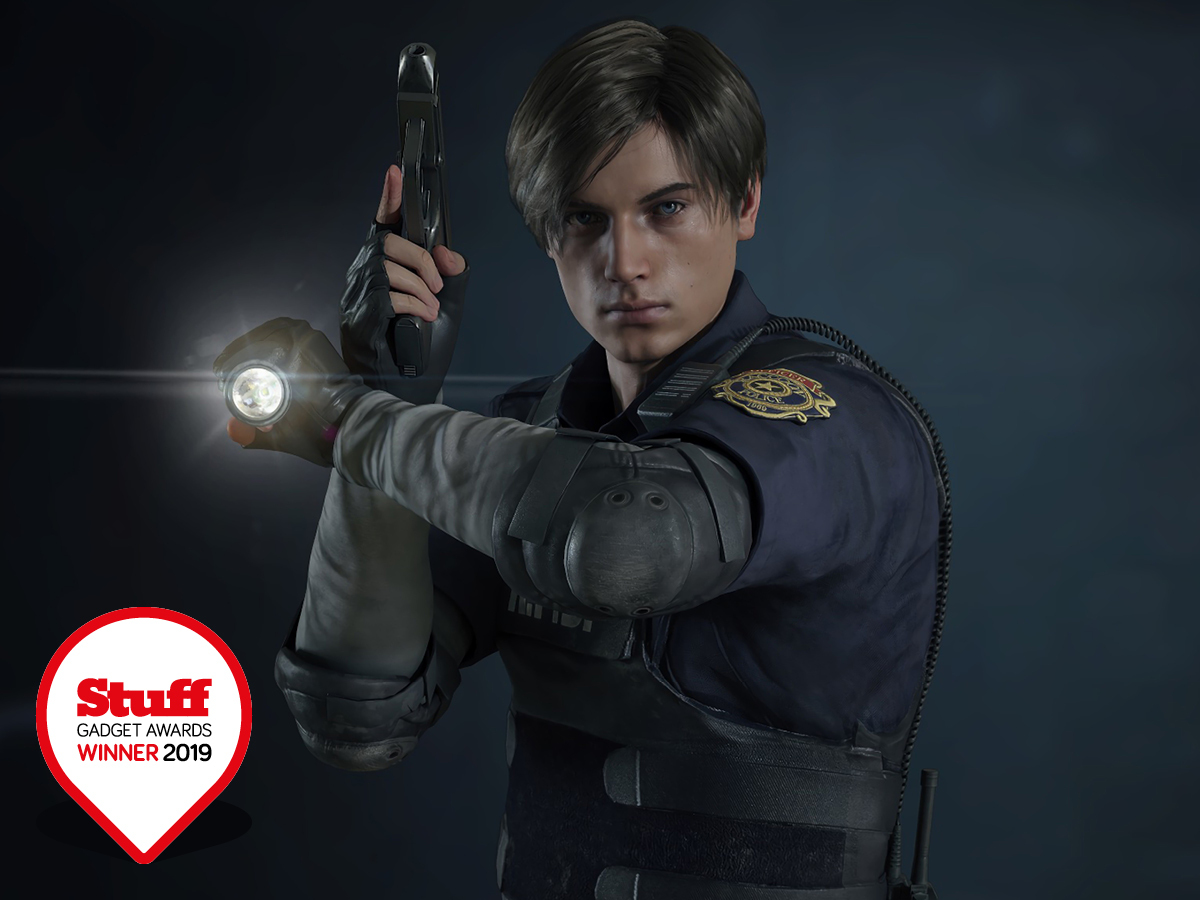 You'd be forgiven for thinking that the reimagining of a game first released in 1998 winning our 2019 award indicates it hasn't been a banner year for games. But Resident Evil 2 is so much more than a remake. Capcom rebuilt its PlayStation classic from the ground up using Resident Evil 7's RE engine, replacing the static camera angles that once defined the survival horror series with a more modern third-person over the shoulder view.
It looks and feels absolutely fantastic without sacrificing any of the original's unbearable tension and crap-your-pants scares. Whether you're scribbling down codes to help you with a puzzle in the iconic police station, kneecapping zombies, or running as fast as your legs will allow (note: not very fast) from the nightmarish Mr X, Resident Evil 2 is never less than a thrill ride.
The runners up
Death Stranding
Super Mario Maker 2
Gears 5
Sekiro: Sekiro: Shadows Die Twice
Smart home gadget of the year: Amazon Echo Show 5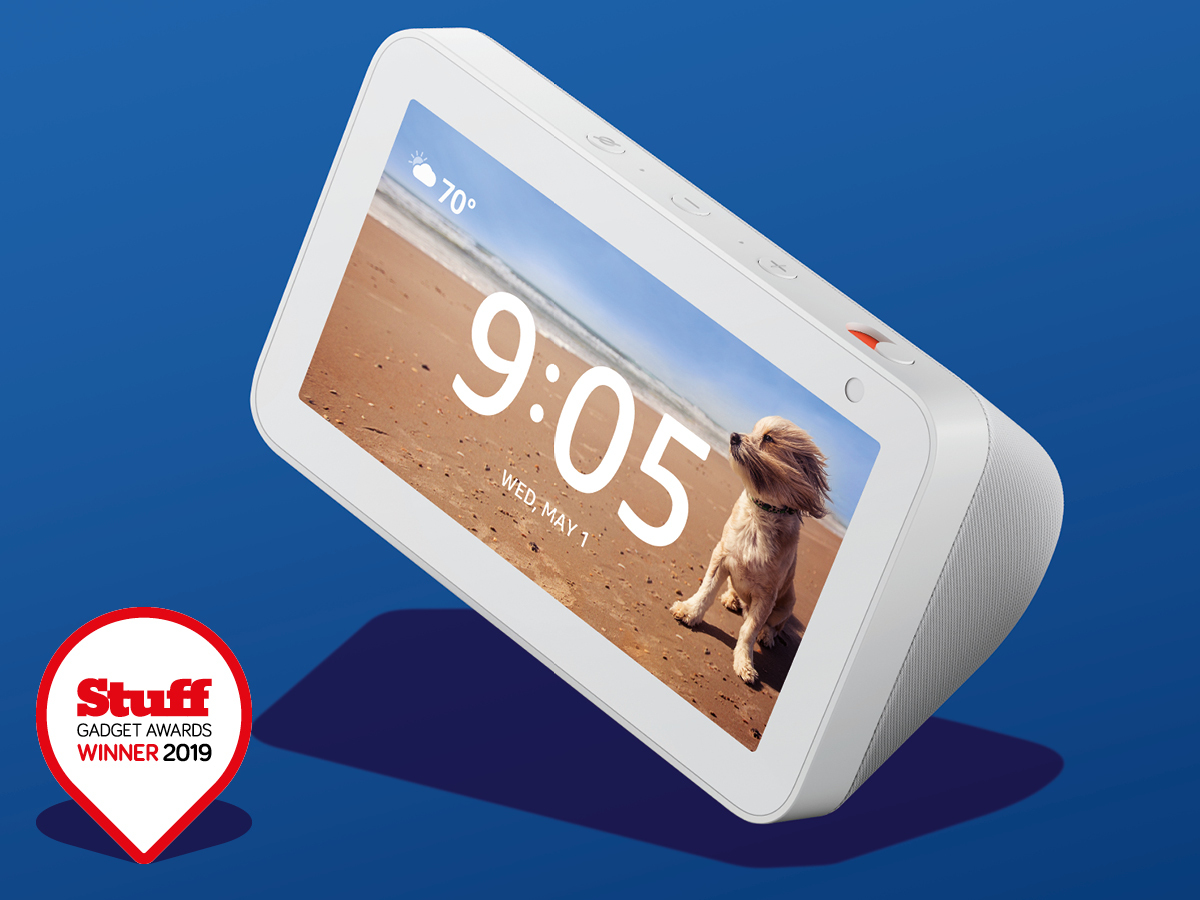 She appeared in the toilet, the microwave and thanks to Amazon's Echo Frames, sitting on our face. Yes, this was the year Alexa got everywhere, but when it comes to controlling smart home devices, it's the Echo Show 5 on our worktop. A smaller version of its 10in namesake and a rival to Google's Nest Hub, Lenovo's Smart Clock and, whether it was meant to be or not, Amazon's own Echo Spot, the Echo 5's impressive feature set and low price point make it the Echo Dot of smart displays.
The shrunken screen fits into our life more easily, but still allows you to fall back on a visual interface when words with Alexa just aren't enough. The Echo Show is the best value-for-money smart display of 2019.
The runners up
Arlo Ultra
Amazon Echo Dot with Clock
Brisant Ultion Smart
Google Nest Mini
Car of the Year: Nissan Leaf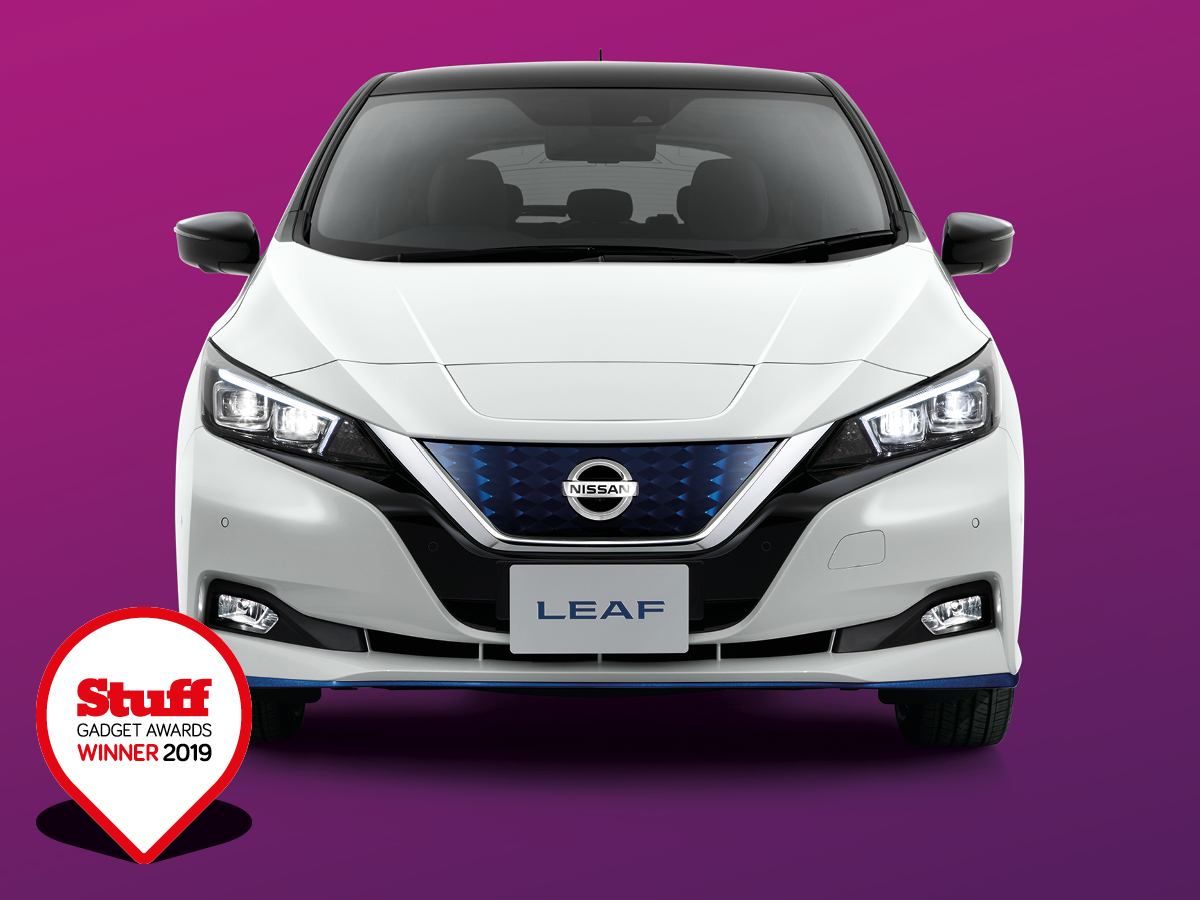 Just because something sells well doesn't necessarily make it any good – just look at Ed Sheeran. But despite shifting more than 400,000 worldwide – more than any other 'leccy motor – the Nissan Leaf is very much not the Ed Sheeran of electric cars.
As well as offering up to 239 miles on a charge and a nifty e-Pedal to control its punchy 217hp entirely with one foot, the Leaf is packed with the kind of tech you wouldn't expect from such an affordable family car. It can park itself, ProPilot will pretty much drive it for you, and Around View Monitor paints a live 3D picture of the car and its surroundings for when you deign to actually manoeuvre it into a space yourself. It's also spacious, practical and all those other boring things you have to worry about when buying a car, just don't try challenging a Tesla to a race.
The runners up
Tesla Model S
Mercedes-Benz EQC
Hyundai Kona Electric
Smart EQ Fortwo
Action Camera of the Year: DJI Mavic Mini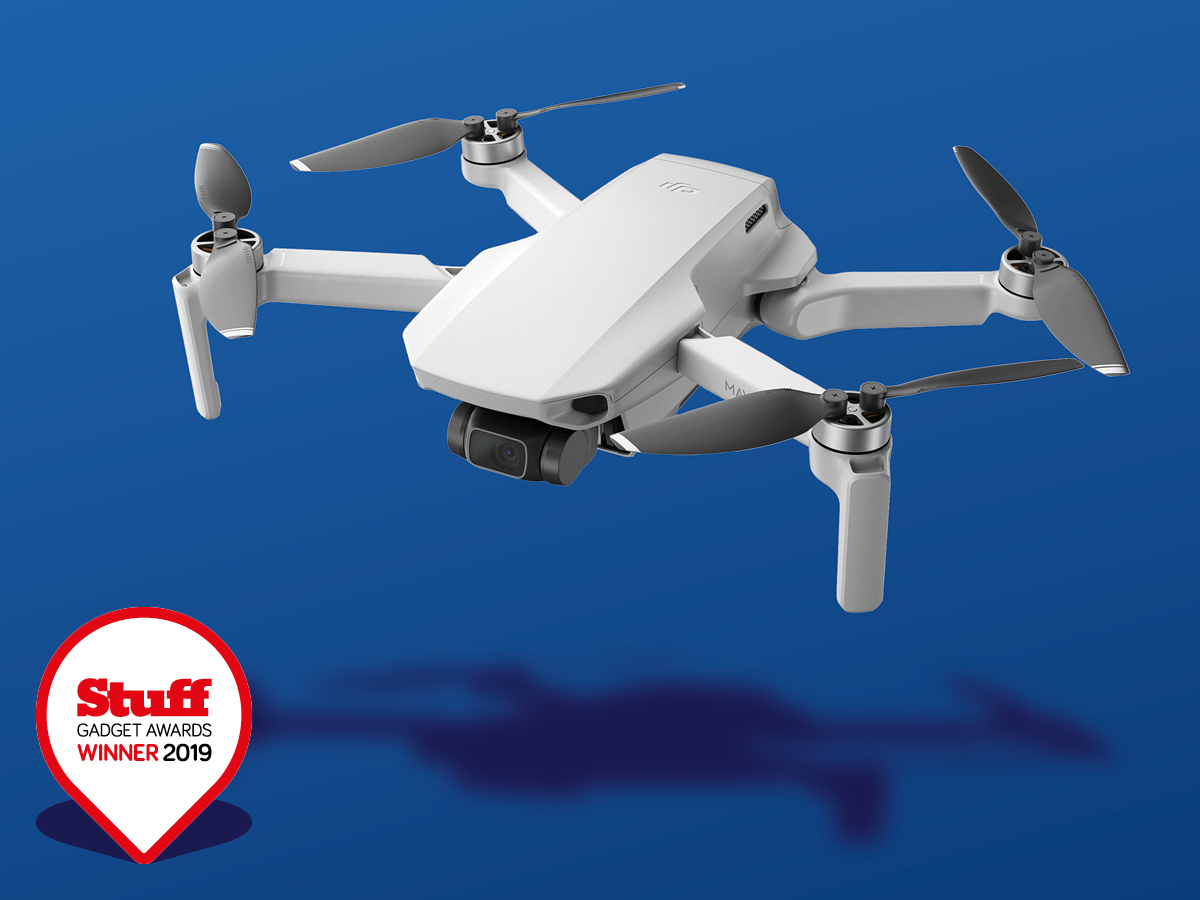 Owning a drone used to be easy: buy drone, find wide-open space, take off. But since some people can't be trusted with the power of flight, any UAV weighing over 250g now has to be registered with the Civil Aviation Authority. A total pain in the gimbal, right?
Not for DJI's Mavic Mini. It weighs in at 249g – a single gram under the threshold, so you can take to the skies at your leisure. That would mean nothing if this foldable quadcopter had all the flying talents of an overweight Icarus, but with its 30-minute flight time and handy QuickShot flight paths to help you get the most out of a camera that shoots 12MP stills and 2.7K video – who honestly needs 4K anyway? – the Mavic Mini has everything the casual aerial auteur could need. Oh, and did we mention it's also DJI's most affordable drone?
The runners up
GoPro Hero8 Black
Parrot Anafi
DJI Osmo Pocket
Insta 360 X
System camera of the year: Fujifilm X-T30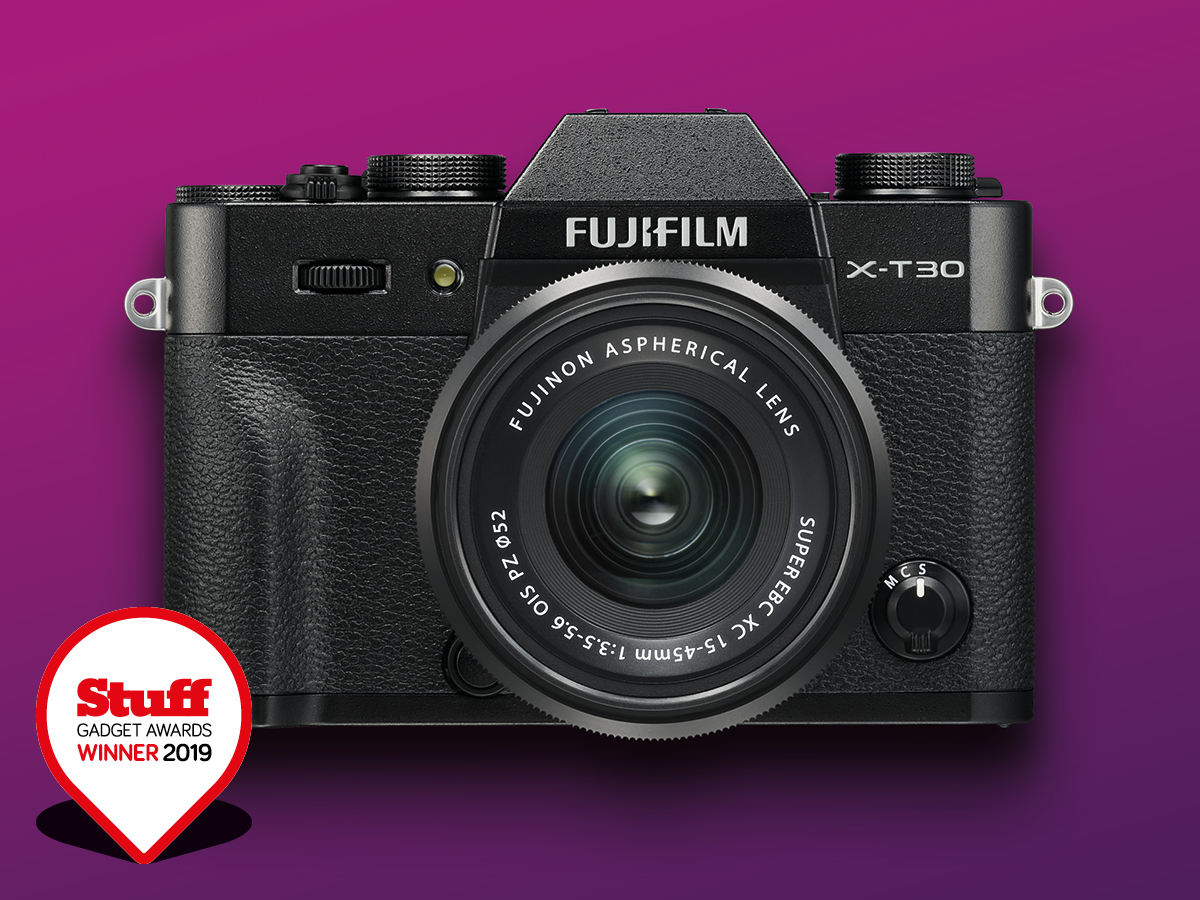 Those of you who picked up the photographic special in the August issue of Stuff, it was a work of art wasn't it? Those of you who didn't, grab a back copy because it'll turn you into a semi-pro snapper in no time. In short, 2019 marks the year mirrorless cameras went mainstream, and began digging a shallow grave for the dear old DSLR. Standing there, shovel in hand, is Fujifilm's X-T30.
Panasonic and Sony might be huge mirrorless players too, while Canon and Nikon have finally got serious, but the X-T30 is a stark reminder of how well Fuji goes about its business. Richly-equipped for both video and stills, its image quality is superb and is designed for photographers to have plenty of control at their fingerprints, all with a sub-£1000 price tag.
The runners up
Sony a6100
Canon EOS RP
Nikon Z50
Olympus OM-D E-M5 Mark III
Readers' smartphone of the year: Huawei P30 Pro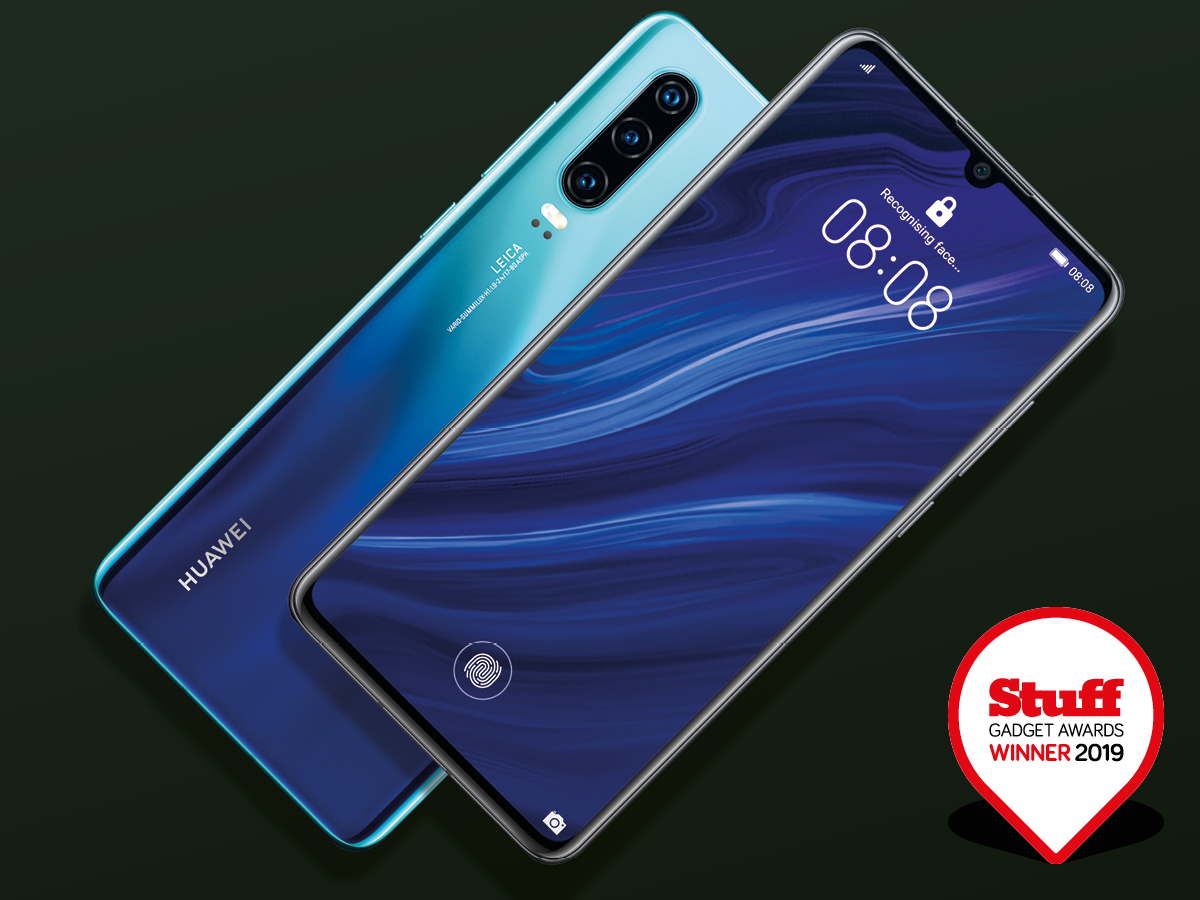 There's nothing that gets you riled up quite like the Smartphone of the Year award. Whatever we decide, you'll tell us we're wrong, so we gave you the power to call the shots with a special standalone readers' award. We included 10 shortlisted smartphones. Some from little known companies like Apple and Google, one from OnePlus, and a nod for Nokia. Breakthrough brands like Realme, Xiaomi and Oppo were all considered, plus budget blowers like the Moto G8 Plus.
But none of this mattered to you. Nor the prospect of taking on Donald Trump, because you've named the P30 Pro – Huawei's final flagship handset before being tarnished by US political turmoil – your phone of the year. Power to the People…'s Republic of China it is.
The runners up
Apple iPhone 11 Pro
Apple iPhone 11
OnePlus 7T
Google Pixel 4XL
Moto G8 Plus
Xiaomi Mi 9
RealMe X2 Pro
Nokia 7.2
Oppo 10X Zoom
Readers gadget of the year: Philips OLED+ 984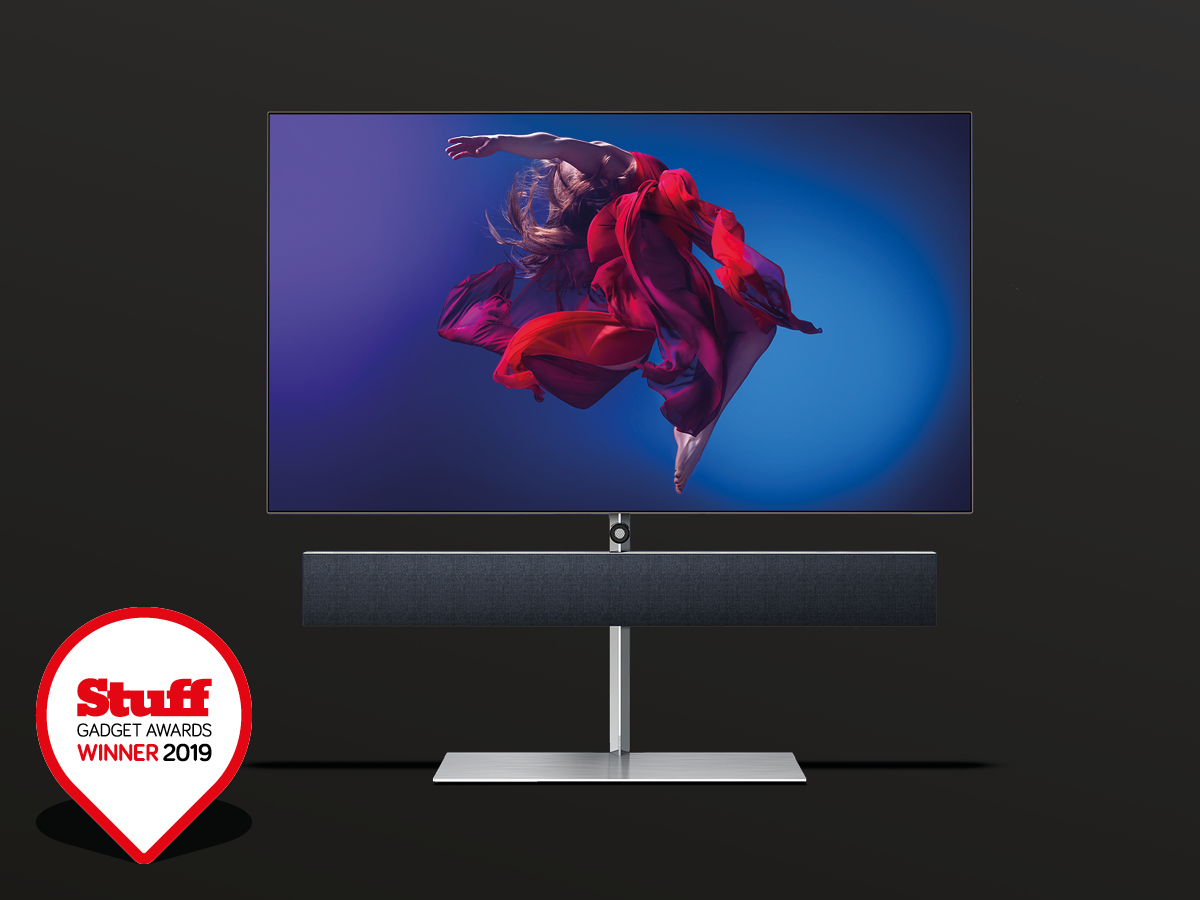 Whether it was Federer's Grand Slam record, Greta's voyage across the Atlantic or Boris hiding in a fridge, 2019 threw up some belters. Techlandia didn't disappoint either where we were treated to stunning OLED TVs, electric vehicles that didn't go flat after five miles, smartwatches masquerading as medical professionals, and tangle-free VR. Also, have you noticed how commonplace it is to check-in daily with Alexa, Siri or Google Assistant? What they lack in personality, they make up for in obedience. Speaking of which, we live to serve you our loyal readers, so rather than steal all the glory with Stuff's Gadget of the Year award, you got one too. A not-so-shortlist of 13 contenders vied for the top prize, but we're delighted to announce the Ambilight glowing, Bowers & Wilkins sounding, P5 processing Philips OLED+ 984 TV was your winner, and frankly we don't blame you.
Stuff Gadget of the Year: Oculus Quest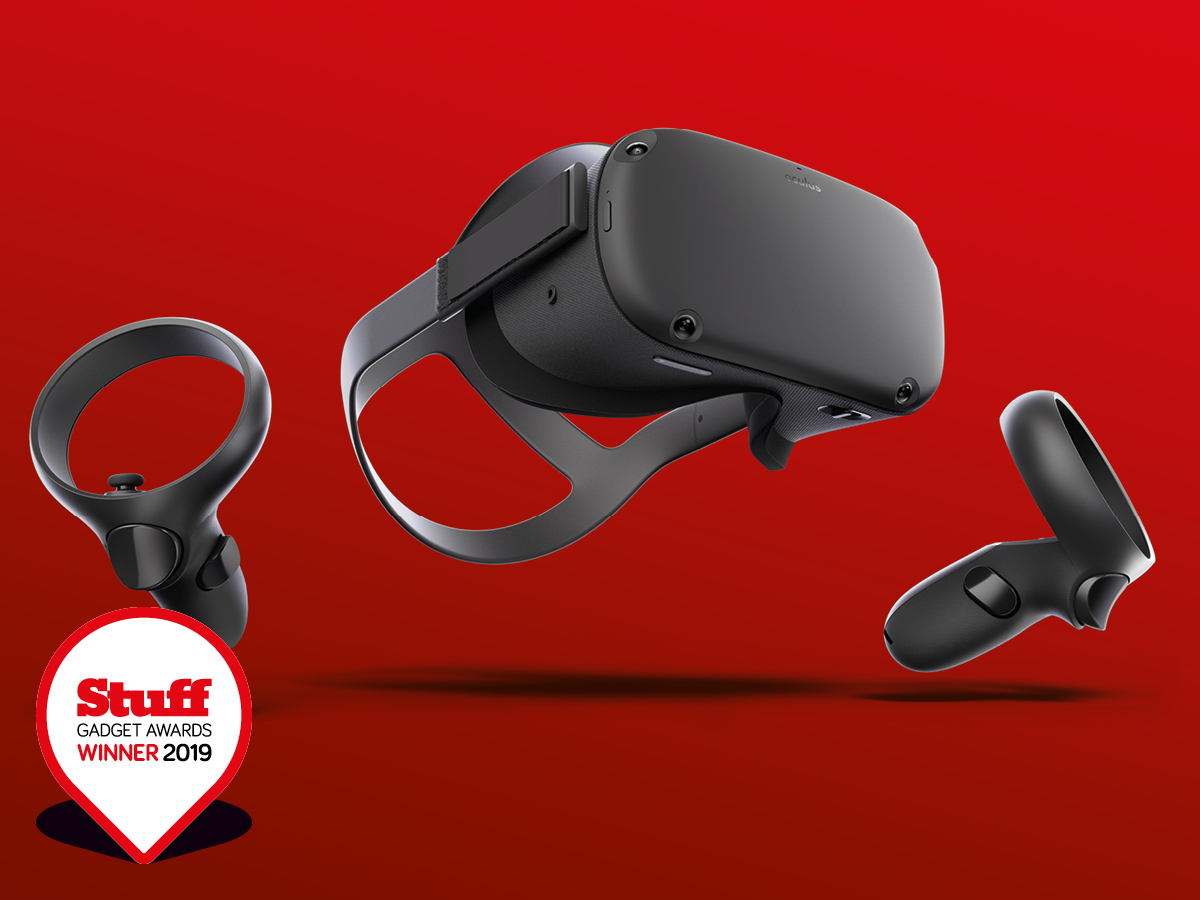 Insults were hurled, defences were mounted and once unbreakable bonds disintegrated. And that was before we even sat down to crown our favourite gadget of the year. But while we saw stonkingly great tellies and near flawless smartphones aplenty, we had to award the big prize to a true game-changer. Proper virtual reality has for too long been associated with messy cables, an awkward setup and hulking PCs you can't afford. Not anymore. Contained within Facebook's gloriously faff-free VR headset is all the tech you need to visit alien planets and fantasy kingdoms in between walking the dog and taking the bins out. Games look brilliant, the library is growing all the time and room-scale tracking just works. The Quest is one of the most impressive gadgets we've ever had the joy of using, and while VR remains a niche hobby, this thing has the best chance yet of bringing it to the masses.
Highly commended: iPhone 11 Pro
The iPhone 11 Pro is Apple's emphatic answer to those saying it has fallen behind in the smartphone war. Insanely fast, long-lasting and packing possibly the best trio of cameras on any phone, there was only one winner this year.
Highly Commended: Philips OLED+ 984
If you're looking for a new TV that assigns equal value to how your movies and shows both look and sound, look no further than Philips' latest flagship. The updated P5 processor improves on last year's picture, while the Bowers & Wilkins audio setup means you don't need a soundbar.