Say goodbye to audiobook narrators, as Apple ushers in AI narration
Hey Siri, tell me a story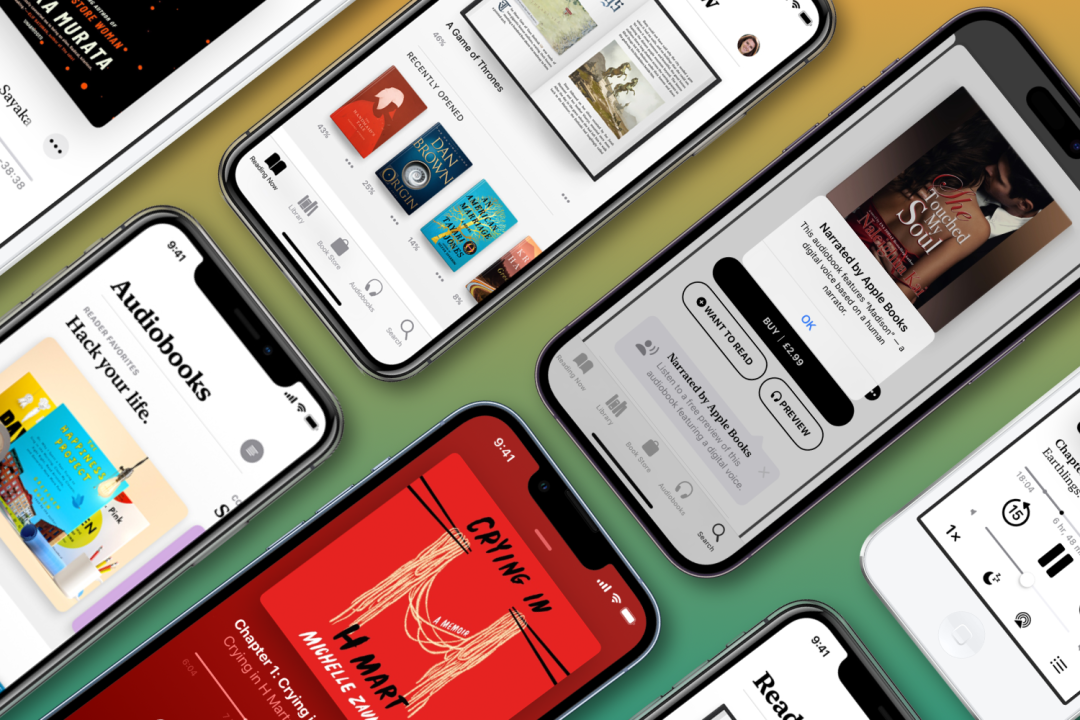 AI tools have been on the rise recently, and starting to look pretty exciting. DALL-E can create images for you, ChatGPT can hold a conversation and teach you, while Lensa creates an avatar for you. And now, AI is coming to the audiobook, thanks to Apple's latest addition to Apple Books.
The unannounced new feature has made its way to audiobooks in Apple Books. Rather than a human narrator, audiobooks can now opt for an AI narrator – offering an entirely artificial voice. On certain audiobook titles, listeners will see a note explaining that a title is "Narrated by Apple Books".
Publishers can opt for two different voices: Madison, a soprano, or Jackson, a baritone. The AI voices are currently only available for select fiction and romance audiobook titles on Apple Books. Apple is working on two further voices, Helena and Mitchell, to expand into non-fiction and personal development titles soon.
While creating the AI-narrated audiobooks, Apple uses advanced speech synthesis technology and then reviews with teams of linguists for quality control. Currently, Apple's AI narrators sound more natural than Siri, but are still noticeably not human. Thankfully, narrations can be updated in the future, as the voice models become more natural.
But what's the point of all this? Audiobooks are rather expensive to produce, often pushing them out of bounds for smaller publishers and independent authors. Apple's AI narration service promises to significantly reduce these costs, and quotes a production time of just two months. You can give the AI-narrated audiobooks a listen by searching "AI narration" in Apple Books.