Samsung's smart fridge spies on your food
You know what's cool? Seeing what's in your fridge without opening the door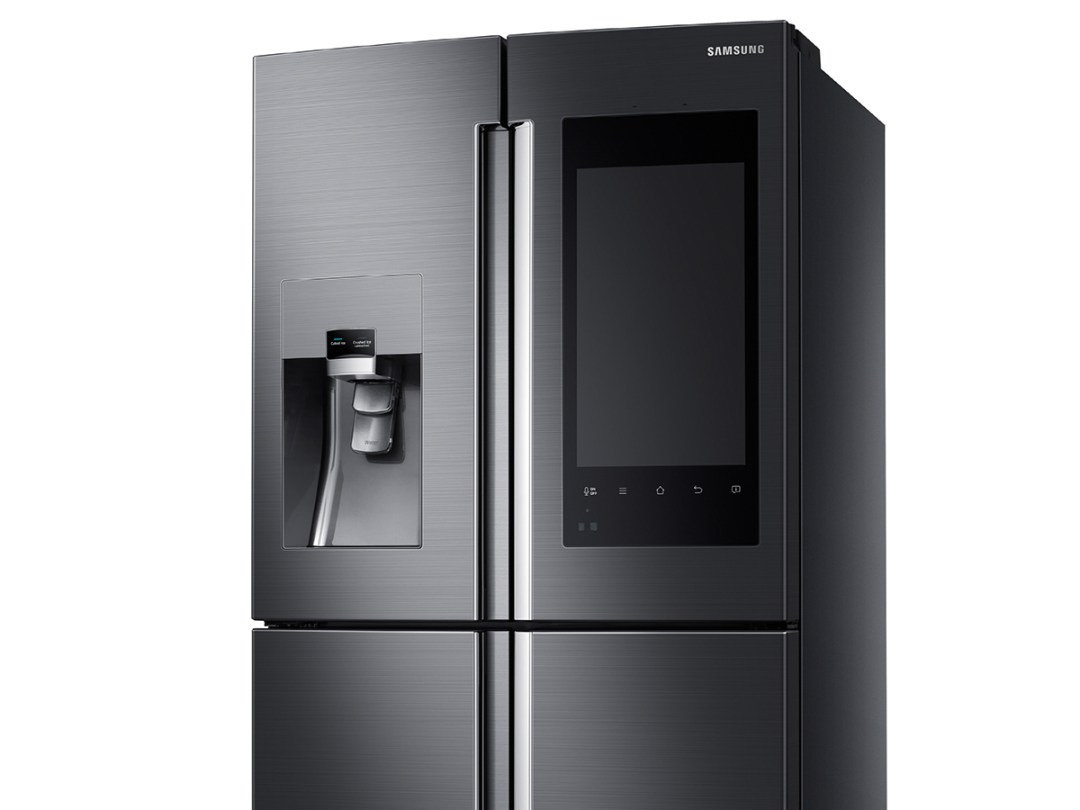 There's this implied future in which you are explaining to your kids how – before you got your Samsung Family Hub Refrigerator with its internal cameras and the smartphone app for accessing the images – you used to have to manually check the contents of your fridge. And how they laugh, those starry-eyed, super-connected space kids, at the very idea!
But we don't think it will go like that. We think they'll point out that people like having a rootle about in the fridge, and that seeing the contents on a screen is just not the same. The only time it might be handy is when you're in the supermarket and you've forgotten what you've run out of. But then you'd be using an app to try and remind yourself of what isn't there. Which is a strange future indeed.
And, anyway, you won't be in the supermarket. Because the other feature of the Samsung Family Hub Refrigerator, one that comes via its 21.5in touchscreen, is a Mastercard developed app for ordering your food direct. The announcement mentioned two US retailers, FreshDirect and ShopRite, and nothing about rolling the service out to the UK. But that's OK, because you probably already get your stuff delivered by the supermarket. Using an even more conveniently placed app, on your phone.
The fridge's screen can also be used for things such as viewing the family calendar, watching TV or listening to music. Which were the kind of high-tech fridge door actions promised by 2011's LG Internet Fridge. Which was a remarkable looking thing… that no-one bought.
Perhaps Samsung's offering will fair better. We'll find out when the Family Hub Refrigerator goes on sale, in the USA, this summer.