Culinary smarts: the best smart kitchen tech
Now you're cooking
Too many cooks might spoil the broth, but you can never have enough gadgets in the galley.
Looking for a smarter sous chef? Go from kitchen nightmares to culinary nirvana with the latest kitchen kit. 
From Wi-Fi fridges to connected cookers, the list below features all the ingredients for a Michelin star upgrade. So whether your blender's on the blink or you want a better way to weigh, add these appliances to the mix and you'll be cooking with gas.
The all-in-one appliance: Vorwerk Thermomix TM6 (£1149)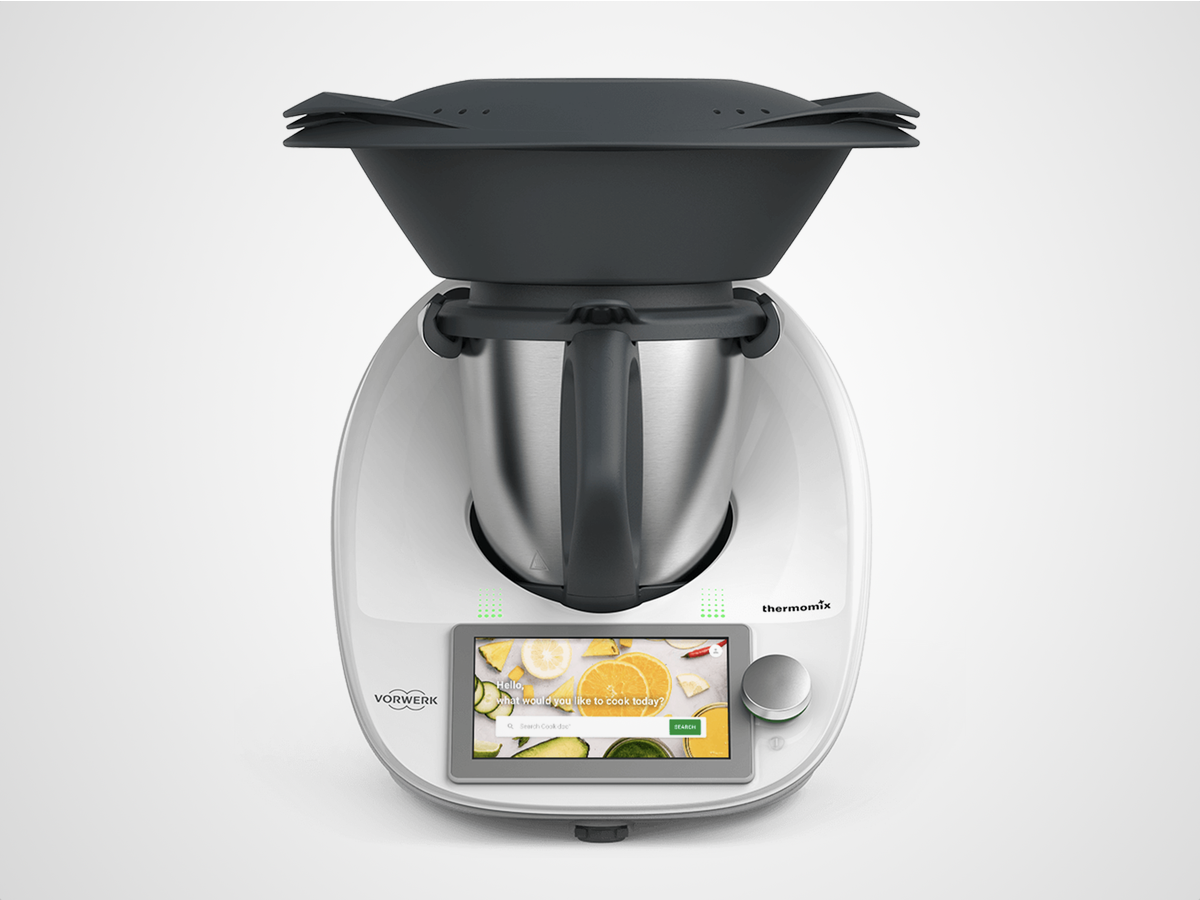 We can't all have a galley fit for Gordon Ramsay. But with the Thermomix TM6, we might not need one: a countertop gadget that claims to replace more than 20 appliances, the TM6 is a truly a tool to rule the kitchen.
From boiling eggs and blending soups to cooking rice and doing sous vide, the TM6 is equipped to cook almost every kind of cuisine. It can even ferment yoghurt, if dairy's your desire.
Once it's connected to your Wi-Fi, you can browse more than 60,000 recipes on the integrated touchscreen. A 500W motor then takes care of the mixing, while integrated scales can assess weights with an accuracy of 0.1g. Just follow the step-by-step instructions and it'll soon make you a master chef.
The precision probe: Meater (from £79)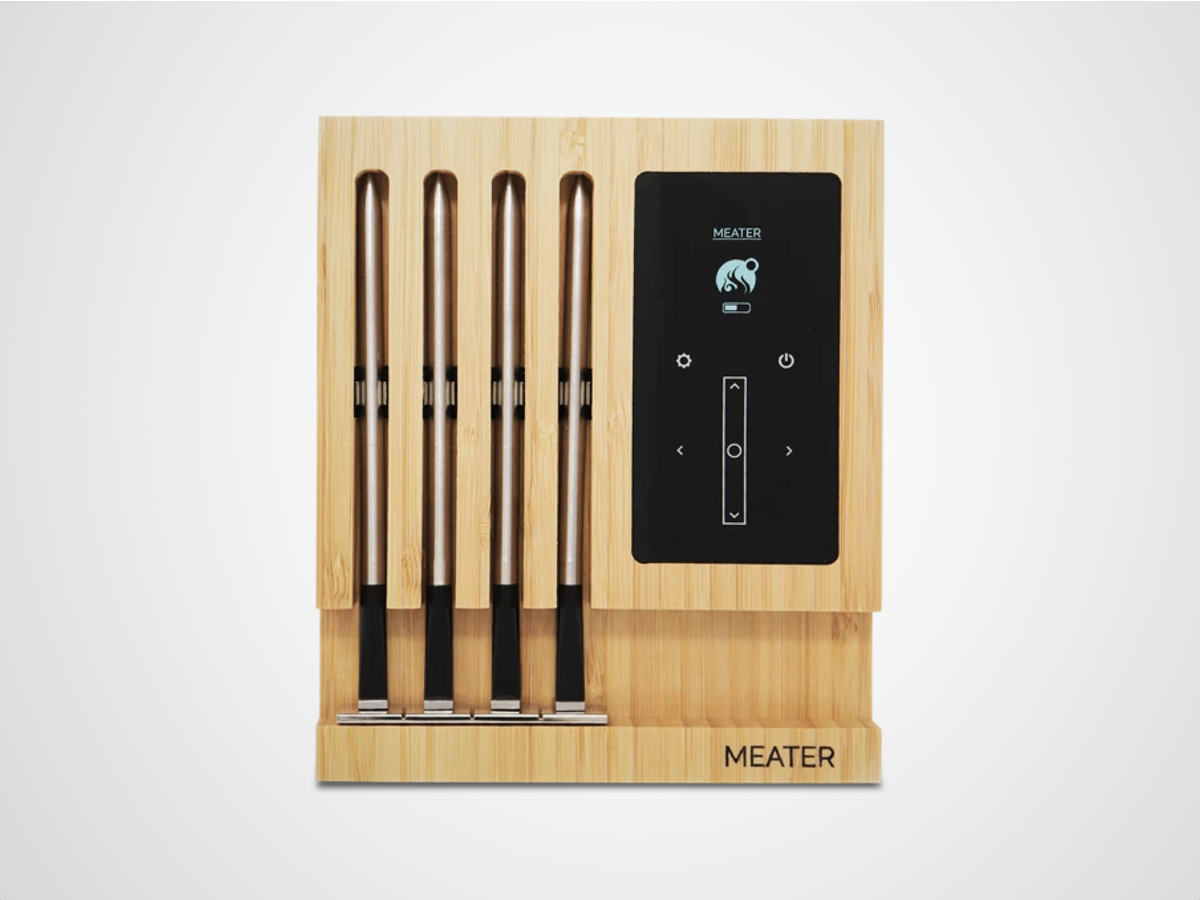 Still poking your pork to check when it's done? A springy loin might mean it's medium-rare, but there are smarter ways to cook a steak than sticking a digit in it.
Insert Meater's wireless wand into your cut before setting it to sizzle and the connected probe will send live heat readings to your smartphone. Besides ambient and internal temperature updates, the Guided Cook System can walk you through every step of the piggy prep process, while the Advanced Estimator Algorithm actively calculates how long it will be until your meat is ready to eat.
Four for more
Going big on the BBQ? Upgrade to the Meater Block (£279) for a quartet of probes plus longer wireless range.
The better blender: Vitamix Smart System Blender (from £449)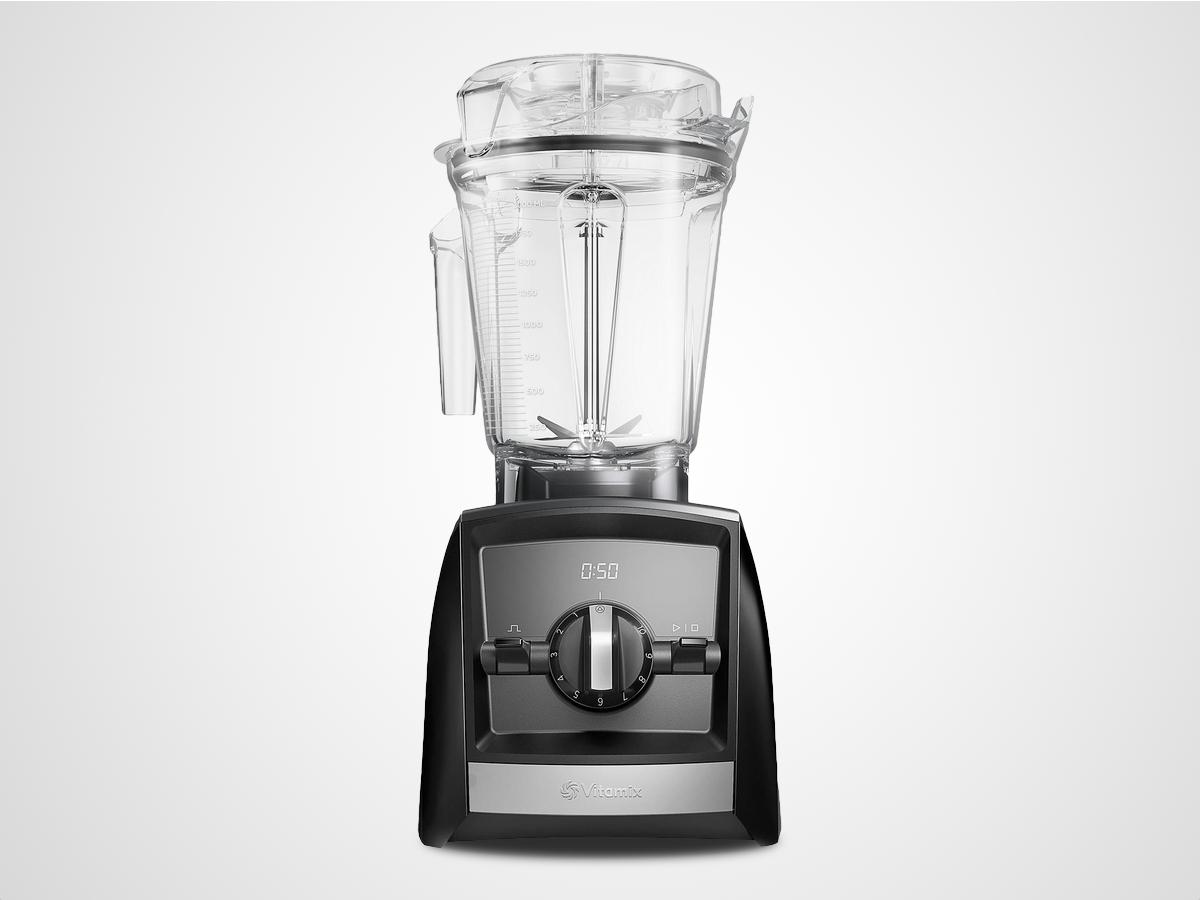 There's more to blending than making a big mushy mess. And if it's smarter smoothies you're searching for, Vitamix has the answer. Drop a Self-Detect container on top and its self-cleaning Smart System Blenders will wirelessly work out its size, then adjust the run time to suit. And with presets for everything from soups to spreads, it's never been easier to blitz up a treat.
Want more creative control over your combinations? Pulse modes and variable speed settings let you experiment with textures, while custom timers mean you can adjust the duration to suit your density preference. Models like the A2500i ship with physical buttons, while the A3500i features a touchscreen interface for slicker inputs.
The on-demand oven: Bosch Serie 8 (from £1179)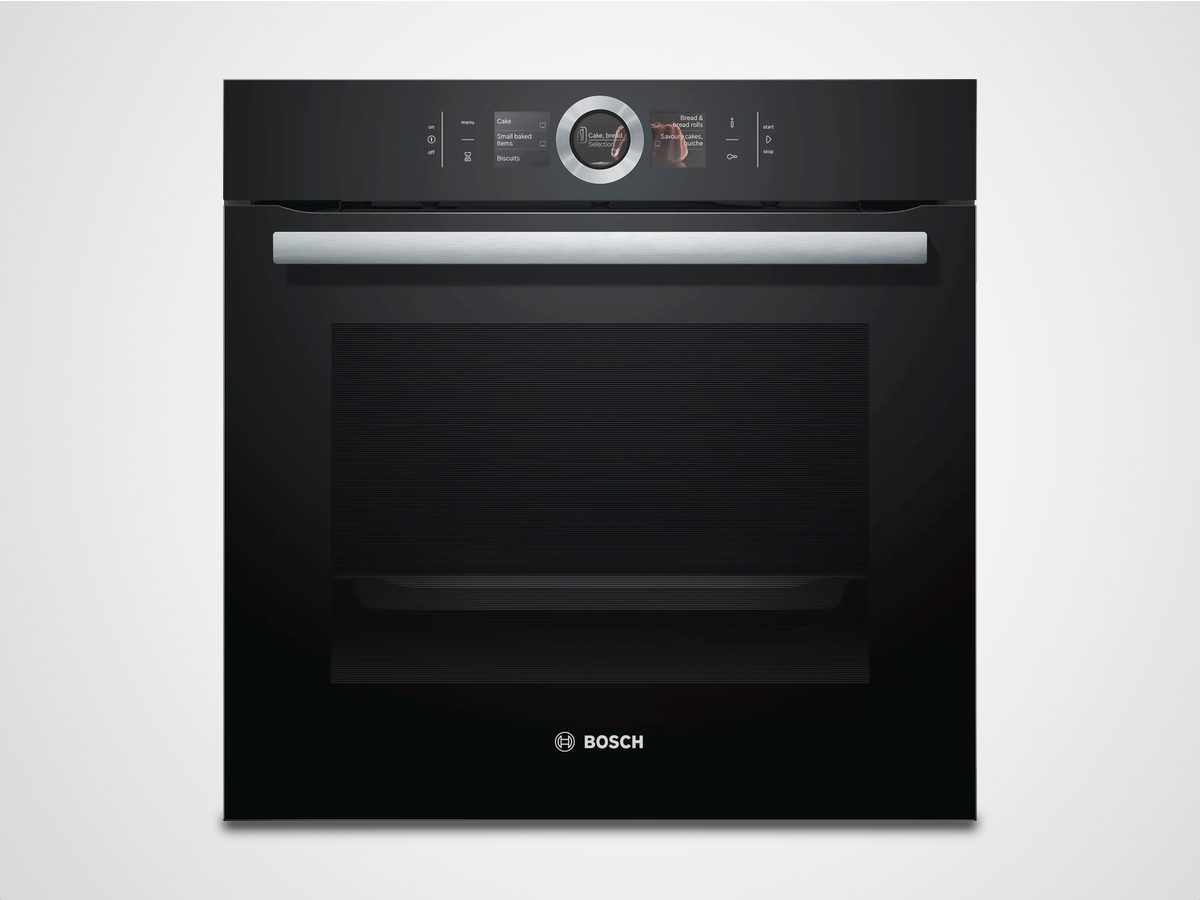 Coming home to hot food is the dinner dream. Bosch's Serie 8 smart ovens let you realise it, even if your grub's left home alone. Put your meal in the main chamber and set it to commence cooking later in the day. Running late? Fire up the Home Connect app and you can push back the start time from afar.
The app is also home to a host of recipes. Select the one you fancy and it will send the right settings straight to the Serie 8 via Wi-Fi – no twiddling necessary. Haven't got your phone to hand? Use the touch display panel on the oven itself to pick the dish you're putting in: it'll take care of the heating mode, timings and temperature automatically.
And if it's a quiche, cake or cookies that you're cooking, the oven's PerfectBake smarts will continuously monitor humidity and adjust settings accordingly. You can check the status of your creations from your smartphone – or ask Alexa for an update: the Serie 8 also plays nice with Amazon's voice assistant.
Look what's cooking
In a smart kitchen, the oven door is prime real estate. Hoover knows this, which is why it's replaced the transparent panel on the front of its Vision oven (from £1099) with a 19in touchscreen. Use it to browse recipes, control settings and check what's cooking inside. Built-in cameras mean you can see a live preview of your dinner. Just like if the door was, you know, made of glass.
The gifted grinder: Smarter Coffee (2nd gen) (£199)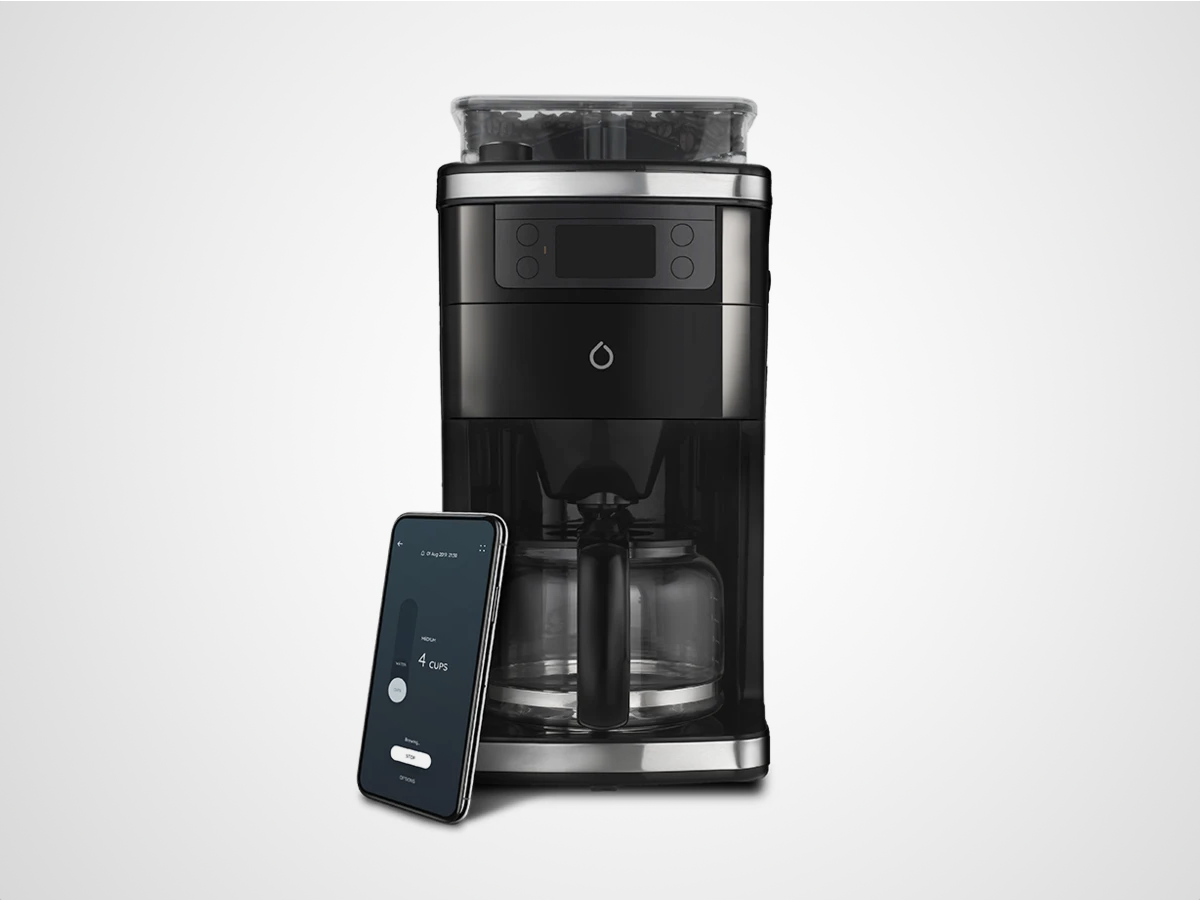 Slaving over a stove is enough to leave even the most energetic chef feeling snoozy. For joe to get you going again, try the second-gen Smarter Coffee machine. Ask Alexa, Siri or Google Assistant to make you a coffee and it'll serve up a true bean-to-cup brew, freshly grinding the good stuff.
Paired with the Smarter partner app, you can customise every aspect of your caffeine experience. Tweak strength to taste, as well as the type of brew and how long you want the machine to keep it warm for. You can fire it up from the comfort of your bed for rocket fuel waiting when you make it downstairs – or set schedules and quantities, so your two-cup afternoon boost will arrive right on time.
Echospresso, anyone?
If pods are your poison, try Lavazza's A Modo Mio Voicy (£249). The first espresso machine to work with Alexa, it features in-built Echo functionality. Simply drop in a pod, ask for a shot and Amazon's assistant will do barista duty. Multiple users can store their preferences – ideal if you like your ristretto extra hot.
The Wi-Fi fridge: Samsung Family Hub (from £1999)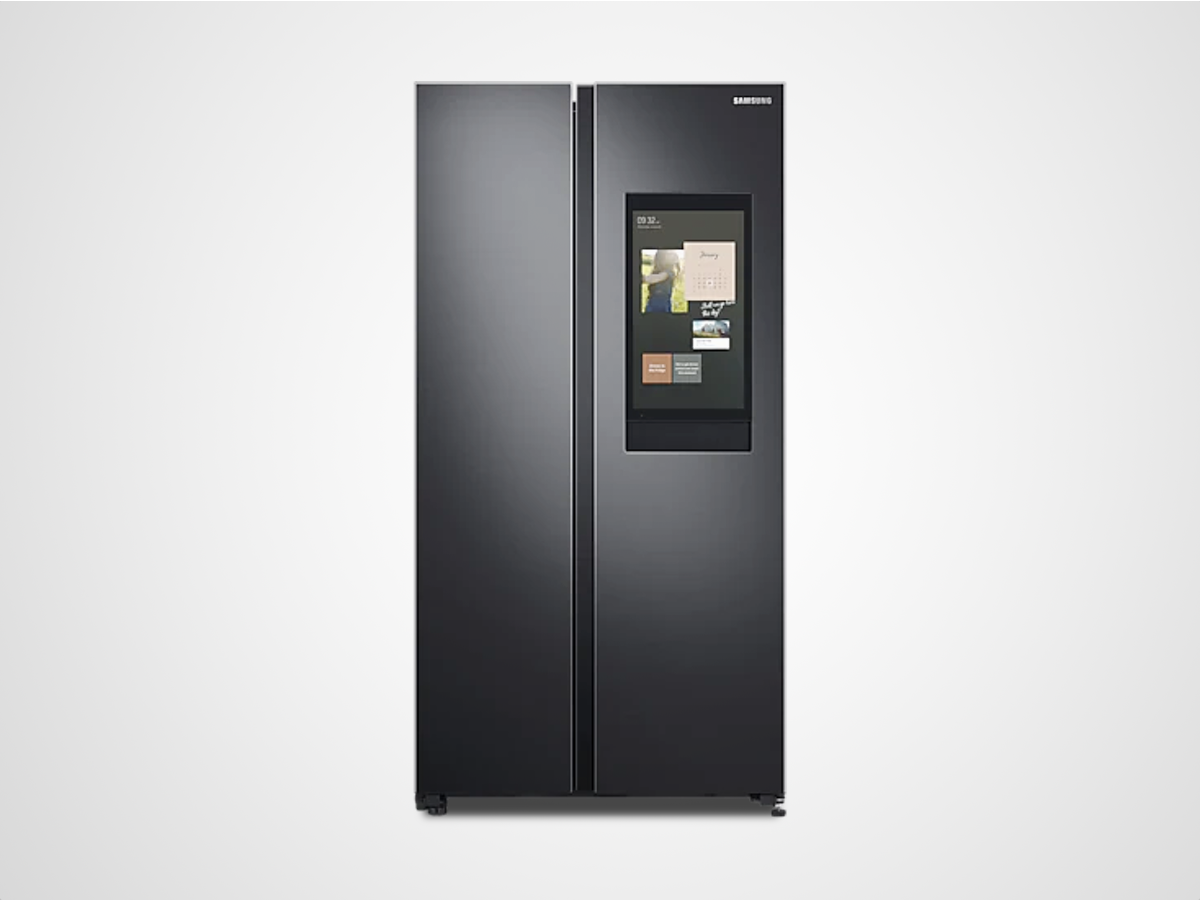 Spelling silly words with magnetic letters is the most important part of owning a fridge. Sure, there's the whole 'keeping food cold' thing, but why stick a gleaming metal monolith in your kitchen if you can't leave naughty messages on it?
Luckily, Samsung's over-the-top cold box does both of those things with aplomb. The French door fridge-freezer is fronted by a 21.5in touchscreen. Besides scrawling across it, you can browse the web, watch TV and even view what's inside without opening the door (thanks to built-in cameras).
AI smarts monitor the contents to keep you posted on grocery stocks and expiry dates, while incoming Google Assistant support means you'll be able to control the rest of your smart kitchen from the fridge – making it a proper hub for the home.
Ice, robot
For a fresher fridge waiting when you get back with your veggies, try Haier's FD70 Series 7 (from £1199). Complete a quiz about your shopping habits in the hOn partner app and the chiller will use AI smarts to anticipate temperature timings – so you can always expect a frosty reception.
The well-equipped weigher: Salter Cook Bluetooth Digital Kitchen Scale (£30)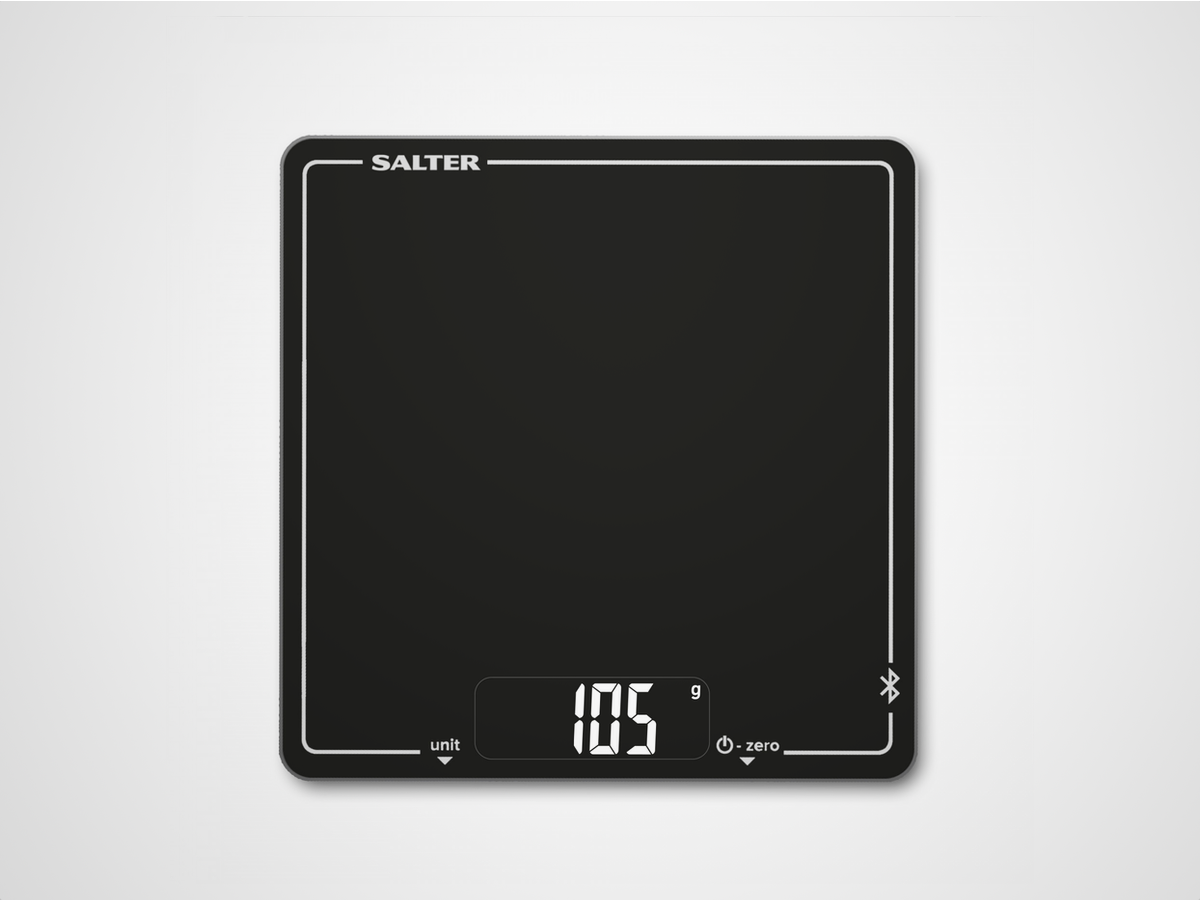 A dash of lime, a pinch of salt: for those of a culinary disposition, vague quantities are an opportunity to show off pro seasoning skills. For the rest of us, it's all a gallon of guesswork.
Prefer to portion with more precision? Pair Salter's Bluetooth scales with your smartphone and connect to better prep: besides accurate measurements in metric and imperial, you can follow recipes through the Salter Cook smartphone app for weigh-as-you-go instructions in real time.
The Aquatronic mode also makes it a cinch to mix liquids for smoothies or cocktails – because not every measure needs to be liberal.
The smarter sous chef: Google Nest Hub Max (£179)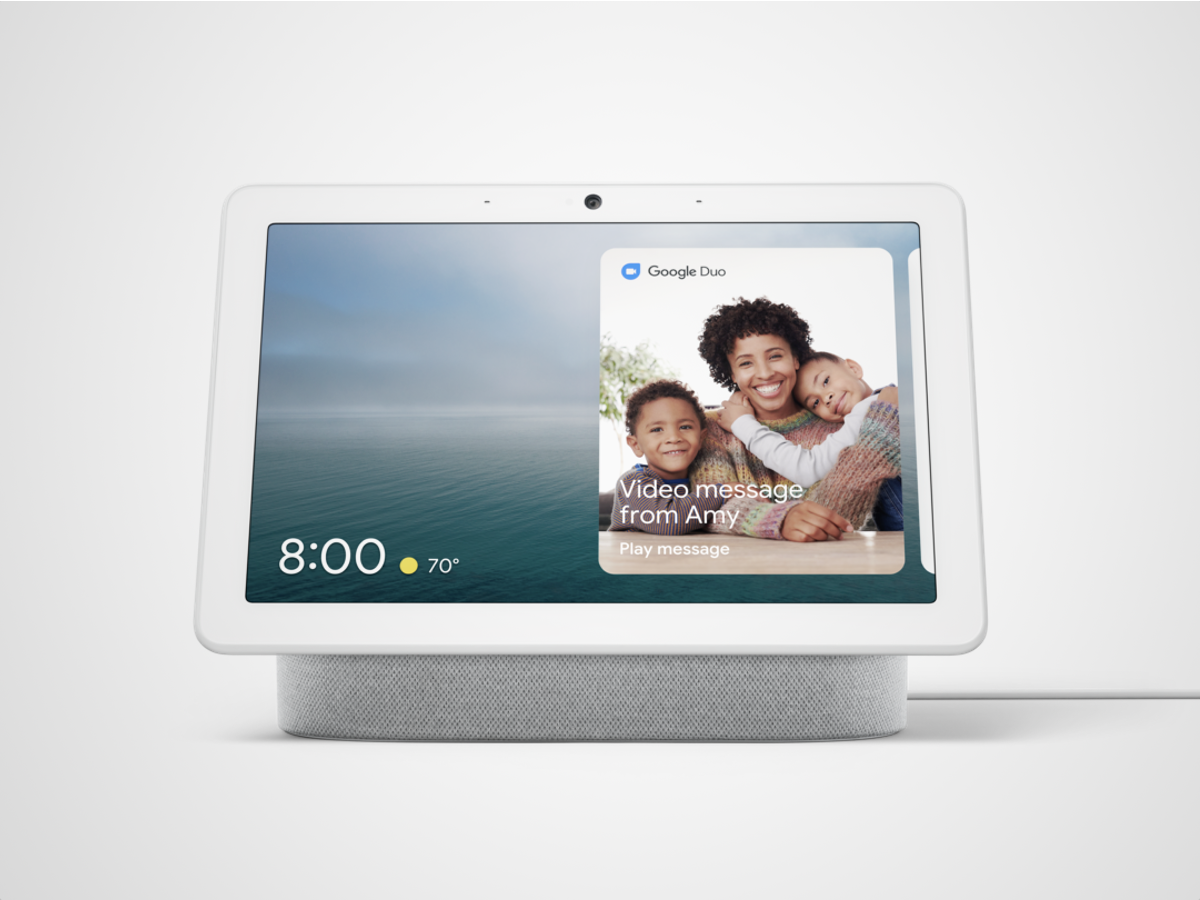 Google Assistant can't whip up a smooth batter for your pancakes, but it can tell you what ingredients you need to make it yourself. And Google's Nest Hub Max is the best way to have the helper on hand while you whisk.
Essentially a speaker stand topped by a 10in tablet, the domestic display can set timers, convert cups to metric quantities and even cue up YouTube cooking demos on command. Need entertainment while your buns are in the oven? Besides smart home control and voice assistance, the Nest Hub also plays nice with Netflix. Hey Google, play Chef's Table.
Smaller portions
Cooking on a compact countertop? Try the standard Nest Hub (£80), which ships with a smaller 7in screen but most of the same kitchen skills.
The plonk preserver: Haier Wine Bank 50 Series 7 (from £749)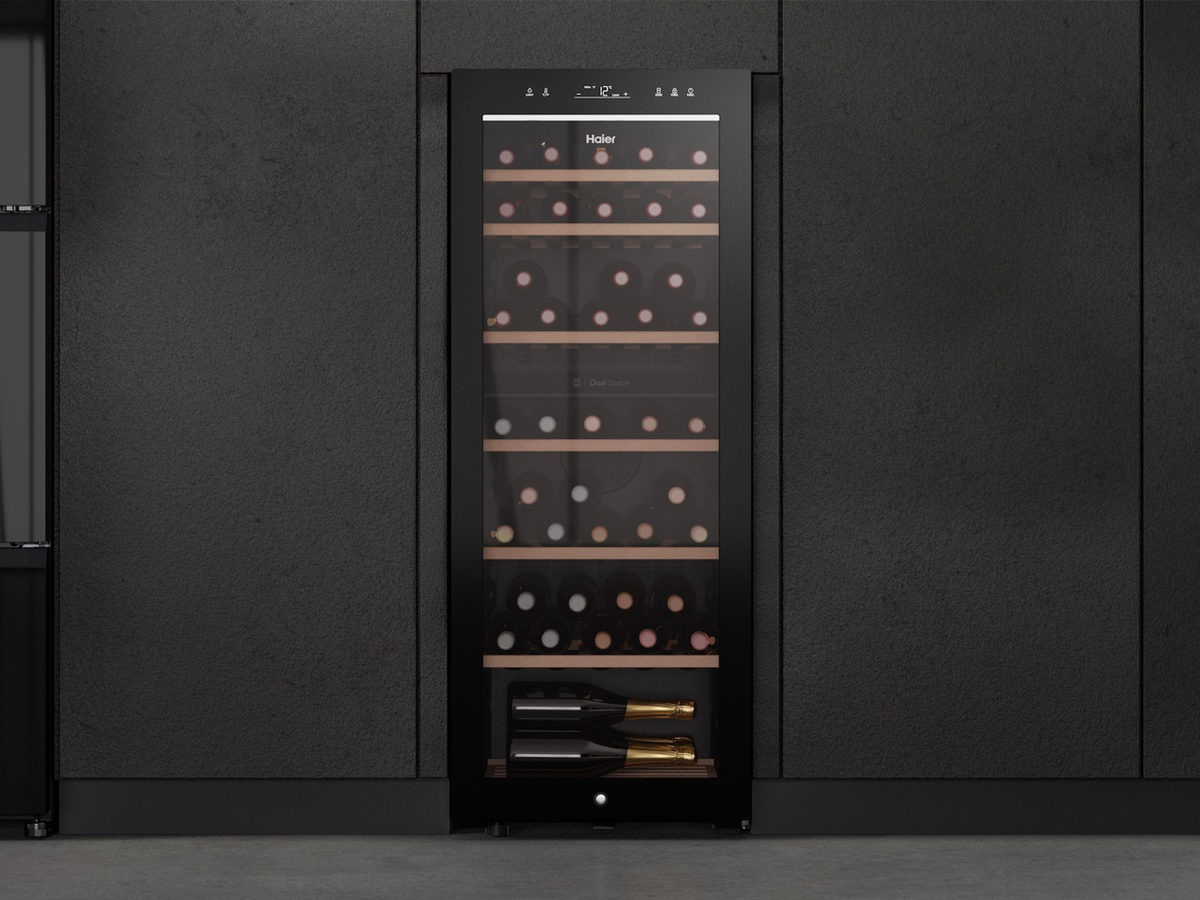 No kitchen is complete without a wine stash – and Haier's clever cooler takes better care of your bottles. Shipped in two sizes, the largest Series 7 can store up to 77 vials of vino across two temperature zones. Fire up the hOn partner app to tweak the Celsius setting, as well as perusing programs tailored to perfectly protect your treasured collection. You can also scan individual tipples for tips, reviews and food pairings powered by Vivino.
Left to its own devices, the Bank 50's UV screens stop harmful rays from getting through the glass, while a Natural Airflow System circulates filtered air for clean, consistent humidity. LED lights inside illuminate your inventory without transferring heat, plus the anti-vibration design prevents tiny tremors from stirring up sediment in your favourite vintage.
The dinky dunker: Anova Culinary Precision Cooker Nano (£129)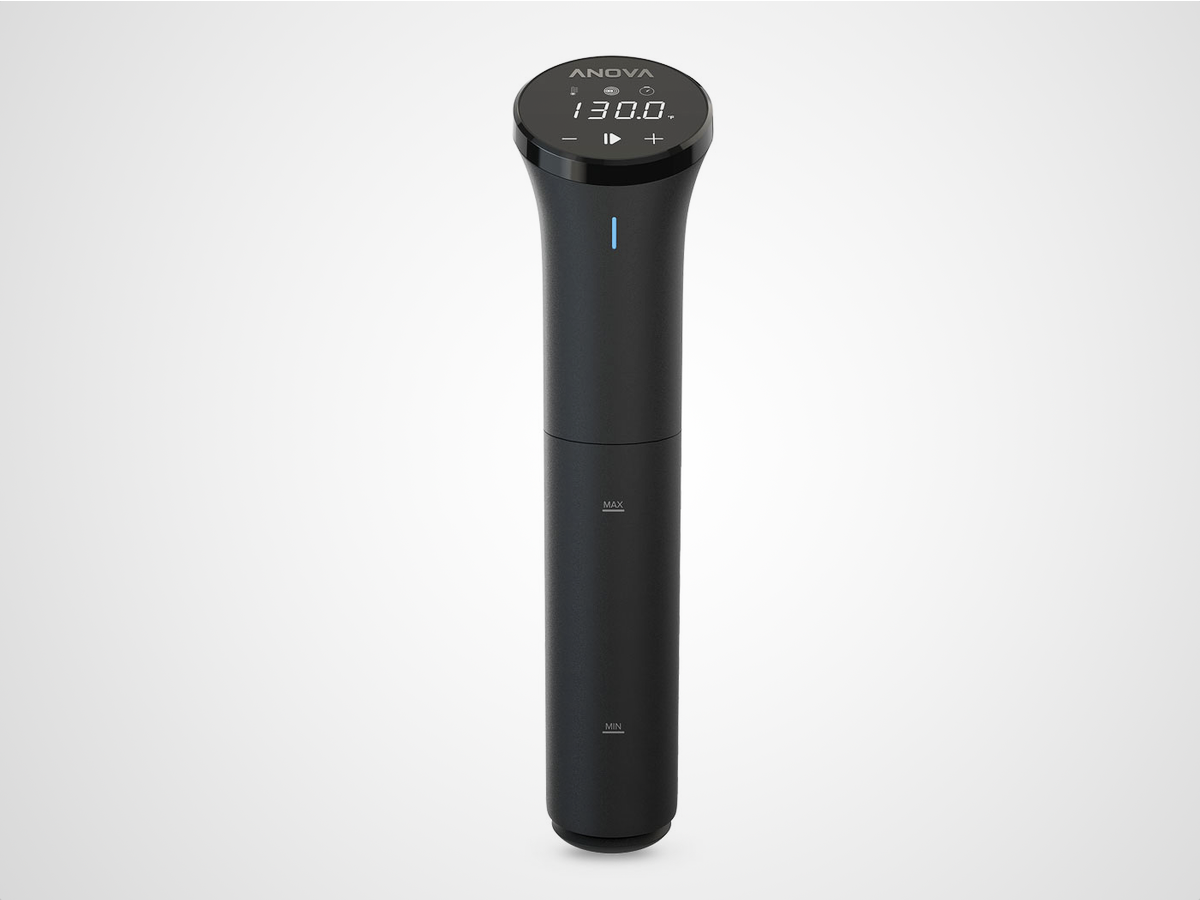 Sous vide is so much more than vacuum sealing scrummy food and dunking it in water. OK, so there is a lot of sealing and dunking – but the key to delicious results is constant temperature. Want a hot ticket to haute cuisine? Anova's smart stick makes precision immersion easy peasy.
Connected to your smartphone via Bluetooth, the Culinary Precision Cooker Nano can control temperatures with an accuracy of 0.1°C. Simply clip the Nano to the side of an existing pot, add your bagged-up grub and its heating coil will do the rest. You can monitor progress remotely from your mobile, where you'll also find recipe inspiration from fellow food nerds.
The magic microwave: Sharp Smart Countertop Microwave ($150)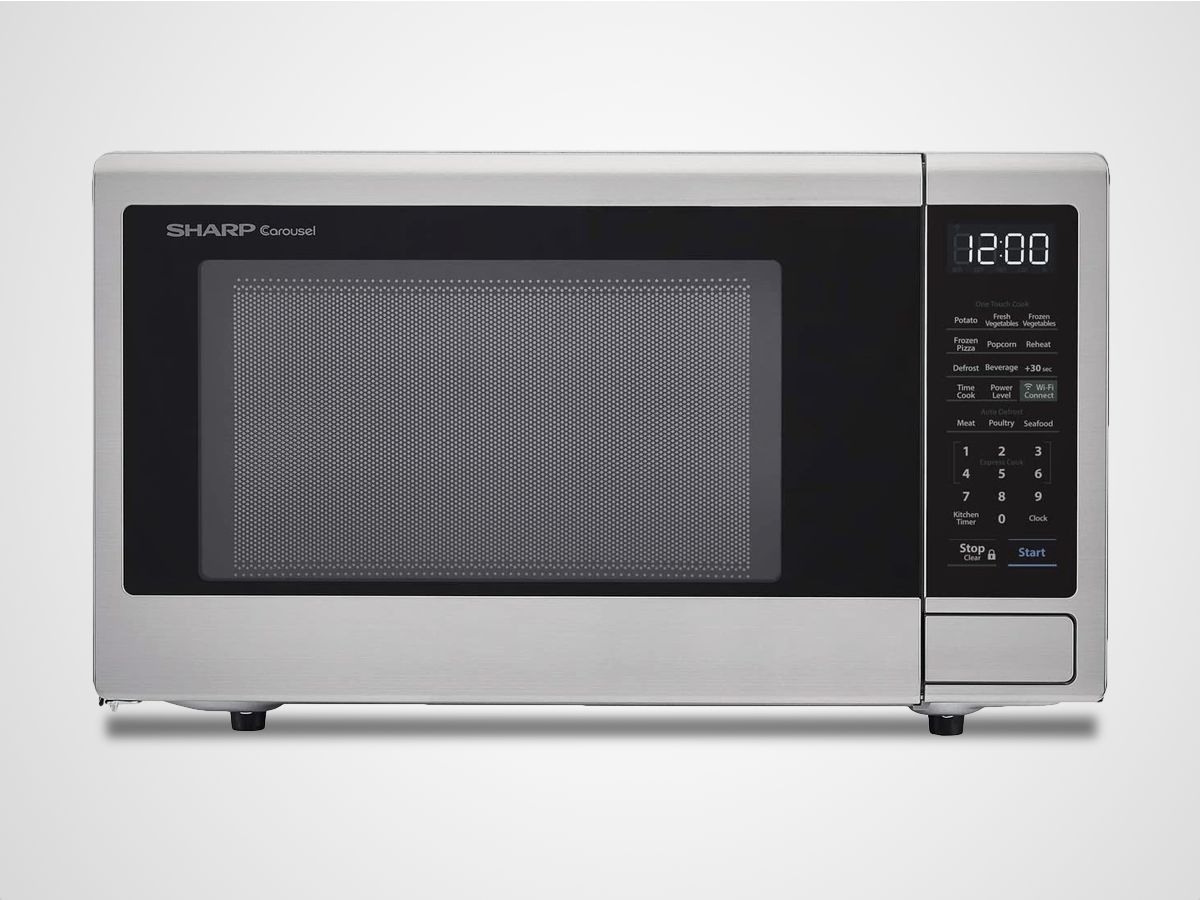 From quantity conversions to shopping lists, Amazon's voice assistant can help you with all kinds of culinary conundrums. Add Sharp's connected microwave to your counter and she can even zap your snacks.
Disguised as a standard stainless steel mini-oven, the smarter Sharp connects to your Wi-Fi network to receive instructions from your existing Echo device. Try "Alexa, reheat last night's leftovers" or "Alexa, defrost 1KG of prawns." The magic mic will then work out the appropriate power and time settings for fully cooked food.
There's even a popcorn preset for perfect home cinema nibbles. Sure, you still have to leave the sofa to load up the turntable, but at least Alexa should help you avoid burnt kernels. Launched earlier this year, the Smart Countertop Microwave is currently only available in the US – but it could arrive in the UK soon.