Samsung Galaxy Home: 6 things we know so far
Can Samsung's three-legged home speaker tower over the competition?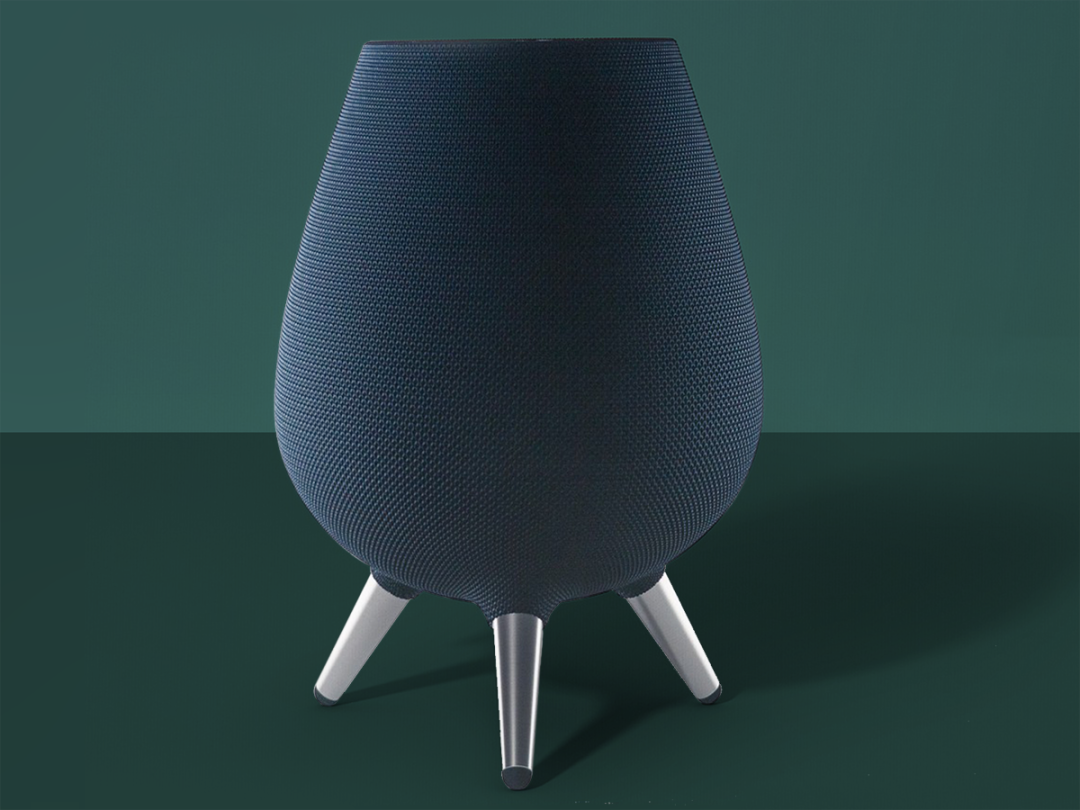 Just a few months after Apple made its own high-priced entry in the smart assistant-powered home speaker scene, now Samsung is here with much the same kind of effort – but bigger.
We're not sure whether it's better or not, but it certainly is physically larger. The Samsung Galaxy Home is a similarly higher-end kind of home speaker, powered by Bixby and aimed to deliver superior sound than the simpler and streamlined Amazon Echo and Google Home models.
Samsung unveiled the Galaxy Home at this week's Galaxy Note 9 reveal event, and while they shared some critical details, there's still a fair bit we don't know about the device. Keen on the idea of putting Bixby in your flat? Here's what we've heard so far.
1) Seriously, it's sizable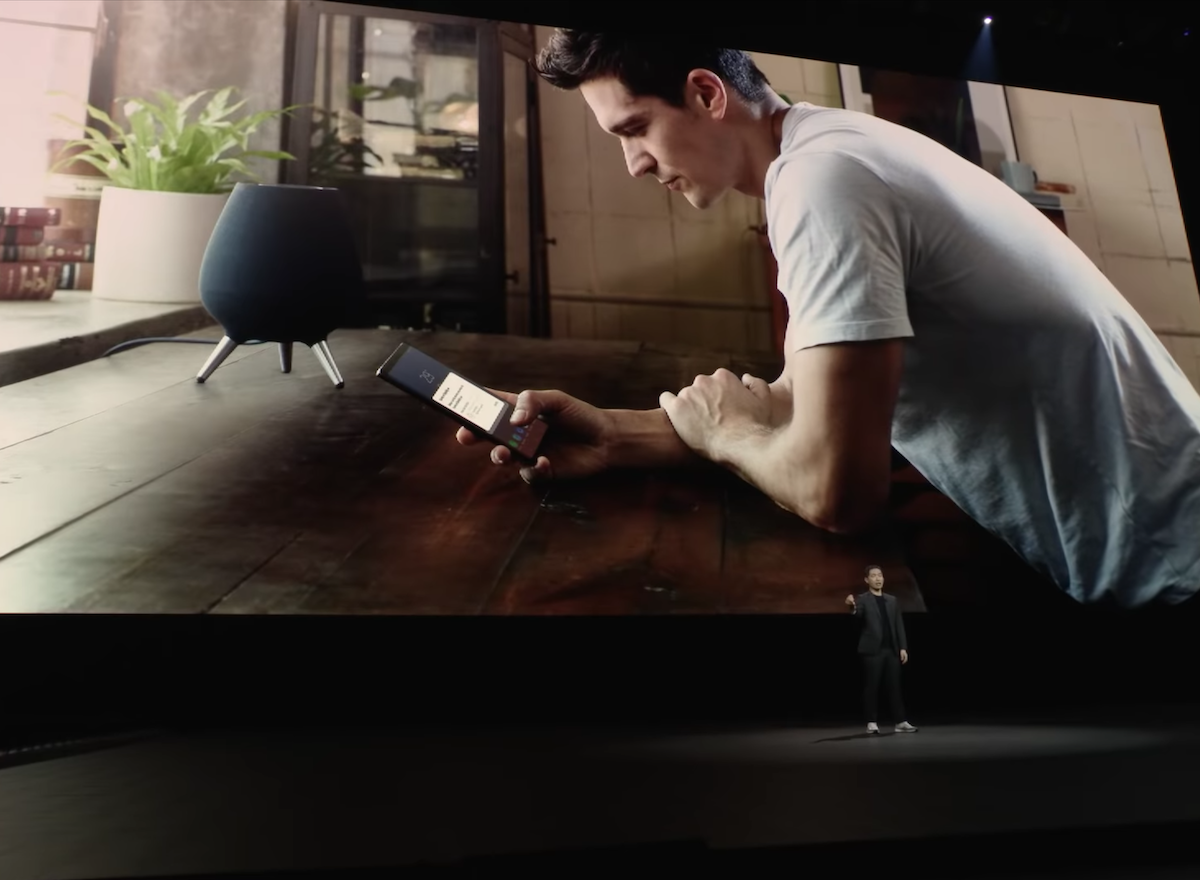 The Echo and Google Home are small enough to blend into your surroundings, while the Apple HomePod is a little more conspicuous. But those might as well be draped in camouflage compared to the Galaxy Home, which seems more likely to stand out in any setting.
"Stand" is the key word. That's because it doesn't sit flat to a surface: it's a large, almost flower vase-like shape with a flat top and rounded bottom, and then it has a trio of legs jutting out the base. Photos shown of it standing alone in a living space makes it look fairly significant.
But maybe that's Samsung's play here: it's meant to be seen, and more important, it's meant to be heard. And hopefully the quality of the latter makes up for any inconvenience of the former.
2) It's packed with audio tech
Unsurprisingly, a device this sizable is seemingly equipped to pump out stellar sound. The Galaxy Home packs in six speakers, all tuned by audio firm AKG, plus it has a built-in subwoofer and eight far-field microphones to hear you well even from far across the room.
Samsung tried to showcase the Galaxy Home's aural prowess by playing 160 of them simultaneously at the reveal event in New York City, which is an impressive feat of scale. Mostly, however, we're looking forward to hearing just one Galaxy Home in an average-sized room.
3) It has SoundSteer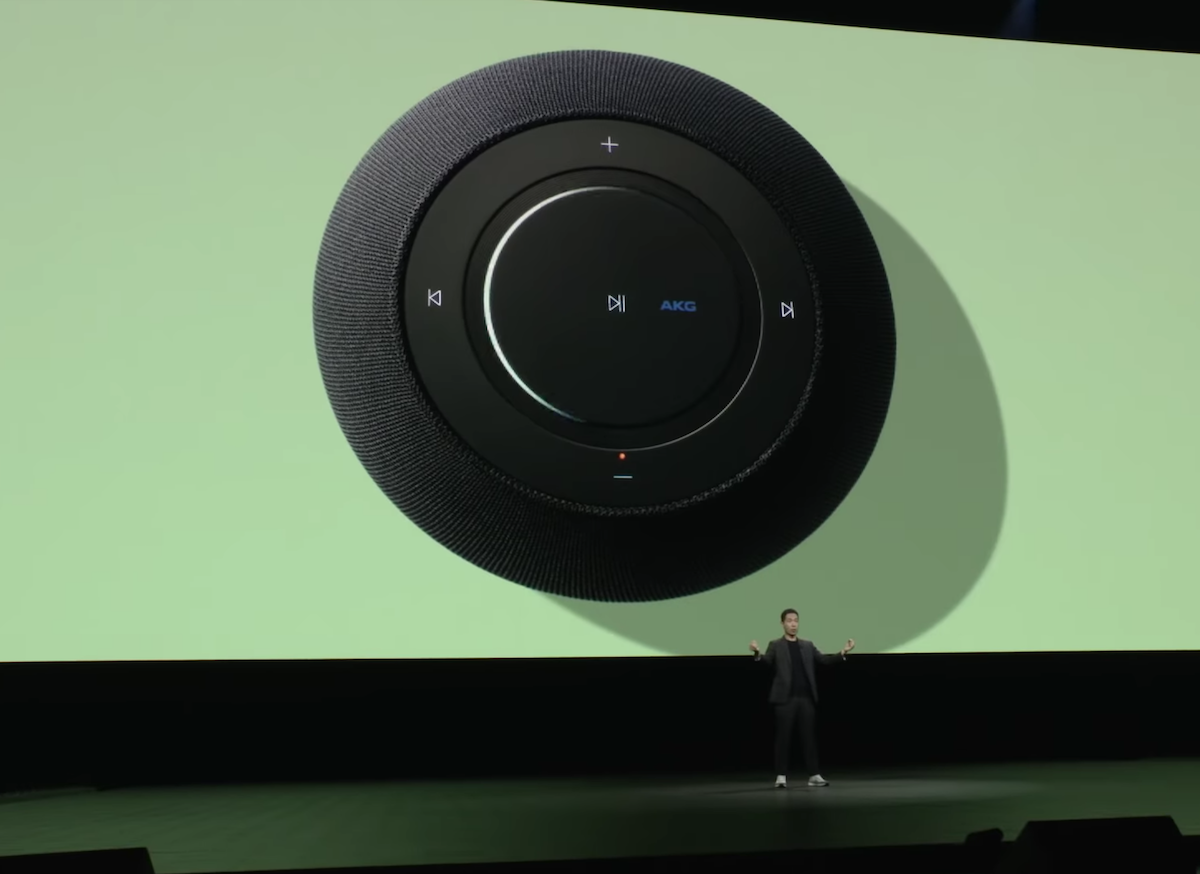 Oh, cool! Wait… what's SoundSteer?
SoundSteer is Samsung's new feature that allows the Galaxy Home to target its playback towards your physical location. By speaking to Bixby, the speaker can hone in on where you are in the room and focus its aural abilities in that specific direction.
The end result is purportedly much more immersive than traditional playback, although it's definitely something we want to experience in person. Who knows? Maybe it'll end up being the defining feature that makes the Galaxy Home a must-have.
4) It's Spotify-ready…
Samsung made a big deal about its new Spotify partnership, which will ensure that the Galaxy Home is ready to fling tracks from the most popular streaming service at your command. That's great, but what if you use something else?
Will it also support services like Google Play Music, Tidal, or Apple Music? What about Pandora and other streaming radio services? Samsung hasn't said yet, which makes us very curious. On the other hand, that's what the HomePod does with Apple Music exclusivity.
You'll be able to toss over tracks via Bluetooth from your smartphone, thankfully, which means you can use any service you want with the help of a handset. But the Galaxy Home lacks a 3.5mm port for linking in a smartphone or another device, so Bluetooth is your only option there.
5) Bixby is the brains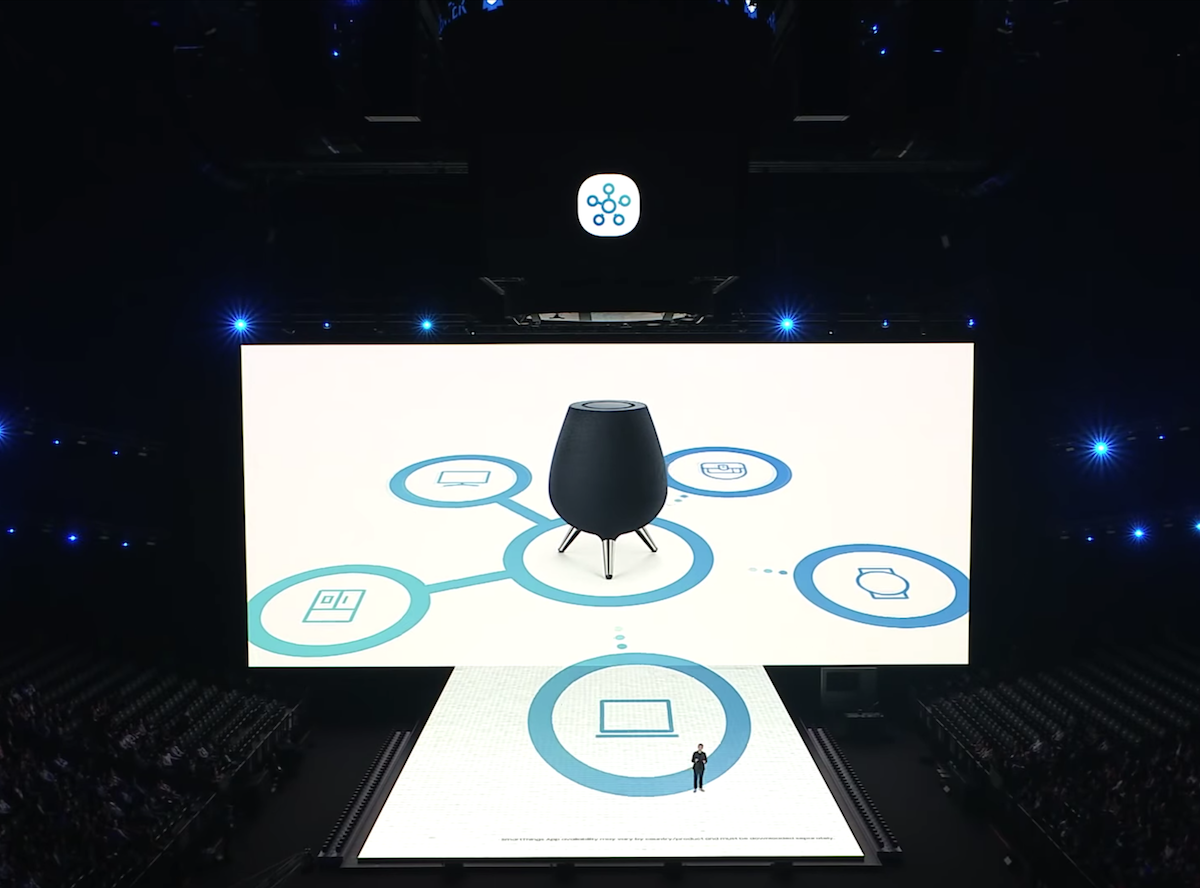 Bixby is Samsung's own home assistant, and it's cut from the same cloth as Siri, Alexa, and the Google Assistant. It'll answer questions via the internet, perform smart home automation tasks, play music, and do other handy things at the sound of your voice.
The only problem is that Bixby was kind of a bust when it launched last year, and it wasn't quite as consistent or capable as its rivals. That makes sense, given that Samsung was playing from behind, but high-end smartphone buyers expected better. And high-end home speaker buyers will certainly expect great things, as well.
Samsung has been talking up a new 2.0 version of Bixby that's seemingly much smarter and better-equipped than the first take, so let's hope that's what they're launching the Galaxy Home with.
6) We don't know when it's coming
When they might launch it, on the other hand, is still a mystery. Samsung's showing on Thursday was essentially a tease, as they offered no concrete details on a release date or price. Samsung will share more details at a developers' conference in November, so it'll be at least a few more months.
As for price, the company has bandied around the "high-end" term a few times, so we don't expect it to be a bargain. Something akin to the £319 price point of the HomePod makes sense, given that they'll be natural rivals.
It could be a while, then, and there are still big question marks around the Galaxy Home. But if you're fond of Samsung products and fancy a streaming home speaker that's large and in charge, the Galaxy Home might fit the bill.