Microsoft Xbox Series X and Series S preview: Everything we know so far
UPDATED: The Xbox Series X and Series S will support Dolby Vision and Dolby Atmos
What was once Project Scarlett is now officially the Xbox Series X, Microsoft's next-generation console.
It'll pack incredible power, enabling performance up to 8K resolution and 120 frames per second, with a new Halo game onboard and a minimal new tower-like design. And it's not alone.
The Xbox Series S is also coming on the same day, with both launching this November. We have just about all of the key official details now, so read on.
Additional reporting by Matt Tate
When will the Xbox Series X and Series S be out?
Both consoles will officially launch on 10 November, straight from the mouth of Microsoft.
We knew November would be the month, but now we have a date and we have price tags (keep reading). Sony still hasn't announced the PlayStation 5 launch date as of this writing, but we expect it to be very close – probably within a matter of days. And we should hear very, very soon.
Xbox Series X and Xbox Series S pre-orders will begin on 22 September in the UK and US alike.
Fact or fiction?
It's 10 November, get your wallets ready.
How much will the Xbox Series X and Series S cost?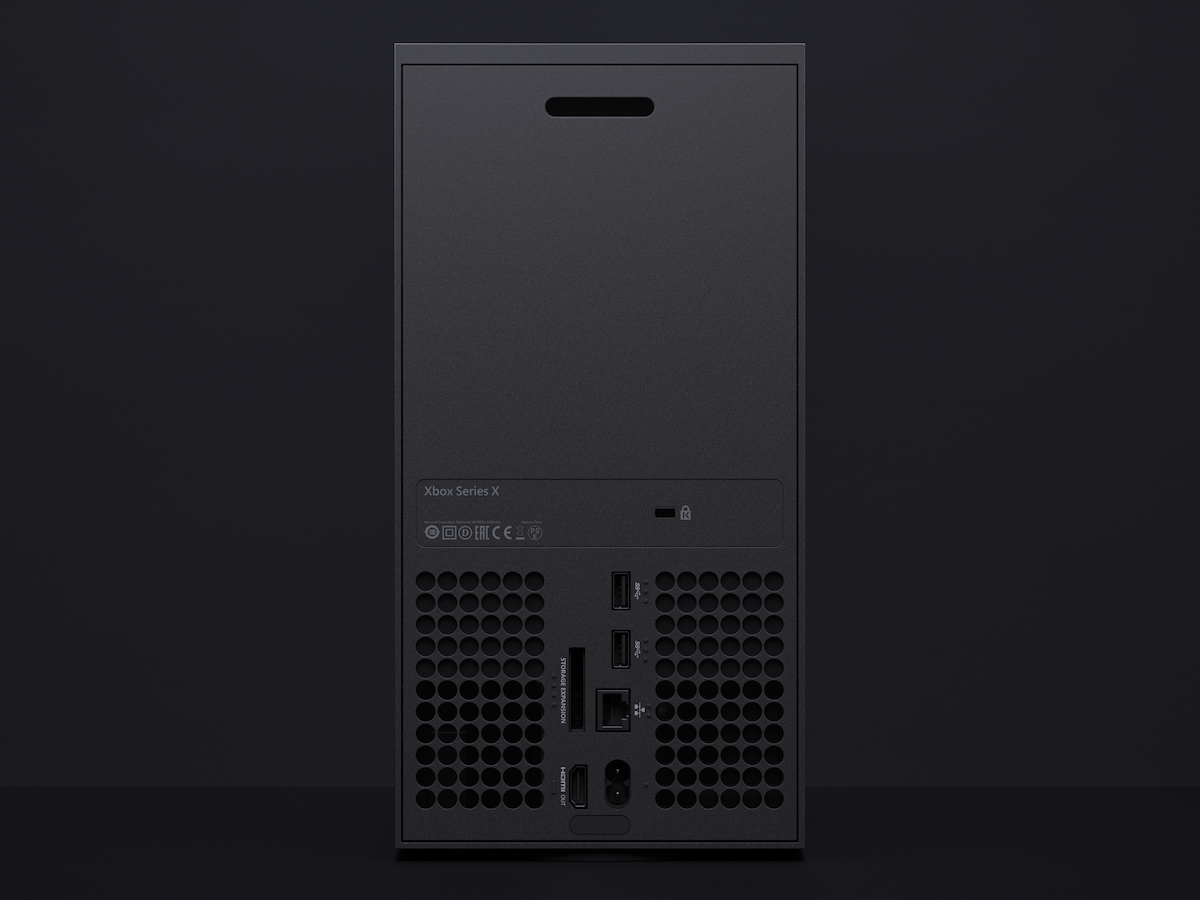 The Xbox Series X will sell for £449 (or US$499) while the Xbox Series S will go for £249 (or US$299). Both of these figures are official.
Alternately, you can pay over time via the Xbox All Access program, which is upgraded from the Xbox One generation. For £29 per month for 24 months, you'll get an Xbox Series X console and a subscription to Xbox Game Pass Ultimate, which is a pretty stellar deal considering the usual price of Game Pass Ultimate.
That bundles in Xbox Live Gold, the Game Pass service (with 100+ games to download), and now also EA Access with its free games and bonuses. The same option will be available for the Xbox Series S for £21 per month for 24 months.
Fact or fiction?
These prices seem reasonable for what you get, but will Sony undercut Microsoft again this generation?
What will the Xbox Series X and Series S look like?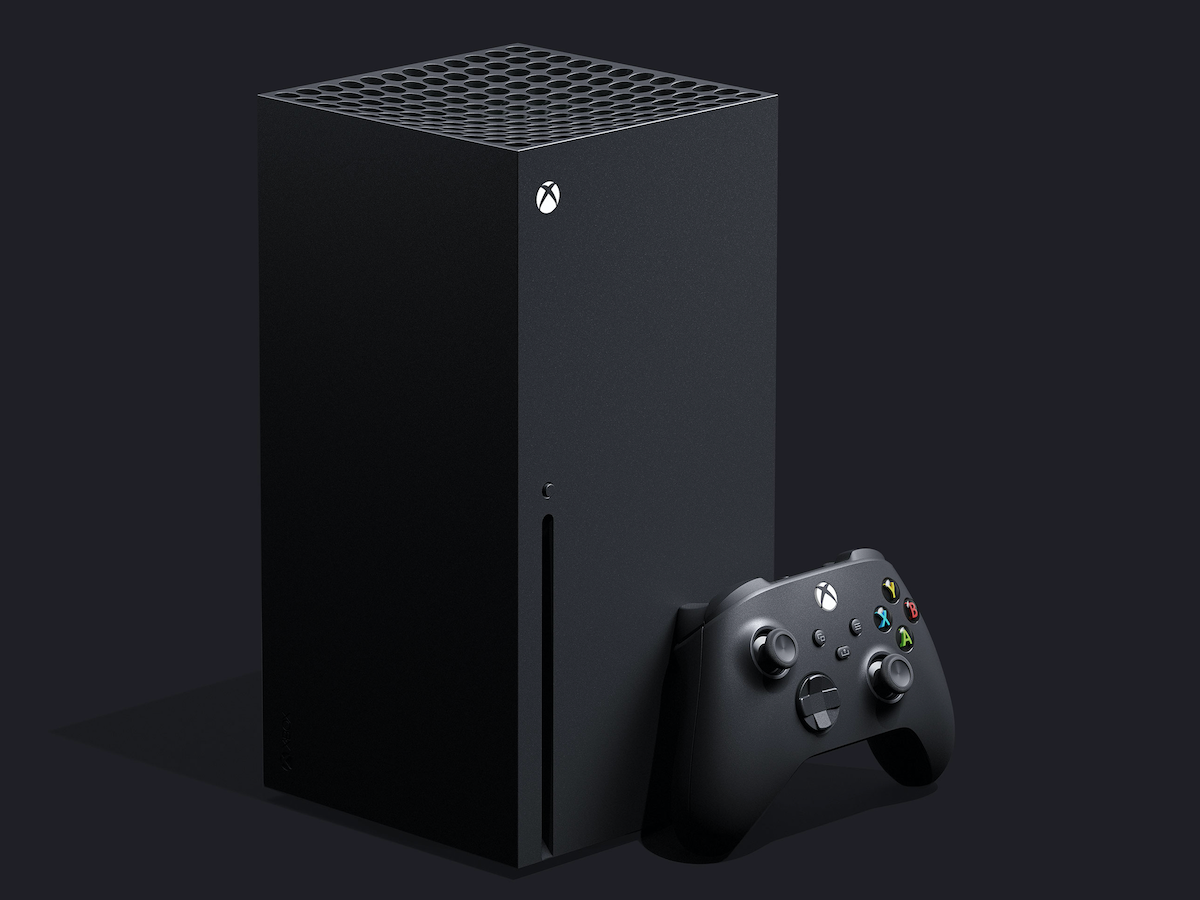 Here it is! Microsoft first unveiled the console design at The Game Awards in December 2019, showing a very different kind of silhouette for a game console.
The Xbox Series X looks more like a PC gaming desktop tower, albeit smaller and simpler. It's not overloaded with lights or details from the front: just an Xbox logo, a disc slot, and a tiny eject button. You can also lay it flat, if you prefer. It's about 18in tall and 6in wide and deep.
If you'll remember, the original Xbox One was absolutely massive, but the Xbox One S and Xbox One X revisions both significantly trimmed down and improved the design. This is a different kind of a shape, but it seems to follow the increasingly minimal ethos of those redesigned editions. We like what we're seeing so far.
What ports will it have?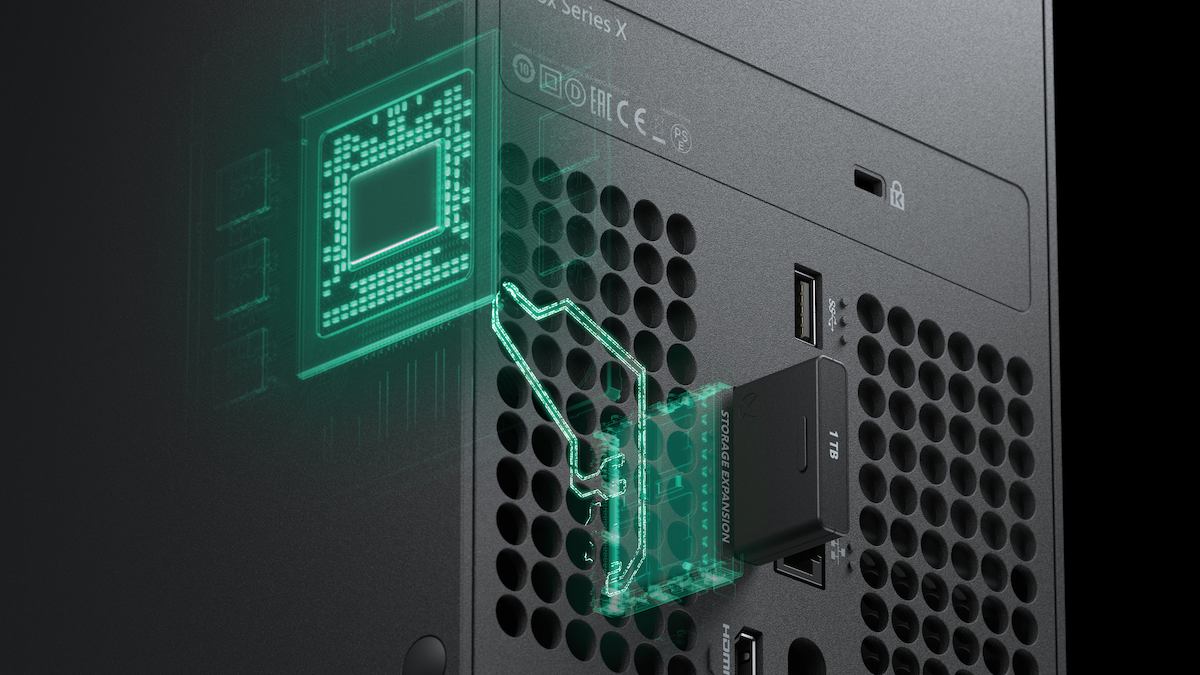 The usual suspects are there: HDMI, two USB-A ports, an optical audio port, an Ethernet port, and a slot for the power cable.
What about that mysterious wide gap in the middle? It's essentially a memory card slot, believe it or not. The Xbox Series X ships with a 1TB SSD inside, and you can buy custom-designed 1TB Expansion Cards to slot in if needed. You can also opt for a USB 3.2 external HDD, but the Expansion Cards are a more straightforward, plug-and-play option for the average user. We'll just have to see how much Microsoft is asking for them.
And this, meanwhile, is the newly-revealed Xbox Series S. It's the smallest Xbox that Microsoft has ever made, running about 60% smaller than the Series X, and it's an all-digital console with no optical disc drive included. What are the other differences? Keep reading.
Fact or fiction?
It's all fact now: these are the new Xbox consoles.
How much power will the Xbox Series X and Series S pack?
How much power? Loads! It'll have a custom-designed AMD Zen 2 processor with Navi graphics and high-bandwidth GDDR6 memory.
Microsoft has now confirmed that its new console will pack a 12 teraflops GPU, which is twice that of the Xbox One X and more than eight times the original Xbox One
What… does all of that mean? Well, all sorts of enhancements: up to 8K resolution, frame rates up to 120fps, and real-time ray tracing. Variable rate shading (VRS) allows the GPU to prioritise individual effects on specific characters or environmental objectsm rather than refreshing each individual pixel. This helps with both framerate and resolution.
And thanks to a next-generation 1TB solid state drive, loading times should also be a thing of the past (for the most part). All told, we can expect games to look amazing and run well – although we're curious to see just how big of an impact that actually has on the experience. Watch above for a very deep dive into the specs and capabilities from Digital Foundry, and look below for the full list of official specs as of March 2020.
Given the price difference, it's no surprise to hear that the Xbox Series S is also significantly less powerful than the Xbox Series X. While the CPU power isn't dramatically less, the GPU power is only about one-third of what the Xbox Series X offers, at 4 teraflops compared to 12+ teraflops. It also has half the onboard storage (512GB) and less RAM (10GB vs 16GB).
While the Xbox Series X aims for 4K gameplay at up to 120fps, the Xbox Series S aims for 2K resolution at 120fps instead. It's more akin to what the current Xbox One X offers.
Dolby has announced that both the Xbox Series X and Series S will enable gaming in Dolby Vision and Dolby Atmos, with the latter lined up for launch and Dolby Vision support coming in 2021. What this should mean for your games is even better HDR performance, richer colours and, according to Dolby, 10x deeper blacks. Potentially quite the coup for Microsoft, as it looks likely that the PlayStation 5 will be limited to HDR10 support.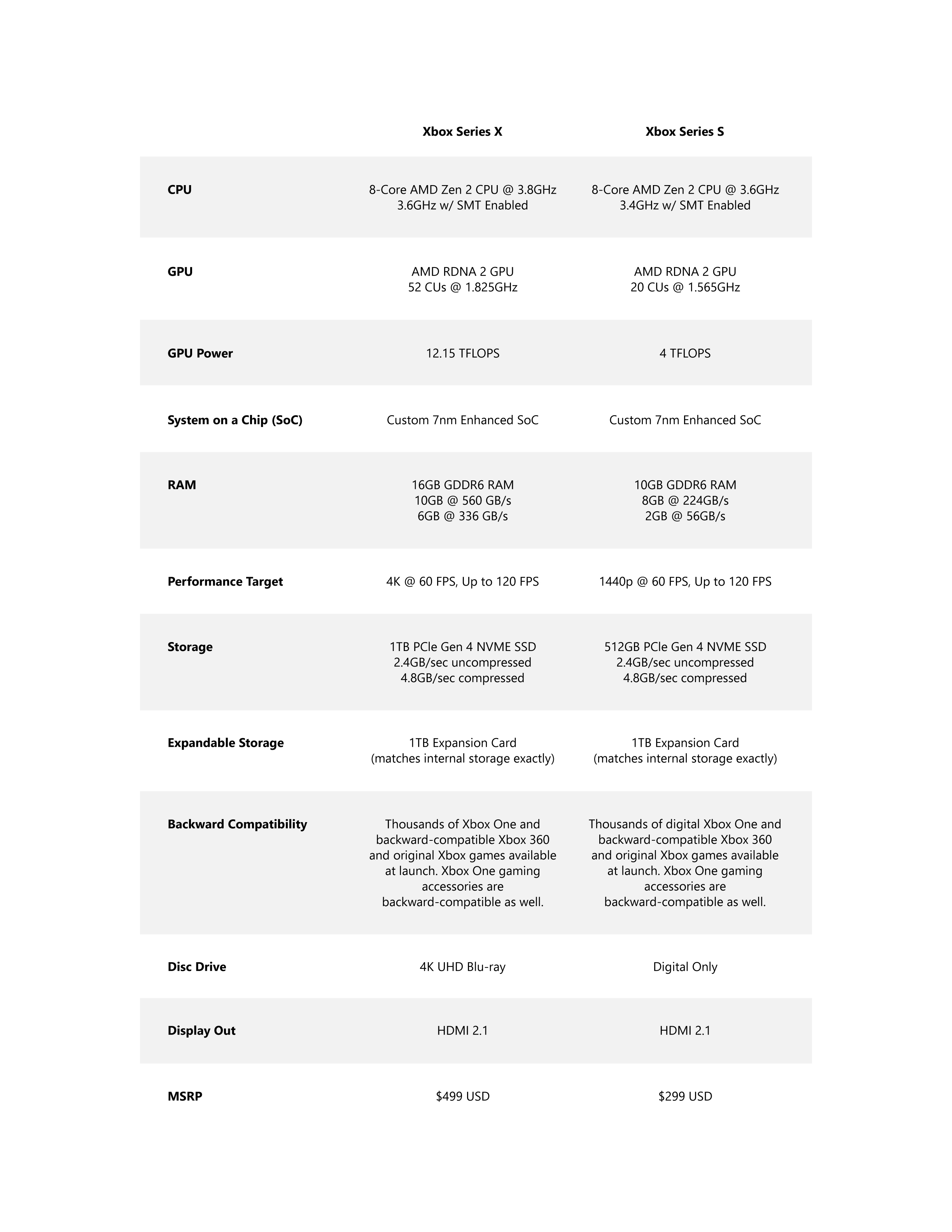 Fact or fiction?
The Xbox Series X sounds like a super-powered gaming beast, while the Series S will be a much more modest option.
What will the controller look like?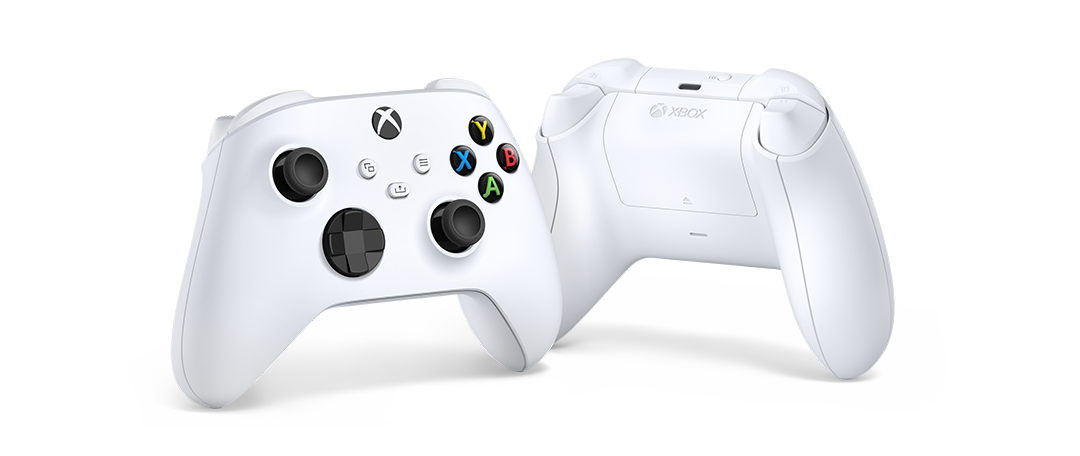 Have you seen the Xbox One controller? Yeah, it looks a lot like that.
It's a little different, but the evolution from the Xbox One controller to the Xbox Series X controller is even more minor than that from the Xbox 360 to Xbox One. The official images show a d-pad that's like the one from the expensive Elite Controller instead, plus there's a Share button.
Otherwise, we suspect it's just very nuanced tweaks to the feel and form. Microsoft says that it will accommodate a wider range of hand sizes thanks to more rounded components, plus the d-pad design is also said to help with accessibility.
Another new feature is dynamic latency input, which reduces input lag for more responsive wireless controllers.
It will be compatible with Xbox One and PC, as well – so even if you don't want to shell out for the new console right away, you can grab the new controller to use with your current setup.
Fact or fiction?
The Xbox One controller is already comfortable and well-made, so it's no surprise that Microsoft isn't changing too much for the sequel.
Which games will be on the Xbox Series X and Series S?
Good news! Halo Infinite is coming, and it looks pretty cool – very much a throwback to the classic series formula. Bad news: it's not coming at launch anymore.
Halo Infinite was supposed to be the console's huge launch showcase, but after a recent live demo revealed quite a few visual hitches in the mix, Microsoft and 343 Industries seemingly made the sobering decision that rushing it out wouldn't do anyone any favours. The game will ship sometime in 2021 instead, with the multiplayer taking on a new free-to-play edge (like Fortnite) to attract a larger audience.
The launch will arrive with 100 compatible, optimised games, but it sounds like the vast majority of those will be titles also launching on Xbox One and existing games that are adding enhancements for the console. As it stands, we're not sure there's a killer app in the launch mix that you'll only find on Xbox Series X. But that's not really Microsoft's approach these days.
Microsoft is building for greater support down the line, however, thanks to a growing stable of in-house developers. In July, the company teased out future Xbox Series X launches, including new Forza Motorsport and Fable games, along with compelling originals such as Avowed and Balan Wonderworld, and Senua's Saga: Hellblade II is another exciting title out on the horizon.
Microsoft has also announced that older, compatible games will run natively on the Xbox Series X and can tap into the full power of the hardware, with much faster load times, added HDR capabilities due to a "reconstruction technique" that can add it to older games, and doubled frame rate for select titles up to 120fps.
And thanks to a feature called Smart Delivery, you'll always be able to access the best version of the game available on the Xbox you're playing on. No multiple purchases.
Fact or fiction?
No Halo at launch hurts, but it's clear that this is a different kind of console launch for Microsoft. There will be plenty to play, even if you can play most or all of it on other hardware too.