Meta Quest 3 is official, coming later in 2023
Meta's long-rumoured Quest 3 headset is finally confirmed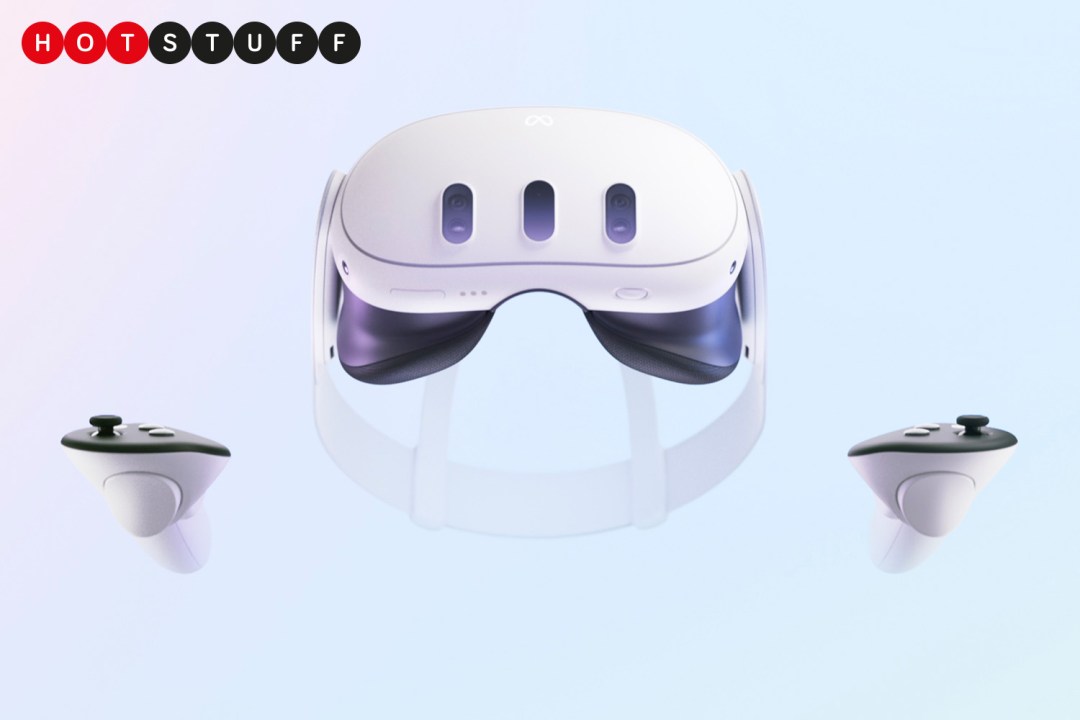 Meta has announced the long-rumoured Quest 3 headset, coming later this year. It is expensive, though, at $499. Meta says it will share more at its Meta Connect event on 27 September but we do know the headset will be compatible with everything the Quest 2 has been.
We do know a few things from Meta's initial reveal, including that it will have 128GB of storage (though there will be an unknown-size bigger option), the next-gen Qualcomm Snapdragon XR platform which will follow up the XR2 Plus Gen 1 in the Quest Pro.
Meta says the new headset is slimmer and more comfortable while also having higher resolution and 'pancake optics' to enable the 40% thinner form factor. There are also more streamlined Touch Plus controllers (above) and the same TruTouch haptics in the Quest Pro come to these (you can also use the higher-end Touch Pro controllers should you wish). It will offer Meta Reality, which is what Meta calls mixed reality, or MR. Essentially, this will be able to blend the real world around you with virtual content.
The headset will have the passthrough tech from the Quest Pro to enable this. Meta calls this 'High-fidelity colour Passthrough' and says this is teamed with machine learning to interact with both virtual content and the real world simultaneously. The tech to enable this are dual 4MP RGB color cameras, a depth sensor and 10x more Passthrough pixels compared to Quest 2.
"Ultimately, our vision is to enable you to move through all realities in a way that's intuitive and delightful," says Meta's VR head Mark Rabkin. He suggests we are heading "beyond the rigid classifications of 'virtual reality' and 'mixed reality' to… effortlessly blend the physical and virtual worlds. Meta Reality gives you both the deep, immersive magic of VR and the freedom and delight of making your physical world more fun and useful with MR."
Coincidentally, Quest 2 will now be available at the lower price point of $299.
You can sign up to be the first in line for Meta Quest 3. It'll be available in all the territories where Meta Quest devices are currently for sale.
Here's the intro video:
We'll be bringing you all the latest from the Meta Quest Gaming Showcase later today where we'll see some of the new games coming to Quest 3 – watch it live here: