MacBook Pro Retina Display review – hands on
The next gen, eye-popping MacBook Pro is in our midst and we've had some alone time. What, you didn't think we'd keep it in the box?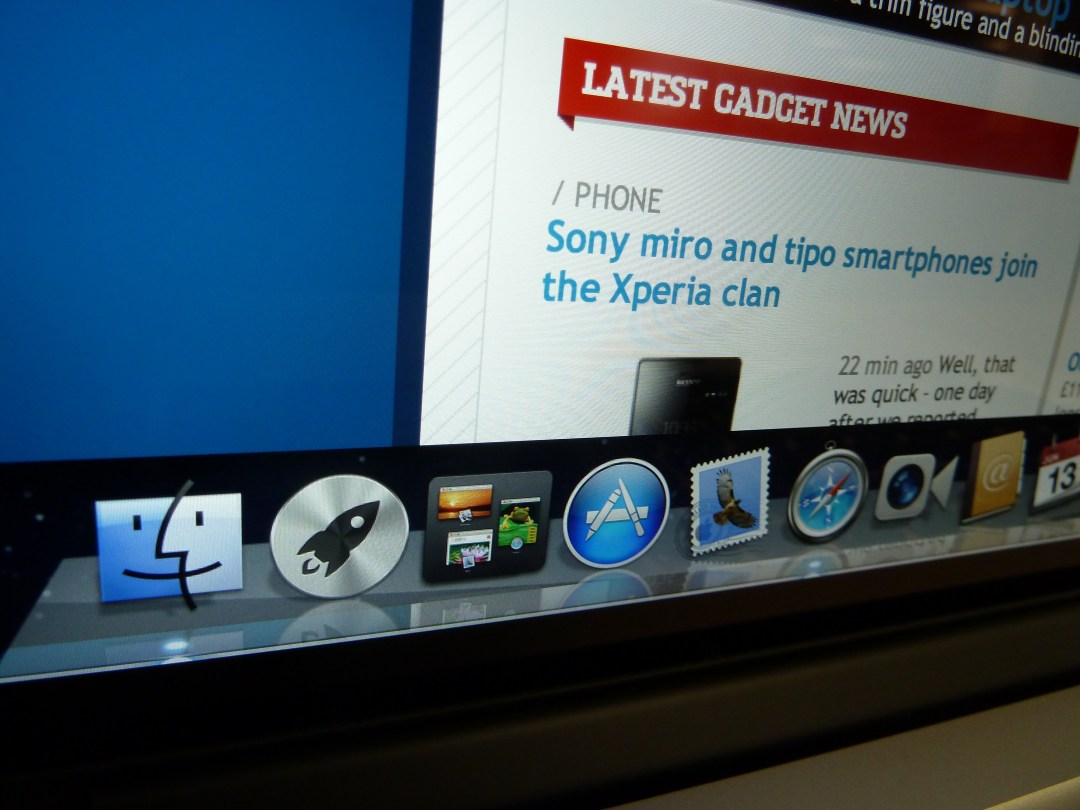 MacBook Pro Retina Display – screen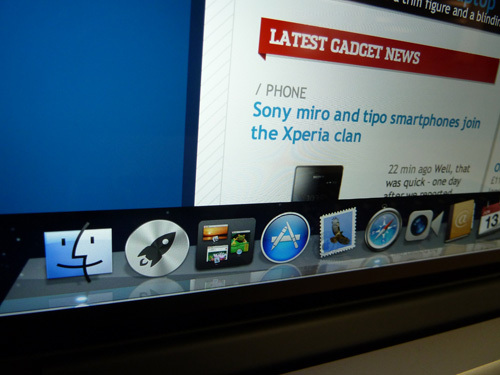 First things first: next to a last generation MacBook Pro the wider 15.4in 220ppi Retina Display on this new model is seriously impressive. If you thought you'd never look askance at your old MacBook, then we're afraid the time has come – just as the iPad 3's Retina Display made the iPad 2 drop from Most Wanted to Most eBayed in a matter of days, so it is with the MacBook Pro's extra pixels.
Fonts and icons on the 2880x1800px display are pin-sharp and it makes browsing on the old MacBook Pros suddenly seem a fuzzy experience. Zooming right in on high-res, print-ready images with crystal-clear details is a truly giddy experience that lower-res displays just can't match – and 1080p vids look delicious. The 178 degree viewing angle and higher contrast also won us over – though we want to keep this all to ourself for now.
MacBook Pro Retina Display – design and build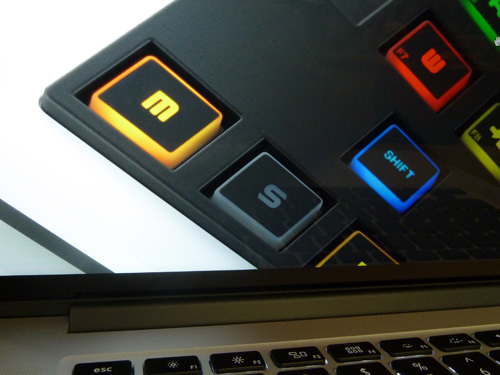 At a smidgeon over 2kg, this Retina Display MacBook Pro is the lightest MacBook Pro ever – but honestly, with the comparisons to the MacBook Air we thought it might be lighter. Still, it's certainly thinner – Apple has managed to shave 6mm off the last gen model, so it'll take up less room in your man-bag.
With back-lit keyboard and trackpad all present and correct, the 0.71in Retina Display MacBook Pro looks sleeker than ever – careful which friends you show this to, it's just become the most desirable slab of aluminium around.
MacBook Pro Retina Display – power and ports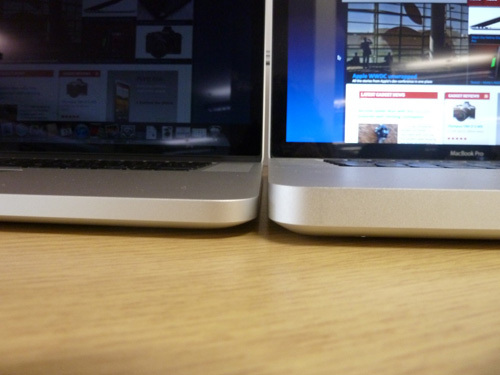 Being a box fresh model, this 2.7GHz i7 model didn't even break out a sweat as we played multiple videos, played with big images and browsed the web – we can't wait to play Battlefield 3 later to try and make it squirm. And we'll test the claimed seven hours of Wi-Fi usage in our full in-depth review.
With this slim design, you might think Apple would go all minimalist on us, but luckily there are plenty of ports – despite the lack of an optical drive. You get two USB 3.0 ports, two Thunderbolt ports, a full HDMI port and SDXC card reader.
MacBook Pro Retina Display – verdict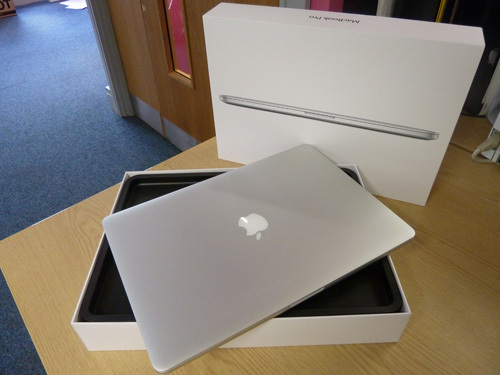 This is one tasty laptop, enough to make us skip our lunch to caress it – and we don't say that very often. The Retina Display MacBook Pro is running OS X Lion for now – so all those new Mountain Lion features will have to wait too. Keep your peepers peeled for our full hardware review, where we'll see whether it's worth spending £1800 on this over a machine with similar processing power. So excuse us, we're off to test out this next gen MacBook Pro's graphical grunt – we're sure the 2.7GHz Core i7 processor won't let us down.