Here's how you can save £5 on your Amazon UK shop today as store turns 25
As the retailer turns 25 in the UK, nab £5 off any order over £25. Plus some extra goodies on offer!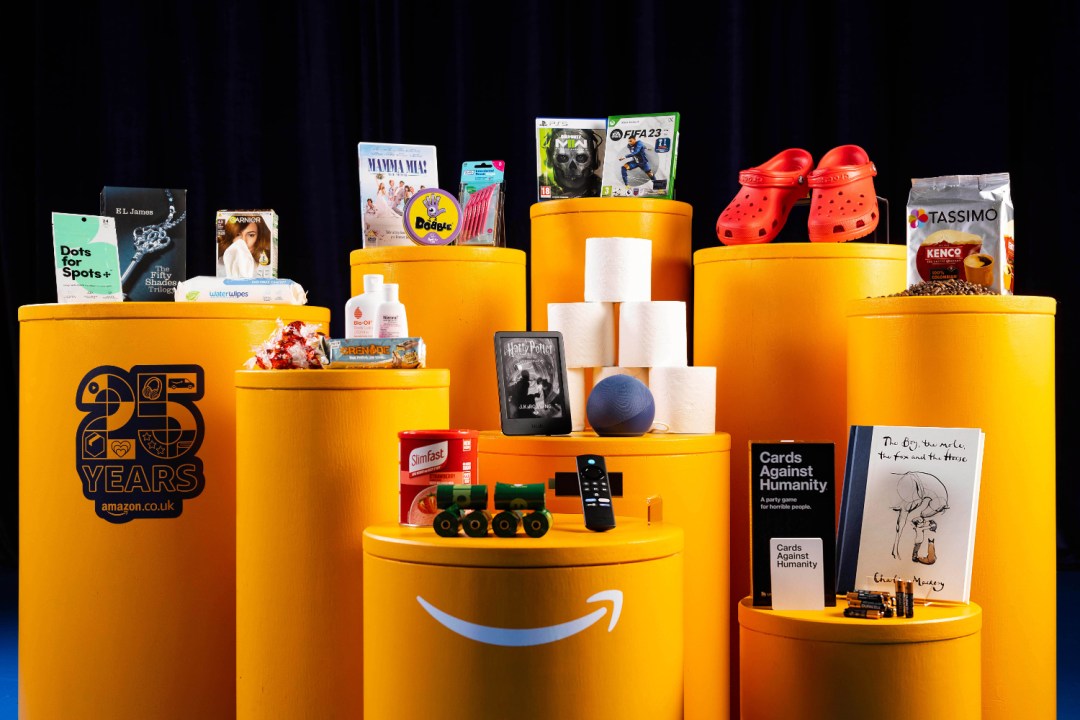 Can you believe it? Amazon has been in the UK for 25 years now! The online retail giant has been packing up and shipping off the latest products since before the turn of the century. And to celebrate this occasion, Amazon is running a promotion where all shoppers can nab £5 off orders placed above £25 for today only.
How does Amazon's 25th anniversary offer work?
On 15 September, you can save £5 on any order placed above £25. To score the savings, all you need to do is type "AMAZONUK25" as a promotional code at Amazon's checkout to receive the discount.
Make sure that you've got everything you want in your basket first, as the deal is only valid once per customer. But hurry, you can only claim the offer until 11.59pm on 15 September.
Any other deals on offer?
While Amazon is celebrating its 25th anniversary, there are some other deals you can bag:
And there's another big savings event coming up in October. Following up the last Prime Day in July, Amazon is holding another sales event called Prime Big Deal Days next month. It looks similar to last year's Early Access sale, where shoppers can score big savings across a wide range of products. Details are yet to be confirmed, but keep an eye out for more details. And, of course, Black Friday and Cyber Monday deals are to follow in November. So there are plenty more savings on the way!
Celebrating Amazon UK's 25th anniversary
To celebrate this 25th anniversary, the online retailer hosted Amazon's Quiz of 25 Years. The mini show is hosted by comedian Tom Allen, and features Babatúndé Aléshé, Judi Love, Sam Thompson, and Dani Dyer. You'll see the celebs quizzed on what they think Amazon's top 25 products from the last 25 years are. You can watch the quiz below:
And in case a shopping quiz show isn't your thing, here's an alphabetical list of the top 25 products:
Perhaps not all these items are the most exciting, but they're what shoppers have bought the most since 1998!