Finally, Apple TV gets the overhaul you've been waiting for
Apple has reinvented the TV with Siri, a touch- and motion-sensitive remote and a powerful new operating system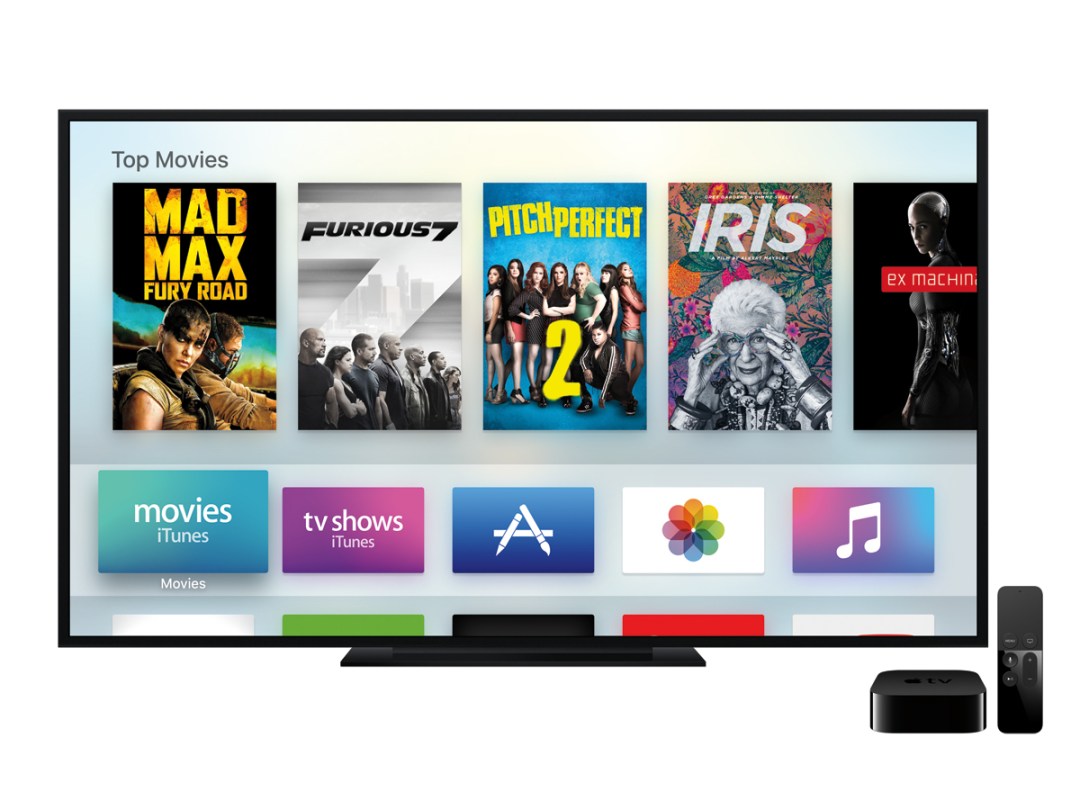 Apple TV has long felt like the forgotten product in the tech giant's line-up. Today, Apple unveiled a new model that suggest it's still intent on invading your living room.
"The future of television is apps," says Tim Cook, and to that end the new Apple TV has been made far more software-friendly. It boasts tvOS, a new operating system that shares a lot of features with iOS. iOS developers shouldn't have too much trouble creating new apps for tvOS, or porting their existing apps over to the platform. Apps will also be compatible across iOS and tvOS, so you'll be able to start playing a game on your iPhone during the bus journey home and finish it on your big living room telly after dinner. 
Apple has given selected developers early access to the platform, so come launch day we'll see streaming apps from Netflix, HBO and Hulu, a home shopping app from Gilt and even an Airbnb app, allowing you to browse holiday accommodation from your sofa.
There'll also be a bunch of games incoming: Guitar Hero, Rayman Adventures, Disney Infinity, Crossy Road (with an Apple TV-exclusive multiplayer mode) and Beat Sports, a Wii Sports-style rhythm-based four-player family game from Rock Band creators Harmonix.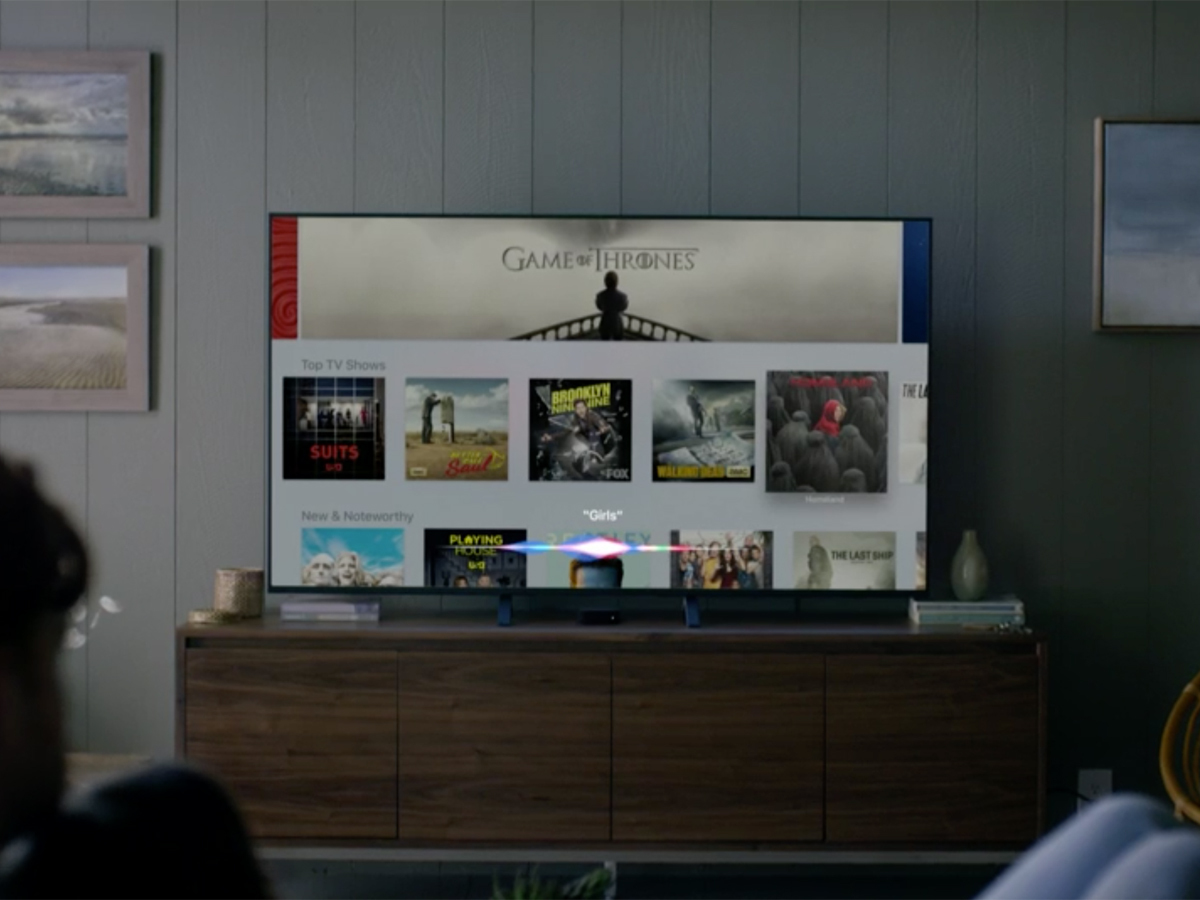 One way to control games will be the overhauled Apple TV remote, which features a glass touchpad for what Apple's Eddie Cue described as a "touchscreen-like" experience, as well as accelerometer and gyroscope for motion control. But you'll also be able to use iPhones and iPads as controllers – handy for when friends have dropped by – as well as "proper" gamepads, thanks to support for MFi controllers.
The remote has another familiar feature: Siri. Hit the Siri button and you'll be able to control a huge range of functions with just your voice. You can search for content to watch or play (Siri can filter results by actor, director, genre, age rating and lots more – and Siri will search across multiple content apps at once, supporting iTunes, Hulu, Netflix and Showtime at launch), navigate videos ("Jump ten minutes ahead.") or swiftly skip back to clarify a line of dialogue you missed (with temporary subtitles!).
While you're watching a film or TV show, you'll also be able to ask Siri to bring up detailed info on it, as well as information from outside apps: the weather, say, or recent football results.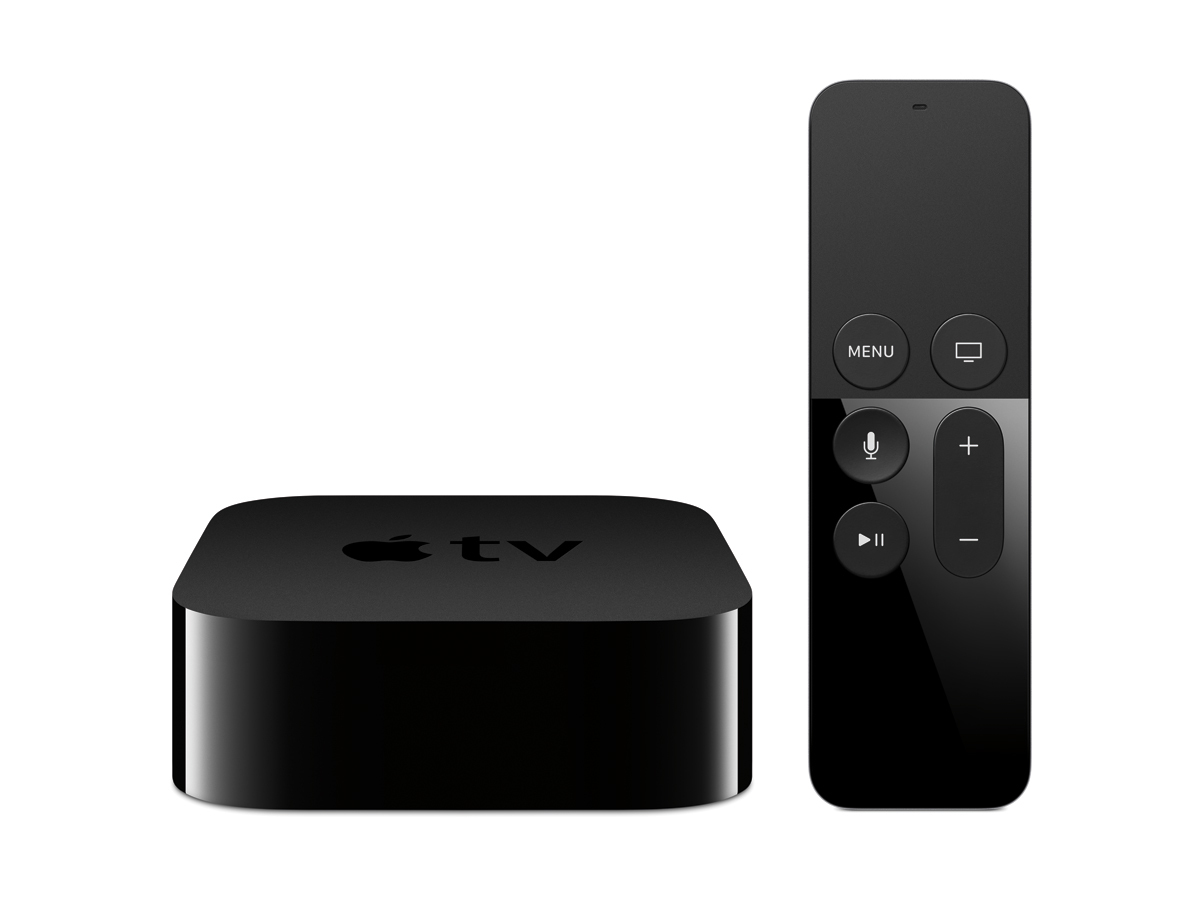 Hardware-wise, the new Apple TV is powered by a 64-bit A8 chip and comes in 32GB and 64GB varieties, both with HDMI output and Ethernet port. There's Bluetooth 4.0, 802.11ac Wi-Fi with MIMO and an IR receiver (although the remote uses Bluetooth, so you don't need to point it directly at the box). The TV box itself looks like a slightly fatter version of the old one – no huge reinvention there. The remote has a Lightning port for charging, and a full charge should give you around three months of use.
The new Apple TV will be on sale in late October, priced at US$149 for the 32GB model and US$199 for the 64GB model. We don't yet have UK price details, but those convert to around £100 and £130 respectively.
While it's hard to look at any one function of the new Apple TV and think "Wow, Apple has massively innovated here", it's by bringing all these new features together that Cupertino hopes to reinvent the TV. An apps platform, a games console and a source for tons of video content (plus Apple Music and Photos, of course) in a dinky, reasonably affordable TV box – it could just be the Apple TV that finally fulfils the promise of early models. We're looking forward to getting our hands on one to find out.