Best MacBook Black Friday deals: huge discounts on Air and Pro models
What's better than a new MacBook? A new MacBook at a discount price!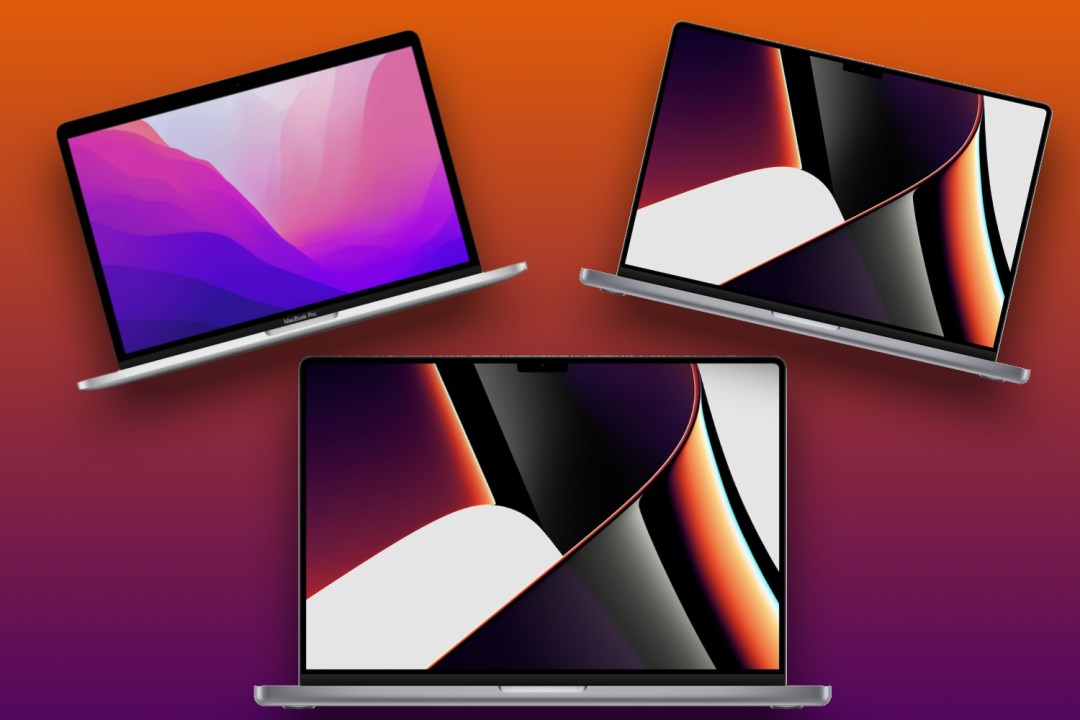 Apple's MacBook range aren't just some of the sharpest-looking laptops out there – they're also among the most powerful and longest-lasting away from the mains. It's all thanks to bespoke Apple silicon, which sips battery power while providing ample performance muscle. Even better, there are some great deals to be had across the line-up this Black Friday shopping season.
The new M3 generation MacBook Pro models only launched recently, but there are already some bargains to be had. In the US our top pick is the 16in MacBook Pro with M3 Pro, 18GB unified memory and 512GB SSD – it's on sale from B&H Photo for $2299, a saving of $200. UK shoppers should instead check out the 14in MacBook Pro with M3 Pro, 18GB of RAM and 512GB SSD – Amazon will sell you one for £1950, a £150 reduction from the retail price.
US MacBook Black Friday deals
America has seen some major reductions if you don't mind a MacBook with a now last-gen M2 processor inside. The 14in MacBook Pro leads the way with an M2 Pro CPU, 16GB of unified RAM and a 512GB SSD for $1749 from B&H Photo – that's a $250 saving over the usual price. An M2 Pro chip is still mighty powerful, too.
Look back another generation, to the M1 chips, and you'll see even higher price cuts. The 2021 14in MacBook Pro with M1 Max, 64GB of RAM and 2TB of SSD storage has been reduced in price from $4099, to $2499. That's a massive saving of $1600, on what is still a stupidly powerful computer. And if you're looking for an evening bigger saving, then the MacBook Air with M1 has been reduced from $999 to $749 at Best Buy.
Need a bigger screen? The 16in MacBook Pro with M1 Max, which also has 64GB of unified RAM and a 2TB SSD, has had a $1500 chunk slashed from its price, and is down to $2799.
The newer, smaller Apple 14in MacBook Pro with an entry-level M3 chip looks tempting, given it's available for $1449 from B&H Photo. Just keep in mind whether 8GB of unified RAM and a 512GB SSD will be enough for your needs before clicking that buy button.
UK MacBook Black Friday deals
Over in the UK, there are discounts to be had across all three MacBook generations with Apple silicon inside. Value-minded shoppers should check out the 13in MacBook Air M1, which can be had from Currys for just £799 – that's £200 less than what Apple will charge you if you buy direct.
Want to go newer? Then head to Amazon for a 13in MacBook Air with M2 processor, 8GB of RAM and 256GB of storage. It's on sale for £1050, which is £100 off the usual £1149 RRP. You're getting the same chassis, same screen and same connectivity as the latest generation model, and almost as much CPU muscle, for considerably less cash.
Amazon is also our top pick if you're after a 15in MacBook Air with M2 processor. Again you're getting 8GB of RAM and a 256GB SSD, plus all the goodies like TouchID, a FaceTime HD camera, backlit keyboard and MagSafe charging. At £1250, you're looking at a £150 saving compared to the usual £1399 retail price.
Stepping up in power, AO has discounts on both the 14in and 16in MacBook Pro models with M2 Pro silicon – of the 12-core CPU and 19-core GPU variety. Both have 16GB of unified memory and a 1TB SSD. The 14in model costs £2270 – that's £150 off the previous low of £2420. If you fancy the 16in version, expect to pay £2550 – that's £150 less than the £2699 AO was asking prior to Black Friday.
The MacBook Black Friday discounts might look tempting, but it's always best to pick the machine that's best for you. The MacBook Air is a compelling option now you can have one in two sizes, as long as you don't need extreme performance. The 14-inch and 16-inch M2 models are extremely impressive machines, and most people won't go wrong with them. Any M3-powered model will demolish almost any task you choose to throw at it.
Black Friday 2023 is here and all month long we'll be covering the best deals across the web. Whether you're looking for a new phone, laptop, or stick vac, we'll be highlighting the biggest savings around.
Check out the best Black Friday deals (US) and the best Black Friday deals (UK)