Apple iPhone 13 preview: Everything we know so far
UPDATE: Apple's latest smartphone expected next week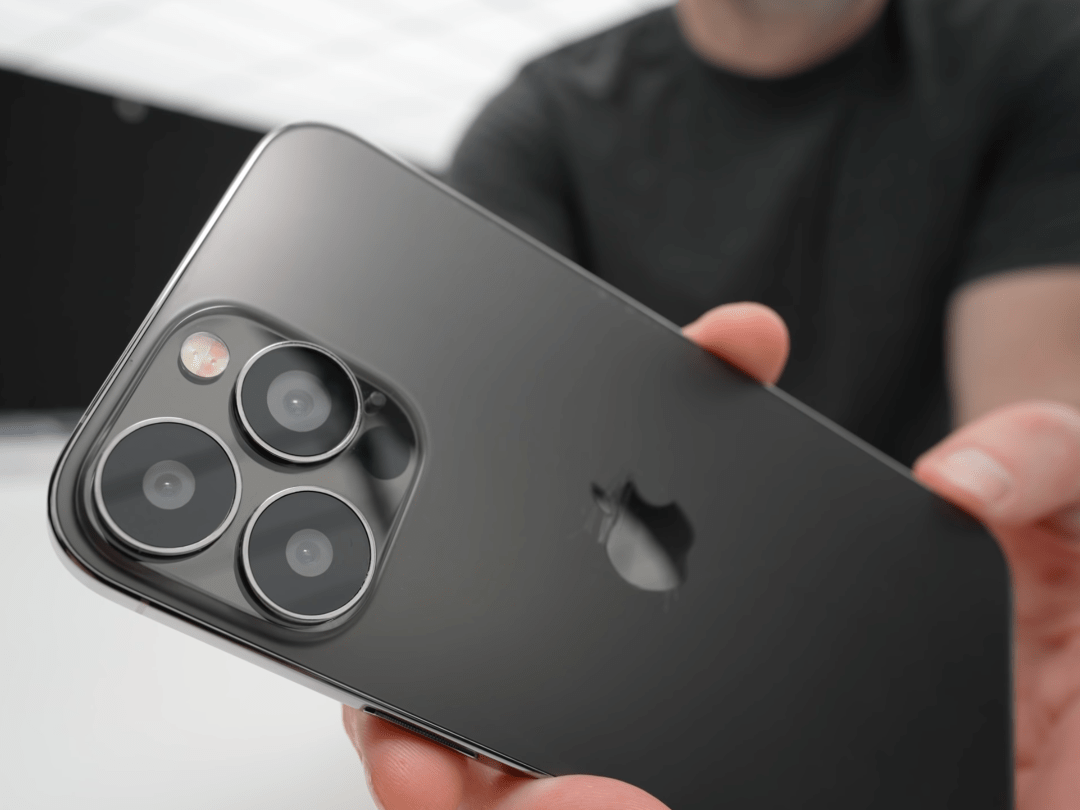 The iPhone 12 has been a resounding success, delivering impressive performance, stellar 5G speeds, excellent cameras, and more within a beautiful new design.
But the wheel of progress is ever turning, and yes, we undoubtedly expect an iPhone 13 to release later this year. After such a significant upgrade the last time around, what kinds of tricks does Apple have up its sleeve for the next one?
Rumours and leaks are already spilling, months ahead of an expected release, and here's what we've heard so far.
Additional words by Chris Rowlands
(iPhone 13 Pro Max dummy unit image courtesy of Unbox Therapy)
When will the Apple iPhone 13 be out?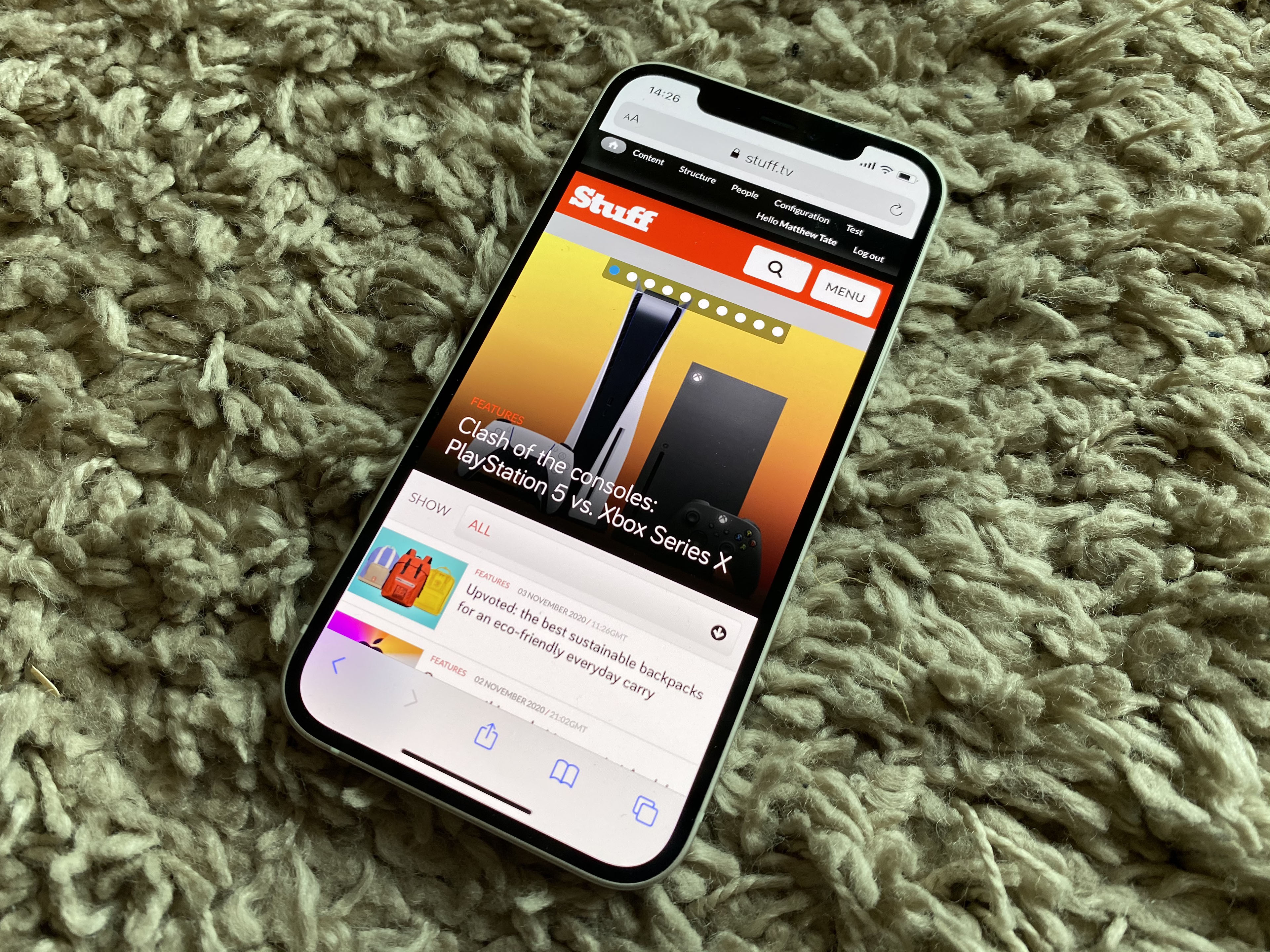 New iPhones normally launch and release in September. But the pandemic pushed things back a bit last year, with two of the iPhone 12 models releasing in October 2020 and the other two rolling out in November. Things seem to have settled down this year, so we expect Apple to slide back into its familiar September launch window for the iPhone 13.
Wedbush analyst Dan Ives wrote in June that he believes the iPhone 13 will launch during the third week of September. And it looks like he was spot on: Apple has dispatched invites to an event on 14 September, titled 'California streaming'. Unless that label is hinting exclusively at an 8K Apple TV, we should see the Apple iPhone 13 break cover next Tuesday.
Also believed to be due soon is the Apple Watch Series 7, an updated MacBook and refreshed iPads. What we don't know is whether those will all be seen at the same event: according to DigiTimes, a number of industry insiders have suggested that Apple will host multiple launches throughout the month. Even if that's true, we would still expect certain 'accessory' products to be launched alongside the iPhone 13 – specifically the incoming Apple AirPods 3.
As predicted, the invite also confirms that the 14 September event will follow last year's unveiling as an all-virtual affair, with no audience in attendance. It's set to broadcast live from Apple Park in Cupertino on YouTube and other platforms, with the stream starting at 6pm UK time.
While the launch looks set to go ahead, there are still question marks over iPhone 13 stocks in the coming months. As global chip shortages continue to blight PS5 and Xbox Series X rollout, similar woes could affect the incoming iPhone. Apple's own Chief Financial Officer, Luca Maestri, warned Wall Street analysts in July that potential supply chain struggles could affect iPhone and iPad availability in the third quarter of 2021. This is borne out by a recent report from the Wall Street Journal, which reveals that Apple's Asia-based ceramic capacitor suppliers are operating with severely reduced workforces due to Covid-19. So eager upgraders may need to act fast to secure an iPhone 13 this year.
Fact or fiction?
September is likely, barring any new hurdles that 2021 might throw their/our way.
How many iPhone 13 models will we see?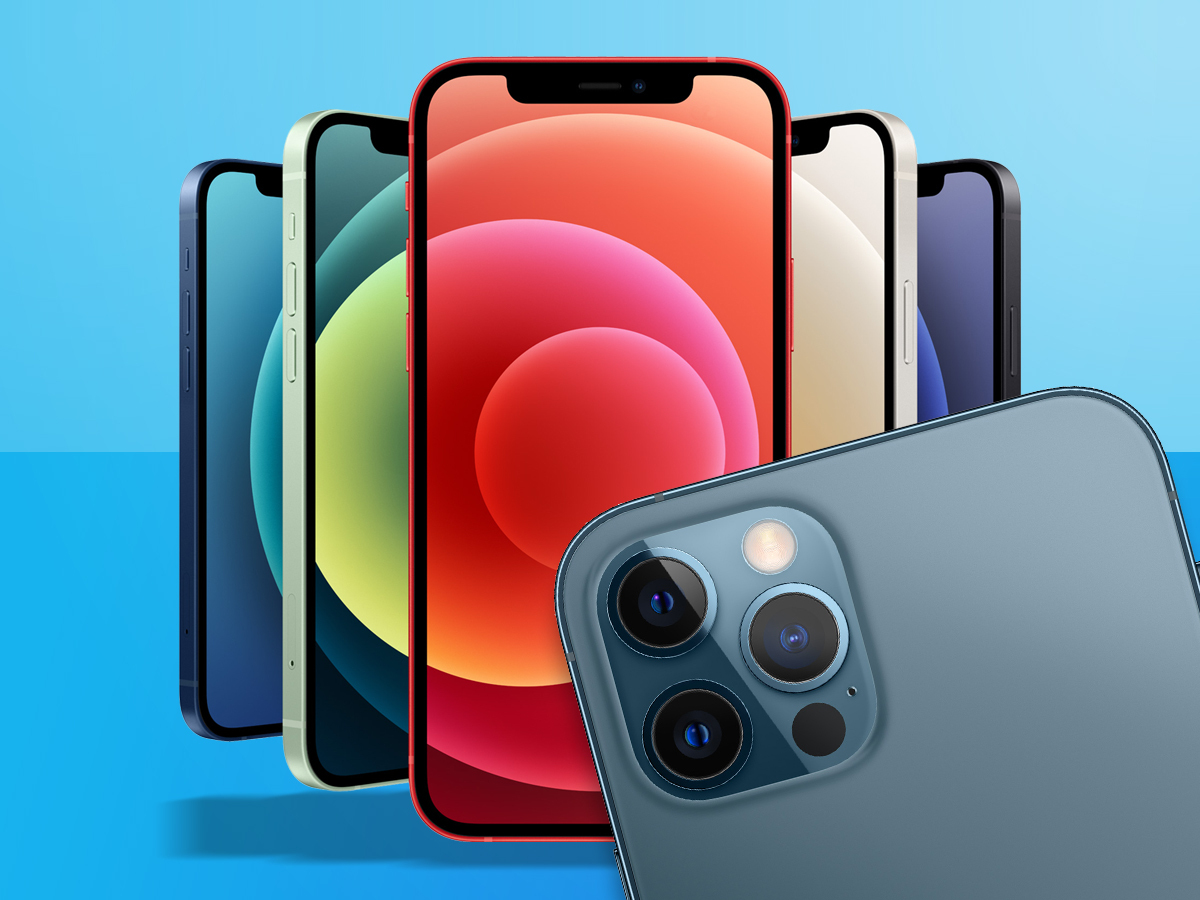 Apple expanded from three variants to four with the iPhone 12: alongside the standard edition, there's the Mini, the Pro and – most powerful of the pack – the Pro Max. While the pair of Pro models had predecessors in the previous generation, the iPhone 12 Mini was the newcomer, with a smaller shell, screen and cell.
Reports suggest that the iPhone 12 Mini didn't sell all too well, probably because it fits awkwardly into the line-up alongside the iPhone SE. That said, we'd still expect Apple to continue with all four models for the iPhone 13. While Apple isn't afraid to discontinue unpopular products (see the iPod Hi-Fi, circa 2006), one iteration is probably too soon for it to make a call on canning the Mini.
So whenever Apple launches its new troupe of smartphones, it's likely to include an iPhone 13 Mini, an iPhone 13 Pro and an iPhone 13 Pro Max, alongside the 'standard' iPhone 13.
Fact or fiction?
Four might be a crowd, but we're still expecting to see a quartet come out of Cupertino.
How much will the Apple iPhone 13 cost?
Apple priced the iPhone 12 Mini at £699 and the standard iPhone 12 at £799, with the iPhone 12 Pro at £999 and the Pro Max at £1,099. These all seemed pretty well-priced for what you got, particularly compared to the flagship competition.
While it's unclear at this point how many iPhone 13 models Apple will launch, we don't expect prices to get any lower. Samsung has dropped its Galaxy S21 prices a little bit compared to the S20, but it cut some components in the process to get to those price points. We'd be surprised to see Apple do the same. In fact, a report from industry analyst TrendForce instead suggested that Apple is in favour of maintaing the launch prices of the iPhone 12 (above) for the iPhone 13.
But a more recent report by Nikkei Asia revealed that one of Apple's biggest chip suppliers has substantially upped its prices, with a 5% increase in the cost of 5nm chip technologies (which we expect to see inside the iPhone 13). It remains to be seen whether Apple will absorb the added cost or rethink its planned pricing for the iPhone 13. If that that 5% were passed on to consumers, the standard iPhone 13 would start at around £840, with the Mini coming in at £735, the iPhone 13 Pro at £1050 and the Pro Max priced at £1155 or thereabouts.
Fact or fiction?
It's too early to tell, but we hope for a repeat of the iPhone 12 prices.
What will the Apple iPhone 13 look like?
The iPhone 12 ushered in a well-received update to the notched iPhone X aesthetic, borrowing the flat edges from older models for a slim, sleek look that is distinctive in the modern smartphone space.
Given Apple's tendency to use its phone designs for 3-4 years with only minor changes, we don't expect any huge visual differences this time around. Bloomberg reports that "Apple isn't planning major changes for this year's iPhone line" given all of the 2020 changes, and that the company considers it an S-like revision model, like the old iPhone 6s and previous versions that brought only slight changes.
Still, there should be tweaks in tow. A smaller notch has been rumoured each year since the release of the iPhone X, but mounting evidence suggests 2021 could finally be the year we see it. Mac Otakara references supply chain sources in saying that the iPhone 13 will be 0.26mm thicker (the iPhone 12 is 7.4mm thick, FYI), and that a redesigned notch will reposition some of its tech to make for a smaller overall result. TF International Securities analyst Ming-Chi Kuo has since echoed the note about a smaller notch, along with Barclays and MySmartPrice – so the evidence is growing.
In fact, analysis of design sketches shared by Twitter leaker DuanRi suggests the notch on the iPhone 13 will be almost 25% narrower than the cutout seen at the top of the iPhone 12. The body of the handset itself will only grow in thickness by 1.4%, but – if the schematic proves accurate – the camera bump on the iPhone 13 Pro could be more than a third thicker than the one on the iPhone 12 Pro.
Unbox Therapy posted a hands-on video with a mock-up dummy unit of the purported iPhone 13 Pro Max (above), based on leaked specs, and it shows what's expected to be a roughly half-sized notch. A recent report from Digitimes (via 9to5Mac) suggested that Apple's suppliers have shrunken the Face ID chip by up to 50%, leading to the smaller expected notch.
Leaker Max Weinbach (via MacRumors) suggests that the iPhone 13 will have a matte backing with a "grippier" texture, perhaps akin to the Pixel 5. The iPhone 12 Pro models already have a frosted matte backing, but it's not significantly textured, while the iPhone 12 and Mini are glossy. It's unclear whether he expects all iPhone 13 models to have a matte backing or just the Pro editions.
Apple has recently been rumoured to release a pink model of the iPhone 13, which doesn't seem like such a stretch after the recent debut of a purple iPhone 12. We've also heard rumours in recent weeks about a bronze-like "Sunset Gold" version of the iPhone 13 Pro models that could have an orange-ish allure to it.
Fact or fiction?
We don't expect striking visual changes, but little tweaks will surely be made.
What about the Apple iPhone 13's screen?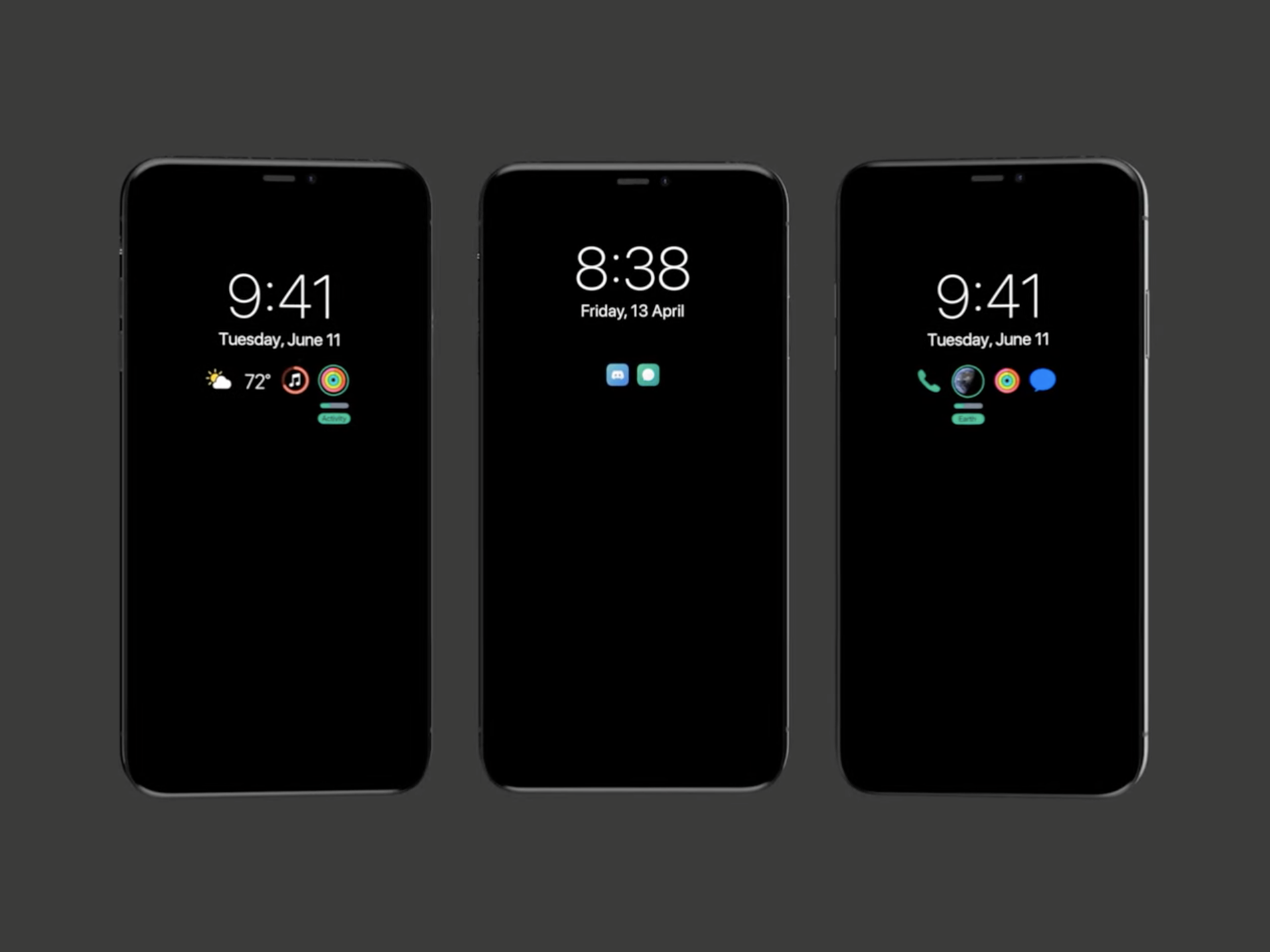 All of the iPhone 12 screens looked excellent, using OLED panels and a resolution of Full HD or higher — and that was a nice change of pace after Apple shipped the iPhone 11 and iPhone XR in previous years with low-res LCD panels.
One rumoured feature for the iPhone 12 that didn't show up was the inclusion of a super-smooth 120Hz ProMotion screen, like many of the top Android competitors. We're certainly hoping to see that included with the iPhone 13 instead, at least with the Pro models. It's that extra little upgrade that makes a pretty noticeable difference in action.
Leaker Weinbach affirms the 120Hz rumour, and adds that the iPhone 13 is expected to have an always-on display as well. It's pegged to be similar to how the Apple Watch has a simplified version of its face when you're not looking at it, so there will be a minimal take on the lock screen that uses less battery power thanks to the OLED tech. Very reliable Apple leaker Mark Gurman at Bloomberg has since said much the same about an always-on display coming this year. That's one of those longtime Android features that Apple has never adopted, so it could be a very welcome addition if true. The concept image above comes from YouTube channel EverythingApplePro based on Weinbach's detailed leaks.
More recent rumours have centred around the possibility of an LTPO panel appearing on the iPhone 13. As seen on the likes of the Samsung Galaxy S21 and OnePlus 9 Pro, Low-Temperature Polycrystalline Oxide displays can efficiently and dynamically adapt their refresh rates, without the need for chunky hardware underneath. Online chatter has focused on Samsung supplying the necessary display circuitry to Apple. If the rumours are true, LTPO tech would have serious benefits for the iPhone 13. Besides slicker visuals, it would mean the new model could retain the slim form factor of the iPhone 12, while also going easier on battery life by dropping down to lower frame rates when appropriate.
Fact or fiction?
Let's hope for 120Hz always-on displays this time around.
How much power will the Apple iPhone 13 pack?
A whole lot, we're sure. Apple has been leading the smartphone pack with its own chips the last few years, and the gap is only getting wider: the A14 Bionic chip in the iPhone 12 had a 20% bump compared to the top Android chips when it released last year.
In fact, the A14 Bionic still beats the brand new Snapdragon 888 chip that you'll see in most of 2021's Android flagships… and it's even beaten by the older A13 chips on some tests. Given the annual gains seen on that front, not to mention Apple's successful launch of its new MacBooks and Mini Mini powered by its own powerful chips, it's obvious that the new A15 chip will once again broaden that gap even further.
Fact or fiction?
Apple makes the fastest smartphone chips and it's barely a contest anymore.
What kind of cameras will the Apple iPhone 13 have?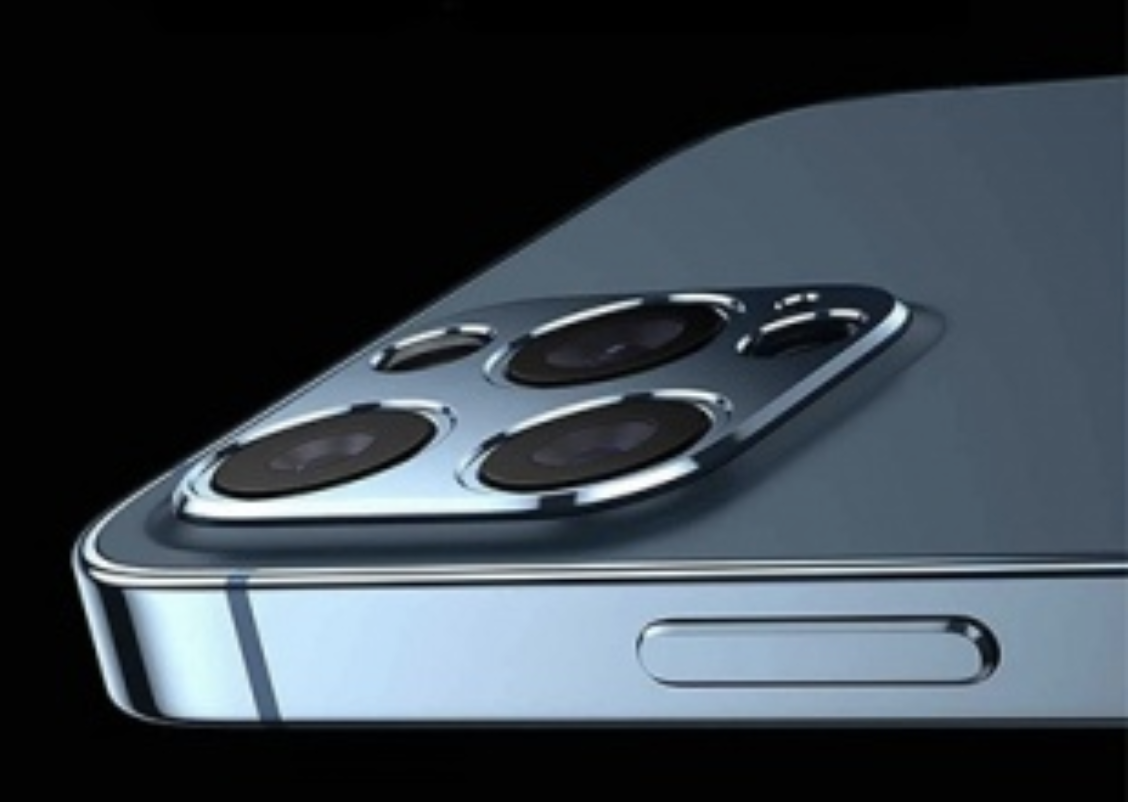 Mac Otakara suggests that the sensor-shift optical image stabilisation from the iPhone 12 Pro Max will make its way to the iPhone 13 Pro, as well, along with the iPhone 13 Pro Max. Along with a 47% larger main sensor, it allows for improved low-light shooting performance. In June 2021, DigiTimes offered an expanded version of the rumour, suggesting that all of the iPhone 13 models will feature the sensor-shift technology on their respective main sensors.
Mac Otakara suggests that the cameras won't stick out from the module this time around, instead employing a flat surface covered entirely by durable sapphire glass. This concept render above shows what could be. And Weinbach suggests that the iPhone 13 will also adopt astrophotography smarts like the recent Pixel phones, as well as the ability to record videos in Portrait mode complete with blurred backdrops. He also points to an improved ultra-wide sensor and lens. Ming-Chi Kuo believes that the ultra-wide camera will feature a wider aperture and autofocus, which could be very meaningful improvements.
MySmartPrice, which has been correct about past leaks, suggests that the iPhone 13 will adopt a new lens design with a diagonal layout rather than having the two large sensors stacked on top of each other. Dummy models based on leaked specs have shown how that might look.
Fact or fiction?
The iPhone 12 cameras were pretty brilliant already, so we'd only anticipate modest changes this time around.
Is there anything else I should know about the Apple iPhone 13?
Bloomberg reports that Apple is testing an in-display fingerprint sensor for the iPhone 13, but it will be an additional option: Face ID will remain, as the 3D sensor is useful for Animoji and augmented reality too, not just security.
In-display sensors have been hit-or-miss in Android phones. Given that Apple has a long history of waiting to implement technologies until the rough edges have been worn smooth, their presence in the iPhone 13 will probably depend on whether Apple thinks that's happened. A Barclays analyst has since echoed the report about an in-display sensor, so the rumour is gaining steam.
Apple could also reportedly remove the charging port, suggests Bloomberg, given wider acceptance of wireless charging, as well as the iPhone 12's addition of the magnetic MagSafe charger. Speaking of MagSafe: Weinbach suggests stronger magnets will be used for the iPhone 13, perhaps addressing the complaints of snap-on attachments coming free.
Wedbush analysts (via 9to5Mac) also believe that a 1TB storage option will be available for the iPhone 13 line, although it's not clear whether it's expected only for the Pro models or all of them. Currently, the Pro models max out at 512GB while the iPhone 12 and Mini top out at 256GB. On the other hand, TrendForce reported in June that a 1TB option is unlikely, so it may still be up in the air.
For something completely different, seasoned analyst Ming-Chi Kuo (via MacRumours) circulated a note to investors which explored the possibility of satellite communications hardware arriving on the iPhone 13. This would reportedly allow the iPhone 13 to send and receive signals via low-Earth orbit satellites, meaning users could make calls and dispatch SMS messages even in areas without coverage from traditional signal towers. According to the rumour, this would be achieved by installing a custom version of Qualcomm's Snapdragon X60 chip – already the most flexible 5G modem on the market. Reports indicate that several rivals are waiting until next year to implement the technology, allowing Apple to potentially get the jump.
Believe it or not, there are already rumours about 2022's iPhones, too. TF International Securities analyst Ming-Chi Kuo first suggests that there will be a new 5G-capable iPhone SE in early 2022, one that keeps the current iPhone 8-based design with a faster processor and 5G support. Furthermore, Kuo believes that the iPhone 14 will switch to a punch-hole display like many top Android phones, at least with the Pro models if not all of them. The phones are expected to boast improved front-facing cameras along with the redesign, including better autofocus capabilities. Nikkei Asia says to expect a faster chip built with a 4-nanometer process for the iPhone 14.
Fact or fiction?
Presuming Apple wouldn't give everyone a MagSafe Charger in the box, it's one more thing for them to cut from the iPhone 13 package! But in all seriousness, these could be interesting tweaks and we're curious to see how the rumours firm up in the coming months. Stay tuned.