The WD Black SN770M is the SSD your Steam Deck deserves
2230 form factor M.2 storage plays nicely with other gaming handhelds too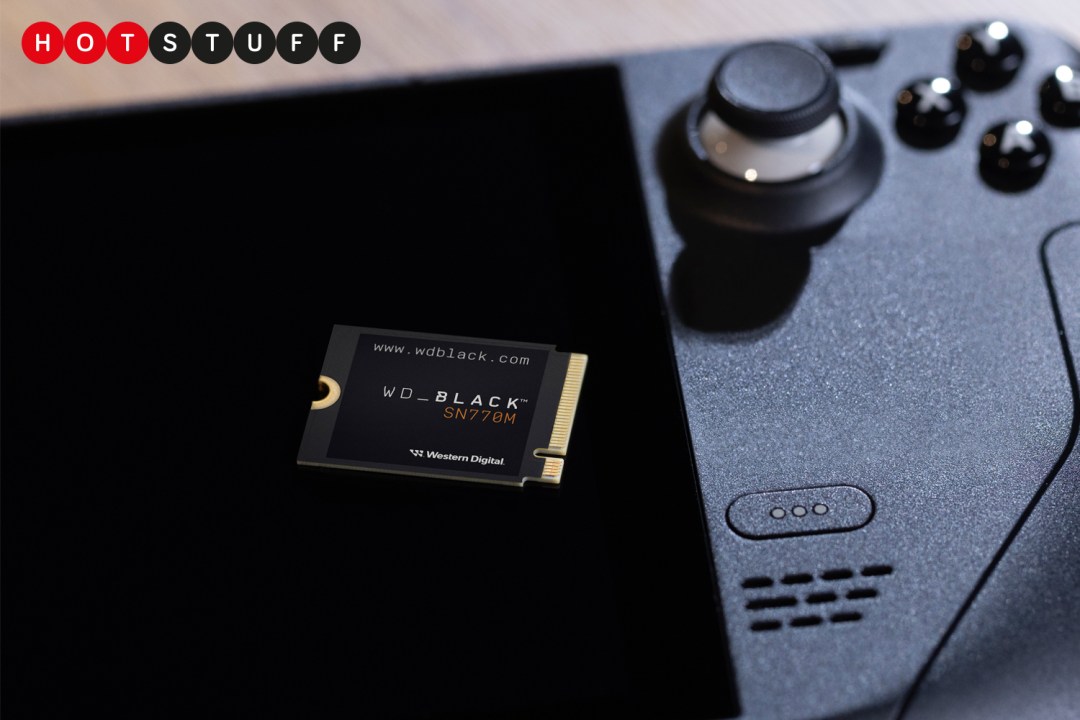 Valve leads the charge for handheld games consoles that can play PC titles well enough for gamers to consider ditching their desktops – but limited out-the-box storage means the Steam Deck isn't perfect. Western Digital is out to help anyone attempting an SSD swap with the new WD Black SN770M – a speedy drop-in replacement launching in a trio of capacities.
The stubby M.2 SSD can be hand in 512GB, 1TGB and 2GB sizes, with the latter two providing a healthy jump over the priciest version of Valve's handheld. With new AAA titles often climbing north of 150GB each, anyone wanting to take more than a few games around with them at once will want to consider the larger capacity options.
It uses the 2230 form factor, which will seamlessly slot into the Steam Deck, as well as other gaming gadgets including the incoming wave of Qualcomm Snapdragon G3 handhelds. It runs at PCIe Gen 4.0 speeds, with the 1TB and 2TB models promising maximum speeds of 5150MB/s on compatible hardware. That includes the Asus ROG Ally, and should also play nicely with the upcoming Lenovo Legion Go.
The SSDs use Western Digital's Triple Layer Cell (TLC) 3D NAND memory and support Microsoft DirectStorage tech, for speeding up load times in compatible games on Windows-based hardware.
While not the first M.2 2230 SSD from Western Digital, it is the first to wear the firm's gamer-friendly WD Black badging. It promises faster speeds than the rival Sabrent Rocket and Corsair MP600 Mini, at very competitive prices.
The SN770M is available to order right now, directly from the Western Digital website and from all the usual PC hardware retailers. Prices are set to start at £71 for the 512GB model, £104 for 1TB and £199 for 2TB.