Party on the left, business on the right: Skullcandy x Burton headphones have a beautifully bonkers design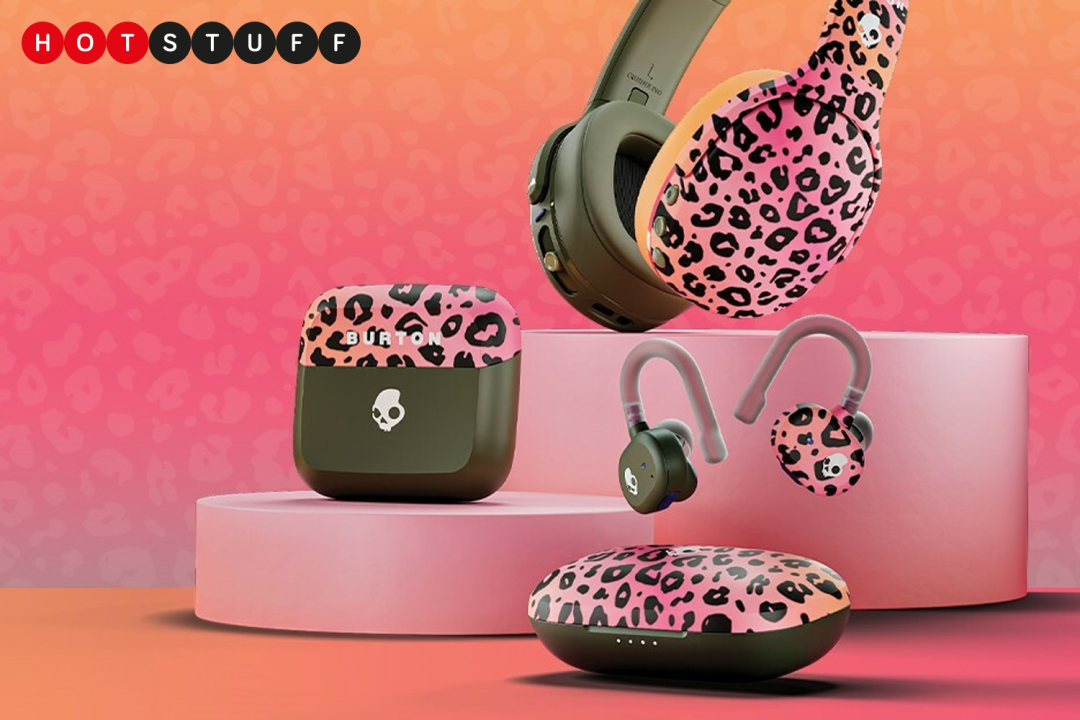 Tired of blending in? Want to easily be spotted in a crowd? Then the new Skullcandy x Burton wireless headphone range could be the answer.
Consisting of three limited-edition models — the Crusher Evo, Push Active and Mod — each pair features a similar asymmetrical black and neon pink leopard print design (dubbed Naughty Nature), for an aesthetic that's more than a little unique. Sure, they won't be for everyone, but in a world filled with countless carbon copies, they make for a refreshing sight for our disillusioned retinas.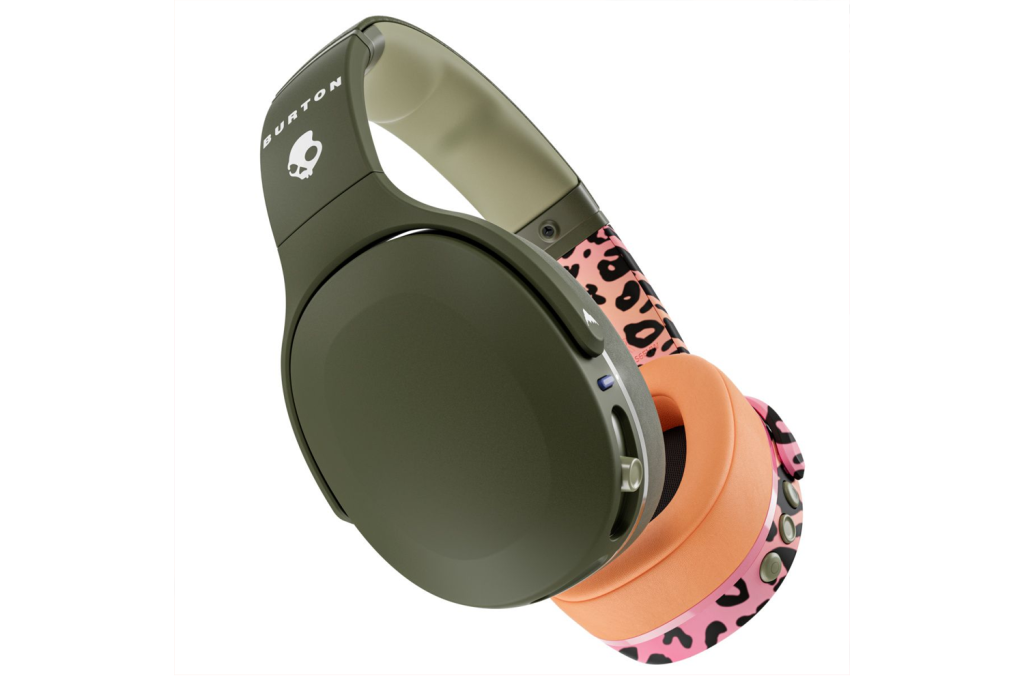 The Skullcandy x Burton Crusher Evo wireless over-ear headphones form the most expensive part of the lineup, with an RRP of £179.99/ $209.99. Beyond the snazzy paint job, they pack in all the legendary adjustable bass you'd expect to get from a pair of Skullcandy Crusher cans — namely, a lot.
They also offer 40 hours of use per charge with customisable sound via the Skullcandy app, although — as with all of the new models — they lack active noise cancellation (ANC). Still, built-in Tile tech for handy Bluetooth tracking will help ensure you don't forget them anywhere, which makes for a welcome feature that stands out from most rivals.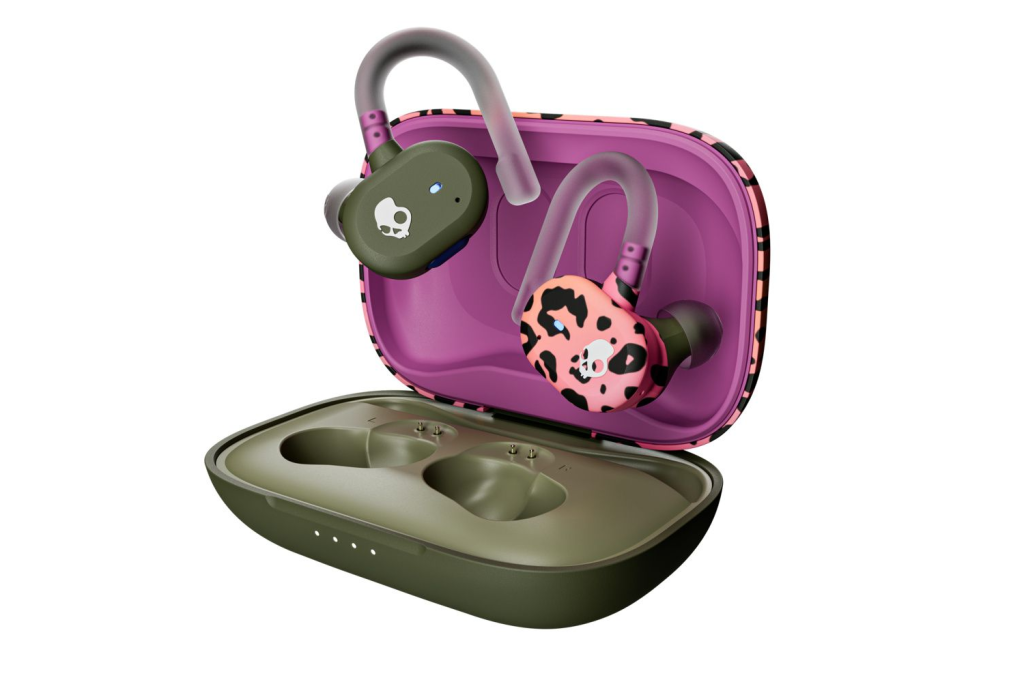 The £74.99/$89.99 Push Active wireless earbuds are up next, with up to 44 hours of total use including the charging case, with rapid charge thrown in for good measure. They too, have built-in Tile tech, along with Skullcandy's voice-controlled Skull-iQ feature for hands-free music control. The included ear hooks and IP55 sweat-resistance make them an ideal choice for brightening up your local gym too.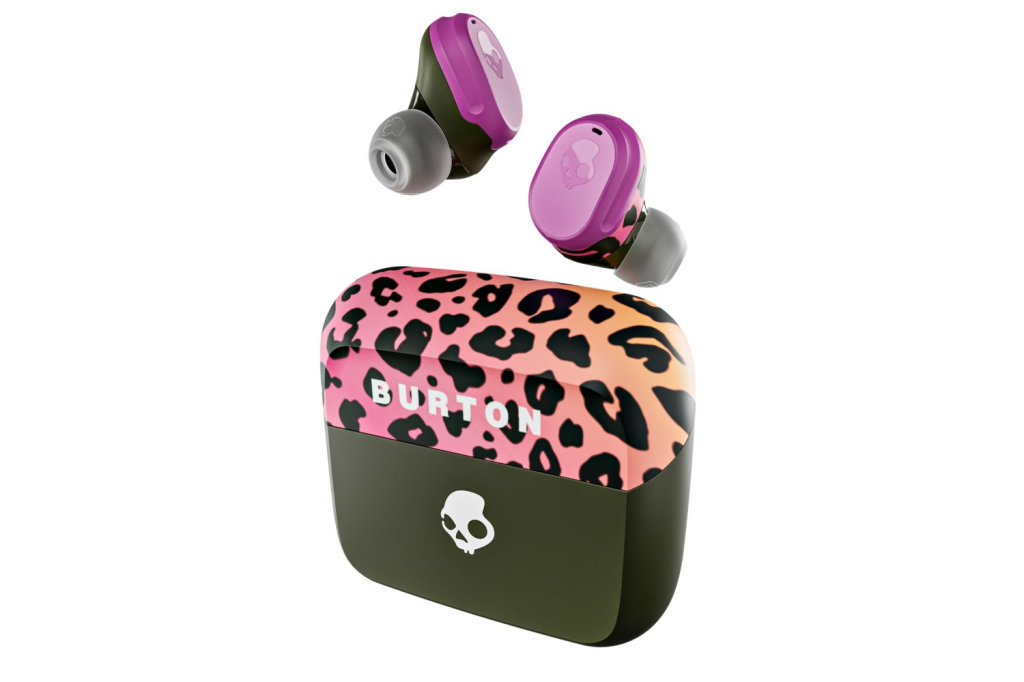 Lastly, we have the Mod wireless buds, which serve up 34 hours of battery life, along with Tile finding tech, an IP55 rating, and multi-device pairing. At £54.99/$69.99, they're the cheapest pair of the lot, though they're still rocking that all-important two-tone design.
Interested in jazzing up your bonce? They're all available now directly from Skullcandy.