OnePlus 45W liquid cooler gives your phone the frost factor
Bolt-on accessory promises higher gaming frame rates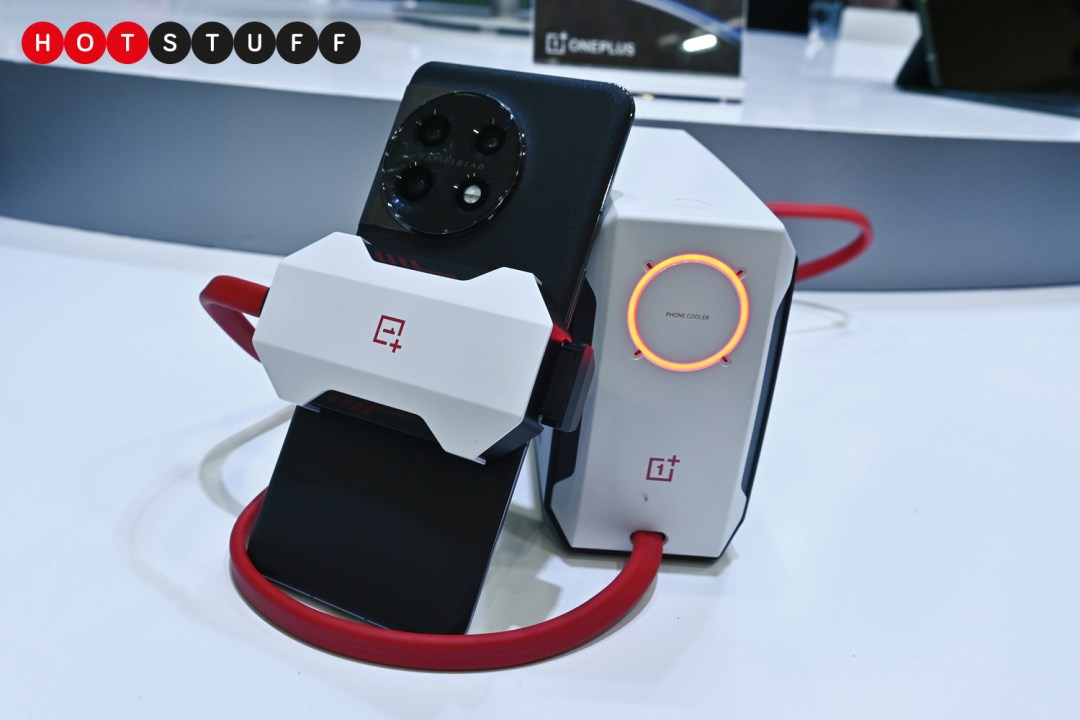 OnePlus was all about keeping cool at this year's Mobile World Congress. As well as showing off its latest concept phone, which packs visible liquid cooling for (slightly) quicker gaming, it also revealed a dedicated external chiller that'll drop any phone's temperatures faster than an arctic blast. The OnePlus 45W liquid cooler isn't quite ready for prime time just yet, but should be landing later this year for mobile gamers wanting to give their frame rates a boost.
While the Active CryoFlux piping built into the OnePlus 11 Concept helps it run about 1 or 2 degrees cooler than a regular OnePlus 11, the 45W Liquid Cooler's TEC tech can drop temps by a dramatic 20 degrees. That means the CPU is free to run at its highest clock speeds without needing to throttle, which in turn means higher frame rates in games – particularly for anyone planning an extended play session.
The cooler itself grabs onto your phone with spring-loaded clips, which expand wide enough to support handsets from most brands – not just OnePlus ones. It's connected by OnePlus' signature red cable to the main unit, which is mains powered and about as big as an external hard disk or wireless router. Most of the heat exchanging hardware lurks inside, including a fan to keep the hotter components cool. We've seen thermoelectric coolers before on game controller attachments like the Gamesir X3, but their built-in fans tend to blow hot air onto your hands – there'll be none of that here.
The thermoelectric cooling kicks in as soon as you attach the clip to a phone, with a button on the main unit letting you toggle between several strengths.
Temperatures begin to drop in seconds and quickly gets very cold to the touch, though not enough to cause any frost built-up during our brief demo session. It does miss a trick by not including any way to charge your phone at the same time though; seeing how you're tethered to one spot while using the cooler.
There's currently no word on when the OnePlus liquid cooler will go on sale, or what it'll set you back, but a company rep did say it was