OnePlus 11 Concept boasts visible liquid cooling for (slightly) quicker gaming
OnePlus' latest not-for-sale concept device features illuminated cooling on the back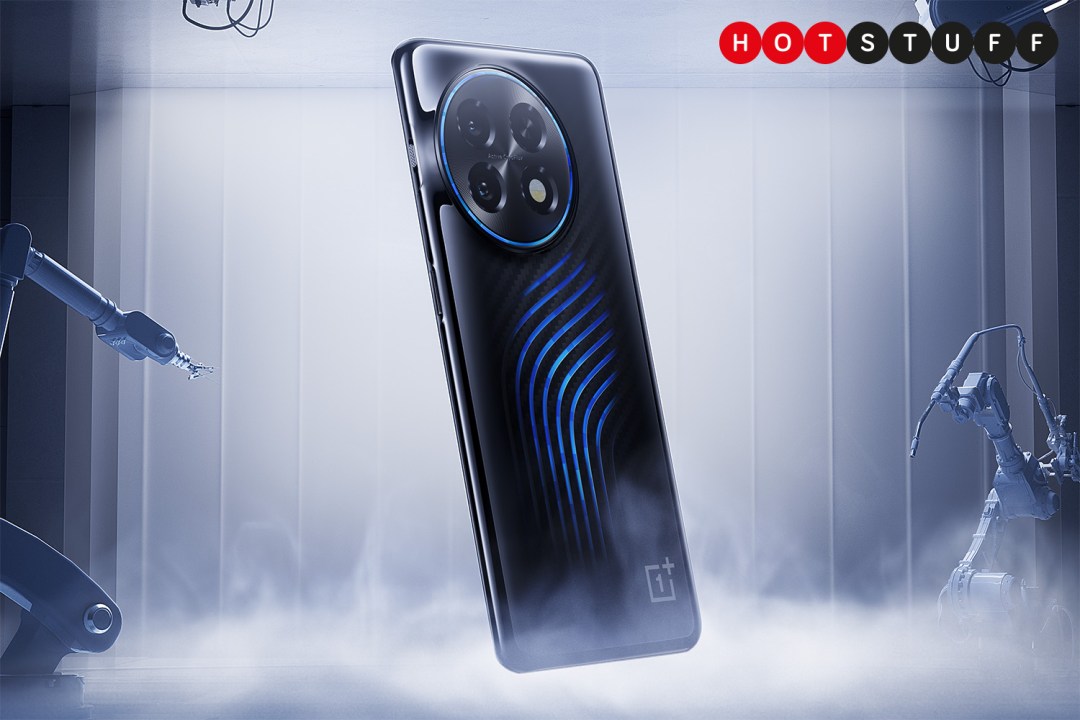 OnePlus has officially revealed the previously teased OnePlus 11 Concept. It has a clever new cooling tech on the back, called Active CryoFlux, pumping blue liquid around the device. It looks really cool and the benefit is that the phone is actually cooler as a result by up to 2.1°C.
The benefit is rather limited, giving you 3-4fps improved performance but as always with such endeavours, it's about what benefits you could see in future phones rather than what this actually delivers now. OnePlus says that the technology required the filing of over 30 patents and was developed over a two-year period.
There's no doubt that the OnePlus 11 Concept seems slightly inspired by the rear design of Nothing's Phone 1. After all, you can see the illuminated 'icy blue' Active CryoFlux pipelines at work through windows on the curved rear cover (OnePlus calls it a Clear Flow Cover) including around the circular camera bump, which has a Guilloché etched design that took around 40 iterations to get right.
The tiny pump that sends the liquid around the phone takes up an area of less than 0.2cm squared so doesn't add significantly to the weight or size of the phone. We have heard that OnePlus has had to reduce the size of the battery in the device to include the cooling tech. But otherwise, the OnePlus 11 Concept is very similar to the OnePlus 11, with no changes in the core specification spoken about during the company's Mobile World Congress event.
Another benefit is that the reduced temperature gives you quicker charging, too but again it's a marginal gain, shaving around 30-45 seconds from the charge time. Since you can juice up the OnePlus 11 in 30-40 minutes anyway, you're unlikely to notice that benefit.