WTF is Daydream? Google's big Android VR push, explained
Cardboard no more: welcome to next-gen mobile VR, with Google's Daydream View headset...
We made Google's first bit of virtual reality hardware out of an old pizza box, so you'll be forgiven for having low expectations for the company's next attempt.
Still, Cardboard deserves huge praise for helping to make VR mainstream and allowing anyone with a decent smartphone to test out virtual reality. But it's a rough, lo-fi experience, and now with the Oculus Rift and HTC Vive at the top end of the market, we hoped Google would aim a little higher. Luckily, it now has.
Google has just taken the wraps off its first Daydream headset, called Daydream View. Designed to work with Daydream-certified phones (the first of which are its new Pixel handsets), it's the snazziest mobile VR headset we've seen and will be available to buy for £69 from November.  
Could you be a Daydream believer in the making? Here's what you need to know.
What is Google Daydream?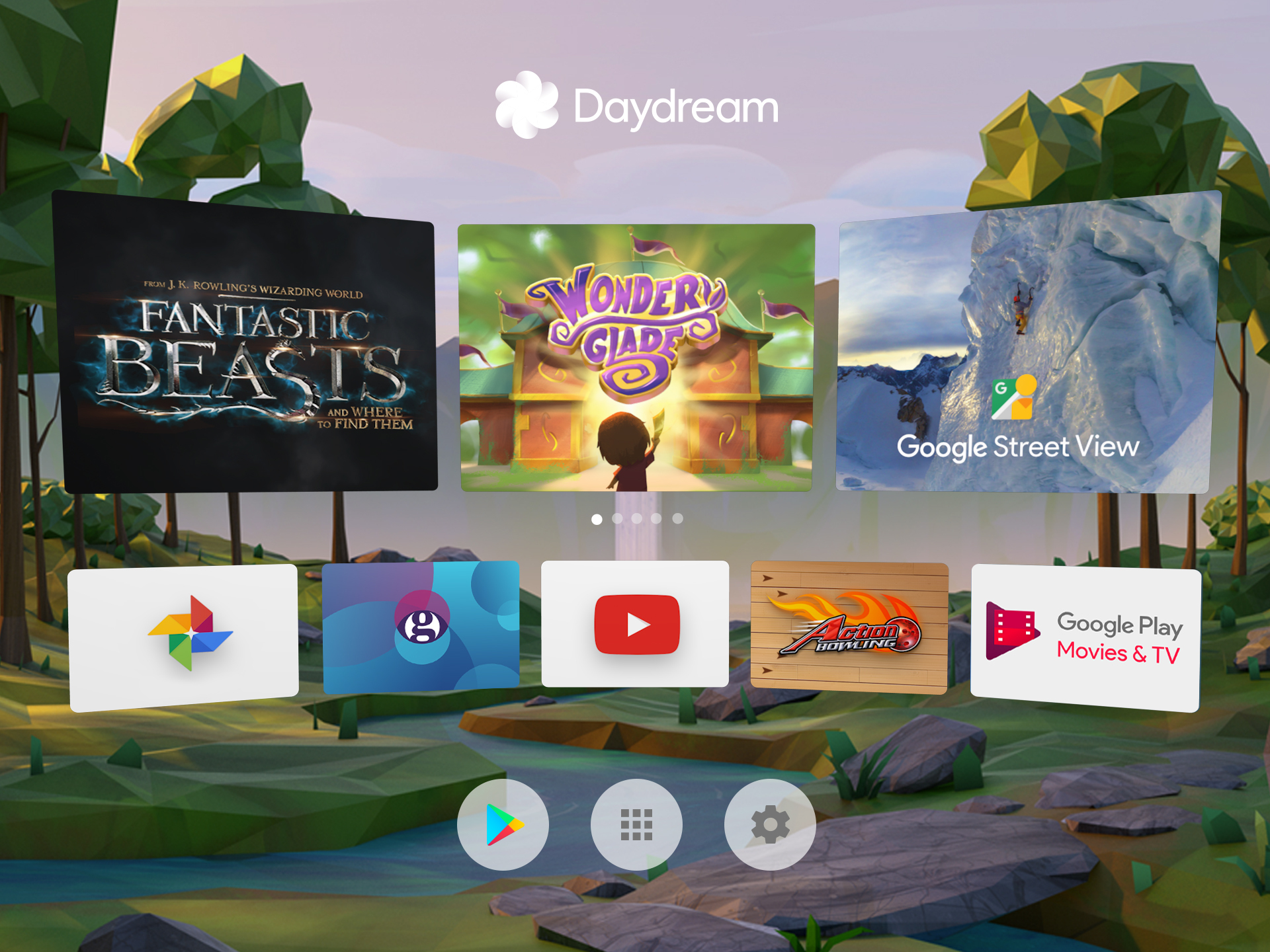 Daydream is the platform for Google's new smartphone-based VR experience. Lots of top phone manufacturers have signed up to make Daydream-ready phones – which means they have the right combination of screen quality, motions sensors, and other aspects – but the first compatible phones are Google's Pixels.
Unlike Cardboard and Samsung's Gear VR, Daydream headsets will come with their own motion controller: a small, one-handed remote with a circular touchpad that's similar to the Apple TV's Siri Remote. Which brings us very neatly onto the very first Daydream headset…
So what's the headset like?
Pretty snazzy, actually. Google's Daydream View, the first one designed for the platform, looks more like one of those Ostrich Pillow sleep aids than the usual uncomfortable black, plastic eye masks. That's because Google worked with clothing designers on the headset, which means it's made from soft material that fits nicely over glasses.
Google claims that this makes Daydream View 30% lighter than equivalent headsets, and that's not the only difference from the likes of Gear VR. There's that controller, which has a clickable touchpad and contains sensors that respond to your hand movements. This apparently makes it precise enough for you to write and draw, and it also neatly stashes away inside the front of the headset to help you avoid 'lost controller' rage.
So how do you set it up? Open up the latch, drop in a Daydream-compatible phone like the Pixels, and you're good to go. An auto-alignment system promises to avoid calibration issues, allowing you to crack on with using the apps…
What can I play on it?
It's not just a toy, Bond! Well, actually it is, mostly. The obvious fit for the Daydream View's wand-like controller is Harry Potter and, sure enough, a Fantastic Beasts game is coming for the headset's launch in November. You'll step into Newt Scamander's shoes, casting spells and exploring the Wizarding World.
And if you don't like wizards, there are other promising Daydream launch experiences. Google showed off seven other games at the launch event, including Mekorama (think robot-themed Monument Valley), VR Karts (a VR-style Mario Kart, with any luck) and Danger Goat, which involves protecting a goat from dastardly traps. Hmm, we might well stick with the trailers we've seen already, which included a VR version of Need for Speed: No Limits and EVE Gunjack Next, the sequel to the fun Gear VR space shooter.
Outside of gaming, video apps like YouTube, Hulu and Netflix also promise to give you a front seat in your own multiplex (without those annoying popcorn-munchers), while Street View now offers 150 tours of famous landmarks like the Taj Mahal.
How good will it be?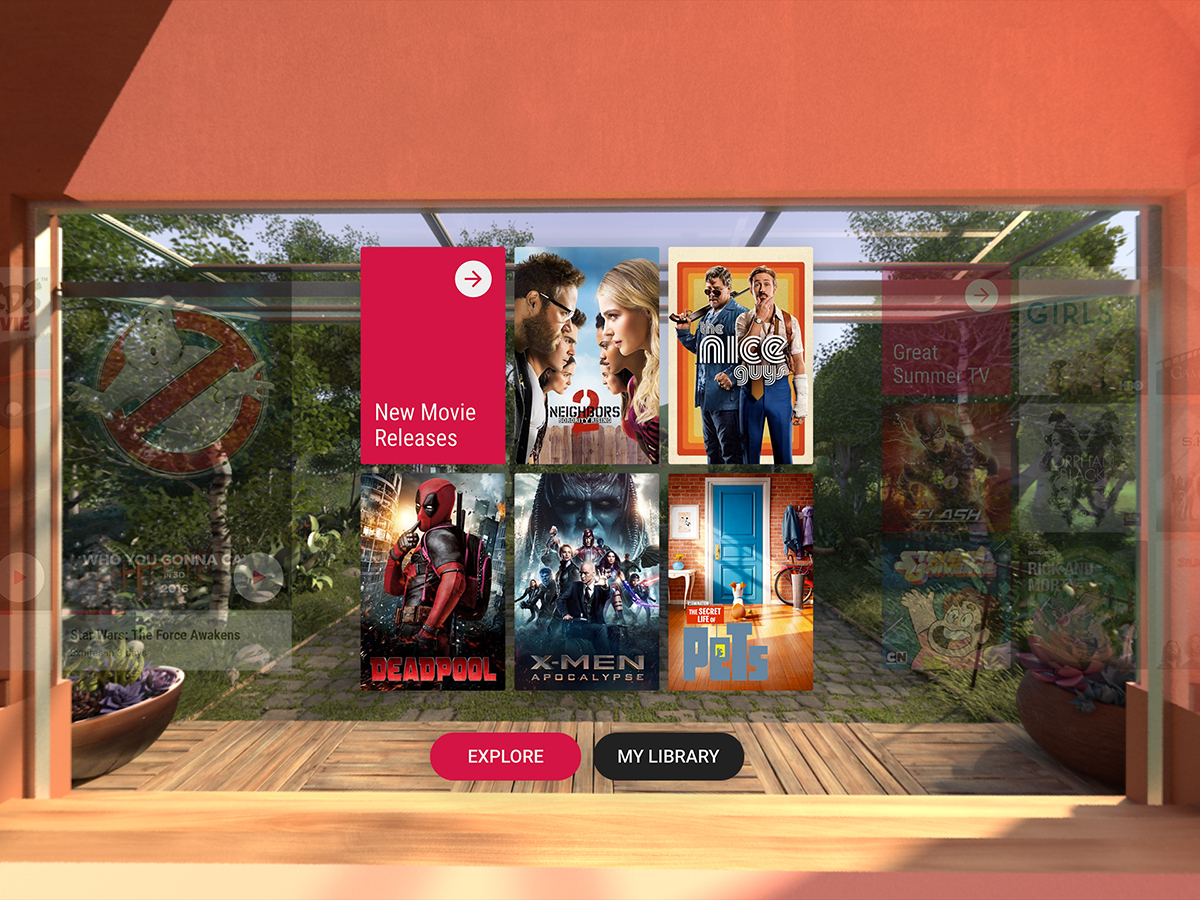 Well, it's not going to blow the Oculus Rift or HTC Vive out of the water. Those headsets require a high-end PC and use premium, built-in components to deliver incredible VR experiences. Even with a flagship phone like the PIxel, you'll probably spend half as much money on a full Daydream setup than you'd need to on either of those headsets along with a capable PC.
It looks like performance will be along the lines of what's possible on the Gear VR. That means not anywhere near as immersive as the Rift or Vive, but a massive leap ahead of Cardboard. And treated as an affordable add-on to your smartphone, the headset looks to be well worth the £69 outlay.
Anything else I should know?
A special VR mode has been built into Android Nougat that allows for notifications to come through properly in your 360-degree experience, so you're not completely sealed off from the world.
And thanks to Nougat's support of the Vulkan graphics API, we should get even better game visuals as developers that don't taxing the phone too hard. In other words, the games should run very well without making the phones super-hot to the touch or fogging up your lenses.
If you're not a fan of the Daydream View's 'slate' colour, you'll also be pleased to know that it will be coming in 'snow' and 'crimson' varieties later in the year for the same price of £69. So if you know someone who's pre-ordered a Pixel and has a penchant for crimson jumpers, that's Christmas sorted.
What's coming next for Daydream?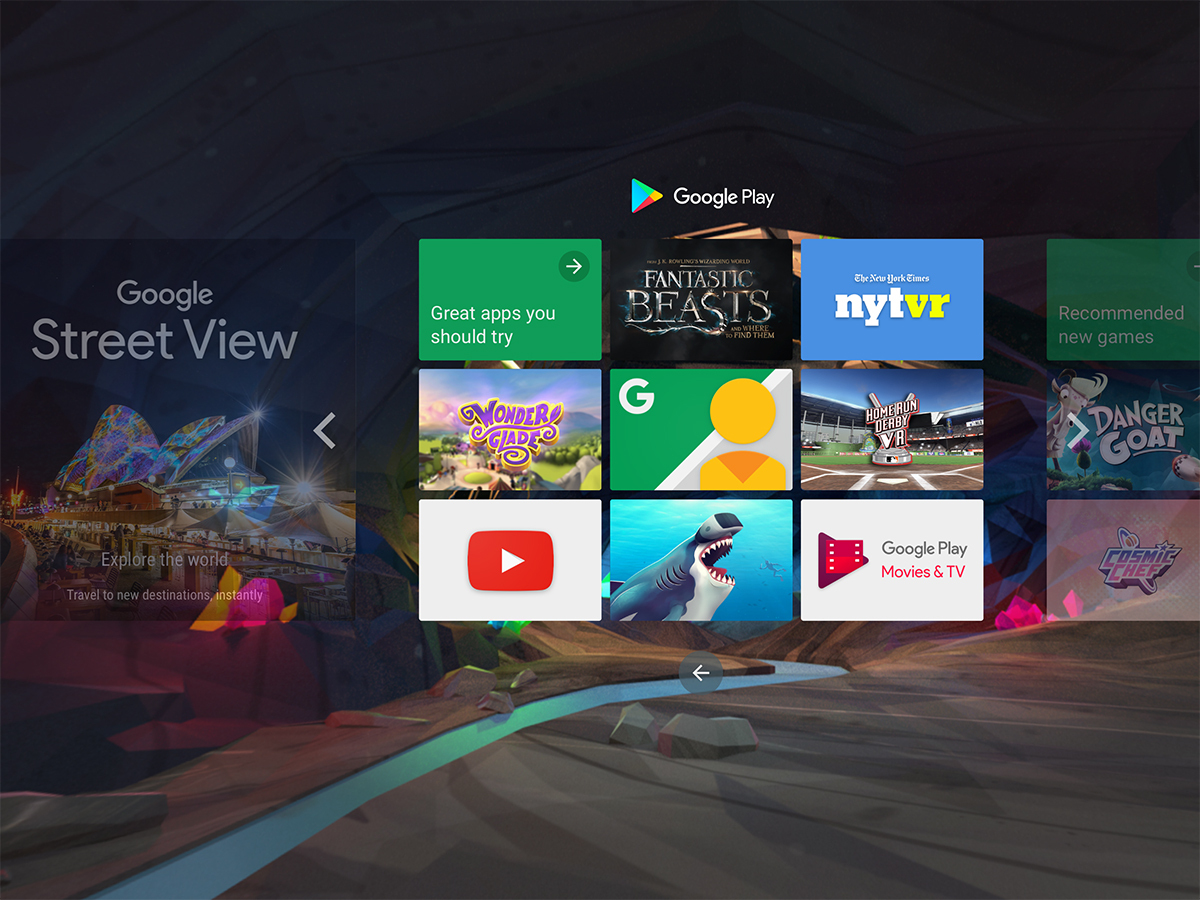 Google's Daydream View might be the platform's first headset, but it'll be far from the last.
Lots of manufacturers have signed up: Samsung is one of them, surprisingly, even though it will continue to support the Gear VR. And other companies already committed include LG, HTC, Huawei, Asus, Alcatel, ZTE, and Mi. Each will build a phone to Google's specifications and then likely release their own headset and controller combo, as well.
Because Daydream support is built right into Android Nougat, it should be easy for app and game makers to expand their typical touchscreen experiences into the virtual realm. Google reckons it'll have 50 partners by the end of the year, and it seems likely that a lot of existing Gear VR content will make its way over as well. Don't be surprised to see games like Minecraft, Land's End, and Hitman Go: VR Edition lead the pack.