Wrist assessment: the best fitness watches and bands reviewed
Fitness trackers are ten-a-penny but only a few also have the smarts of a smartwatch - these are the best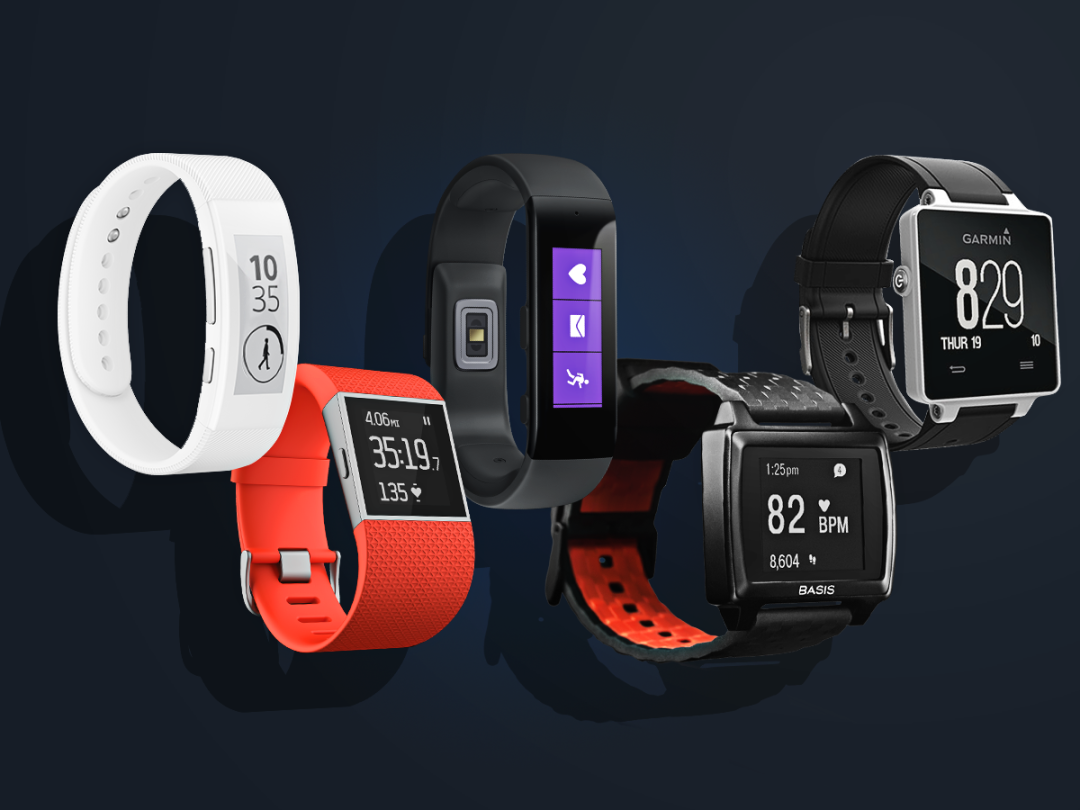 Whether you're a runner, biker, swimmer or gym bunny, you're spoiled for choice when it comes to wristy fitness trackers – but if you want a taste of the smartwatch life at the same time your options are more limited.
So we've rounded up five watches and bands that will help you become the fitter, better you you've always dreamed of being, and will also make your life smarter with notifications, music controls and fancy extra apps.
The question, of course, is which is the best?
The Winner: Garmin Vivoactive (£200)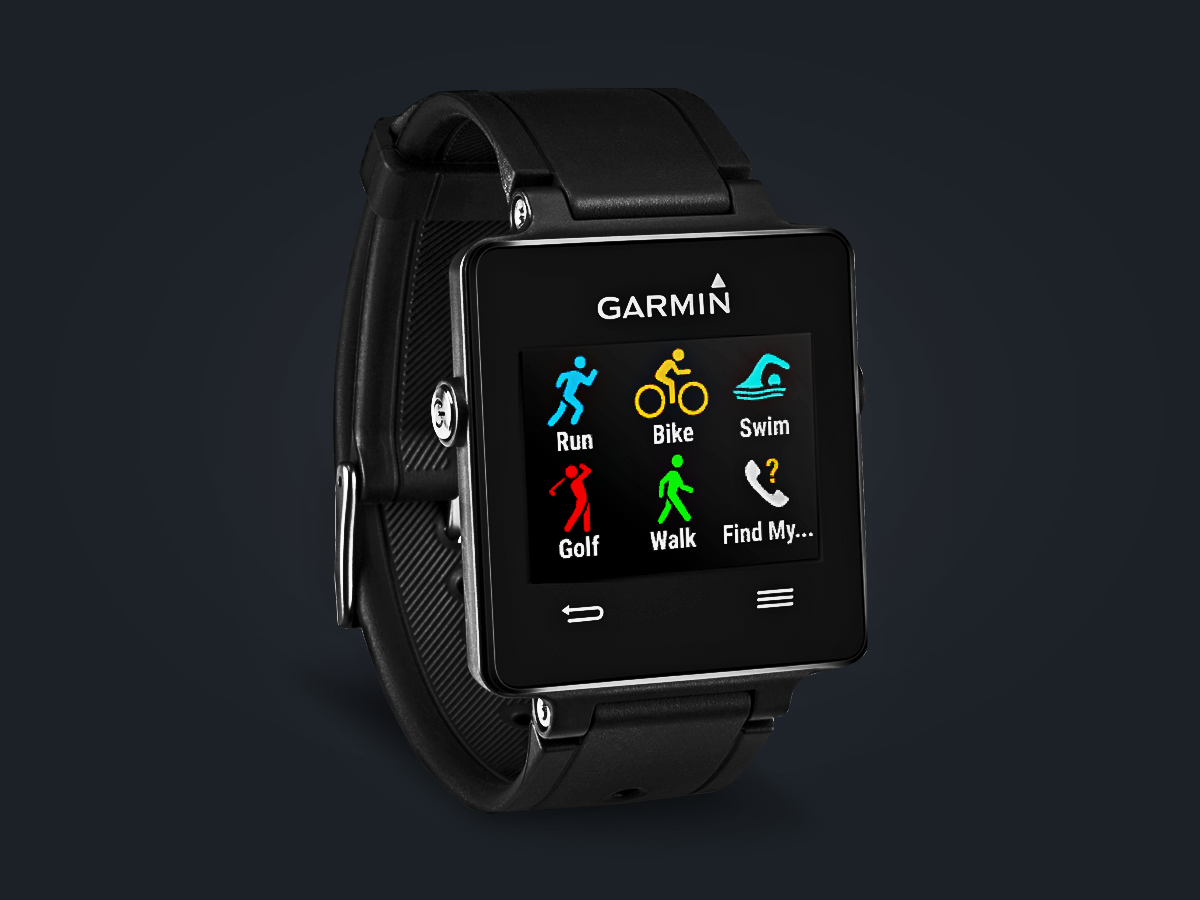 What is it?
Garmin's square, slim watch tries to bridge the gap between full-on fitness watch and everyday smartwatch. In this impressively thin body it fits many of the advanced features of its dedicated sports watches, including GPS, swim tracking and ANT+ sensor compatibility, as well as supporting all manner of notifications and remote music control.
Is it any good?
Calling on Garmin's sporting pedigree, the Vivoactive is essentially a slimmed-down version of its full-on GPS watches. Tracking running, cycling and swimming, it's always on hand for an impromptu fitness session, and has the slim form to make it acceptable to wear all day. The dated square design is a bit of a shame, but the shape allows more room for notifications text.
The display itself is a little dull, and its 205×148 resolution isn't spectacularly sharp. But like all Garmin's watch offerings, it hooks into the Garmin Connect app and online hub, which saves and displays data in enough detail for the sportiest of data fans.
The claimed battery life of three weeks or 10 hours in GPS mode holds up well, with a few runs with GPS taking it to just under a week between charges.
Tech
Tracking: GPS, heart rate, steps, sleep • Alerts: Email, calls, SMS, music • Battery: Up to 3 weeks (claimed)
STUFF SAYS: ★★★★✩
A GPS watch you could wear all day, if you like its style
Sony Smartband Talk (£130)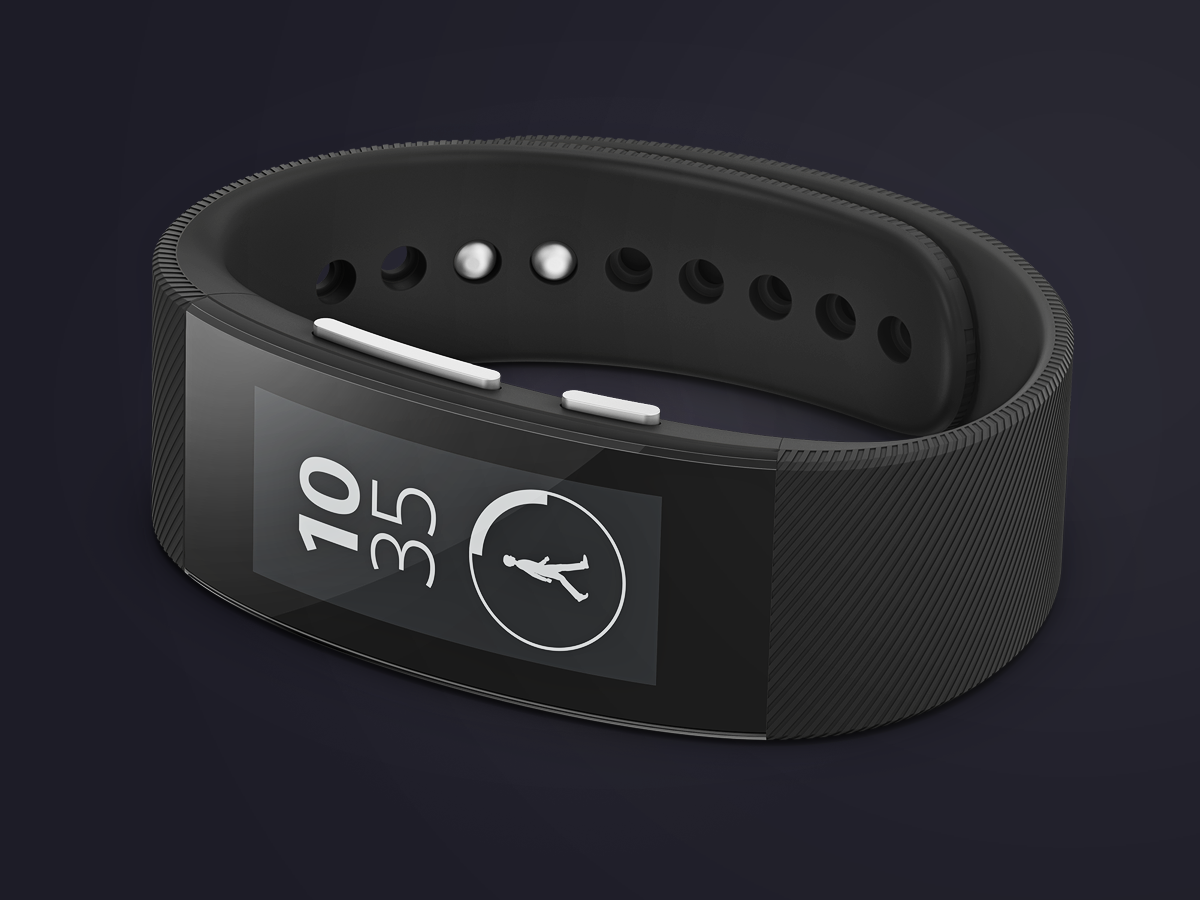 What is it?
In the middle of Sony's smartband range, the Talk is the only one here with an E Ink display or hands-free calling. For a smartband, its 1.4in screen is large: great for notifications. Activity tracking is by way of accelerometers and an altimeter – no GPS or HR here – making this little more than a pedometer.
Is it any good?
The band itself is small, light and comfortable, but wider than screenless fitness bands. The monochrome display is great in sunlight, but there's no backlight for night use and there's significant ghosting, with traces of the previous screen's contents left behind. The hands-free calling feature is useful while driving, and quality is adequate, if a little echoey.
The Lifelog companion app gathers a frightening amount of data about your daily habits: steps and calories; time on Facebook; photos taken; and even gaming sessions. The presentation is impressive, but more detailed sports tracking and analysis would be helpful.
Accuracy is poor when compared with the fairly consistent Google Fit, measuring 2000-3000 steps more in a day. It was also extremely optimistic about how much sleep we actually got.
Tech
Tracking: Steps, sleep • Alerts: Calls, SMS, music • Battery: Up to 3 days (claimed)
STUFF SAYS: ★★★✩✩
A likeable smart watch disguised as an average activity tracker
Microsoft Band (£170)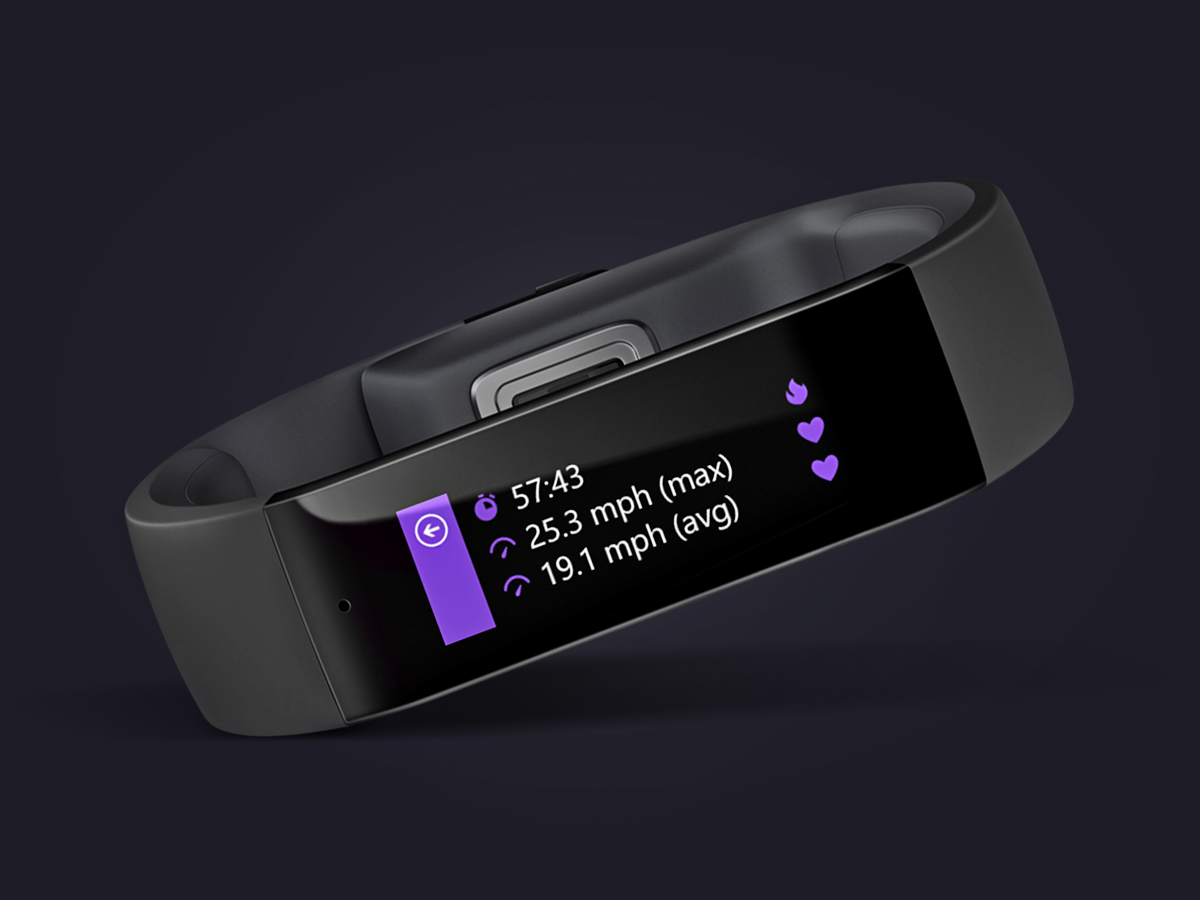 What is it?
Designed to be used with its new Health service, Microsoft's first foray into wearables packs a wealth of impressive specs. It features a colour screen, optical heart-rate sensor, GPS, skin temperature sensor and even a UV sensor. Bizarrely, it's designed to be worn with its 320×106 screen on the inside of the wrist.
Is it any good?
The feel of a fitness band is a user's first experience of the product, and the Band doesn't feel great. Its difficult shape – the long and straight display, the battery bumps on the inside of the strap and the optical HR sensor – means it contacts your wrist at three or four spots rather than wrapping the whole way around it. The HR sensor picks up your pulse without fuss, however you wear it, and it'll even track your reps in the gym. Microsoft has also made sure to pair its Band with some decent apps, including MyFitnessPal, Strava and RunKeeper. Notifications are good on its bright colour screen, but deleting emails directly from the watch isn't possible. It's not waterproof and you can't use it to control your music. With mixed use and a short run you'll likely need to charge it every one or two days.
Tech
Tracking: GPS, heart rate, steps, sleep • Alerts: Email, calls, SMS, music • Battery: Up to 48hrs (claimed)
STUFF SAYS: ★★★✩✩
Designed with the spec sheet rather than wearer in mind
Fitbit Surge (£200)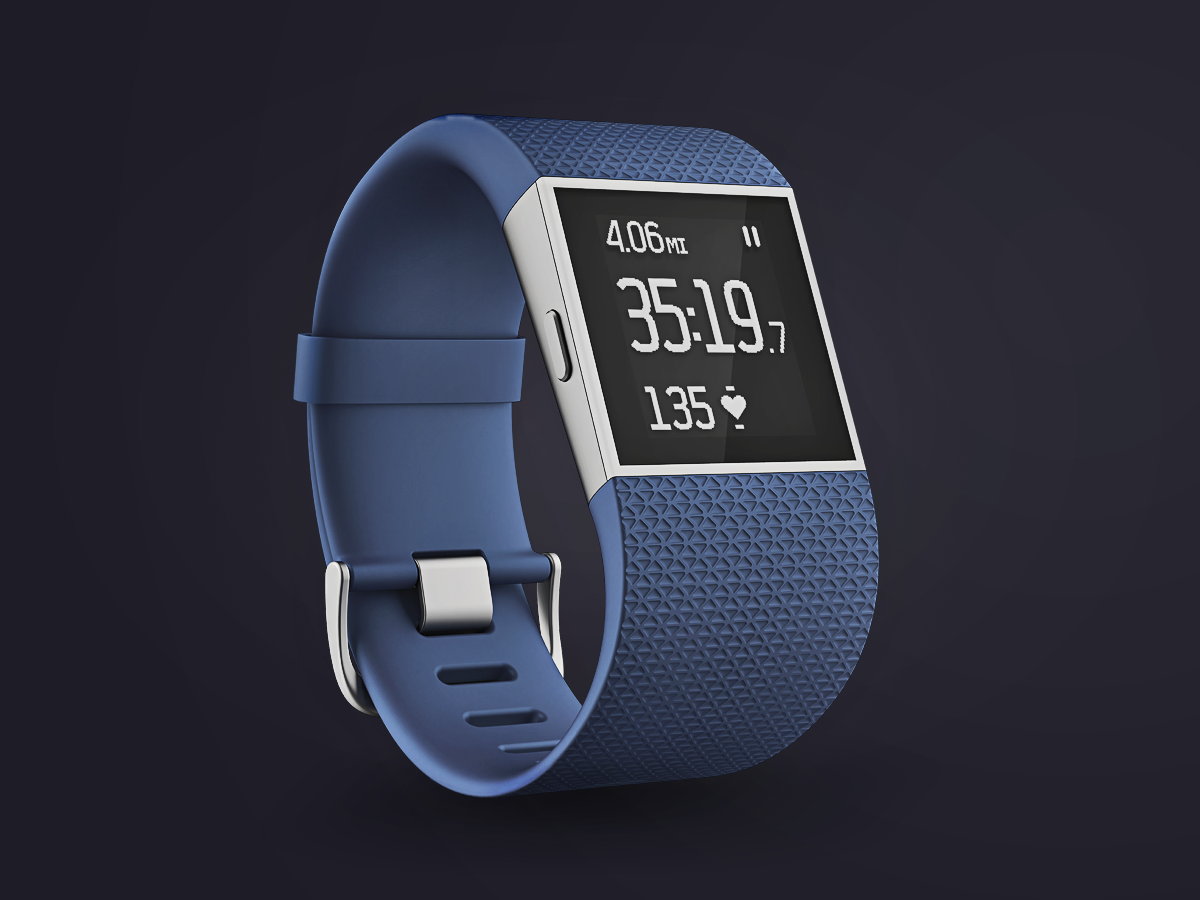 What is it?
The Surge is Fitbit's top tracker, offering a lot more than the movement-tracking of its smaller, cheaper siblings. Inside is an optical heart-rate monitor and GPS, behind a 20x24mm monochrome LCD screen. It uses a combination of touchscreen and physical buttons on its slightly odd, wedge-shaped body.
Is it any good?
With plenty of fitness bands in its locker already, Fitbit knows how to make a comfortable strap. The Surge's wide, soft-touch rubber strap runs seamlessly into its curved casing and is extremely comfortable. Sadly, the body's unusual wedge shape, while good for getting the display to a readable angle, makes the whole watch stick out a long way from the wrist, getting caught on clothing and just looking a bit odd.
The optical heart-rate monitor is lightning quick to pick up a pulse, and does so without needing a particularly tight strap. Navigating the functions and starting activities is simple and the screen design is clear and concise. While rated for 50m waterproofing, it's not recommended for swimming (and won't track it). The Surge's notifications are also limited to just texts and calls.
Tech
Tracking: GPS, heart rate, steps, sleep • Alerts: Calls, SMS, music • Battery: Up to 7 days (claimed)
STUFF SAYS: ★★★✩✩
Excellent for belt-free heart rate, but the odd shape is problematic
Basis Peak (£170)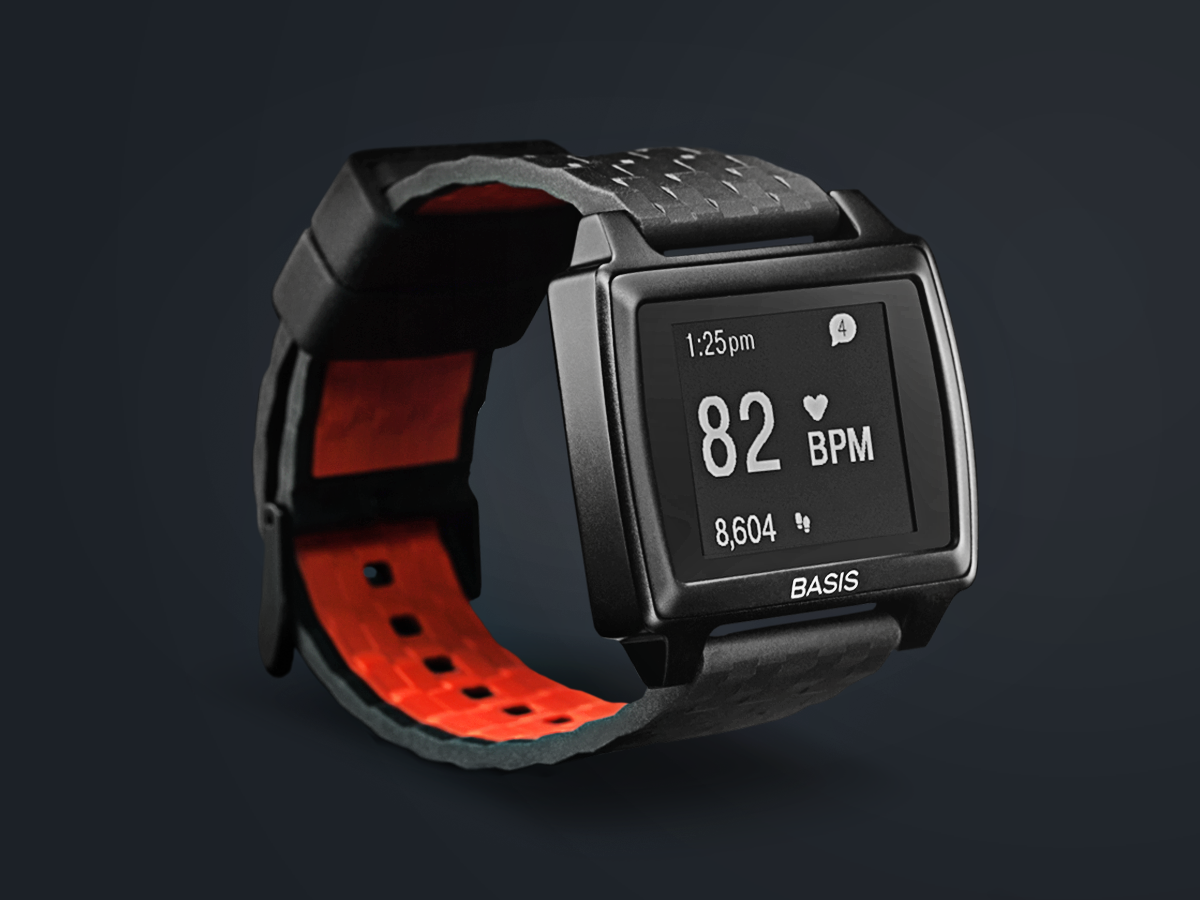 What is it?
The Peak doesn't work like most fitness watches; it captures a continuous stream of movement and physiological data. The most watch-looking of the bunch, the Peak could be passed off as a rugged digital watch to the uninitiated.
Is it any good?
The Peak may not have GPS, but its party trick is that it automatically identifies your activity. It picks up running sessions very effectively, although as you don't manually start and stop these sessions it's prone to cutting them into smaller chunks when you pause to cross a road or stop to tie a shoelace. This makes it difficult to compare like-for-like sessions on a regular route, for example.
Most impressive is the four-day battery life, even with its always-on optical heart-rate monitoring. However, the HR monitor doesn't find a pulse as well as the Fitbit Surge, requiring a much tighter fit that makes it a real relief to take it off regularly.
Notifications for calls and texts are displayed, and can be swiped away or ignored until they disappear a few minutes later, but the Peak is still waiting for third-party apps for social media, emails and the like.
Tech
Tracking: GPS, heart rate, steps, sleep • Alerts: Calls, SMS, music • Battery: Up to 4 days (claimed)
STUFF SAYS: ★★★✩✩
Impressive battery life and innovative tracking smarts don't make up for lack of comfort and difficult-to-compare workout data