Wattbike Atom review
Without a big screen streaming live spin classes, does the Wattbike Atom have enough features to keep even the most pedestrian of people pedaling?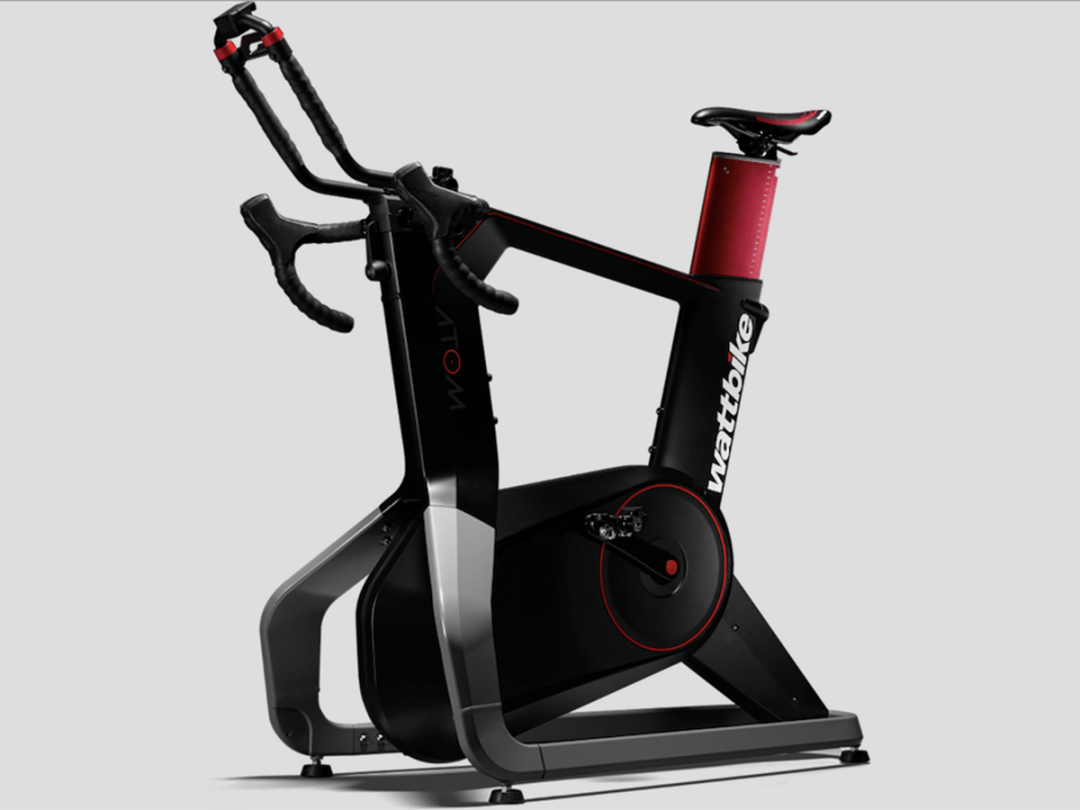 Aimed at cyclists looking to enhance their training whatever the weather or lockdown restrictions, the Atom is an accessible bike designed to sit somewhere between the no-mercy gym-only machinery Wattbike is famous for, home Turbo trainers and the latest spin class style bikes like Peloton, which you can read all about here.
But what if you're not a Lycra clad lover of cadence, chainsets and chaffing? Without a big screen streaming live spin classes hosted by glistening instructors, does the Wattbike Atom have enough features to keep even the most pedestrian of people pedaling?
Day 1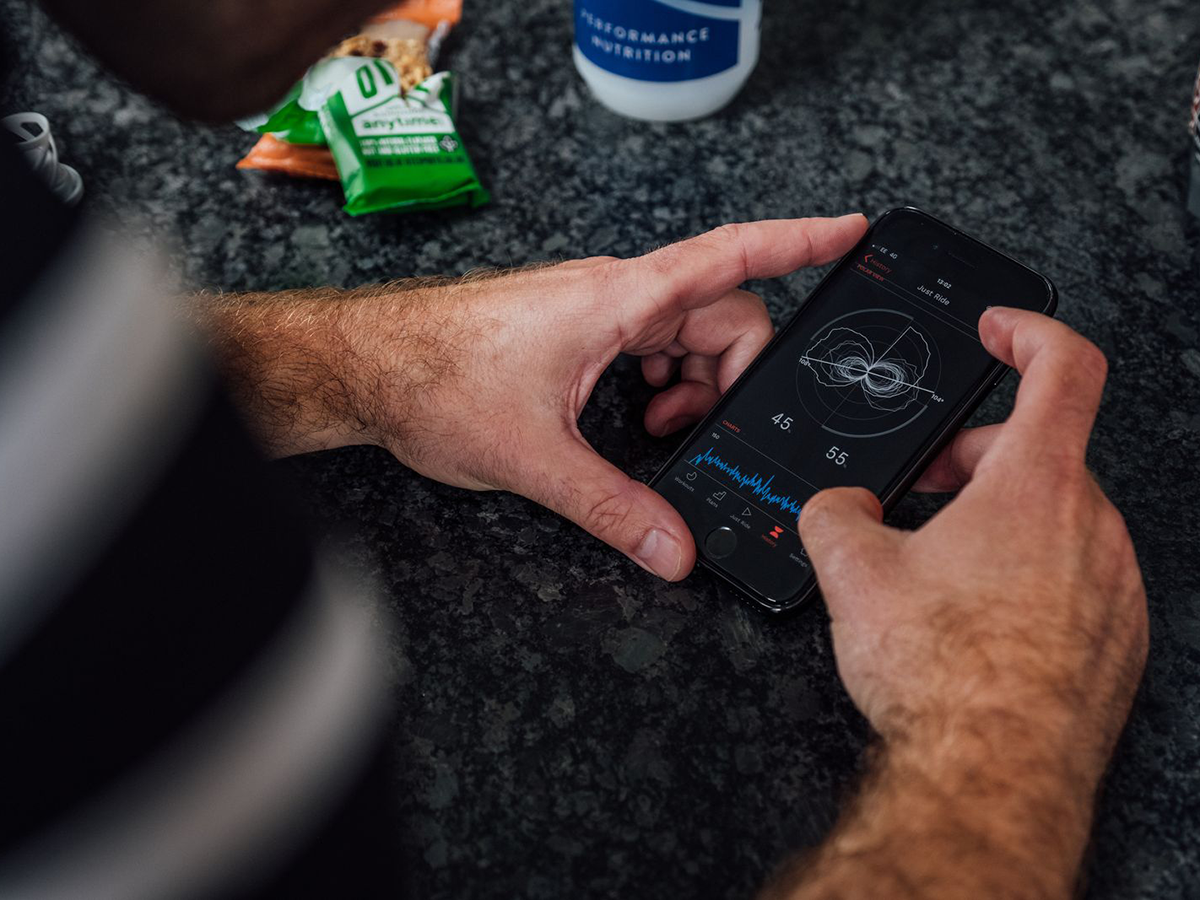 Based around dual 4.5kg flywheels and 22 gears, the Atom is a gorgeous looking bike.
The 44kg aluminium frame feels impressively solid and the elliptical handlebar and seat posts look borrowed from a carbon fibre concept bike. Importantly it also comes with a proper racing saddle, two water bottle mounts, drop handlebars and time trial handles (complete with elbow rests) that also house the iPad mount.
It is impressively adjustable, with the option to mimic your road bike's setup, by swapping out the standard pedals for cleats and change seat and handlebar size. Given my bike is a 1988 Raleigh Esprit, I skipped this bit.
With no display at all, the Atom relies entirely on your smartphone or tablet for control. Thankfully the Wattbike Hub App is quick to connect, and the bike also syncs with most leading home cycling apps including Zwift.
Compared to the glitz of the Peloton app, the Wattbike Hub looks like an Excel spreadsheet. Metrics and data are the order of the day here, and, even as a runner who loves his statistics, I was daunted.
I wanted to get sweaty, not deep dive the Angle of Peak Force of my left leg (AoPF LL). That said, having chalked up over 20 workouts on a Peloton in the past few weeks I figured my legs would power me through. I figured wrong and quickly learned that spinning and cycling are very different.
DAY 2
I'm embarrassed by how tough I found the '10 minute Warm Up' yesterday.
The consistently high cadence (rpm) and power output took me by surprise, as did the lack of motivation from the app. The screen shows bags of real-time data, but I missed having a chiseled Californian telling me to keep going. But pedaling on the Atom feels remarkably like riding a bike, which will be a huge bonus for serious cyclists. I imagine it's like running on a treadmill compared to pounding pavements.
I used my second ride to get to grips with the two gear modes. That, and sweat buckets. The default manual mode feels most authentic, as you have control of the 22 gears by pressing the up and down buttons on the right handlebar shifter. Alternatively, the ERGO mode adjusts the resistance for you, mimicking hills to ensure you hit your chosen effort levels.
Day 5
While the Hub app is full of performance related jargon, the descriptions for each of the sessions help even non-cyclists understand what they're trying to achieve. You will need to learn on the job.
The fitness tests – the 20minute FTP (Functional Threshold Power) ruined me – are important as they help the app learn how (un)fit you are and adjust expectations accordingly.
DAY 7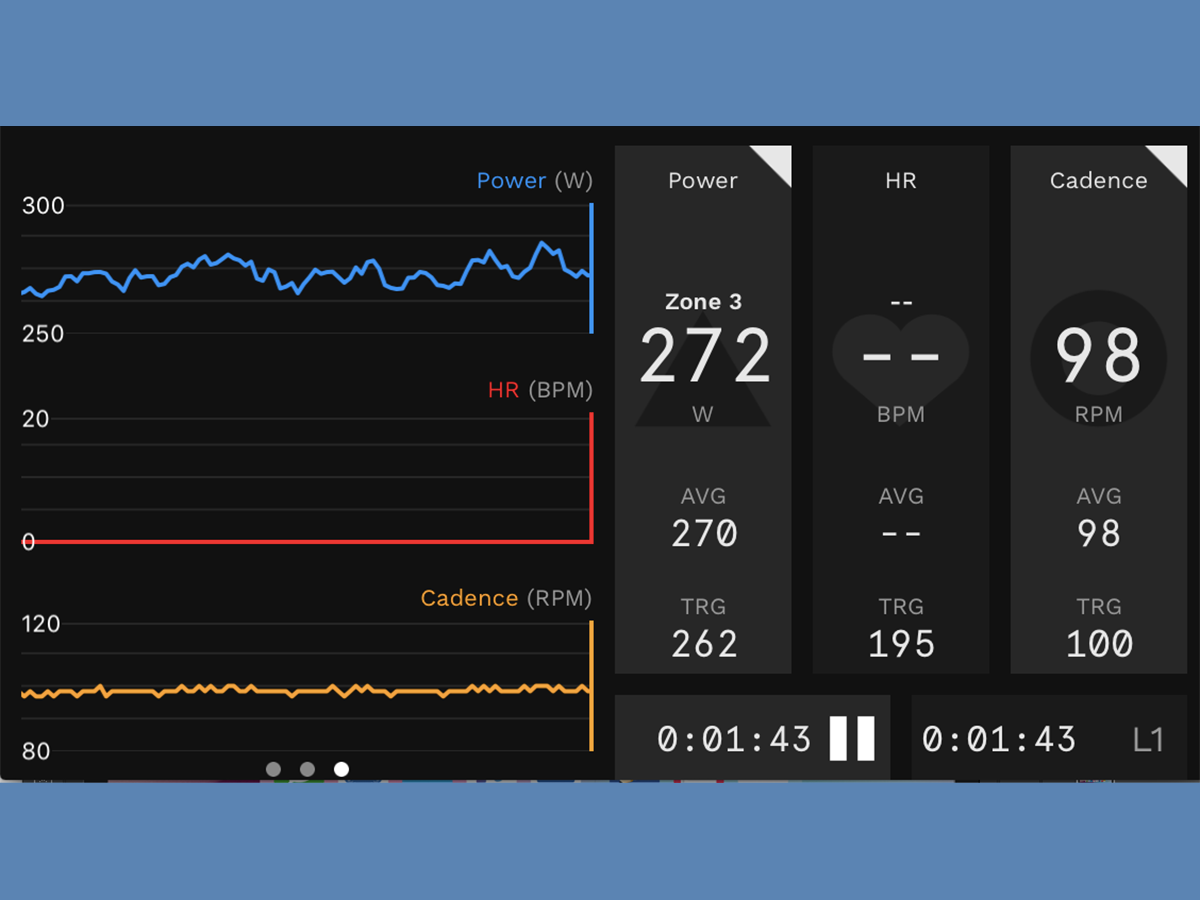 There are plenty of HiiT classes available, but I'm keen to train like a road cyclist, so my headphones are in, the playlist is pumping as hard as my heart, and I'm taking on a 45min Time Trial Stage.
It's relentless and I hurt but I've never had such a charged targeted workout. Beer well deserved.
DAY 10
A week ago, I couldn't think of anything more boring than cycling for an hour in my spare room, with only a sea of data to keep me motivated, but there's something painfully addictive about being on the edge of exhaustion and somehow managing to do just one more sprint.
I want to watch Netflix, but the sweat gets in my eyes. Podcasts keep thoughts of quitting at bay. But I am missing a more competitive, interactive approach to training, so a Lycra clad friend suggests I try the Atom with Zwift, a hugely popular training app (£12 per month), that transforms me into a cycling avatar and gamifies my efforts in real time races.
Chasing down the virtual pack becomes my new favourite thing, and given how compatible the Wattbike Atom is, I can see myself working through plenty of apps in order to keep things fresh.
DAY 14
I have been dared to enter the Dunwich Dynamo, a 112mile ride from Hackney to Suffolk and I've just discovered the 100mile, 12-week training plan that would have me ready in time.
I might need a better bike, but what else have I got to do?
Stuff Says…
A stylish bike perfectly tuned for anyone serious about home fitness. It'll work you hard and never hold your hand, but you will get fitter and become a better cyclist when you get back to the real world
Good Stuff
Lovely design
Accurate data
Sweat proof
Bad Stuff
No instructor holding your hand through grueling hill climbs