Wrist assessment: The best fitness trackers for every sport
Runner? Swimmer? Cyclist? Swingballer? There's a fitness tracker out there for everyone. Except maybe the last one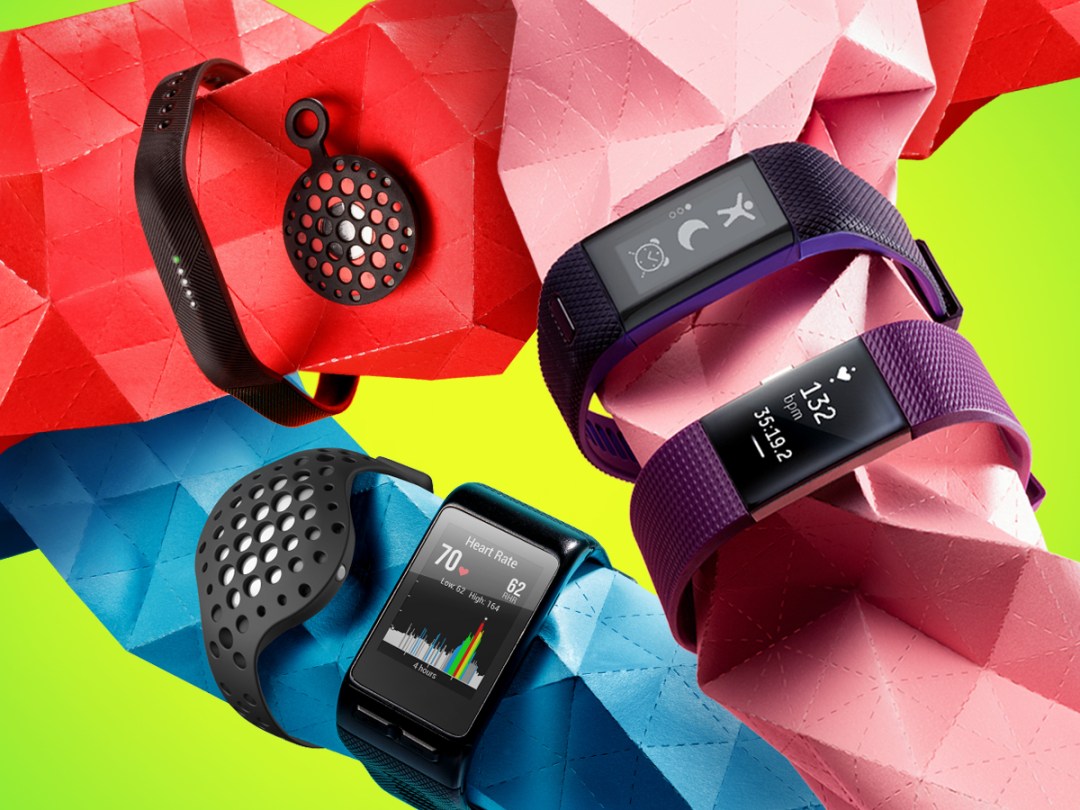 Not many of us like to simply go out and 'sport'.
Just like gadgets, we mostly prefer to nerd out about and define ourselves by exercising sub-genres – so it makes sense for our fitness trackers to specialise too.
Not that there's anything wrong with glorified step-counters like these budget trackers. But if you class yourself as a runner, cyclist, swimmer or golfer, and need the motivational adrenaline shot that dedicated trackers can provide, you've come to the right place.
Whether you're on two feet, two wheels or have just had too many winter pub lunches, we've rounded up our favourite fitness trackers for each sport and every budget. Even skim-reading these pages has been shown to burn 282 calories*…
*may involve browsing from a gym cross-trainer
Running
Is pavement-pounding your training method of choice? Then look no further than these three trackers
The pro choice: TOMTOM SPARK 3 CARDIO + MUSIC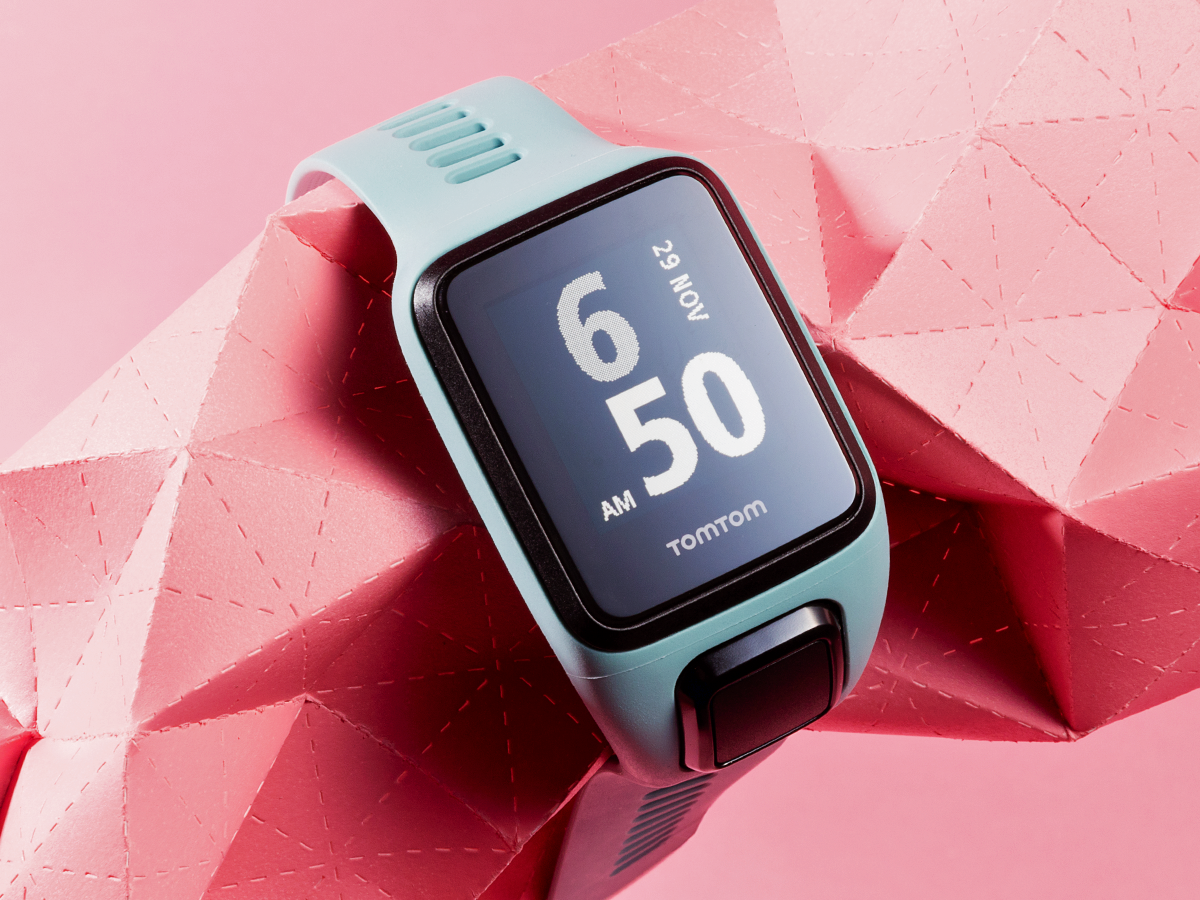 Sometimes the only way to get yourself out of bed for your morning run is to turn it into a Rocky montage. Enter TomTom's Spark 3, which is particularly suited to music-loving pavement pounders.
Getting Eye of the Tiger on to its 3GB memory is hardly the slickest procedure (although it's definitely worth it), but once the tunes are there and you've got a pair of Bluetooth headphones hooked up – it comes with some for an extra £30 – you can start tracking your runs with the built-in GPS and heart-rate monitor.
You can set specific objectives for each part of your run, such as fat burning, how many calories you want to crush, or what distance you want to cover. It's certainly no Apple Watch in terms of design (the greyscale screen could be brighter and has just 144×168 pixels) or functionality (it doesn't do phone notifications), but that simplicity equals better battery life. That said, if you're using GPS and the heart-rate monitor while playing music, TomTom reckons you'll get up to five hours on a full charge. In our experience it's closer to four. This is certainly no stamina champ.
There's no touchscreen, so a 4-way button underneath the screen controls all the functions, with vibration feedback to confirm selections – handy when you need to skip an accidentally loaded ballad in mid-run.
Once back home you can sync up your activities to the TomTom MySports app, which keeps track of all your workout data including duration, calories burned, heart rate and a map of where you actually ran.
STUFF SAYS: ★★★★★
Tough but tuneful, perfect for routine jobs
Also consider…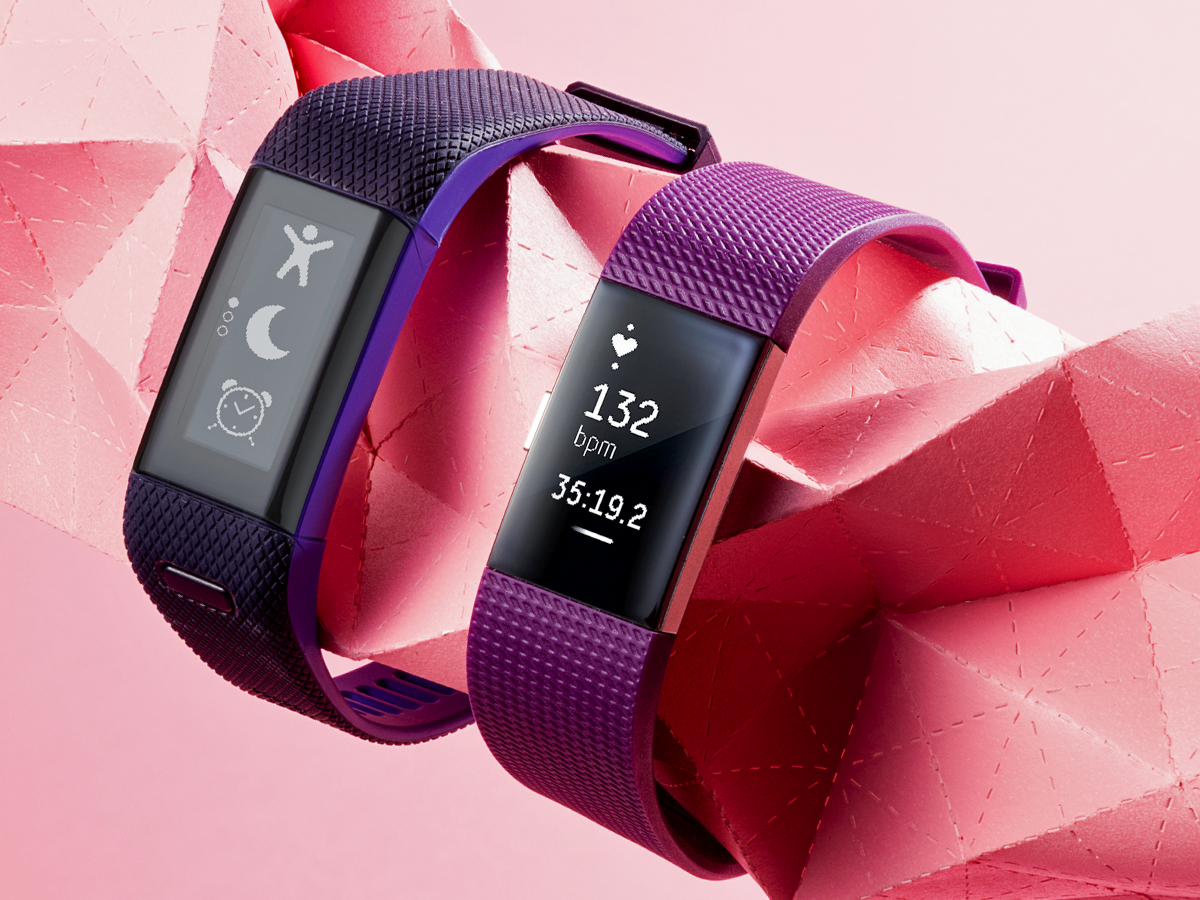 GARMIN VIVOSMART HR+ (£170)
The Vivosmart HR+ isn't the best-looking fitness band, even in the natty purple colour seen here. It's packed with sensors, though – like an optical heart-rate monitor for getting you up off the sofa, and GPS to track your routes. This Fitbit's monochrome OLED screen is four times bigger than the ridiculously simple screen found on the original Charge, which makes it a whole lot easier to read at arm's length. That simple screen can show off a huge amount of data, its battery is good for all-day tracking, and it sticks smartphone notifications on your wrist.
Stuff says: ★★★★★
Read our full Garmin Vivosmart HR+ review
FITBIT CHARGE 2 (£120)
Fitbit's Charge 2 isn't just a glorified pedometer. This 24/7 tracker has a built-in optical heart-rate monitor, making it more accurate than most, and it can also work out your VO2 Max score. There's no need to pre-warn the Vivosmart when you're about to embark on a severe calorie cleanser: it automatically detects what kind of activity you're doing to ensure it records the right movements. You'll have to bring your phone with you if you want to use GPS to record your route, and it's not waterproof; but if you don't want to switch between a day-to-day fitness band and a dedicated running watch, the Charge 2 is worth a space on your wrist.
Stuff says: ★★★★✩
Cycling
Two wheels good, two legs bad? Then you'll want to check out these three trackers…
Garmin Forerunner 735XT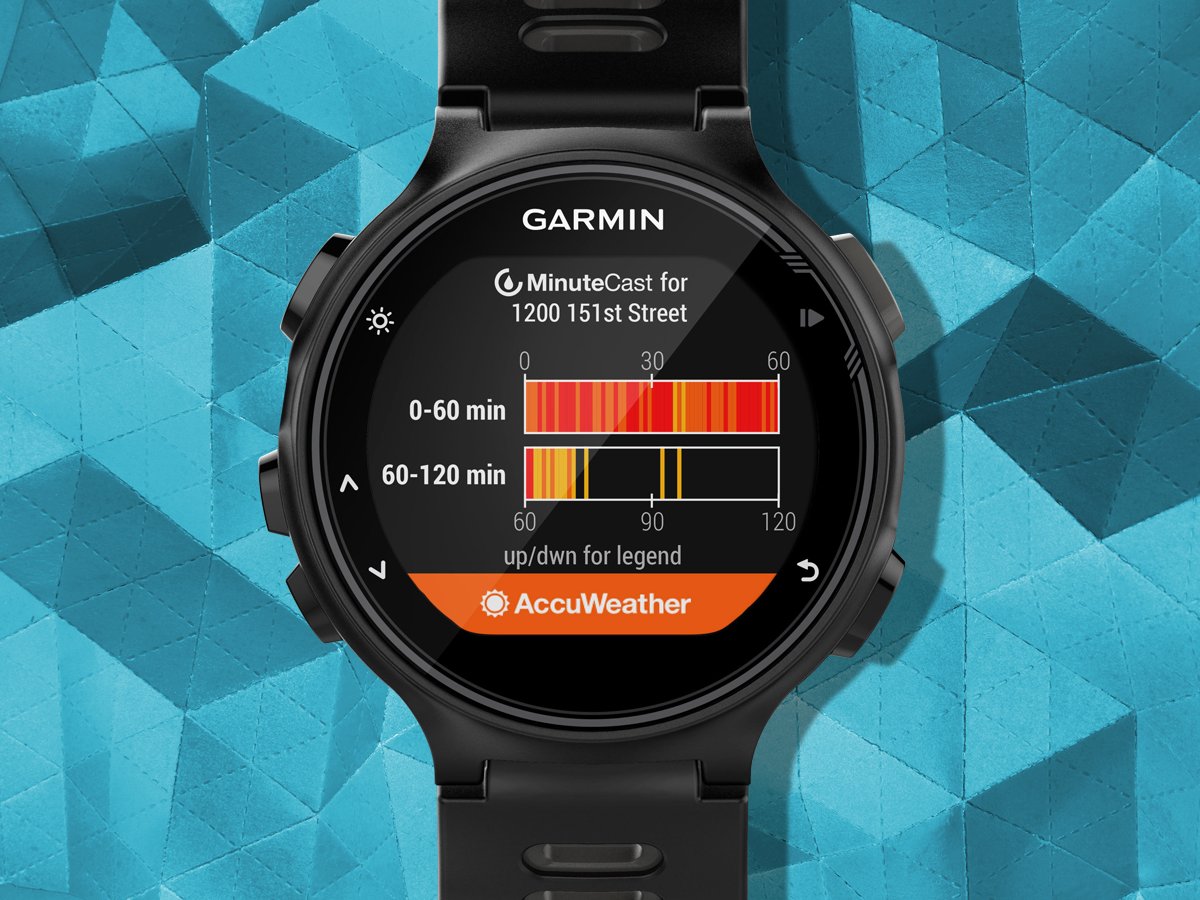 It might have 'runner' in its name, but make no mistake – the 735XT is also a cracking companion for tracking your life on two wheels.
It caters for cyclists from both end of the nerdiness spectrum, from Strava beginners to power meter pros. It's the first watch to be compatible with Strava's Live Segments, so you can see how far you're off your PB on a particular section of your commute. Thanks to its optical heart rate monitor and the 60-day free trial to Strava Premium, you can also get your Suffer Score (Strava's HR-based score for how lazy or awesome you've been) beamed to your wrist.
Slim and light for such a feature-packed watch (it's about the same size as an Apple Watch S2), the 735XT is also waterproof in case you get caught in the sideways rain or fancy a dip on the way home. If you'd rather mount the watch on your handlebars, it'll also beam your heart-rate via ANT+ to a bike computer.
We found that battery life lasts for around a week of casual riding (three or four per week), or a mammoth 14-hour ride with GPS tracking. And if you want to go full bionic cyclist, the 735XT also pairs nicely with Garmin's Varia Radar lights (for letting you know when cars are approaching from behind) and the Varia Vision (£345) heads-up display for your cycling glasses.
Stuff says ★★★★★
Also consider…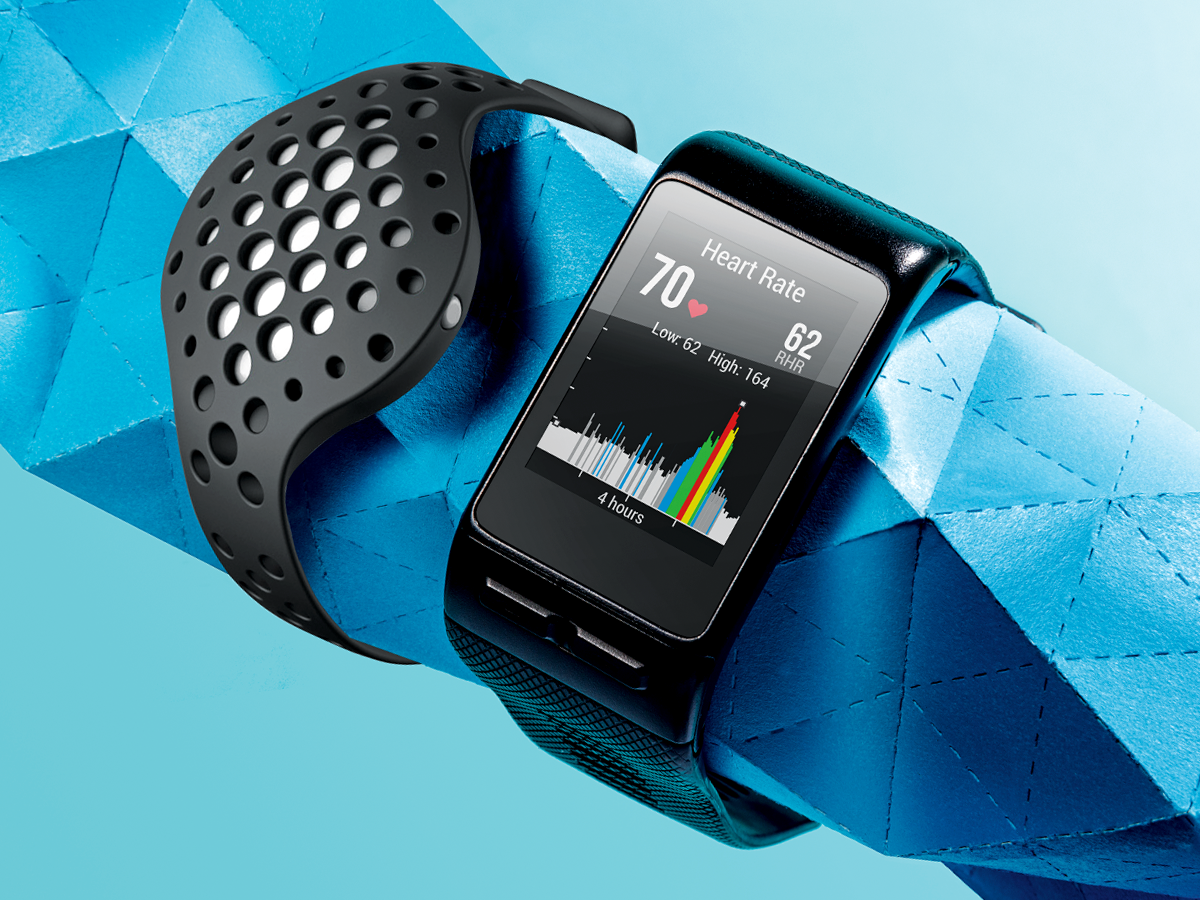 MOOV NOW
The Moov Now's not just a tracker, it's a trainer. Strap it to your ankle and it can work out how fast you're pedalling, how much effort you're putting in and, if you've paired it with a heart-rate monitor, what it's all doing to your ticker. Combined with route info, it'll use the data to feed coaching tips into your ears or to your phone screen if it's lashed to your handlebars, adjusting in real time based on how hard you're working.
Stuff says ★★★★★
GARMIN VIVOACTIVE HR
Part fitness tracker, part smartwatch, Garmin's Vivoactive HR is an excellent all-rounder. Using a combination of built-in GPS and an optical heart-rate sensor, it will measure time, distance, speed and calories. But it's when you add separate speed and cadence sensors that its cycling skills start to show. Even so, without those it's still a very capable gym buddy.
Stuff says ★★★★★
Swimming
Prefer to exercise in the splash zone? These trackers will help keep your motivation afloat…
The Pro Choice: Apple Watch Series 2 Nike+ £369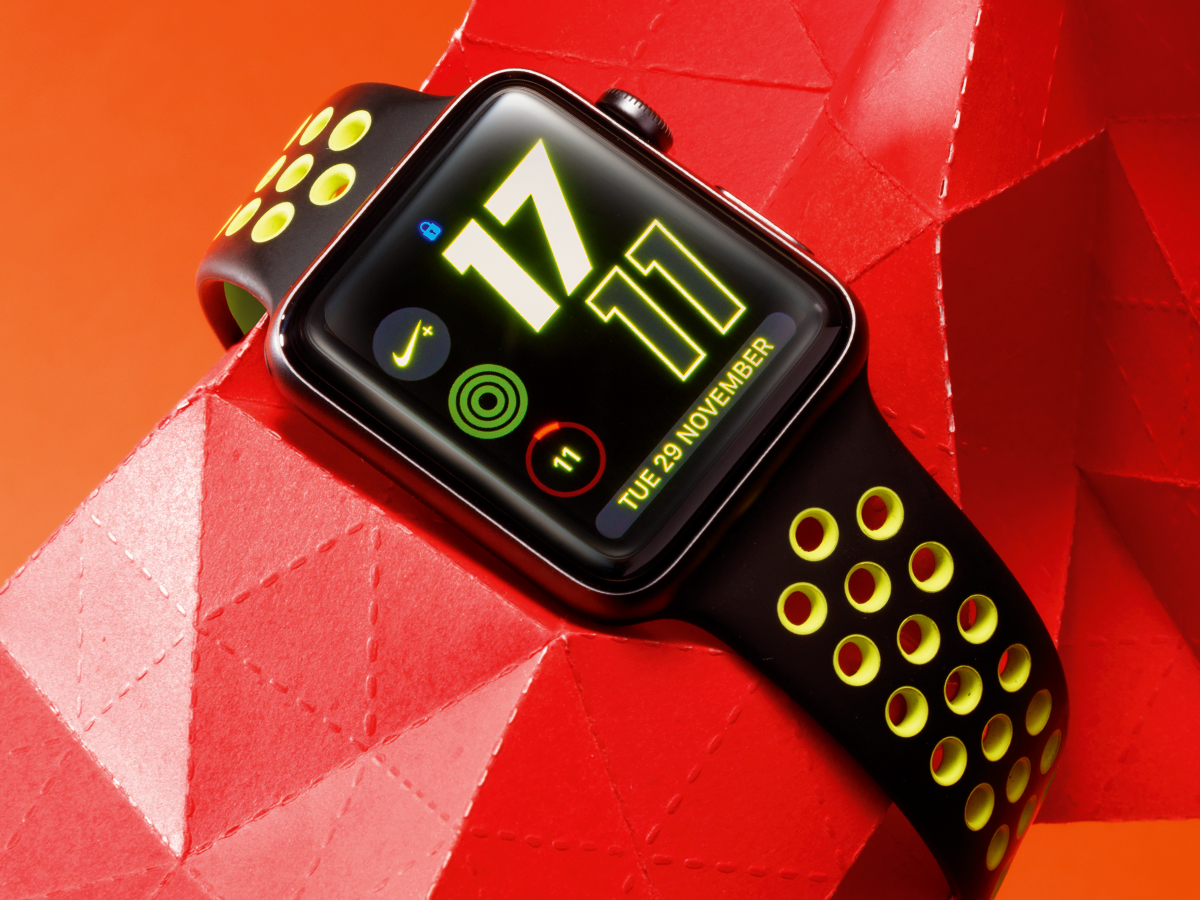 Not making the original Watch waterproof was a bizarre move but the Series 2 suffers from no such aquaphobia, with both pool and open-water swims available to select from the Workout app.
The accelerometer does a brilliant job of counting strokes and lengths when pool swimming, and the speedy built-in GPS sensor produces almost exactly the expected distances outdoors. Water will interfere with the signal, though, so you'll need to let it have regular air – you might want to stick to front crawl.
The only part of the Watch Series 2 that isn't sealed off from the H2O is the speaker – because physics – so the port will fill up when submerged. But, thanks to a neat trick we'll call 'spurt mode', you can digitally wring out your Apple Watch by twisting the digital crown. Your Watch will spit out any liquid that's inside the speaker, leaving the sound unmuffled.
Open the Activity app and you'll find calories burned, distance travelled, average speed, average heart rate and even a map, colour-coded to immediately show you the parts of your session where you were over or under your average by 10%. You don't need this snazzy Nike+ edition of the Watch to do any of this, but it will get you some exclusive faces and a special strap with air holes that make it more flexible and more comfortable to wear when you're giving it 110%.
STUFF SAYS The best smartwatch is now amphibious ★★★★★
Read our full Apple Watch Series 2 Nike+ review
Buy the Apple Watch Series 2 Nike+ here from Currys PC World
Also consider…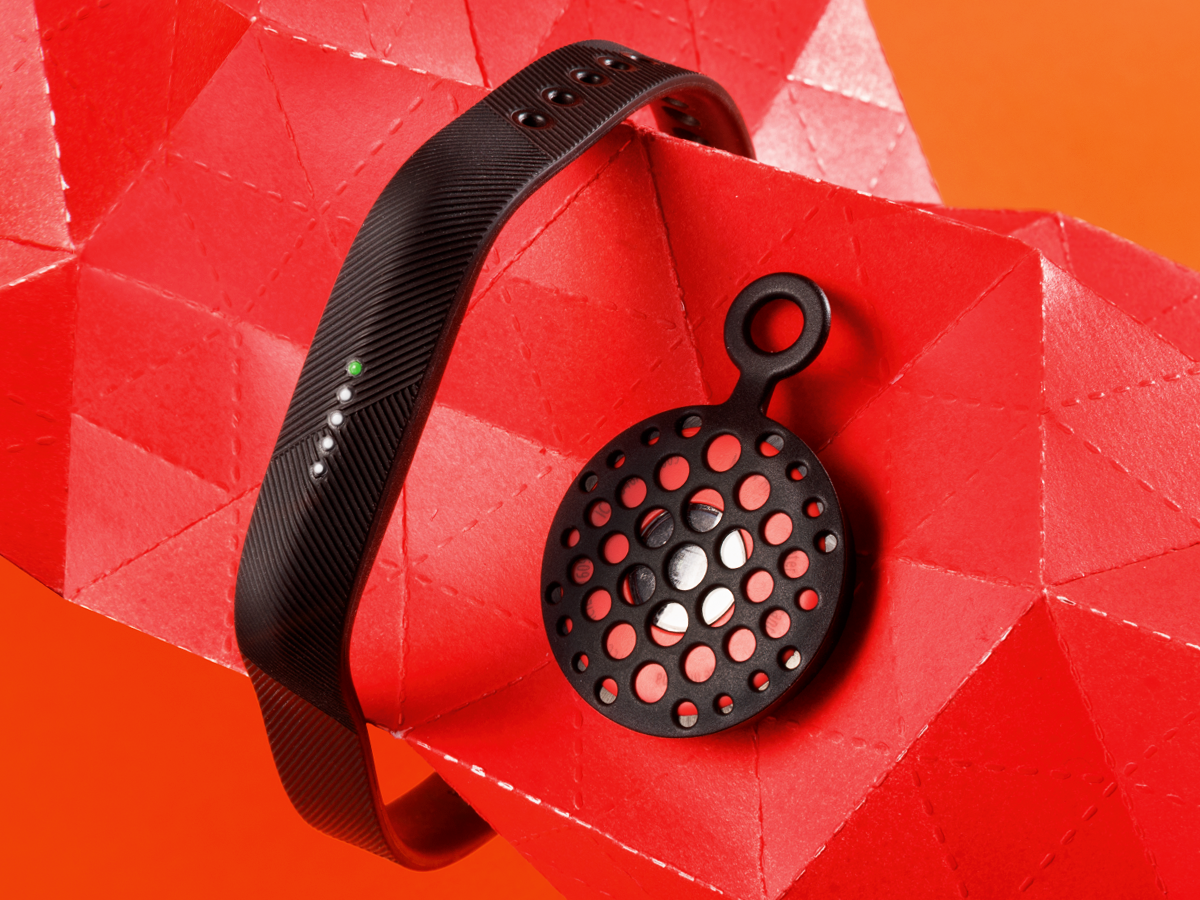 FITBIT FLEX 2 £70
Whether you wear Fitbit's Flex 2 on a wristband or stowed in a pendant hanging around your neck, it'll take note of pretty much everything you do, from sleeping to calories burned – but it's the submersible skills that we're interested in here. It's the first waterproof Fitbit, tested down to 50m, so you can jump straight in the pool (or sea) and it'll automatically get to work monitoring your strokes and wirelessly sending your stats to the app. It also does a great job of motivating you to reach your 10k steps a day, or lettings you snooze for eight hours a night without coming across like a nag. Oh, and it does phone notifications too. Stuff says ★★★★✩
Read our full Fitbit Flex 2 review
MOOV HR £70 (due February 2017)
Moov thinks your best heart is in your head. That might sound stupid but your temple, with its thin skin and lack of moving parts, is ideal for taking your pulse. The Moov HR slips inside a special swimming cap (or sweat band if you're on dry land) to hold it in place while it records BPM changes. Using the data the HR collects, Moov's app can give you an indication of your fitness level and estimate your VO2 Max. A six-hour battery life means it should last about a week before it needs recharging If you want to monitor distance or strokes you'll need to pair it with a compatible fitness band or smartwatch, but for amphibious ticker tracking it looks like a keeper.
More sports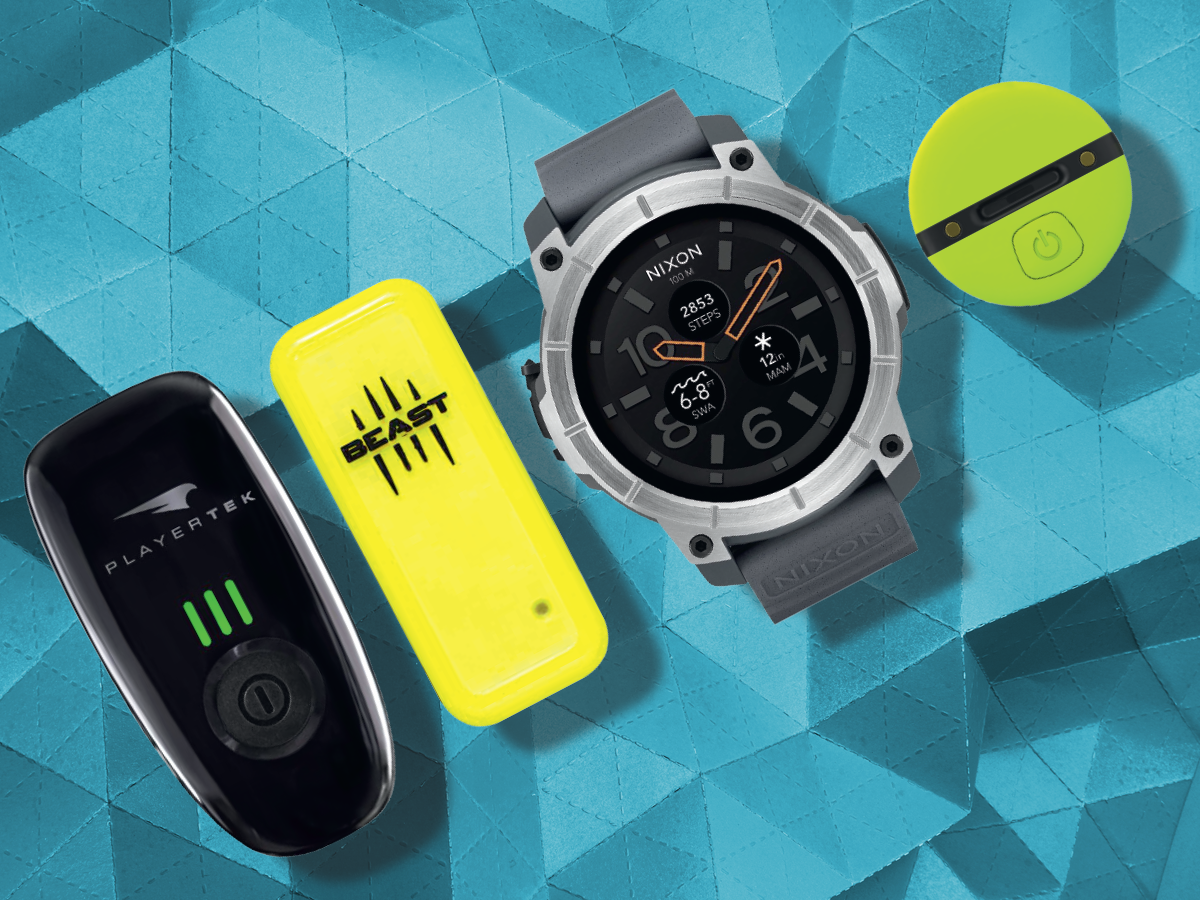 (From left)
Best for footballers: PLAYERTEK (from €199 + €9.99 p/month)
Most GPS trackers for football are only available to actual teams. You know, ones that don't just put the fattest bloke in goal and stop every 15 minutes for a vape break. But any old carthorse can sign up for PlayerTek, although you might not get the most out of its Sky Sports-style stats if you're the kind of player who puts the 'mess' in Messi. Wear the GPS pod while you play and after the final whistle it'll give you an Opta-esque heat map of your game (that you can compare with actual Premier League players), plus stats on the distance you covered, your top speed and intensity, with 5-minute breakdowns to see exactly how badly you flagged after the hour mark.
Best for gym bunnies: BEAST SENSOR (from €249)
You think that flimsy little fitness band is going to be able to keep up when you hit the gym and start pumping iron? No, if you're lifting serious weights, you need a serious tracker to spot you. For each lift the Beast Sensor will collect stats on things such as power, speed, explosiveness and how many Schwarzeneggers you could eat for breakfast. It'll send live feedback to your phone's screen and guide you towards reaching your goals, so you can keep an eye on how you're doing without having to get a personal trainer to spit all over your face. Plus the sensor's magnetic so you can slap it on the weight machine.
Best for extreme dudes: NIXON MISSION (£349)
There's not a lot of point in counting steps when you're surfing six-foot waves or carving through powder at 3000m above sea level. So while Nixon's Mission isn't like most fitness watches, if your sport of choice is gnarlier than a quick jog around the block it might be a better match. There's no heart-rate monitor, so you can't find out exactly how much you scared yourself, but the Trace Snow and Trace Surf apps use GPS to track your on-piste or in-the-water activities, plus there's a thermometer, altimeter, barometer and compass on top of the usual gyroscope and accelerometer.
Best for golfers: ZEPP GOLF 2 (£349)
Golf's hardly the kind of sport to get your pulse zipping but it's a good way to accidentally walk a few miles every weekend. While you're doing that you might as well try to get good at it, and a Zepp 2 sensor riding on the back of your glove should help. It tracks your swing in 3D, measuring club speed, club plane, tempo and backswing length, while your phone in your pocket monitors hip movement. Course Mode tracks hole by hole and allows you to build consistency from round to round, with the app offering tips on where you can improve, so when you hit the driving range you'll know exactly what to work on. You'll become Tiger Woods in no time, although womanising finesse isn't included.