Stuff Gadget Awards 2018: Vote for your Gadget of the Year
The Stuff Gadget Awards are returning, so help us decide the very best gadgets of the year!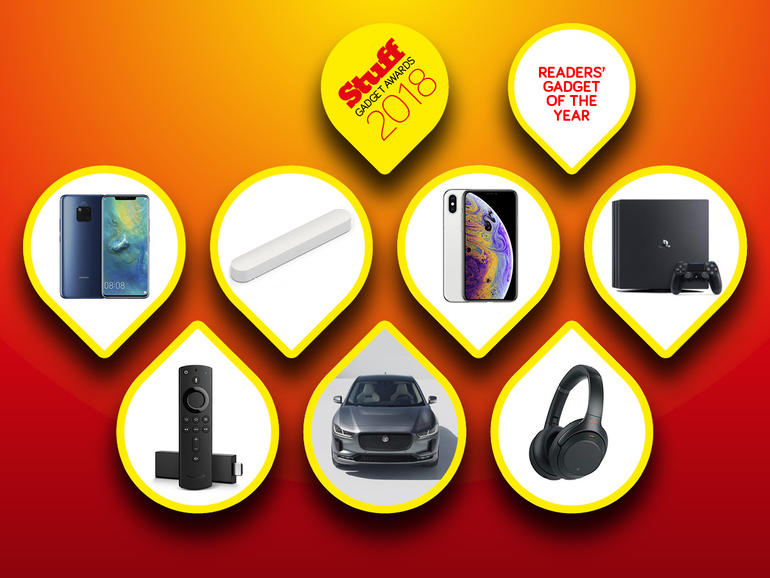 In terms of the tech calendar, the top three events (in ascending order) are the Consumer Electronics Show, Mobile World Congress, and at the very top, the Stuff Gadget Awards. Obviously. And just as with every year, you have a chance to be involved in this most prestigious of events and pick your own favourite, and what a list of nominees we've got this time round.
2018 threw up some amazing tech, from smartphones to drones and laptops. Apple released a cavelcade of new devices, including phones, tablets and computers, Philips wowed us with its televisions, and british-born Jaguar became the first real alternative to Tesla in the electric car space. Then there were the Chinese challengers, with cracking new phones from Huawei and Xiaomi, as well as OnePlus continuing to impress in the mid-range space.
Whichever gadget did it for you, it's ridiculously easy to vote for your favourite here: simply scroll down the page for our selection and tick the gadget that you think is most deserving of the title, then press the button.
We'll have the results for you from December 17th, when we'll be publishing our full Stuff Gadget Awards 2018 winners in both the January issue of the magazine and this very website.