Samsung Galaxy S8 Plus vs Huawei P10 Plus: Which is best?
It's a battle of super-sized 2017 Androids – which will prevail?
Before the Samsung Galaxy S8 and S8 Plus came out, we already had a certifiable five-star, 2017 Android flagship: the Huawei P10 Plus.
While the regular Huawei P10 was just a tad underwhelming for its full-bodied flagship price, the extra-large edition corrects our concerns with the standard model and has found a spot on our current list of the best smartphones available today.
Of course, that list just got a big shake-up. Samsung just released both Galaxy S8 models, and they are absolute stunners in terms of design and functionality alike.
We're impressed with the Huawei P10 Plus, but can it really compete against Samsung's best? Let's have a look at how the larger Galaxy S8 Plus compares to the P10 Plus.
Design: Samsung, obviously
If there's one obvious knock against the P10 Plus, it's that the design of the phone isn't likely to turn any heads. Actually, that's not entirely true: the Pantone-inspired Greenery and Dazzling Blue are one-of-a-kind styles that we've really fallen for.
But otherwise, Huawei has stuck with an iPhone homage here – something that Samsung has some past experience with. It's more premium-looking than the Google Pixel, at least, but this very familiar glass-and-metal slab doesn't generate a lot of fresh excitement.
That is very much not the case with the Samsung Galaxy S8 Plus, easily the most beautiful handset we have ever laid eyes on. It's curved on the right and left sides like the past Edge models, but this one also ditches much of the top and bottom bezel (along with a physical home button) to go almost all-screen on the front.
The back and sides aren't a big shift away from the last two Galaxy S models, but the Galaxy S8 Plus greets you with such a daring and dazzling face that we can't help but be wowed.
Winner: Samsung Galaxy S8 Plus
Screen: Widescreen or wider?
Here's the good news: both of these displays are Quad HD beauties, pumping out seriously crisp, high-resolution visuals towards your eyeballs. Beyond that, however, there are some key differences between them.
For starters, the Galaxy S8 Plus ditches the familiar 16:9 widescreen dimensions for an 18.5:9 aspect ratio instead, which means it's extra tall in one hand, or a little wider while on its side.
Why do this? Well, it gives you more screen space without making the phone much wider; that's how a 6.2in AMOLED display can fit on a phone that is just less than a millimeter wider than last year's Galaxy S7 Edge, which had a 5.5in screen instead. The S8 Plus screen isn't much larger than the standard Galaxy S8 model's, which has a 5.8in panel instead.
Huawei's option is a lot simpler in approach: it's flat, it's widescreen, it's 5.5in, and it's an LCD panel. It's large, bright, and beautiful, with excellent viewing angles, even if LCD screens don't offer the deep blacks and contrast of a great OLED panel.
And the Galaxy S8 Plus has another big, added advantage besides AMOLED: mobile HDR support, which means that compatible content (like most Netflix original series, once the app is updated) will display deeper contrast between lighter and darker parts of the scene. It can be pretty dazzling stuff.
In short: Huawei's screen is great, but Samsung's is the best around right now.
Winner: Samsung Galaxy S8 Plus
Camera: Single or double?
The P10 Plus packs not one, but two back cameras: a 12-megapixel main shooter and a 20MP monochrome sensor. Why double up? Because not only does the 20MP sensor deliver striking black and white shots, but it also helps enable some handy tricks for the other camera.
For example, you can do variable zoom between 1x and 2x without losing obvious visual quality, as well as take dreamy portraits with blurred backdrops. The Leica-branded cameras also excel at regular, everyday snaps, with exceptional, detailed shots with punchy colours and speedy autofocus. Read our full review for more, but it's really rather fantastic.
The S8 Plus sticks with similar hardware to last year's devices, with a 12MP sensor and f/1.7 aperture (versus f/1.8 on the P10 Plus), but this time around, it snaps three versions of every shot and does an array of software tricks to turn out one ultimate result.
You won't get the crisp zoom or depth of field tricks like the P10 Plus, but last year, the Galaxy S7 had our favourite camera of the Android bunch thanks to the stunning snaps you'd get on a regular basis. And thanks to the software enhancements this time around, the results are even better.
There's no big gulf between these cameras, but we see more consistently amazing shots with the Galaxy S8 Plus.
Winner: Samsung Galaxy S8 Plus
Performance: Serious power
This is one area in which the Huawei P10 Plus and Samsung Galaxy S8 Plus are pretty much neck and neck. In fact, there really isn't any discernable difference at all in everyday use: they're both incredibly swift handsets.
The P10 Plus uses Huawei's own Kirin 960 processor, which doesn't have the big-name flash of a Snapdragon but has been crushing many benchmark tests since debuting in the Mate 9. With 6GB RAM onboard (bumped from 4GB in the P10), it can handle any multitasking and media demands you throw at the thing.
Meanwhile, the Galaxy S8 Plus is equipped with Samsung's octa-core Exynos 8895 chip in the UK and the Qualcomm Snapdragon 835 in some other regions, and in either case, you're ensured bleeding-edge performance. The S8 Plus has 4GB RAM, but 6GB sort of seems like an obscene amount for a smartphone anyway.
Ultimately, both are among the fastest Androids available today, with Android 7 Nougat running the show. Samsung's skin is prettier than Huawei's EMUI, at least, but that's really a matter of preference. We'd say these are about even in terms of muscle.
Winner: Samsung Galaxy S8 Plus
Battery and perks: Galaxy of extras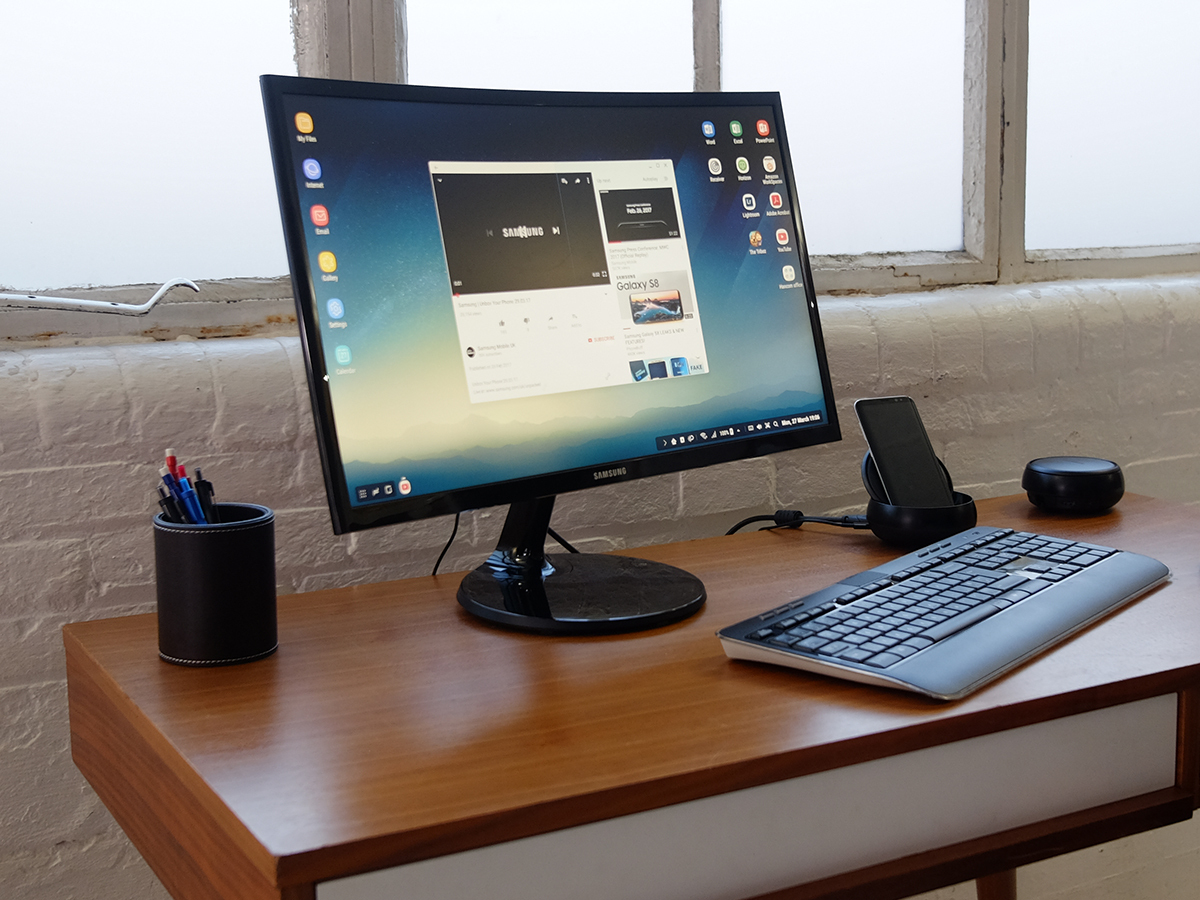 Both handsets have rather large batteries to cope with all of that screen and performance: the P10 Plus wields a 3,750mAh cell, while the Galaxy S8 Plus comes in a hair short at 3,500mAh.
And both gave us strong full-day usage across heavy media, gaming, and app usage, and lighter users might even get into a second day. You'll get fast charging on both devices, but only the Galaxy S8 Plus has wireless charging of the two.
The P10 Plus also has the meatier onboard storage, launching with 128GB inside versus 64GB on the Galaxy S8 Plus, but both can be augmented with microSD cards.
Frustratingly, the P10 Plus isn't waterproof, which increasingly seems like a must-have feature for top-tier flagships – especially given how much money you're pouring into the thing. The Galaxy S8 Plus is IP68-rated for water and dust resistance, like last year's Galaxy S7 models.
And the Galaxy S8 Plus also has some bonus perks that the P10 Plus doesn't have any answer for, whether it's Gear VR compatibility for strong mobile virtual reality experiences, or the DeX Station dock (above), which gives you a PC-like desktop experience on an external monitor.
It has improved iris scanning, to boot, building off of the feature first seen in the ill-fated Galaxy Note 7. Samsung is always packing in extra perks, which you may not always use or care about, but they can be appealing. It might help sway your decision in this case.
Between the waterproofing and the extra benefits, the Galaxy S8 Plus has more to offer here.
Winner: Samsung Galaxy S8 Plus
Verdict: The S8 sizzles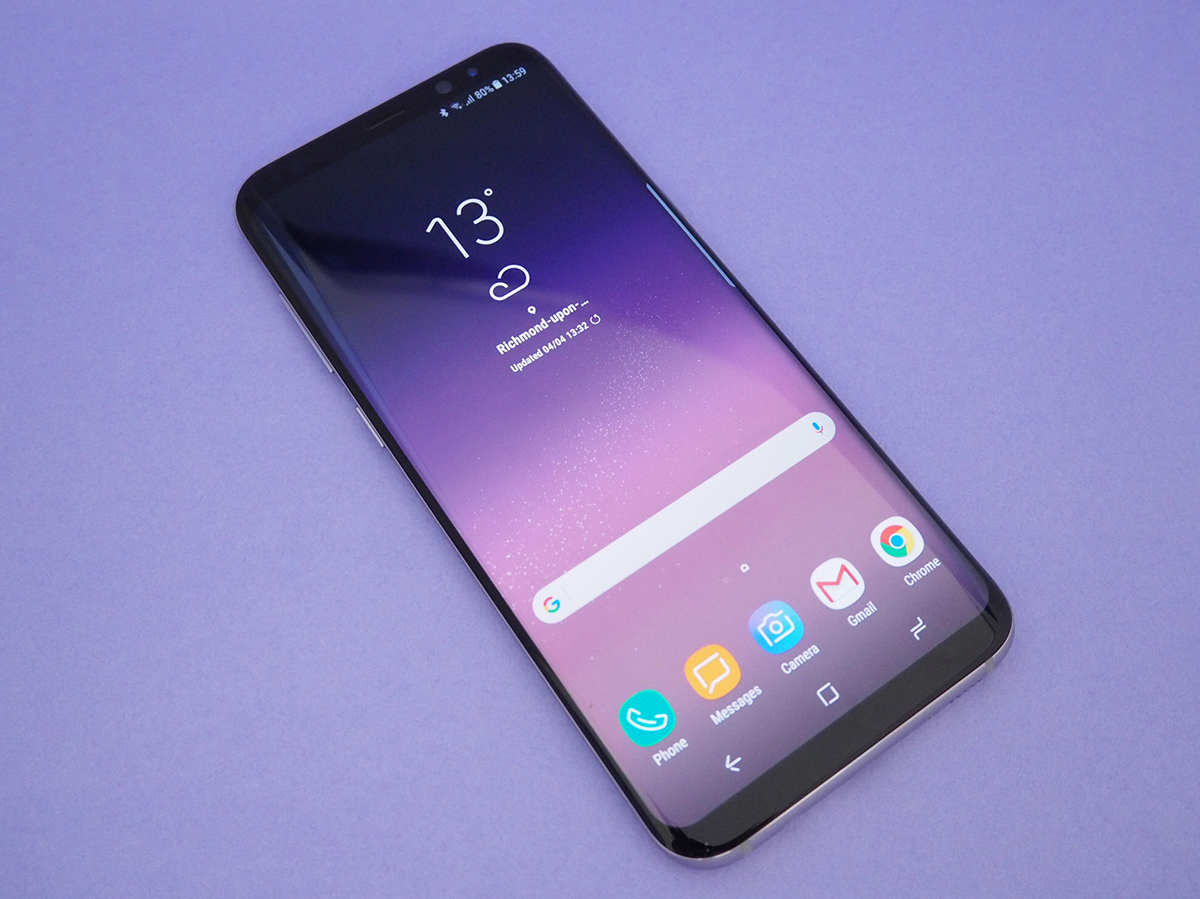 If you spotted the section verdicts, then our ultimate choice shouldn't be too surprising: the Galaxy S8 Plus comes out on top almost across the board.
The P10 Plus is a great, top-end flagship with plenty of power, a sharp screen, and a strong camera array, but it lacks a certain excitement. That's partially because it looks like an iPhone, but also because it feels very standard in a lot of ways.
Conversely, the Galaxy S8 Plus feels anything but standard, whether it's the taller curved screen, the near-absent bezel, or the array of handy perks that you won't find on most smartphones today. In fact, it shares a spot with the standard Galaxy S8 as the best phone in the world right now. It's just that amazing.
That said, there's a £100 difference here, as the Huawei P10 Plus sells for £679 and the Galaxy S8 Plus commands a mighty £779, so that could be a consideration. We'd say it's worth the extra scratch, though, if you're already spending big on a new phone.
On the other hand, the standard 5.8in Galaxy S8 – which is mostly identical to the Plus aside from screen and battery size – is £689, putting it right near the P10 Plus. That might be the better alternative if you don't need the super-sized screen of the S8 Plus.
Winner: Samsung Galaxy S8 Plus
Get the Samsung S8 Plus (64GB) SIM free here for £779 or on contract here