Samsung Galaxy S23 Ultra vs Galaxy S22 Ultra: what's the difference?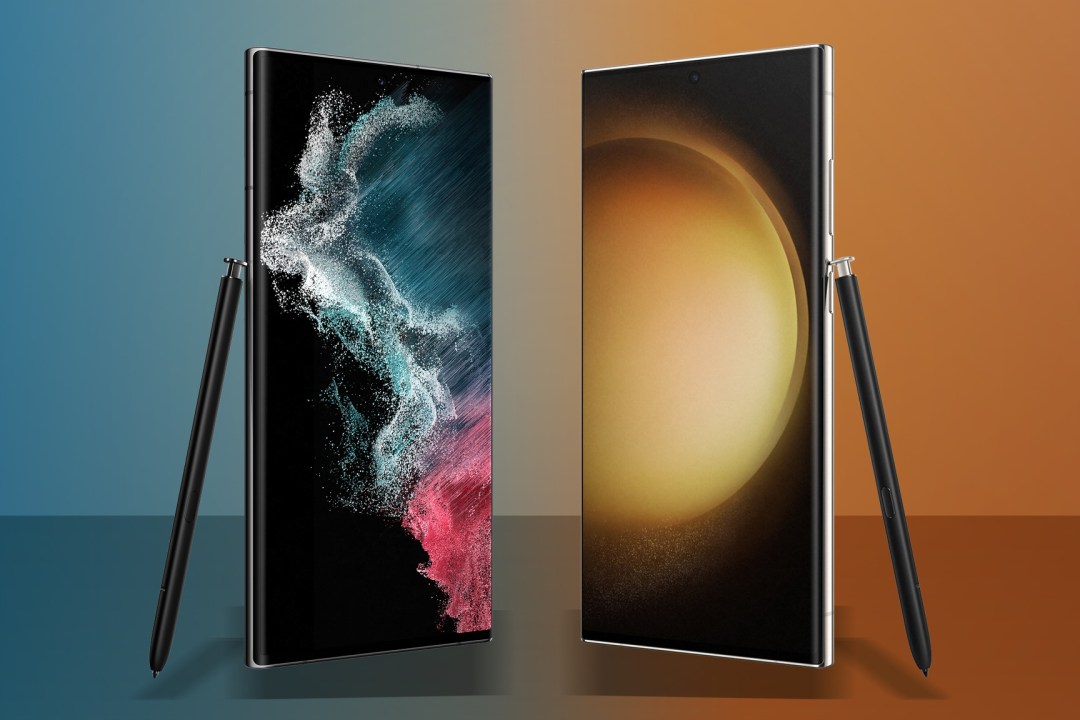 As predicted, Samsung's unpacked 2023 event brought us the latest generation of Galaxy smartphones, including a new photography and productivity-focused flagship. But unless you were paying close attention to the spec sheets, you might be wondering what has changed from the outgoing model. When it comes to S23 Ultra vs S22 Ultra, what's actually new?
Having tried out the new handset, we've broken down exactly what's different from before – and what has stayed the same. If you're considering an upgrade, make sure to read on:
Design & display: feels familiar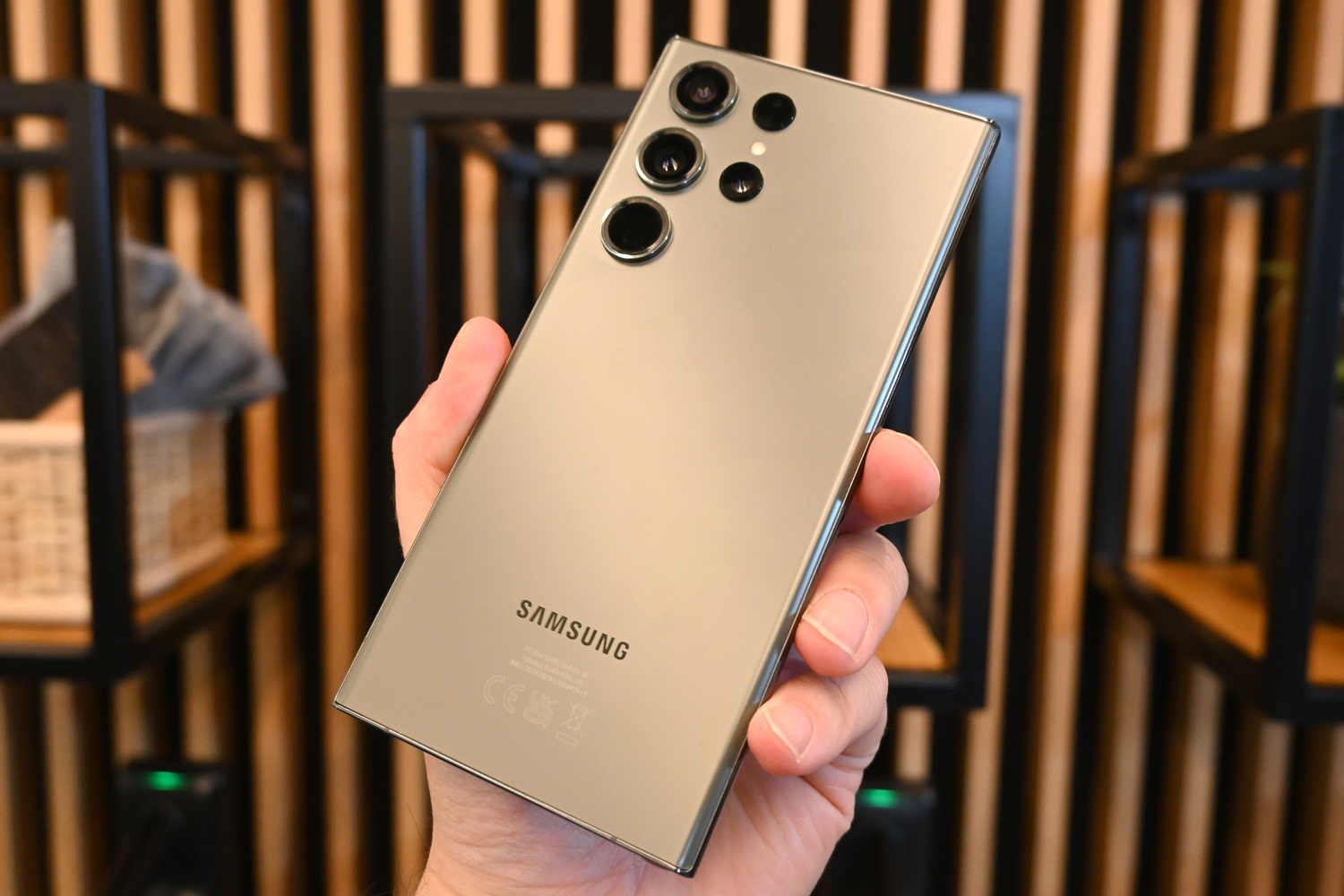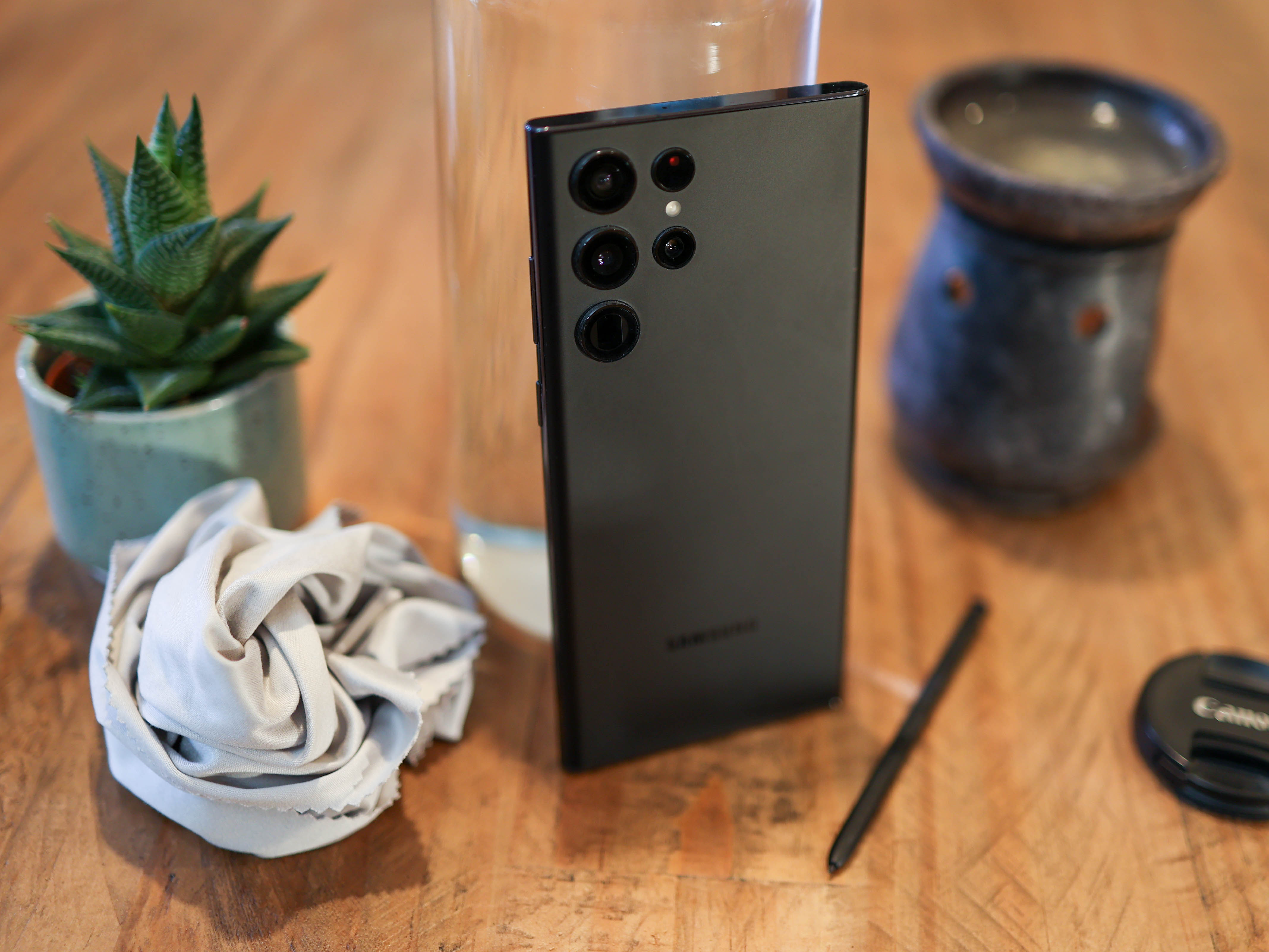 The photos above clearly demonstrate not much has changed between Ultra generations. The S22 Ultra's rounded sides, curved edge display and individual rear camera lenses have all made it across intact to the S23 Ultra, although the newer phone's screen has a reduced radius for more flat surface area. That's particularly handy for using the S-Pen stylus, which slots into the bottom of both phones. Colours and trim finishes are really the only separators, so you'd have a hard time telling someone was using the newer model.
It's a similar story with the screens, with both phones getting 6.8in, 3088×1440 AMOLED panels. They each have adaptive 120Hz refresh rates, each climb as high as 1750 nits peak brightness, and support HDR10+ video playback. They're easily among the highest tier of smartphone screens, but there's little to gain in terms of tech by picking the newer phone over its predecessor.
The front glass is a step up, though, using Gorilla Glass Victus 2 on the newer phone while the older one uses Gorilla Glass 1. Apparently the new version can withstand a 1m drop onto concrete, so should survive more punishment.
Performance & battery: next generation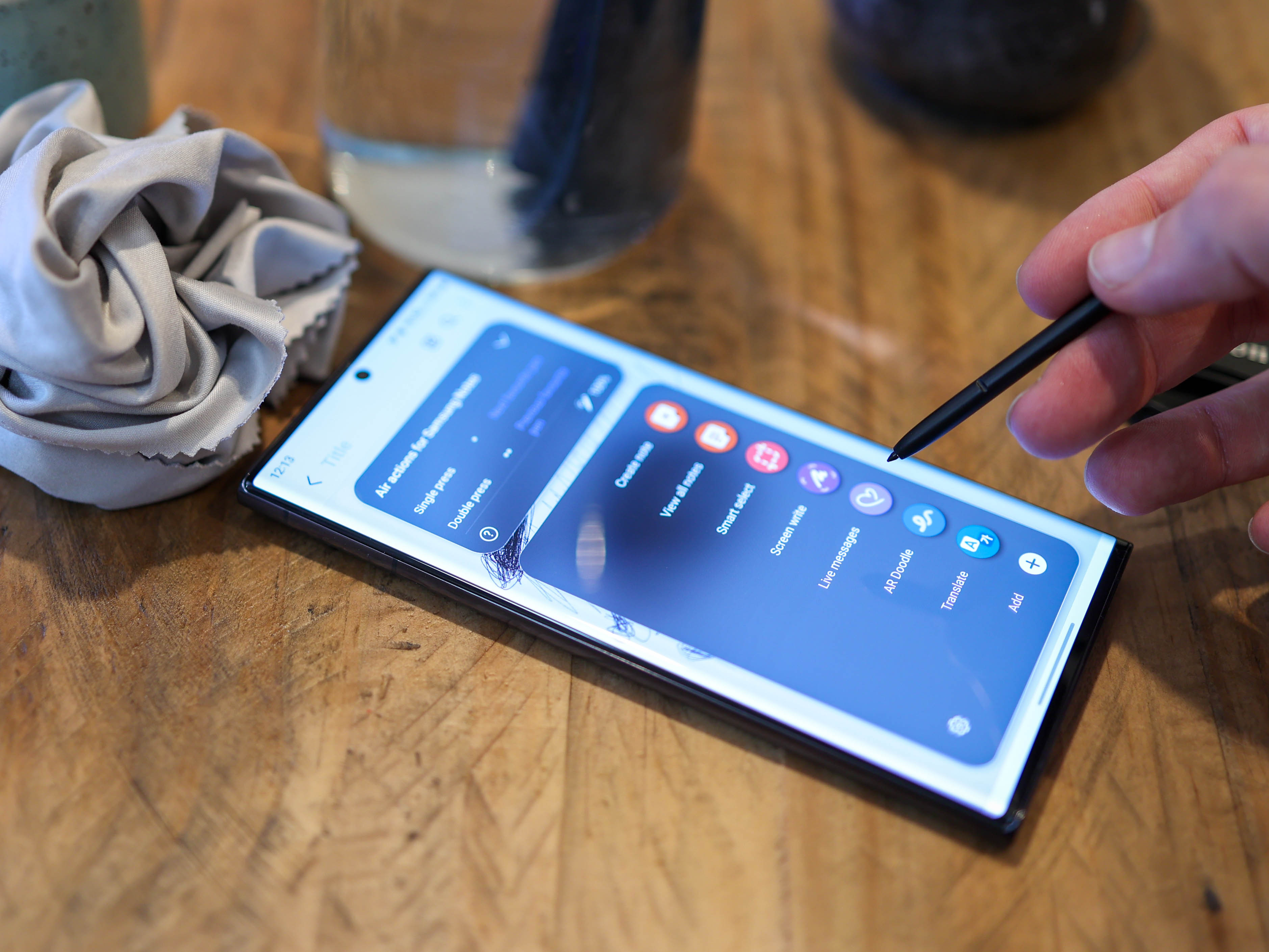 Depending on where you bought it, the Galaxy S22 Ultra either came with a Snapdragon 8 Gen 1 CPU or one of Samsung's home-grown Exynos 2200 chips. Both delivered flagship performance, although the common consensus was the Qualcomm silicon was the one to have. There was either 8GB or 12GB of RAM, and a choice of 128GB, 256GB, 512GB or 1TB of on-board storage.
Samsung has gone all-in on Qualcomm this year, with every Galaxy S23 Ultra getting a Snapdragon 8 Gen 2 – the most powerful mobile CPU currently doing the rounds. It even gets a few little extra tweaks here that you won't find on rival manufacturers' phones, like a higher core clock speed, so performance isn't really in question. The 128GB storage option has been ditched for 2023, making the 256GB model with 8GB of RAM now the base model. There's also a 256GB/12GB variant, along with 512GB and 1TB models.
With multitasking and S-Pen support being so key to the Ultra's appeal, any extra juice will always be welcome. That gives the S23 Ultra the lead, although the S22 Ultra is by no means a slouch.
Both phones have 5000mAh batteries, and both are able to charge over USB-C at 45W, or wirelessly at 10W. Neither are record-breakingly fast, having been usurped by the current crop of Chinese superphones that can reach 125W or more. Reverse wireless charging is a useful extra if you've got true wireless earbuds in need of a mid-afternoon top-up, though.
The S23 Ultra's more efficient CPU should mean slightly better battery life, although we won't know for sure until we get one in for review.
Cameras: packing in the pixels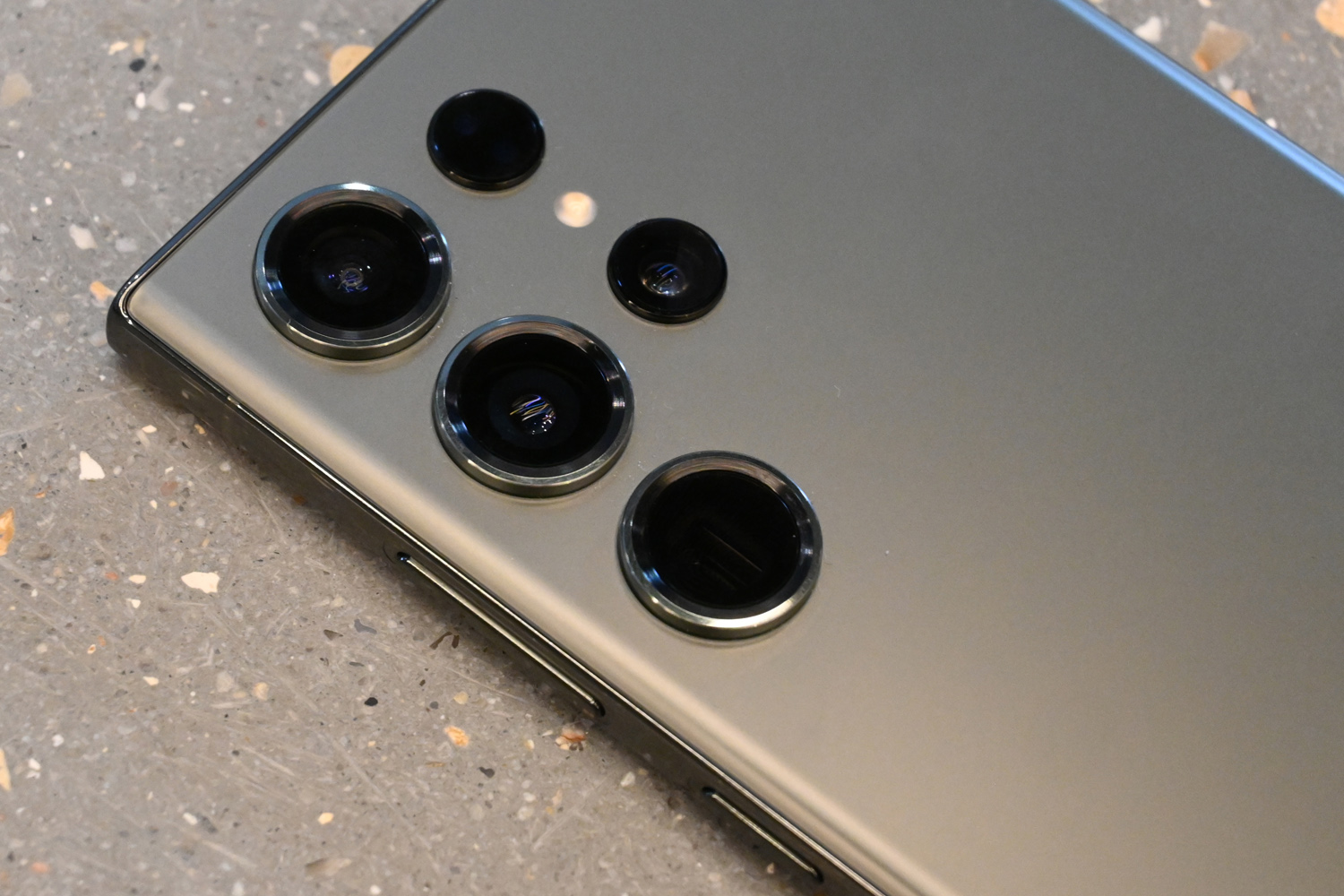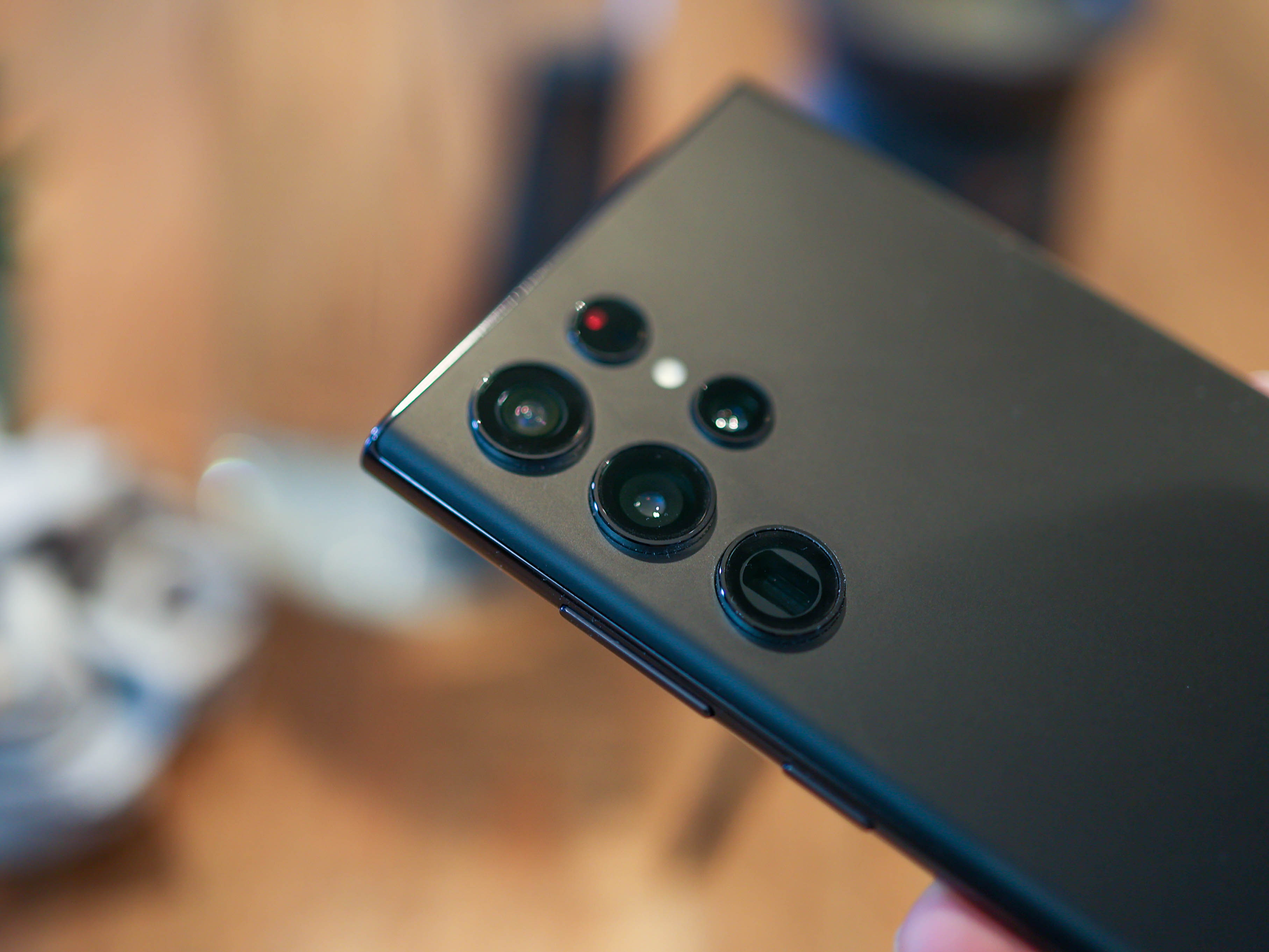 The Galaxy S22 Ultra wasn't exactly short on rear glass, with four lenses: a 108MP main snapper, 12MP ultrawide, and twin 10MP telephotos. One was set for 3x optical zoom, while the other could pull off 10x, and both had optical image stabilisation. As camera hardware goes, it was as extensive as you'd find on a phone, and capable of exceptional quality thanks to Samsung's top-tier image processing. It traded blows with the best Apple and Google had to offer in 2022.
Will the Galaxy S23 be the outright best cameraphone of this year, then? With a new 200MP main sensor, Samsung is certainly giving it a good shot. It can use pixel binning for 16-into-1 snaps when in low light conditions, and should deliver outstanding detail when the sun is shining. Better noise reduction algorithms and adaptive image stabilisation for video recording should help out, too.
The rest of the camera bag remains the same, with a 12MP ultrawide and two 10MP telephotos, so we can expect largely similar performance – albeit with twelve months' worth of extra image processing smarts under the hood. It's unlikely to be a cosmic shift in picture quality, but should still be among the very best you'll get from a phone.
Initial verdict: iterative update?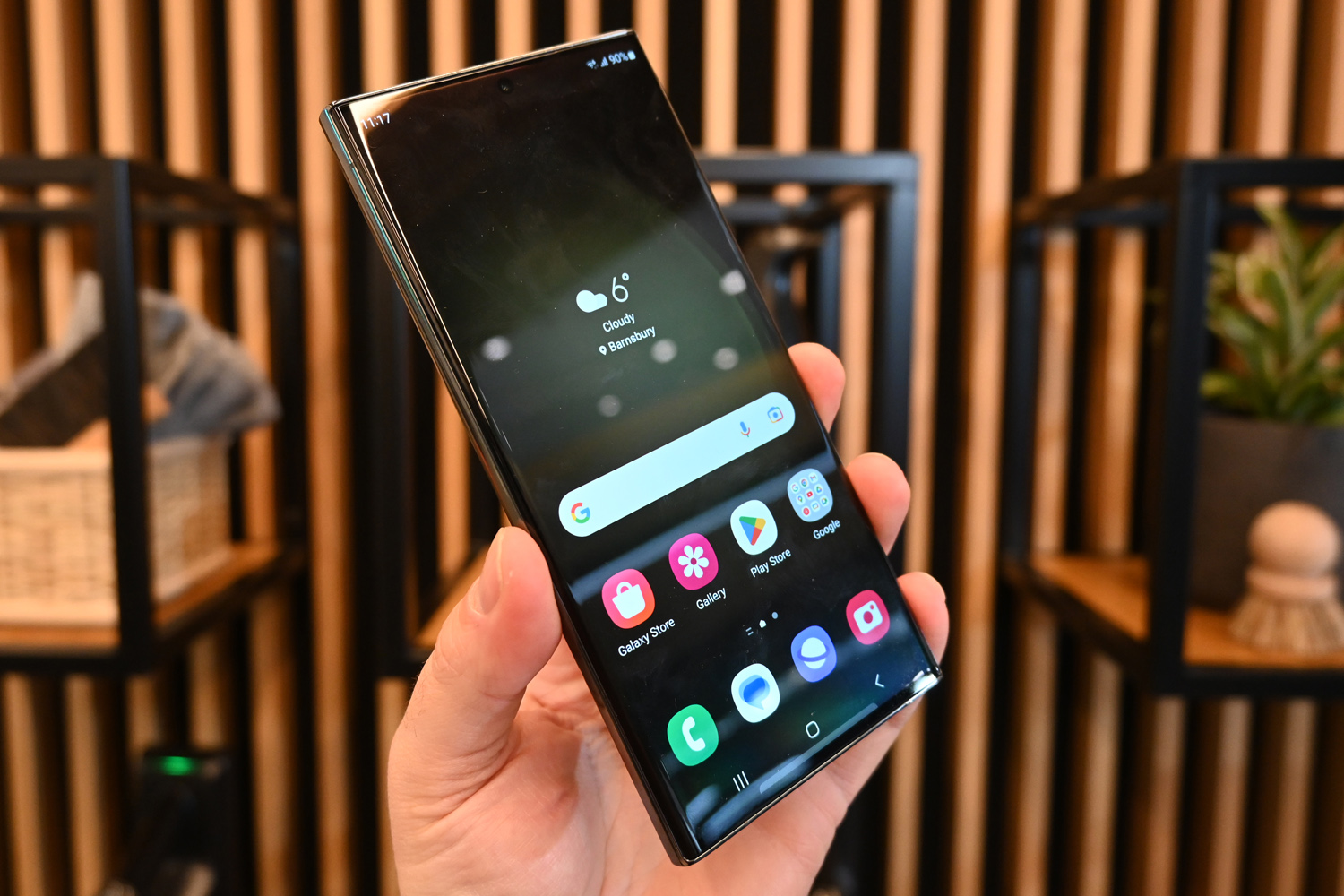 A new 200MP main camera and the latest Snapdragon CPUs are the Galaxy S23 Ultra's two biggest talking points. Samsung's flagship note-taker otherwise doesn't move the game on a huge amount from last year's model, with near-identical styling and the same screen as before.
The S22 Ultra might run a slightly older version of Samsung's OneUI software, but it isn't missing that many features. Anyone looking to save some cash on what is one of the most expensive non-folding Android phones out there should look around for discounts now it has effectively been retired. Anyone with one already probably doesn't need to think about upgrading to the newer model any time soon.
For superior snaps regardless of price, though, the Galaxy S23 Ultra looks like a tempting slice of tech. The more efficient CPU could hopefully mean better battery life, and it certainly won't be short on performance.