Samsung Galaxy Note 9 vs Huawei P20 Pro: Which is best?
Did Samsung just top our favourite smartphone?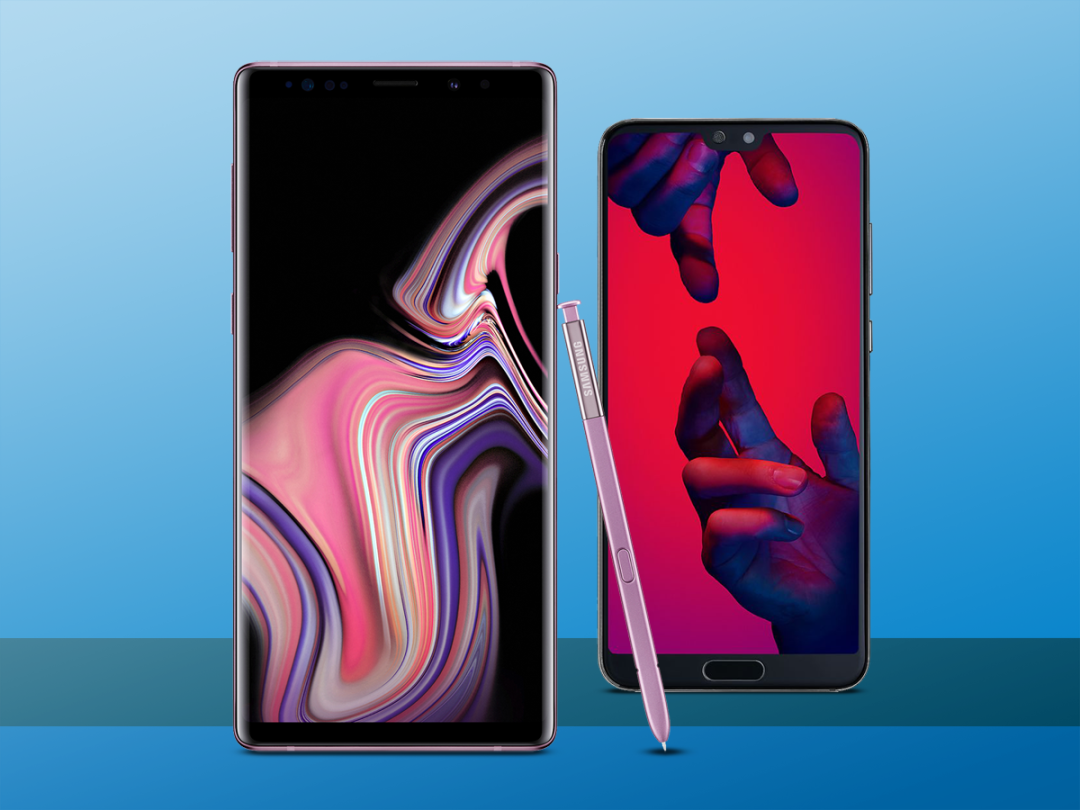 It's that time of the year again, although it's a smidge earlier than last year: Samsung just released the Galaxy Note 9, its latest very large Android handset.
The S Pen-packing super phone features a larger screen, improved cameras, and other perks over last year's edition, although by and large, it's not a huge change from the Galaxy Note 8.
Meanwhile, Huawei's P20 Pro is our current reigning smartphone champion, standing tall above even Samsung's Galaxy S9. Does it maintain its title defence against the Galaxy Note 9, as well, or has Samsung's latest proven to be the smartphone world's greatest? Here's how this battle shakes out now that we've reviewed the Note 9.
Design: Twilight forever
At a glance, the Galaxy Note 9 could be easily confused for last year's handset. While the colour schemes are new, the design is mostly unchanged aside from rejiggered camera and fingerprint sensor placement on the back. That said, it is 0.2mm thicker and 1.6mm wider to accommodate the slightly larger screen and perhaps the beefier battery as well.
All told, it's a nice looking mega-handset – but we still prefer the Huawei P20 Pro. The P20 Pro has a sleeker build and hand-friendlier size, plus the gradient Twilight colour option is absolutely dreamy. Your call on whether you can deal with the notch or not.
Verdict: Huawei P20 Pro
Screen: Samsung's edge
The Huawei P20 Pro's screen is very impressive, delivering a bright, 6.1in OLED panel with incredible contrast. At 1080p, though, it's not quite as crisp as some of the other high-end flagships on the market – not that it's a massive difference.
Even so, the Galaxy Note 9 comes just ahead. Samsung has reliably served up the best flagship smartphone screens over the last few years, and given that it's cut from the same cloth as the Galaxy S9, this 6.4in curved Quad HD Super AMOLED panel is another stunner. It's also 0.1in larger than last year's model, in case you can tell the difference.
Verdict: Samsung Galaxy Note 9
Camera: Go Pro
The Galaxy Note 9 makes a couple of tweaks to last year's design, keeping the dual 12-megapixel camera approach but adding adjustable aperture to the main back camera. As on the Galaxy S9 phones, it'll swap between f/1.5 and f/2.4 settings to ensure that you're getting the most detail possible in each scenario based on available light.
It's essentially the same setup as the Galaxy S9+, which was pretty great, although it comes with some A.I. assists that tweak the camera settings based on your surroundings, or even tells you when a snap should be retaken. So judgmental! Luckily, they're legitimately beneficial, and the A.I. doesn't blow out the colours on shots.
On the other hand, the Huawei P20 Pro boasts the best smartphone camera setup on the market, hands-down. It's a monster, with 40MP RGB, 20MP black-and-white, and 8MP telephoto sensors that combine their talents to do some pretty amazing things.
It's capable of 3x optical zoom and a 5x hybrid zoom that captures surprising detail from afar, and photos tend to look pretty fantastic no mater your lighting. Just consider turning off the Master A.I. feature, which can blitz out the colours to an unnatural degree. Samsung has the edge in that regard, at least.
The Galaxy Note 9 certainly has one of the top cameras you'll find on a flagship today… but the P20 Pro is just that much better.
Verdict: Huawei P20 Pro
Performance: Raw power prevails
The Huawei P20 Pro's Kirin 970 chip with 6GB RAM is plenty powerful, but it doesn't lead the pack when it comes to benchmark testing. In the Android space, Samsung's Exynos 9810 chip rules the roost, as seen in benchmark testing from GSM Arena earlier this year.
The Note 9 has the same chip inside, with either 6GB or 8GB RAM depending on model, and it comes out ahead again. That said, both the P20 Pro and Galaxy S9 are super-speedy phones, so you may not notice any difference in day-to-day usage.
Verdict: Samsung Galaxy Note 9
Battery and perks: Note-able benefits
When it comes to battery life, these handsets are seemingly even: they both have huge 4,000mAh battery packs within.
That's good for a day and a half on the P20 Pro… but surprisingly, the Galaxy Note 9 doesn't quite muster up. It'll give you a bit more than a day with steady usage, but with its larger, higher-resolution screen, it just doesn't have quite the same kind of endurance as the P20 Pro. That's a shame.
In terms of storage, the Note 9 definitely has a lead here. The P20 Pro just ships with 128GB of internal storage without microSD expandability, while the Note 9 comes in with 128GB and 512GB models – and you can add another 512GB via microSD cards.
Both phones offer a PC-like desktop mode with an external monitor, each just needing a USB-C to HDMI cable – no more pricy DeX Pad accessory for Samsung. Meanwhile, the Note 9 also brings Gear VR headset support, which is unmatched by Huawei.
Of course, the Galaxy Note 9's most unique perk is the S Pen stylus, which this time comes with Bluetooth connectivity. Why? It means you can use it as a remote for snapping photos, playing videos, or controlling presentations, plus it does all of the usual scribbles and notes.
As usual, Samsung packs in plenty of bonus perks that go above and beyond, although you'll have to have a hard think about whether you actually need a stylus with a smartphone. If not, then you might be better off with the improved battery performance of the P20 Pro.
Verdict: Samsung Galaxy Note 9
Verdict: No upset here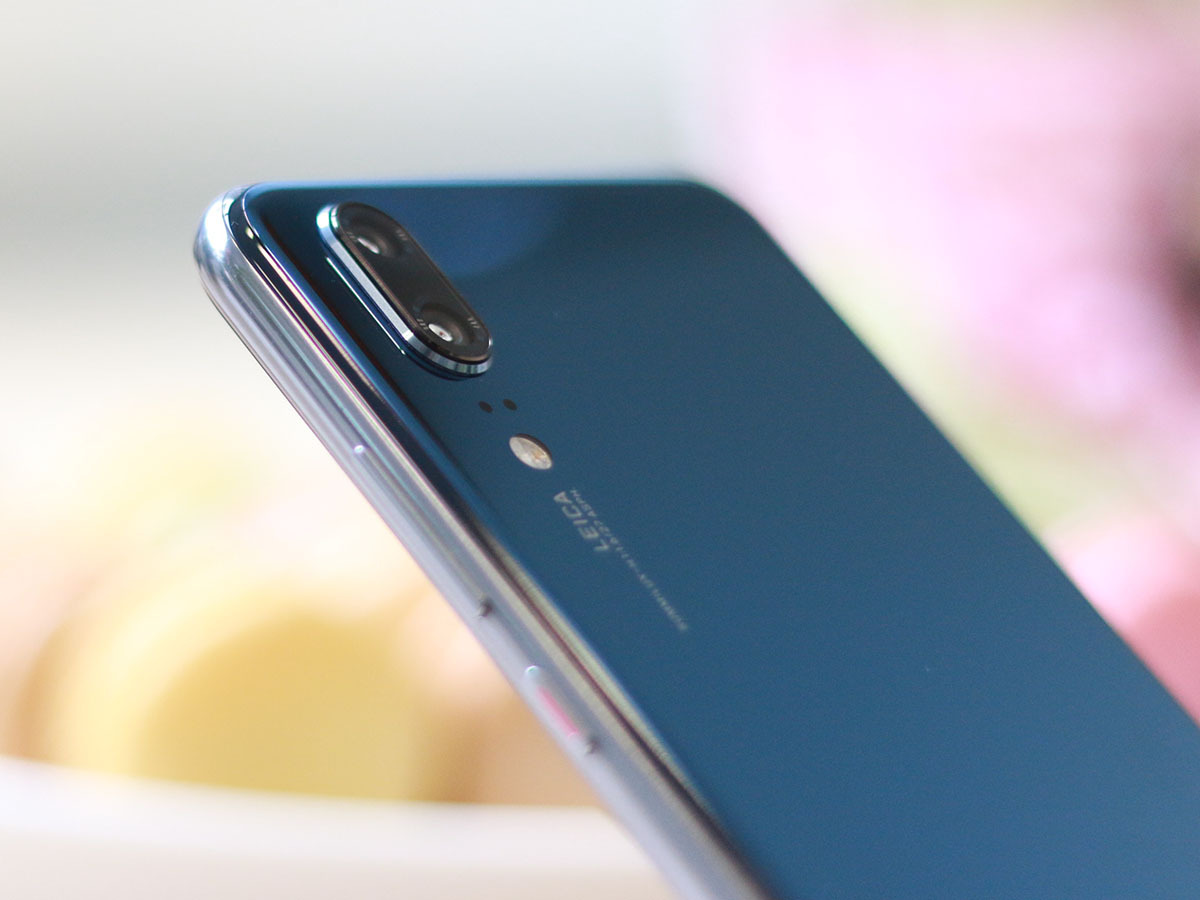 The Samsung Galaxy Note 9 takes more categories in this comparison, but at the end of the day, we can't help but come back to our overall impression from the Note 8: it's super-niche and super expensive, and unless you're dead set on the stylus, you can get an otherwise just-as-capable phone for much less.
That's especially true since the Galaxy Note 9 is even pricier than last year's model, coming in at £899 for the base model and £1099 for the higher storage/RAM configuration. And over in the States it matches the Apple iPhone X with its US$999 starting point! Apple really opened up the floodgates there, but the Note 9's lack of big upgrades means that it struggles to live up to the expectations that the price point creates.
We still think that the P20 Pro is the best all-around handset on the market today, packing the absolute top camera setup and a fabulously eye-catching design. We like the Note 9 a lot, and productivity mavens who need a stylus already know which phone they want to carry. But for the average phone buyer, the Note 9 is feature-rich but hardly for everyone.
Winner: Huawei P20 Pro