OnePlus 3T vs HTC 10 Evo: the weigh-in
HTC's latest smartphone champion takes on OnePlus' souped-up flagship -which one should you buy?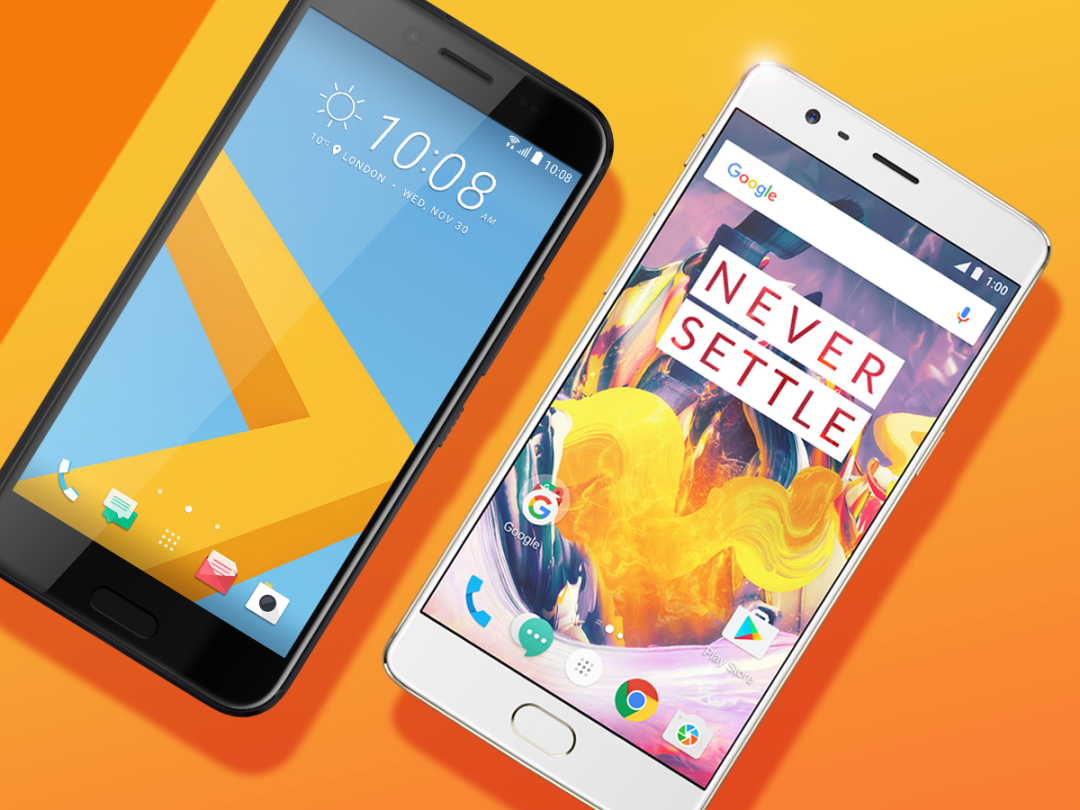 In case you missed it, Stuff's Smartphone of the Year, the OnePlus 3, is dead. RIP in peace.
That's okay though, because it's been replaced with the OnePlus 3T – a tweaked version of the best bang-for-buck smartphone in the history of the universe, so don't you go crying just yet.
HTC hasn't made your decision any easier though, revealing the all-metal HTC 10 Evo to help tempt you away from the OnePlus camp.
Two phones. One decision. Which handset deserves to doze away in your pocket? Let's find out:
OnePlus 3T vs HTC 10 Evo: design – full metal jackets
Both the OnePlus 3T and HTC 10 Evo are hewn from solid aluminium, giving them a hefty, durable, premium feel in the hands.
There's no squeaky, creaky plastic here folks, and you'll be proud slipping either one out in front of your iPhone-toting mates.
HTC's 10 Evo closely resembles its HTC 10 cousin, though its sharper angles – designed, apparently, to make it easier to hold – might not be to everyone's taste.
The OnePlus 3T looks identical to the regular model, and that's because it is. You're not hearing any complaints from us though – it's as handsome as ever, and if you held a gun to our heads, we'd say "Please don't shoot, this is a really dumb way to die. But we still prefer the OnePlus' smoother design".
Design is subjective of course, but the lack of a headphone port on the 10 Evo – it comes bundled with average-sounding USB-C earphones – is a pretty big downside for most people.
Unlike the OnePlus 3T though, the Evo is waterproof, and is able to survive in up to one metre of water for 30 minutes.
Winner: Draw
OnePlus 3T vs HTC 10 Evo: screen – panel show
The OnePlus 3T retains its 5.2in 1080p OLED display, while the Evo bumps the resolution up to 2k, along with a larger 5.5in display panel.
Which one you'd prefer really depends on your hands, and how comfortable they are with navigating the larger 5.5in screen.
While the resolution on the Evo's screen is higher, in regular everyday use, you won't notice a difference – each screen is more than sharp enough to render clear text and show off the latest games.
What you will notice however, is the OnePlus 3T's true, dark blacks, thanks to the nature of its OLED display. Its colours are more vibrant too, you may not like that if you're more of a stickler for realism. You can tweak the warmth in the settings though, at least.
Screen sizes and panel preferences are again subjective, and while we'd prefer the smaller OnePlus screen and value true blacks, this round's also a draw.
Winner: Draw
OnePlus 3T vs HTC 10 Evo: camera – 16MP snappers
Both handsets feature 16MP rear cameras and optical image stabilisation, for improved performance in low light conditions.
In well-lit conditions, the Evo and 3T take sharp, detailed pictures, but dim the lights, and the OnePlus 3T soon comes out on top.
In low light, the 3T's HQ mode uses less image smoothing and noise reduction, making super-fine details clearer, beating its HTC rival in situations like dim pubs and restaurants – where a lot of your photos will probably be taken.
Despite the OnePlus 3T's 16MP selfie cam having a higher mexapixel count than the Evo's 8MP front-facing camera, both phones offer decent selfies in well-lit conditions, but pesky noise seeps into shots taken on both phones when natural light goes walkies.
Winner: OnePlus 3T
OnePlus 3T vs HTC 10 Evo: power – worlds apart
HTC has, rather inexplicably, stuffed the ageing 2015 Snapdragon 810 processor into the 10 Evo, along with 3GB of RAM.
In contrast, the OnePlus 3T is, on paper at least, one of the most powerful phones in the planet, with a whopping 6GB of RAM and a shiny new Snapdragon 821 processor – the same silicon brain that rests beneath the metal and glass body of the Google Pixel.
HTC has presumably used an older processor to keep costs down, but given that the 10 Evo will arrive in the £450 – £499 price range while the OnePlus 3T starts at £400, this round clearly goes to the OnePlus 3T.
The OnePlus 3T comes out on top in the battery department too, with a larger 3400mAh battery, compared to the 10 Evo's 3000mAh offering.
To put the battery capacity in context, the Evo lasted seven and a half hours in our video playback test, while the original OnePlus 3 – with its 3000mAh battery – managed a much more impressive 16 hours.
Winner: OnePlus 3T
OnePlus 3T vs HTC 10 Evo: initial verdict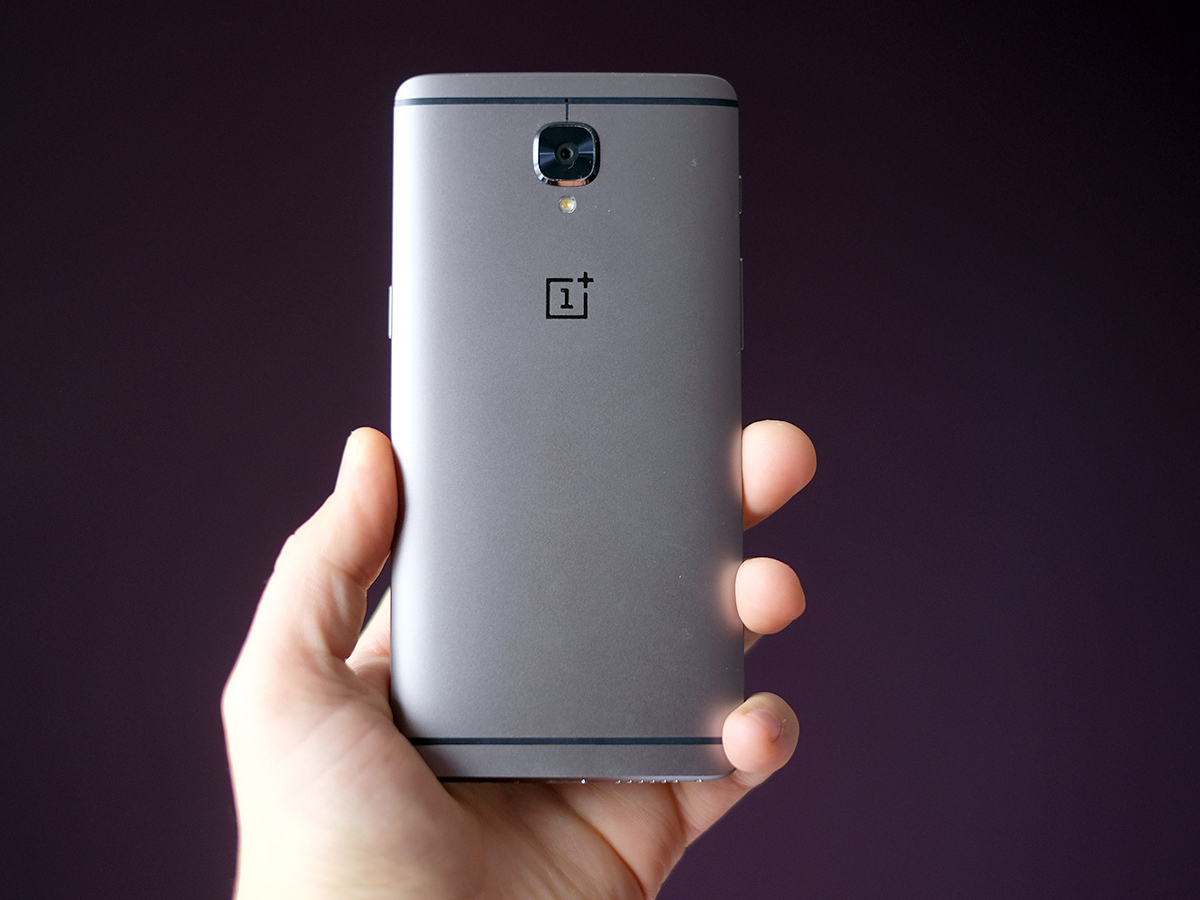 While the HTC 10 Evo is a handsome, well-made phone, it's clear that the OnePlus 3T is the winner here.
While we haven't received the final UK price for HTC's handset, we've been told it'll be in the £450 – £499 price range.
Even if it lands at the lowest possible price, it certainly isn't worth £50 more than the OnePlus 3T, which features bleeding-edge internal specs, a very solid camera, and a larger battery, for an astonishing £400.
What the HTC 10 Evo does bring to the table is waterproofing, expandable memory, and Android 7.1 Nougat out of the box – OnePlus 3T owners will have to wait till December for their Android update – but the 10 Evo's lack of a headphone jack and so-so USB-C headphones are another mark against it.
If HTC manages to knock an extra £50-£100 off the expected price, this will be a different story, but as things stand, OnePlus emerges victorious once again.