Huawei P20 Pro vs Samsung Galaxy S9+: Which is best?
Which is the must-have Android flagship of 2018?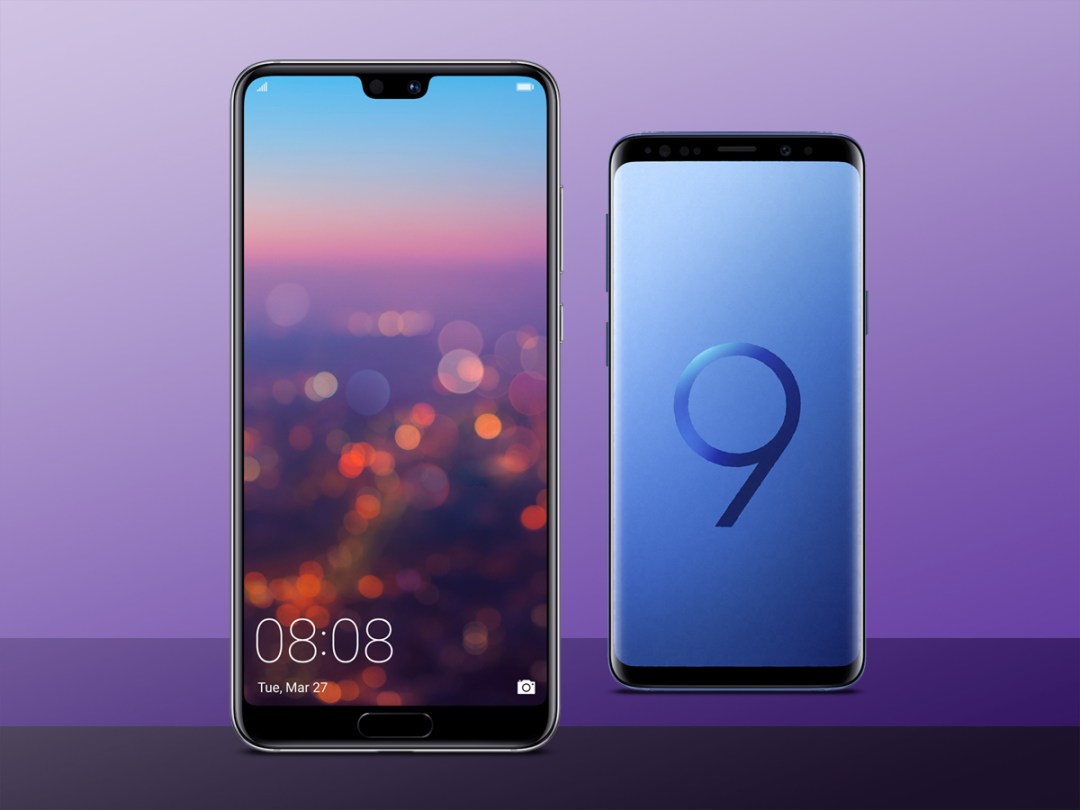 When the Samsung Galaxy S9 and Galaxy S9+ released in March, they immediately took the top spot on our list of the best smartphones in the world, dethroning their predecessors after a full year. Will the Galaxy S9 phones remain unchallenged for a year, as well?
Don't count on it. The Huawei P20 Pro is here, and while past Huawei efforts have sometimes been hit-or-miss as complete packages, this one's the real deal: it's a seriously awesome flagship from top to bottom, with one of the best cameras ever seen on a smartphone.
Even so, is it enough to take down the large-and-in-charge Samsung Galaxy S9+? Here's what we think, now that we've put both top-end phones through our review gauntlet.
Design: They're both beauties
The Galaxy S9+ is essentially identical to last year's Galaxy S8+, but that's no big drawback: we love the sleek, curvy design, which has thin bezels and a strongly premium allure to it. And it's not entirely a drawback: the adjusted fingerprint sensor location on the back is a nice upgrade.
On the other hand, the Huawei P20 Pro is very close in design to another top handset: Apple's iPhone X. It has the same kind of notched-screen look on the front, albeit with a smaller cutout and more bezel on the bottom (the "chin") to house a fingerprint sensor. From the back, it's very similar as well: glossy glass and the protruding camera module on the upper left.
It's a strong imitation, however, and the gradient colour options offer a dazzling sight that not even Apple can match. Ultimately, these are two of the best-looking phones around, and you can't go wrong with either. We're split on which is truly better, though.
Verdict: Draw
Screen: OLED stunners
When it comes to screen quality, Samsung has a slight advantage in this showdown. Both phones use OLED screens, which deliver sterling contrast and deep blacks.
The Galaxy S9+ goes with a 6.2in display at an 18.5:9 aspect ratio, and opts for Quad HD resolution for additional crispness. It's a real beauty, just like the S8+ screen, although this one gets a little brighter.
On the other hand, the P20 Pro uses a 6.1in panel at a slightly taller 18.7:9 aspect ratio, but that's partially to accommodate the cutout around the front camera module. It's also a great-looking screen, but at 1080p resolution it doesn't deliver quite the same level of crispness as the Galaxy. Additionally, it lacks the HDR support seen on the S9+.
Samsung's screen has the small edge here, but it's hardly a night and day difference: the P20 Pro's screen is also quite nice.
Verdict: Samsung Galaxy S9+
Camera: More is better
Here's where the Huawei P20 Pro not only stands above the Galaxy S9+, but also the entire field of high-end smartphones. The P20 Pro's triple-camera setup on the back might seem like overkill, but that extra addition really shows its benefits.
With an 8-megapixel telephoto sensor, 20MP black-and-white sensor, and a main 40GB RGB sensor, the P20 Pro can take some downright incredible shots. Amazingly, it overtakes the Pixel 2 as the best around right now.
Enhanced zoom is one of its largest advantages, as it can do 3x optical zoom and a very solid 5x hybrid zoom. Even nighttime shots are remarkably clear. That said, the Master A.I. functionality – which analyses scenes and adjusts shooting settings based on what you're framing, can go a little overboard with its juiced colours.
On the other hand, the Galaxy S9+ opts for dual 12MP cameras on the back, with the main one at f/1.5 with an adjustable aperture that can swap to f/2.4 automatically based on your lighting conditions. The secondary sensor, on the other hand, is fixed at f/2.4.
It's an excellent camera setup and certainly near the top of the pack, and the wider aperture certainly makes a difference with nighttime shooting. The adjustable aperture doesn't make quite as much of an impact in the daytime, however, and the P20 Pro just delivers clearer, cleaner shots on a more consistent basis – with that killer zoom in the mix as well.
Verdict: Huawei P20 Pro
Performance: Close, but…
When it comes to everyday performance, both of these phones are speed demons – they'll both ably handle your every need, be it with games, apps, web browsing, or media. But they're powered by two different chips.
The Galaxy S9+ uses Samsung's own cutting-edge Exynos 9810 chip (or Qualcomm's Snapdragon 835 in some regions) along with 6GB RAM, while the P20 Pro uses Huawei's Kirin 970 chip from last year, also with 6GB RAM. Don't know the difference? No worries. You probably won't notice a difference either.
But these Androids show some variances in benchmark testing, in which the Exynos 9810 posts notably higher scores than the Kirin 970 in both single-core and multicore tests. You might not see it in day-to-day usage, but that extra muscle is there behind the scenes – so we'll give this category to Samsung.
Verdict: Samsung Galaxy S9+
Battery and perks: Mixed results
This catch-all category covers a lot of various elements of the smartphone experience, and unsurprisingly, it's a mixed bag of advantages in either direction.
The P20 Pro has the edge on battery life. Its 4,000mAh battery pack is pretty huge for a flagship smartphone, and it can push into a solid second day with moderate usage. Push harder, however, and you can still expect a full day of taxing usage.
The Galaxy S9+ settles for a slightly smaller 3,500mAh, though, and it's better suited for a full day of usage. It also has wireless charging, which the P20 Pro lacks.
In terms of storage, they have the same internal cache of 128GB to work with – but only the Galaxy S9+ takes microSD cards to build upon that tally. Sure, 128GB might be plenty for a lot of users, but the option to add more is always appreciated.
Samsung has a great optional perk with the Gear VR headset, and both of these phones let you plug in a monitor for a PC desktop-like experience. The P20 does it with a USB-C to HDMI cable, while the Galaxy S9+ requires the new DeX Pad peripheral.
Note that the Galaxy S9+ keeps the 3.5mm headphone port while the Huawei P20 Pro has lost it. You'll get a USB-C dongle adapter for traditional headphone plugs, but that's hardly ideal.
Verdict: Draw
Verdict: The P20 Pro prevails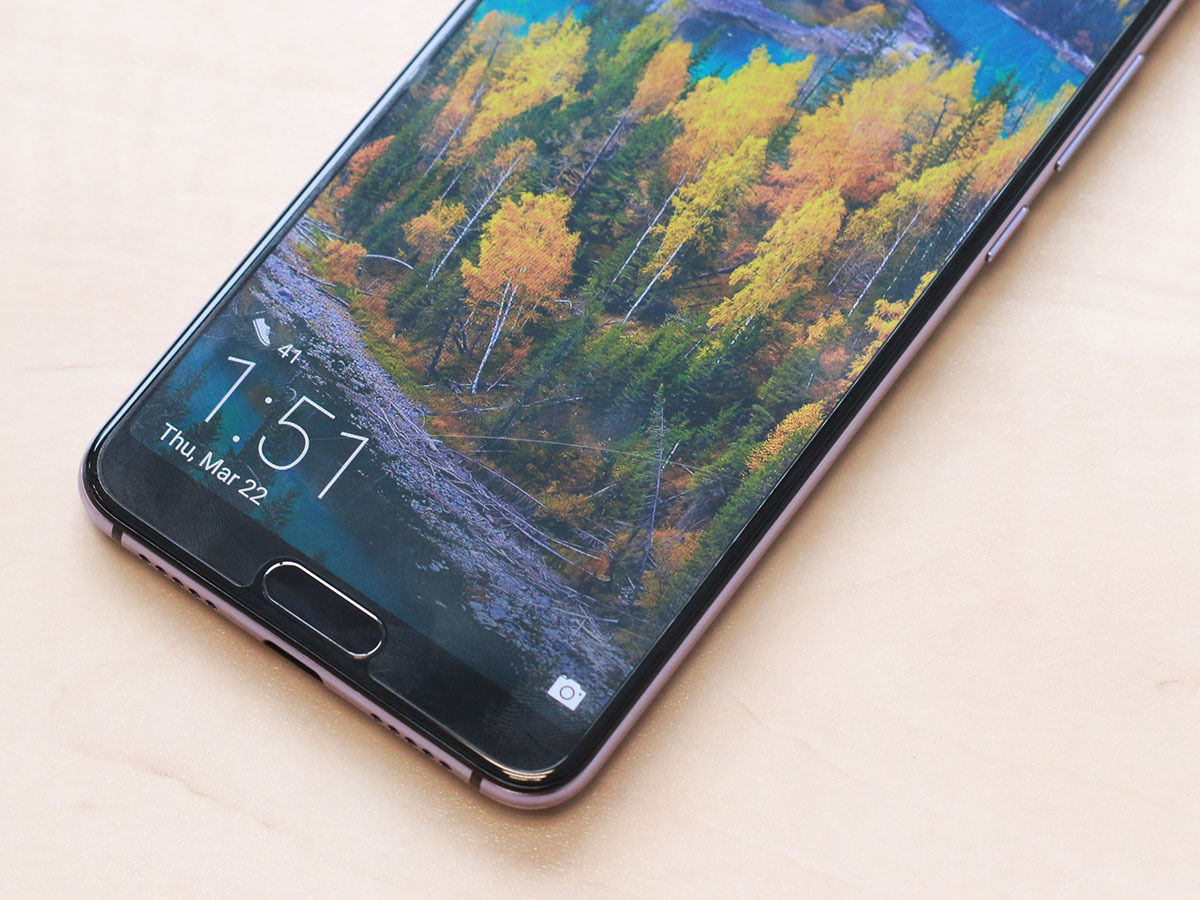 Surprise! Our winner is the Huawei P20 Pro. Actually, that shouldn't be much of a surprise: it's pretty well neck-and-neck with the Galaxy S9+ in a lot of ways, but the camera is a total slam dunk for Huawei. It's just surprising to see Samsung's latest flagship fall, we suppose.
Both of these are excellent Android flagships, and are the two best phones of 2018 so far. But the P20 Pro's camera setup is the best on the market today, it's a stunner with the screen-centric design and colour schemes, and it proves to be an incredibly well-rounded package.
And it's cheaper, too. Off-contract, you'll pay £799 for the Huawei P20 Pro as opposed to £869 for the Galaxy S9+, and the difference is even more pronounced on contract. Carriers seem eager to get the P20 Pro into more pockets, since they're offering it with service for about £53 per month. Contrast that to the S9+, which we've seen over £60 with a larger upfront payment to boot.
We think it's the better option anyway, but add in the price advantage and our verdict only becomes stronger. The Huawei P20 Pro is our new favourite phone in the world, and it wins this battle over the Galaxy S9+ – even if it's a close victory.
Winner: Huawei P20 Pro