How to watch the World Cup 2018 (from anywhere)
UPDATED: Now you can watch the World Cup in 4K and VR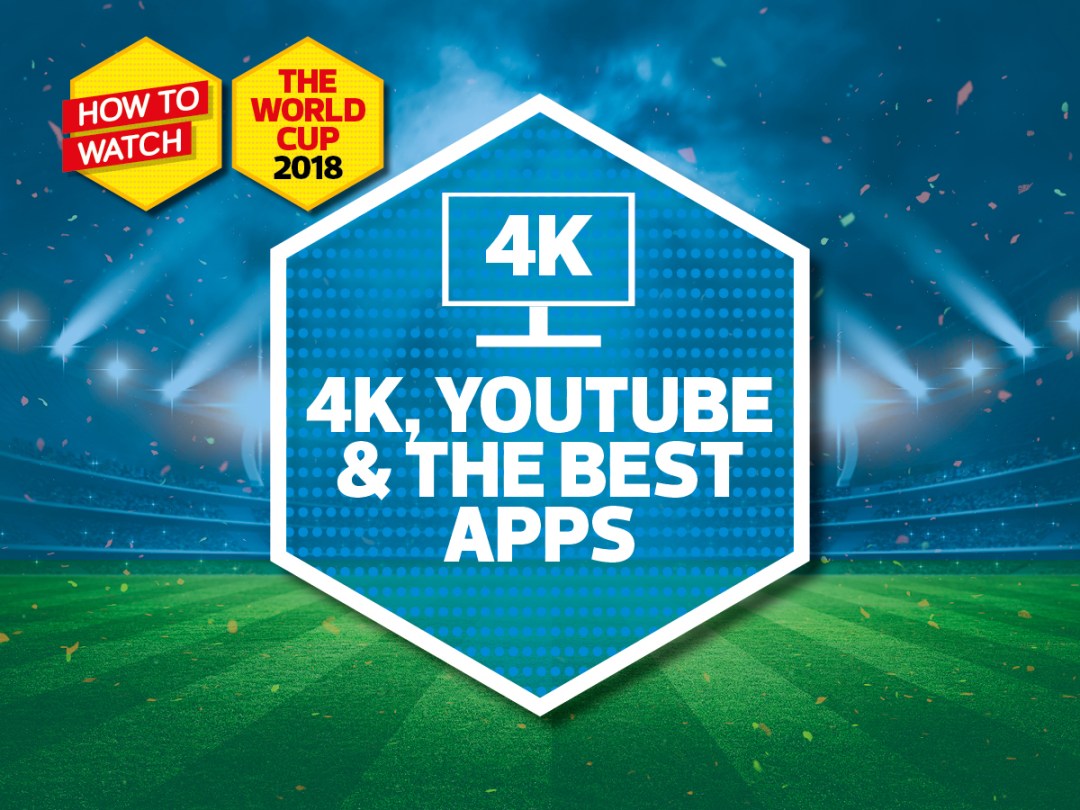 Lionel Messi's getting his tattoos touched up, Cristiano Ronaldo's bulk-buying hair products and Harry Kane's learning how to say: "I think you'll find I actually got the last touch on that" in Russian, which can only mean one thing – the 21st FIFA World Cup is just around the corner.
If you're not heading to Moscow, Sochi, Nizhny Novgorod or one of the other host cities to cheer on whichever national team you happen to support, there are plenty of ways to watch the games back home – and we don't necessarily mean sitting on your sofa.
Here's Stuff's all-encompassing guide to never missing a moment of World Cup 2018…
How to watch the World Cup 2018…at home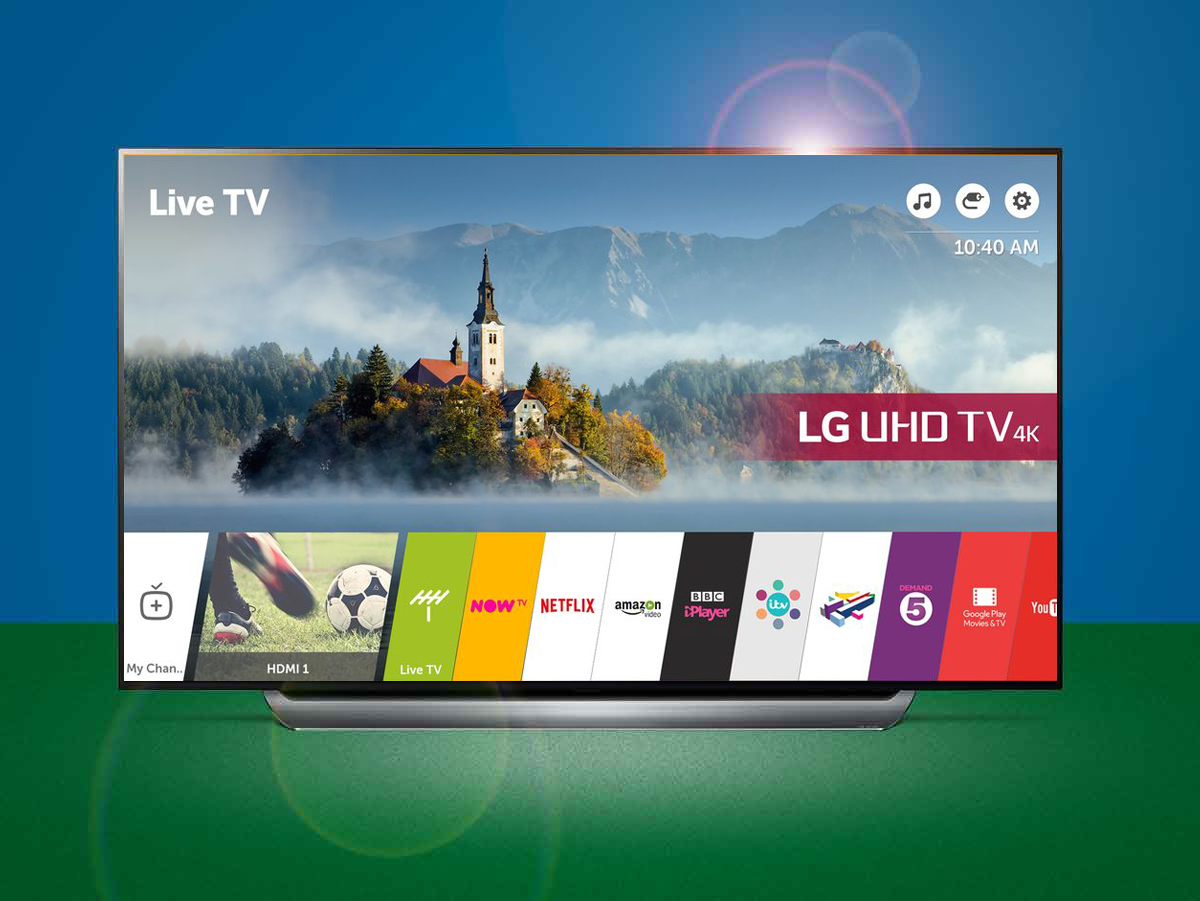 Good news footy fans. There's once again no paywall for the World Cup with all the games in the group stages split between the BBC and ITV, with the latter having the honour of screening the opening game: Russia v Saudi Arabia. Probably one for the purists, that (or "a fascinating tactical battle" if you're feeling generous).
England's matches against Tunisia and Panama will be on the Beeb, while, knowing England, the almost-certainly-crucial third group game against star-studded Belgium will be on ITV.
The knockout games will be divvied up equally as well, with ITV getting first pick of the round of 16 and semi-final stages. The final on 24 June will be shown on both sides, while ITV has the honour of showing the third/fourth place play-off aka the most pointless game in the tournament.
If you can't get custody of the TV, all games will also be streamed live on the channels' respective websites and catch-up services, with the Beeb adding additional commentary options and camera angles.
How to watch the World Cup 2018…in 4K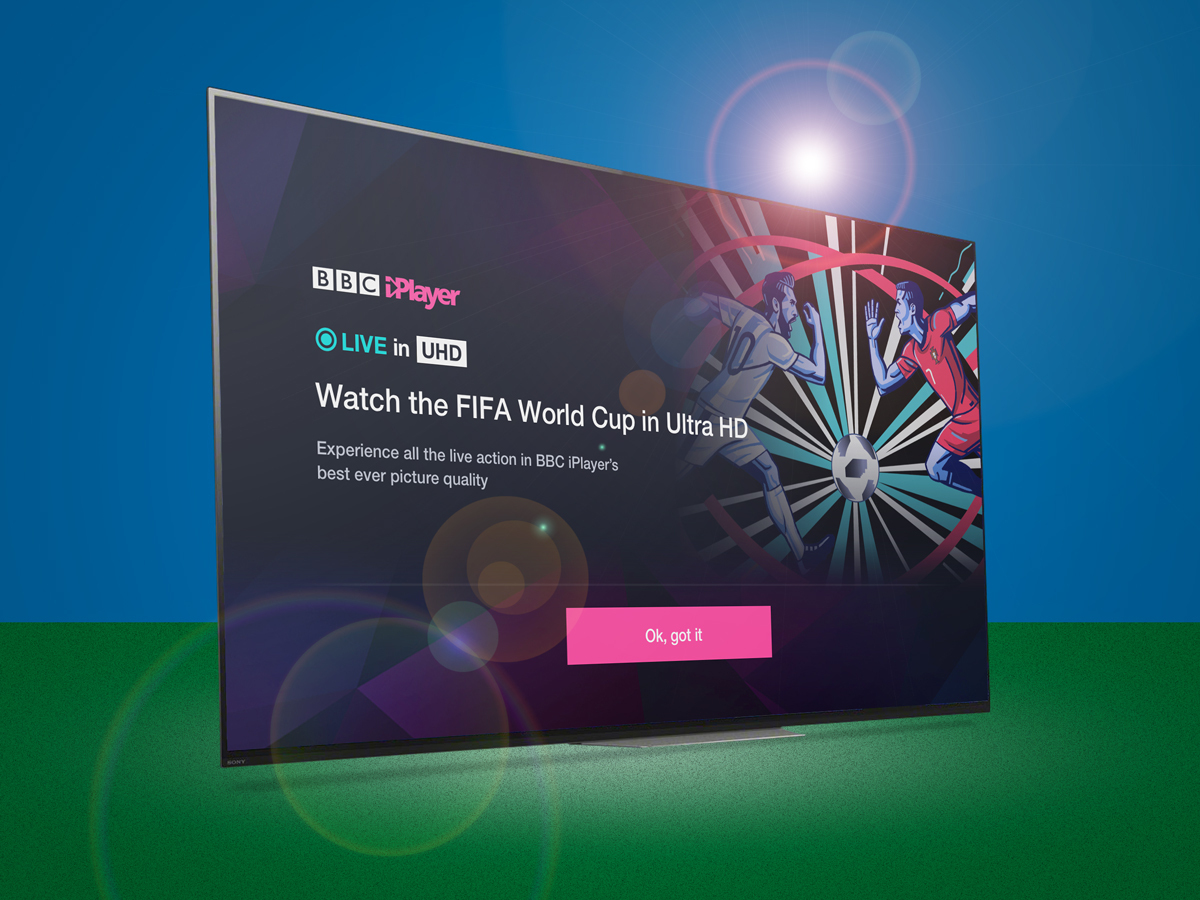 Just bought a fancy 4K TV and fancy seeing Jamie Vardy's face in pristine detail? Well, you're in luck as FIFA has announced it'll film every World Cup game in 4K HDR, with 37 cameras in each stadium and hopefully Dolby Atmos for the audio.
However, the only way you'll be able to see Kane and co in glorious Ultra HD and High Dynamic Range (Hybrid Log-Gamma) in the UK is via BBC's iPlayer app. It will also be on a first-come, first-serve basis, with only the first tens of thousands of people allowed access to each hi-res stream. This shouldn't be too much of an issue for matches like Nigera vs Iceland, especially with 4K TVs yet to become commonplace in British homes, but whenever England's playing there may just be a scrap for those 4K slots.
You'll be able to watch the coverage in Ultra HD as soon as the build-up begins. To do so, simply open up the iPlayer app with your 4K TV connected and you should find the match coverage on the homepage with the 'UHD' label. Click it, and hey-presto, you're watching the World Cup in 4K.
Take note though, BBC has also warned that you'll need at least a 40Mbit/s internet connection to watch the World Cup in its full-blown 3840-pixel glory. A wired connection is recommended, unless you're happy to risk a dropout just as Deli Alli goes over in the penalty box again.
How to watch the World Cup 2018…on the move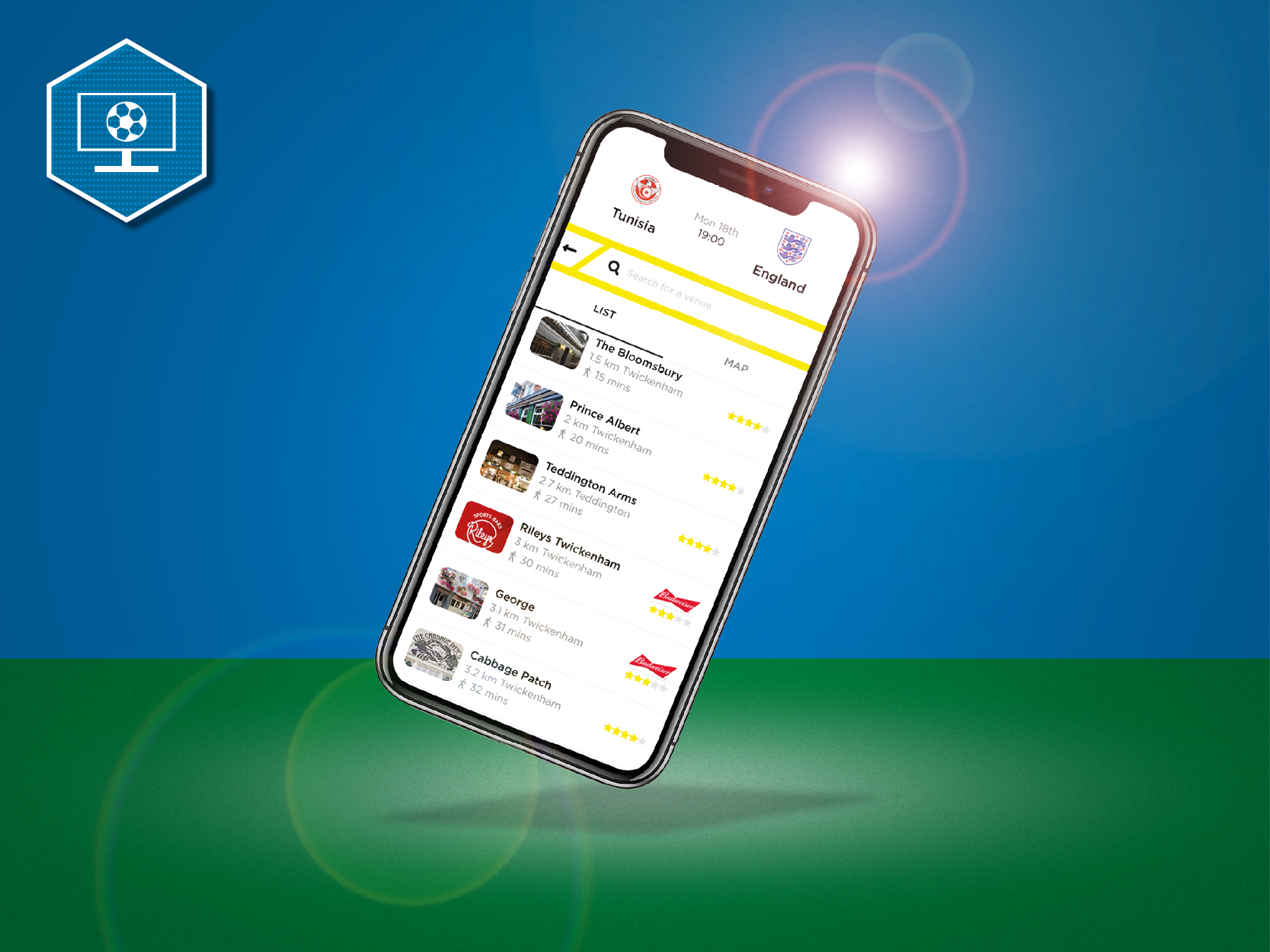 If you find yourself in a pub garden, on a train or at an inconsiderately scheduled wedding while there's a game on, the wonders of 4G and either the iPlayer or ITV Hub app mean you don't have to miss a second of the action.
All games shown live on TV will be available online, so as long as you can get decent signal (or the Wi-Fi password, but maybe don't ask the bride for it) you should be able to tune in.
Of course, if that's not possible, there's always the old radio tucked inside your sleeve job, with live commentary of the games available on BBC Radio 5 Live and 5 Live Sports Extra.
If you're just in a strange town and don't know which pubs show football, MatchPint (£free, iOS/Android) allows you to pick a game and it'll give you a list of watering holes nearby that have screens showing it, including ratings, walking time and info on any special offers that might be on. What it doesn't show you is whether the rest of the people in there will be supporting the opposition.
Download BBC iPlayer for Android
How to watch the World Cup 2018…on your commute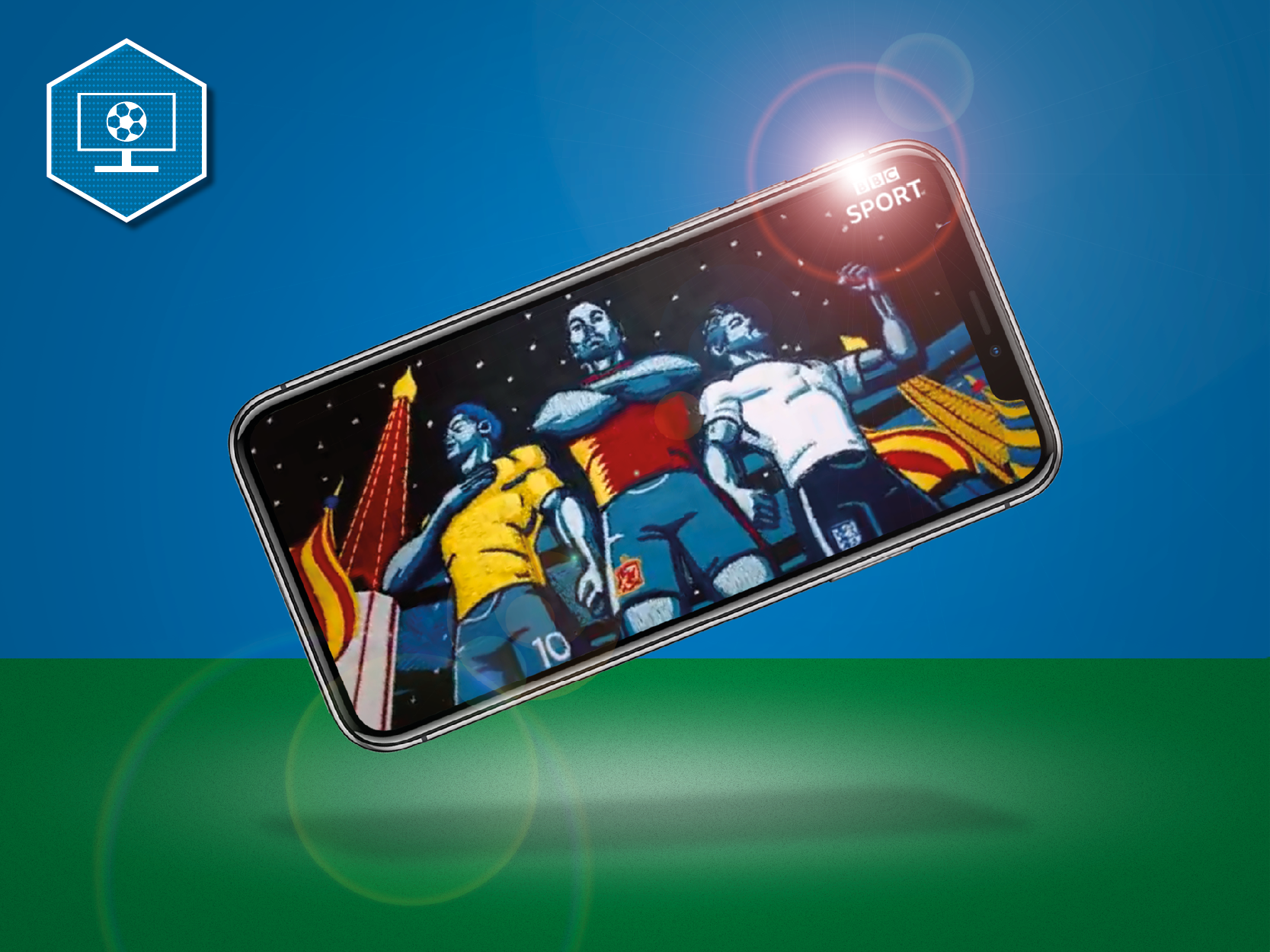 Only got time to catch up with the previous day's matches on your way into work? Both channels will upload highlights of their games to their respective websites and YouTube channels, with the Beeb telling Stuff that they'd be there "within minutes" of the ref blowing the final whistle, while ITV will also put together a highlights package at the end of each matchday.
While you're absent-mindedly scrolling through your Twitter timeline on the way home, ITV will also use its @itvfootball account to post videos of every goal, penalty save, red card and any other important action from its televised games, while the BBC will post daily World Cup stories on Snapchat and Instagram. FIFA's own YouTube channel and app will also no doubt feature clips throughout the tournament.
Subscribe to BBC Sport's YouTube channel
How to watch the World Cup 2018…at work
With all games streamed live online, you don't have to lug a TV into your workplace and find somewhere to hide it from your boss if you want to watch Denmark vs Australia on a Thursday afternoon, but you might still need to keep your wits about you if you're going to avoid getting busted.
Chrome has an extension that should do the job. PanicButton installs an icon in the top corner (or to use the football parlance: top bins) of your browser and collapses any open tabs with a click (or by hitting a designated keyboard shortcut), leaving you with a slightly suspiciously blank screen.
To get around that, you can set a Safe Page that it'll revert to, your company's website, for example, or a page on the best presents to buy your boss, which should throw any suspicious jobsworth off the scent.
It works in less than a second, even with a lot of tabs open, and rather than just minimizing them, which any semi-competent boss would be wise to and would give you away by keeping any sound playing, PanicButton shuts everything down, with the only telltale sign left behind the small number on the icon displaying how many tabs it's holding in limbo. If you think that might give you away you can even set the icon to disappear when it's activated.
How to watch the World Cup 2018…from outside the UK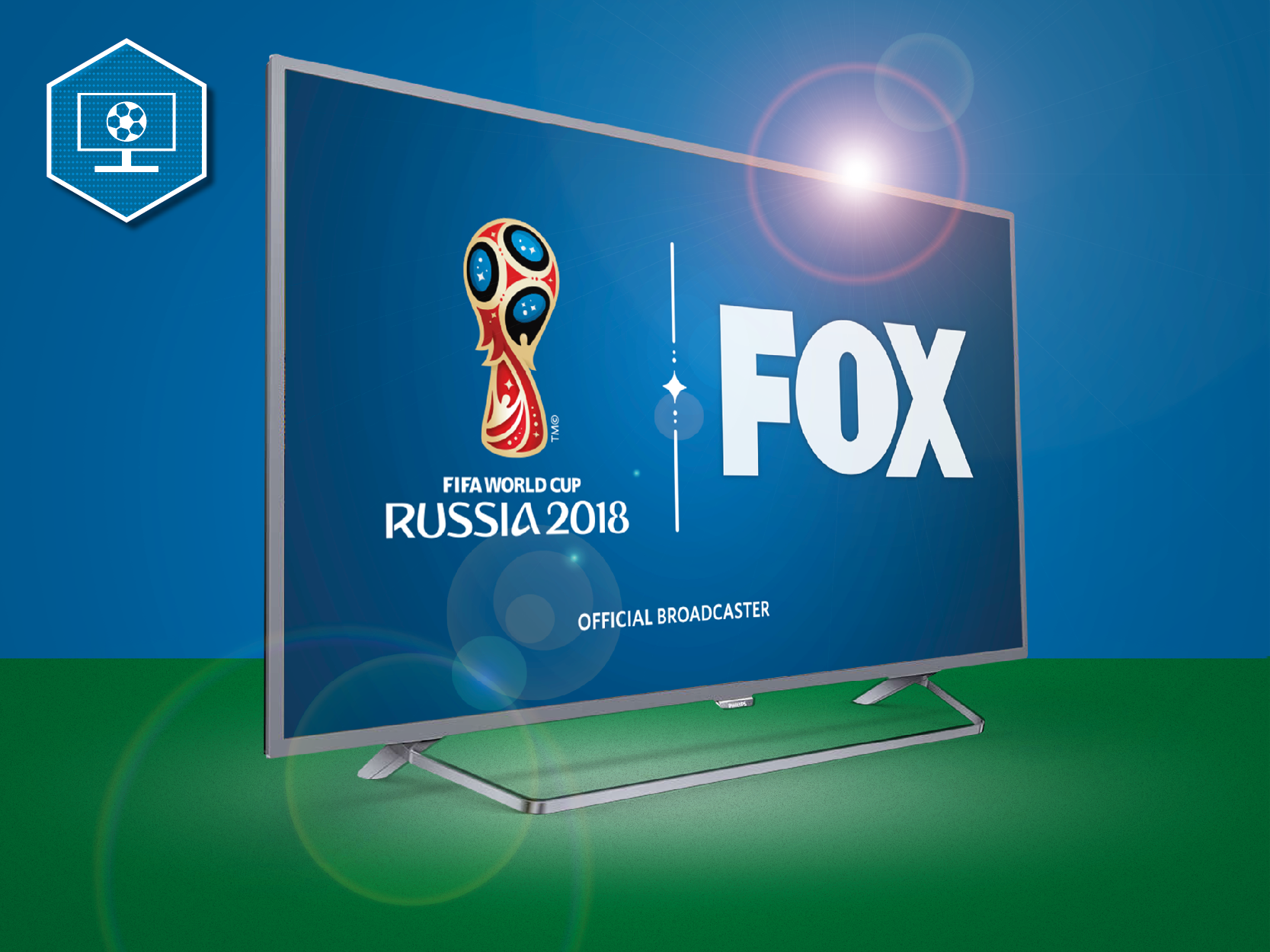 Going away during the tournament and worried about how you're going to stay up to date? Firstly, what the hell were you thinking? But don't worry, from American Samoa to Venezuela, pretty much every country on earth has World Cup coverage lined up (207 territories in total).
Most European countries will have games on free-to-air, particularly those involving the national team of whichever country you're in, but even the more obscure games shouldn't be hard to find. Even Italy has all games on terrestrial TV, despite the Azzurri not qualifying for the first time since 1958.
America's USMNT (United States Men's National Team) haven't qualified either, but if you're Stateside during the tournament, 38 games will be shown live on Fox, with the rest on Fox Sports 1. The whole lot will also be streamed online via Fox Sports Go and on fuboTV.
Fox will also use its Twitter account to show clips of each goal within seconds of the ball hitting the back of the net, plus it'll stream a daily analysis show called World Cup Now, although they'll only be for users in the USA (or those cheekily tuning in via VPN).
If you're more of a Snapchat fan, the channel will also put together a daily Story covering the best of the action and previewing what's to come.
On the other side of the world, Australia's SBS will stream a daily analysis show on Twitter called #WorldGameLive, although if you try to watch that here it'll obviously be upside down.
Download Fox Sports Go for iOS
How to watch the World Cup 2018…in virtual reality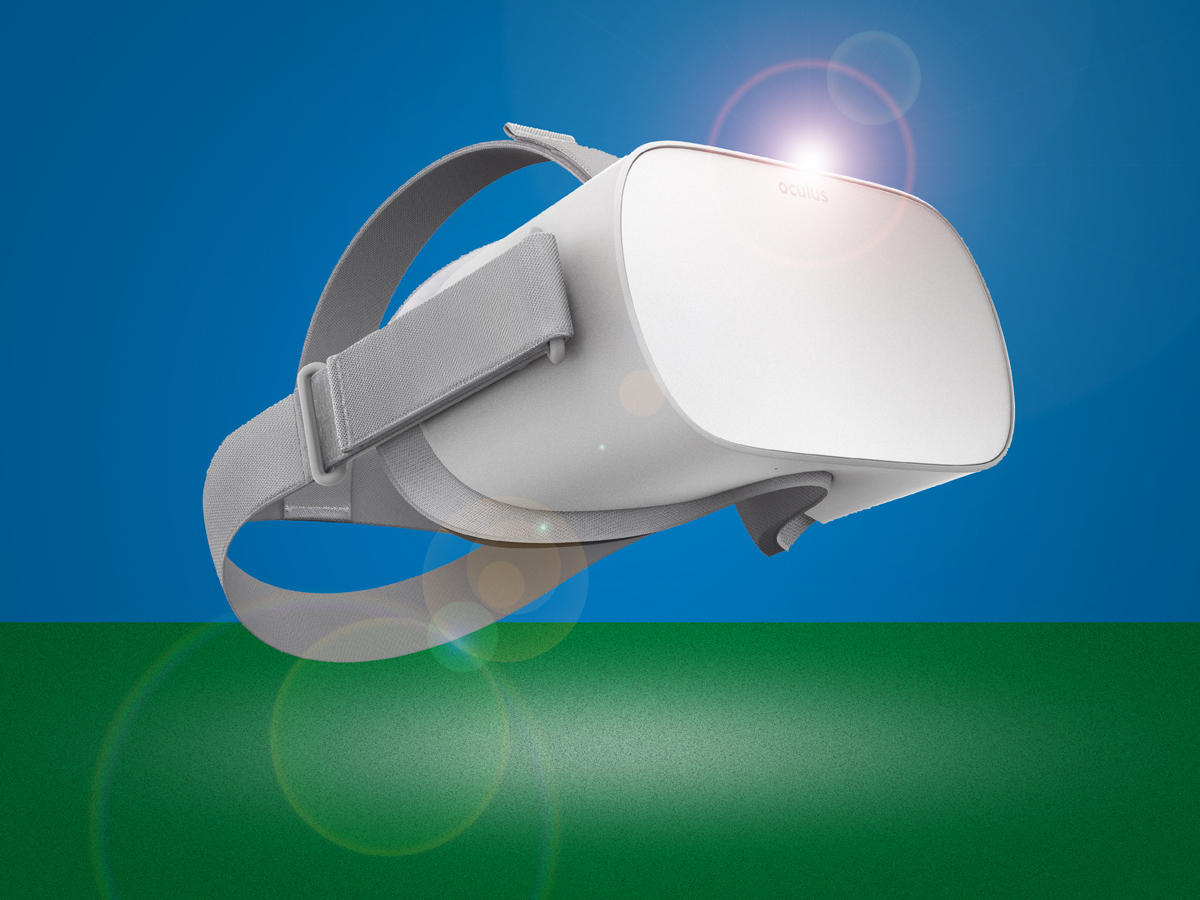 It's every football fan's dream to go to the World Cup, and while we might not be able to get you tickets or book your flights to Russia, the BBC may still be able to get you the best seat possible.
The Beeb will be launching a virtual reality app prior to the World Cup, which will let you watch each match from a simulated private box in a Russian stadium. You'll essentially be nicking Gary Lineker's spot for 90 minutes, with a fantastic view of the match from the BBC Sport sofa.
Not only will you be able to watch the game, but you'll also be able to bring up match statsitics via the virtual coffee table so you've got all the facts for that post-game debate with your mates. And when there's no game being played, you'll still be able to view World Cup match highlights on a massive virtual screen.
The virtual reality app will be available for free on Apple and Android devices, Gear VR, Oculus Go and PlayStation VR. That sadly means HTC Vive and Oculus Rift owners will be left out in the cold. But for those who do have a compatible device, simply download the 'BBC Sport VR – FIFA World Cup Russia 2018' app once it's released and then strap on the headset to get immersed in the World Cup action.