Bose QuietComfort Ultra Earbuds vs AirPods Pro: which wireless earbuds are best?
Premium ANC earbuds go up against each other – which will win?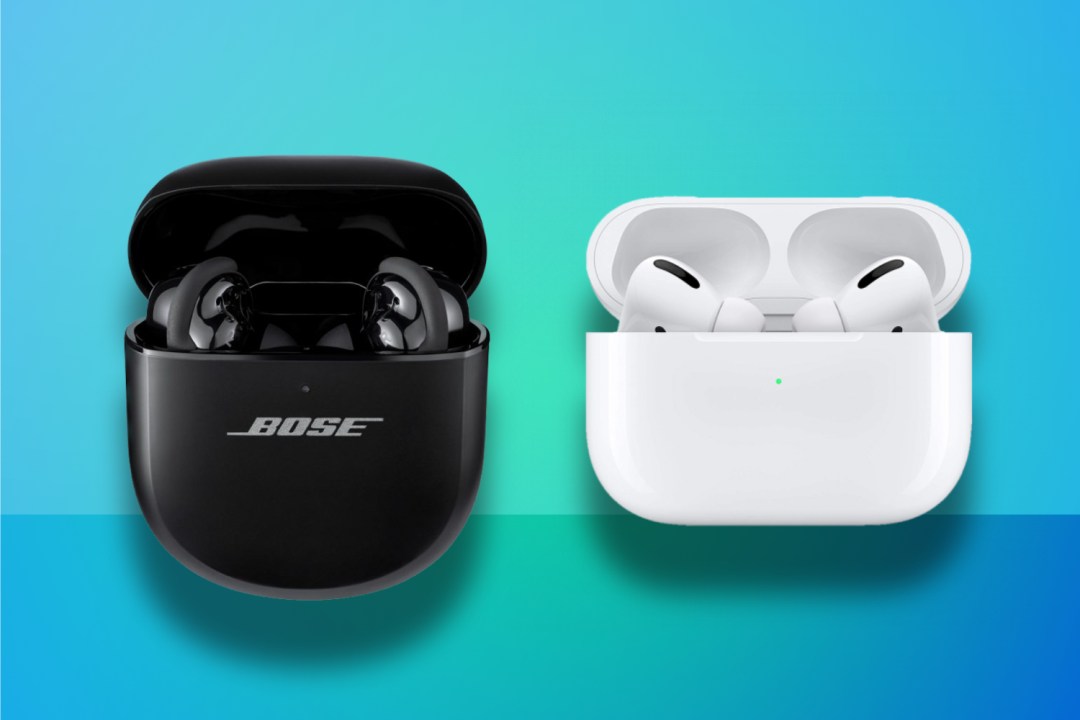 Just like the millions walking around with white stems dangling from their lugs, we agree that the latest AirPods Pro are a great set of wireless earbuds. They're super convenient, sound great, pack top-notch noise cancellation, and have plenty of premium features that blast out the competition. But new on the scene are Bose's recently released QuietComfort Ultra Earbuds – a set of wireless in-ears that are in a strong position to take on Apple's best.
While we've spent plenty of time with AirPods Pro 2nd gen since their launch in late 2022, we've not got our mitts on the QuietComfort Ultra Earbuds just yet. That means it's too early to say categorically which is best – but there's plenty of tech to talk about in the meantime. Here's how the two sets of earbuds stack up.
Design and function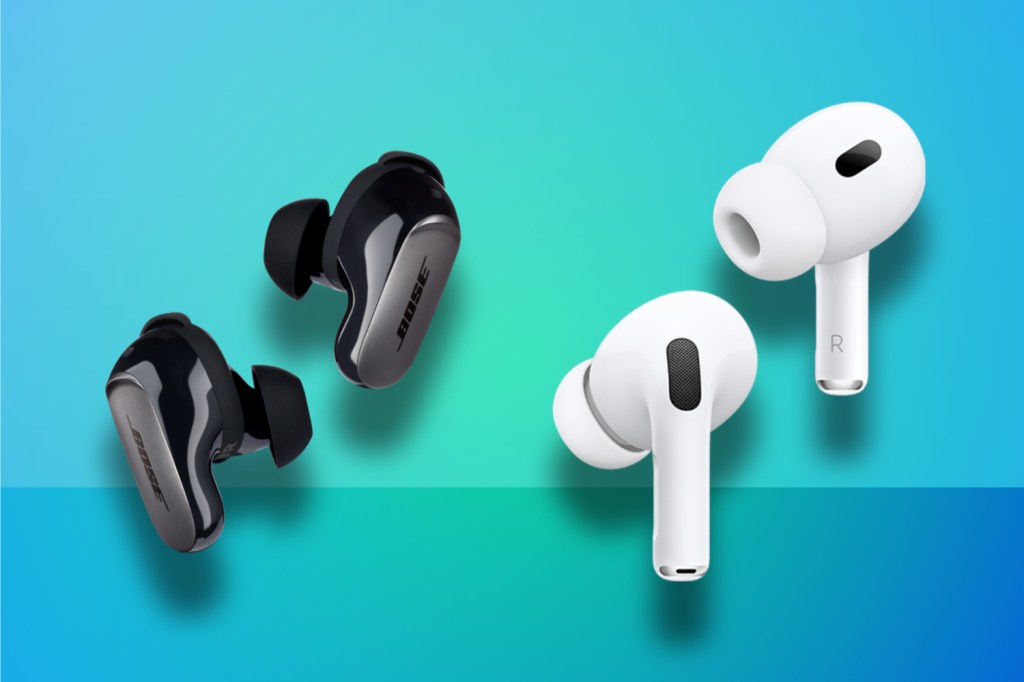 Bose's latest wireless buds look pretty similar to the previous-gen model, including the design. They're pretty chunky at first look, but the contrasting materials are easy on the eye. The matte effect on the outside of the buds seemed to attract fingerprints and smudge marks in our early hands-on, though. Each bud weighs in at a little over 6g, which is pretty standard compared to other wireless buds. Multiple ear tips included in the box should help to find your best fit.
The AirPods Pro look smaller in comparison, with a set of two toothbrush-looking stems that sit outside your ears. The charging case is a little smaller as well, being able to fit in that small jeans pocket that nobody ever asked for. Both the case and buds are glossy white, in true Apple fashion, with silver accents for the hinge and charging connector. You'll also find black sections on the buds to house mics and sensors. The AirPods Pro buds have a short stem. Each bud weighs just over 5g, so you'll hardly notice them sat in your ears.
There are no physical buttons on the QuietComfort Ultra Earbuds: everything is controlled via swipes and touches. You can play/pause music, adjust the volume, and toggle on noise cancellation. The AirPods Pro opt for similar touch and squeeze controls, letting you play/pause music, slide volume up, and access Siri.
Bose claims the battery on its buds will last up to 6 hours with ANC, or a total of 24 hours when you use the charging case. We can't guarantee this claim yet, but that'll be the first thing to test once we can get our hands on a pair. The AirPods Pro squeeze out a slightly shorter 5 hours of listening, but pack a higher 30 hours with the case. Both take up to three hours for a full charge via USB-C, but the AirPods can charge wirelessly.
Features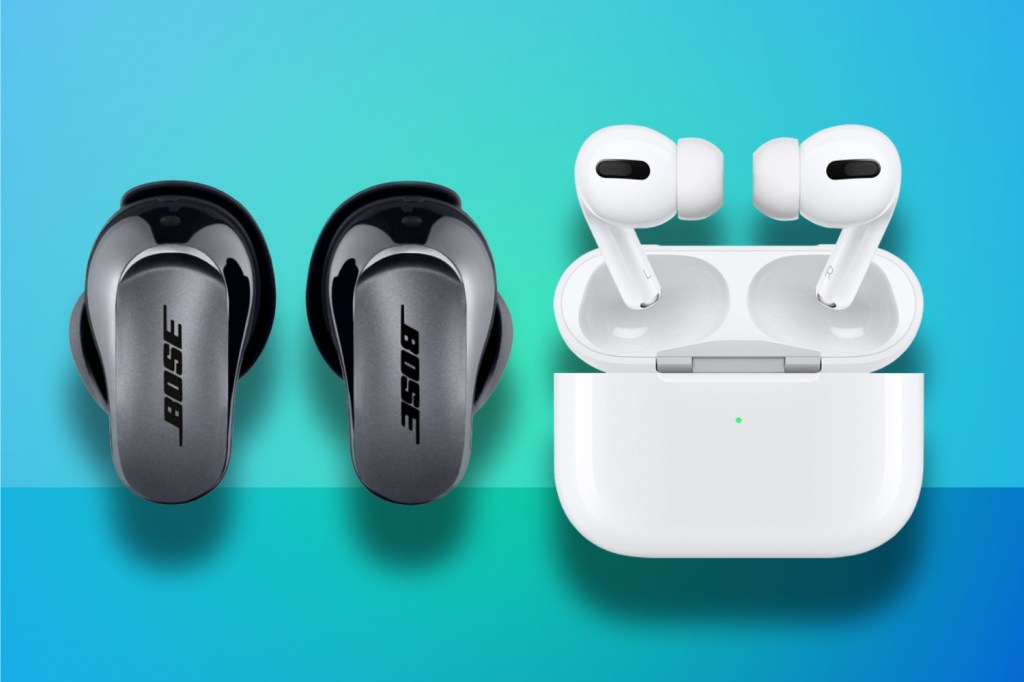 Bose is proudly touting its Immersive Audio tech as the QuietComfort Ultra Earbuds' top feature. It's a version of spatial audio that makes sound appear from all around you. Music and audio is meant to have a wide soundstage in front and to the sides, putting you right in the audio 'sweet spot' for a more authentic experience. There are two versions: 'Still' mode delivers a fixed sound when you're sitting down, and 'Motion' moves the soundstage around based on head movement. All adjustable EQing, custom modes and personalisation are done through the Bose app.
However, the AirPods Pro are arguably one of the founding fathers of Spatial Audio. Apple rolled out the tech back in 2021 with the original AirPods Pro, and has only improved it since. The feature is baked right into iOS for FaceTime calls and videos, as well as music and podcasts. They do a rather convincing job, and let you pick between head-tracked and still options.
Both headphones let you access a smart assistant depending on your device, but the AirPods support you yelling out "Hey Siri". Of course, the AirPods work best with iOS, but do support Android devices; the QuietComfort Ultra Earbuds support both. Bose's earbuds offer a customisable EQ and preset modes, and while the AirPods lets you fiddle around with bass or treble preferences, it's not quite the same. For a win on the AirPods side, the in-ears have IPX4 water resistance, while Bose's buds offer no protection.
Sound and noise cancellation
At first, we wondered whether Apple's second-gen AirPods Pro could meaningfully improve the audio quality from the first-gen. Spoiler alert: they can, and they do. Your favourite tracks are beefier, and pack much more of a punch. The AirPods Pro tend to opt for a more balanced EQ, not dipping too heavy into the bass. They're powered by 11mm dynamic drivers, which pump sound directly into your canals.
Until we can truly test the Bose QuietComfort Ultra Earbuds, it's hard to give a fully accurate opinion on sound quality. Bose's headphones have a reputation for clean audio, with well-balanced and immersive sound – so expect nothing less from the latest offering.
With AirPods Pro, the revamped Apple H2 chip helps improve noise cancellation, but full cancellation can sometimes be too good at times. Frequencies you should be hearing can be blocked out, so we'd suggest listening in Transparency mode. Bose has an equally impressive reputation for noise cancellation, so we expect big things from the QuietComfort Ultra Earbuds as well. Of course, we'll need to put them through their paces when we get our hands on them.
Price
The Bose QuietComfort Ultra Headphones are a bit pricier than most wireless buds. Pre-orders are open right now on the Bose website for $299/£300. That puts it around $50/£50 higher than comparable premium earbuds, nudging them more into premium territory.
The AirPods Pro (2nd generation) come in for slightly less. The latest spec bump with the USB-C charging case retails for $249/£229. It's pretty on par for wireless buds these days, but undercut the Bose over-ears by a decent amount.
Bose QuietComfort Ultra Earbuds vs AirPods Pro verdict: which is best?
Both the QuietComfort Ultra and AirPods Pro (2nd generation) are very similar offerings. The biggest differences come down to the features they offer and the price you'll have to shell out. As far as sound and design are concerned, both sets of cans are pretty evenly matched. Apple's offering may feel slightly more convenient than the Boses, but the Boses may seem more premium – if that's any factor in your decision-making. Until we can give the Bose QuietComfort Ultra Earbuds a dedicated review, it's tough to say whether they're worth the asking price.