The best soundbars and soundbases of 2017 – reviewed
Big or small, affordable or high-end, these soundbars and soundbases will boost the performance of your TV's sound in style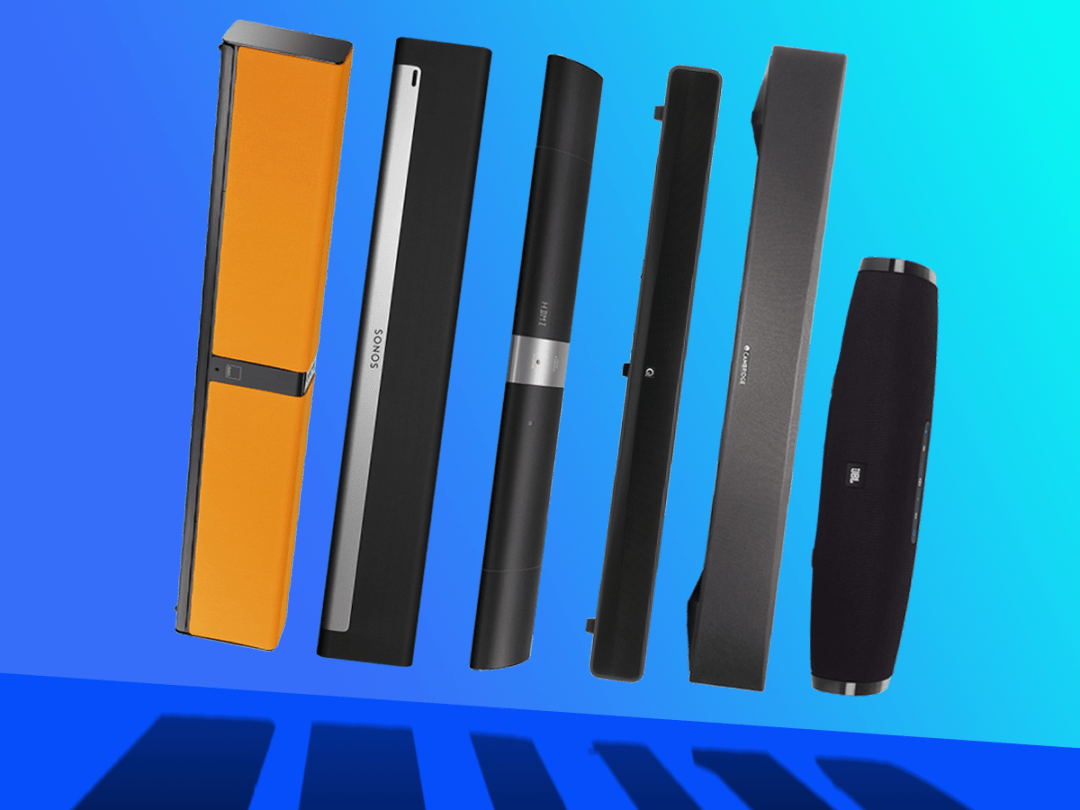 Not everyone can fork out on a fully-fledged 5.1 speaker system to grace their living rooms. But as voracious consumers of TV shows and films, we all want something that sounds better than what's oozing out of our slim new flatscreen TVs.
Soundbars and soundbases are the answer. Whether bar or box, they're the most convenient and effective way of injecting a bit of cinema magic into your humble living room.
To that end, we've rounded up ten of the best soundbars and soundbases you can find on the market, in two price categories. There's one for every home and use here, with plenty of clever technology, streaming features and exciting sound quality to reel you in. 
Additional words by Kashfia Kabir
Q Acoustics Media 4 (£349.99) – winner under £350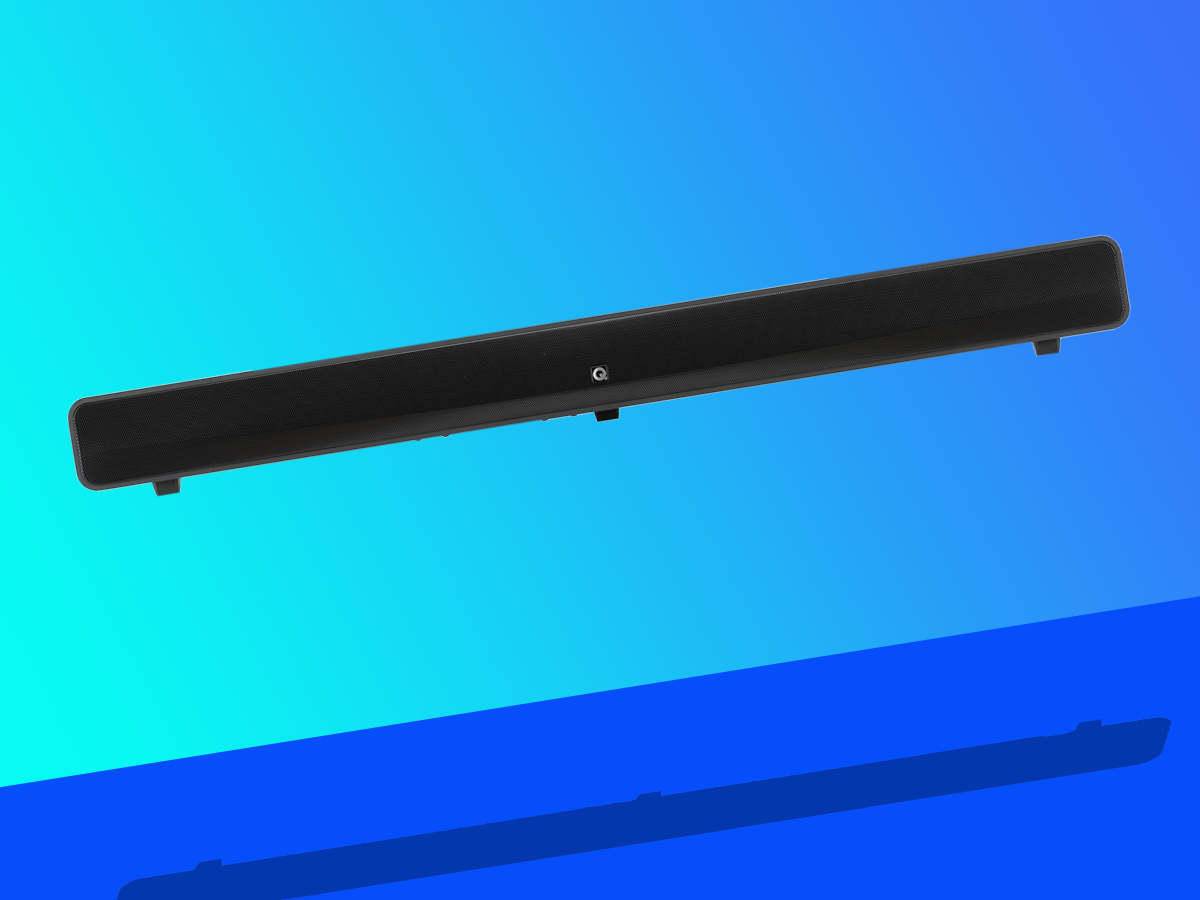 What's the story?
The Q Acoustics Media 4 is a simple soundbar. It has a couple of analogue inputs, an optical input for your TV, and aptX Bluetooth. That's it. No HDMI, no extra sound modes, no wireless subwoofer.
The bar's wonky trapezoid design has been crafted to accommodate a large, elliptical driver that acts as an internal subwoofer. It's one tidy, if oddly-shaped, package.
Sure, it doesn't look like much. And yet, this £330 soundbar has won a What Hi Fi? Product of the Year Award three years in a row. Not bad going at all.
Any good?
It's clear why it's been so successful the second we start listening: the Media 4 is ridiculously good. The sheer musicality of its performance is incredible, combining subtle detail, powerful dynamics and precise surround effects with confidence and ease.
The smooth and lively sound masks just how much control it has over the ebb and flow of a demanding soundtrack. Voices are clear and crisp and while it's not the biggest spread of sound, we don't care because we're far too engrossed in its performance.
It's hard to find fault when you get such a great sound for such a reasonable price. You'll need to make the right space for the Media 4 (or consider its more slender – if slightly less talented – M3 sibling), but you certainly won't regret it.
Buy the Q Acoustics Media 4 here from Amazon (UK) | Amazon (USA)
Stuff Says: ★★★★★
The best value soundbar that you can buy is also the best sounding at this price
Tech specs
Total power output: 100W; HDMI: no; Bluetooth: yes; wireless subwoofer: no; dimensions (hwd): 9 x 100 x 14cm; weight: 4.9kg
Canton DM55 – £330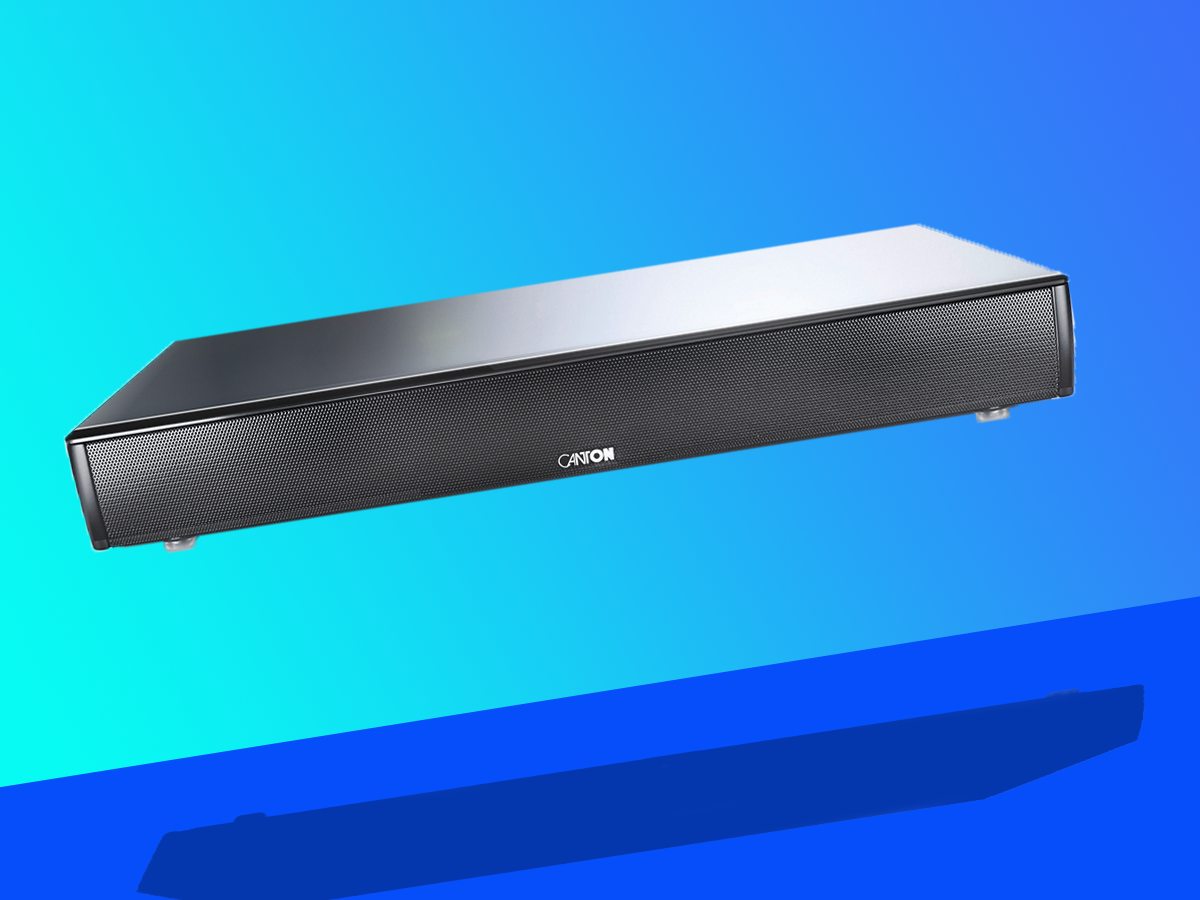 What's the story?
The Canton DM55 is a bit like dark chocolate: it may look plain and unassuming, but it's actually packed with a rich and full-bodied character. Unlike dark chocolate though, there's no bitter aftertaste.
This soundbase is as practical as they come, with the compact size working best for those with modest-sized living rooms and modest-sized TVs. That sleek glass top – new to the DM55 – adds a hint of style to the black box, and it's tough enough to withstand TVs weighing up to 40kg. Just make sure your TV's stand fits on top.
Any good?
Whether you're watching a movie or listening to music, the DM55 easily fills up a room with its meaty sound. Punches and explosions have that satisfying thwack and rumble to them, while the top end has just enough bite to keep you on edge without making you wince. It's not all brawn, either. Soundtracks swoop, swell and soar with a nimble touch and there's plenty of detail here to keep you hooked to the action on screen.
If you want that extra oomph to your TV-watching without spending too much or sacrificing too much space, the DM55 is worth a look.
Buy the Canton DM55 here from Amazon (UK)
Stuff says: ★★★★★
Space-savers on a budget should look no further than this excellent soundbase
Tech specs
Total power output: 200W; HDMI: no; Bluetooth: yes; wireless subwoofer: no; dimensions (hwd): 7 x 54.5 x 30cm; weight: 5kg
Cambridge Audio TV5 v2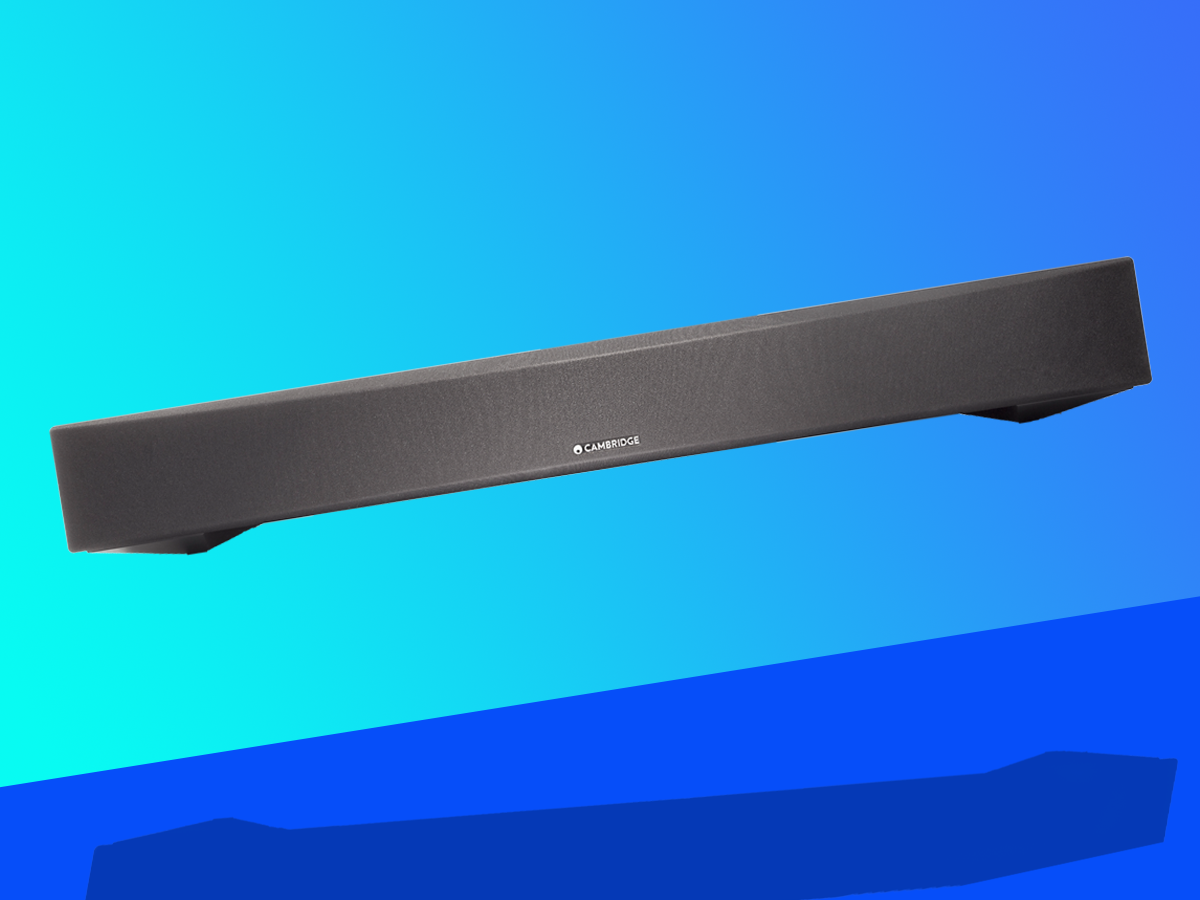 What's the story?
It's not going to win any awards for name originality, but then the second iteration of Cambridge Audio's TV5 soundbase hasn't exactly got a past to be ashamed of.
The original TV5 was powerful, punchy and well-priced, and its successor brings more of the same plus a handful of upgrades. These include a new HDMI port, twice as much power, an improved bass response and more stable aptX Bluetooth connection.
Its sound is handled by two 6cm drivers and a couple of 16cm subwoofers, which are housed in a 70cm-wide design that'll slide under most TVs with minimal fuss. It's not exactly stylish, but few soundbases really are.
As well as the new HDMI port, there's 3.5mm, RCA and optical inputs available too, plus that improved Bluetooth for wireless music playback.
Any good?
The TV5 v2 manages every element of the frequency range with poise and consideration, giving each the space they require, while keeping it all nicely organised in the process.
The bass is tight, but forceful, and the midrange focused and full of insight. At the high-end, even the sound of glass shattering can't unsteady the level-headed TV5 v2, which delivers a crisp and precise sound, even at high volumes.
It might not quite compete with the Canton DM55 for out-and-out detail in the mids, but it does provide a greater sense of scale and a more powerful low end in reply. That's a trade off many will be happy to make.
Stuff says: ★★★★★
Look past the bland design and the TV5 v2 offers a superb performance from top to bottom
Tech specs
Total power output: 150w; HDMI: yes; Bluetooth: yes; wireless subwoofer: no; dimensions (hwd): 10 x 73 x 34cm; weight: 8.14kg
Yamaha YSP-1600 (£350)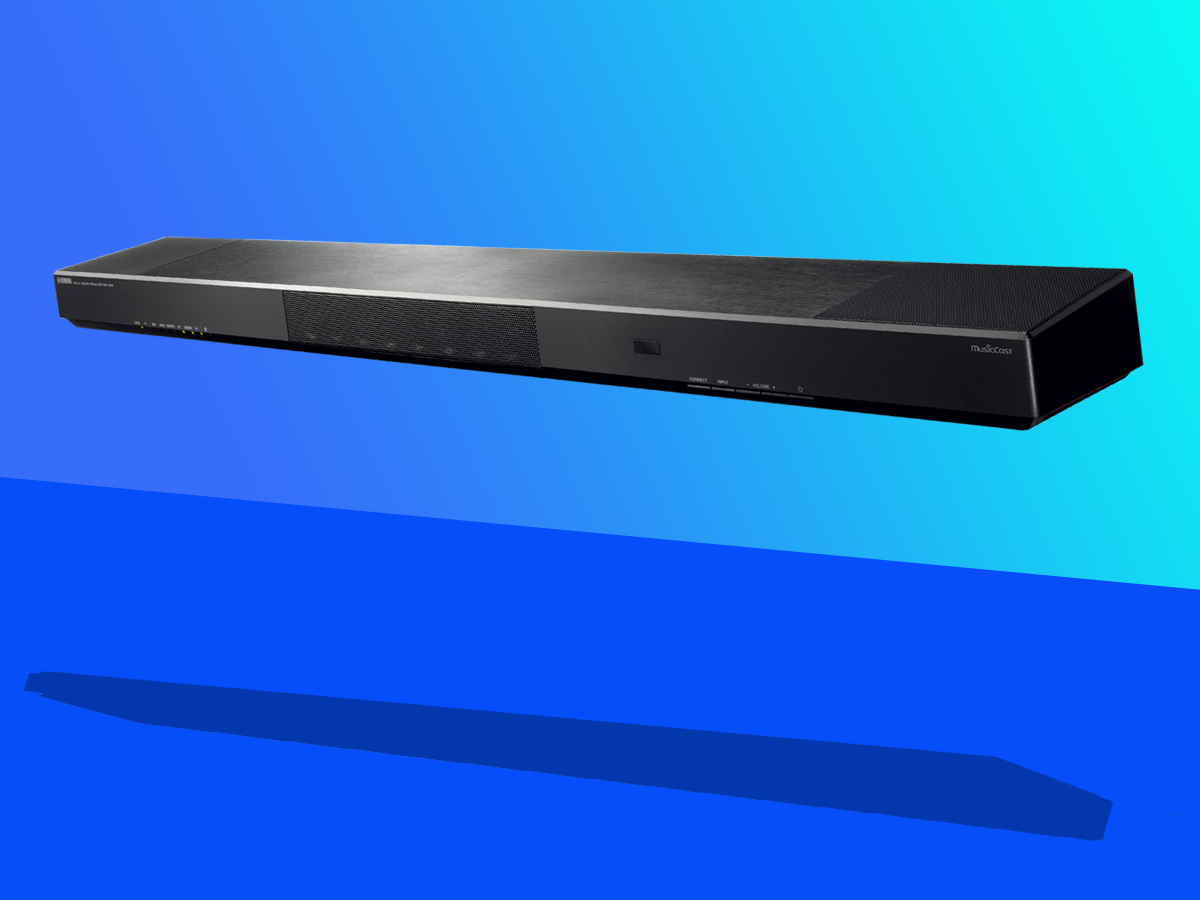 What's the story?
Yamaha has spent years perfecting the tech behind its Digital Sound Projectors: lots of tiny speakers that cleverly bounce sound rays around the room to give you a virtual 5.1 surround experience. All from a single bar.
Add in MusicCast (Yamaha's multi-room feature that lets you mix'n'match products to create a system), AirPlay, Bluetooth, high-res audio and 4K support, and you've got one hell of a one-bar streaming machine.
Any good?
On the plus side, there are enough streaming and multiroom features here to keep you busy for hours. Everything is really slick, too. Take the auto calibration, which tunes the YSP-1600's eight 2.8cm speakers to your room at the press of a single button. Once done, you get a pleasingly wide arc of sound where special effects whizz around merrily – spaceships, stunt cars, flying monkeys, you name it. There's a great sense of movement in that big open space.
But it's not as exciting as older generations of Yamaha's soundbars have been – or indeed the pricier YSP-2700. The dynamic shifts from quiet to loud could be more dramatic, and we want more punch and detail to really get us sucked into the action on screen. It's not bad by any means, but these days others are better.
Buy the Yamaha YSP-1600 here from Currys PC World (UK) | Amazon (USA)
Stuff Says: ★★★★✩
Super streaming powers, but no longer the leader of the pack
Tech specs
Total power output: 80W; HDMI: yes; Bluetooth: yes; wireless subwoofer: no; dimensions (hwd): 6.5 x 100 x 13cm; weight: 4.7kg
JBL Boost TV (£170)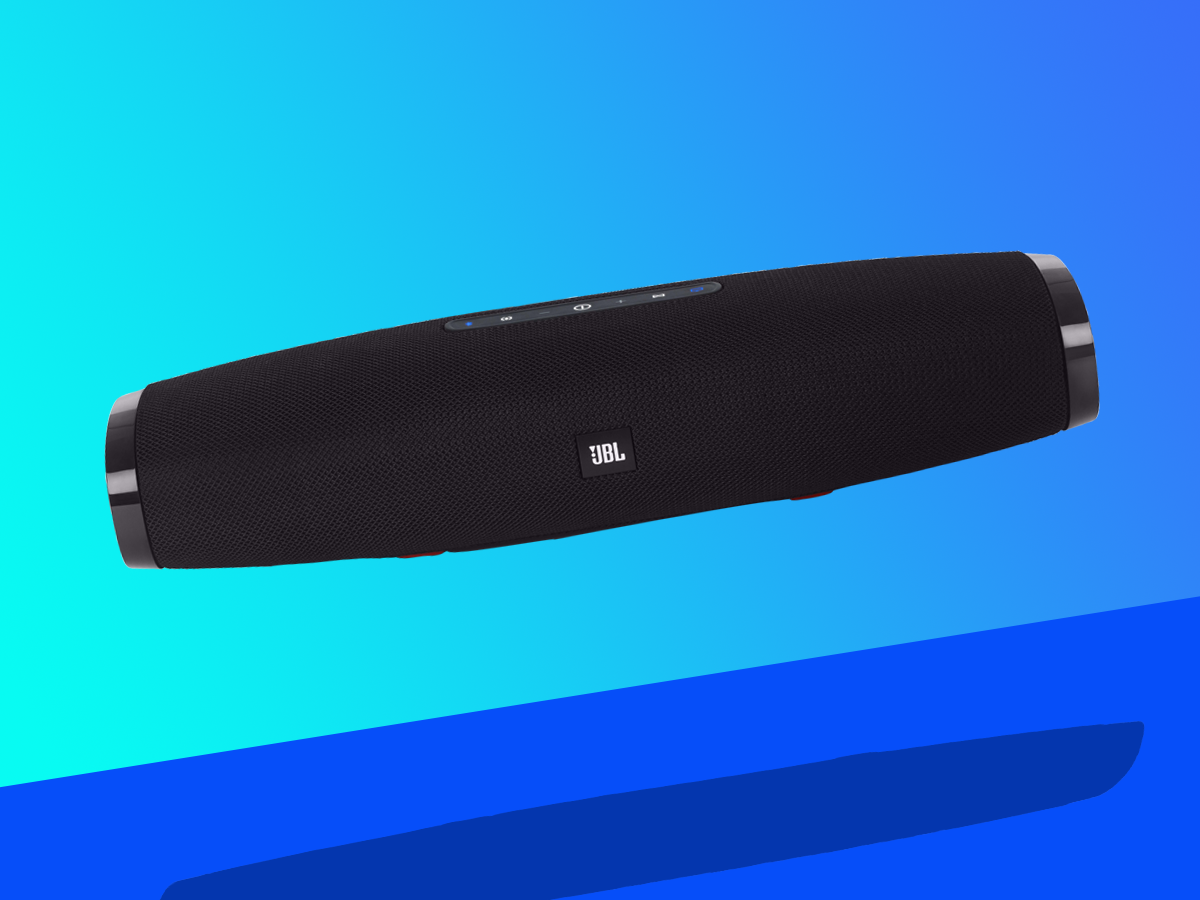 What's the story?
While it's clear that not every room can accommodate a full 5.1 surround sound setup, even squeezing in a soundbar or soundbase can be a push in some cases – particularly for smaller TVs in places such as the kitchen or bedroom.
That doesn't mean you should have to put up with dodgy sound, though. The JBL Boost is a dinky soundbar measuring just 38cm wide, which makes it the ideal companion for your 32-42in telly.
It looks a little more like one of JBL's wireless speakers than a soundbar, but comes complete with 3.5mm and optical inputs alongside Bluetooth connectivity, giving you more options than you might expect at the price.
Any good?
From a soundbar this size (and perhaps, this price), you can't expect the sort of room-filling sound that you'll get from others in this category. It's not got as much power in the low end either.
It gives both a good go though, and offers a bass performance that is far from lightweight. There's still a decent amount of depth to the lower register, but just not a lot of space to let it breath. A busy action scene will see it easily congested.
It makes up for this with a great tonal balance and a decent handle on dynamics. Though it might not be the airiest of listens, it works within its abilities to deliver the peaks and troughs of a soundtrack, with the drive and agility to keep things exciting.
There's plenty of clarity through the midrange too, though this does harden up when the volume gets pushed.
Buy the JBL Boost TV here from Amazon (UK) | Amazon (USA)
Stuff Says: ★★★★✩
It can't compete for bass weight or breadth of sound, but if you're tight on space or cash, the JBL Boost TV is well worth a look
Tech specs
Total power output: 30w; HDMI: no; Bluetooth: yes; wireless subwoofer: no; dimensions (hwd): 8 x 38 x 12cm; weight: 1.8kg
Dali Kubik One (£800) – winner over £350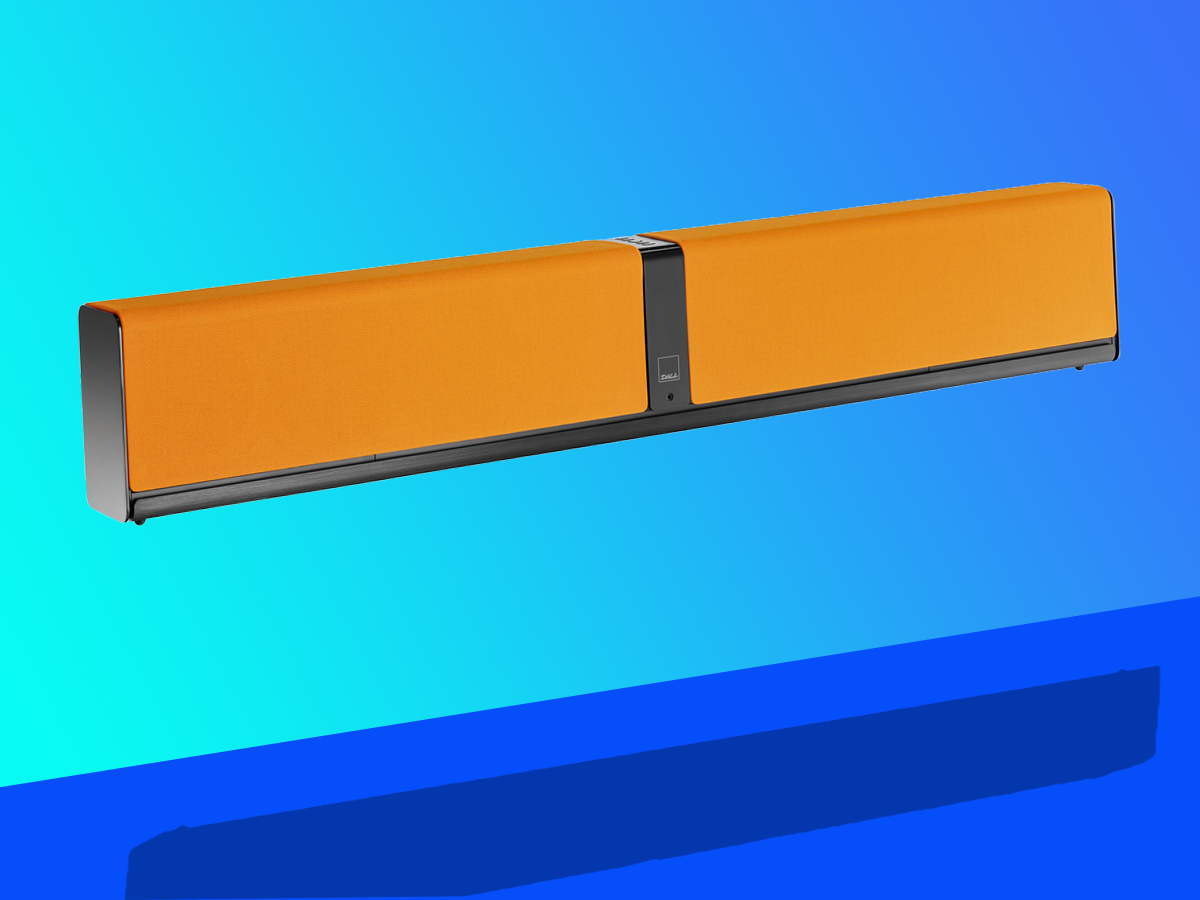 What's the story?
Soundbars are meant to be heard, not seen. Someone must've forgotten to tell Dali that, because the Kubik One is a stunner. It looks like a high-end lifestyle product, although to be fair that's the least you should expect given the £800 price tag.
The striking orange grille of our sample can be swapped for alternatives in white, black, purple, green, red and more. But there's more to the Kubik One than a pretty exterior. The chassis is a single aluminium piece that staves off unwanted resonance; it's got a microUSB port for connecting your Mac or PC; and it can handle high-res files up to 24-bit/96kHz. Now it's just showing off.
Any good?
Dali knows a thing or two about making great-looking, great-sounding loudspeakers, and that Danish heritage comes through in the Kubik One. It's a riveting listen. The scale of sound is immense, with effects pinging around with punch and precision. There's ample low-end heft, and plenty of nuance and texture to every ounce of detail.
The sound is impressively clear and controlled amidst the bold dynamics, and we couldn't tear ourselves away from listening to it. It's not the kind of performance we expect from soundbars – it's wholly captivating.
Apart from making sure your TV is tall enough to not get cut off by the tall bar (the Dali stands 16cm high), the soundbar is a dream to use. If you've got the cash to splash, this is one talented system worth investing in.
Buy the Dali Kubik One here from Amazon (UK) | Amazon (USA)
Stuff says: ★★★★★
A gorgeous, high-end performance for a high-end price
Tech specs
Total power output: 100W; HDMI: no; Bluetooth: yes; wireless subwoofer: no; dimensions (hwd): 16 x 98 x 10cm; weight: 9.6kg
Philips Fidelio B5 (£550)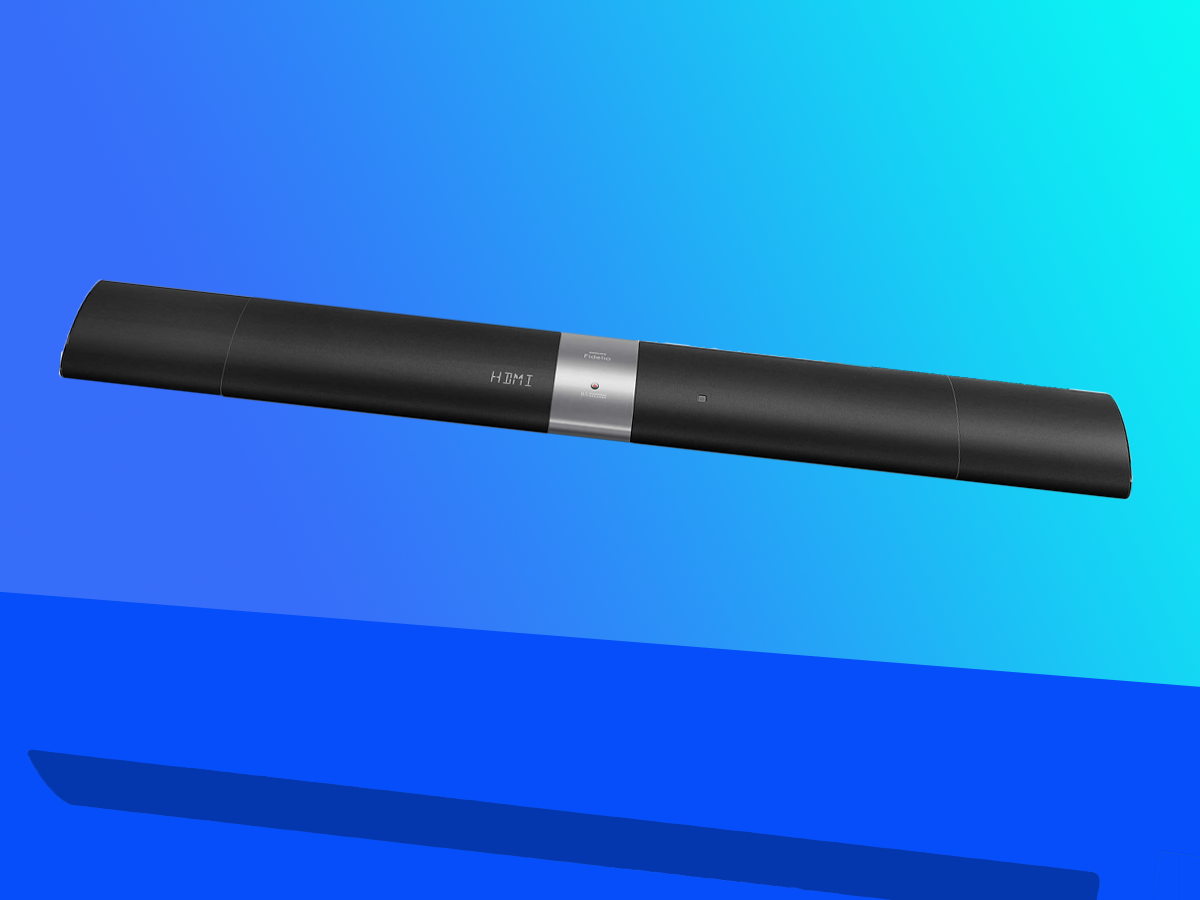 What's the story?
This Philips isn't just a soundbar: it's a shape-shifting 4.1 system with detachable ends that can double up as surround or multi-room speakers. It's also got some ingenious tech inside that makes using it as fuss-free and wire-free as possible.
For instance, the Fidelio B5's ends automatically switch to wireless mode when detached from the main bar. Clever. You can then place them anywhere you want: as rear speakers for an impromptu surround sound set-up, or take them into other rooms for a continuous stream of sound around your home. Double clever.
Did we also mention this soundbar has aptX Bluetooth, NFC and HDMI connectivity? £550 is starting to look like great value at this point.
Any good?
All this tech would be useless if the Fidelio B5 didn't sound good. Thankfully, its sound is solid, spacious and dynamic, with no gaps between the speakers when in surround mode.
This is a subtle effect, but it does the job: you definitely feel more immersed in what you're watching. Detail levels are sky high, while the rumbling bass – courtesy of the slim subwoofer – charges along with accuracy and power.
If you want an all-in-one product that sounds as exciting as it looks, this Philips is your best bet.
Buy the Philips Fidelio B5 here from Amazon (UK) | Amazon (USA)
Stuff says: ★★★★★
A clever and innovative shape-shifting soundbar that also sounds fantastic
Tech specs
Total power output: 210W; HDMI: yes; Bluetooth: yes; wireless subwoofer: yes; dimensions (hwd): 7 x 103.5 x 15.6cm; weight: 4.2kg