Apple iPhone XS vs iPhone XS Max vs iPhone XR: Which should you buy?
Three phones, three price tags, and many differences between them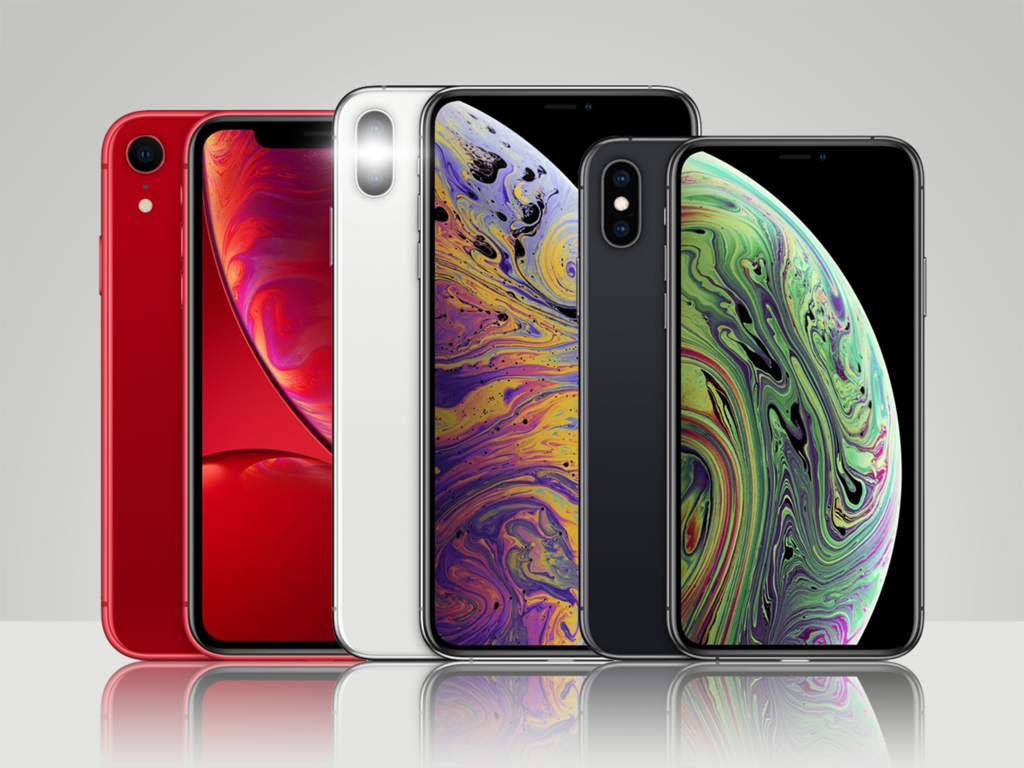 Another year, another tough decision for iPhone fans – and Apple made this year's choice perhaps the hardest one to date.
This time around, Apple unveiled three different iPhones, and all three are plenty compelling in their own right. Granted, all three look about the same at a glance, but it's the little (and bigger) differences that'll really drive your decision between the iPhone XS, iPhone XS Max, and iPhone XR.
What sets these phones apart and which is the one best suited for you, assuming you're on the hunt for a pricey new iPhone? Here's what we think, now that we've reviewed all three handsets.
iPhone XS vs XS Max vs XR: Specs
Apple iPhone XS
Screen: 5.8in OLED, 2436×1125 (458ppi)
Rear cam: Dual 12MP, f/1.8 + f/2.4, Dual OIS
Front cam: 7MP
Video: 4K @ 60fps; slo-mo 1080p @ 240fps
Processor: A12 Bionic chip
Storage: 64GB, 256GB, 512GB
Wireless charging: Yes
Waterproof: Yes (IP68)
Battery: 14 hours (video)
Colours: Silver, Space Gray, Gold
Dimensions: 144 x 71 x 7.7 mm; 177g
Price (GBP): from £999
Apple iPhone XS Max
Screen: 6.5in OLED, 2688×1242 (458ppi)
Rear cam: Dual 12MP, f/1.8 + f/2.4, Dual OIS
Front cam: 7MP
Video: 4K @ 60fps; slo-mo 1080p @ 240fps
Processor: A12 Bionic chip
Storage: 64GB, 256GB, 512GB
Wireless charging: Yes
Waterproof: Yes (IP68)
Battery: 15 hours (video)
Colours: Silver, Space Gray, Gold
Dimensions: 156 x 77 x 7.7 mm; 208g
Price (GBP): from £1099
Apple iPhone XR
Screen: 6.1in LCD, 1792×828 (326ppi)
Rear cam: 12MP, f/1.8, OIS
Front cam: 7MP
Video: 4K @ 60fps; slo-mo 1080p @ 240fps
Processor: A12 Bionic chip
Storage: 64GB, 128GB, 256GB
Wireless charging: Yes
Waterproof: Yes (IP67)
Battery: 16 hours (video)
Colours: Black, White, Blue, Yellow, Coral, (Product)Red
Dimensions: 151 x 76 x 8.3 mm; 194g
Price (GBP): from £749
Design: The X factor
As mentioned, the phones are nearly identical upon first glance. All three are clear successors to the iPhone X, packing in the same kind of screen-centric, edge-to-edge design on the front, glossy glass on the back, and plenty of premium polish and punch.
But there are differences, and they're a little more significant than you might expect. The iPhone XS and iPhone XS Max are doppelgangers aside from size: the Max is larger, to accommodate the bigger display, but otherwise they come in the same colours and pack in stainless steel.
The iPhone XR is different, however. Size-wise, it falls between the two XS models, but it's a little thicker than both. Instead of stainless steel, the XR uses aluminium for the frame, and it offers a wider array of frame and backing colours – including blue, yellow, and coral. The end result exudes less a sense of luxury, but the colour options are certainly more playful and pack more personality.
The iPhone XS and XS Max are both IP68 rated for water and dust resistance, with the ability to survive a drop in up to 2 meter of water for up to 30 mins, while the iPhone XR sticks with IP67 and 1 meter for 20 minutes.
Screen: Clear differences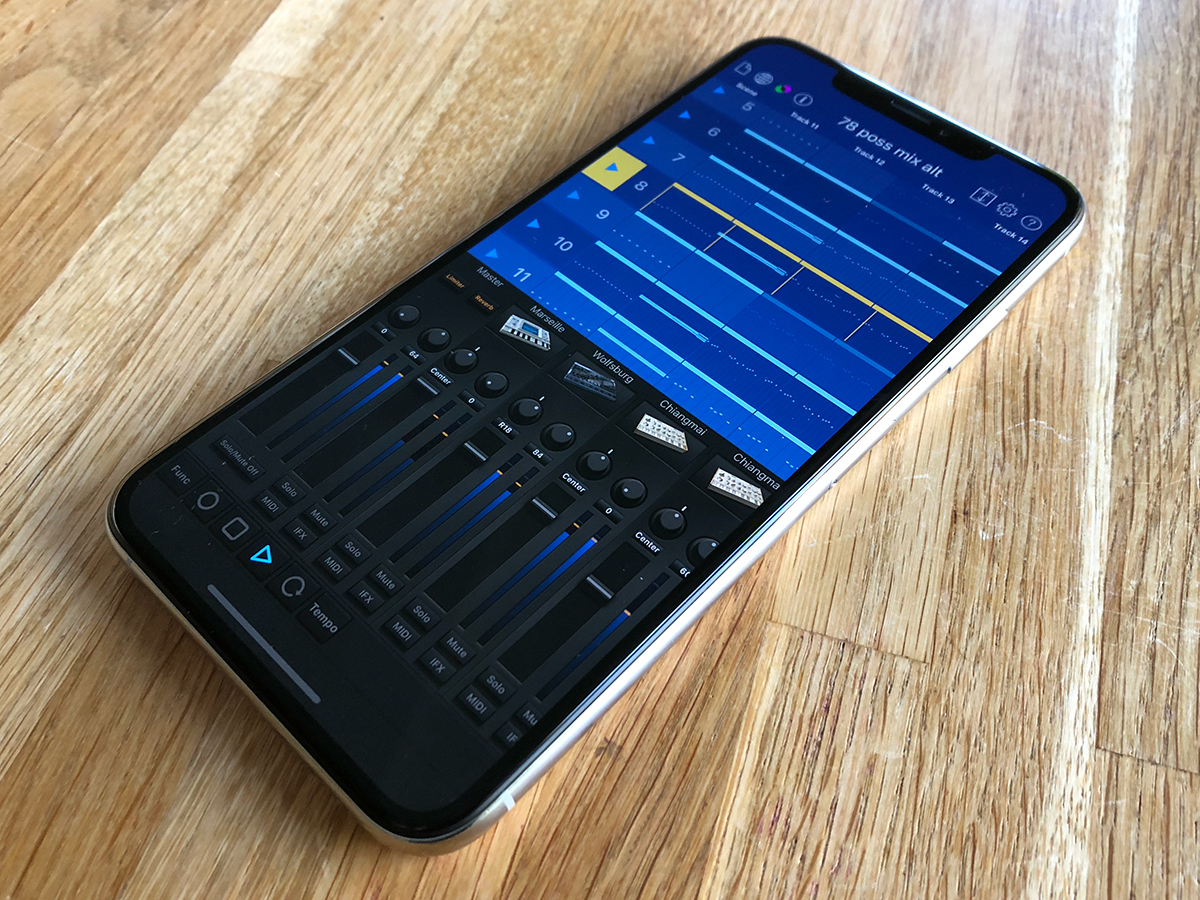 When it comes to the screen, all three phones have large displays – but there are big differences in panel quality and resolution.
The iPhone XS and XS Max (shown) both use Super Retina HD OLED panels, much like the iPhone X, which provide brilliant contrast and true backs – and this year's displays offer 60% more dynamic range than before. As expected, they look fantastic. Both phones also sit at 458 pixels per inch, with a 2436×1125 resolution for the XS and 2688×1242 on the XS Max. The larger Max can also handle apps in landscape view, with a split look allowing dual panes in supported apps.
On the other hand, the iPhone XR sticks with an LCD panel, although it's a new Liquid Retina panel that Apple says is more advanced than any smartphone LCD to date. That said, the 1792×828 resolution is underwhelming – it matches the 326ppi count of the iPhone 8, which looked fuzzy last year and still looks fuzzy now. Surprisingly, it's still a pretty good-looking display, but it definitely pales in comparison to the others… not to mention the screens of most other recent flagship phones.
Also, the iPhone XR has a fair bit more bezel around the display, seemingly due to the different panel tech in play, plus it lacks the 3D Touch pressure-sensitivity still found in the iPhone XS and XS Max.
Camera: One or two?
More is better when it comes to smartphone cameras, right? Sure, usually, and it's true that the dual-camera setups of the iPhone XS and XS Max (shown) pack some perks. But the iPhone XR is also pretty well-equipped with its single shooter.
All three have a 12-megapixel (f/1.8) wide-angle camera with optical image stabilisation on the back. Likewise, all three boast the new Smart HDR feature that uses a faster sensor and improved processor to snap several concurrent photos and then immediately stitch them into one brilliant result. It's pretty fantastic.
The iPhone XS and XS Max benefit from the second back camera, a 12MP telephoto (f/2.4) lens, which enables 2x optical zoom and extended digital zoom, as well as Portrait shots and bokeh effects. You can also adjust the focal depth after taking a Portrait shot, letting you tweak the background blur.
The iPhone XR can also now do Portrait photos via smart software rather than a second back camera, although it's a little less reliable and you have to get closer to your subject. Also, it doesn't work with animals or objects, unlike the XS and XS Max.
They all pack the TrueDepth front-facing camera system from the iPhone X, as well, with a 7MP camera flanked by sensors that can scan your mug for Face ID security and Animoji. It also includes the depth slider functionality for selfies. There are no differences between the front cameras on these three iPhones.
Performance: True powerhouses
All three of these phones are essentially identically equipped when it comes to performance – and collectively, they represent what is now the most powerful smartphone on the market.
That's because last year's A11 Bionic chip was still the fastest out there, and now the A12 Bionic chip delivers notable gains, including two performance cores that are up to 15% faster than the A11 and four efficiency cores that use up to 50% less power than in last year's chip.
It's the first 7nm chip to reach a production smartphone, and it includes a massively enhanced Neural Engine that is up to nine times faster than before, capable of 5 trillion operations per second. It'll learn from your usage, recognize patterns, empower augmented reality experiences, and plenty more.
The only difference comes down to RAM. The iPhone XS and XS Max each have 4GB RAM, while the iPhone XR settles for 3GB. The pricier phones might be a little better equipped to handle multitasking and processor-taxing needs, but we didn't notice a real difference in everyday usage. We did encounter an annoying software bug with the camera on the XR, but have to think that will be patched out.
Battery and perks: Surprise leader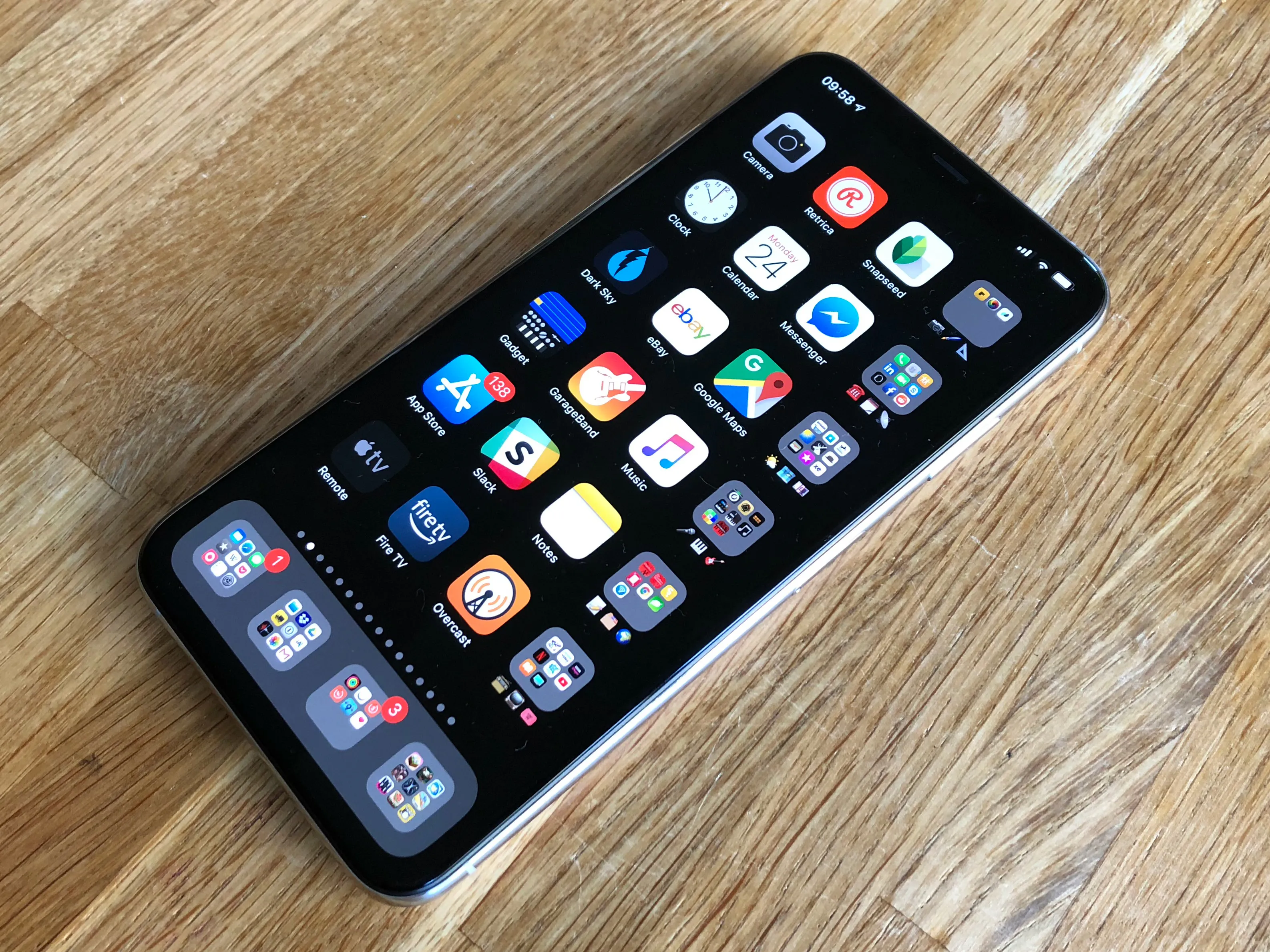 All three new iPhones promise more battery life than their predecessors… and the iPhone XR, surprisingly enough, is the best of the bunch. It claims up to 15 hours of internet usage and 16 hours of wireless video playback.
Meanwhile, the iPhone XS suggests 12 hours of internet browsing and 14 hours of video, while the iPhone XS Max (shown) bumps up to 13 hours of internet and 15 hours of video. Looks like that lower-resolution screen is paying dividends for the iPhone XR. They all offer wireless charging, plus they're fast-charge capable.
The XS models come in 64GB, 256GB, and 512GB storage sizes, while the iPhone XR aims a bit lower with 64GB, 128GB, and 256GB editions. No support external storage, as usual.
None have 3.5mm headphone ports, either, like the last couple iPhone releases… and this time around, Apple won't give you the little dongle adapter to plug your headphones into the USB-C port. Boo, Apple.
Verdict: Tough decision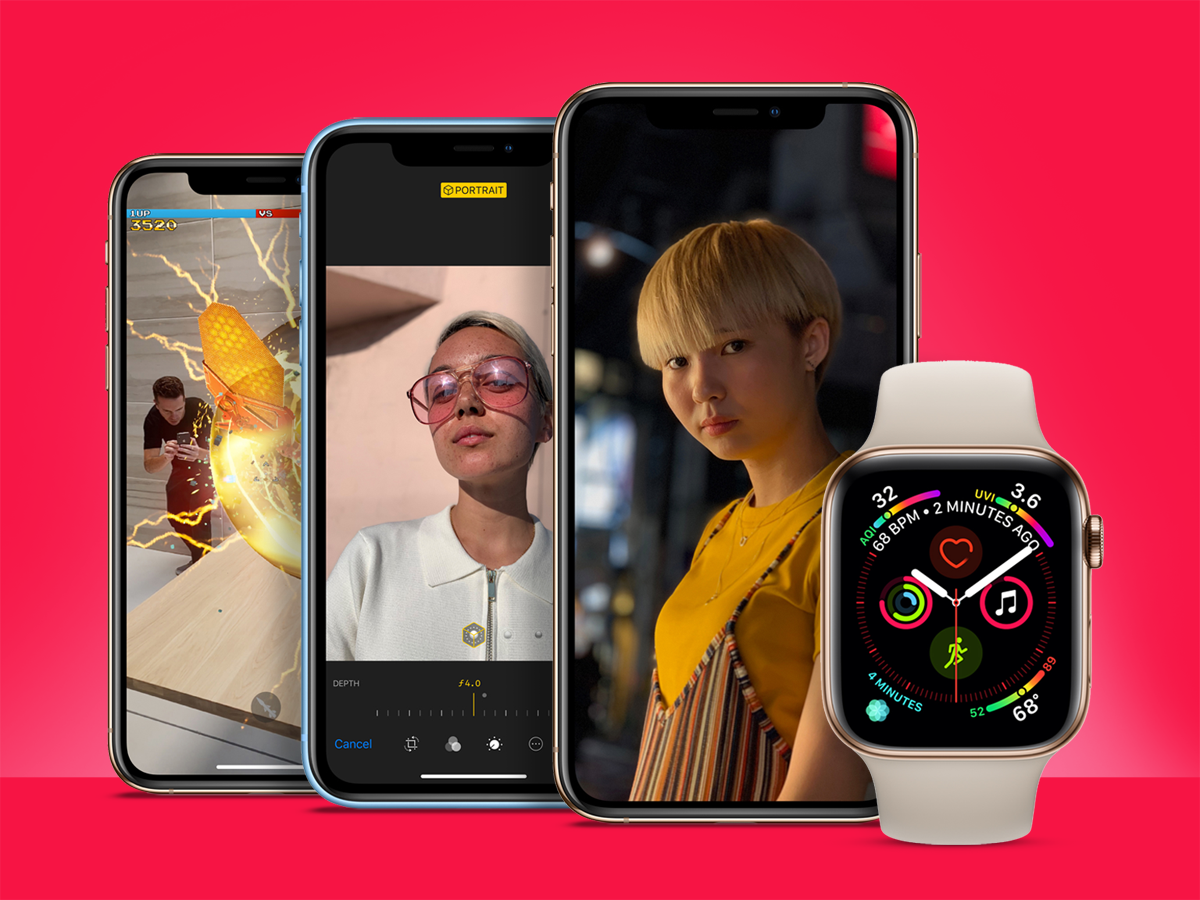 Three iPhones (shown with the Apple Watch Series 4), three price points, and three target buyers. Which is for you?
The iPhone XR is clearly the new "entry-level" iPhone at £749+, if you're on the hunt for cutting-edge internals. It's not as premium or high-end as the XS models, but the £250 savings is hard to ignore, plus the colours are plenty alluring. If you want all the key benefits of the iPhone X's revamped design without spending a grand, then this is the phone for you. Likewise, if you put punchy style over top-end tech, this is your new iPhone.
Meanwhile, the iPhone XS is a straight-up iPhone X replacement at £999. Same size, same look, new tech. If you loved the size and feel of last year's phone and just want the feature enhancements, or if you coveted the iPhone X but weren't ready to upgrade before now, then this might be the phone for you. Given the edge-to-edge design, this large-display phone can't help but feel pretty comfortable in most hands.
And if you have larger hands or just love an enormous display, then you might consider spending the extra scratch for the 6.5in iPhone XS Max. It seems huge, but really, it packs that massive screen onto the approximate body size of the iPhone 8 Plus. It's surprisingly comfortable to use.
Granted, £1099+ is an absolutely incredible amount of money to spend on a smartphone. It's mad, really. But if you could justify the iPhone X's price (or can justify the XS' price), then what's another £100 for a larger screen and bonus battery uptime?
And if all of these phones sound ridiculously overpriced, Apple is still offering the iPhone 7/7 Plus and iPhone 8/8 Plus at solid discounts. They might seem like an even better deal now compared to the XS/XR price points.