Best Apple HomeKit devices: get set up with Apple's smart home system
Smarten up with Siri's assistance - here's our guide to the best Apple HomeKit devices
Sharing might be caring, but Apple prefers to keep it in the family. Where Google and Amazon allow their smart assistants to take up residence in all manner of third-party products, Apple is a stricter parent. Here's our guide to the best Apple HomeKit devices.
From lights and locks to thermostats, cameras and soundbars, the list below features our pick of the best tech that plays nice with HomeKit and AirPlay 2 – so you can convert your analogue abode into an iPad while you wait for Siri to be set free.
The best AirPlay 2 smart speakers
Apple HomePod Mini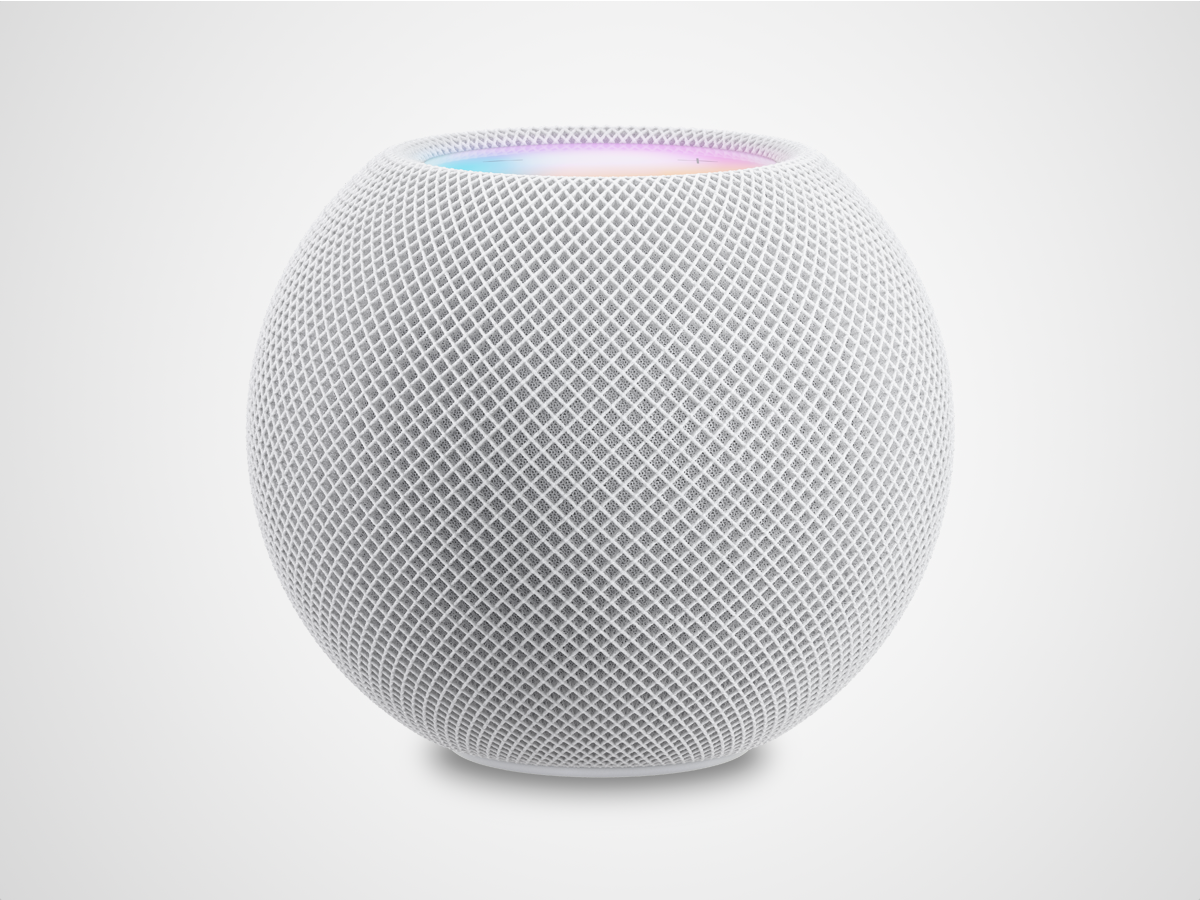 Priced to compete with the Amazon Echo and Google's Nest Audio, Apple's HomePod Mini is a very different proposition to the full-size HomePod which came before it. More rounded than the original, it wears the same fabric coat and ships with a similar touch-sensitive top.
With Siri at its heart, the HomePod Mini can do all the usual smart speaker stuff – set timers, check the weather forecast, add events to your calendar – but it also works as a HomeKit Hub for controlling your smart tech. That means interacting with much of the kit in this list – including Tado, Netatmo and Nanoleaf.
The Mini also manages to squeeze a mighty rich sound into such a small unit. While it can't make the same hi-fi claims as the HomePod, its single full-range driver does a stellar job of firing out balanced, energetic sound in 360 degrees. You will need an Apple Music subscription to get the most out of it, mind. But if you're already embedded in the Apple ecosystem, this is a great way to get connected.
JBL Link Portable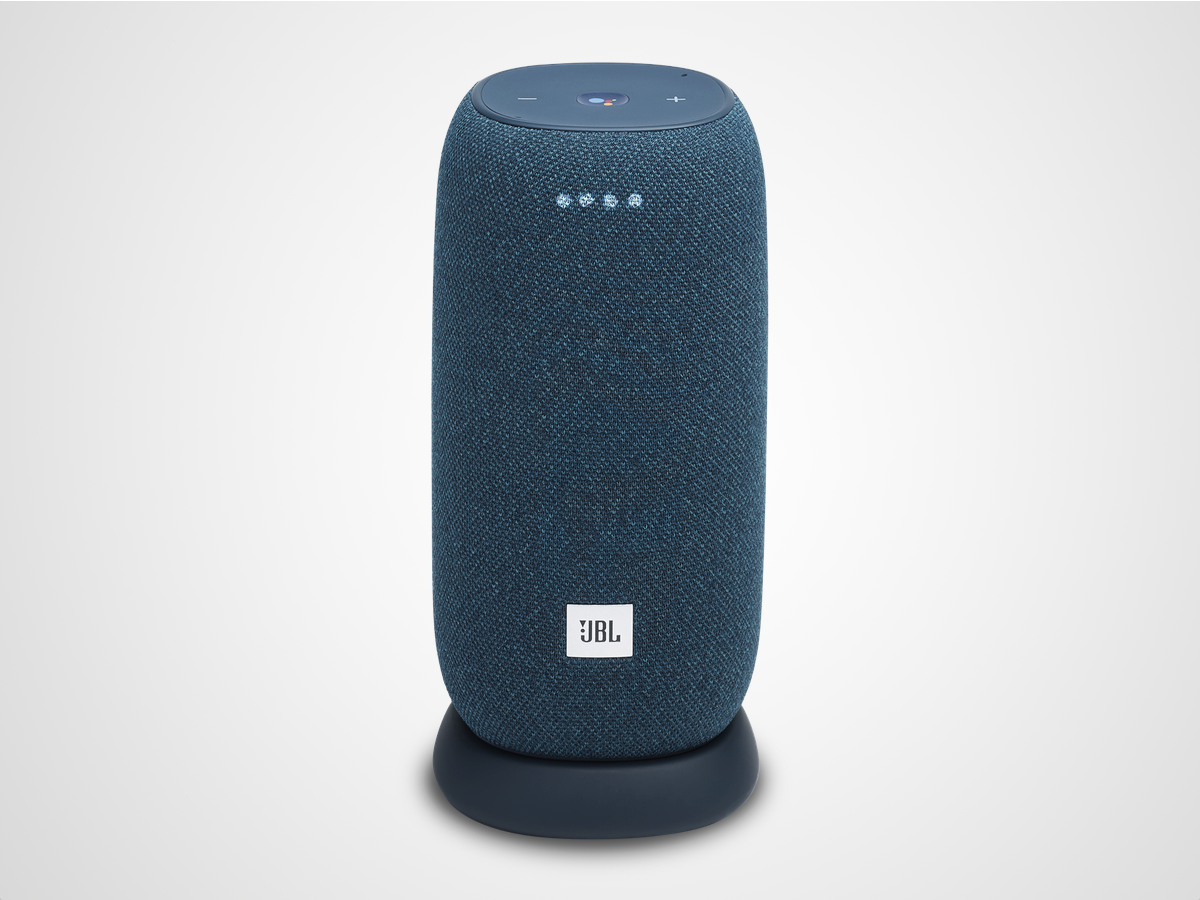 Keen to take your smart home beyond your four walls? JBL's Link Portable is one of the few truly wireless smart speakers, with both Wi-Fi and Bluetooth on-board for easy streaming. And with an eight-hour battery life, you'll be free to party for quite a while before the fabric-wrapped friend needs a boost from the bundled charging base.
Chromecast and Google Assistant come built-in, but there's also support for AirPlay 2 – so iPhone fans can send sounds to the speaker from any Apple source, as well as asking Siri to cue up their favourite jam.
AirPlay 2 also means multi-room music. Start a playlist on your HomePod Mini in the kitchen and you can finish it on JBL's Link Portable in the garden. And because it's IPX7 waterproof, you can do that in any weather.
Sonos One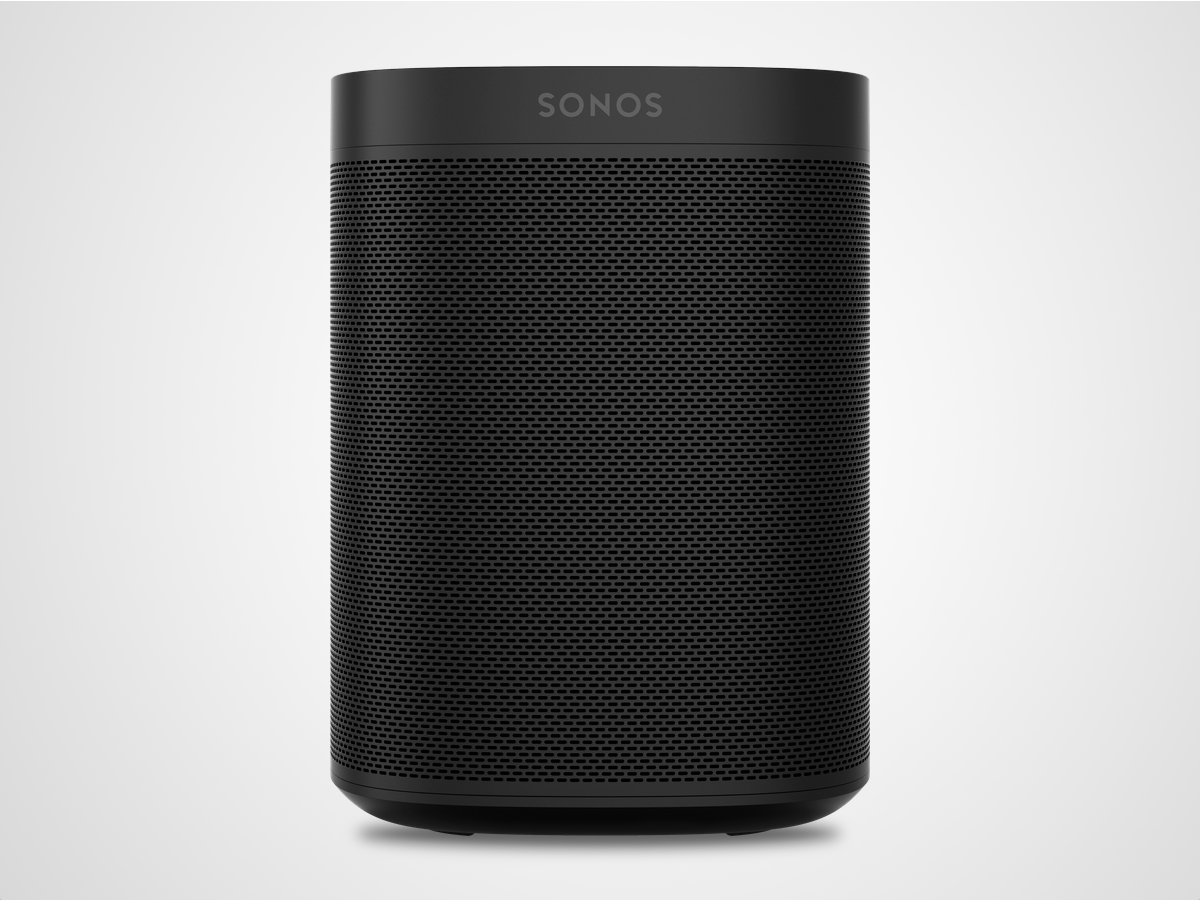 If you care what your smart speaker actually sounds like, this is the One for you. Sonos' noise-box might look low-key, but its audio performance is the opposite: it delivers sound with plenty of depth and vibrancy, plus no shortage of volume.
While Alexa and Google Assistant come built-in, Apple is more protective over Siri – so the Sonos One doesn't let you talk directly to the digital helper. But AirPlay 2 support means you do get multi-room magic and easy streaming from any iDevice.
Prepared to pony up for two? You can pair a couple of Sonos One speakers together in the same space for synchronised stereo sound. Add an Arc or Beam to the mix and you've got an immersive wireless home cinema setup.
The best HomeKit tech for your TV room
Apple TV 4K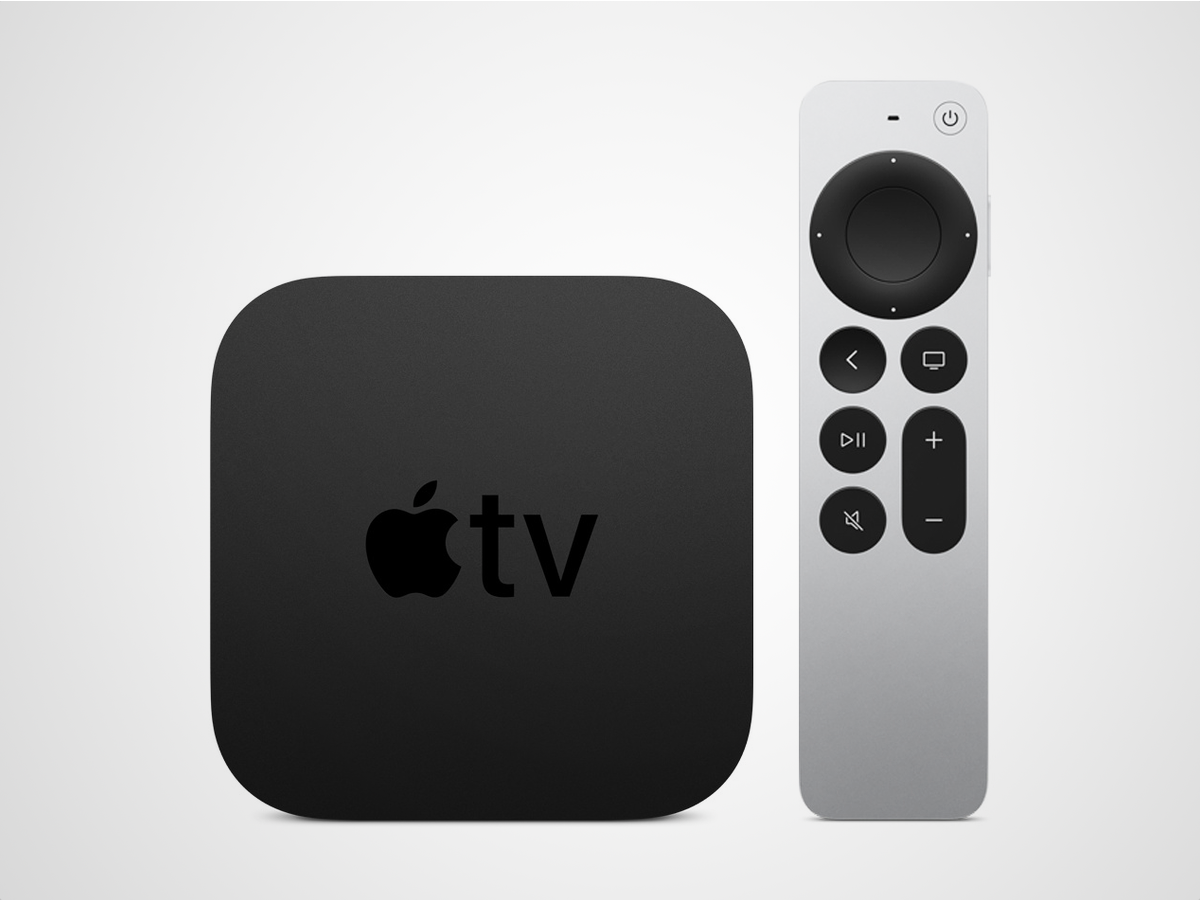 Apple fans won't find a more convenient 4K media hub than the 4K TV. Sure, it's not the latest telly accessory, but it's still one of the best all-round streamers. The A12 Bionic chip is zippy, while Wi-Fi 6 improves connection speed and stability. Thread mesh is also a welcome bonus, even if it only plays nice with HomeKit gear.
When it comes to content, all your favourite apps are on tap, with support for 4K HDR, Dolby Vision and Atmos. Upgraders may find the lack of 60fps HDR video disappointing, but for first-time buyers the picture quality is invariably excellent. A new Colour Balance feature uses your iPhone's camera and light sensor to optimise the screen's saturation against 'industry standards'. Got a set of AirPods Pro? Prepare for Atmos content with virtual surround sound and dynamic head tracking when tvOS 15 arrives later this year.
The improved Siri Remote is beefier but just as polished, with a new universal power button which can zap your screen and your home cinema setup. And there's no shortage of Apple entertainment available: from Apple Arcade to iTunes to AirPlay, the box brings it all together seamlessly. Just ask Siri where to start.
Harman Kardon MultiBeam 700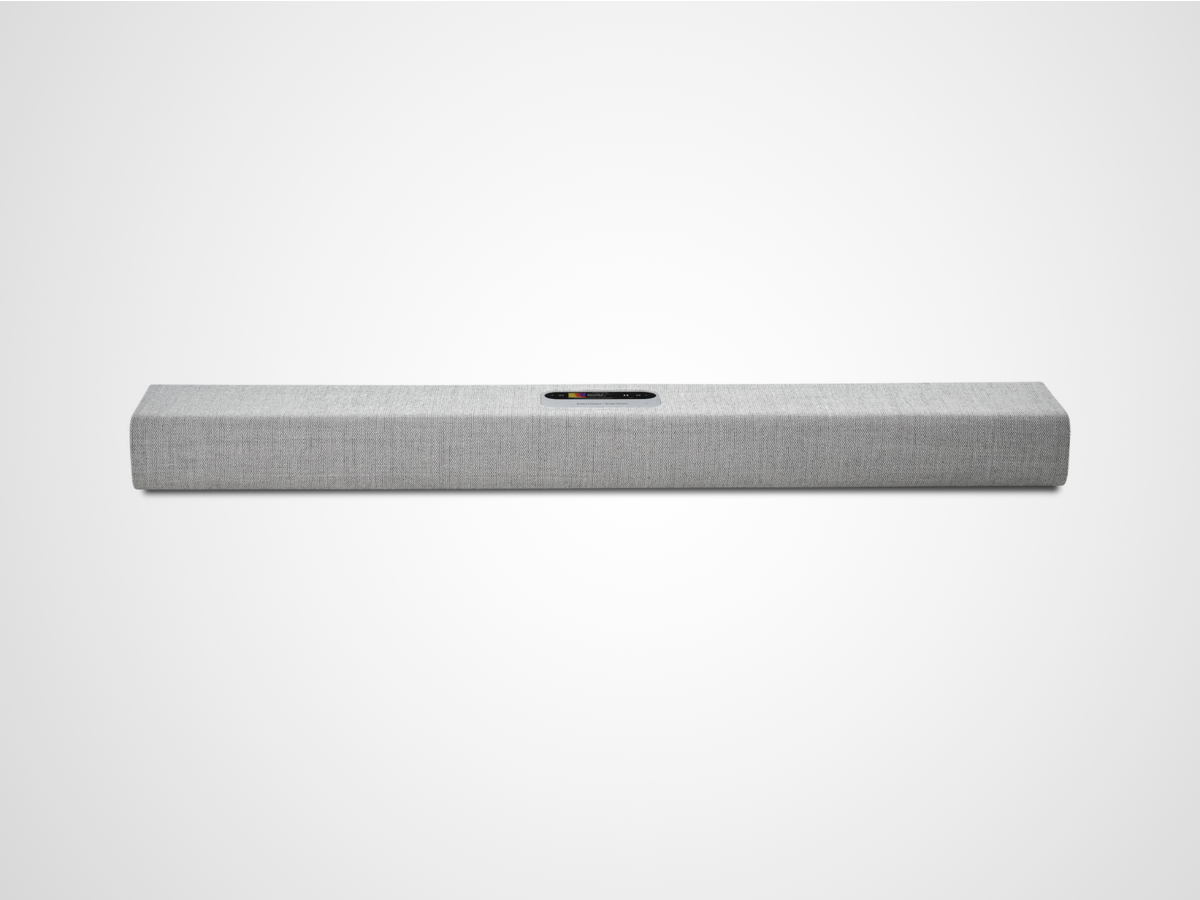 Just like the smart speakers above, you can't get Siri in a soundbar. What you can get is an AirPlay-compatible oblong to sit beneath your telly and enhance your home cinema experience. Which is where Harman Kardon's MultiBeam 700 comes in.
Wrapped in Kvadrat wool that's acoustically neutral, the surprisingly compact soundbar is designed to submerge your TV room in immersive sound. Each end is home to a 25mm horn-loaded tweeter. These work together with five 50mm front-facing woofers to fire out audio at different angles, bouncing waves off your walls to effectively mimic a true surround setup.
With enough power to fill all but the biggest living rooms, the MultiBeam delivers dynamic audio with solid bass and impressive separation. And because it plays nice with AirPlay 2, it's a cinch to stream Apple Music to it from an iOS device, or make the MultiBeam part of your multi-room setup.
The best indoor HomeKit gadgets
Nanoleaf Essentials A19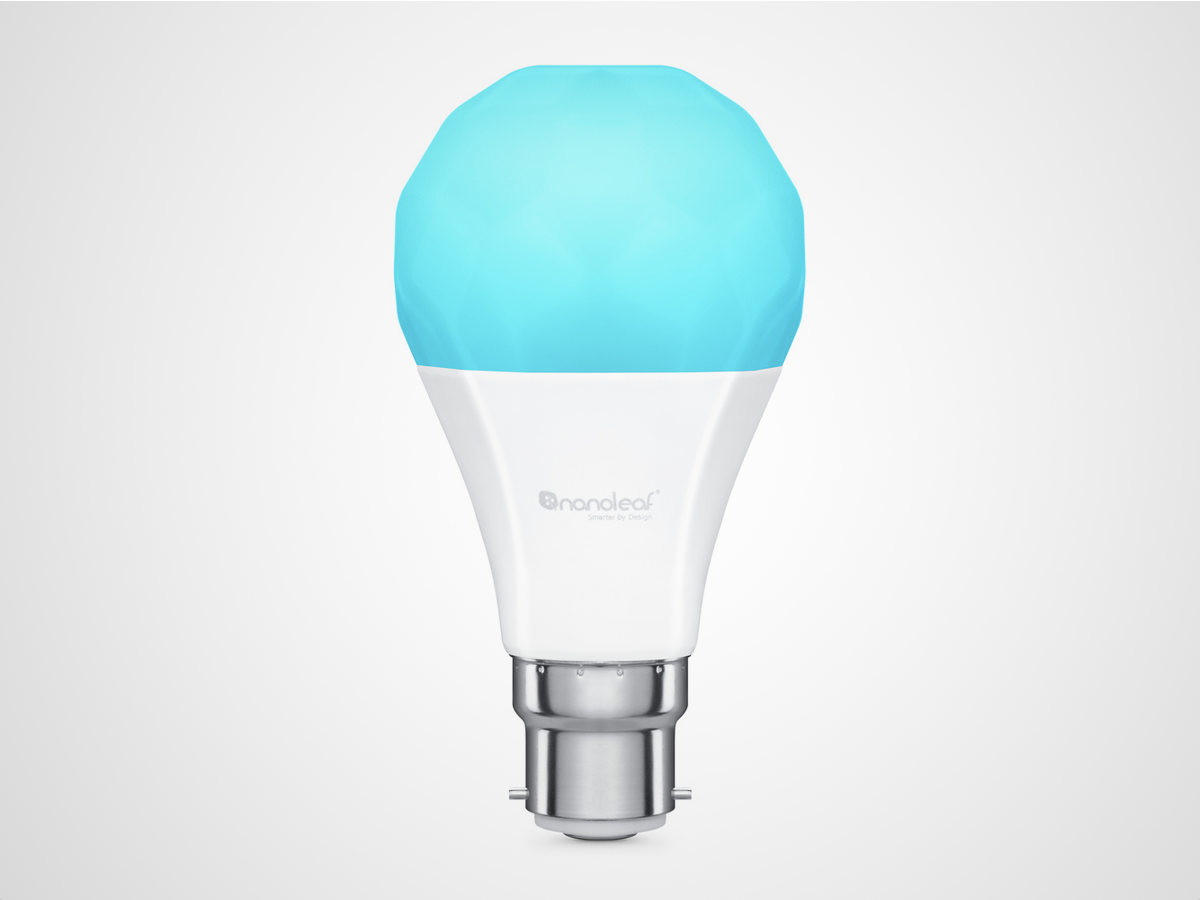 Want smart lighting without a blinding price tag? Nanoleaf's Essentials range offers brighter bulbs at half the usual cost. For less than two tenners, you get millions of colours on tap, plus adaptive brightness and custom schedules.
A lesson in screw-in simplicity, Essentials gear is easy to set up. Just insert the shiner into a suitable socket, scan the barcode on the box to pair with HomeKit and you'll be glowing – no hub necessary.
From there, you can configure all sorts of settings, including the option to enable Circadian Lighting. This changes in tune with the light outside to boost your mood and improve your sleep cycles. Like the HomePod Mini, Essentials bulbs are also Thread-enabled, meaning they can join a mesh network with compatible smart kit – extending control around the house for fewer dropouts.
Elgato Eve Energy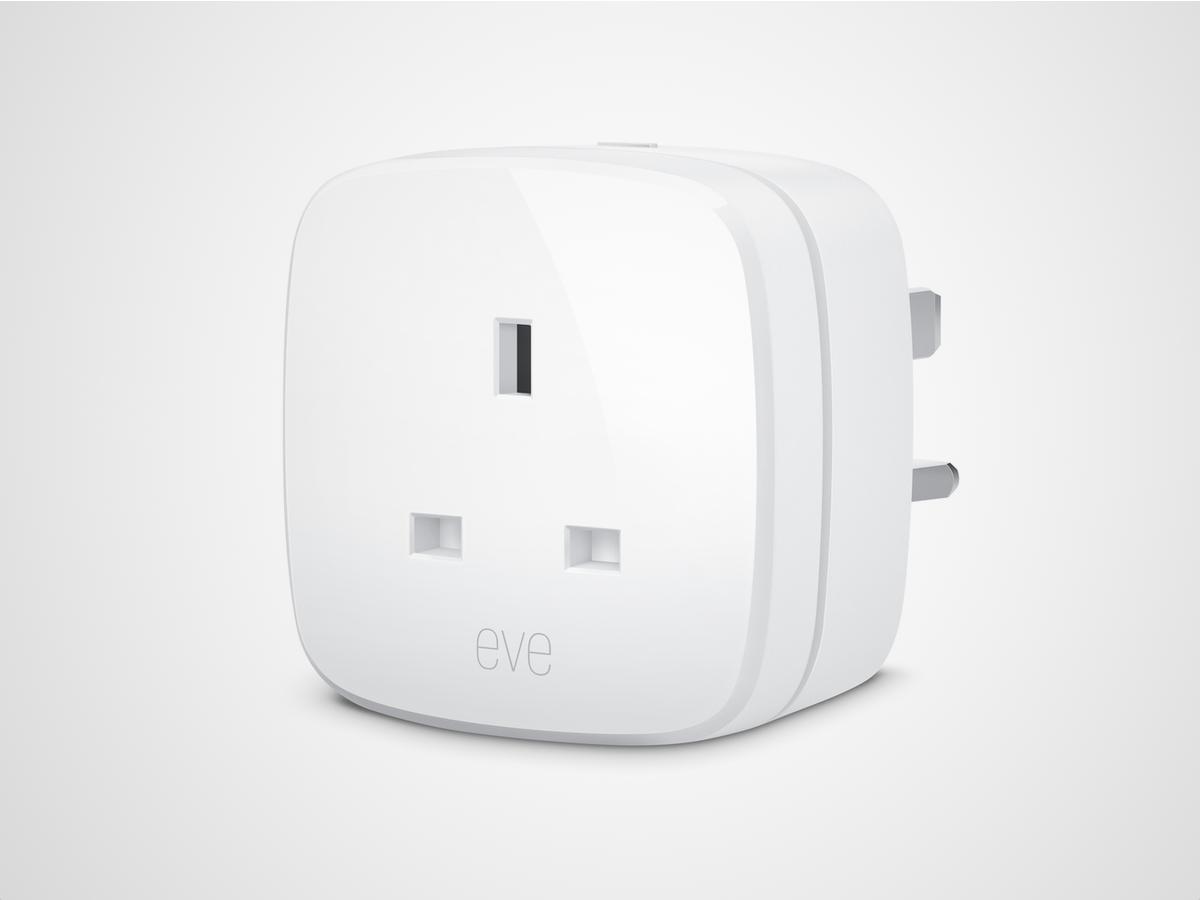 Smart plugs are the easiest way to transform dumb devices into smarter stuff. Simply add one to an existing socket, plug in your appliance and – voila! – by the power of Bluetooth, you can turn it on and off remotely.
Hook up Elgato's streamlined adapter to HomeKit and you can ask Siri to flick the switch. More than just a premium plug, though, Eve Energy also monitors how many electrons your kit is using. Fire up the dedicated app on your iPhone or iPad to see which items are sapping the most juice – and stop their supply with just a tap.
Tado Thermostat V3+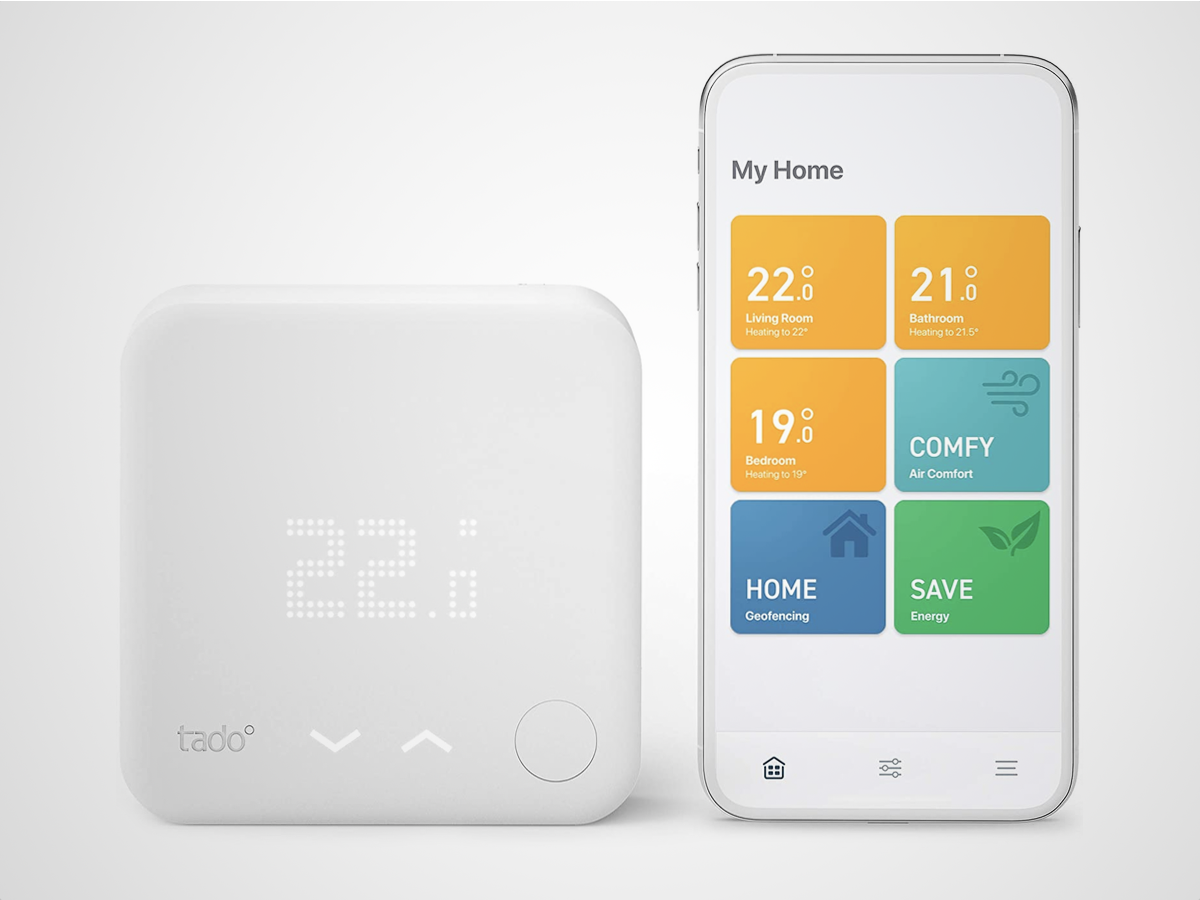 Not as pretty as Nest's shiny panel, Tado's V3+ box instead takes a low-profile approach to home integration. The rounded square camouflages well against a white wall, with a subtle LED matrix display offering one-colour status updates. So it's not particularly jazzy, but who says heating has to be?
Unlike the trickier Tado systems of old, the V3+ has blossomed into something that's easy to live with and genuinely useful too. Available in a range of setups to suit almost every kind of central heating system, the boiler buddy lets you set smart schedules and automatically adapts to changes in the weather – plus it's compatible with Apple HomeKit
Multi-room radiator add-ons introduce efficient zonal heating, but there is a big initial outlay. There's also more to pay if you want clever geofencing to sense when you're coming home, plus open window detection and tips to head off a potential breakdown – all of which require a subscription to Tado's Auto-Assist. Though for £25 per year, the added smarts are almost certainly worth a pocket money payout.
Netatmo Weather Station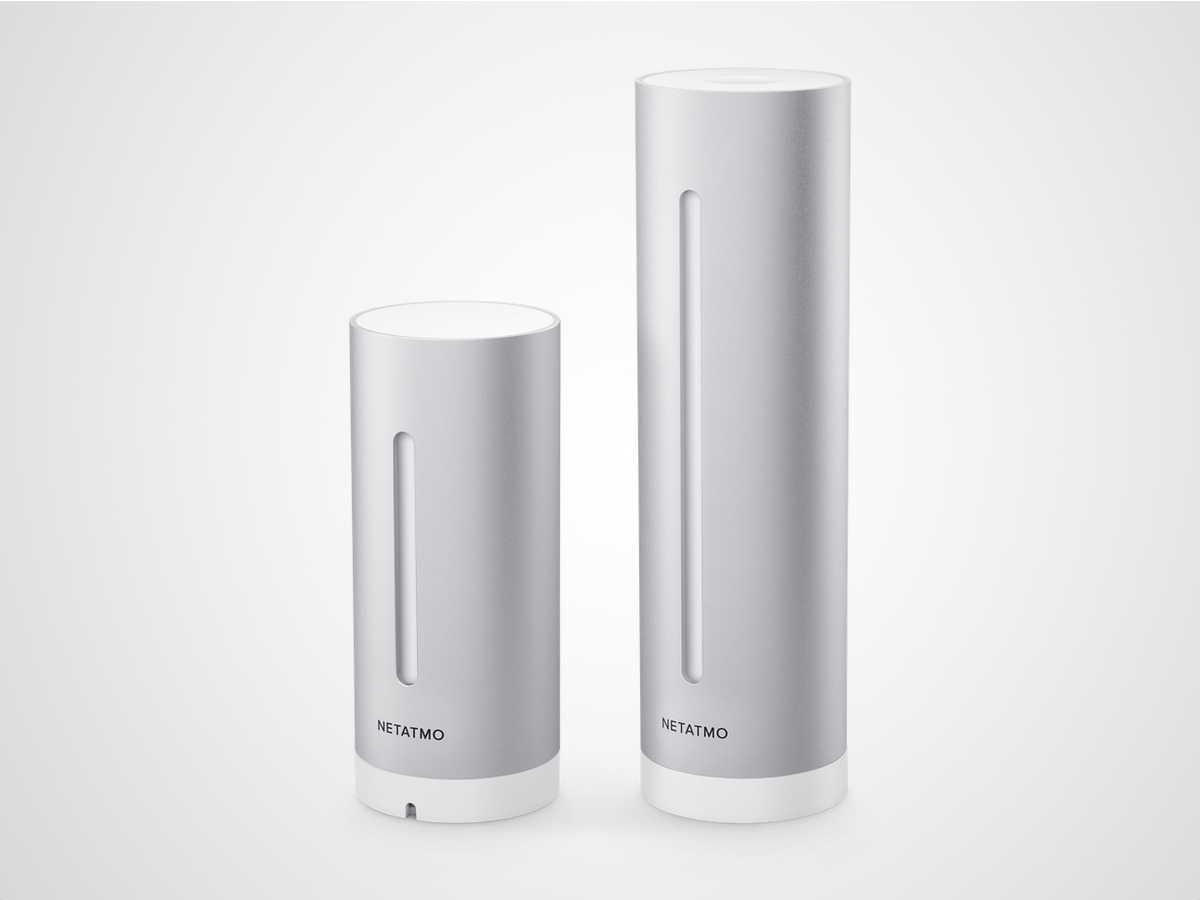 Rain in your living room requires urgent attention, but not every indoor climate event is quite so obvious. Netatmo's Weather Station features an Indoor Module which tracks everything from temperature and humidity to air quality and CO2 levels.
Use the Netatmo app to check real-time readings and historic atmospheric data, or dive into HomeKit to create responsive automations. If you have an air purifier connected to a smart plug (like Elgato's Eve Energy, above), you could configure HomeKit to switch it on if air quality drops below 'acceptable' according to Netatmo.
There's also an Outdoor Module to track what the weather's doing beyond your four walls. Stick the aluminium cylinder just outside for readings which are directly relevant to your location – unlike your average forecast.
The best HomeKit security gadgets
Arlo Video Doorbell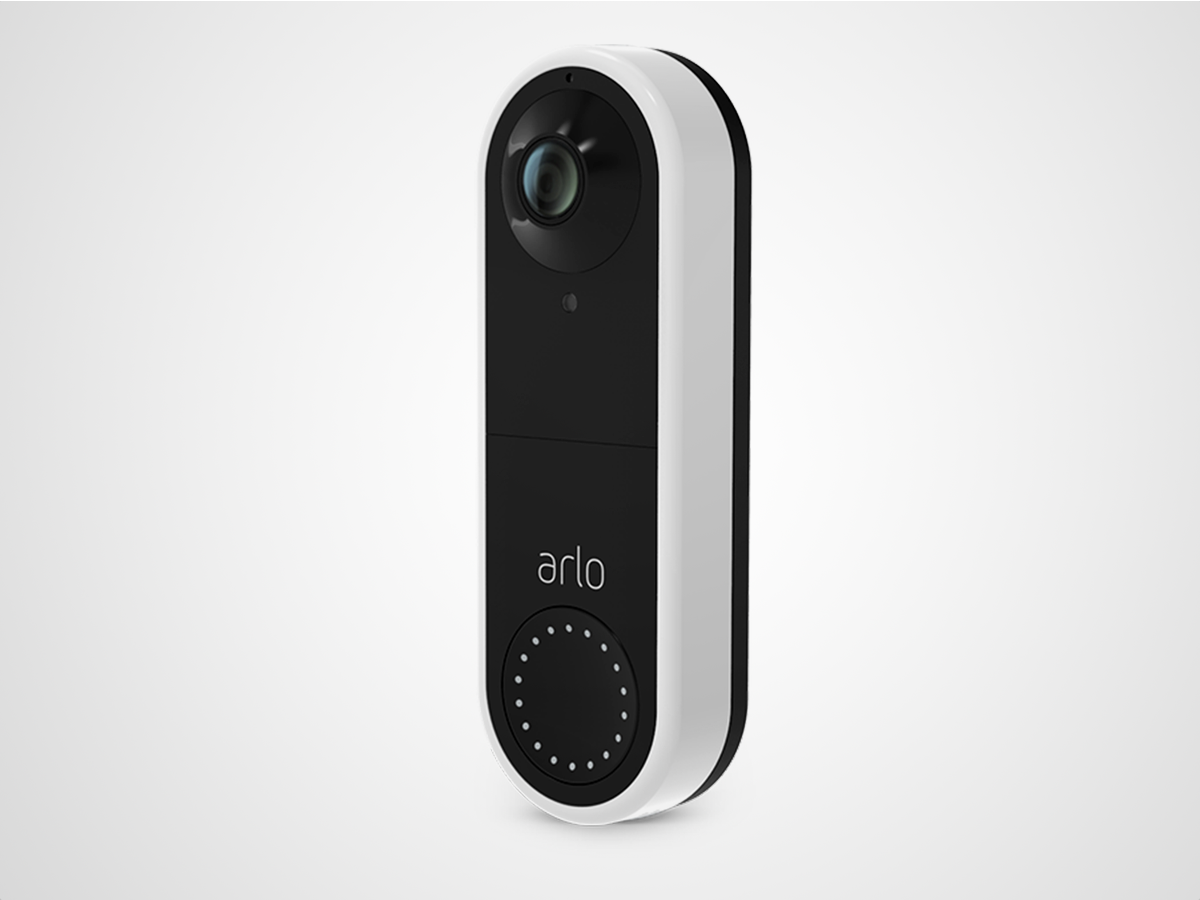 Keen to see who's calling, even if you're not at home? Arlo's Video Doorbell keeps an eye on doorstep lurkers. Hooked up to HomeKit via Wi-Fi, the connected ringer will ping your smartphone every time someone pushes the button. It can also be set to alert you whenever it detects movement within the frame. And thanks to two-way audio, you can talk to trespassers from afar.
A 180-degree 1:1 field of view means it'll pick up tall people and parcels on the porch, while its HDR and Night Vision smarts mean you should always get the best view of your verandah. And with a weatherproof build, it won't run for cover at the first sign of inclement weather.
Available in wired or wireless guises, it's worth shelling out a further £2.49 a month for Arlo Smart, which unlocks activity zones for motion detection plus 30 days of recordings to review
August Wi-Fi Smart Lock (4th gen)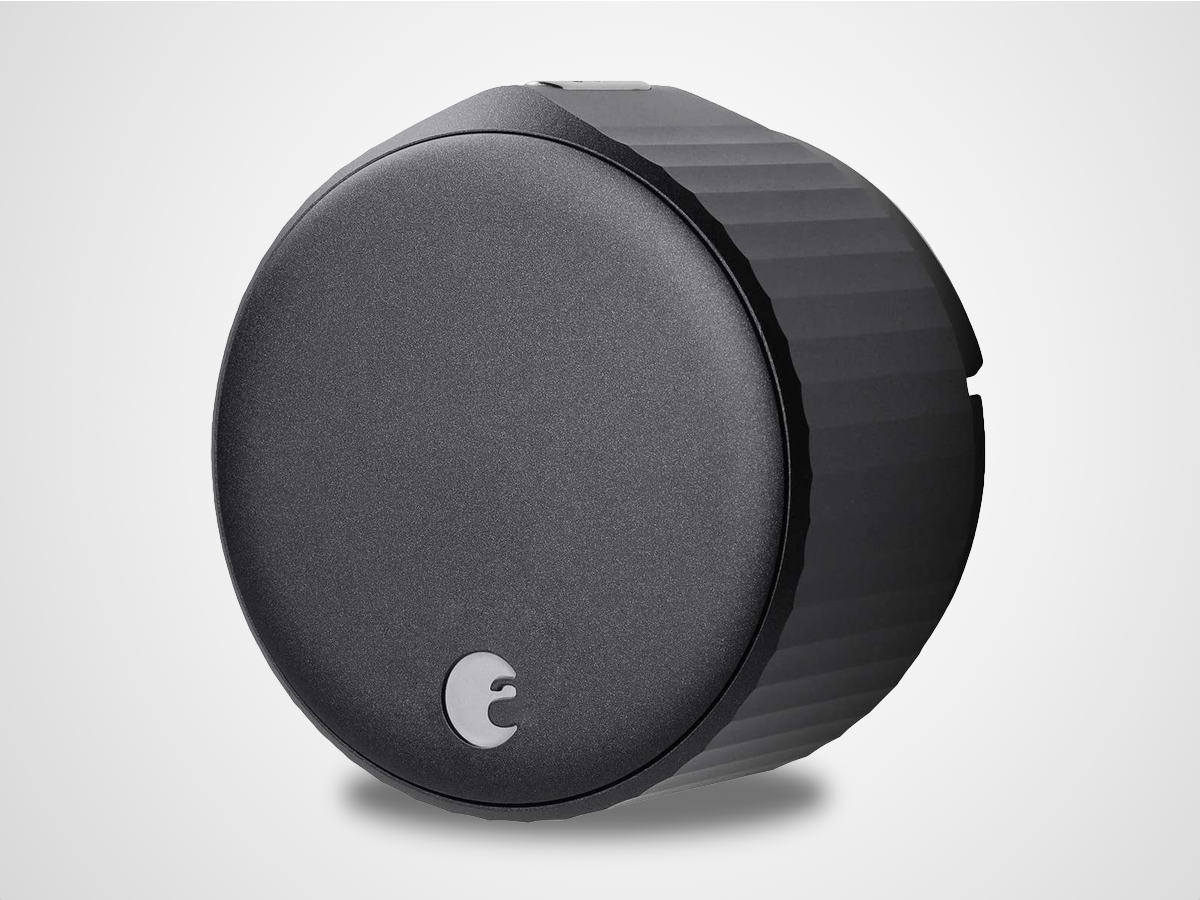 Install all the locks you want, but that spare key under the flowerpot will always be a weak spot in your home security setup. Add August's Wi-Fi Smart Lock for better protection.
Fitted to an existing deadbolt on your door, the sleek disc does all the standard locking stuff, plus several tricks that make it a greater gatekeeper. Hub-free HomeKit connectivity means it's easy to integrate via Wi-Fi. Once the bolt's online, you can lock and unlock your portal remotely – or let it detect your presence and do the honours automatically. Ideal when you're saddled with shopping bags.
You can also grant virtual guest keys for temporary visitors, without having to get fresh metal cut. And if you're curious about comings and goings, you can review an activity log in the August app. Because no-one should get in if they're not on the guest list.
Abode Smart Security Kit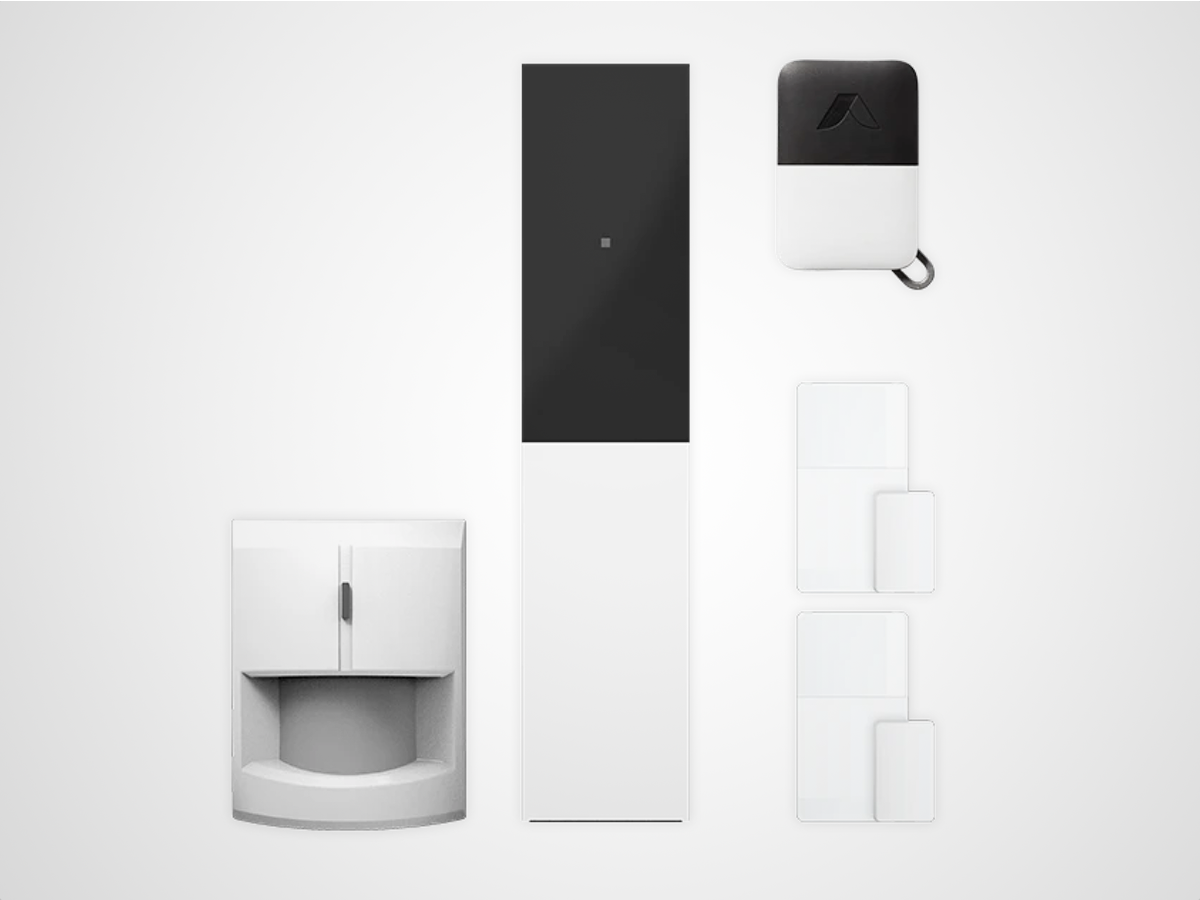 Professional home security usually requires a costly contract with an enforcement joint. While that might give you peace of mind if things go pear-shaped, the prices can be pretty prohibitive. For security without recurring fees, Abode's Smart Security Kit is the ultimate burglar-beater
Designed for easy self-installation, Abode reckons the whole kit can be fitted in less than 30 minutes. That includes a motion detector, door and window sensors, plus a 93dB siren to scare off trespassers. All the devices pair wirelessly with the central Gateway, which connects directly to your network via Ethernet.
Fire up the Abode app for total control of your surveillance setup, or dive into HomeKit for seamless integration with smart locks, lights and all the rest. Building an extension? A single Gateway can support up to 160 devices from Abode's ecosystem, so you can kit out your crib with more sensors than an art gallery.