Apple 2019 year in review: the good, the bad and the end of the white room
From the highs of new hardware to the lows of upgrading said hardware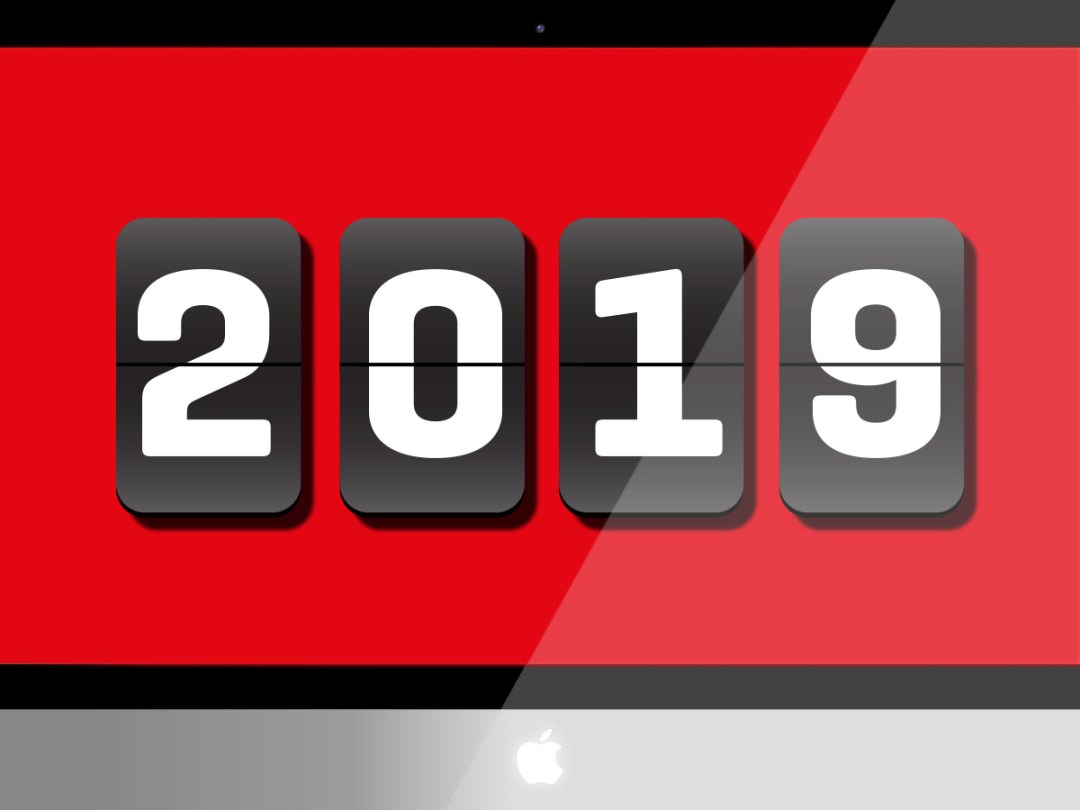 Covering Apple is like watching old cartoons where the background plays in a loop. Apple releases something amazing. Rivals and pundits gripe. People scream "Apple is doomed". Apple then reveals a cash mountain that would make Everest jealous. And repeat.
But Apple doesn't get everything right, which leads us nicely to our end-of-year review. Here, we outline what we reckon are Apple's ten best moments from the past 12 months – and ten it would sooner forget.
The good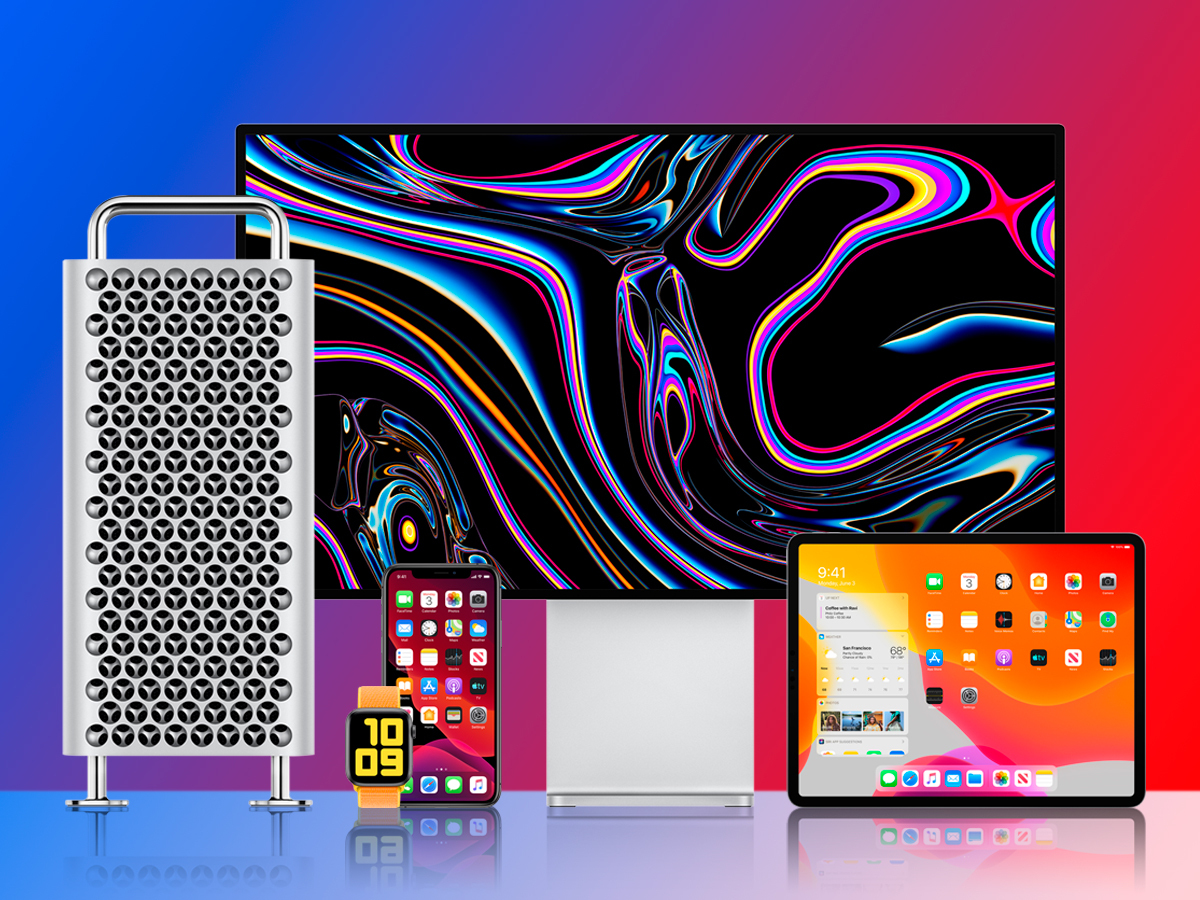 Loads for pros
Today's Apple is a huge consumer brand, but owes its existence to pros who stuck with it through darker years. In 2019, suggestions pros were being ignored were obliterated. At WWDC 2019, Apple announced an absurdly powerful Mac Pro and the stonking Pro Display XDR. The 13in MacBook Pro was upgraded in August, and a shiny new 16in beauty arrived. Most of this stuff costs the earth, but be mindful all this tech filters down to consumer fare sooner or later.
Apple Arcade
We wanted to believe Apple would nail gaming. History suggested otherwise. But Apple Arcade was a hit from day one. Now, the service has over 100 mostly high-quality titles, offering great value for your five bucks per month (not least when you check the prices of any AA titles also available for Switch and PC). Roll in DualShock 4 support and GameClub resurrecting classic iOS titles, and 2019 was an excellent year for iOS gamers.
Always-on Apple Watch
Last year's Apple Watch got oohs and aahs due to the superb design refresh, but this year's had the feature everyone had really been waiting for: an always-on display. No longer did you have to flick your arm and risk accidentally punching someone in the face to see the time! Progress! There's a big caveat in the feature only working with watch faces and the Workout app, but it's still better than a black screen.
Night mode on iPhone
All 2019's new iPhones – iPhone 11; iPhone 11 Pro; iPhone 11 Pro Max – are fab. But for this list, we're zeroing in on one thing that particularly wowed: Night Mode. Previous Apple snappers weren't stellar in the gloom, but this line-up is capable of astonishing night-time photos, whether you're pointing your blower at the heavens or, say, testing Night Mode's limits in a Stuff review, by shooting a tiny arcade cabinet using only the light escaping from cracks under two doors.
AirPods Pro
Like with iPhones, Apple uses 'pro' in a rather liberal sense when applying it to AirPods. Still the AirPods Pro are undeniably excellent. They're neater and – as Stuff.tv's editor noted – have the very real benefit of "looking less like a goose". Most of all, they sound great, whether you're ensconced in a personal noise cancellation audio space or using transparency mode to ensure you're less likely to be run over by a bus while nodding along to Phil Collins's greatest hits.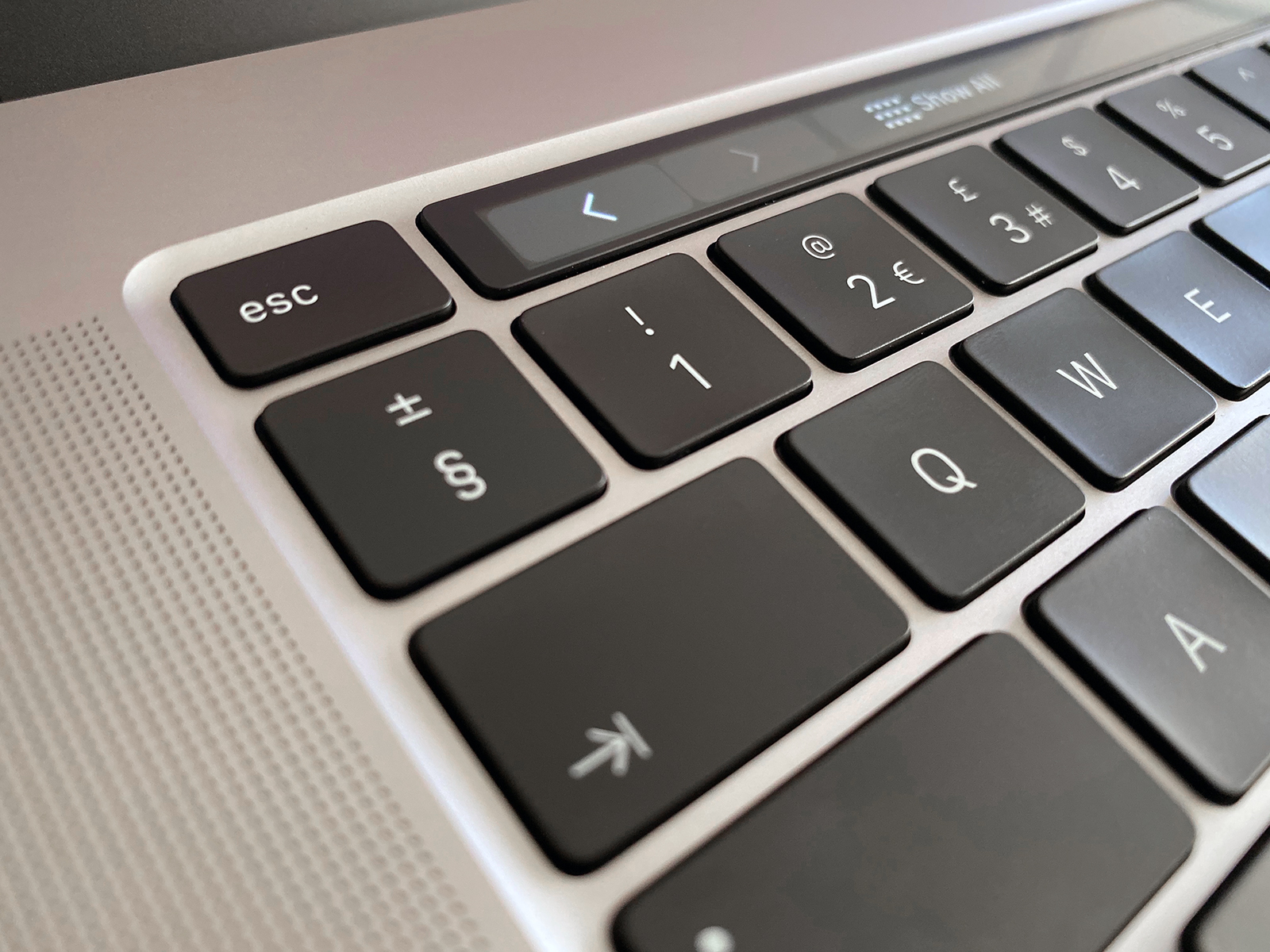 Better keyboards
The 16in MacBook Pro has an awful lot going for it. But beyond the raw power and surprisingly great sound system, this notebook for us was all about the keyboard. Apple's ditched the butterfly keys many people hated (and which had a tendency to break) and now uses scissor switches again instead. The keyboard also brings back a physical Escape key and inverted-T arrow buttons. Bliss! Now fix all your other keyboards as well, please, Apple!
Ramping up privacy
Privacy remains one of Apple's biggest differentiators, with Apple selling you kit, rather than you being the product sold to advertisers. 2019 saw Apple add further bolts to the doors. On mobile, Sign In With Apple began the process of obfuscating contact details from third parties. Elsewhere, iOS and iPadOS rumbled apps doing dodgy things with location access in the background, and kids apps were banned from broadcasting any identifiable personal info. In short: good.
Apple services on everything
In very late 2018, Apple Music arrived on Amazon Echo speakers, albeit only in the US. But in April 2019, this functionality came to the UK, and expanded to the Fire TV. Along with Apple's TV app coming to actual TVs, this is recognition from Apple that getting services far and wide is a smart, user-friendly move, rather than keeping them locked up solely within the Apple ecosystem.
A new iPod touch
In all honesty, we at Stuff assumed the iPod touch was dead. Two years between updates, and then stony silence from 2017. Surely, Apple was about to pull the plug? Instead, a curve ball, with a £199 almost retro Apple product. It's so light and thin that it made us pine for the days when iPhones weren't the size of a surfboard; and with an A10 Fusion chip, it's a solid bet for Apple Arcade.
Protecting your ears
Plenty of tech is obsessed with pumping audio into your ears, but Apple in 2019 decided to warn you when there's a local din. A new decibel meter baked into Apple Watch gives you a buzz when audio over three minutes hits 90 decibels, giving you the chance to protect your lugholes by popping in some earplugs or politely asking Bob McDrillsalot if he'd kindly take his jackhammer outside of the office.
The bad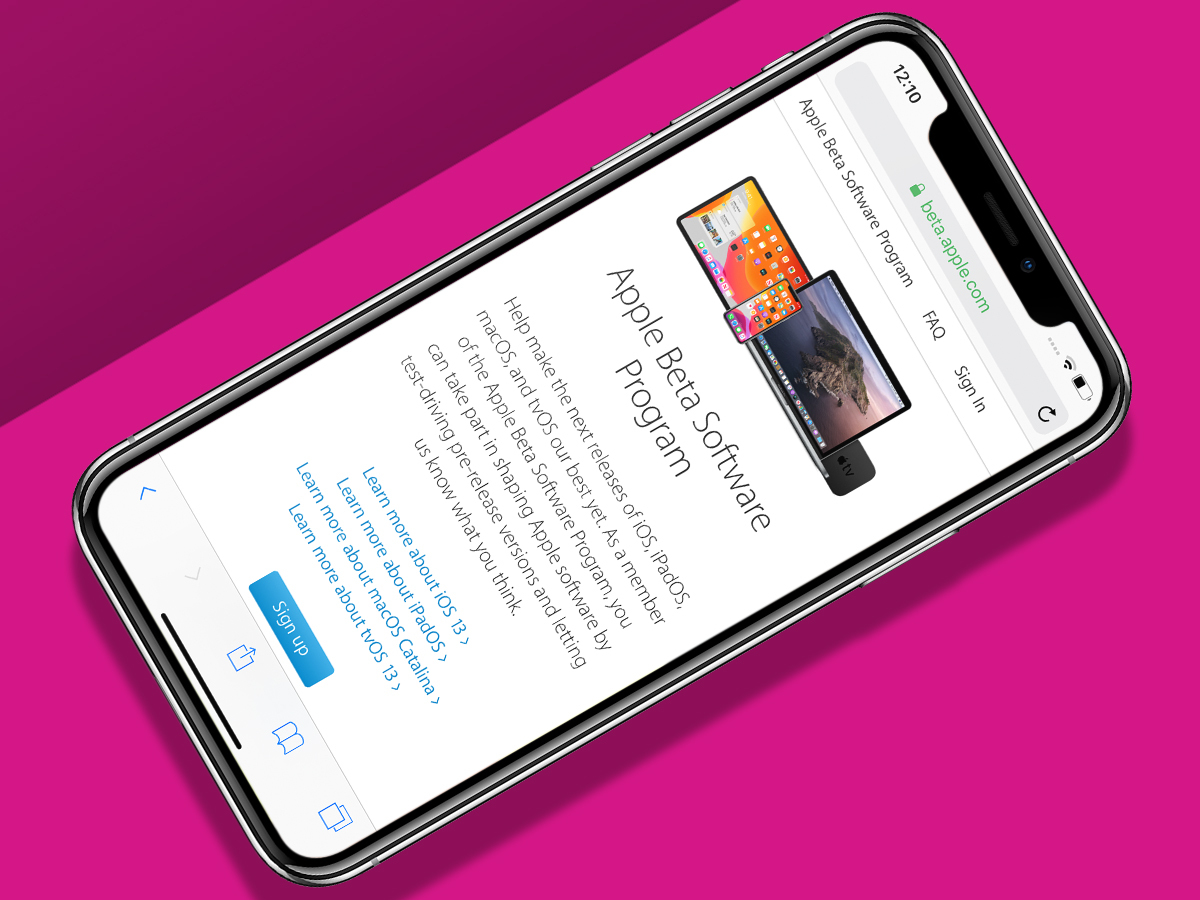 Many, many bugs
Every operating system has bugs, but this was a painful year for Apple. The beta cycle this summer for some users resulted in missing iCloud data and entire email archives going missing. Worse: even when the final products arrived, major problems remained. Apple's reportedly now shaking up its testing procedures; perhaps, if nothing else, it (and others) might consider that an annual release cycle is putting a bit too much pressure on everyone.
Problems with politics
Apple prides itself on doing the right thing – as far as a global mega corporation can – and so it's not good when the company becomes entangled with politics. This year, Apple hit headlines for pulling an app that helped Hong Kong users track protests (it was later reinstated). Then CEO Tim Cook appeared alongside Donald Trump in a photo-op. Trump later boasted he'd "opened a major Apple manufacturing plant", which had in fact opened in 2013. Not a good look for Apple.
Ergonomic blind spots
In recent years, Apple's joked about toaster fridges, and suggested over its exec team's dead bodies would it release a touchscreen notebook. Why? Ergonomics. Reaching to touch the screen strains your arms. Then Apple issues iPad keyboards with no trackpad, meaning to interact with the device, you must… reach to touch the screen. This conflict is baffling to watch and – if you've RSI – painful to experience. Helpfully, Apple also hobbled pointer support in iPadOS 13.
Scummy subscriptions
Software subscriptions in and of themselves are fine. Developers have to eat, and plenty of people are happy to pay a few bucks per month for an amazing app. But 2019 saw a big rise in apps and games with doorslam opening screens. They'd have huge 'try for free' buttons and hide in the small print the tiny detail that after a week-long trial, you'd get charged an insanely expensive weekly subscription. Apple in 2020 needs to clamp down on this – hard.
Apple Card
On the face of it, you might question Apple Card being lumped in with this year's 'bad' items. And it's not like we're against the notion of a credit card that's better. It's just many Apple Card benefits seem pretty run of the mill to Brits. Then there are also reports about women within families being offered lower credit limits than men, and the nagging general sense of unease about what Apple Card represents.
AirPower cancellation
Announced to much fanfare in 2017, AirPower was to be Apple's wireless charging mat, enabling you to dump your kit anywhere on its surface, rather than in very specific locations. A year later, things went quiet, and Apple removed mentions of AirPower from its website. Rumours circulated regarding development issues. Then in March 2019, the axe fell – unprecedented from Apple, who we can't recall ever before canning an announced piece of hardware.
Universal apps
The idea behind Catalyst is sound – make it easier for developers to get iPad apps on to the Mac, thereby significantly boosting macOS in terms of software availability and games. But the games have yet to arrive, and many of the apps feel off. Too often, they have controls and interactive components alien to the Mac, to the point you may as well be using something in a browser.
iCloud woes
During this summer's beta run, iCloud came in for a serious kicking. Lots of things went very wrong. Users were understandably furious. When the final versions of iOS and macOS arrived, they did so without folder sharing functionality, which is apparently arriving "later this fall" (presumably Apple has a time machine for that). And Apple still only gives you 5GB of free storage, which increasingly looks more like a mean joke than a welcome freebie.
Home kit stagnation
We're not talking about HomeKit stagnation per se, but Apple 'home kit' – products you stick in your home and yell at. Amazon's tendrils are now everywhere. Apple has as speaker that's not proven terribly popular, and an expensive telly box that's highly capable but losing ground to rivals. Perhaps this battle's lost; and if that's the case, 2019 was the year Amazon cemented its dominance with 'Alexa everywhere' and Apple threw in the towel.
Upgrade pricing
To Apple's credit, it did during 2019 reduce the price of many BTO components. Even so, your wallet would be forgiven for getting heart palpitations on seeing even this new upgrade pricing. Want an extra 8GB of RAM for your Mac mini over the paltry 8GB default? That'll be £180. Need to double the tiny 128GB SSD? Another £180. We get that Apple uses high-quality components, but come on.
The end of Jony Ive in the white room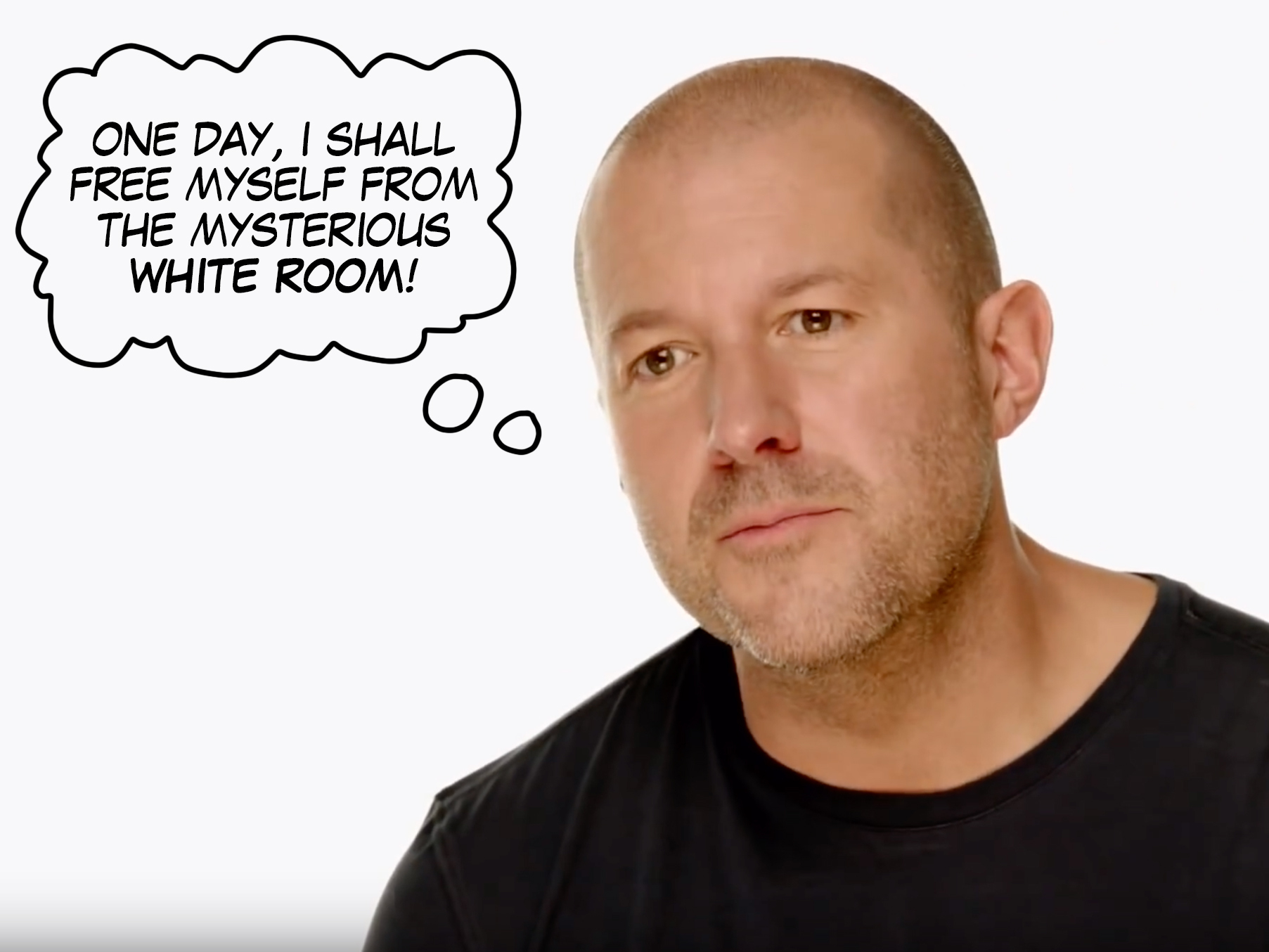 Apple designer Jony Ive cooked up modern Apple's greatest hits: the original iMac; iPod; iPhone; Apple Watch; and even the company's new home at Apple Park. Rarely on stage at Apple events, although frequently featuring in minimalist videos, it was as if he'd been locked in a white room for decades, toiling away.
In 2019, Ive made a break for freedom, to set up design firm LoveFrom. Apple's a client, but we all know how these things really go. End of an era and all that. Still, you did great work, Mr Ive, even if your obsession with thin and the butterfly keyboards were a bit too much.