A flagship Google Pixel Mini? Likelihood: small. Probable impact: tiny
If you like small phones, you'd best hope Google's dinky Pixel is a big hit – or that it exists at all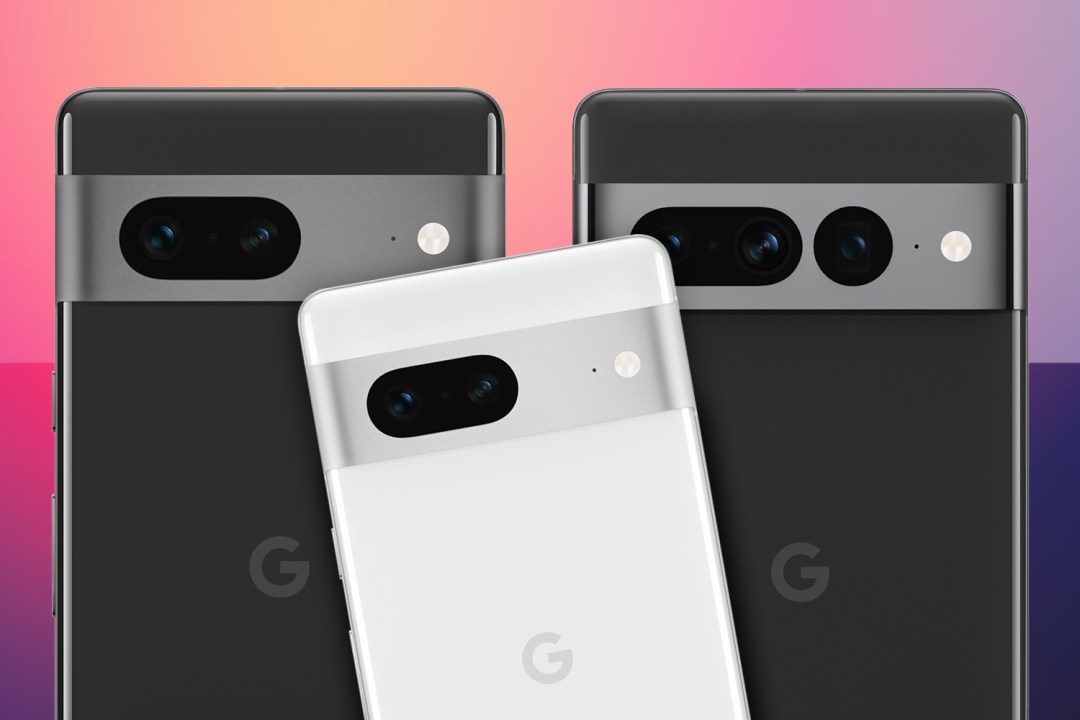 In a rare turn of events, I'm captivated by a smartphone rumour that doesn't concern the fruit company. (Just as well, given that new iPhones only just arrived.) This time, it's Google's turn. According to a somewhat reliable source on Weibo, Google's working on a small-screen flagship blower to debut alongside or after the Pixel 7 and 7 Pro. The phone, codenamed 'Neila', is said to echo the current design language and specs of Google's top devices. In other words, we're getting a Google Pixel Mini. Maybe.
Obviously, this is a rumour. And given that Google is – to put it mildly – prone to flights of fancy, and probably has countless prototypes hidden away in locked cupboards sealed with Google Poly Padlocks™, it's worth taking this claim with a fistful of salt. Still: all I could think was that a Google Pixel Mini is a device I'd love to see.
Over the years, there's been a relentless advance towards unwieldy surfboard phones. They require huge pockets in comedy trousers to cart about. Modern phones are weighty to the point I know several people who've given themselves a minor case of carpal tunnel by balancing quarter of a kilo of phone on a pinkie for hours at a time. When I got the iPhone 13 Mini in my mitts, I delighted in its almost absurdly light and pocketable form.
Unfortunately, the rest of the world disagreed and Apple unceremoniously axed the Mini from its line-up this year. Bah. Could Android redress the balance? Could Google usher in a new age of smartphones that are lightweight in design, yet powerful computers that don't require banana thumbs to use? Probably not.
Sorry to bring the mood down, but I'll be amazed if this device appears – and even more shocked if it's a success. That's not down to Google per se. The Pixel 6 and Pixel 6 Pro show what the company's capable of when it doesn't get repeatedly distracted by a squirrel. But broader signs point to a 'mini' chance of a tiny, brilliant Google blower ever seeing the light of day.
First, you need to ask what constitutes mini in the Android world. The Pixel 6 has a chonky 6.4in display. The Pro goes all the way up to 6.7. You need to go back to the Pixel 3 before you find something approaching the iPhone Mini's 5.4in. On that basis, the likelihood of a meaningfully small phone feels slim in an ecosystem that prizes gigantic devices. (Android websites seem to agree. The consensus: any device with a screen under 6in – as in, very slightly smaller than a standard iPhone – would be considered 'small'. Yeah…)
Then there are problems with a dinkier battery on a battery-hungry platform. And small phone sales being down 35% last year – thereby making any relatively wee device a big risk. And Google's own sales hardly being stellar. Ars Technica argued Google's recent numbers constituted "huge sales growth", with its smartphone market share having doubled. That sounds great until you realise said share in the US remains just 2%.
There's the aforementioned squirrel problem as well, with Google habitually losing interest in exciting ideas after approximately five seconds. That said, fantastic Google innovations do sometimes make it into the wild. So maybe there's hope yet – even if a Google Pixel Mini only ends up on sale for a 'mini' period of time before Google unceremoniously kills it and moves on to its next flavour of the week.