The 12 best Christmas movies and TV shows on Netflix
The streaming service has bags of festive cheer (and thrills and chills) in its library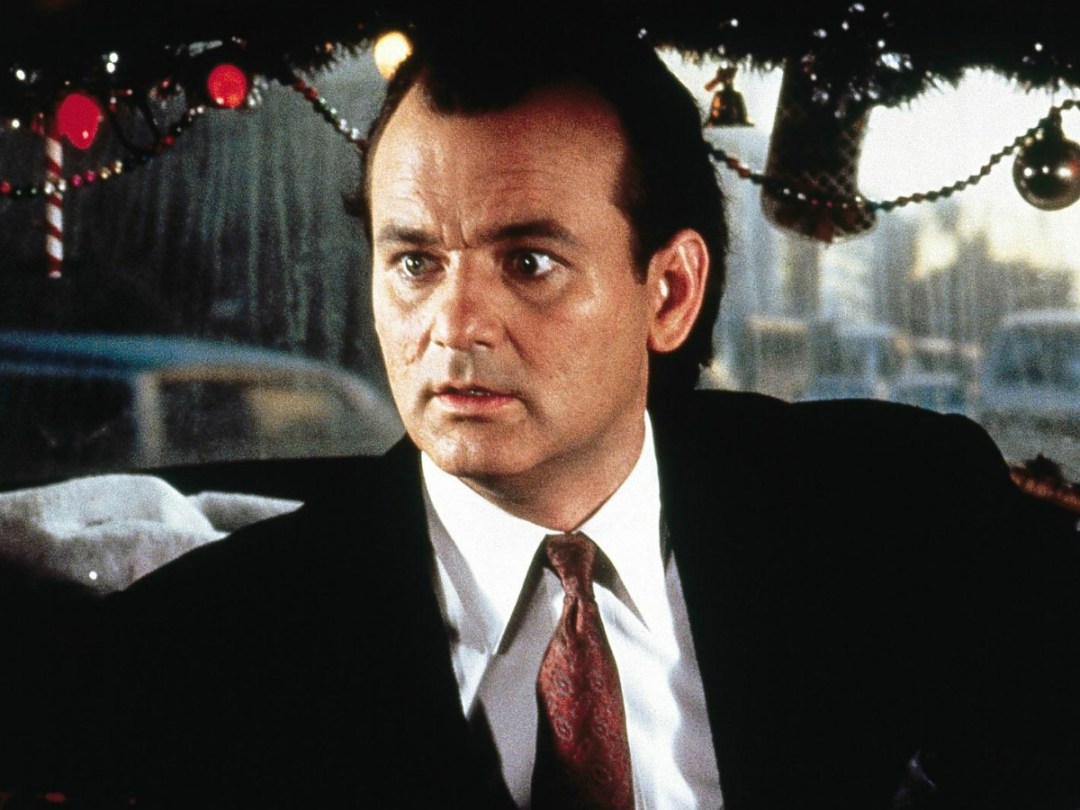 Looking for something to get you in that Christmas mood? Got Netflix? Then you're in luck, because the streaming service is well-stocked with seasonally-themed movies and TV specials alike.
Whether you're looking for Yule LOLs, winter chills or family-friendly festive fun, there's something for you in our list. So grab a mince pie and some egg nog, fire up the telly and get ready to stream.
Additional words by Tom Wiggins and Stephen Graves
Love Actually
To some people, the thought of watching Love Actually is more likely to make them sick than overindulging on Christmas day. But to many, many others it's an important festive ritual.
While there are plenty of issues with it, not least the bloke who declares his love for his mate's wife through the medium of cue cards on her doorstep like some kind of massive weirdo, in a season where most topical films are about a fat man who delivers presents to everybody on the planet, a child protecting his home from two burglars by using extreme violence, or an elf going to New York in search of his biological father, there's no harm in treating Love Actually like the fantasy it is.
Hector
Man travels home for his traditional Christmas celebration isn't a unique story by any stretch. But when that man is Hector, a homeless Glaswegian played by Peter Mullan, and the journey is to a London shelter he stays in every year, the cliches in this Ken Loach-style movie can be forgiven, particularly when the performances are this good and the atmosphere is so well created.
While its depiction of life in a homeless shelter seems rather rose-tinted, and makes you wonder how real the social realism really is, Hector's heart is very much in the right place. If it manages to convince a few people to donate to homeless charities in time for Christmas, that can't be a bad thing.
The Night Before
Following the debauched antics of three old friends on their final big festive night out, The Night Before might as well be called The Christmas Hangover, such are its similarities to the wildly successful men-get-drunk-and-do-stupid-things series.
As watchable as Seth Rogen, Joseph Gordon-Levitt and Anthony Mackie are, this yuletide take on the trope lacks the unstoppable energy and sharpness of The Hangover movies and you get the feeling they put most of the best bits in the trailer. Still, if outrageous behaviour, highly unlikely situations and swearing are your thing, you'll probably find a lot to laugh at here. The Snowman, it ain't.
BoJack Horseman Christmas Special: Sabrina's Christmas Wish
Reindeer and turkeys might be the two animals more commonly associated with the festive season but on Netflix there's room for horses too. Well, one horse in particular: BoJack Horseman, the depressed former TV star who just happens to be a talking gee gee. The subject matter is typically downbeat, with BoJack and his roommate Todd watching an old Christmas special from BoJack's glory days in Horsin' Around, in which his adopted daughter wishes Santa Claus can bring her parents back from the dead. How very meta.
Scrooged
Charles Dickens' classic A Christmas Carol is made all the more entertaining by the zaniness of Bill Murray's character Frank – an egotistical and sardonic television producer who thinks it a good idea to staple antlers to a mouse.
Frank must go through his redemption with the crude, cigar-smoking Ghost of Christmas Past, the hyper-active, ball-busting ghost of Christmas Present and the ominously creepy Ghost of Christmas Future. The nutcase from Police Academy running around is the cherry on top of this well iced Christmas cake.
Arthur Christmas
Created by the talented folks at Aardman Animations, Arthur Christmas is an animated Christmas spectacular that pops from the screen.
It follows the titular Arthur Christmas – unsurprisingly – in his quest to save Christmas after a prezzie goes undelivered. Cue a heart-warming comedy that kids and adults alike will appreciate.
Knowing Me, Knowing Yule
For those unacquainted with Alan Partridge's earlier TV forays, Knowing Me, Knowing Yule – a special extended Christmas edition of his ill-fated talkshow – is well worth a trip back into the 1990s.
Set inside a studio mock up of the presenter's actual Norwich home, the show starts off well enough, but in true Partridge fashion things quickly deteriorate as he insults and offends guests, embroils himself in a product placement scandal and threatens to start a fire with an oversized Christmas cracker. When the icing on the cake is a live performance of "Ding Dong, Merrily On High" by Mick Hucknall, you know it's going to be a memorable evening.
The Royle Family Christmas Special 2000
There have been several Christmas-themed episodes of The Royle Family – at one point it was practically a yearly tradition in itself – and this is actually the second (a later special is also on Netflix). It contains all the best stuff we've come to associate with Craig Cash and the late Caroline Aherne's long-running sitcom, in which we're both encouraged to laugh at and with a working class, TV-obsessed Manchester family.
While some might regard the fun-poking as cruel, there's no doubting the genuine warmth with which Cash and Aherne observe family life's trials and tribulations – and never is it warmer than in these festive episodes.
Jingle All the Way
Arnold Schwarzenegger's more family-friendly fare is not exactly well-regarded by film fans, and Jingle All the Way is certainly no Citizen Kane even within that small and very particular niche.
And yet there's something to be said for its light satire on commercialism – as well as its abundance of holiday-specific cheer – that makes it worth a watch this year.
White Christmas (Black Mirror)
Black Mirror's 2014 seasonal special certainly deserves a spot here. In a departure from the series' regular episodes, it consists of three separate tales – all weaving together to form an overall uber-story starring Rafe Spall and Mad Men's Jon Hamm.
If you're familiar with and a fan of Black Mirror's "technology is actually bad" theme, you'll find plenty of that to feast on here, as it takes aim at augmented reality (and its potential uses for pick-up artists), smart home gadgets, digital copies of human consciousness and the ability to "block" people in real life. Merry Christmas, tech fans!
Silent Night, Deadly Night
There's nothing holy about this slasher film. It's about an axe-wielding Santa – so it's definitely not one for the kids. But it does put a completely different spin on what Santa does to the badly behaved. Kind of.
It's more to do with the psychological effects of witnessing your parents getting hacked to death by a man posing as Santa. But it does involve skewering a girl on the antlers of a mounted antelope head. Ouch.
The Office (UK) Christmas Special
This final two-part tranche of the UK Office, originally screened a year after the end of the second series, revisited beloved characters (and yes, it's possible to love David Brent and Gareth Keenan) and gave a satisfying and appropriately funny send-off to one of the finest UK sitcoms of the last 20 years.
The mockumentary format seems well-worn by now, and it probably was back in 2003, but the awkwardness and unintended humour it engenders still works brilliantly. So do yourself a favour and take a trip down memory lane with the Wernham Hogg team.