10 of the best ways to work 3D Touch on your iPhone 6s
What's the point of having innovation at your fingertips if you don't know how to make the most of it?
There's no question about it. 3D Touch is the most transformational element of the new iPhone 6s and 6s Plus.
It can be a little puzzling at first, with most people we've shown the new iPhones to tapping and holding on apps instead of long pressing them (3D Touching). The key to 3D Touch is to apply pressure right from the get go. Press hard. If you merely place your finger on the screen, it will obviously not work.
Trackpad transformation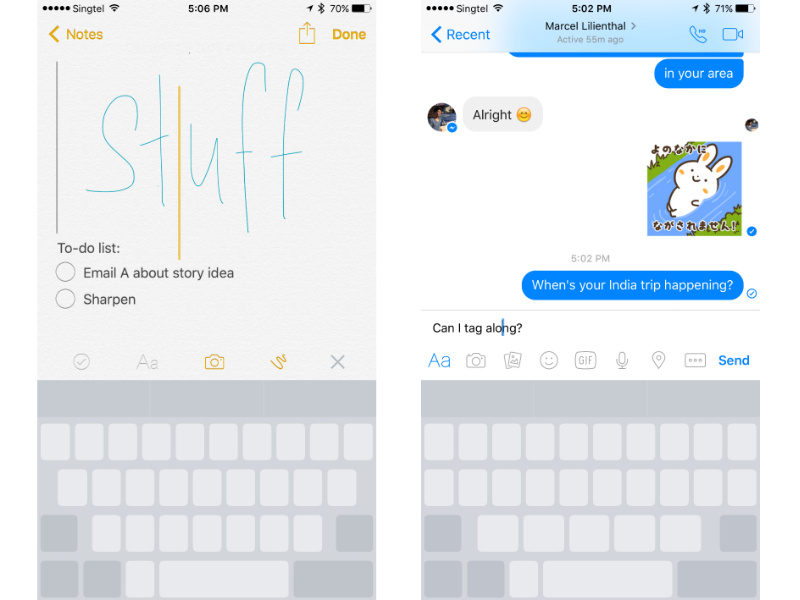 Remember when you mistyped "supercalifragilisticexpialidocious" as "supercalifragilisticrxpialidocious" and had to re-enter the entire word as you couldn't get to the precise part of your mistake? Well, you can with 3D Touch.
Just 3D Touch the keyboard and it will transform into a trackpad. Now, you can move the cursor to the exact spot where your typo takes place. Why do things the hard way when you can do them the smart way, right?
Preview camera roll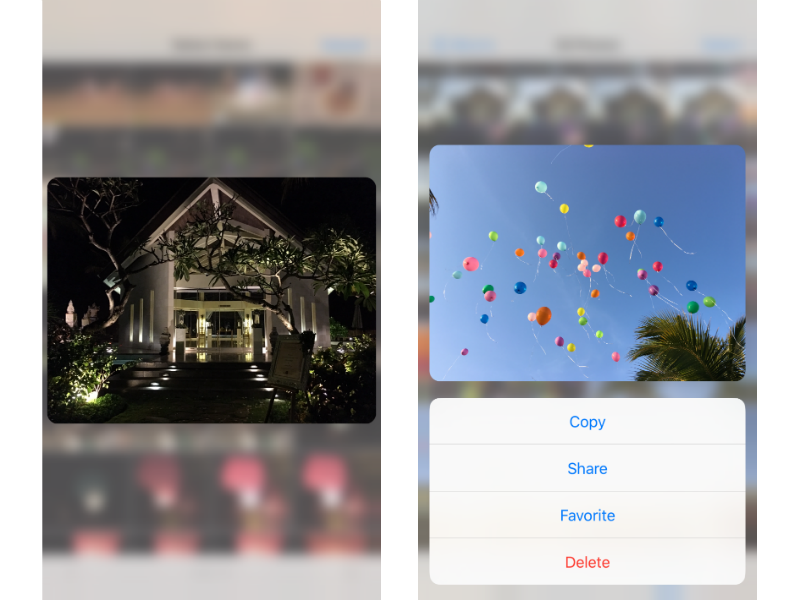 At last count, we had 12,992 photos and 580 videos in our camera roll. It can get a little little difficult to figure out which photos we want to share. We could swipe through the entire camera roll, or we could Peek into individual photos, swipe up, and then decide which ones we want to select to share. Doesn't take a genius to figure out which way's quicker.
Quickly set an alarm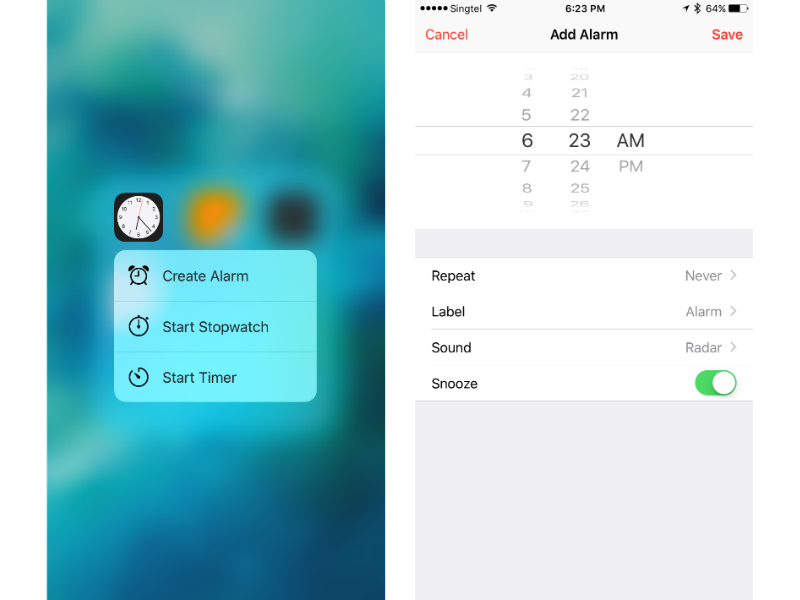 You're just about to fall asleep, but thankfully remember that you have to set an alarm for a meeting tomorrow. Your snoozy brain should be able to handle 3D Touching the clock app to directly set a new alarm, instead of tapping through the app to find where you're supposed to go.
Preview items in list view
When you have a whole bunch of notes, it's easy to lose what you're looking for, especially if you're not in the habit of titling them. Instead of tapping into every note, just Peek into them to see if they hold what you're looking for before committing to Popping into them.
This also works for Email and Messages, which you probably have thousands of.
Switch apps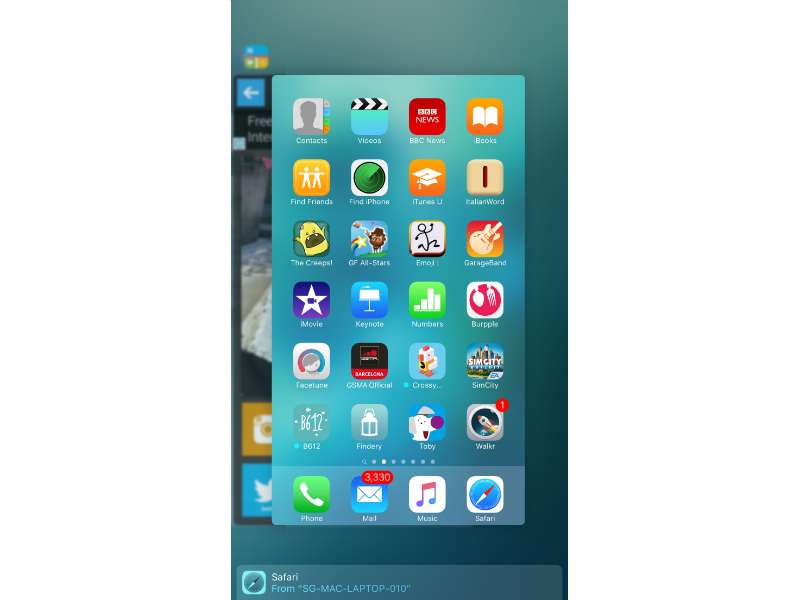 You can double-press the home button to get into the app switcher, but when you're holding your precious new iPhone in an awkward grip, sometimes such a double-press can result in death by pavement. Here's another way: 3D Touch the left edge of your home screen to get into app-switching mode.
Shazam a song in time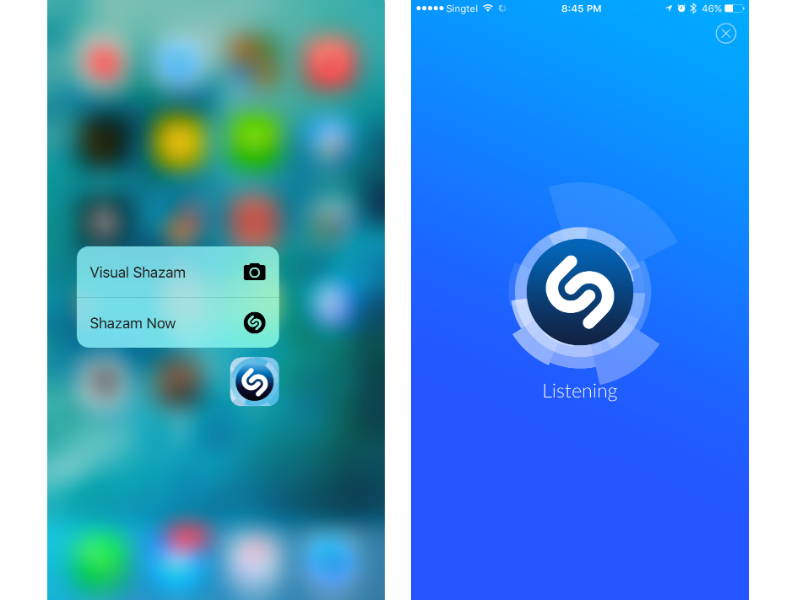 It's great that 3D Touch works with Shazam because it's one fewer step to quickly identifying a song. Just 3D Touch the Shazam app and then Shazam Now to get down to music-recognising business right away. You no longer have to let a song slip away unidentified.
Read your favourite News instantly
Sometimes you want to quickly jump into your favourite publications in the News app without scrolling through your feed. Just 3D Touch the News app to bring up a few of your favourite options. While you can't customise the menu options, they change according to the publications you were last accessing in-app.
Instagram's got the 3D Touch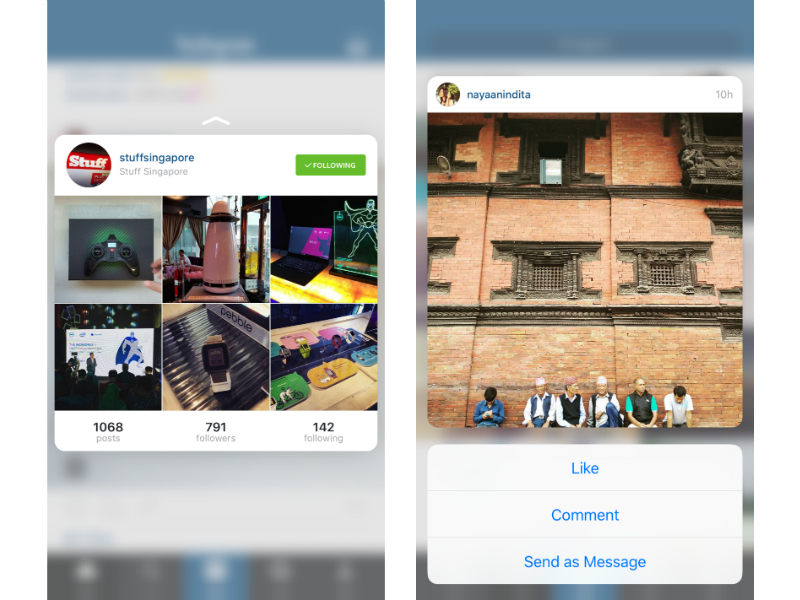 Both Quick Actions and Peek and Pop work for Instagram. You can post a new photo to Instagram directly for your followers to fawn over, Search, Direct Message and View Activity via Quick Actions.
And within the app itself, you can 3D Touch user names to Peek into their Instagram account. That's not all: you can also 3D Touch a photo and swipe up to get another short menu of direct action options when you're in the Discover tab.
Create masterpieces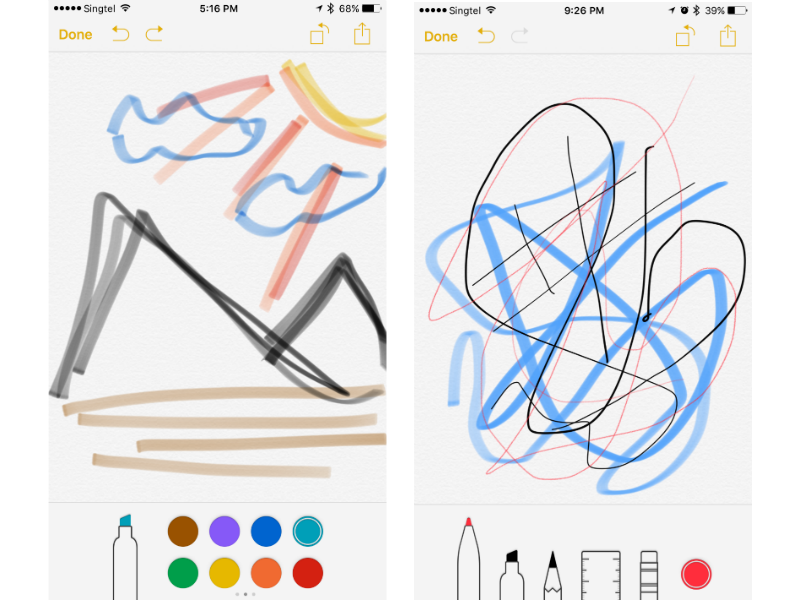 With iOS 9's new drawing tools for Notes, you can draw majestic landscapes – or in our case, sketchy scenes and questionable doodles. Anyway, the point is thanks to 3D Touch, you can use pressure to determine how bold and dark your lines get, just as if you're using real markers.
Now, we just need actual drawing skills and we're all set to take the art world by storm with our new iPhone.
Record a voice memo quickly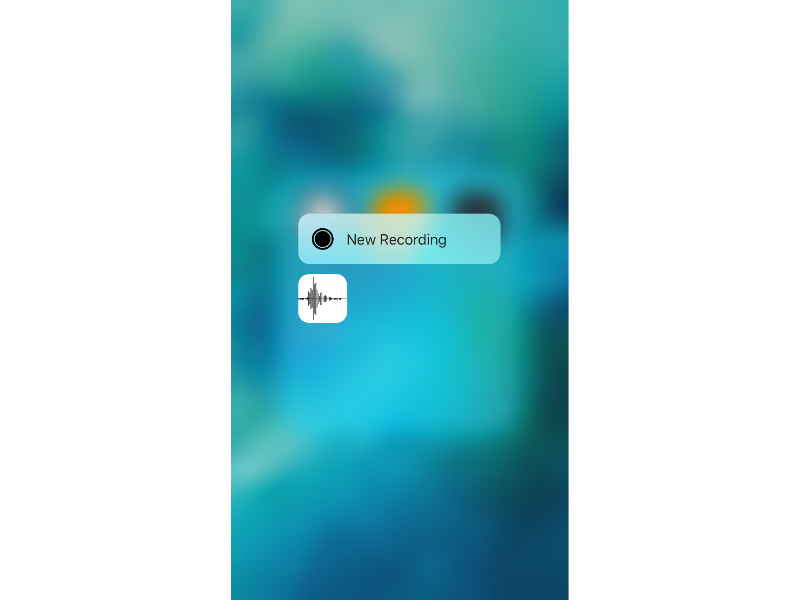 We like using voice memos to quickly record audio reminders or longer voice messages for friends. When an idea suddenly comes into your head, you don't have to busy yourself tapping around the Voice Memo app to find the New Recording button. Just hop right into it to get your idea down ASAP.
3D Touch tweaks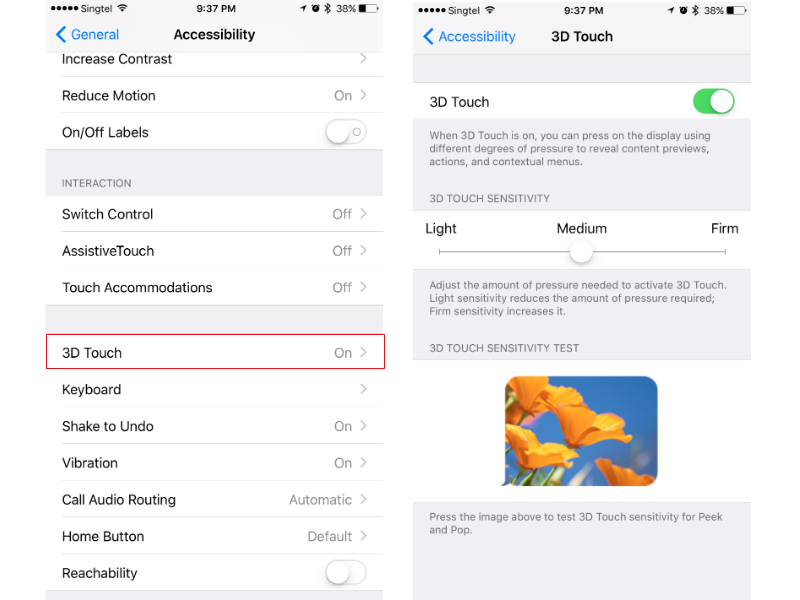 If you aren't quite feeling 3D Touch, you can always turn it off, but we wouldn't. You could adjust its sensitivity to make it work just the way you want. There's even a test for you to try out your newly set pressure level. Just go to Settings, General, Accessibility, and scroll halfway down to find 3D Touch. Tap on it to bring up tweaking options.