The 10 best cases for the Huawei P20 and P20 Pro
Wrap your sleek new smartphone up in something sturdy and stylish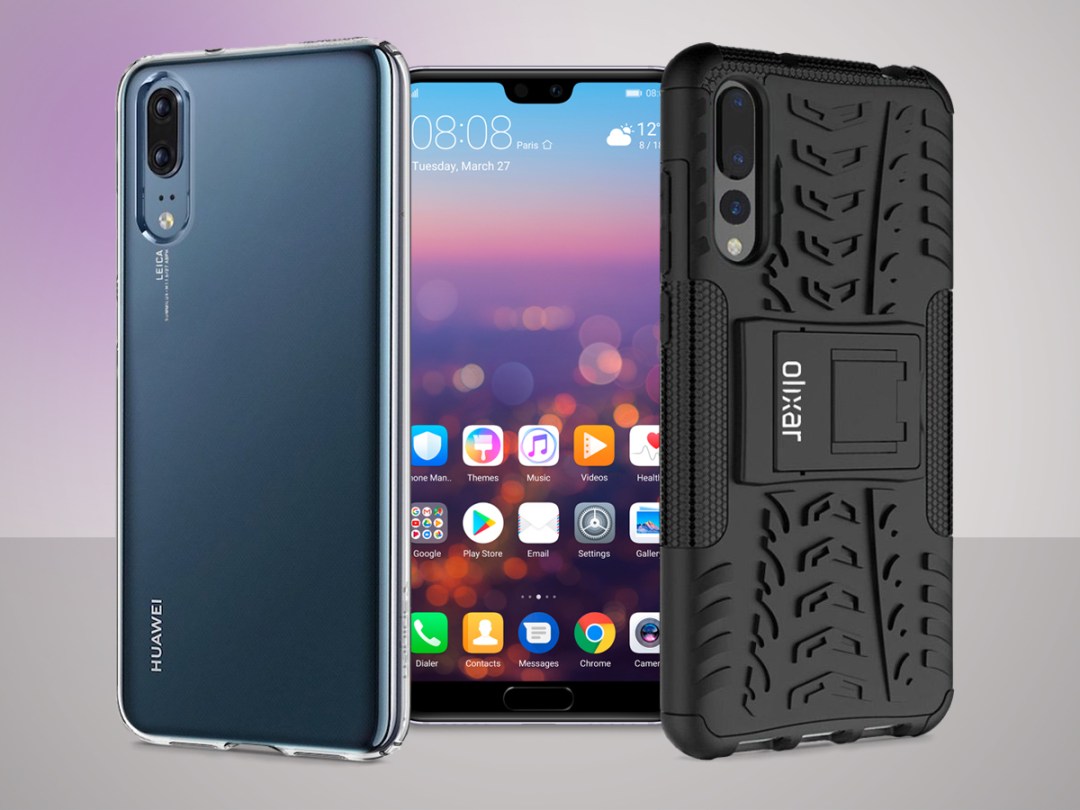 The Huawei P20 Pro is a real stunner of a smartphone, and it's easily the most exciting flagship of 2018 so far. And the standard P20 is no slouch, either.
They are sleek, stylish handsets with more than a little iPhone X influence about them, and just like Apple's pricey number, they are heavy on glass and easily shattered in a drop. That might be part and parcel with many flagships these days, but if you're paralysed by fear at the idea, then you'll probably want a case for your P20.
Luckily, both editions have launched with cases of all shapes and sizes, and we've rustled through the listings to pick our our early favourites. Here are the P20 and P20 Pro cases that we'd recommend investing in.
Huawei P20 Smart View (£20)
Well, this is clever. We've seen some functional cases and covers in the past, including ones with small windows or loads of dots poked through, but the Smart View flip case puts a translucent material on the right edge. That way, you can still see what's on part of the P20 screen even while it's protected.
What's the point? Well, you can see the time, weather, and other details at a glance, plus you'll see caller ID details when someone rings you up. Better yet, you can accept or deny the call right from the case without needing to open the flap. Nice.
Tech21 Pure Clear (£30)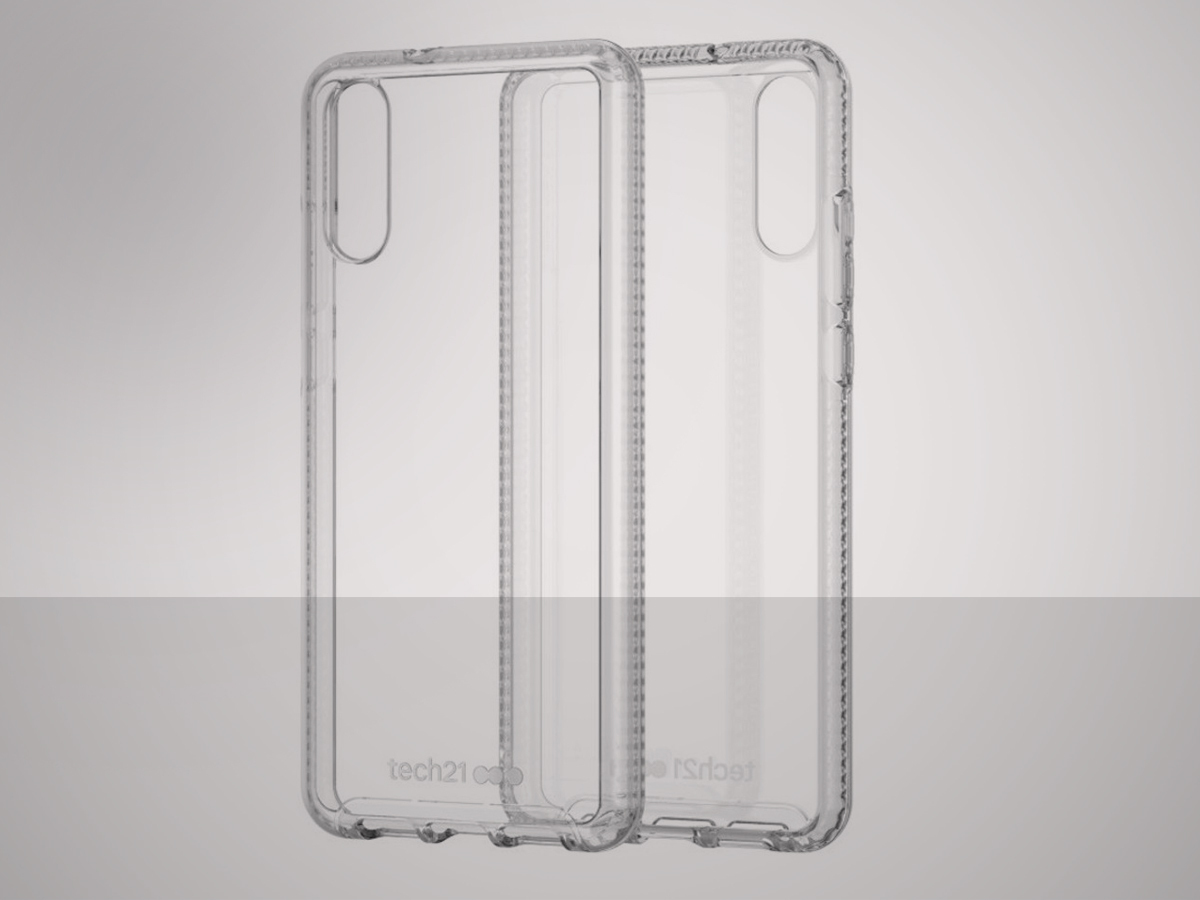 Don't want to obscure any of the P20's beautiful aesthetic, but still want to ensure that it's solidly protected? Well, point your attention over at Tech21, as their Pure Clear case is designed to keep that glass backing safe without covering up its beauty.
This tough-but-thin case is built to absorb drops from up to 10 feet while being totally clear all around, so that gorgeous Twilight gradient can still shine through. The Pure Clear also has nicely grippy sides, which should help you avoid drops in the first place. It's like the chicken and the egg scenario, except you need to buy this case to even get to that point.
Spigen Liquid Crystal (£9)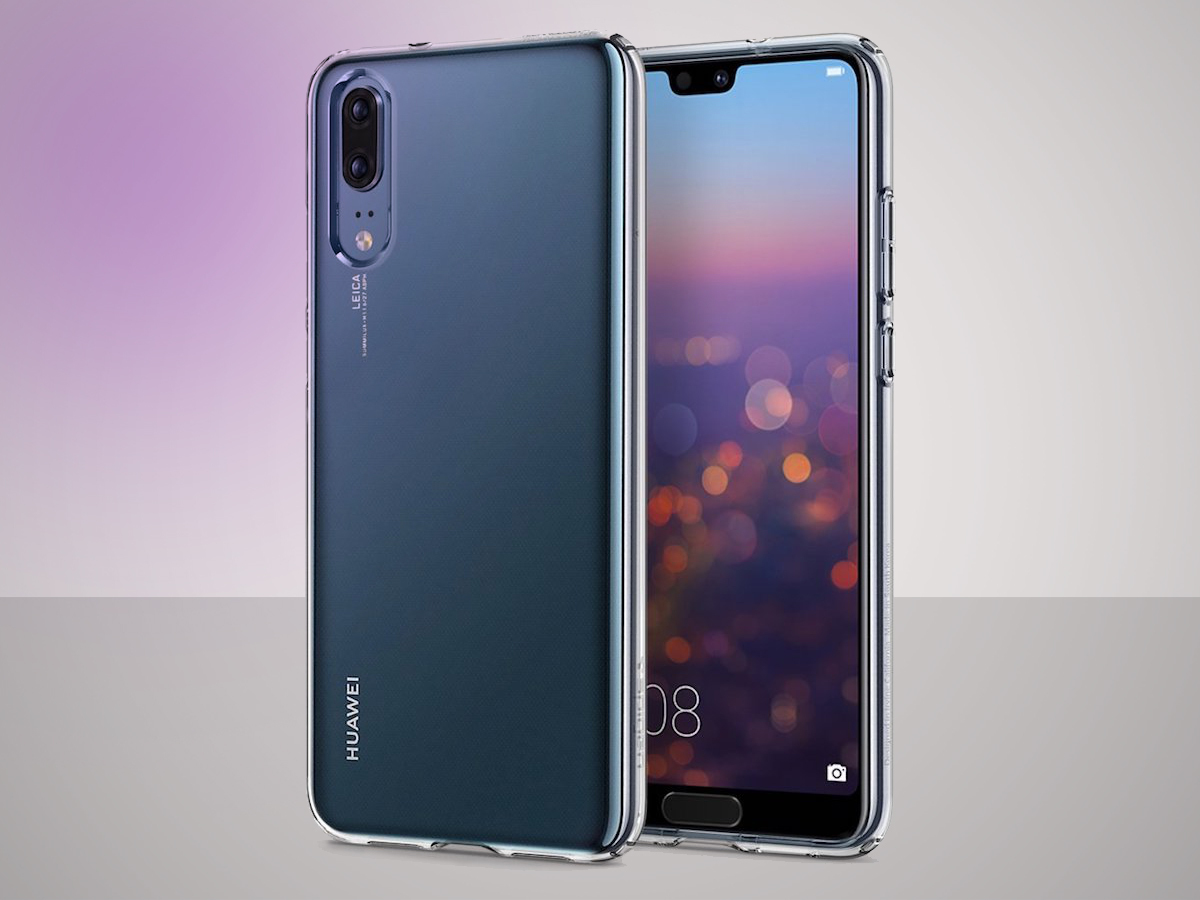 On the other hand, if you want a clear case but don't want to spend more than 10 quid on something to protect your seveal-hundred-pound super-phone, then maybe Spigen's Liquid Crystal case is more up your alley.
It's see-through, obviously, and doesn't have any company logos or patterns to take away from the glossy build of the handset within. The Liquid Crystal is a thermoplastic polyurethane (TPU) case, which means it's a flexible and reasonably tough material, although it probably doesn't pack the same kind of shock-absorbing punch. Still, it's thin, clear, and £9…
Huawei Silicone Case (£15)
If you're buying a phone that's nearly identical to the iPhone X, then you might as well also get the case that's nearly identical to Apple's own official option. Huawei's Silicone Case is a dead ringer for the official iPhone X option.
Based on our experience with Apple's version, that should be a pretty good thing. The P20 Pro case looks to be perfectly contoured to wrap around the handsets, with a durable backing and cutouts for all of the buttons and ports. And it even has the same Huawei back branding as the phone itself, so it's just like the real thing… but less glossy, of course.
Olixar ArmourDillo Case (£14)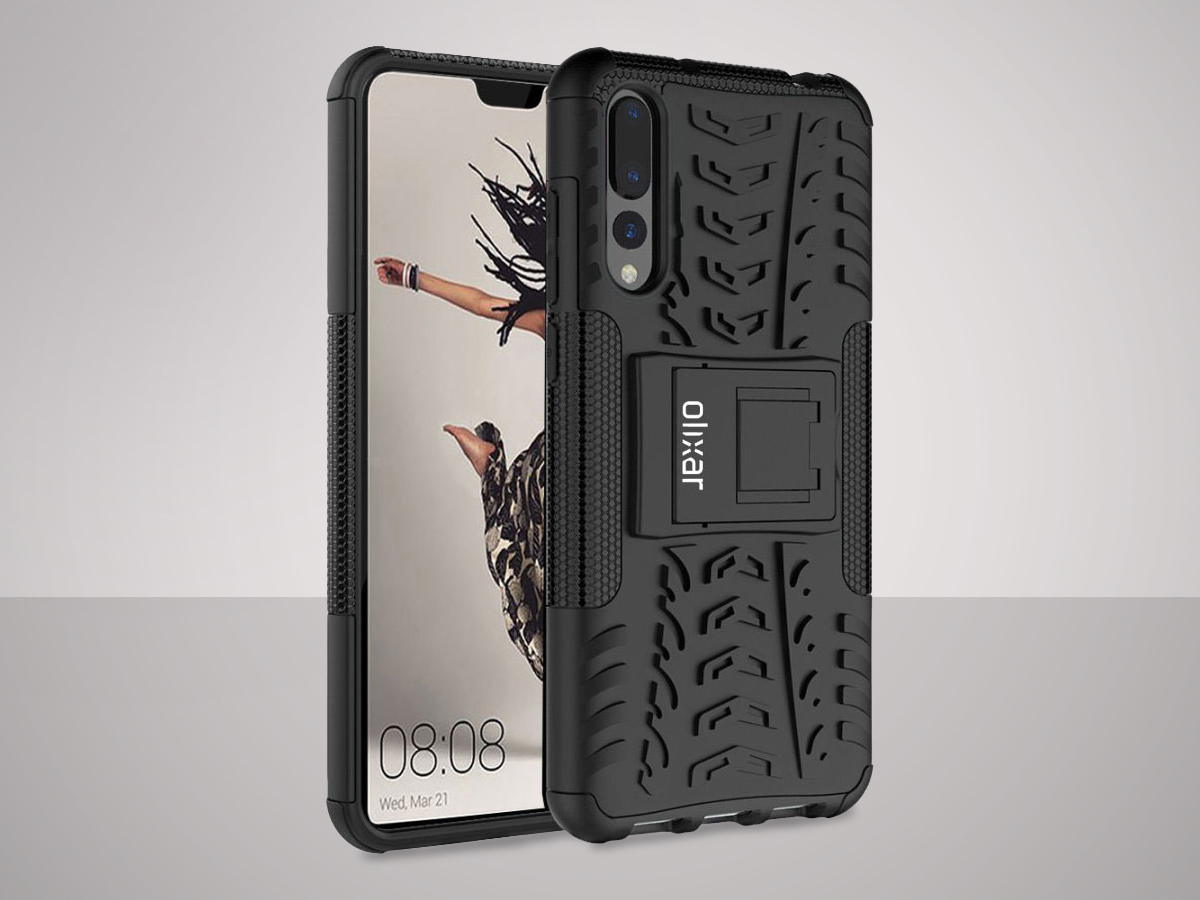 If you want your pricey new flagship to look less like a sleek smartphone and more like a… well, a tyre, then Olixar's ArmourDillo might fit the bill. It's hardly a looker, in our estimation, but it should provide the right kind of protection if you need a heavy-duty shield.
The ArmourDillo is a dual-layer contraption with a TPU internal layer and a polycarbonate exoskeleton, which wraps around the P20 or P20 Pro and protects it from drops and spills. It also has a built-in stand for good measure, and the grip-friendly design ought to keep it safely in your palm anyway.
KuGi Leather Case (£8)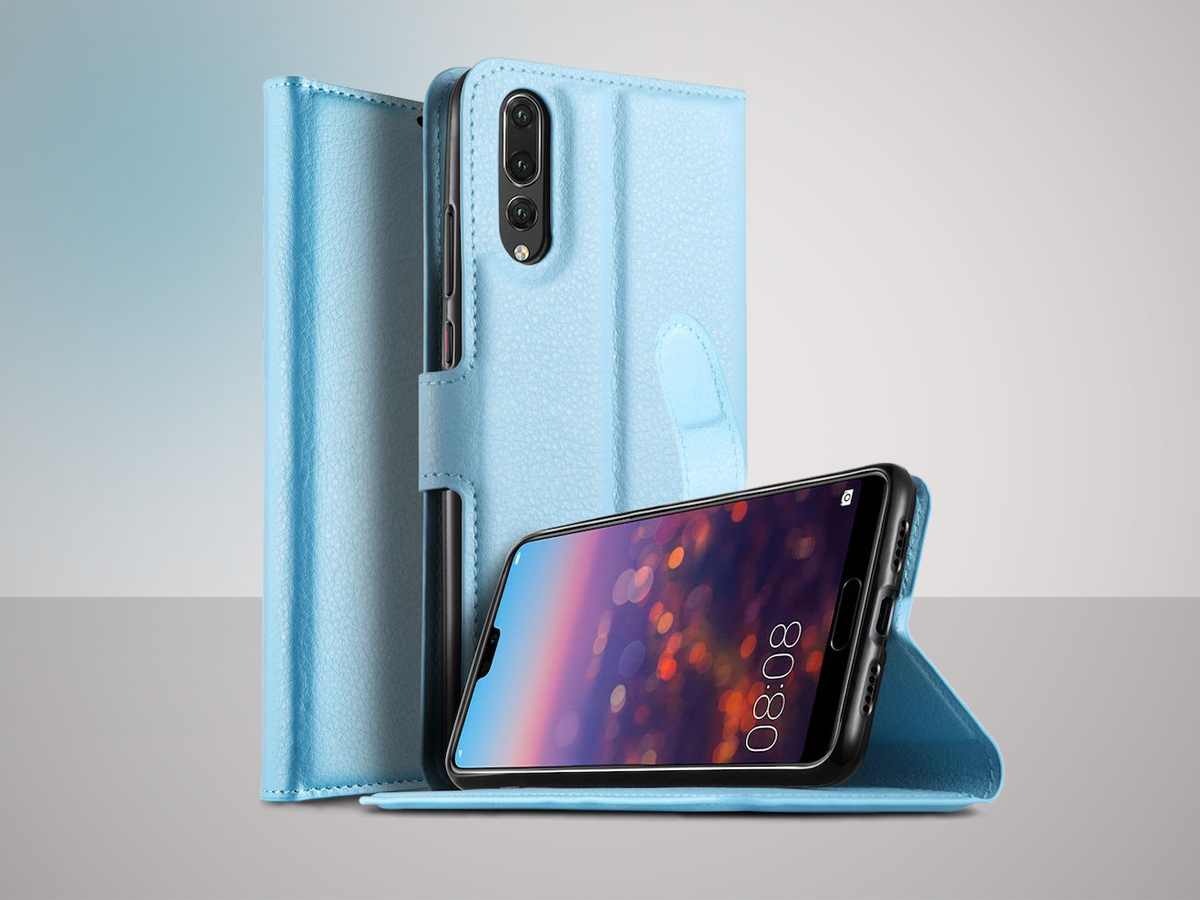 Don't want to carry a bunch of stuff in your pockets? Wallet cases can help with that, and KuGi's faux-leather case is built to hold both the P20 and a couple of cards within. Ditch the wallet and just toss your ID and credit card in the slots here.
Of course, it'll keep your P20 all wrapped up while in a pocket or bag, there's a magnetic clasp to keep it closed, plus you can fold the backing halfway and prop the phone up for watching videos and movies. At £8, we're not expecting high-end quality here, but it hopefully does just enough in terms of both form and function.
Spigen Rugged Armor (£10)
If you think the P20 or P20 Pro needs more of an industrial edge to it, maybe Spigen's Rugged Armor case can add that finish after the fact. At a glance, it looks like a tough case – but it probably doesn't feel like it looks.
After all, it's the same kind of flexible TPU material as Spigen's previously-listed see-through case, meaning it's easy to pop on and off your phone and it's super slim. The so-called "air cushion technology" provides some level of shock absorption, but more importantly, it's cheap, it's thin and it's surely better than nothing.
Official Huawei car case (£17.99)
This magnetic case from Huawei will be your perfect car passenger. This slim case has a slightly textured finish – transforming the slippery Huawei P20 Pro into a more tactile phone, so you're less likely to drop it and become a regretful cracked screen victim.
There's also a discrete magnetic plate on the back, so you can stick your phone to any magnetic holder, so there's no need to buy any extras if you've already got a holder. If you don't, then you can buy a bundle which includes a Huawei holder and the case for £29.99 – a pretty neat package.
(Words by Jessica Derwent)
Krusell Sunne Cover (€29.90)
Channel some serious Scandi style with this soft premium leather case. It comes in two colours, either a sandy nude or a slick black. This case's design is elegantly minimalist and the finish is smooth but the leather means it'll grip in your hand nicely, and won't go flying when you're juggling your cold pressed coffee and opening the door to your Volvo XC90.
This case oozes class and sophistication – it has the power to zhoosh up your Huawei P20 Pro into a suave accessory to your luxury lifestyle.
(words by Jessica Derwent)
Showkoo Natural Wood ($21.99)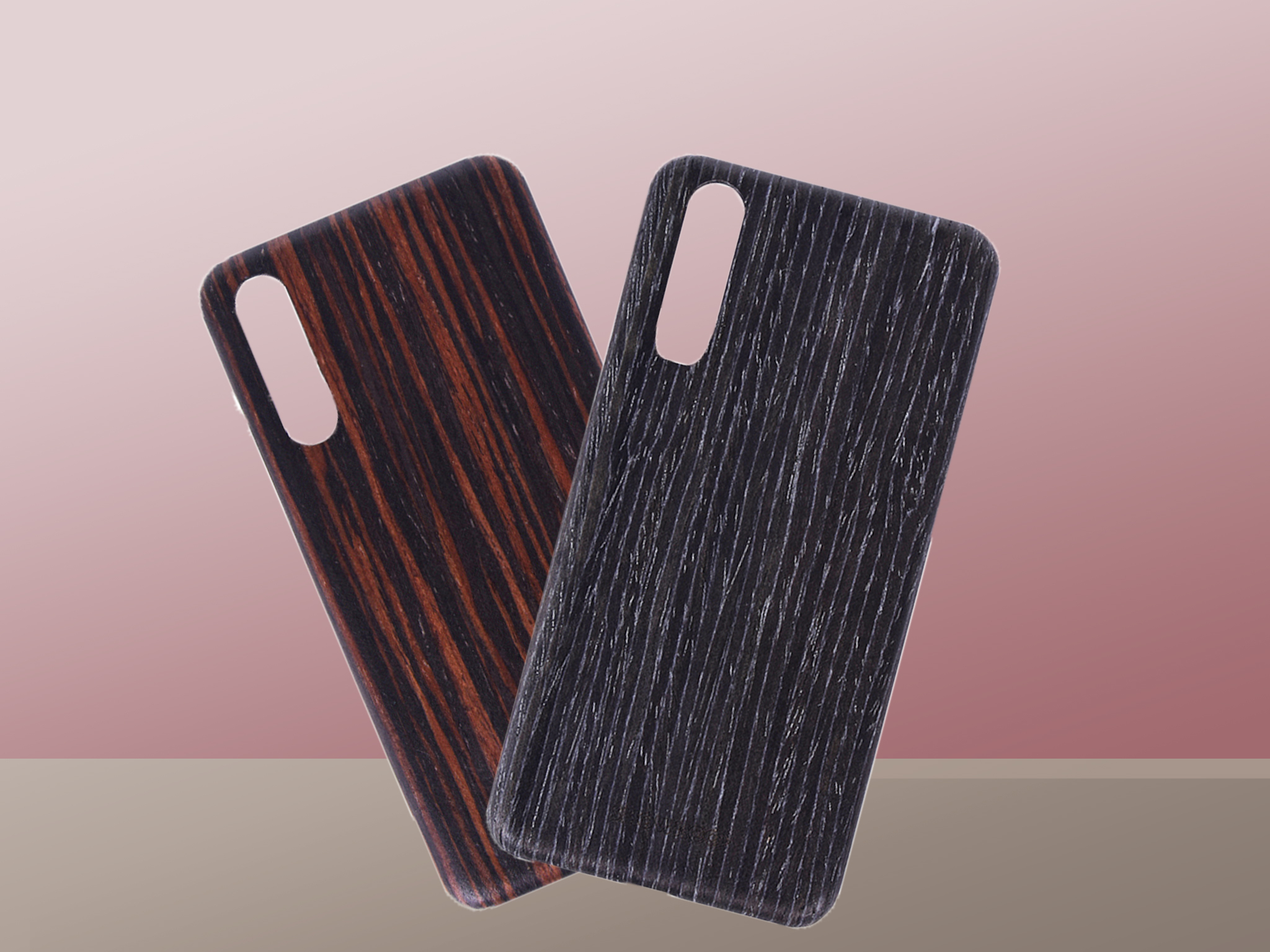 Stand out from the crowd and get the natural look with this Showkoo wooden case. It comes in an array of wood types and finishes, including black walnut, rose wood, red wood and more earthy shades. The Showkoo wood case is beautifully hand crafted. Plus, each case has a distinctive pattern as each tree has unique bark lines.
Now you might be wondering how practical this case is… Well, it's made from real wood and Kevlar fibre (the same fabric the army use to make ballistic armour from) – so it's pretty strong. It has a few cool features too – 360-degree protection, fingerprint resistance, stain resistance and wear protection.
(Words by Jessica Derwent)