Power through outages with the Bluetti AC500 and B300S
The clean, high-performance way to keep your home running during power cuts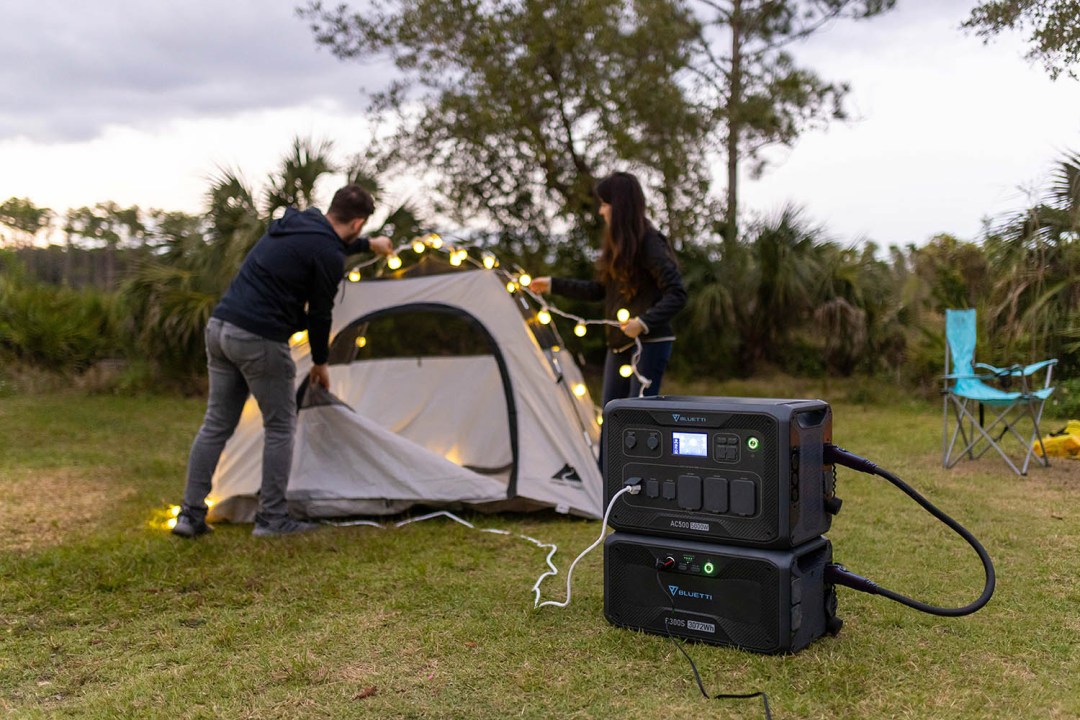 Want to harness solar power to run your home appliances, ensure you have reliable backup in the event of a long power cut or level up your on camping trips with a high-performance power source? The Bluetti AC500 and B300S, freshly arrived in the UK, want a word in your ear.
The AC500 is a 5000W inverter which teams up with one or more B300S batteries to form a modular backup system that can grow with your power requirements. Each B300S has a capacity of 3,072Wh, and a single AC500 can accommodate up to six of them – which means a total of up to 18,432Wh is available. That's enough juice to keep a household powered for up to six days off-grid, and with up to 10kW surge available, it can easily run high-demand appliances like fridges, washing machines, cookers and air-conditioning units.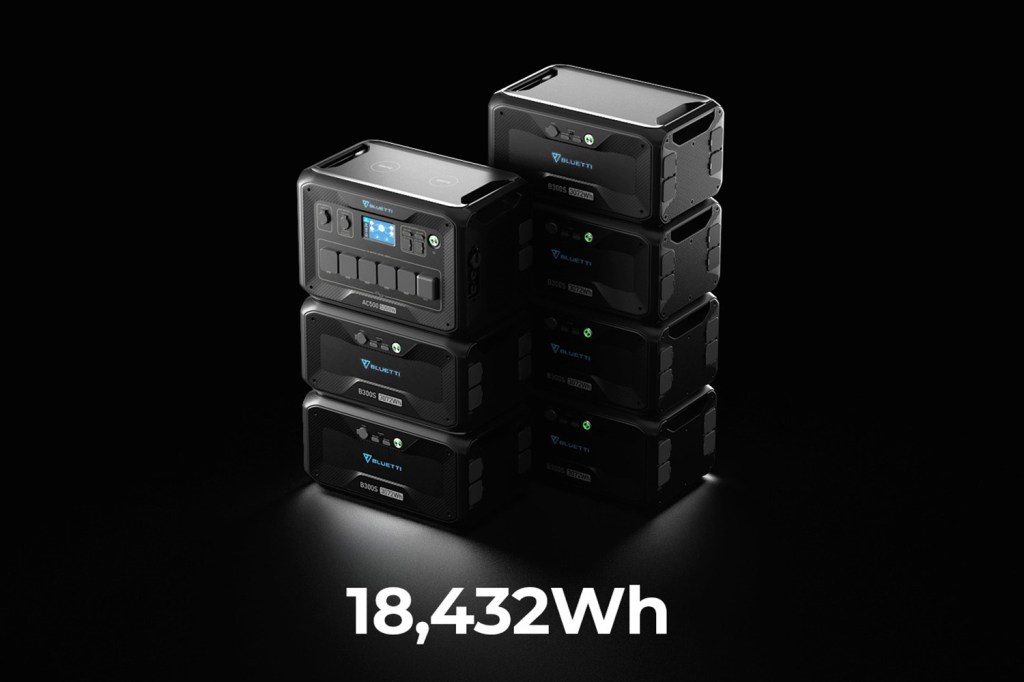 Housed in handsome heavy-duty black casing with built-in handles for easy portability and stackable to save space, the system can be charged up in a wide variety of ways: AC power, solar panels, a car cigarette lighter, a car battery, a traditional generator or a combination of several sources at once. The system supports an input rate of up to 8000W (provided you have at least two B300S batteries connected), which means it can be topped up very quickly: fully charging two empty B300S batteries from empty takes only 1.5 hours when using AC and solar inputs simultaneously.
Solar panels can be used to input up to 3000W of power to each AC500, so wherever there's sunlight, you can look forward to power. As well as green, it's clean too: unlike a petrol-powered generator, the AC500 doesn't emit any nasty fumes (or noise) and can be safely kept indoors rather than outside without the need for special ventilation. It thrives in cold environments, though, with the B300S featuring an automatic heating function that maintains battery supply in ambient temperatures as low as -20ºC.
The B300S batteries are in for the long haul too, thanks to durable LiFePO4 technology. Each battery is rated to over 3500 charging cycles to 80% of its capacity, meaning you can expect over 10 years of use from each one.
The AC500, which can be controlled via its built-in touchscreen or wirelessly through the Bluetti mobile app, offers a huge range of options for discharging power: 16 outlets in all. There are five standard 230V/16A AC outlets, one 230V/32A AC outlet, two 100W USB-C ports, two 5V/3A USB-A ports, two 18W USB-A ports, one 12V/30A RV outlet, one 24V car outlet (all located on the front) and two 15W wireless charging pads (located on the top).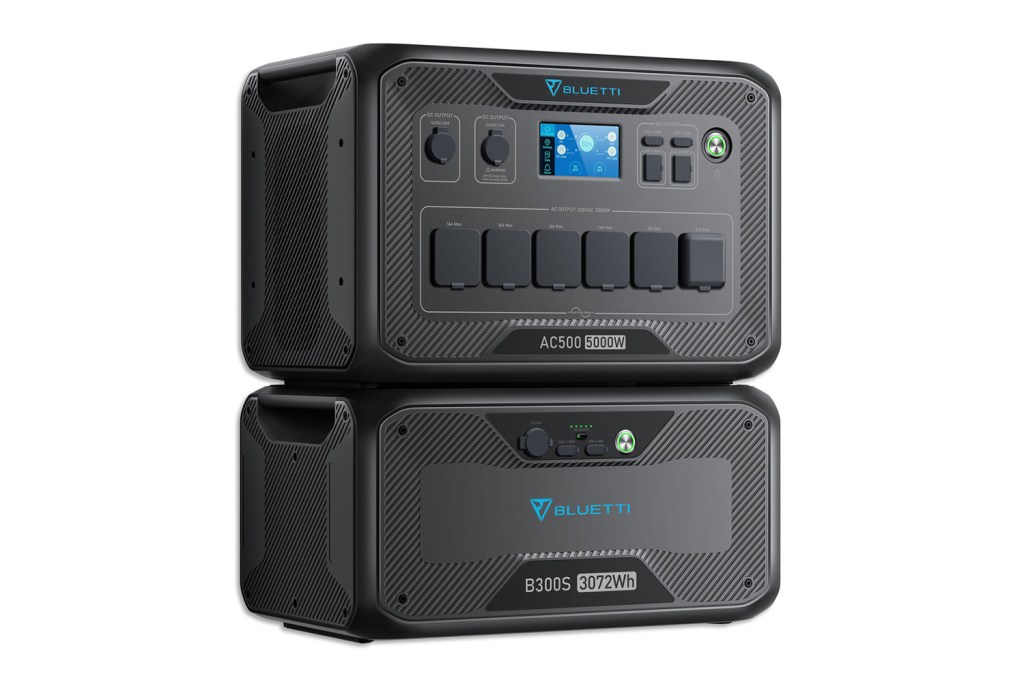 This flexibility means you can use the AC500 system not just at home (for backup power or to supply power during 'peak' times of the day and save you money if you're on a time-of-use electricity tariff) but away. The system is portable enough to accompany you on camping trips, where it can be used to power cooking gear and lights and recharge smartphones, cameras and even small electric vehicles. What a way to take your road trips to the next level.
So whether you're a tech-loving traveller, a wannabe off-grid warrior or just looking to have a reserve system in case of power cuts, the new Bluetti AC500 and B300S has your back (up).
To find out more, or order the AC500 system, head to Bluetti UK.