Samsung Galaxy Watch 4 Classic review
A bite out of the Apple?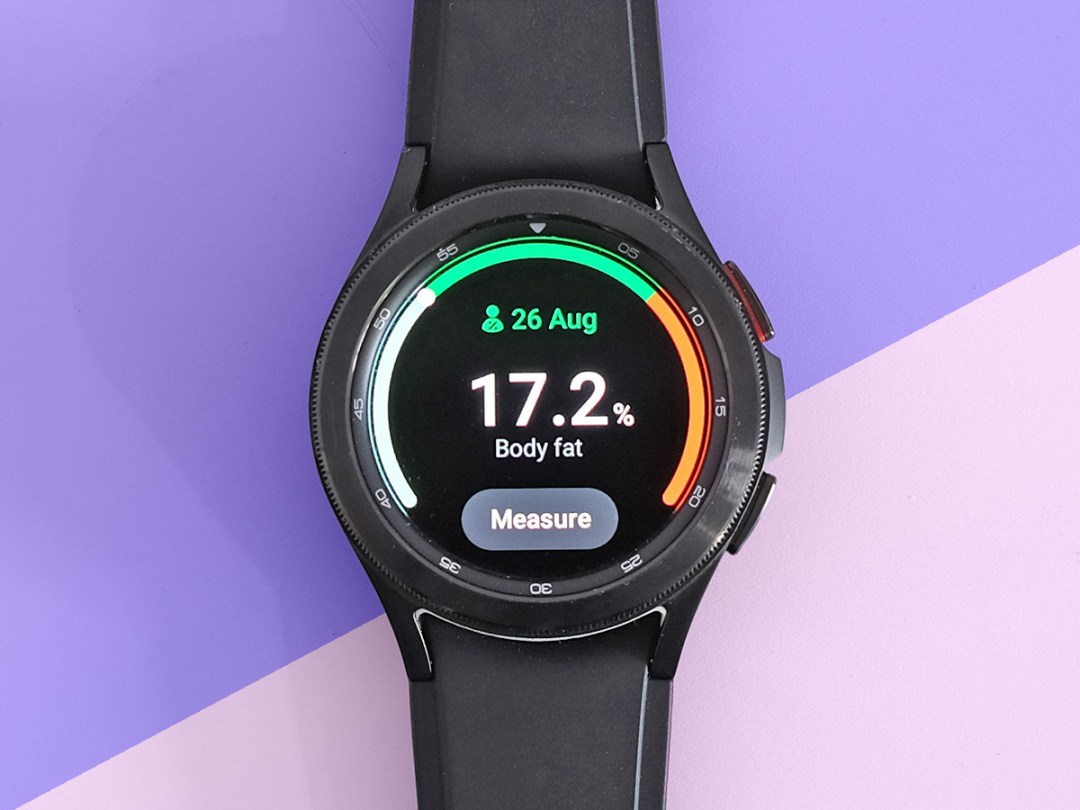 The moment almost no-one was waiting for has arrived. Samsung has started making Google Wear OS watches.
Its Samsung Galaxy Watch 4 Classic is the first, after years of Tizen OS making a damn good job of it with watches like the Galaxy Watch 3.
Why the switch? Samsung and Google know they aren't doing so well against the Apple. No single smartwatch sells in numbers even remotely close to the Apple Watch.
The Samsung Galaxy Watch 4 Classic's job is to turn that around.
Does it have a chance? Not a good one, is our best guess. But that does not mean the Samsung Galaxy Watch 4 is a bad watch. It is the most interesting and complete-feeling Wear OS watch we have used in years.
You'll pay £349 for the 42mm version reviewed here, £369 for the larger 46mm model. 4G ones are available for an extra £40 in each case.
Too much cash? The non-Classic Galaxy Watch 4 watches are cheaper at £249 (40mm) and £269 (44mm). These are just as capable but don't have the rotating bezel. Our head says £100 is too much extra to pay. Our heart just doesn't want to live without the clicky little thing.
Design and Display: Click, click, boom
One of Samsung's key Galaxy Watch 4 goals is clear as soon as you start wearing the watch. It didn't want to start from scratch and throw away all the work it put into watches like the Galaxy Watch 3.
To that end, the Galaxy Watch 4 Classic has the series-staple rotating bezel that lets you navigate through parts of the watch without touching the screen. It rotates with nicely clonky clicks. You'll use this primarily from the watch face, where a little touch of that dial takes you through a series of widget pages. These look similar to those from the last-gen Samsung watch.
Want to track a run? That's two clicks right. Want to see your heart rate? That's seven clicks. And it all feels much faster and more intuitive than a bunch of swipes on a touchscreen. There's almost none of the lag seen in some older Wear OS watches either.
This dial is probably the main reason to buy the Galaxy Watch 4 Classic instead of the "non Classic" version, although you can kick out all the widget pages you don't need and just leave a few in there for easy touchscreen use.
You have two sizes to choose from in the Classic family, 42mm or 46mm. While the smaller one looks and feels great, we'd strongly suggest you consider the biggie if you want to track runs regularly or use the great "always on" screen mode. This is where the time stays on-screen all day, so it can do a better job as an actual watch.
With no GPS-tracked runs, no always-on mode, the 42mm Samsung Galaxy Watch 4 Classic only lasts a day and a couple of hours. We're barely scraping by here. Track an hour of outdoors exercise and use Always On and you probably can't use sleep tracking without a risk of the watch joining you in the land of the unconscious.
The 46mm Galaxy Watch 4 Classic will probably hold up better. Bigger Wear OS watches tend to last longer. It doesn't charge super-quickly either, so we're looking at something of a downgrade from the Galaxy Watch 3 and the original Galaxy Watch, which could last 3-4 days no problem.
There are bother benefits to staying small, of course. The 42mm Galaxy Watch 4 Classic is reasonably light, and doesn't try to jump around on your wrist should you wear it for running. These watches, like the Galaxy Watch 3, have 5ATM water resistance too, so you can take them for a swim.
The wee 1.2-inch screen is an OLED with very high resolution of 396 x 396 pixels. It's sharp, colourful, bold and bright — although it's not like the Galaxy Watch 3 was lacking in this area to start with.
Features: The Samsoogle life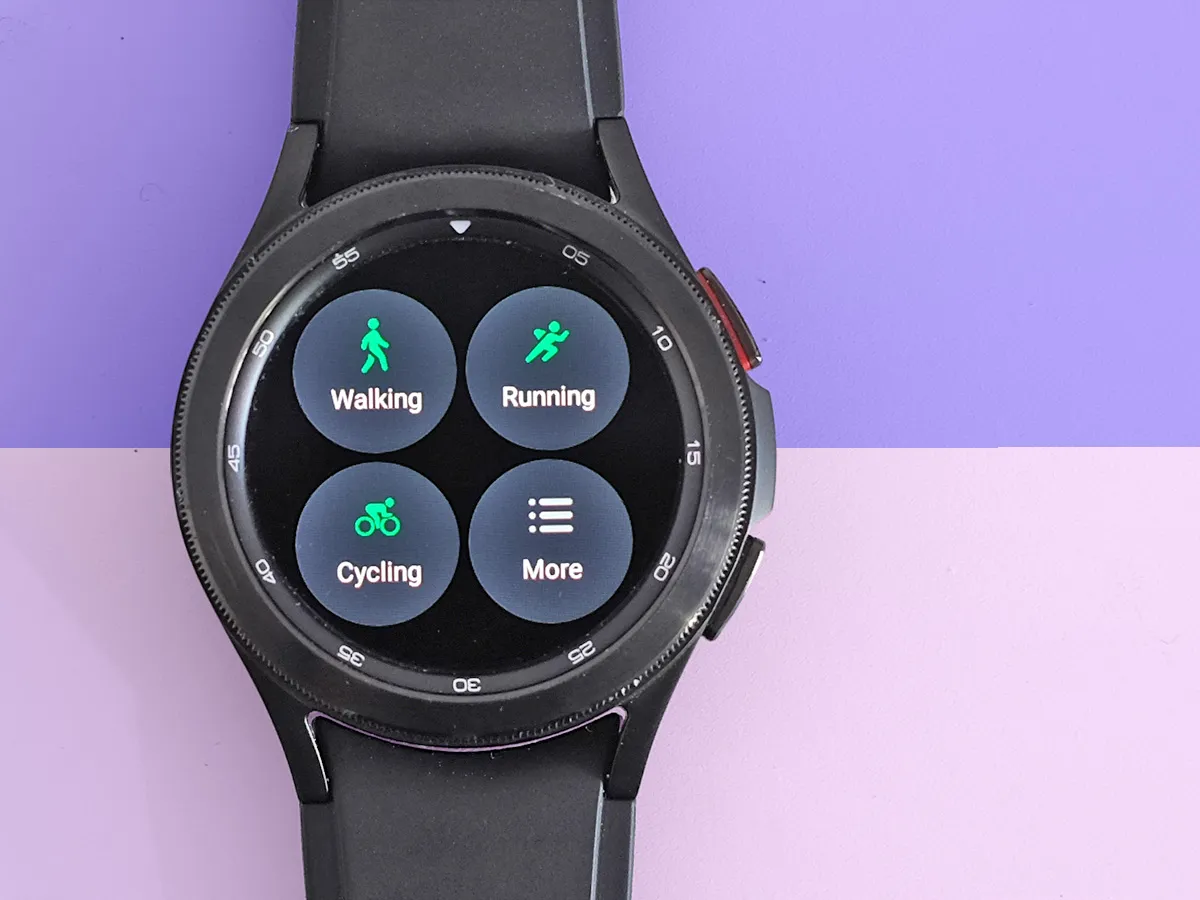 How little the Samsung Galaxy Watch 4 Classic feels like a "Google" watch in places is quite surprising.
Hold down the top button on the side and Samsung digital assistant Bixby pops-up, not Google Assistant. Hole the bottom one for a second and Samsung Pay, not Google Pay, loads.
Wear OS is much less Google-centric than it has ever been. However, it still has the Wear OS app ecosystem, not the one Samsung Tizen one. Flick up from the watch face and you get to a page of little app icons, your app library.
Here's where you have to roll the dice and hope Samsung gives Wear OS a boost and encourages app makers to produce more interesting apps for the platform. There are some promising signs, though.
Towards the end of our testing the Galaxy Watch 4 got an update that lets you download playlists, albums and podcasts from Spotify. This lets you go out for a run without your phone, and not have to do so in silence.
Not a Spotify fan? You can send tracks over to the watch using the Samsung Health app on your phone. The Galaxy Watch 4 has 16GB storage, double the amount of the Galaxy Watch 3. You get around 7.5GB free to use once the system has eaten its share.
While we hope a lot of interesting new Wear OS watch apps are coming the Galaxy Watch 4's way, it already has all the basics covered. You get access to Google apps too, Maps probably being the most important in this case.
This could be way better. You can't "save" an area of map or a route planned while in range of a Wi-Fi network. It seems to simply piggy-back off data from your phone. Google Maps for Wear OS is much less interesting than it could be, but zooming in and out with the rotating bezel does take away some of the fiddly awkwardness of map navigation via a tiny touchscreen.
Fitness: Runner's friend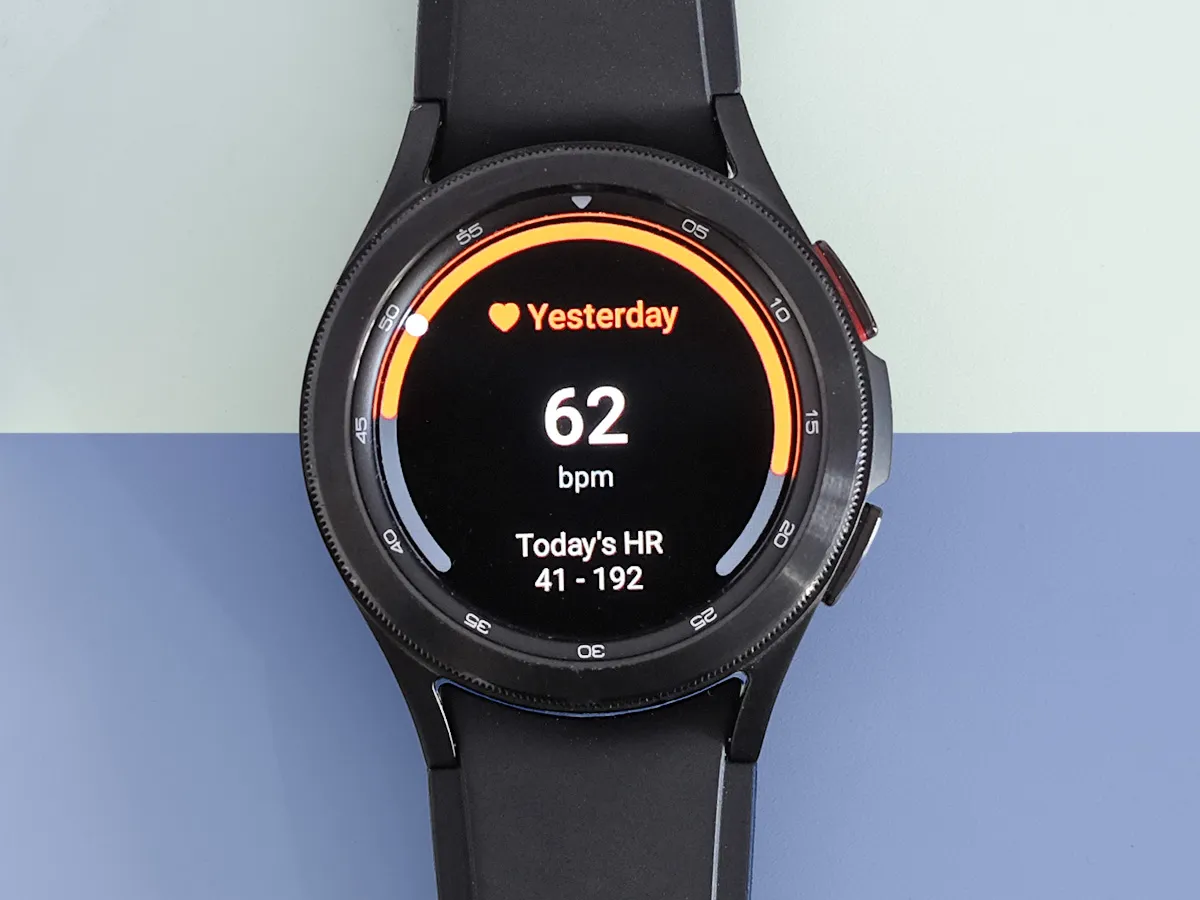 The health and fitness side of the Galaxy Watch 4 Classic is very much a Samsung joint, not a Google one. Tracked workouts go to the Samsung Health app on your phone, not Google Fit. And the default exercise apps here are Samsung's, not Google's.
Some previous WearOS apps have had custom fitness interfaces, but nothing quite on this level. It's what gives the Galaxy Watch 4 Classic a deep Samsung flavour, not just a crust you bite through in a second.
The info you see while running is clearly relayed, and we're mostly impressed by the accuracy of the stats. Heart rate readings track well with those of the Garmin Venu 2 and the Samsung Galaxy Watch 4 uses full GPS for distance and mapping. It recorded slightly lower distance on our test runs than the Garmin, but its mapped routes – viewable on your phone — were accurate.
There's also an audio coach feature. This will update you on your progress and dole out a few updates via a synthesised voice, say, every kilometre or every 30 minutes. You choose.
This audio coach could do with a few more customisation options. Set it to run every kilometre and you have to listen to a robot lady reel off stats for what feels like two minutes — Huawei watches do the same. It's about time someone made a watch that let you choose exactly what goes into these updates.
There's another niggle. If you don't set the Galaxy Watch 4 Classic to its Always On display mode, the screen can take too long to light-up during exercise, and the on-screen stats take a while to update from the last time you checked. This stuff should feel immediate, and it doesn't. But using Always On solves both problems. Hopefully a software update will make other tweaks.
For gym fans, cyclists and runners the Samsung Galaxy Watch 4 seems a match for the Galaxy Watch 3. And like that last-gen model you're also offered advice on your running form, which you don't see from rivals.
There are loads of extra exercise modes on the Galaxy Watch 4 Classic, and many of them aren't just lazy ones that slap a label on a recording of the duration and your heart rate. A stack of gym exercise modes let you time your reps and sets, the hiking mode has altimeter readings.
Padding is unavoidable in some areas, of course. A Samsung Galaxy Watch 4 can only do so much if you ride an indoors exercise bike or want to use the "stretching" mode — presumably here to make sure you do actually spend a full five minutes doing something so dull. And Yoga is, sadly, a thin mode that just estimates calories and measures your heart rate.
Health: The VIP Samsung club
The body composition feature is new for this generation. This uses a BIA, bioelectrical impedance analysis, to try to work out how much of your body is fat, water, bone and muscle. You place your middle finger and index fingertips on the two side buttons and wait around 20 seconds for the Galaxy Watch 4 to do its thing.
It's a great idea, although we're not sure how accurate it is. It pegged our body fat at around 23%, far higher than the 17% of a body fat analysis scale we used for a comparison.
Here's the thing: BIA is not a great way to measure your body fat, regardless of the sensor you use. Pretty much every research study you'll find online says so. However, the Samsung Galaxy Watch 4 Classic's results are at least fairly consistent, suggesting it isn't simply picking a figure out of the air.
The watch also has an ECG feature, just like the Samsung Galaxy Watch 3. However, you'll need a Samsung phone to use it. You can't install the required apps on other Androids. We tried to sideload them: no joy there either.
It'll likely be the same case with blood pressure monitoring, although that feature is not yet enabled on the watch in the UK.
Whatever you do, don't buy a Samsung Galaxy Watch 4 if you own an iPhone as it is not supported at all. The walls are closing in on Samsung wearables, and we're not sure we like it.
Thankfully you don't need a Samsung phone for workouts, stress readings, heart rate, sleep tracking or the new body composition feature.
The competition
Is the Samsung Galaxy Watch 4 Classic better than the Galaxy Watch 3? This seems a sideways step in most respects. The screen is sharper, but the real-world difference is not obvious.
We get access to more apps thanks to Wear OS, but both have the essentials covered. And the Galaxy Watch 4 is a downgrade in terms of compatibility (particularly with iPhones) and battery life, as far as we can tell at least. We use the larger 45mm version of the Galaxy Watch 3, and it easily outlasts the 42mm Galaxy Watch 4 Classic.
That is why we'd recommend the 46mm Watch 4 Classic for a low-stress smartwatch life. Should Galaxy Watch 3 owners upgrade? Normally we'd say no, but this time maybe you should. As we publish this review, Samsung offers a generous trade-in programme that means you won't have to pay that much. And we're not sure how long the older watch's Tizen OS will be actively updated and supported. Miss the trade-in window? The upgrade becomes much less appealing.
Next up is the Apple Watch Series 6, which is just slightly more expensive than the Samsung Galaxy Watch 4 Classic.
They have similar core features, and the Apple Watch is even more restrictive in terms of compatibility. An Apple Watch is for iPhone owners, basically.
It is part of a more mature system, though. The app library is better, Apple Fitness is good way to use your wearable for at-home workouts. And while it doesn't have the Samsung's rotating bezel, the twisty crown is a decent stand-in.
If you're already bedded in to Apple, the Series 6 or cheaper Watch SE are probably better bets.
We do recommend a Galaxy Watch 4 Classic over the Huawei Watch 3 right now, though. The Huawei feels like much more of a work-in-progress watch, doesn't have an ECG function and we think ongoing app support is likely to be better with a Samsung.
We do love its Ultra Low Power mode, which turns the Huawei into a fitness watch that lasts a couple of weeks off a charge. But if that's what you want, you can buy a much cheaper Huawei like the Huawei Watch Fit or Huawei Watch GT 2. They are both great for exercise tracking.
Samsung Galaxy Watch 4 Classic verdict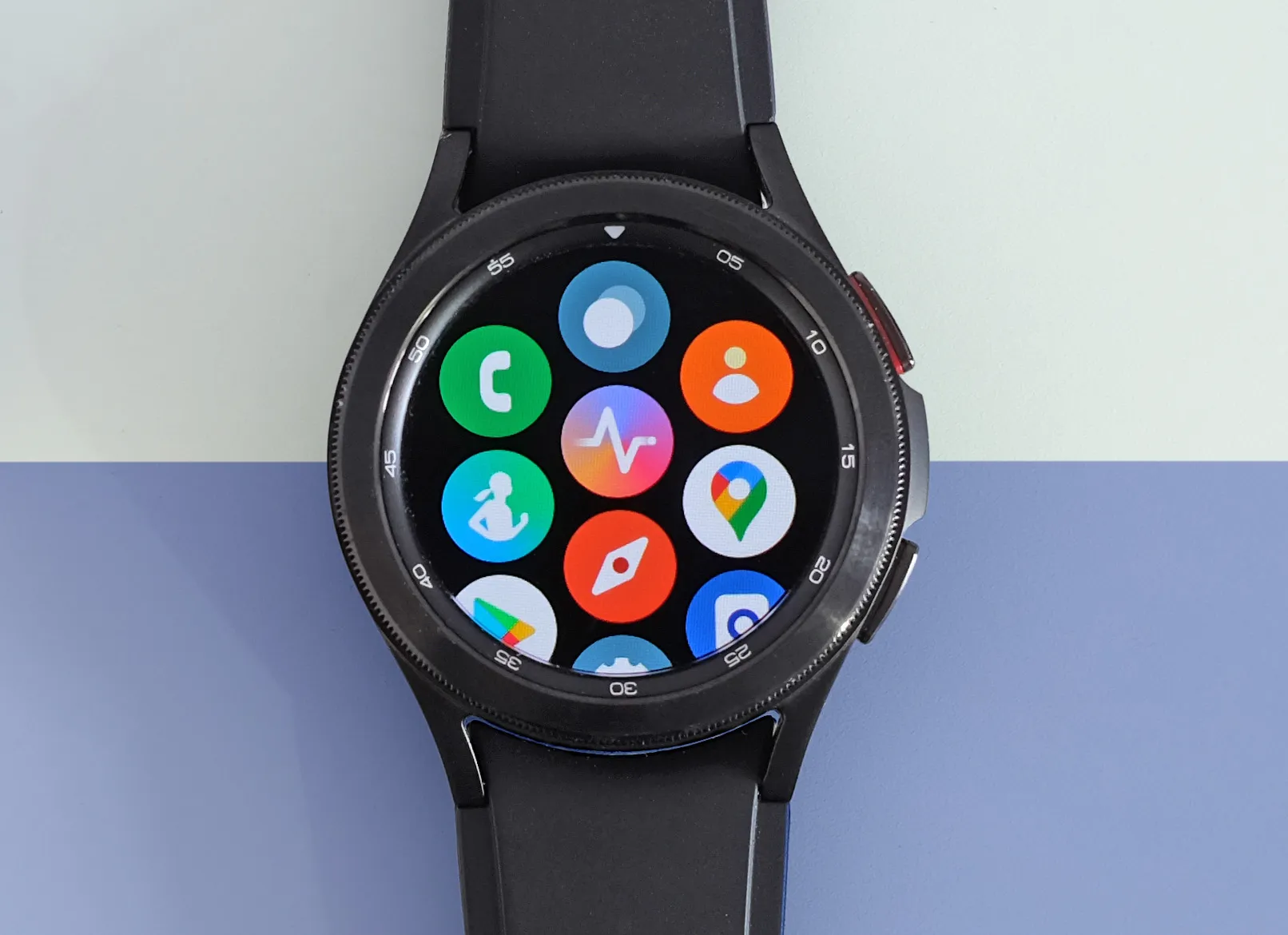 The Samsung Galaxy Watch 4 Classic sees most of the best bits of the Galaxy Watch 3 grafted onto Google's Wear OS software. Pretty much all the best new bits are down to Samsung not Google, even in the redesigned software.
It lasts less long than the Galaxy Watch 3 off a charge, although you may have a better experience if you buy the larger 46mm version.
So, is it a downgrade? No, we need to take a wider view here. Samsung's top watches use Wear OS, soon Fitbit's ones will too. As much as we like Samsung's old Tizen software, it was never an apps and features powerhouse. The Galaxy Watch 4 Classic already has access to more apps, and the future of the platform looks brighter than ever.
And, hey, even if Wear OS does end up heading nowhere all that exciting in the next couple of years, Samsung has already done enough to make this the number Apple Watch alternative. Particularly for Samsung phone owners.
Tech specs
| | |
| --- | --- |
| Screen | 1.19in 396 x 396 OLED (42mm) 1.36in 450 x 450 OLED (46mm) Software: Wear OS 3 |
| Software | Wear OS 3 |
| Processor | Exynos W920 |
| Storage | 16GB |
| Dimensions | 42mm/46mm, 46.5g/52g |
| Sensors | HR, ECG, BIA |
Stuff Says…
A sideways step for Samsung watches but a big jump forward for Wear OS, the Galaxy Watch 4 Classic is now the number one Apple Watch alternative
Good Stuff
Good fitness tracking
The best Wear OS watch to date
Retains plenty of Samsung flavour
Bad Stuff
Short battery life in 42mm version
Some interface quirks during exercise
Compatibility restrictions for non-Samsung phones