Ruark Audio R2 mk4 review: near-total refinement
There's a huge amount going for this latest version of the R2, but is it enough to battle the crowd of rivals?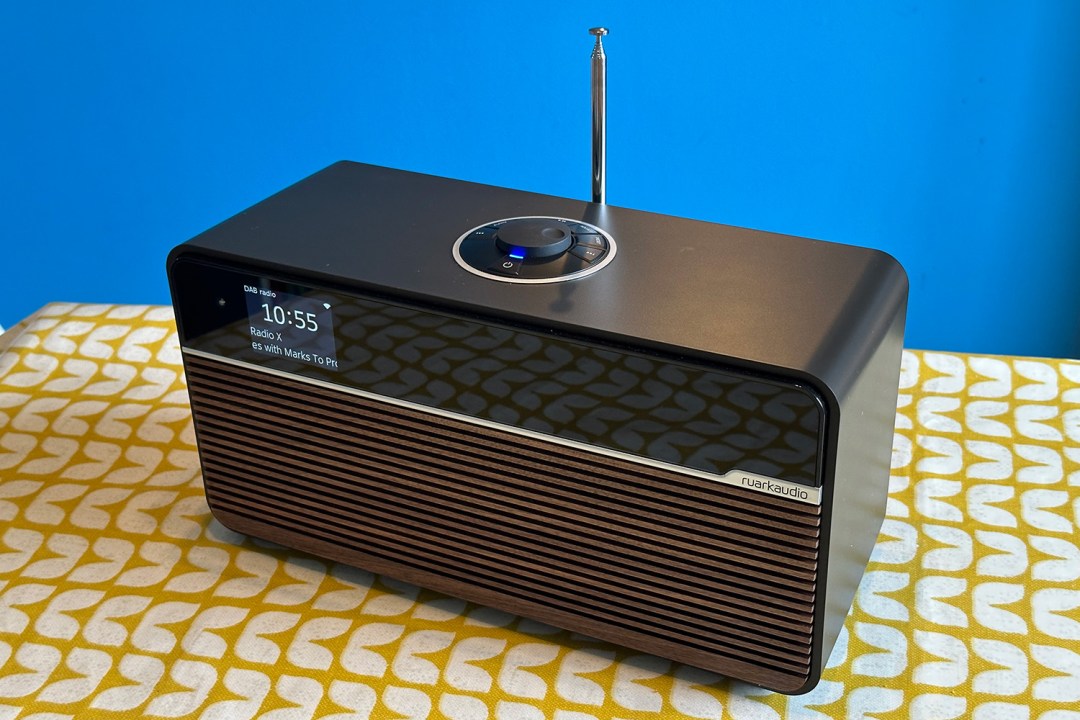 Stuff Verdict
With a smart and high-quality design plus excellent sound quality, the Ruark R2 Mk4 is one of the best premium DAB/internet radios you can get right now.
Pros
Very rich sound
Top quality materials
Spotify Connect and Amazon Music support
Cons
No Apple AirPlay or Chromecast
High price
Need to use the app for anything complex
The fourth generation of Ruark Audio's M2 is a pleasingly retro take (as many of Ruark's products tend to be) on a modern DAB radio, internet radio and wireless speaker/streamer – something Ruark now calls a 'Smart Music System'.
We're big fans of the smaller R1 version, now on it's billionth version (OK, OK, mk4 version). The R1 has recently been joined by the streaming Ruark R1S version.
So there's a huge amount going for this latest version of the R2, but the price is an issue that's hard to ignore. You do pay dearly for the design and engineering on show here when many premium wireless speakers have a lower price – we're thinking in particular of Apple's HomePod, Amazon's Echo Studio and the Sonos Era 100/300.
And then there are quite a few brilliant radios around too, from simple Roberts units to higher-end offerings such as the Revo SuperConnect Stereo that – like the R2 – combine the best of broadcast radio with internet stations.
Much of what you're paying for here is the craftsmanship that's gone into it, which we'll look at in more detail shortly.
While the R2 could, of course, be used in a larger space, it doesn't replace a full-blown system. So the likeliest scenario is that you'd use it in, say, a kitchen or office.
Design
It's a good-looking thing, isn't it? If what you're after is a good balance of modern and retro, then you've just found it. It certainly demands to be on show and is easily recognisable as a Ruark system.
Our review unit has a darker 'espresso' finish, but we think the light cream version with a ash slatted wood front has a slightly more modern look to it, though this darker walnut wood does look rather smart as well.
The R2 is around 34cm wide and 14cm deep so is reasonably compact. It certainly won't dominate a space and it's more compact than the previous generation. It certainly works well for a desk, windowsill or countertop. But the matte finish on the top does show up dust.
The 'RotoDial' control on top of the R2 is the same as Ruark's other devices and they buttons are tactile and simple to use. You can change volume using the main knob, power on and off, change source and move through tracks or stations easily. So the physical controls for all the basic bits are great and you'll probably use the Source button regularly.
However, if you need to do any kind of in-depth selection – such as finding an irregular internet radio station, then you need to use the app. And if you're really into internet radio stations, that makes a lot of sense as you can browse by location, language or genre.
Display
The 2.5-inch auto-brightness display is OK for showing essentials, but we're so used to friction-free interfaces now that the menu system is quite challenging to use on a regular basis. We think you'll just end up using the app for anything other than going between a couple of well-trodden radio stations or switching between sources.
Speaking of the app, things have changed a little there. Ruark devices have used the Undok app for some time (which is developed by a third party) but this has now been replaced by Oktiv, though the original app is still available. You can use either, though Oktiv has a more modern interface and (presumably) will be the preferred choice going forward.
Features
First and foremost, radio is at the heart of the Ruark R2. It has FM and DAB+ (no AM, though that's not an issue these days) and you get access to a huge number internet radio stations through the app, too. A traditional FM/DAB antenna is supplied on the rear but is neatly-hidden away if you don't need to use it.
Setup is fine – there are just a few questions – but putting in your Wi-Fi password is a little tiresome if it's long since you need to use the rotary dial. Scanning for stations is easy and so is setting it up with the app. Presets are available in-app, too. As we mentioned, once you've set up the app you won't be doing much on the R2 itself, it's just not as convenient.
Both apps do have some limitations – they can't bring the product out of standby which is irritating, while the source changes as soon as you begin searching for, say, an internet radio station. You can't carry on listening to the same thing while you browse. The app also isn't hugely quick, either.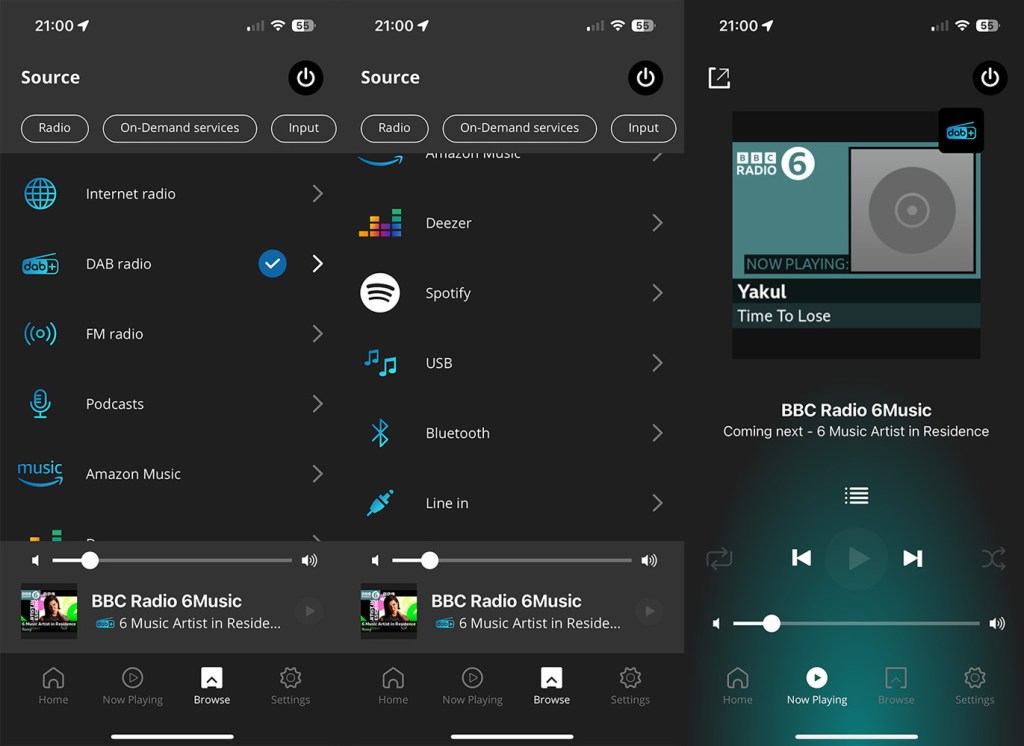 Connectivity and streaming
It's also a wireless speaker, so you can stream easily from Spotify, Deezer and Amazon Music as well as podcasts. It has Spotify Connect, so using it with the Spotify app is easy and Ruark states in its literature that Spotify Supremium/HiFi will be supported when it eventually comes out of, what presumably, is some kind of elongated Development Hell. You can stream Deezer and Amazon Music directly from the Undok/Oktiv app.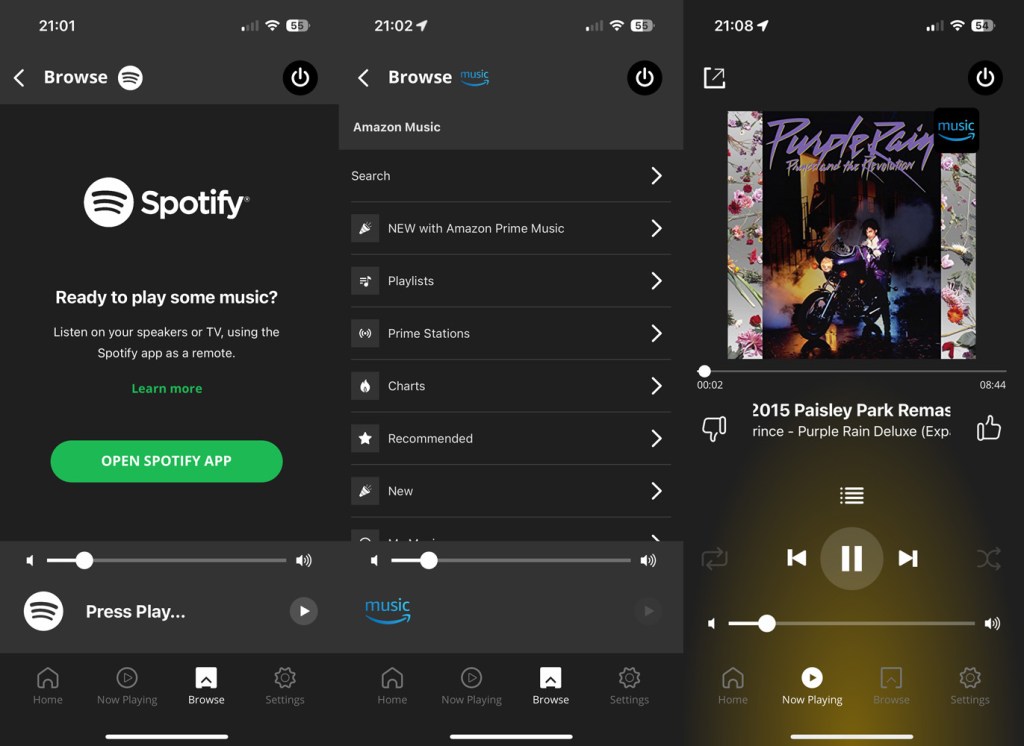 The missing link is that there is no Apple AirPlay, or Google Chromecast support for direct streaming from other apps like Apple Music. AirPlay is also a great method to add easy multiroom action and given the huge stack of wireless speaker rivals that's quite disappointing at this price point. Some may also be disappointed by the lack of any voice control, though if that's something you want then the smart speaker options are plentiful elsewhere.
There's no option to team it up with other Ruark products either, reinforcing the idea of the R2 as something to be used in isolation. Bluetooth is, naturally supported (Bluetooth 5.0) so you can stream from other non-native apps fairly easily. Though if you use one of the music services supported, that will be your route.
In terms of physical connections, there's not much here but then neither would you expect there to be. As well as the power connector there's a headphone out, line in and a USB-C port for 5W charging of other devices and playback of MP3 files up to 320kbps/48kHz should you wish to go to the effort of connecting up a drive.
Audio quality
The stereo audio is strikingly rich. You know they say songs sound better on the radio? They really do here. Everything sounds really warm, with great detail. The dual 75mm Ruark-designed NS+ drivers really do some hard work here driven by an 18W Class AB amp – the unit also has a large amount of heft to it at 4.1kg. The R2 has an adaptive equaliser so it can adjust for spoken-word content, for example.
Quality internet and DAB stations in particular sound excellent and there's so much depth to classical recordings and spoken word shows alike – you just need to move up the dial from BBC Radio 1 to Radio 3 and onto Radio 4 to hear how good it is with variety. The R2 will also go rather loud before it starts to sound rougher, but for everyday use you won't go past half volume.
Ruark R2 Mk4 verdict
If our star rating was simply for a wonderful-looking, top quality DAB radio with amazing sound quality then we'd be five starring this every time. The compromise comes because of the high price combined with the lack of some connectivity options. You can use Bluetooth of course and the R2 remains a top-quality radio with a huge amount going for it.
Stuff Says…
With a smart and high-quality design plus excellent sound quality, the Ruark R2 Mk4 is one of the best premium DAB/internet radios you can get right now.
Pros
Very rich sound
Top quality materials
Spotify Connect and Amazon Music support
Cons
No Apple AirPlay or Chromecast
High price
Need to use the app for anything complex
Ruark R2 tech specs
| | |
| --- | --- |
| Audio | 6x class D amplifiers, 4x tweeters (including 1x upward for Dolby Atmos), 2x woofers |
| Connectivity | Wi-Fi 6 (2.4/5GHz), Bluetooth 5.0, Apple AirPlay 2, Spotify Connect, USB-C for line-in |
| Other | Far-field mic array, Amazon Alexa support, Trueplay, adjustable EQ |
| Dimensions | 160 x 260 x 185 mm |
| Weight | 4.47kg |